Word Count:

120000
Summary: U.S. Marshal James Creed has known loss, starting from the untimely death of his wife and daughter in a sudden fire. His work, chasing down and arresting outlaws across the Wild West, is all he has left to live for. Then one day, in 1876, the infamous killer Corwin Blake catches Creed by surprise and guns him down. Creed awakes after a mysterious young woman resurrects him in a basement laboratory beneath a brothel. Half alive, Creed feels torn between his need for justice and his desire to fall back into the peace of death. Creed's instincts drive him to protect the city of Santa Cruz, California, from the outlaws it harbors while searching for Blake. He uncovers a secret criminal organization, likely protecting Blake, determined to use resurrection technology for its own ends. The former marshal, now faster, stronger, and a more deadly shot than ever before, must work with a brothel madam, a bounty hunter, and the remaining marshals to uncover the criminal syndicate before they can misuse the machines of rebirth and create more mindless zombies. Meanwhile, he must also stop Blake, before the outlaw kills the only people he cares about. His own death can wait.
Bodacious Creed
Word Count:

139,000
Summary: In a condemned hotel, an intelligence operation to retrieve a DNA-altering bioweapon goes horribly wrong, sparking a scandal that could bring down an agency ... and a city along with it. Adasha Denali resolves disputes for Naion—using words, not weapons. But with her agency under fire and her mentor fed to the wolves, she'll have to get her hands dirty. Racing to discover who's undermining Naion's security and why, Adasha runs headlong into corporate mercs, an engineered spy, and a man losing his mind to a new form of intelligence. Meanwhile, the once-great immersion hacker Neon Nik is on the ugly side of broke, struggling to pay off circling loan sharks. When he inherits a piece of advanced tech that throws him into Adasha's path, threats of dismemberment become the least of his problems. Now he's got a vortex of hired killers on his heels and a decision to make: sell out or suit up.
Centricity
Word Count:

130000
Summary: The world was forever changed when a government genetic experiment created the Chromodecs from a dead alien in 1952. Decades later, when it became apparent that society needed a way to deal with a hybrid humans with unheard of powers, the CORP was created. The Chromodec Office of Restraint and Protection was a special government police agency formed to keep track of the Chromodecs. This particular tale involves two refugees, young babies who were sent down to Earth to escape being used as pawns in an interplanetary war, despite the fact that Earth itself wasn't so safe. Destined to be Q'sirrahna, or soul mates as the humans called it, Amari Losira Del Rey and Zendara Inyri Baen-Tor would grow to be more powerful than any other beings on the planet, if they could find each other first. After being forced to hide from the CORP when it's realized their powers could level entire cities, Amari and Zen will have to answer one question. Who will save the world when it all falls apart?
Children of the Stars
Word Count:

130000
Summary: When the slightest touch triggers visions of horror, you learn not to let anyone close. After more than a decade hiding from society, Seth Albright is sheltered. His visions make it a necessary evil. After a precocious emergence as a seer when he was eight, his mother took him to live in the woods. To protect him. When he can't take another day of isolation, Seth turns to SPIRE. There, he gets partnered with Roy Merchant as his anchor. Enough inexperienced psions have burned Roy by using him as a stepping stone to last a lifetime. Roy has seen scandals come and go in his time with SPIRE. Seth has seen atrocities most people couldn't imagine. But neither of them has seen anything like what's coming for them next. This is MM urban fantasy containing some mild BDSM elements and an age gap.
Clear Sight
Word Count:

125000
Summary: In the blink of an eye, everything can change. That's what happened to Andrew James. One minute he was just an average IT guy, working for a large company. The next he was waking up in a hospital bed as a powerful psion. Learning to navigate the unfamiliar world of psions as an adult is a daunting prospect. And as Andrew's carefully constructed life falls apart around him, the only one helping him hold the pieces together is Oscar Watkins. The anchor from Mount Hope Hospital who saved his life. Oscar has worked at Mount Hope for almost a decade. And not once has he experienced the deep connection to a patient he feels toward Andrew. While he finds his work rewarding, it's also demanding and emotionally exhausting. When Andrew arrives in a psionic crisis, it sets off a chain of events that changes everything for Oscar. While Oscar struggles to find a balance between work and a personal life, Andrew struggles to rebuild his life. Andrew turns to SPIRE. But his new senses soon reveal that everything is not as it appears, leading him to wonder what SPIRE is hiding. This urban fantasy M/M romance contains themes including a verbally abusive ex, a workaholic, and a homophobic family of origin.
Keen Sense
Word Count:

78,500
Summary: In the 23rd century, spaceships just don't go missing. FBI agent Ray Volk is assigned to a task force to investigate a tragic accident: the disappearance of interplanetary passenger liner ValuTrip Cardinal, carrying 500 souls between Mars and Earth on a routine run. What looks like a cut-and-dried case of pressure loss is complicated by the arrival of a Martian Captain. A very cute Martian Captain who keeps sticking his nose in Ray's investigation. Martian exchange student Kelly Rack knows the disappearance is no accident. She survived the ships' hijacking, but learns the former cruise entertainer leading the pirates has plans for the passengers, and they don't include sightseeing. Kelly has avoided the murderous pirates, except now an off-duty Earth Commander insists on organizing resistance for the passengers. She forces Kelly to climb through service tunnels on sabotage runs, risking capture and death. Can Ray shake down the right accomplices to capture the good ship ValuTrip Cardinal before its new captain spaces everyone on board? Will Kelly discover the pirates' hidden plans for their prisoners? The race is on, because One of Our Spaceships is Missing! Genres: Space Opera / Military Sci-Fi / Science Fiction / LGBT and Non Binary Market: Adult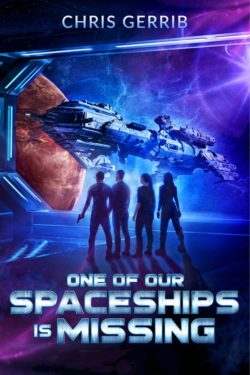 One of Our Spaceships is Missing
Word Count:

95,000
Summary: Ian Trahan is a science prodigy with a genius streak like no other. Growing up in New Orleans under the strict guidance of a Deacon with a dark side, it leaves no question as to why he chose the life of crime. His understanding and use of DNA, computer hacking and looking like the guy next door, compiles a terrifying character that you will never forget!  Magda Volkov, a native Russian, works for the BAU division of the FBI.  Her clairvoyant ability is something that her director has learned to trust and use to their advantage, especially with a seeming "Ghost Killer" at hand. The deeper she gets into his psyche, the more they are both surprised when their strange vivid dreams begin to intertwine. Childhood experiences shape both the killer and the FBI agent who urgently wants to stop the grisly murders. Delve into the surprise twists and turns of this page turning thrill ride. The occasional comedic relief provides you with a brief release of the terrorizing heart palpitations!  This series is not for the faint of heart. Personas is the first in a new thrilling psychological crime series to come. Log into www.lauralollie.com to subscribe for the updates on the releases of the books to follow.
Personas Series
Word Count:

100000
Summary: When you love your work, you never work a day—when you love your work partner, life gets complicated. Finn Cooper is content to use their pyrokinesis fighting infernal forces on behalf of SPIRE. Their only problem is their lack of a psionic link to replace their little brother. And not having a dedicated anchor is taking a toll. Their struggle to control their abilities is impacting their job performance. And if they lose their job, that means they could lose custody of their little brother, Tim. Failure is not an option. Oliver Hawkins wants to join SPIRE. Working with other psions appeals to him. He wants a job where his trans identity won't hold him back from his career goals. His plans hit a speed bump when he learns his psionic abilities are too weak to qualify him for fieldwork. When a chance encounter brings the two of them together, Oliver's aura draws Finn to him. They devise a plan to solve each other's problems by forming a link bond. As Finn's link, Oliver can join SPIRE and in return he will stabilize Finn's volatile aura. That way Finn can regain control of their pyrokinesis and their life. At first their solution seems perfect, but then work drama intrudes on the situation. Oliver suspects all is not as it seems with his new team and their mission. And when your work has fangs, claws, and venom, the drama can get intense. Throw in guardianship of a teenage math whiz and Finn's life is about to get hectic. This is a queer (M/NB) urban fantasy romance featuring a trans man and an asexual non-binary person who is raising their teenage brother after they lost their parents.
Quick Fire
Word Count: Information not available
Summary: 1899 years after the Catastrophe, Bridges is run by the Mob. As its steam-driven infrastructure fails, a new faction rises. Can she stop them? The Red Dog Conspiracy follows the story of 22-year-old small-time private eye Jacqueline Spadros beginning from her first major case: the missing little brother of her best friend, whose murder ten years before in front of her still haunts her nightmares. The only clue? A Red Dog stamp across the alley from where the boy was last seen. Dodging the man - seemingly mad - who has publicly threatened her life, placating her brutal, sadistic father-in-law, and dealing with her feelings about her ex-lover, while being married to one of the city's biggest drug lords: Jacqui is a busy woman. Her life is about to get much busier. From the very first page, Jacqui is dragged into a web of lies, secrets, and betrayals which both endangers her life and the lives of those she loves. Dark, gritty, violent steampunk crime fiction which keeps you guessing to the very end. If you like crime fiction, noir, Victorian/historical, gritty steampunk, psychological thrillers, hardboiled mystery, hard sf, dystopian, or mafia romance you will love this set. This digital box set comprises Act 1 of a 13 part serial novel. Included in this set: The Jacq of Spades: Part 1 of the Red Dog Conspiracy The Queen of Diamonds: Part 2 of the Red Dog Conspiracy The Ace of Clubs: Part 3 of the Red Dog Conspiracy If made into movies, this set would be rated R for bad language, graphic violence, smoking and alcohol use, child kidnapping, teenagers murdered (a serial killer is on the loose), and sexual content (Jacqui is married, after all). Welcome to the Family.
Red Dog Conspiracy Act 1
Word Count:

119500
Summary:  Slingshot is a love story—about a man, a woman, another man, another woman, some gender bending…and a machine, the largest ever built.      Slingshot is a mystery—about a missing aviatrix, a conspiracy, a true-believer. Slingshot is an adventure—about following a dream, the ocean-deep, outer space. Slingshot is about constructing the first space launch-loop stretching 2,600 km between Baker and Jarvis Islands in the Equatorial Pacific. It's about high finance, intrigue, unlimited ambition, heroism, fanaticism, betrayal…and about opening space to the common person. With a cast of 69, Slingshot takes you from Seattle's world financial district, to the ocean bottom at 5,000 meters off Baker Island, to the edge of space 80 km above. You play with dolphins and battle sharks. You fly and sail and dive, you work and play and love across the vast panorama of an Equatorial Pacific being put to leash to serve humanity's surge into outer space. While its accurate science and precise engineering will appeal to hard science-fiction buffs, Slingshot's major focus is the grand journey, the opening of outer space to the common person by men and women who loom larger than life as they work, play, and love.
Slingshot: Building the largest Machine in Human History
Word Count:

75000
Summary: What if the person who hated you most was the only one who could save you? Thousands of gentlemen have gone bankrupt in Bridges and trouble brews between the Diamond and Spadros crime families. Yet the city is united in its desire to exact vengeance for those murdered in the zeppelin disaster. Penniless and alone, private eye Jacqueline Spadros confronts the lowest point of her life. Seen as an accomplice in the financial crisis and accused of a crime she didn't commit, Jacqui faces trial in front of a hostile jury - and could receive the death penalty. Jacqui knows she's been framed by the illusive Red Dog Gang. But will the jury believe her?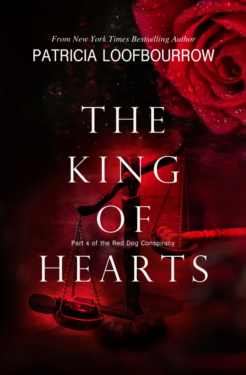 The King of Hearts: Part 4 of the Red Dog Conspiracy
Word Count:

75000
Summary: She just wanted an easy case ... Private eye Jacqueline Spadros, recovering from her harrowing experiences the week prior, wants nothing more than a simple, straightforward case - preferably one the Spadros Family won't find out about. Aristocratic jewel merchant Dame Anastasia Louis, aka "The Queen of Diamonds," seems to be offering the perfect arrangement. But Jacqui can't leave the madman "Black Jack" Diamond's crimes unpunished. And the more she learns, the more she begins to believe that this particular job wasn't such a good idea after all ...
The Queen of Diamonds: Part 2 of the Red Dog Conspiracy
Word Count:

70000
Summary:
DEVILS IN TOP HATS! BLOOD RUNNING IN THE STREETS! 'THE SATANIC GANGS OF NEW YORK' DEBUTS IN PRINT AND DIGITAL
From Frank Schildiner, an author known for delivering his own take on any genre he tackles, and his own author imprint, SCHILDINER'S WORLDS, comes a supernatural historical epic pulled from one of the most violent periods of America's past.
"Bill the Butcher's back. He climbed his way out of Hell itself and told the Devil to kiss his tail. The Butcher's going to clean the streets of all the greasy foreigners and make New York a place run by good white men again."
These words greeted Stephen Roberts upon returning to Manhattan. Though the infamous Bill "The Butcher" Poole died forty years ago, the streets were ablaze with his return. The infamous brotherhood known as the Bowery Boys were painting the streets with blood and their titanic leader appeared unkillable despite being shot in the head a dozen times.
Knowing there was more to this tale than met the eye, Stephen Roberts pitted his skills and will against the Butcher and The Satanic Gangs of New York.
THE SATANIC GANGS OF NEW YORK. From Schildiner's Worlds and Pro Se Productions.
Featuring a haunting cover and print formatting by Antonino lo Iacono, THE SATANIC GANGS OF NEW YORK is available for 12.99 via Amazon at
tinyurl.com/mr33pke5
.
This unique occult crime novel is also available on Kindle formatted by lo Iacono and Marzia Marina for $0.99 for a limited time at
tinyurl.com/5efpjfdb
. Kindle Unlimited Members can read this thrilling adventure for free!
For more information on this title, interviews with the author, or digital copies for review, email editorinchief@prose-press.com.
The Satanic Gangs of New York
Word Count: Information not available
Summary:
Punching sorcerers, slinging spells, and trying not to get blown up. All in a day's work for the Office of Preternatural Affairs
Dashiel Rourke was never supposed to join the Office of Preternatural Affairs. He was nothing but a low-rung counterterrorism agent. A cog in the greater FBI machine. But when the poison gas attacks plaguing New York City turn out to be a little more magical than anyone expected...well, desperate times. And once he gets a lungful of that poison, it becomes personal. Now he's suited up with a magical sidearm, a seven-foot troll for a partner, and a whole lot of questions with not that many answers to go around. One thing he does know? Whoever or whatever is behind this mess, he's not going to stop until he can take them down. Even if that means hanging out with elves and hags for a little while. But Dash and the rest of the OPA don't know just how deep this goes...or how deadly the endgame is. If you like high-stakes FBI drama and higher stakes magic, check out 
Toxic Influence
 today.
Toxic Influence
Word Count: Information not available
Summary: Eliot Ness has deemed the notorious gangster off limits, while Director J. Edgar Hoover has taken note of Saul and Christian's activities and has his own plans for the two agents. Meanwhile, Mr. Brown's mysterious master finally reveals herself, putting Saul's family in more danger than they've ever been before. Saul's life is changing again, and not for the better. Will the choices Saul must make in order to save his family, stop Capone, and deal with the new threat be worth the price he must pay?
Unavoidable
Word Count: Information not available
Summary: Saul Imbierowicz's life literally changed when Al Capone murdered him, and he was reborn as a vampire. Now Saul is working for Eliot Ness, trying to take down the famous gangster. But Saul's new "life" isn't what he expected, and an offer from Capone to answer Saul's many questions about being one of the living dead comes at a price that Saul is unwilling to pay. Being partnered with Agent Christian Wright, who sees Saul as an abomination and an affront to God, isn't great either, but the fledgling partnership must succeed before a vampire war engulfs Chicago.
Untouchable
Word Count:

84500
Summary: It's just another day in the Transdimensional Authority, with teams of investigators doing what they do best (well, after breakdancing) – investigating. Bob Blunt is en route through a Dimensional Portal™ to Earth prime 4-7-5-0-0-7 dash iota to investigate cars exhibiting most uncarlike behaviours – ribbit! (Breaking all of the Transdimensional Authority rules…number 127, he is without his partner, 'Breakfront' Balboa, who is on leave after an unfortunate incident with the Vulvar Ambassador to Earth Prime and a staple gun). Beau Beaumont and Biff Buckley have already arrived on Earth Prime 5-9-2-7-7-1 dash theta to find themselves surrounded by machines whose only intention is to serve human masters – even if it kills them! Recently recruited TA investigator Noomi Rapier, with her partner 'Crash' Chumley, is on Earth Prime 6-4-7-5-0-6 dash theta where all matter at all levels of organisation (from sub-atomic particles to the universe itself) has become conscious. Meanwhile Barack Bowens and Blabber Begbie, taking the Dimensional DeLorean™ to Earth prime 4-6-3-0-2-9 dash omicron, face multiple apocalypses (already in progress), and Bertrand Blailock and Bao Bai-Leung are having trouble travelling to their intended destination: the home of the digital gods. At first, they all appear to be looking for unauthorised and probably counterfeit Home Universe Generator™s, but could what's really happening be more sinister? (Yes. Yes, it could. We wouldn't want to leave you in suspense…)
You Can't Kill the Multiverse (But You Can Mess With its Head)