Word Count:

63,700
Summary: Todd and Nick Ruger are on the run after narrowly escaping the war in New Colorado, where they were implicated in the assassination of Chancellor Shaffer. Todd is gravely ill and Nick has serious injuries, but that's the least of their problems. They're alone with dwindling supplies and facing the harsh winter bearing down on them far north in Yellowknife Protectorate. Just when it seems they're trapped between the proverbial rock and hard place, they are offered refuge with a doctor in the isolated town of Elk's Ridge. As they heal, they're offered a fresh start in Elk's Ridge. But just as they begin to rebuild their lives, tragedy strikes. Victor Raleigh, the new Vice-Chancellor of New Colorado, knows all about Nick's psychic abilities, and he'll settle for nothing less than total control over Nick. He's aligned himself with a vicious creature, a type of psychic vampire capable of wielding control over individuals such as Nick. When Nick is betrayed and captured, Todd sees no alternative but to head back into the war zone to rescue him. Will Nick be the same man Todd loves after Raleigh's pet psychic vampire is through with him? Can Nick accept the fact Todd can love him after what Raleigh forces him to do, or will his guilt consume and destroy him?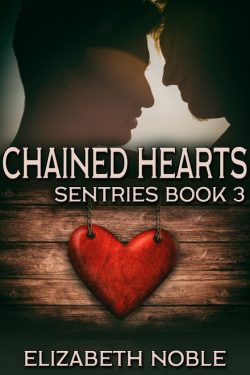 Chained Hearts
Word Count:

32026
Summary:
Once upon a time, two handsome young princes fell in love, faced down adversity, and lived happily-ever-after…until one romantic evening, they unwittingly ate a confection laced with a mind-wiping toxin.
Crown Prince Efren of Zioneven blindsided Prince Marcelo of Sheburat when he used The Contingency Plan embedded in a peace treaty to marry the naïve young prince. Now, Marcelo is shocked again when he awakens in an unfamiliar bed, in an unfamiliar land, in the arms of a stranger who's taking such liberties!
Will that ignominious new beginning to their relationship doom their chances at rekindling their love? Or will Efren's giddiness and the less formal surroundings of Zioneven propel them toward a more teasingly fun rapport?
Marcelo and Efren have forgotten more than their love. On their journey home to Zioneven, their Best-Laid Plans went awry when Marcelo was abducted. Now, neither remembers the unexpected strength of character and ingenuity Marcelo manifested to survive his harrowing ordeal, or Efren's frantic search for his new husband.
Were Marcelo and Efren specifically targeted for the Forget-Me-Not poisoning, or were they the victims of a random assault? Is this new attack related to Marcelo's abduction and his sister's death? Will Marcelo revert to his old mild-mannered, unassuming self, or will he step up to prove he's the same brave man his new family claims he is amid the fresh danger swirling around them?
Keywords: prince, royalty, fantasy, memory loss, amnesia, novella, ebook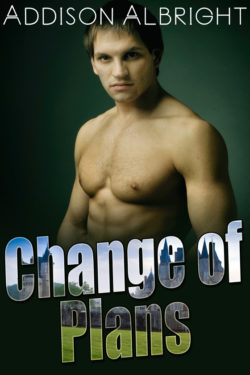 Change of Plans
Word Count: Information not available
Summary: It seemed so simple, cross a train yard, hop a train and Todd and Nick would be free, on their way home to Elk's Ridge in Yellowknife. Nothing is ever simple or easy for the Ruger men, however. Captured by Vice-Chancellor Raleigh, Todd is imprisoned, leaving Nick alone and seeking a way to free his mate. Help comes from an unlikely and unexpected ally. Todd's freedom places the Rugers yet again into the Chancellor's debt. He sends them on a fact finding mission to the small village of Eldrid, the same village where Nick was raised a slave. There they discover how past events led to their present society, the origins of sentries and slaves and what made some of them so special. They also uncover a conspiracy spear-headed by Vice-Chancellor Raleigh. An attempt at stopping him isn't as successful as they'd hoped when old enemies are confronted. The realities of war, and why some people don't survive, are hard lessons for both Todd and Nick to learn. Through firefights, explosions and a vicious attack from a seemingly unbeatable supernatural being, one thing is reinforced over and over—the most important thing each one has is each other. Will they survive or join an ever growing list of casualties?
Collared Souls
Word Count:

71500
Summary:
JMS Books' Trios are themed collections of three gay romance stories by a trio of authors. Each story is available separately, but readers can get all three for a discounted bundle price.
Legendary Loves Volume 2 contains three paranormal shifter M/M romances just in time for Halloween! Contains the stories:
In My Arms Again by Nell Iris
The Murky Depths by Kassandra Lea
Weekend at Bigfoot's by Addison Albright
Legendary Loves, Volume 2
Word Count:

25700
Summary: Drawing the short straw is bad luck…isn't it? A treaty between three warring realms calls for a mass wedding ceremony amongst their eligible princes and princesses to solidify the peace. But since the number of males and females differ, one of the marriages must be between two of the princes. Prince Obren of Canna draws the short straw, sealing his fate, and Prince Dukan of Butari volunteers to be the other half of the nontraditional marriage. The two princes fought nobly in the years-long war and are willing to do whatever it takes to finalize the treaty, ending the conflict that took the lives of their loved ones…Obren's brother and Dukan's lover. Each harbors a dark secret, and King Rogan of Canna has long nurtured a deep hatred of Obren, blaming him for bringing home the deadly virus responsible for the untimely death of his much-adored wife. Obren and Dukan can't deny their chemistry, but can they overcome the ugly truths complicating their path to a friendly, respectful, and—dare they hope—loving relationship? Will King Rogan stop at nothing to dash Obren's chance at happiness, or does that short straw represent good luck, after all?
Luck of the Draw
Word Count:

74,000
Summary: When one society fell, assaulted by natural disaster, in its place rose another, molded into something entirely different. Protectorates were divided by beliefs and distance. Slavery was accepted and threats both natural and supernatural were commonplace. This became a world where sentries were needed. Trained almost from infanthood, these tough men and women lived in a society within a society. They were warriors and protectors, ferreting out evil and defending the citizens of New Colorado Protectorate from inhuman terrors and, on occasion, human ones. Todd Ruger was born into life as a sentry. Raised by a hard father into a hard life, Todd becomes the consummate sentry, tough, dangerous, and good at what he does. When he wasn't quite into his teen years, he was bonded to a special young slave named Nick. For years their only interaction was through letters. Friendship turned to a sort of courtship between them. Todd lived for the day Nick became of age and Todd's ownership would take effect. That was the day Nick would leave the village with Todd. They'd begin a life together. They'd make a difference. Raised as a slave, Nick never wanted to be special, but nature had other ideas for him. He grew up in a village with other slave children and was taught to be useful to his future master because he a gift ... or curse. The tutors responsible for his upbringing didn't understand what Nick could do, what he was; they were afraid of him. If sentries hadn't bought him, it was likely he'd never have lived to see the age of five. All that changes the day Nick leaves the village with Todd. He's cared for and shown a new, better life with a man who loves him honestly and wholly. But after being together barely a day, Nick is brutally attacked and injured. Though he recovers without incident, Todd's heart fills with revenge. The guardian in him turns into a dangerous, driven assassin, a wolf on the hunt. Todd's obsession with tracking down the men who hurt Nick and making them pay could very well get them both killed. Can they survive and build the life together they've both dreamed of for years? NOTE: This is the third edition of Marked Yours. The first and second editions were released by another publishing house. This story has been revised and re-edited with the end result being a better, stronger story.
Marked Yours
Word Count:

61,000
Summary: New Colorado Protectorate fell with the assassination of Chancellor Clarke. Like many others, Todd and Nick Ruger left the land of their birth and made a home to the north in Yellowknife. Their world was ever changing. The time came to say a sad farewell to some of their friends and loved ones, but they were taken in with open arms by others and in turn offered shelter to yet more. Through the years they remained steadfast in their duty as sentries to protect and defend those that needed it the most. Time marches on but through it all they hold each other dear and cherish the love they've shared. There are still angry ghosts, Windigos and water spirits to contend with. Their lives change, offering them new roles. When the time comes, they do what sentries have done for generations prior and teach others the skills to carry on as sentries. The Rugers lives were rich and their hearts full with their devotion and love for each other. The tradition of the sentries lived on forever. It was the legacy of Todd and Nick Ruger. That was the way it was always meant to be. Winner Gay Fantasy Romance category 2016 Rainbow Awards and Runner Up Best Gay Book 2016 Rainbow Award
Ringed Love
Word Count:

62000
Summary: Wars are fought on many fronts. A battle is raging across New Colorado Protectorate with both human and demonic players. Todd and Nick Ruger are sentries with an arsenal of talents and training to combat threats from a variety of enemies. Todd and Nick are given a mission to find and stop weapons smugglers by going undercover on the riverboat, Annabelle. These aren't typical arms dealers, they're demons and they're not afraid of a pair of sentries. The Rugers will have to use all their skills and their most powerful weapon, the bond between them, just to stay alive. Stopping the supply of illegal weapons turns to trying, and failing, to thwart an assassination. Todd and Nick have each other, but will they be able to keep their love intact?
Tethered Pair
Word Count:

28,130
Summary:
A death that wasn't what it seemed… A kidnapping that isn't what it seems… Time is running out.
The morning after his wedding night, Prince Marcelo thought he'd be embarking on a journey to his own personal fairytale happily ever after with his husband, Efren, the crown prince of Zioneven. But when news arrives indicating his sister's death wasn't as accidental as previously thought, that journey becomes fraught with danger.
Enmeshed in political intrigue, death, and a kidnapping that might not be what it seems, will Efren untangle the web of misleading clues in time to save the naïve young man he's already come to admire, or will Marcelo dig deep to discover a previously untapped inner strength and determination to facilitate his own survival?
Keywords: prince, royalty, fantasy, kidnapping, self-defense, hope, sweet, novella, ebook
The Best-Laid Plans
Word Count:

29379
Summary:
As a freshly turned vampire, Neil had frozen in panic when he'd found himself face-to-face with his ex-boyfriend, Cameron. Neil thought that misstep and its associated danger was all in the past, but Cameron's current boyfriend, Dennis, is like a dog with a bone, and a keen imagination. When the two men's curiosity progresses to the point the vampires consider their secrecy to be endangered, choices must be made.
Now that faction leader Albert has a bloodmate, he finds himself second-guessing his decisions. Neil would be crushed knowing his mistake led to human deaths, but Albert shouldn't factor that into the difficult choices he must make. Will Albert's indecision put the entire vampire establishment in danger? Or is redemption only a flamethrower away?
Keywords: gay, bisexual, paranormal, romance, vampire, vampires, fated mates, bloodmates, novella, ebook
The Choice
Word Count:

8,040
Summary:
A sheltered prince. A sudden death. An unexpected choice. How will Prince Marcelo react to discovering he's The Contingency Plan?
For eighteen years, there has been peace between Sheburat and the kingdom of Zioneven. The untimely death of a princess throws the marriage arrangement—the final phase to complete the terms of the treaty—into disarray, and the contingency plan is put into motion. Now the Crown Prince of Zioneven gets to make his own choice from among the princess's younger siblings.
As a rare royal son in the matriarchal sovereignty of Sheburat, Prince Marcelo grew up knowing he would never marry. Never. Royal sons did not marry. Period. Except, Prince Efren isn't from Sheburat, and he has other plans.
Keywords: gay, fantasy, romance, prince, royalty, marriage, arranged marriage, wedding, virgin, fantasy, meet cute, hope, sweet, short story, novelette, ebook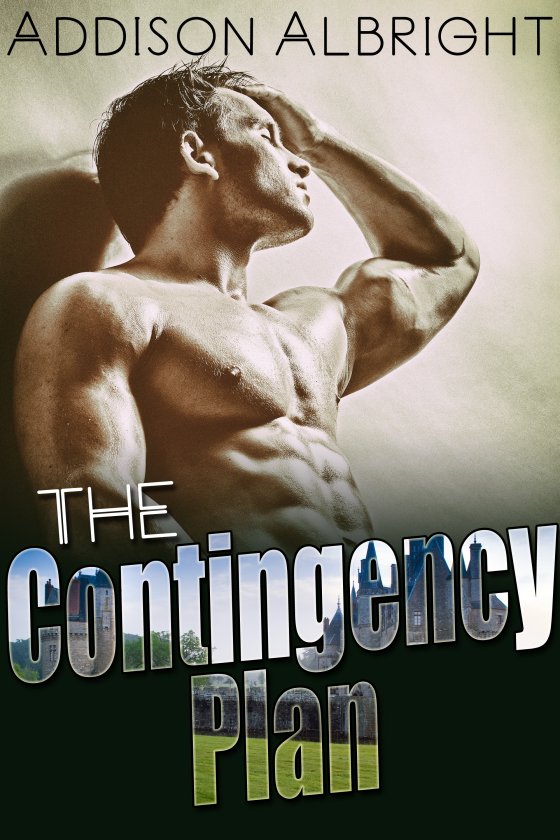 The Contingency Plan
Word Count:

73440
Summary: Once upon a time, two handsome young princes fell in love, faced down adversity, and lived happily-ever-after…until one romantic evening, they unwittingly ate a confection laced with a mind-wiping toxin. In this light fantasy world, four realms have settled into an uneasy peace. A surprise twist to a prearranged marriage agreement spawns this story of unexpected love, newfound courage, and heroic adventure. Join Princes Efren and Marcelo on their heart-warming journey as they sort through misleading twists and turns to defeat devious foes. Twice! Contains the stories: The Contingency Plan: An untimely death throws a marriage arrangement, the final phase of a treaty, into disarray. Now the Crown Prince of Zioneven can make his own choice from among the princess's younger siblings. As a royal son in the matriarchal sovereignty of Sheburat, Prince Marcelo grew up knowing Royal sons never married. Never. Period. Except Prince Efren isn't from Sheburat, and he has other plans. The Best-Laid Plans: A death that wasn't what it seemed … A kidnapping that isn't what it seems … Time is running out. Enmeshed in political intrigue, death, and a kidnapping, will Prince Efren untangle the web of clues in time to save his naïve young husband, or will Prince Marcelo dig deep to discover a previously untapped inner strength and determination to facilitate his own survival? Change of Plans: Once upon a time, two handsome young princes fell in love, faced down adversity, and lived happily-ever-after… until one romantic evening, they unwittingly ate a confection laced with a mind-wiping toxin. Are their chances at rekindling their love doomed? Or will their ignominious new beginning propel them toward a more teasingly fun rapport? Also contains three bonus scenes not included with the individual stories.
The Plans Trilogy Box Set
Word Count:

22181
Summary:
Albert Manlii has walked this earth for more than two thousand years, but survival on his own was never easy. Now he leads a faction of highly organized vampires who carefully guard the secret of their existence. Unlike the old days, potential recruits are carefully selected and presented with an offer.
Phillip Brewer has weeks to live—if he lets his disease run its course. He doesn't want to die, but given a choice, will his desire to live outweigh his concerns about the vampires' ethics?
When the new recruit's missteps are cause for concern, can Albert control the fallout, or will Phillip's life once again be torn apart?
Keywords: gay, bisexual, paranormal, romance, vampire, vampires, paranormal, death, considering suicide, bloodmates, fated mates, novella, ebook

The Recruit
Word Count:

61424
Summary: Todd Ruger is a sentry, a very good one, some might say the best. He was eleven when he and Nick were bound as master and slave. Todd spent the years Nick lived in the slave village waiting for the day Nick could leave and they'd be together, bit by bit building a life for both of them. He took his role of master seriously. It was his responsibility to provide for Nick, protect him and along the way he learned to love him. Todd loved Nick deeply and completely. They were more than a pair of sentries. Todd and Nick were friends, lovers, mates. Eighteen months ago, Nick left the small village where he'd spent his entire life being raised and trained as a slave. Blessed with a unique skill set, Nick became a sentry. He took his place beside his master, Todd Ruger, defending society against the many paranormal threats that abound. They became more than master and slave, they became mates. Nick had found a home with Todd and together they became a family. Eventually, Nick's special abilities and skills attract the attention of the second most powerful man in New Colorado Protectorate's government, Vice Chancellor Clarke. Or, maybe certain people knew of Nick all along and just now had cause to use him. He believes Nick might be the answer to explaining Chancellor Shaffer's sudden, unusual behavior. Forced to go undercover at the Chancellor's Estate, Todd and Nick discover an ancient and deadly creature preying on residents of the estate. The same creature that is radically effecting Chancellor Shaffer. A creature only Nick can see in its true form. It hunts using specialized skills and has Todd and Nick in its crosshairs. Even if they defeat the creature and survive, they still face the possibility of being torn from each other when their lives are thrown into chaos by the thing they're hunting.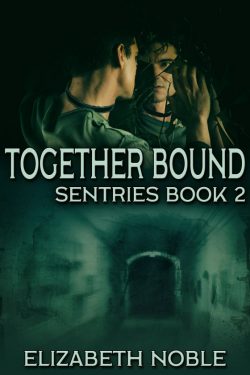 Together Bound
Word Count:

7200
Summary: Being gay and pagan can make for a lonely holiday season, as Liam knows well. He's used to celebrating alone. The last place he expects to meet a like-minded guy is at LAX during a twenty-nine-hour layover. Liam's never felt so comfortable or compatible with another man, even if there is an air of mystery to Race. Race is no stranger to holiday isolation, and he decides they should seize the opportunity they've been given and observe the Saturnalia the way it was meant to be. A grand celebration ensues, where every moment is special and every meal a feast. The ancient traditions take on new meaning as the men find meaning in each other. Each of them has a destiny and for their paths to continue together, it'll take a kind of magic that hasn't been seen in centuries. Can Race convince Liam to accept that destiny?
Twenty-Nine Hours to Eternity
Word Count:

29672
Summary:
It wasn't supposed to be REAL! Bigfoot doesn't actually exist. Yetis, shifters, creatures of the night…none of those exist. Right? Right?
There's nothing about perky—some might even say twinkie—Oliver Hughes that would make a skeptic like Sensational News' (Never Fake! We Swear!) reporter Wilson Banks think otherwise. But while pursuing soundbites for a tabloid story about Bigfoot, Wilson witnesses something he wasn't meant to see.
In Wilson's new reality, is there room for love with someone whose dreams are as big as his…er…feet?
This fun novella has a paranormal twist, a hint of mystery, and a flavorful dollop of romantic comedy. Mix it all together for a satisfying HEA!
Keywords: shifter, Bigfoot, comedy, fun, California, mystery, twink, reporter, tabloid
Weekend at Bigfoot's
Word Count:

50,139
Summary:
They have to find him…but how?
A former member of an elite military special forces unit, Leo Bailey can handle anything life throws at him. Except maybe approaching a certain gorgeous, purple mohawk-wearing, heavily pierced artist. Not without his three eye-rolling wingmen along to push him in the right direction.
One look at the mouthwateringly muscled, military buzzcut-sporting man with the endearing blush, and Vincent Noland is in love. Or at least in lust. Love comes later. Then marriage…and sweet, adorable Oscar.
Life is perfect—the stuff of fairy tale happily ever afters—except for Arthur Fletcher, whose unsettling reactions to them threaten to upset the happy balance of their lives. But it isn't Arthur who throws their lives into turmoil.
A freak event causes Oscar to go missing and leaves both men frantic to rescue their son. As they piece together the clues, they discover that Oscar isn't somewhere. He's somewhen. And Arthur Fletcher holds the key—or rather the glass beads—to their one chance of finding Oscar.
Will Leo's training, Vinnie's determination, and Arthur's knowledge help them rescue Oscar, or is the little boy doomed to spend the rest of his life at the mercy of a primitive civilization? Could there be a third possibility?
Keywords: time travel, lost child, happy ending, novel, ebook, print, paperback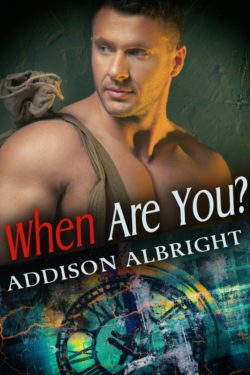 When Are You?