Word Count:
60097
Summary: Once upon a time, on a rocky island with enchantment under the ocean ... Cadence Bell left the windswept Northern Isles and his parents' inn for the theaters and royal masques and glitter of Londre, swearing he'd make his fortune as a playwright and poet, trading fish stew and rain for fame and adoration and a place at the Queen's Court. Now his parents are gone and Cade's inheritance brings him back home, where he'd never wanted to return. But magic lurks beneath the waves, a stray pearl might be a key to another world, and even the quiet local schoolteacher has secrets of his own. Jeremiah Carver never meant to hide secrets. But he promised to tell no one about the other world he's seen, and he keeps his word. Even if that means concealing magic from Cadence Bell. Which is difficult, since Cade's not only a dazzling literary success, but also the person Jeremiah's loved from afar since their years-ago childhood. And he's afraid he's falling for Cade all over again now. When Cadence falls under the siren spell of the ocean's magic, Jeremiah has to make a choice and return to a world he's left behind once before to rescue his heart from the sea.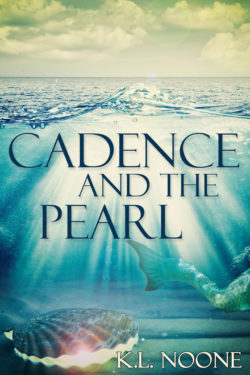 Cadence and the Pearl
April 11, 2020
Word Count:
42,203
Summary: Katja has long spent her life buried in the pain and sorrow of her past, a vampire abandoned to her fate for over 300 years, she never expects to meet another who could help her reclaim her existence. Raven, a poet and fellow lost soul, could be the one to spur her on, but in order to have the future she has only begun to grasp, she must uncover the truth about her origins and the awful event which left her alone centuries before. If she cannot face her past and reclaim her strength, she will lose everything.
Eyes Like Blue Fire
July 18, 2019
Word Count:
153,500
Summary: The Guardian is a guilty pleasure, time travel, erotic M/M fantasy novel about twin witches Robbie and Rowan, who take a job at a mineral mining company. They soon discover something is lurking in the darkened mine. Robbie and Rowan are thrown back in time and find themselves stranded in the year 1647 with no foreseeable way back. Robbie is maliciously catapulted forward in time to the year 1918. Separated from Rowan for the first time in his life, Robbie is scared and alone. Robbie finds his young grandfather in post-war Connecticut. He is forced to witness a secret relationship between his grandfather and a man. Robbie learns of the existence of werewolves and knows he will need his brother to help him fight in the battle that has the potential of becoming the next apocalypse.
The Hallowed Bloodline: The Guardian
February 20, 2020
Word Count:
150,500
Summary: A guilty pleasure novel that combines a thrilling tale of time travel, magic, erotic M/M fun, and adventure. Follow Ehane Freeman, a native American witch, as he journeys back to 1636, right before the Mystic massacre, the darkest time in Connecticut's history. Ehane is determined to save his ancestor, Sassascus, the sachem of the Pequot tribe, from the massacre. However, his brother, Dohate, is against the idea. He is more concerned with the ramifications of tampering with the timeline. Ehane goes against his brother's counsel and travels back in time and inadvertently destabilizes the natural course of history, leaving Dohate to clean up his mess, yet again. Dohate and his friends have to assimilate into the 17th century to help nudge history back on course. They fight on the side of the Native Americans as their battle with the Puritans grows to a fever pitch.
The Hallowed Bloodline: Us vs. Them
November 5, 2020
Word Count:
84,200
Summary: A Magic in the Isles Romance In 1605, Robbie Elliot—a Reiver and musician from the Scottish borders—nearly went to the gallows. The Witch of the Hermitage saved him with a ruse, but weeks later, she cursed him to an ethereal existence in the sea. He has seven chances to come alive, come ashore, and find true love. For over a century, Robbie's been lost to that magic; six times love has failed. When he washes ashore on the Isle of Skye in 1745, he's arrived at his last chance at love, his last chance at life. Highland warrior Ian MacDonald came to Skye for loyalty and rebellion. He's lost once at love, and stands as an outsider in his own clan. When Ian's uncle and laird sends him to lonely Skye to hide and protect treasure meant for Bonnie Prince Charlie's coffers, he resigns himself to a solitary life—his only companion the eternal sea. Lonely doldrums transform into romance and mystery when the tide brings beautiful Robbie Elliot and his broken harp ashore. A curse dogs them, enemies hunt them, and war looms over their lives. Robbie and Ian will fight with love, will, and the sword. But without the help of magic and ancient gods, will it be enough to win them a future together?
The Harp and the Sea
July 27, 2020
Word Count:
92459
Summary: Ben and Alysia, sole mates, cursed to be separated by age and social norms until they live a life and raise a child together in love, struggle to defeat the curse. Meanwhile, the originator of the curse, Dorry, hounds them from life to life in a selfish and self- destructive vendetta. Follow these souls through Albert, Bernidine and Darius, nobles in fifteen hundreds France when the curse begins. To Abigail and Bernia Sapphic lovers in the year 1774 who are hounded by Donald, a false pretender to Abigail's Estates. Later still in the Colorado Territories of the American west shortly after the civil war Ada and Bailey, a young emancipated slave and a radical Doctor from the North, struggle to love against the bias of their time and the plots of Deigo. Then in our current times, the lovers strive to break the curse and let love triumph. But is love enough when the world is against you?
The Hollow Curse
May 28, 2009