Stories featuring teens/young adults from 12-18 years of age. Return to general Paranormal
Note: these books are currently sorted by release date, with newest first.
Word Count: Information not available
Summary: In the fourth and final installment for the series, Alex faces his most difficult case yet: the school bully. For two years, Kyle had no qualms making Alex's life even more complicated than it already was. Choosing to single him out for his psychic abilities, the angry teen took every chance to undermine Alex's well-being. But When Kyle is unexpectedly murdered, his ghost seeks out Alex for the very power he'd been stigmatized for. Despite their fraught history, Alex must set aside old wounds to help a soul in need. Searching for the killer, Alex uncovers why Kyle had victimized him so intensely, and it's not what he ever could have expected.  The truth, it turns out, will set them both free.
Alex McKenna & Death Is Not The Beginning
Word Count: Information not available
Summary: In this second instalment of the Damien the Devil series, we see Damien has found a new, more permanent home outside the foster system with Pat, Damien's Renfield and caseworker, and his twin brother Matt. He is also enjoying a budding romantic relationship with Brian, another boy from the foster home. But after the two of them are caught kissing, Damien is kicked out on the streets in the middle of the night-only to find himself in a very dangerous situation with a vampire. Brian, feeling guilty about the whole situation, goes looking for Damien the next evening, only to fall victim to the vampire's trap himself. Damien and Pat save Brian, but he's unable to remember what happened that night-until he starts to be plagued with nightmares. Meanwhile, Damien is too afraid to reveal to Brian that he is a vampeal: a half-vampire and half-human. Will they both be able to handle the truth of what each other is hiding?
Shattered Recollection
Word Count: Information not available
Summary: For a minute, everything in Alex McKenna's life was perfect. He only had one year left of high school, his girlfriend Margaret was the love of his life, and he couldn't ask for a more supportive family. His psychic powers were growing and he was learning more and more about his family's abilities as Strega witches. Things were good. Until the night it all fell to pieces. As Margaret lies in the hospital after a serious car accident, her disembodied spirit searches for a way back to the living. Alex is desperate to save her and the victims of his next case: an ominous being haunting the hospital and stealing the souls of infants and the elderly, sending them straight to Hell.
Alex McKenna and A Winter's Night
Word Count:

65000
Summary: Witches, ghouls, and mind readers—oh my! Murder and mystery abound in this supernatural novel. Vega Bloodmire has no problem with the label "villainous witch," though she draws the line at being called a self-centered hag. Life isn't easy being twenty-two, drop-dead gorgeous, and the most fashionable witch in all the land—especially while working as an intern teacher at a magical boarding school. Just when Vega thinks she has student teaching figured out, she is framed for murder. Worse yet, she fears she might have revealed her darkest secret—one so awful she will be shunned by Witchkin society even if she can prove her innocence. Vega needs to find the true culprit behind this crime in order to save her reputation—and her life. Enjoy this spin-off series from the world of Womby's School for Wayward Witches. This book starts with Vega Bloodmire's life before working at Womby's when she was a new and inexperienced teacher at Encantado Charter Academy. It is the first book in the series of stand-alone novels. These mysteries are meant to be read in any order. Clean, cozy, no sex or swearing, PG 13—perfectly fine for teens or grandmas who like paranormal mysteries at magical boarding academies.
Too Ghoul for School
Word Count: Information not available
Summary: The system is broken and if I'm not careful, it'll break me too. While my peers get excited for college, I brace for disaster. I've learned at Hawthorn Academy that danger can happen to anyone. To the jock. To the class clown. To my brother. Now I'm in the line of fire. All known extramagi must have their abilities tested. The way they do it is a horrifying secret. After witnessing one last year, I made a plan to expose the ugly truth. But there's a mind magus on campus now, threatening me. And he's totally within his rights to do so. Mr. Fairbanks leads the Board of Trustees, which demoted the headmaster and expelled my brother. Last year's threat was only a symptom of bigger problems. Half the Trustees play quid pro quo while the rest flex their authority for personal vendettas. Mr. Fairbanks blames me for his daughter's troubles. Mrs. Onassis says I poisoned her son's mind. And Mr. Pierce thinks I'm taking advantage of his children. All because extramagi are supposedly evil. But now I suspect we're scapegoats the influential families pin blame on. They say you make your own future. But can I survive the present first?
Hawthorn Academy Year Three
Word Count: Information not available
Summary: The highly anticipated second installment in the award-winning Alex McKenna Series, this LGBTQ teen paranormal adventure perfect for fans of Aidan Thomas' CEMETERY BOYS and LOST IN THE NEVER WOODS. After surviving a harrowing case, Alex McKenna just wants to rest. Unfortunately, his plans are interrupted by the ghost of seven-year-old Haven, who is lost in an in-between realm. Despite his great-grandmother's warning, Alex crosses the bridge between the living and the dead, which sends him and his girlfriend into the world of the Academy of Souls, a high school for dead teens who are unable to complete their journey. There, Alex meets Ophelia, Haven's teenage sister, who's been searching for her for more than a century. With new companions, Alex must cross the treacherous terrain of the Underworld in-between, to save Haven from the clutches of the Soul Gatherer and reunite the sisters.
Alex McKenna and The Academy of Souls
Word Count: Information not available
Summary: The only way to stop a threat is to eclipse it. And last year, we discovered an enormous one. Temperance Fairbanks: the most powerful and sadistic water magus ever to set foot on campus. Hawthorn Academy will host a series of extramural challenges. That means we're hosting shifters, changelings, psychics, and even a vampire. Temperance vowed to hurt them any way she can, and she's already got help. My roommate Grace has a plan. Social warfare, breaking reputations and hearts, including her own. And she wants me to be her muscle. Last year I almost burned the school down. But this time, I might just be sitting on a powder keg.
Hawthorn Academy Year Two
Word Count:

17651
Summary: Damien is a 14 year old orphan that has grown up  in foster homes all his life. He finds out that he is a "Vampeal" , a child born from a vampire and human. If that wasn't bad enough Damien is a teenager that is dealing with his feelings for other boys. Damien is put into a home that the foster parents are very religious and he ends up on the street. Patrick is Damien's caseworker and if fresh out of college is assigned to look after him but finds out that Damien is no longer at the foster home. So Patrick sets out to look for him, which turns out to be a very dangerous road for both of them.
Child under the stairs
Word Count:

100700
Summary: When Xavier arrives home on the last day of school, he walks into a horrifying scene of his uncle being consumed by a demon. After being rescued by a vampire named Serea, he finds himself thrust into a dark reality as a fledgling witch. Now Xavier must chart a new life while within the confines of the mysterious organization known as Zora. Can Xavier and his fellow witches protect themselves and humanity from a plot that threatens their nation?
Rising
Word Count: Information not available
Summary: An LGBTQ teen paranormal adventure perfect for fans of Aidan Thomas' CEMETERY BOYS and LOST IN THE NEVER WOODS. For Alex McKenna, high school is just a distraction until he can go to college and spend more time with Margaret, the love of his life. Alex an average seventeen-year-old boy...except for the fact he's a transgender medium born from a long line of Strega witches, possessing the ability to communicate with ghosts. With the help of Margaret and his Strega great-grandmother, Alex will learn how to strengthen his abilities. The dead need Alex to help them resolve their unfinished business, and he finds that he needs them, too. As his abilities strengthen, assisting the dead becomes an outlet to channel his new energy, giving him the strength to come to terms with his identity and how far he will choose to go.
Alex McKenna and The Geranium Deaths
Word Count:

57,360
Summary: Edward Peach is a fourteen-year-old wizard who receives a letter that he has been accepted into the prestigious Prymoutekhny Wizards Academy for Boys, in the faraway land of Aradia. His parents are overjoyed, but he feels reluctant to leave his family, friends, and his comfy cottage in the English coastal village of Manley. As term begins, Edward adjusts to life in his new school, dealing with bullies, strict teachers, and challenging wizardry classes. He is almost ready to give up when he falls in love with a charismatic, privileged boy—and talented wizard—named Mr. Andreas. Prymoutekhny is a school that has still not opened up to same-sex attraction, so he must keep his feelings secret. Soon, Edward and the impressive boy realize their deep attraction for each other. This causes immediate controversy in the school, as they are the first two boys from feuding houses to come together—especially in a school where house rivalry can end in murder. He is then put to the ultimate test as he must risk being with the boy he loves even at the cost of his own life!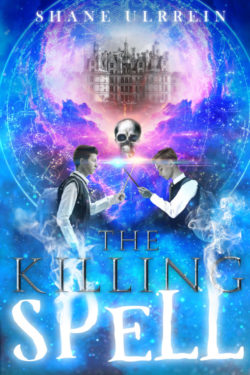 The Killing Spell
Word Count:

52,500
Summary: The cerebral interface has revolutionised society. Need a ride? With a thought, the cab is on its way. Want an adventure? Enter a VR 5 computer game nearly indistinguishable from reality. Amanda arranges for her Big Sisters Program little sister, Rachel, to spend a day gaming as a fourteenth birthday present. Amanda never suspects that her insane ex-boyfriend, Jim, will use a computer virus to trap her and her companions in the game. A pleasant diversion becomes a life and death struggle as her party seek a way to come back to the real world without triggering a program that will cause nanobots to rip their brains to shreds. To complicate matters, in the game scenario the adventurers have been transformed into cats. Will the party survive? Will Amanda admit that Rachel's older brother, Tyrell, might just be her future? Will the computer virus Jim used to trap them become a cyber plague that could kill thousands?
Cats
Word Count:

7300
Summary: Two brothers find misery in California's Gold Rush until a Chinese doctor promises them riches. They should have asked, at what price? Set in the Trinity Mountains, this is the first book - a single story - in a series of short reads in science fiction and fantasy.
Dragon Bones - A Fantastic Tale
Word Count: Information not available
Summary: With Midwinter just around the corner, Mark's Nanna decides that it is time he learnt more about his family heritage. Learning witchcraft shouldn't be too difficult, right? Balancing school, magic, and the distractions of the gorgeous new guy, should make this a very interesting winter. Free to download from most ebook retailers.
Winter Trials (Northern Witch #1)
Word Count: Information not available
Summary: In Book 2 of The Fairville Woods series - the sequel to "From The Ashes" - the ghost of a little girl begins to haunt Lundy, in a stark reminder that Karel's curse has not been completely broken. Harlan is now a happy fixture in her life, unbeknownst to her parents, but the school year begins and she finds herself dealing with mean girls, popular guys, and troubled friends, as well as her developing physical relationship with Harlan. But even with Karel's coven gone, all is not right in Fairville - children are missing from the elementary school, and Harlan and Dr. Weinhelm sense an alarming presence in the town. Lundy begins to have dreams about a mad woman who has lost her children, while the little girl ghost leaves her clues she doesn't understand. The vampires from the Smoky Mountains reluctantly arrive to help defeat a creature from ancient, frightening legends - one whose existence yields an unlikely clue to the new nature of Lundy's curse.
Through The Eyes
Word Count: Information not available
Summary: Imagine that every sixteen years, you died and started over, with no memory of the past. Could true love ever find you? Only if it were immortal. In 1915, a coven of vampires attacked the town of Fairville, MA, the disappearances making headlines. Sixteen-year-old Lundy Guillory and the boy who loved her, Harlan Wallace, discovered the culprits, so the vampires devised a cruel punishment: Lundy was cursed to die and be reborn every sixteen years, each time retaining no memory of her past lives. Harlan was turned into a vampire, so that, immortal, he would be tortured with the task of finding her again in every new life, and telling her their story. Over ninety years later, Lundy Lawson and her parents move into Fairville, one month before her sixteenth birthday, with desperate hopes that the doctors there will be able to help Lundy, whose health has been diminishing steadily. But Lundy begins to have strange dreams. First there seems to be a ghost in the library, trying to reach her; then a stranger shows up at her window at night - Harlan, unearthly, impossibly pale and sharp-teethed, and madly in love with her. It's Lundy's first lifetime back in the town where it all began, and this time she and Harlan have their chance to break the vampire's curse.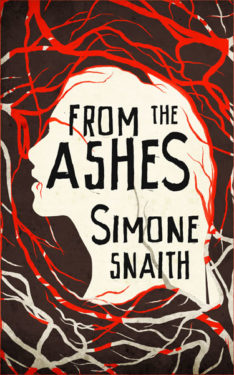 From The Ashes
Word Count: Information not available
Summary: If ultimate power corrupts, how does one learn to be incorruptible? I'm Aliyah Morgenstern. All of my life, I grew up on tales of my great-grandfather's magic bringing light and healing to the world. Then, I bonded with my dragonet Ember on my sixteenth birthday, which means I'll be scary powerful someday. There's one problem. Mom's kept secrets that everyone at my new school seems to know. Turns out, I've got an infamously criminal uncle and now everyone's waiting for me to do something evil. After my first horrible day at school I'm convinced I'm going to do something evil. My biggest challenge this year isn't history, math, Gym, or even the dreaded Magiscience Lab. No, it's keeping a devastating secret from almost everyone, including my own family. I'm an extramagus. Is evil really my destiny, or can I fight it somehow?
Hawthorn Academy Year One
Word Count: Information not available
Summary: At Providence Paranormal College, class is about to start. Who's enrolled? Students who are a bit different: vampires, werewolves, changelings, shifters, psychics, and magi. For one-hundred years, the college has taught and trained only psychics or magi, and for the first time, it's opening the doors to those not different: regular humans. At this Ivy-League school, the students are expected to learn their powers and keep high grades. Unfortunately, grades are slipping, but that's what happens when a mysterious villain is hunting you down… Because someone is angry about this new admissions policy and they'll kill to stop integration. To defeat this rising evil, the students must band together and master their strange powers – because if they don't.. Well, it's pretty hard to graduate when you're dead.
Providence Paranormal College
Word Count: Information not available
Summary: The Education Continues at Providence Paranormal College! Five more books, no waiting. Read. Laugh. Catch a case of the feels. Book 6: Roundtable Redcap: Can Fred rescue his brother from the Fae Queen with just reluctant Psychic Irina to help? Book 7: Better Off Undead: Lane and his vampire punk band Night Creatures are broke and broken. Can they pick up their pieces and shine in a Battle of the Bands? Book 8: Ghost of a Chance: Ghostly Horace and his Medium, Bianca, must solve a mystery to save Professor Watkins. Book 9: Nine Lives: It's time for Olivia Adler to trust her instincts or Tony Gitano just might die for good. Book 10: Fae of Fae Knot: The family that's Fae together can't stay together. The series concludes as they bend the tantamount Faerie Law to its breaking point.
Providence Paranormal College
Word Count: Information not available
Summary: In one night, change comes with the strike of a match as Leo Riley loses everything. Giacomo Bianco's hitmen burned his home to the ground with his family inside. Leo will pay any price for his revenge. He will need power. Oguina, the mythical woman turned monster, can give it to him. But at what cost? Bianco gazes into an abyss that stares back. His fall to madness is a one-way trip Leo aims to stop at all costs before Bianco kills again. In his quest for vengeance, Leo teeters over that same cliff. Monster and Mafioso fight for dominance over Fall River's streets. Bianco's got more up his sleeve than anyone suspects, including the means to make his power absolute. Even new powers and strange allies might not be enough to ensure Leo's victory. Who is the real monster? Bianco, Oguina, or Leo himself?
A Change In Crime