Not everybody has the same skin color. Return to general Sci Fi
Note: these books are currently sorted by release date, with newest first.
Word Count:

96000
Summary: Fourteen Ways to Change the Planet Income inequality is worse than it was in the Roaring Twenties. Corporations are moving fast and breaking things, and the social contract seems to be falling apart, aided by social media disruption and division on steroids. There has to be a better way. We asked fourteen sci-fi writers to come up with innovative ways the world could work better. Universal basic income, smaller communities, AI voting, and learning to live in harmony with nature are just a few of the ideas explored inside these pages. So buckle up and settle in for a look at the world of the future. The world's not going to transform itself.
Transform the World
Word Count:

55000
Summary: A damaged ship, a dying shipmate–can she save both? Under attack! The flight back to Hyvilma should have been the easy part for the crew of the Majera–until a deadly ambush by pirates sends them reeling through hyperspace. Now getting to the planet in time is the only way Captain Kitra Yilmaz can save her dying friend. But landing at Hyvilma may be impossible: war has broken out on the Frontier. With illustrations by Hugo Finalist Lorelei Esther.
Hyvilma
Word Count:

89000
Summary: THE POWER TO DESTROY A KINGDOM. THE POWER TO HEAL A HEART. Ari's new powers have awakened, threatening to tear apart a kingdom already on the edge. Sent back to Valon to face her father's—and the people's—judgement, Ari must decide how far she'll go to reclaim her former life, if that's even possible anymore. In the heart of the turmoil, Iata, the reigning ruler, is losing control of his increasingly unstable magics. As his secrets threaten to spill out, his brother's wife, Haneri, draws ever closer—and he's not sure he wants her to stop. At the border to Kidaa Space, Rhys grapples with the ominous and impossible patterns in the Kidaa attacks, and comes face to face with the Kidaa themselves in a harrowing meeting that could change the future of the kingdom. And Dressa, who secretly married an enemy prince, must now face the consequences of that marriage. Because Lesander was activated by her family. And Lesander has a choice: obey her family, or betray her wife. With enemies without and enemies within, can the Truthspoken save their kingdom, or is this kingdom doomed to fall? Court of Magickers collects episodes 94-150 of The Stars and Green Magics, previously published in serial form. Note: This book has main characters who use gender-neutral pronouns (they/them/their, fae/faer/faerself).
Court of Magickers
Word Count:

150000
Summary: What if first contact happened, and nobody even noticed? Light-years away, years ago, something insignificant happened. Now, the spirits are restless. Loki has returned, seeking help for his people. Entire stations are being consumed, populations lost. No one understands why, and the threat continues to spread. Can Jack, Marsha, and teenager Po carry the weight of saving Loki's civilization? This time, it may break them all.
Consortium
Word Count:

140000
Summary: Jack Kirby just wants peace. Deeply scarred from a failed mission and struggling with the loss of his lover, Jack takes a job  as a Religious Program Specialist on a remote PreCol station. There, he finds what he never expected: a family. Marsha, a complicated woman with a deep connection to the spiritual world. Jenny, a cheerful ensign with a dangerous past. Mark, driven to demolish the atavistic cult he was born into. Can Jack protect them all as they become entangled in an espionage game with galactic stakes?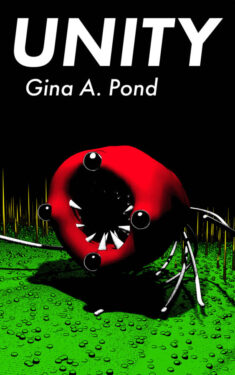 Unity
Word Count:

33000
Summary: Clarity (noun) Four definitions to inspire writers around the world and an unlimited number of possible stories to tell: 1) Coherent and intelligible 2) Transparent or pure 3) Attaining certainty about something 4) Easy to see or hear Clarity features 300-word speculative flash fiction stories from across the rainbow spectrum, from the minds of the writers of Queer Sci Fi.
Clarity
Word Count:

91000
Summary: She barely survived the last round. As the Red Dog Gang closes in on her Family, can she survive the next? After the devastating events of our last chapter, all private eye and mafia wife Jacqueline Spadros wants is to get her life back. Then a missing person she thought she'd never track down falls into her lap. Jacqui is thrown into a series of events which not only puts her and everyone around her into danger, but changes her life forever. Warning: on-screen murder, major consent issues, smoking, language, infidelity, betrayal, description of injury, gore, on-screen suicide, child injury This is chapter 9 of a 13-part serial novel. Please read these books in order: * The Jacq of Spades * The Queen of Diamonds * The Ace of Clubs * The King of Hearts * The Ten of Spades * The Five of Diamonds * The Two of Hearts * The Three of Spades * The Knave of Hearts <-- you are here Book 10 coming October 2023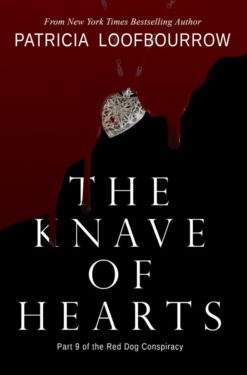 The Knave of Hearts
Word Count:

78,500
Summary: In the 23rd century, spaceships just don't go missing. FBI agent Ray Volk is assigned to a task force to investigate a tragic accident: the disappearance of interplanetary passenger liner ValuTrip Cardinal, carrying 500 souls between Mars and Earth on a routine run. What looks like a cut-and-dried case of pressure loss is complicated by the arrival of a Martian Captain. A very cute Martian Captain who keeps sticking his nose in Ray's investigation. Martian exchange student Kelly Rack knows the disappearance is no accident. She survived the ships' hijacking, but learns the former cruise entertainer leading the pirates has plans for the passengers, and they don't include sightseeing. Kelly has avoided the murderous pirates, except now an off-duty Earth Commander insists on organizing resistance for the passengers. She forces Kelly to climb through service tunnels on sabotage runs, risking capture and death. Can Ray shake down the right accomplices to capture the good ship ValuTrip Cardinal before its new captain spaces everyone on board? Will Kelly discover the pirates' hidden plans for their prisoners? The race is on, because One of Our Spaceships is Missing! Genres: Space Opera / Military Sci-Fi / Science Fiction / LGBT and Non Binary Market: Adult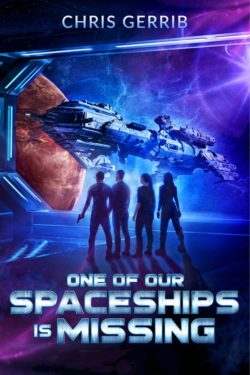 One of Our Spaceships is Missing
Word Count:

128000
Summary: In the wake of a worsening climate crisis, magic runs rampant and demons roam across the Canadian prairies. A long-dead god stirs in the Pacific Ocean, while the wilderness is choked by invasive, screaming grass. The Cascade has shattered political stability, leaving a scandal-plagued government clinging to power in Ottawa. As catastrophe looms ahead, a precognitive rainman, Ian Mallory, stands between run-of-the-mill corruption and a nightmarish, dystopian future. It is up to a diverse and unlikely band of activists, scientists, journalists, and one underpaid, emoji-spell wielding intern to save their beleaguered country from its own worst impulses
Cascade
Word Count:

65000
Summary: A young man sold into servitude has his loyalties tested in ways he never imagined. Raised in an orphanage in Dickens, Daniel doesn't know who his parents were, where he comes from, or even his last name. Like all orphans, on his 16th birthday, he's sold to the highest bidder. Not knowing where he's going, who's bought him, or what they even want with him, Daniel embarks on an adventure he never thought he'd take. He finds love, a family, and a secure future - yet in a split second, makes a decision he ends up regretting the rest of his life. Brothers begins fifteen years before the Red Dog Conspiracy series. Warning: Language, smoking, use of alcohol and drugs, attempted suicide by hanging, M/M underage sexuality with consent issues, forced servitude, blood, gun violence, a man being beaten by a horsewhip, murder, discussion of child prostitution, underage M/F sexuality with age gap (female older).
Brothers
Word Count:

82000
Summary: When Fatemeh Karimi married Ramon Morales, she neglected to share one small detail. She was already betrothed to a merchant named Hamid Farzan. She had no interest in Hamid or an arranged marriage. She wanted to live life on her own terms. Eight years after marrying Ramon, she assumed Hamid had long forgotten about her, as she had him. Settled in New Orleans, Ramon works as an attorney, Fatemeh owns a pharmacy, and they're proud parents of a precocious daughter. Out west, Apaches armed with powerful battle wagons have captured Fort Bowie and threaten Tucson. Businessmen with an interest in a peaceful solution ask Ramon to come west and settle the conflict. Meanwhile Hamid arrives in New Orleans and he has not forgotten Fatemeh or her vows to him. Now, the famed Owl Riders must assemble once again to reunite Ramon and Fatemeh so they can tame the Wild West.
Owl Riders
Word Count:

84000
Summary: Pirate captain, inventor, and entrepreneur Onofre Cisneros sweeps his friends Fatemeh and Ramon Morales off to Hawaii for their honeymoon. Once there, a British agent makes Cisneros an offer he can't refuse and the captain must travel to Japan. Wanting to see more of the world, Ramon and Fatemeh ask to accompany the captain only to find themselves embroiled in a plot by samurai who steal a Russian airship, hoping to overthrow the Japanese emperor.
The Brazen Shark
Word Count: Information not available
Summary: Our visions of the future - whether dark or hopeful, thrilling or mundane - have always challenged us to examine our world. How can we improve? What challenges will we face? Are we even ready? Top Science Fiction authors, collectively holding 25 Hugo, Nebula, Locus, and Sturgeon awards (a few for Vital stories!), employ the power of engaging fiction to explore these questions and today's most critical issues in medicine. But Vital doesn't stop at speculation. Proceeds will be donated to the COVID-19 Solidarity Response Fund for the World Health Organization, the global guardian of public health, coordinating the worldwide pandemic response. Read on to build a better future of Healthcare! Featuring stories by Paolo Bacigalupi, David Brin, Tananarive Due, Sally Wiener Grotta, Congyun ("Mu Ming") Gu, James Patrick Kelly, Justin C. Key, Seanan McGuire, Annalee Newitz, Julie Nováková, Lola Robles, Eric Schwitzgebel, Alex Shvartsman, Caroline M. Yoachim Edited by RM Ambrose
Vital: The Future of Healthcare
RM Ambrose , Paolo Bacigalupi , David Brin , Tanan...
Word Count: Information not available
Summary: Their connection was immediate. Was it destined or pre-programmed? Kenner Ford is trying not to panic. After his beautiful girlfriend suddenly disappeared from Beijing, he hops on a ballistic rocket to New York to begin a global search. And after a whirlwind romance filled with passionate sex and unsurpassed creativity, he's distraught to think she's gone forever. When warnings about Chinese intrusions get a cyberwarfare guru killed, Kenner and his missing lover become embroiled in a worldwide conflict. And after he learns they've both been surveilled for years by ambitious AIs, the troubled man flees from a deadly assassin while terrified for his woman's life… Can he reunite with his dream girl before they're permanently deleted? Control Theory is a thrilling science fiction romance. If you like compelling visions of the future, the evolution of advanced technology, and a sexy love story, then you'll adore Timothy Bult's futuristic roller coaster.
Control Theory
Word Count:

92000
Summary: The year is 1876, Sheriff Ramon Morales of Socorro, New Mexico meets a beguiling woman named Fatemeh Karimi of Persia, escaping oppression in her homeland. When an ancient lifeform called Legion comes to Earth, they are pulled into a series of events that will change the history of the world as we know it. In their journeys, Ramon and Fatemeh encounter mad inventors, dangerous outlaws and pirates. Their resources are Ramon's fast draw and Fatemeh's uncanny ability to communicate with owls. The question is, will that be enough to save them when a fleet of dirigibles from Czarist Russia invades the United States?
Owl Dance
Word Count:

81000
Summary: As a private eye closes in on her city's secrets, there are those who will go to any lengths to stop her. After the horrific events of our last chapter, Jacqui's in a medical predicament. If she wants to stay free from the Spadros crime syndicate, she has to find the cure for her condition - and time's running out. But just when Jacqui thinks she's found what she's after, she finds herself instead in a much bigger - and deadlier - situation. She's getting closer to discovering what mechanisms really lie beneath the city. And the Red Dog Gang isn't the only one who wants her stopped. Warning: on-screen death, captivity, child murder, terror, blood, bad language, smoking.
The Three of Spades
Word Count:

60000
Summary: One starship, six friends, 10,000 lives in the balance. Hugo Award Finalist Gideon Marcus has done it again with this second installment in The Kitra Saga. Sirena is a thrilling YA space adventure, unusually hopeful and optimistic in a sea of grimdark, dystopian releases. Enhanced with beautiful illustrations, fans of Becky Chambers' Wayfarers and Emily Skrutskie's Bonds of Brass will adore Sirena. Young captain-for-hire Kitra Yilmaz has gotten her first contract: escort the mysterious Princess of Atlántida beyond the Frontier and find her a new world. It's a risky job, fraught with the threat of pirates, dangerous squatters, and rising romantic tensions. Still, Kitra and her crew are up for anything – until they find a lush world, perfect for settlement…with an enormous ghost ship already in orbit. What secret does the crippled vessel hide? And is Kitra ready to take responsibility for its precious cargo? With illustrations by Hugo Finalist Lorelei Esther.
Sirena
Word Count:

70000
Summary: Jacqui faces her biggest mystery yet - and her greatest fear. A drive-by shooting leaves Jacqueline Spadros with little remaining support for the life she's built apart from her estranged husband Tony. As evidence grows that the Hart Family is behind the attacks, which up to now have been laid on the doorstep of the notorious Red Dog Gang, Tony brings formal charges against the Harts before the Commission. Jacqui wants to stop the Red Dog Gang and learn the truth about Charles Hart's obsession with her. But the truth is stranger than she ever imagined. And what she learns changes everything. This is chapter 7 of a 13-part future steampunk noir series. Please begin with The Jacq of Spades and read the books in order.
The Two of Hearts
Word Count:

45500
Summary: Brave paladin. Royal princess. Fierce dragon. Simple. Being all three at once? Way too complicated. Paladin Snillek's mother was human and ruled a planet. That's about the extent of her knowledge since they didn't see each other much. When her mom dies in a freak accident, her father tells Snillek she's inherited the title, and she has to learn how to pass as the mostly human Princess Siel for a planet she never thought about much. The dresses alone are horrifying and the courtiers aggravating. ​ In a moment of frustrated rage, Snillek's princess persona slips and frightened palace staff misinterpret what they see. Now Paladin Snillek has been called upon to rescue Princess Siel…from herself. Gruyere wants desperately to journey into the wilds of Tarribotia, but it's too dangerous to go alone and so far, everyone's laughed at her for suggesting it. When she spots a Dzedek paladin sulking in a tavern, she offers her services, hoping to pass herself off as a rogue guide. Two women with secrets and possibly opposing goals head out into the hinterlands of a planet neither one of them knows well. They might both make it back by Winterfest if nothing eats them first. This book contains one out-of-her-element paladin, the perils of academia, deadly cake, and unconventional dragons.
The Anti-Quest
Word Count:

80000
Summary: A fresh start, a queer social liberal dream, and a planet that wants to kill you. Carving out a life on Mars is no easy feat. With Earth in the throes of a devastating pandemic, autistic scientist Devon and her fellow colonists are faced with the momentous task of establishing a new society – one that learns from the past and prioritises sustainability over short-term gain. Noble aspirations are easier said than done, though – especially when the entire planet wants to kill you. Grappling with the realities of human nature and with their batteries slowly dying, the colony's 150 women and 10 men must overcome their differences to create a lasting community. But things aren't always what they seem and maybe the colonists aren't as alone as they thought… Perfect for fans of Mary Robinette Kowal's 'Lady Astronaut' series and the writing styles of Robert J. Sawyer and Becky Chambers. This thought-provoking sci-fi novel blends classic science fiction ideas with neurodiverse and LGBTQIA+ themes.
Livid Skies