Sci fi stories with protagonists in their mid to late teens. Return to general Sci Fi
Note: these books are currently sorted by release date, with newest first.
Word Count: Information not available
Summary: Teens and their giant robots search for a new home for mankind, but the planet they discover belongs to the dragons. Two hundred years after the Climate Wars left Earth uninhabitable, Johari and his giant robot companion lead a squad of scouts on a quest for a new Goldilocks planet to settle the remnants of the human race. When one of the scouts and his bot go down in a hostile wilderness, Johari's fight to save them reveals complex behavior in the dragon-like dominant species. The scout team fragments as Johari strives to rescue his friends and discover the truth about the aliens. If he's right, mankind will lose its best hope for a home — or sacrifice its own humanity.
A Wreck of Dragons
Word Count:

91000
Summary: She barely survived the last round. As the Red Dog Gang closes in on her Family, can she survive the next? After the devastating events of our last chapter, all private eye and mafia wife Jacqueline Spadros wants is to get her life back. Then a missing person she thought she'd never track down falls into her lap. Jacqui is thrown into a series of events which not only puts her and everyone around her into danger, but changes her life forever. Warning: on-screen murder, major consent issues, smoking, language, infidelity, betrayal, description of injury, gore, on-screen suicide, child injury This is chapter 9 of a 13-part serial novel. Please read these books in order: * The Jacq of Spades * The Queen of Diamonds * The Ace of Clubs * The King of Hearts * The Ten of Spades * The Five of Diamonds * The Two of Hearts * The Three of Spades * The Knave of Hearts <-- you are here Book 10 coming October 2023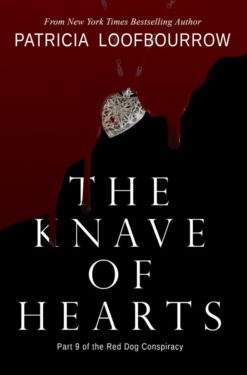 The Knave of Hearts
Word Count: Information not available
Summary: Attachment is everything. Mother says, "Don't name the merchandise," and "Don't let the humans see you." But Boy can't resist naming the cute, fuzzy ball of feathers and knife-sharp talons they're delivering. And why be afraid of weak, ignorant humans? Plus, this old skinsuit works, but it's getting cramped. Maybe it's time for a change.
The Smugglers
Word Count:

65000
Summary: A young man sold into servitude has his loyalties tested in ways he never imagined. Raised in an orphanage in Dickens, Daniel doesn't know who his parents were, where he comes from, or even his last name. Like all orphans, on his 16th birthday, he's sold to the highest bidder. Not knowing where he's going, who's bought him, or what they even want with him, Daniel embarks on an adventure he never thought he'd take. He finds love, a family, and a secure future - yet in a split second, makes a decision he ends up regretting the rest of his life. Brothers begins fifteen years before the Red Dog Conspiracy series. Warning: Language, smoking, use of alcohol and drugs, attempted suicide by hanging, M/M underage sexuality with consent issues, forced servitude, blood, gun violence, a man being beaten by a horsewhip, murder, discussion of child prostitution, underage M/F sexuality with age gap (female older).
Brothers
Word Count:

50000
Summary: Fourteen-year-old Samantha spends her days exploring the shallow reef behind her island home. With her world locked in a battle against rising seas, scientists deploy genetically modified corals to rebuild reefs and protect the coastline. No one expects the reefs to be a hotbed of evolution, but they are. When an octopus flows off a rock in her lagoon, Samantha is startled. When he purposefully arranges pieces of coral on the sand, trying to communicate, she is shocked. How she responds may determine the fate of life on Earth. The year is 2045, and fourteen-year-old Samantha lives in a world where ocean levels are rising, destroying coastal cities and swallowing islands. Millions of displaced people are homeless. The planet is in a climate tailspin that threatens civilization. Researchers deployed genetically modified corals that can grow in warmer waters. They aimed to sequester carbon dioxide and stabilize the climate. The successful project produced an extensive barrier reef system along the coasts of Georgia and Florida. Samantha lives on a research island off the coast of Georgia with her scientist parents. She becomes obsessed with the ocean, spending all her time exploring the reef. One day, she encounters an octopus attempting to communicate with her. The story dives deep into an exploration of species' intelligence and the quest to save the planet.
Charlie's Story
Word Count: Information not available
Summary: After centuries of warfare, a world of conquerors has at last defeated their enemies and destroyed their god-like creators. With their society now teetering on collapse and an aging ruler close to death, two young scions from legendary imperial families contend to take control. One has a progressive vision for changing their world by integrating their former enemies. The other has a darker plan that calls for the expulsion and extermination of those who once opposed them. Only one can succeed, and their struggle to destroy each other may be the spark that burns their empire to ashes.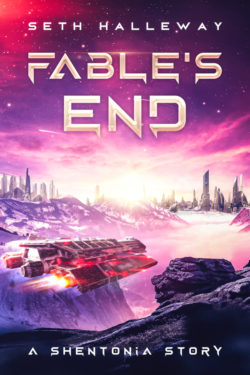 Fable's End
Word Count:

104000
Summary: "5 Stars - This action-packed adventure will fully immerse the reader... any fan of science fiction or action-adventure would enjoy this book." - Reader's Favorite "...a gifted story that is exceptionally compelling." - D. Donovan, Senior Reviewer, Midwest Book Review "5 Stars - ... something both sci-fi and fantasy fans will enjoy." - Jim's Sci-Fi Blog Even gods have secrets... On planet Vastire, worth is set by the sins of one's ancestors. Good families rise to the elite and the wicked fall into poverty. Unfortunately for sixteen-year-old Darynn Mark, his father incited a revolution. Now, Darynn scrounges his way through life in the slums. When Vastire is surrounded by an embargo, it gets even harder to survive. That all changes when an alien ship slips through the embargo, seeking Darynn with an offer: finish the revolution and the embargo ends. He might have a chance thanks to mysterious magic powers, and his two companions: clairvoyant crush Fyra and soldierly alien Kaylaa. Cutthroat killers, mystical beasts, Vampires, power-hungry priests and lords, and self-serving spies stand in their way. If the three of them can crack his father's secret, maybe they can end the embargo and save the poor. If not, another poor orphan will be added to the growing piles of dead.
Embargo on Hope
Word Count:

60,000
Summary: Queer Handmaid's Tale meets hyper-capitalist dystopia. Nonbinary, queer main character BREEDER is set in a distant but bleakly familiar future, where each person exists to repay Units to the violent Corporation. But girls and women can only be Breeders in this world, and can only repay the Corporation through reproduction. Is the price of survival worth the cost of submission? Will Meadows is a seemingly average fifteen-year-old Westie, who lives and works in Zone F, the run-down outermost ring of the Corporation. In the future state of the Corp, a person's value comes down to productivity: the right actions win units, the wrong ones lose them. If Will is unlucky and goes into unit debt, there's only one place to go: the Rator. But for Zone F Breeders, things are much worse—they're born into debt and can only accrue units through reproduction. Every day in Zone F is a struggle, especially for Will who is fighting against time for access to an illegal medical drug, Crystal 8. Under the cover of night, Will travels to the Gray Zone, where life is less regulated and drugs—and people—are exchanged for gold. There, Will meets Rob, a corrupt member of the Corporation running a Breeder smuggling operation. Will also meets Alex, another teen whom he quickly recognizes as a Breeder in disguise. Suddenly, Will has an illicit job and money, access to Crystal, and a real friend. As the pair grows closer, Alex shares her secret: she is part of the Response, an uprising to overthrow the Corporation. Caught up in the new friendship, Will and Alex become careless as the two covertly travel into Zone B for a day of adventure. Nothing goes as planned and Will's greatest fear is realized. Will his true identity be revealed?
BREEDER
Word Count:

111,000
Summary:
New York: two years after the Third World War. Humanity is rebuilding its cities brick by brick; the damage done to the people, however, is a lot harder to repair.
Dan Hardacre is one of those people. An aspiring stage actor and experienced draft-dodger, Dan struggles to find his place within the Utopic rebuild of New York City. When he's not caught up with the duties of work, Dan lives a quiet life in mourning for his mother, Dyani, who went missing when he was a teenager.
One night, Dan experiences a vivid, terrifying nightmare that puts him right on the front lines of the war for which he dodged the draft; it ends with him facing Death itself in the form of a metallic, faceless humanoid creature that calls itself the Valkyrie. To investigate the reason behind his haunting experience, Dan seeks out a meeting with his estranged father, who reveals the startling truth about Dan's dream: it wasn't a dream.
With this newfound knowledge and the powers it brings, Dan makes it his mission to return to the scene of his nightmare. However, he soon comes to know that confronting the Valkyrie not only endangers him but the war-withstanding world he leaves behind.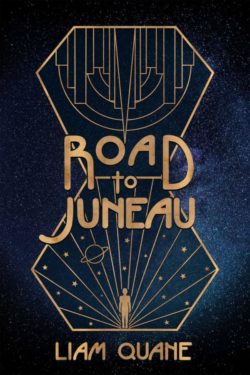 ROAD TO JUNEAU
Word Count: Information not available
Summary: She wanted to meet aliens… … she wasn't expecting to die for them. Life on Unity space station is tough but so is Kayla. When Kayla learns that her half-human friend Salfera is being treated as a slave, Kayla jumps to her defense. But, Kayla doesn't understand the consequences of her activism. A genetically-engineered hybrid, Salfera has spent her life as a science experiment. She knows Kayla needs to end her crusade before she gets hurt . . . or worse. When Kayla starts hearing voices, it's too late. She is part of the experiment now. Join Kayla's fight to save her friend and avoid dissection. -- Advanced Review Copies are available here. Pre-orders are available here.
Nebula's Edge
Word Count: Information not available
Summary: "Everything I knew about the Were was wrong" A Were of no fixed form, a Random, able to Turn into any warm-blooded creature it sees... A young Random whose failure to Turn forces him into taking his destiny into his own hands and becoming full Lycan in the name of pride and fury, learning things he never thought were possible... A true Shifter, the wild card, Turning into anything he chooses at will... First Jazz Marsh Turns into something unprecedented, throwing her family and the Were authorities into a spin. Then her brother Mal, frustrated beyond reason by his own delayed Turn, takes matters into his own hands and chooses his own destiny, inflitrating the shadowy Lycan clan in order to help expiate his perceived guilt in his older sister's death. He's helped by his friend, Chalky, a true Shifter who is capable of Turning into anything he pleases unconstrained by the rules of Were kind. Together, they work to turn back a shattering tragedy, solve a conspiracy-shrouded mystery rooted in their own kind, and work to preserve their own existence against a rising tide of superstition and hatred. All they wanted to do, in the end, was save a life. Instead... they started a war.
TheWere Chronicles omnibus
Word Count: Information not available
Summary: Kenzie Washington, fourteen-year-old girl genius, signs up for a two-week tour as a cadet on the spaceship of her idol, Captain Dash Drake. Too bad Dash, who once saved the galaxy from the evil Forgers, is a broke loser and much less than meets the eye.But when an intergalactic evil appears and launches an attack, Dash, Kenzie, and the ship's crew escape, making them the next target. On the run and low on gas, Dash and Kenzie encounter cannibal space-pirates, catastrophic equipment failure, and a cyborg who's kind of a jerk.Kenzie is determined to discover the bad guys' secret plan. But for her to succeed, Dash needs to keep his brilliant, annoying cadet from getting killed …which is a lot harder than it sounds.
Dim Stars: A Novel of Outer-Space Shenanigans
Word Count: Information not available
Summary: The Dissolution is here. It is both an end, and a beginning. "Science fantasy with fantastic queer rep" -J.S. Fields, Author of the Ardulum Series The Dissolution has begun. Sam is finally reunited with Enos and Inas, only to see his new home under siege by beings that dissolve reality at a single touch. Even as they battle their personal demons, the three apprentices must also fight to save their home. Enos lashes out at those she loves, plagued by voices she's consumed, and Inas must risk his sanity to access ancient memories of the Nether. Sam must learn how he uniquely affects the Symphony, but there is little time to master what usually takes a lifetime. The Nether is leaderless and the Assembly is in chaos. The three apprentices must counter an invasion by aliens who rip the Symphony, and the very universe, apart. Ancient antagonists will resurface, a battle must be fought, and the secrets of the Nether and the universe will be laid bare in this final book of the Dissolution Cycle. If you like epic fantasy, space opera and music-based magic, you'll love William C. Tracy's Dissolution Cycle. Download Fall of the Imperium today and discover the diverse cultures, genders, and alien species of an epic science fantasy space opera! The Dissolution Cycle (Epic Space Opera, LGBT): Book 1: The Seeds of Dissolution Book 2: Facets of the Nether Book 3: Fall of the Imperium Book 4: Tales of the Dissolutionverse (Novella collection)
Fall of the Imperium
Word Count: Information not available
Summary: Rhonda Wray: Raptor Wrangler is about a teenage girl who was innocently trying to listen to some live music … her favorite boy band happened to be playing a festival on a dinosaur planet … when bad things suddenly happened. Now she and her trusty robot are all alone in the wilderness, picking up survival skills and looking for her favorite singer, Sebastian Rose, just in case he needs to be rescued. There's hard science, explosions, plenty of dinosaurs (with feathers), diversity, no sex (although there are a few references to it), less violence than many dinosaur stories, cliffhangers galore, and a little bogus science just to honor the fine tradition of speculative fiction (what if raptors had syrinxes and could sing like birds?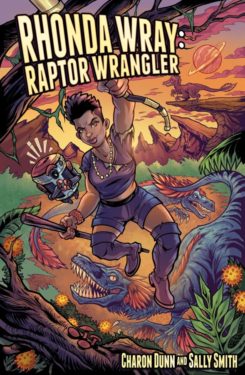 Rhonda Wray: Raptor Wrangler
Word Count: Information not available
Summary: The Dissolution approaches, and all will change. "Science fantasy with fantastic queer rep" -J.S. Fields, Author of the Ardulum Series The Dissolution approaches. Sam has saved the Assembly of Species, but at a terrible cost. Locked in his apartment, his memories gone and his best friend abducted, he is once again crippled with anxiety. Meanwhile, Enos struggles to free her brother from imprisonment, alone for the first time in her life. Her true species has been revealed, and there are hints the deadliest of her kind survived an ancient war. But the Nether contains more secrets. A musical chime disrupts daily life, signaling changes to its very fabric. To solve this mystery, Sam must face his anxiety and confront truths about his memories and unique abilities. Only then can he save his friends from the machinations of the Life Coalition, by understanding the reality behind the Facets of the Nether. If you like epic fantasy, space opera and music-based magic, you'll love William C. Tracy's Dissolution Cycle. Download Facets of the Nether today and discover the diverse cultures, genders, and alien species of an epic science fantasy space opera! The Dissolution Cycle (Epic Space Opera, LGBT): Book 1: The Seeds of Dissolution Book 2: Facets of the Nether Book 3: Fall of the Imperium Book 4: Tales of the Dissolutionverse (Novella collection)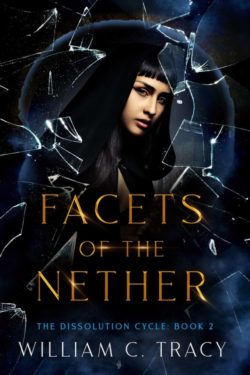 Facets of the Nether
Word Count:

82000
Summary: Amber's astral projection ability is rare… … and it's everything the Council of Highmere has been waiting for. Trained in astronomy, Amber is bored by her tedious, Council-appointed job. When her mind wanders, so does her astral body, and always to the same place – a meteor-flattened crater in a forest with an ancient metal sign poking up through the dirt. The sign warns of Sudden Death. The virus had decimated the population of the planet, and left in its wake the seeming utopia Amber's people enjoyed. But with the warning, Amber starts to question her world like never before. Her quest to unbury the past makes her a threat to the Council. And they will use her family against her. Can Amber uncover the truth behind the ancient warning sign before the Council enacts their plan? You'll love this sci-fi adventure, because you can't protect your family if you don't know what's out there. Get it now!
The Qinali Virus
Word Count:

71,661
Summary: A dead-end job, a slob for a boyfriend, and neglectful friends: this is Kat Wallace's life. Ever since her best friend got married, Kat has been struggling to find happiness. All that changes when she meets Melody Adebayo, a field agent with the mysterious transdimensional company Clockwork & Associates. Melody's job is to send the consciousness of others to a scarier dimension in order to make them kinder and more grateful for their lives, which, in theory, will influence them to do good. But when Kat is sent to B-215, she awakes in a world beyond her wildest dreams. She's wealthy, well-liked, and has a successful career. Kat realizes she doesn't need to find happiness in her own world ... she can just steal it from her other self. Because of a certain (ahem) incident, Melody owes a lot of money to her evil ex-girlfriend, and Kat works out a deal with her in order to keep visiting B-215. With each visit, a sinister plot unfolds. Kat discovers her life is at risk, and she isn't alone in this dimension. To eliminate the threat, she must team up with Melody, but can the two uncover the truth before Kat loses her life? More important, will they be able to move on from the mistakes they made in the past and find love with each other?
Duality
Word Count: Information not available
Summary: Being too close to the truth got Jon Xiong's mother killed. While searching for answers, a murderous cult shows up at his door. A secretive organization called the Tuners comes to his aide and teaches him about his rare ability to travel between worlds called tuning. He grapples with his new superpower and is stuck between those who would maintain order in the multiverse and those who would destroy it. Jon must avoid the same gruesome fate as his mom and figure out what happened to his family.
Tuners
Word Count: Information not available
Summary: "It is so packed with action that there was no place where I could say, 'Ok time for bed now. I'll finish it tomorrow.' A must read." ~Amazon Reviewer Fale doesn't know why she has visions of the queen's past life. All she knows is that her magic becomes dangerously faulty every time she sees into the past. Through the visions, the mystery of Effailya's banishment and life of slavery is solved; the reasons of her heated parting with Gryndoll are revealed, as well as who was the queen's secret lover. And how that could possibly relate the Source Wizard to the Queen of Mages, herself. The Source Wizard Gasten sends out his best efforts, but the new queen stays one step ahead of him. He may have found a way to send his spell to her. And if not, he's found the old wizard's journals, which are sure to give her weaknesses. The Final Rescue is a face-paced adventure as the wizards and mages race toward their mutual destruction. A strong female lead not only survives her dystopian society… she solves the mystery of a hidden war, only to cause a new one, then battles both sides to rule it herself. It's a conclusion for fans who fell in love with The Hunger Games, Divergent, and The Reader series. If you're hooked on genre-blending, suspenseful, fantasy romance novels, with adventure, you'll love The Final Rescue!
The Final Rescue
Word Count: Information not available
Summary: He believes in science, but only magic can help his mom. Twelve-year-old Finn is used to people in his family disappearing. His twin sister, Faith, drowned when they were three years old. A few months ago, his mom abandoned him and his dad with no explanation. Finn clings to the concrete facts in his physics books—and to his best friend, Gabi—to ward off his sadness. But then his grandmother tells him a secret: the women in their family are Travelers, able to move back and forth in time. Finn's mom is trapped somewhere in the timeline, and she's left Finn a portal to find her. But to succeed, he'll have to put his trust in something bigger than logic. "This is an incredible book, no matter which time universe you're in. I couldn't put it down. One of my favorite debut novels of the year."—Erin Entrada Kelly, New York Times bestselling author and 2018 Newbery Medal winner
A Time Traveler's Theory of Relativity