A specific branch of fantasy often connected to mythology and mythological gods. Return to general Fantasy
Note: these books are currently sorted by release date, with newest first.
Filter by:
Genres
Fantasy
Fantasy - Alternate History
Fantasy - Comedy
Fantasy - Contemporary
Fantasy - Dark Fantasy
Fantasy - Erotica
Fantasy - Faery & Fae
Fantasy - Fairy Tale / Folklore
Fantasy - Fantasy of Manners
Fantasy - Gothpunk
Fantasy - Heroic
Fantasy - High & Other World
Fantasy - Historical
Fantasy - Hopepunk
Fantasy - Knights & Castles
Fantasy - Latinpunk
Fantasy - LGBTQ+
Fantasy - LitRPG
Fantasy - Low Fantasy
Fantasy - Magical Realism
Fantasy - Mythic
Fantasy - Mythpunk
Fantasy - New Adult
Fantasy - Paranormal
Fantasy - People of Color
Fantasy - Piratepunk
Fantasy - Quiet
Fantasy - Romance
Fantasy - RPG
Fantasy - Slipstream
Fantasy - Steampunk
Fantasy - Sword & Sorcery
Fantasy - Urban & Magical Beings
Fantasy - Weird Fantasy
Fantasy - Young Adult
Fantasy – Gods and Heroes
Horror
Horror - Angels & Devils
Horror - Comedy
Horror - Fairy Tale/Folklore
Horror - Ghosts & Haunted Houses
Horror - Gothic
Horror - LGBTQ+
Horror - LitRPG
Horror - Lovecraftian/Cthulhu
Horror - Man-Made Horrors
Horror - Monsters
Horror - Mythic
Horror - New Adult
Horror - Noir
Horror - Occult
Horror - People of Color
Horror - Post-Apocalyptic
Horror - Psychic Talents
Horror - Psychological
Horror - Shifters
Horror - Splatterpunk
Horror - Vampires
Horror - Weird Horror
Horror - Werewolves
Horror - Witches
Horror - Young Adult
Horror - Zombies
Nonfiction
Nonfiction - Writing Guides
Paranormal
Paranormal - Angels & Devils
Paranormal - Comedy
Paranormal - Dark
Paranormal - Ghosts & Haunted Houses
Paranormal - LGBTQ+
Paranormal - LitRPG
Paranormal - Magical Beings
Paranormal - Monsters
Paranormal - New Adult
Paranormal - People of Color
Paranormal - Psychic Talents
Paranormal - Reincarnation
Paranormal - Romance
Paranormal - Shifters
Paranormal - Vampires
Paranormal - Young Adult
Paranormal - Zombies
Poetry
Sci Fi
Sci Fi - Alien Invasion
Sci Fi - Alien Races
Sci Fi - Aliens
Sci Fi - Alternate / Parallel Reality
Sci Fi - Alternative History
Sci Fi - Apocalyptic Fiction
Sci Fi - Artificial Intelligence
Sci Fi - Biopunk
Sci Fi - Christian
Sci Fi - Climate Fiction (Cli-Fi)
Sci Fi - Clockpunk
Sci Fi - Clones
Sci Fi - Colonization
Sci Fi - Comedy
Sci Fi - Cyberpunk
Sci Fi - Cyberspace
Sci Fi - Decopunk
Sci Fi - Detective
Sci Fi - Dieselpunk
Sci Fi - Distant Planet
Sci Fi - Dying Earth
Sci Fi - Dystopian & Post-Apocalyptic
Sci Fi - First Contact
Sci Fi - Frontier
Sci Fi - Furry
Sci Fi - Galactic Empire
Sci Fi - Generation Ship
Sci Fi - Genetic Manipulation
Sci Fi - Gothpunk
Sci Fi - Greenpunk
Sci Fi - Hard Sci Fi
Sci Fi - Hollow Earth
Sci Fi - Hopepunk
Sci Fi - Human Evolution
Sci Fi - Immortality
Sci Fi - LGBTQ+
Sci Fi - LitRPG
Sci Fi - Lost Worlds
Sci Fi - Military
Sci Fi - Mind Uploads
Sci Fi - Multiverse
Sci Fi - Mutants
Sci Fi - Nanopunk
Sci Fi - Near Future
Sci Fi - New Adult
Sci Fi - Nowpunk
Sci Fi - People of Color
Sci Fi - Piratepunk
Sci Fi - Pulp
Sci Fi - Realistic
Sci Fi - Robots/Androids
Sci Fi - Romance
Sci Fi - RPG
Sci Fi - Science Fantasy
Sci Fi - Singularity
Sci Fi - Slipstream
Sci Fi - Social
Sci Fi - Soft
Sci Fi - Solarpunk
Sci Fi - Space Exploration
Sci Fi - Space Opera
Sci Fi - Space Western
Sci Fi - Spacepunk
Sci Fi - SpyFi
Sci Fi - Steampunk
Sci Fi - Superheroes & Villains
Sci Fi - Terraforming
Sci Fi - Teslapunk
Sci Fi - Theological
Sci Fi - Time Travel
Sci Fi - Transhuman
Sci Fi - Uplift
Sci Fi - Utopian
Sci Fi - Virtual Reality
Sci Fi - Weird Sci Fi
Sci Fi - Young Adult
Tropes
Abandoned Place
AI Uprising
Alien Artifacts
Alien Eggs
Alien Invasion
Alien Ruins
Aliens Among Us
Aliens as God
Aliens in History
Ancient Astronauts
Ancient Weapon
Antihero
Arthurian Legends
Asteroid Miner
Astral Projection
Bad Robot
Band of Brothers/Sisters
Band of Misfits
Bar Tales
Becoming a Monster
Benevolent Aliens
Beyond the Grave Communication
Big Sword
Black and White Morality
Body Modifications
Bodysnatchers
Book of Spells
Born Hero
Burial Ground/Cemetary
Changing Painting
Chosen One
Clones
Conspiracy
Crazy Clairvoyants
Cross-Species Friendships
Cryosleep
Dark Enemy
Dark Lord
Death by Sex
Demonic Possession
Dragonriders
Dying World
Dystopian Governments
Enemy to Ally
Evil Megacorporation
Evolving Powers
Fallen Hero
Farmer to Hero
Farmer to Royalty
Fated Mates
Fellowship
Fetus of Doom
First Contact
Fish Out of Water
Found Family
FTL
Galactic Civilization
Generation Ships
Good Robots
Haunted House
Here Comes the Cavalry
Humanity is Dangerous
Humanity is Good
Humans Evolved From Aliens
Hunted
I Am Your Father
I See Dead People
Immortality
Inaccessible Magic
Interspecies Adoption
Interspecies Romance
Interstellar Travel
Killer Aliens
Library of Secrets
Lost Civilization
Lucky Novice
Mad Scientist
Magic Furniture
Magic Talisman
Magical Disaster
Marooned
Mirror Shows True Self
Modern Human in Fantasy World
Museum/Store of the Unusual
No Cell Coverage
Old Person in the Woods
Oxygen Leak
Parallel Worlds
Past People/Future Tech
Person in Distress
Portals
Possession
Post-Apocalyptic
Powerful Artifact
Prophesy
Pseudo European Society
Psionic Powers
Quest
Redemption Arc
Reluctant Hero
Reluctant Vampires
Robin Hood Legends
Roguish Thief
Secret Heir
Secret Royalty
Secret Society
Sentient AI
Sentient Spaceships
Sex Magic
Singularity
Space Battles
Space Dentistry
Space Detectives
Space is Empty
Space is Full
Space Medicine
Space Pilot
Space Pirates
Space Psychology
Space Smugglers
Superpowers
Sword of Destiny
Time Loop
Time Travel
Training
Ultimate Evil
Undiscovered Planet
Uploaded Consciousness
Vengeful Spirit
Villain to Hero
Waiting/Sleeping Evil
Wise Mentor
Tags
author - american
author - arabian
author - australian
author - belgian
author - british
author - canadian
author - dutch
author - european
author - french
author - italian
author - new zealander
author - saudi arabian
format - anthology
format - audiobook
format - book
format - box set
format - collection
format - free
format - hardcover
format - illustrated novel
format - kindle
format - kindle unlimited
format - large print
format - netgalley
format - novel
format - novel >100K
format - novel <100K
format - novel 40-100K
format - novella 15k-40K
format - novellette <15k
format - omnibus edition
format - paperback
format - payhip
format - planner
format - prequel
format - self published
format - sequel
format - series
format - shared universe
format - short stories
format - short story <15K
identity - aromantic
identity - asexual
identity - bisexual
identity - demisexual
identity - gay
identity - gender fluid
identity - intersex
identity - lesbian
identity - non-binary
identity - pansexual
identity - polyamorous
identity - transgender
potential trigger
potential trigger - abduction-captivity
potential trigger - addiction
potential trigger - avalanche
potential trigger - blood
potential trigger - death
potential trigger - gore
potential trigger - graphic torture
potential trigger - murder
potential trigger - rape
potential trigger - sexual abuse
potential trigger - stalking
potential trigger - suicidal ideation
potential trigger - suicide
potential trigger - torture
potential trigger - traumatic past
potential trigger - violence
what - concept - amnesia
what - concept - curse
what - condition - blindness
what - condition - disability
what - condition - mental illness
what - condition - ptsd
what - element - ferocious poodle
what - holiday - general
what - topic - cartel
what - topic - chinese medicine
what - topic - chinese mythology
what - topic - climate change
what - topic - compassion
what - topic - crime
what - topic - desert survival
what - topic - disaster
what - topic - flying
what - topic - genetic engineering
what - topic - harem
what - topic - haunting
what - topic - japanese mythology
what - topic - learning disabilities
what - topic - legend
what - topic - magic
what - topic - multicultural
what - topic - music
what - topic - natural disaster
what - topic - non-violence
what - topic - politics
what - topic - ransom
what - topic - reincarnation
what - topic - religion
what - topic - revenge
what - topic - science experiment
what - topic - secret
what - topic - secret organization
what - topic - superstition
what - topic - taboo
what - topic - technology
what - topic - terrorism
when - period - 16th century
when - period - 17th century
when - period - 18th century
when - period - 1920s
when - period - 1930s
when - period - 1950s
when - period - 1960s
when - period - 1970s
when - period - 1980s
when - period - 1990s
when - period - 19th century
when - period - 20th century
when - period - ancient greece
when - period - ancient rome
when - period - edwardian
when - period - georgian
when - period - great war
when - period - middle ages
when - period - near future
when - period - prehistoric
when - period - prohibition
when - period - victorian
where - fictional - moon colony
where - general - alternate universe
where - general - carnival
where - general - castle
where - general - cave
where - general - cruise ship
where - general - forest
where - general - military
where - general - mountains
where - general - private school
where - general - rural
where - general - small town
where - general - swamp
where - general - uncharted island
where - general - underground
where - general - underwater
where - Mars
where - non-Earth planet
where - space - international space station
where - space - space station
where - space station
where - spaceship
who - description - alpha male
who - description - alphas and omegas
who - description - tattoos
who - magical humans
who - occupation - apothecary
who - occupation - archaeologist
who - occupation - artist
who - occupation - assassin
who - occupation - astronaut
who - occupation - astronomer
who - occupation - author
who - occupation - baker
who - occupation - barista
who - occupation - bodyguard
who - occupation - botanist
who - occupation - bounty hunter
who - occupation - castle laird
who - occupation - computer programmer
who - occupation - contractor
who - occupation - coroner
who - occupation - cowboys
who - occupation - detective
who - occupation - doctor
who - occupation - engineer
who - occupation - ex-convict
who - occupation - federal agent
who - occupation - guard
who - occupation - hacker
who - occupation - healer
who - occupation - herbalist
who - occupation - historian
who - occupation - horsemaster
who - occupation - innkeeper
who - occupation - inventor
who - occupation - journalist
who - occupation - king
who - occupation - knight
who - occupation - law enforcement
who - occupation - librarian
who - occupation - lord
who - occupation - mage
who - occupation - marine
who - occupation - mechanic
who - occupation - medical
who - occupation - mercenary
who - occupation - military
who - occupation - missionary
who - occupation - motorcycle rider
who - occupation - musician
who - occupation - nurse
who - occupation - pilot
who - occupation - pirate
who - occupation - police
who - occupation - politician
who - occupation - priest
who - occupation - prince
who - occupation - prisoner
who - occupation - professor
who - occupation - psychic
who - occupation - royalty
who - occupation - sailor
who - occupation - scientist
who - occupation - security
who - occupation - serial killer
who - occupation - servant
who - occupation - sex worker
who - occupation - sheriff
who - occupation - soldier
who - occupation - space marines
who - occupation - spaceship captain
who - occupation - spy
who - occupation - starship captain
who - occupation - student
who - occupation - superhero
who - occupation - tattoo artist
who - occupation - teacher
who - occupation - thief
who - occupation - tracker
who - occupation - undercover agent
who - occupation - warrior
who - occupation - writer
who - religion - catholic
who - religion - jewish
who - religion - muslim / islamic
who - religion - pagan
who - religion - shinto
who - sea dragon shifter
who - shifter
who - type - alien
who - type - altered human
who - type - angels
who - type - badass heroine
who - type - bear shifters
who - type - bigfoot
who - type - centaur
who - type - cyborg
who - type - demons
who - type - dragon shifters
who - type - dragons
who - type - elves
who - type - fae
who - type - fox
who - type - ghosts
who - type - god
who - type - griffins
who - type - incubus
who - type - kitsune
who - type - merman
who - type - nekomata
who - type - nephilim
who - type - panther shifters
who - type - reindeer shifters
who - type - robot / cyborg
who - type - sea god
who - type - selkie
who - type - spiders
who - type - spirit
who - type - succubus
who - type - unicorns
who - type - vampires
who - type - vegan
who - type - werecats
who - type - werewolves
who - type - witch
who - type - wizard
who - type - wolf
who - type - yokai
who - type - zombies
who - world defender
Word Count:
36,000
Summary: It is Ancient Greece, when heroes were forever 'accidentally' killing their own fathers and marrying their own mothers. So what's a young prince supposed to do when he falls in love with the wrong woman? Dare he trust his heart or will the Fates interfere? King Oeneus of Calydon has just been given the secret of wine by the god Dionysus. Unable to hold his liquor, vomit-bespattered Oeneus drunkenly forgets to honor the goddess Artemis at the harvest festival. Oh dear, bad mistake. These gods are larger than life, and bigger in emotions too. In revenge for this insult, the angry, man-hating Artemis sends a gigantic and crazed wild boar to ravage the land. With its burning breath and tusks longer than a brave man's spear, nothing can stop this monstrous beast. What can the befuddled King Oeneus do to save his kingdom? Send out a message to the greatest heroes of the age, that's what. Soon, a party of mighty mythical heroes, led by Oeneus's son, Prince Meleager, is on the trail of the fearsome monster - but one of these heroes is a heroine! Atalanta the Indomitable is a huntress to match Artemis herself, and quickly wins the heart of Meleager. Will one of the men make the kill, or will they be humiliated when the prize goes to a woman? Will Prince Meleager woo and win Atalanta, or will the cruel gods intervene as usual? Who will die and who will survive in this tale of great loves and even greater lusts in the ancient world? A rip-roaring tale of jealousy, foul play, a family at war with itself, and a battle of the sexes - all in Weichsel's unique, no-holds-barred, ribald style.
The Calydonian Boar Hunt
SALE
June 16, 2022
Word Count:
26000
Summary: Jealous angels with no genitals discover the passion and ecstasy that humans experience through sex. In revenge, the frustrated but impotent celestial beings banish the men to the wilderness. Will the women save the human race, or will they become the mothers of great evil?
Not Far from Eden
SALE
December 5, 2021
Word Count:
36000
Summary: INK (NOUN) Five definitions to inspire writers around the world and an unlimited number of possible stories to tell: 1) A colored fluid used for writing 2) The action of signing a deal 3) A black liquid ejected by squid 4) Publicity in the written media 5) A slang word for tattoos Ink features 300-word speculative flash fiction stories from across the rainbow spectrum, from the minds of the writers of Queer Sci Fi.
Ink
August 10, 2021
Word Count:
111,000
Summary:
New York: two years after the Third World War. Humanity is rebuilding its cities brick by brick; the damage done to the people, however, is a lot harder to repair.
Dan Hardacre is one of those people. An aspiring stage actor and experienced draft-dodger, Dan struggles to find his place within the Utopic rebuild of New York City. When he's not caught up with the duties of work, Dan lives a quiet life in mourning for his mother, Dyani, who went missing when he was a teenager.
One night, Dan experiences a vivid, terrifying nightmare that puts him right on the front lines of the war for which he dodged the draft; it ends with him facing Death itself in the form of a metallic, faceless humanoid creature that calls itself the Valkyrie. To investigate the reason behind his haunting experience, Dan seeks out a meeting with his estranged father, who reveals the startling truth about Dan's dream: it wasn't a dream.
With this newfound knowledge and the powers it brings, Dan makes it his mission to return to the scene of his nightmare. However, he soon comes to know that confronting the Valkyrie not only endangers him but the war-withstanding world he leaves behind.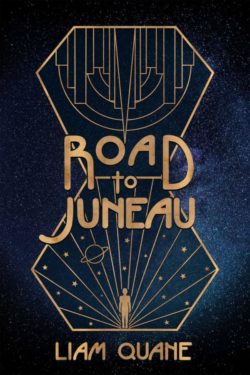 ROAD TO JUNEAU
May 18, 2021
Word Count:
120552
Summary: Like a spout pushing its way through soil extending deep mighty roots as it grows firm and tall, Michael like those around him has become renewed in the sun. The Wheel of Creation continues to turn through tragedy and triumph with secrets and mysteries revealed, truth discarding deceit to rot away into dust. Terror still lurks in shadow, hinting at battles yet to come and while the union of souls may reign down catastrophe upon all involved, there is a newly shared optimism that this town, rebirthed and revived again after decades can meet the oncoming storm together. Bonded in battle, humbled in heart new friendships have replaced old animosities as all the residents are finding their place in creation.Despite the odds, the couple continues their path toward blending, but if the sun sets on their hopes or the union is not supported by the Mother, disaster could befall not just Michael and Kurra but the entire Grove.Book four of The Place Of Things is Blood. The blood spilled and shared through trial and combat, forged in a family or spilled through injury, death, or pain and joy. Will the Great Mother approve of a blending of souls, or will the remains and splatter of not just Michael, but all those he holds dear be splashed in chunks upon the wedding alter.As this story concludes in the middle it continues on like the cycle of the seasons. Never ceasing always evolving. Until next time, Love from the Sacred Grove.
The Place Of Things Book Four: Blood
May 5, 2021
Word Count:
52200
Summary: Staging a musical in Purgatory can be absolute hell. Lonnie Coleridge last saw the sun in 1968. Since then, he's been consigned to Limbo, still wearing the same tie-dyed T-shirt and bell-bottomed jeans he had on when he left his life behind. He and others like him have one chance each year at redemption: produce a show for the Greek pantheon. Whoever pleases this very specific—and temperamental—fan group could earn the right to move on. But after a literal act of god (*cough* Hermes *cough*) destroys their sets, lights, and costumes, the company needs emergency help to rebuild. Without it, all of them could poof out of existence forever. Out-of-work theater technician TD Baylor has precisely three things on his cosmic wish list: a job, a place to stay, and a boyfriend who isn't a total tool. He thinks he's got the first two nailed when he gets a line on a two-week gig that includes room and board. So what if the job tip came from a guy who was leaning way too hard into the LOTR cosplay at a sketchy Halloween pop-up? At this point, TD doesn't have anything more to lose, so he figures…what the hell. He didn't realize hell was the operative word. When Lonnie greets him at the theater door, though...whoa. TD fantasizes that item number three could be within his reach. But then Lonnie gives him the bad news: This is Purgatory Playhouse, aka Theater of the Darned. In two weeks—if they're lucky and can successfully mount a musical version of A Midsummer Night's Dream—the company will return to Limbo after the curtain falls. If they're not lucky? Remember that part about hell? Purgatory Playhouse is part of the multi-author Magic Emporium Series. Each book stands alone, but each one features an appearance by Marden's Magic Emporium, a shop that can appear anywhere, but only once and only when someone's in dire need. This book contains a theater techie who's one couch surf away from homeless, a production assistant who's sort of, um, not alive, Greek gods behaving very badly indeed, and a guaranteed HEA.
Purgatory Playhouse
March 25, 2021
Word Count:
216321
Summary: Root by Daniel Fisher, the third book in the Place of Things series is the continuing story of Michael and his new, rather unique fiancée. From the Winter's Solstice to the Vernal Equinox we find our lovers and their friends explore new and creative ways to adapt to life-altering events. Having relocated and now a resident in the sanctuary town of Sacred Grove, Michael is finding his place among the mythical, mystical, and mostly immortal residents who've hidden away from the outside world. Not only is he coming out of his own isolation, but they are also finding he is dragging them out of self-imposed exile as well. Sometimes against their instincts. As his and Kurra's love deepens, new mysteries are added to the mysteries and his and their worlds will never be the same.As the union between two souls from two drastically different worlds draws closer, new mysteries, challenges, and threats crop up for Michael, the mortal, and all the immortals that get caught in his wake. Enchantments and wards may not be enough to hold back the onslaught of supernatural forces if the wedding gets bumpy. Many may yet perish if things go awry. May the Goddess help them all.Book four, the conclusion to this tale coming soon.
The Place Of Things Book Three: Root
January 29, 2021
Word Count: Information not available
Summary: High schooler Crispin Haugen already has so many identities to sort through—Asian, Scandinavian, not to mention gay. Then a messenger from another world arrives to tell him he also carries the blood of dragonsin his veins. Transported to the Realm of Fire, where dragons and humans live in harmony, Crispin falls for Davix, a brooding, nerdy scholar. But dark mysteries threaten the peace of Crispin's new world. Without warning, dragons from the Realm of Air unleash a bloody war. With everything he cares about on the line, Crispin must find the courage to fight...for justice and for love. The writing of this book was supported by the Toronto Arts Council with funding from the City of Toronto.
The Dubious Gift of Dragon Blood
December 15, 2020
Word Count:
88743
Summary: Stone Is the second book in the place of things series. It picks up where the first book left off. Michael Anderson is now in a strange new world of mystery and Myth, as well with a strange new bed mate is beginning to find his way. Bone follows his journey as he finds a life outside of the mundane world, and embraces a world he could never have though possible.
The Place Of Things, Book Two: Stone
October 20, 2020
Word Count:
125889
Summary: Alex Philothea, the newly appointed director of the Keepers of the Holy and Noble Maat, is fighting to save the agency her ancestors have led for over two millennia. Operating in deep cover, KHNM shields the mortal realm against the lethal chaos of the Immortals. As Alex battles the Gods over the agency's existence, she is in a race against time to contain dangerous magical artifacts. If the Gods succeed in shuttering the agency and these ancient objects fall into unworthy hands, humanity will pay a deadly price. Deep in the Netherworld, adventurer Jorge Trinculo unearths a primordial book of magic. It exposes one of KHNM's darkest secrets. For years, the agency has been erasing the memories of his encounters with the Immortals. As his old life floods back, he realizes all that he has lost. In Jorge's pursuit of revenge, his future becomes entwined with that of a power-hungry magician. A magician who has waited patiently, for centuries, to possess the forbidden book and wield its lethal magic against the mortal realm.
Gift of the Sphinx
October 15, 2020
Word Count:
103061
Summary: SISTER. ASSASSIN. VESSEL. Echo Rodrigal isn't just a survivor; she's a success. But in a land where the law is there are no laws, the terms of success rest on a knife's edge, and Echo's luck is about to change. The Vindicata are one of the top vengeance crews in the Ten Realms of Interra. Their oaths to only commit crimes of justice have earned them the respect of their peers. But the Vindicata are more than a crew, they're a family. And ever since they adopted Echo, she's cared about one thing: making her family proud. For years, that's meant becoming the continent's most feared assassin. But each kill wreaks havoc on her soul, no matter how justified. Echo's unraveling fast, complicated by the mysterious rift growing between her and her beloved sister. Miyala's keeping dangerous secrets, and Echo cannot find the key to unlock her sister's trust. When the Warlord orders the Vindicata to transport foreign dissidents to a new prison, they must put their personal issues aside to face an impossible choice: die for defying orders, or die for breaking their oaths to uphold justice. Between meddling gods returning to the continent, mercenaries around every corner, and an ancient prophecy that foretells the end of all worlds, the pressure on Echo is mounting fast. Can she make enough right moves to save her family? The fate of many worlds rests in Echo's next choice.
Vessel of Starfire
September 22, 2020
Word Count:
36000
Summary: IN-NO-VA-TION (Noun) 1) A new idea, method, or device. 2) The introduction of something new. 3) The application of better solutions to meet unarticulated needs. Three definitions to inspire writers around the world and an unlimited number of possible stories to tell. Here are 120 of our favorites. Innovation features 300-word speculative flash fiction stories from across the rainbow spectrum, from the minds of the writers of Queer Sci Fi.
Innovation
SALE
August 8, 2020
Word Count:
157790
Summary: Michael Brian Anderson is a cynic, a mess and an agnostic, who in spirit is truly a wayward soul lost in suffering until this person finds their life turned upside down in an epic journey through Myth, Folklore and a world of the strange, the wyrd, and the gifts from creation.Transforming like a chrysalis from a broken body into a full realized and rather imposing figure.This tale I spin is an epic invocation that transcends billions of years through space/time and evolution to cast what one can blossom into when unconstrained by limitations of the mind, and a full realization of the spirit, that a broken body and heart can heal and effect the very outcome of the Great Web of Creation herself.
The Place Of Things, Book One: Bone
August 7, 2020
Word Count:
89000
Summary: An uneasy truce between the four races has lasted for twenty years. Until now. The Dusters, a race of cat people from the north, have invaded and now former soldier Mika must make a grim choice: take up the sword again or watch everything he loves burn. With his old friend from the military, Gair, and a mysterious, half-breed Duster, Mika makes his way from his Northern border home to the southern capital, across the frozen wastes of the Duster homelands, and deep underground where the legendary Gallochs dwell. He is desperate to unravel the mystery of the invasion and how it's connected to his origin. But hunted by his own kind and unable to trust his companions, he discovers that to save his family, he may have to defeat not only the Duster army but the very Gods themselves. Penned by award-winning author, Adam Stemple, Duster is an epic, page-turning fantasy for adult readers who like their tales grim and dark but with just enough light at the end of the tunnel to keep them wanting more. Fans of Martin's Game of Thrones, Abercrombie's The First Law Trilogy, and Estes' Fatemarked will all find something to enjoy within. "I can, without reservation, recommend everything Adam Stemple has written, and Duster is no exception." — Steven Brust, best-selling author of The Baron of Magister Valley "No one writes bastard-son-of-a-bitch characters as brilliantly as Adam Stemple." — Naomi Kritzer, Hugo-Award-Winning Author of Catfishing on Catnet Praise for Adam's first novel, Singer of Souls "One of the best first novels I have ever read." — SFWA Grand Master, Ann McCaffrey *STARRED REVIEW* "A dour, nihilistic, absolutely marvelous grunge fantasy!" — Ray Olson, Booklist "Fans of Charles de Lint and Clive Barker will find much to like!" — Publishers Weekly
Duster
July 11, 2020
Word Count:
75000
Summary: Uncovering and divulging an outlandish conspiracy will put a hard bump into any journalist's career, and Armin can only blame himself when he's dispatched from Frankfurt's skyscrapers into the depths of rural France on the unglamorous job of writing about a cobbing workshop. Natural building is messy, dirty and sweaty work, but it has its consolations. For example, Van, the greying but undeniably hot master cobber teaching the workshop. Sure, the man is a hopeless tree-hugger, with embarrassing notions about ancient folklore and religions, but he's still worth a week-long fling, right? When Van is revealed in all his majesty and power as a long forgotten forest god, however, the week-long fling might well become entangled with eternity, on the edge between life, death, madness, and immortality.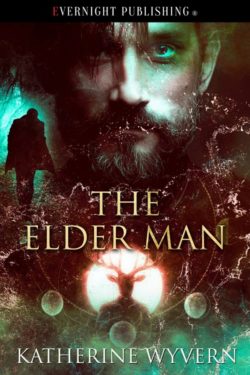 The Elder Man
April 9, 2020
Word Count:
70000
Summary: With a serial killer on the loose, the baffling mystery of Aiden's past, and their tenuous budding romance, Aiden and Fouchard tread through a world of magic and myth on padded shoes, terrified to stir up something neither can control or defeat. Aiden Mercer's life now centers around lounging on the sunny beaches of his adopted country with a beer in one hand and a coffee in the other while admiring the local male population. After a rough life as a respected detective in DC, playing it cool shouldn't be too hard, right? With the magical community on his case and dead bodies piling up around town, the responsibility of finding their killer seems fated to fall on him and deny him of his easy living. Then there is Naël. Cantankerous merman Naël Fouchard's life is focused on bringing up and protecting his little sister. When DNA found at the scene of the murders mark him as the prime suspect, Naël seeks out the help of Aiden, whose reputation as a detective grossly belies his lazy lifestyle and apparent lack of ambition. The chemistry between the strong, stoic Naël and the easygoing Aiden is undeniable, no matter how many walls Aiden builds. If this unlikely pair can't come to terms with their feelings for each other long enough to catch the killer, their emotional turmoil might yet allow the murderer to kill them instead.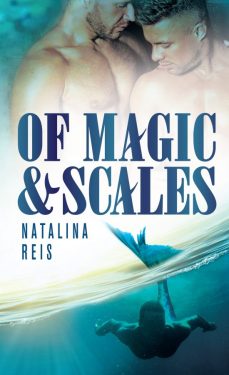 Of Magic & Scales
February 29, 2020
Word Count:
104000
Summary:
Kuro's true form makes him an outcast — and a deadly weapon.
Left for dead by his own mother, Kuro survived and grew up only by hiding the color of his fur. Society has been trained to fear — and kill on sight — foxes like him. When Ren stumbles into him trying to destroy the demons plaguing his kingdom, Kuro fears the end. Instead, the human boy proves himself a loyal friend. But when Kuro's secret slips out, the Shogun sees only the weapon he needs to vanquish his enemies, including Ren. Now Kuro's chance at survival comes at the price of his only friend's life.
The Sun Prince
January 1, 2020
Word Count:
141270
Summary: Everything Tristan, Ushna, and Brian have fought for comes down to the moment they face Inanna and Marduk. Before then, Ushna must embrace his destiny and be transformed by Tiamat. But he returns with a fractured mind and will need the help of the new firebird or he'll be lost to the insanity of a primordial God. If he's lost, so is the balance Brian and Tristan sorely need. Tristan has vowed to care for his ex-Flame, Theo Sullivan, who is doomed to forget more and more with each use of his new ability. When not dealing with his stubborn ex, Tristan must free the warriors stolen by the government and devise a trap for Inanna. And that's only the start of the challenges, and everything that can still go wrong. Note: Releasing Chaos is the final book in the Sumeria's Sons series and features a poly (M/M/M) relationship. This book was previously released by another publisher and has been re-edited.
Releasing Chaos
December 9, 2019
Word Count:
103456
Summary: In the wake of birth and betrayal, Ushna takes the God Ashur to Tristan in a last desperate bid to save Tristan's life—and is helpless to do anything but watch as Ashur instead buries him in a grave. Though he has no desire to go on living, having now lost Brian and Tristan, Ushna has no choice. Not only do their children need him, the mysterious Simurgh has come out of hiding and forces him to continue on—for there is much to do and little time to do it, especially with treachery and danger closing in on them from every side. Note: Dragon's Eye is the 5th book in the Sumeria's Sons series and features a poly (M/M/M) relationship. This book was previously released by another publisher and has been re-edited.
Dragon's Eye
November 18, 2019
Word Count:
62836
Summary: For Tristan and Ushna, nothing comes easy. With each passing day the challenges grow and the dangers multiply. The safe home they are building for their family and tribe is threatened from all sides, and the peace they seek is being torn apart by enemies and internal strife. Tristan dares not reveal his condition to any but those closest to him, all the while he's plagued by dreams he cannot remember upon waking... Over it all hangs the knowledge that his time with Ushna is running out. Ushna already has a Flame awaiting rebirth, and though Tristan would die to protect that bond, he constantly struggles against his beast who demands they bind Ushna to their side. Dreams of the Forgotten is the 3rd book in the Sumeria's Sons series and features a poly (M/M/M) relationship and includes male pregnancy (mpreg).
Dreams of the Forgotten
October 11, 2019