Horror stories that feature terrible things from the hands of mankind. Return to general Horror
Note: these books are currently sorted by release date, with newest first.
Word Count:

38000
Summary: RISE (noun / verb) Eight definitions to inspire writers around the world, and an unlimited number of possible stories to tell: 1) An upward slope or movement 2) A beginning or origin 3) An increase in amount or number 4) An angry reaction 5) To take up arms 6) To return from death 7) To become heartened or elated 8) To exert oneself to meet a challenge Rise features 300-word speculative flash fiction stories from across the rainbow spectrum, from the minds of the writers of Queer Sci Fi.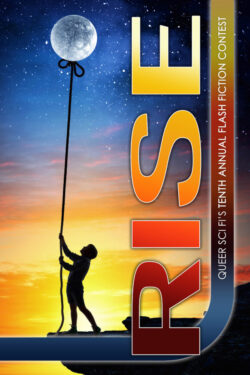 Rise
Word Count:

32,000
Summary: Late at night, they say you can hear the children screaming. All the kids are afraid of someone in the neighborhood. They call him the Boo Man.  Six-year-old Mateo is pushed into the Boo Man's yard and discovers it may be a secret graveyard. Although he fears for his life, Mateo is determined to prove something is buried in the Boo Man's back yard…without getting caught. It's rumored the Boo Man captures little kids and tortures them in his basement. Mateo doesn't want to be next.
The Boo Man
Word Count:

50,000
Summary: J. Manfred Weichsel's versatility, unique style, and refusal to be bound by genre conventions have made him a force to be reckoned with in the world of speculative fiction. Now, Weichsel invites you to strip down and expose yourself to his raw and unfiltered imagination with Warrior Soul & Other Stories. Weichsel's stories peel away the veneer of societal norms and delve deep into the human psyche, exposing the rawest and most vulnerable parts of our existence. Through his boundary-shattering tales of science fiction, adventure, horror, and humor, Weichsel fearlessly explores the fringes of what is possible in fiction, revealing the naked truth of our humanity. From the mind-bending science fiction of "Warrior Soul", to the fantastical realm of "The Rainbow-Colored Rock Hopper", from the light comedy of "Queen of the House", to the darkest depths of horror of "Complicit in Their Bondage", these twelve tales will leave you feeling exposed and vulnerable in the best possible way. The bold and daring themes that run throughout Weichsel's work strip away all pretense and artifice to reveal the unvarnished truth of the human experience. So if you're ready to shed your inhibitions and explore the depths of what's possible in fiction, then get your copy of Warrior Soul & Other Stories now. It's time to embrace your innermost desires and take the plunge into the raw, unbridled world of J. Manfred Weichsel.
Warrior Soul & Other Stories
Word Count:

33000
Summary: Clarity (noun) Four definitions to inspire writers around the world and an unlimited number of possible stories to tell: 1) Coherent and intelligible 2) Transparent or pure 3) Attaining certainty about something 4) Easy to see or hear Clarity features 300-word speculative flash fiction stories from across the rainbow spectrum, from the minds of the writers of Queer Sci Fi.
Clarity
Word Count:

65000
Summary: A young man sold into servitude has his loyalties tested in ways he never imagined. Raised in an orphanage in Dickens, Daniel doesn't know who his parents were, where he comes from, or even his last name. Like all orphans, on his 16th birthday, he's sold to the highest bidder. Not knowing where he's going, who's bought him, or what they even want with him, Daniel embarks on an adventure he never thought he'd take. He finds love, a family, and a secure future - yet in a split second, makes a decision he ends up regretting the rest of his life. Brothers begins fifteen years before the Red Dog Conspiracy series. Warning: Language, smoking, use of alcohol and drugs, attempted suicide by hanging, M/M underage sexuality with consent issues, forced servitude, blood, gun violence, a man being beaten by a horsewhip, murder, discussion of child prostitution, underage M/F sexuality with age gap (female older).
Brothers
Word Count:

62,900
Summary: A werewolf and seven vampires are all that stand between the world and complete annihilation. When Kai Richter and Ori Bier met, sparks flew. Then a train blew up. Tracking an organism deadly to not only humans, but vampires and werewolves alike, brings Kai and Ori into the Vampire Guard. Decades later, they, along with Operative Team Jack Rabbit, come face to face with the horrors that same virus produces. Dead bodies are coming back to life, and rational people are becoming violent and brutal killers. A massacre is taking place nearly a mile under the Atlantic Ocean. Two teams of The Vampire Guard are in the thick of it, fighting to survive.
Endosymbiont
SALE
Word Count: Information not available
Summary: Four chilling tales of terror! Attack Cat is one mean animal on a killing spree, so Maverick takes things into his own hands. Can he end Attack Cat's reign of terror? Darlene is a girl who hears voices. Some are imagined but others are real. Is she insane or possessed by the devil? It might be both. Marissa is the Voodoodler, a cute little girl who loves to doodle. But don't cross her, as her classmates and teacher will soon find out. They Come is a modern day nod to Hitchcock's The Birds. It starts with a bang at the window near Madison's hummingbird feeder, and ends in a flurry of feathers and fear.
The Four Corners of Horror
Word Count: Information not available
Summary: Nurse Stitch has her mouth sewn shut and her memory erased. John Doe has undergone 'nightmare surgery', his memory also erased, replaced by crippling trauma and delusions. Mahmoud Farouz is a captured insurgent from Iraq who is going to be used by a special Black Op organization to make America feel fear again. When these three prisoners of a secret underground torture facility band together to escape, they cannot realize that not only has their torture been orchestrated, but so too will be their path to freedom.
Fear
Word Count:

81000
Summary: As a private eye closes in on her city's secrets, there are those who will go to any lengths to stop her. After the horrific events of our last chapter, Jacqui's in a medical predicament. If she wants to stay free from the Spadros crime syndicate, she has to find the cure for her condition - and time's running out. But just when Jacqui thinks she's found what she's after, she finds herself instead in a much bigger - and deadlier - situation. She's getting closer to discovering what mechanisms really lie beneath the city. And the Red Dog Gang isn't the only one who wants her stopped. Warning: on-screen death, captivity, child murder, terror, blood, bad language, smoking.
The Three of Spades
Word Count:

36000
Summary: INK (NOUN) Five definitions to inspire writers around the world and an unlimited number of possible stories to tell: 1) A colored fluid used for writing 2) The action of signing a deal 3) A black liquid ejected by squid 4) Publicity in the written media 5) A slang word for tattoos Ink features 300-word speculative flash fiction stories from across the rainbow spectrum, from the minds of the writers of Queer Sci Fi.
Ink
Word Count:

41000
Summary: When the Action Girls, a trio of wannabe starlets from Hollywood, land a jungle adventure show, they think it's their dream come true. But instead, they're trafficked to the Congo for a sinister purpose. In the heart of Africa, a cult of mad scientists harbors a mad ambition: to create a new species of human-ape hybrid, mating human women with chimpanzees. But their experiments are failures, so they need to bring a steady supply of women to their jungle compound to keep their twisted fantasy alive. Will the Action Girls escape their bizarre and terrifying ordeal? Or will they fulfill the cult's warped vision of humanity's future to become broodmares birthing inhuman monsters? Find out in Jungle Jitters, a story not for the faint-hearted, the easily offended, or anyone who thinks human-ape hybrids are a good idea.
Jungle Jitters
Word Count:

111,000
Summary:
New York: two years after the Third World War. Humanity is rebuilding its cities brick by brick; the damage done to the people, however, is a lot harder to repair.
Dan Hardacre is one of those people. An aspiring stage actor and experienced draft-dodger, Dan struggles to find his place within the Utopic rebuild of New York City. When he's not caught up with the duties of work, Dan lives a quiet life in mourning for his mother, Dyani, who went missing when he was a teenager.
One night, Dan experiences a vivid, terrifying nightmare that puts him right on the front lines of the war for which he dodged the draft; it ends with him facing Death itself in the form of a metallic, faceless humanoid creature that calls itself the Valkyrie. To investigate the reason behind his haunting experience, Dan seeks out a meeting with his estranged father, who reveals the startling truth about Dan's dream: it wasn't a dream.
With this newfound knowledge and the powers it brings, Dan makes it his mission to return to the scene of his nightmare. However, he soon comes to know that confronting the Valkyrie not only endangers him but the war-withstanding world he leaves behind.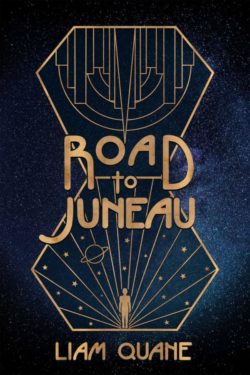 ROAD TO JUNEAU
Word Count: Information not available
Summary: Dear Diary,I am a star. I've finally found the yellow brick road to fame. I could teach anyone. As long as they are willing to die for it. A bomb goes off in Buffalo, N.Y. That same day FBI agent, Daryll Peltier, receives the first of many correspondences from a serial killer calling themselves, Sam-I-Am. The gruesome torture and murders of the killer's victims are filmed and broadcast on live television. Creating a puzzling masterpiece of blood and torture which the FBI can't unravel. Daryll and her partner, Frank Zepano, began a hunt for the killer across the continental United States and into the Caribbean. The hunt involves cryptic messages, a strange and powerful cult, an unstoppable nano virus, the International Space Station, a trailer park psychic, a tabloid newspaper journalist, a computer hacker, the Oscars…and a body count of one victim per state.
Cut
Word Count:

95000
Summary: "Reality took a greasy slide off-kilter. He had to be mistaken. Please, please God let him be mistaken…" Miles Baumgartner lost his boyfriend. His house. His job. Worst of all, he lost his nephew when Ian—his almost-son—died, crushed to death in a car accident nine months ago. So how is there a recent photo of Ian on Facebook? A series of lies and half-truths leads Miles far north to a long-abandoned orphanage. Secrets slink within St. Hamelin's shadowed halls, and when Miles starts piecing the truth together, the horrors that walk within its rooms tighten their grip. They say that time heals all wounds, but time is running out for Miles. How can he start his life over now, knowing what really happened to Ian and the children of that unholy place? To have any chance, he must escape before dark forces curse him to walk eternally with the evils inhabiting St. Hamelin's.
PLANK CHILDREN
Word Count: Information not available
Summary: Backwoods brothers, Otis and Clyde Clovis, mourn the loss of their mama by eating her. With nothing to go home to, they hit the open road. The Pigg Brother's rampage of murder, necrophilia and cannibalism begins! They soon discover the delicious taste of pig and human meat combined. Which then gives them the idea to sell burgers out of a truck. Since supplies eventually run out, they have to keep killing. Luckily, they run across a serial killer with a farm on prime real estate, so they kill him and have themselves a base of operations. The bodies pile up and people love the new 'Pigg Bros' Burgers! Hopefully they can stay in business, but the brothers aren't too smart, and start making dumb mistakes. Will the Clovis brothers stay in business, or does every good pig eventually get slaughtered?
The Pigg Brothers
Word Count:

102,000
Summary: Can you hear it? Whispering in the dark. Secrets only the dark knows. Joseph Moore, choir director for the First Baptist Church of Lenora, Nebraska, has secrets of his own. Terrible, lonely secrets. One that involves natural human desire. One that calls forth powers he cannot begin to understand. Both with the potential to destroy him and those he loves. Now the world is changing. The darkness, the shadows, the ghosts, are closing in—and Joseph and his lover, Kevin, are being stalked by a merciless demon, hell-bent on possession. Can you hear it now? There in the dark. It's whispering your name.
Hallelujah
Word Count: Information not available
Summary: "It is so packed with action that there was no place where I could say, 'Ok time for bed now. I'll finish it tomorrow.' A must read." ~Amazon Reviewer Fale doesn't know why she has visions of the queen's past life. All she knows is that her magic becomes dangerously faulty every time she sees into the past. Through the visions, the mystery of Effailya's banishment and life of slavery is solved; the reasons of her heated parting with Gryndoll are revealed, as well as who was the queen's secret lover. And how that could possibly relate the Source Wizard to the Queen of Mages, herself. The Source Wizard Gasten sends out his best efforts, but the new queen stays one step ahead of him. He may have found a way to send his spell to her. And if not, he's found the old wizard's journals, which are sure to give her weaknesses. The Final Rescue is a face-paced adventure as the wizards and mages race toward their mutual destruction. A strong female lead not only survives her dystopian society… she solves the mystery of a hidden war, only to cause a new one, then battles both sides to rule it herself. It's a conclusion for fans who fell in love with The Hunger Games, Divergent, and The Reader series. If you're hooked on genre-blending, suspenseful, fantasy romance novels, with adventure, you'll love The Final Rescue!
The Final Rescue
Word Count:

24,074
Summary: While Sacrum Umbra showed us the darkness of our own shadow, and In Ventre Tuo the guts of our inner monster, The Lesser Apocrypha is still another beast altogether. Meant to gather together the stranger stories, it contains some of the more surreal and ephemeral stories, the ones that just are without much rhyme or reason. Stories like an odd moment in the park, the strange child who won't stop haunting you, an alien invasion that gets very personal, an AI born of a lolcat, monsters in the woods, and a spell gone terribly wrong.
The Lesser Apocrypha
Word Count:

130,000
Summary: Under the dirty streets of Ismae's greatest port city, an old nightmare waits for Sylandair and Aliara, one that is stealing Dockhaven's children, one only they can end. When the pair escaped their owner and abuser years ago, they left him behind in a ball of blue flame, but as more children disappear near the city's desalinization plant, their suspicions turn to the predator they believed dead. Accompanied by their less-than-reliable puka scout Schmalch, they delve into the forgotten depths of the patchwork city. Their search will lead to a twisting world of corruption and experimentation, uncover horrors greater than any they imagined, and summon memories they never wanted to exhume. A dark science fantasy action-adventure horror, Things They Buried is the first full-length novel of Ismae, a world where science sometimes appears as magic and history as myth, where monsters make themselves and heroes are wholly unintentional. This novel contains adult themes and violence.
Named to Kirkus Reviews' Best Books of 2019
Imadjinn Awards Best Fantasy Novel, Imaginarium Con 2020
Independent Book Publishers Awards (IPPY) Gold Medalist (Fantasy)
Things They Buried
Word Count: Information not available
Summary: Every patient zero has a doctor. Edward Taylor just killed a man. It wasn't the first time but it could be the last. For the last twenty years, he's been careful, hiding his true self behind a mask of humanity. But now someone out there knows what Edward is, and he has no idea what they're planning to do with that knowledge. When he's approached by a journalist working to bring down controversial research lab, Hunter Neurologics, Edward's personal and work life collide. Cornered, and with his paranoia growing, he's forced to take action and triggers a sequence of events that might just unleash a plague of the dead on the world. Dexter meets The Walking Dead in this gripping prequel to the brand new horror series, Serial Killer Z.
Serial Killer Z: Infection