Horror stories that blends elements of romance and horror. Return to general Horror
Note: these books are currently sorted by release date, with newest first.
Word Count:

443
Summary: Dive into this collected edition of the first three volumes of The Darkly Enchanted Romance series. Sweet and sultry historical romances with just the right amount of spookiness! ~ THE HARVEST MOON In the shadows of late autumn, Malcolm comes across a quaint village tucked away in the forest. It seems the perfect spot for a weary traveller to lay his head, and maybe find a little company. But there is dark magic afoot, and lots of local gossip swirls around the seductive titian-haired weaver, Daniel. All Malcolm sought was a night's pleasure. He never suspected he would have to worry about losing his life. Or his heart. THE GHOST OF HILLCOMB HALL On a stormy night, landscape designer Jonas arrives at the cheerless and fog enswathed Hillcomb Hall. He finds an odd trio of ladies in residence and an eerie portrait of the hauntingly attractive portrait of a stately ancestor, which constantly seems to watch his every move. His nights are filled with weird dreams and otherworldly visitations. Is the manor house truly haunted? Or is it all just a trick of the mind, a sinister game being played by the inhabitants of Hillcomb Hall? MANCHESTER LAKE Monty, along with his best friend Bishop, discovers a mystical selkie in Manchester Lake who transforms into a gorgeous man of his dreams. Together they adventure through a tastefully debauched house party, an Edwardian novelty called a "night club," and a macabre Parisian cabaret. As their journey unfolds, they come face-to-face with ghoulish agents of the occult as well as startling discoveries - including Monty's realization that he is falling for the beautiful creature from the lake. Can he really be in love so soon, or is there a past connection? And what does it all have to do with his past trip to Paris? Before their adventure ends long-hidden secrets will erupt in a storm of magic and passion!
The Darkly Enchanted Omnibus
Word Count:

33000
Summary: Clarity (noun) Four definitions to inspire writers around the world and an unlimited number of possible stories to tell: 1) Coherent and intelligible 2) Transparent or pure 3) Attaining certainty about something 4) Easy to see or hear Clarity features 300-word speculative flash fiction stories from across the rainbow spectrum, from the minds of the writers of Queer Sci Fi.
Clarity
Word Count:

70000
Summary: Misty Blake is a first-generation college student from rural Alabama…and this is her diary. Upon arrival at the University of Montevallo, she's greeted by the quaint, small-town charm, including the historic, pastel colored Jeffcoat house situated at the edge of town. But the picturesque setting soon becomes the landscape for something darker as Misty spirals into emotional and psychological turmoil. On her own for the first time, Misty must navigate school and new relationships, including her burgeoning queer identity, in a place where a beautiful veneer can be hiding something gruesome. A dead pig in an overgrown garden. A missing person. Is it all in her head or could something supernatural be afoot? This thrilling Southern Gothic from the author of the Hard Way Home series is told through the diary entries of a sarcastic and witty narrator, creating a page-turner full of dark humor, early 2000s nostalgia, and lush depictions of a natural world that doesn't always seem to follow the laws of nature.
Pastel Gothic
Word Count:

7000
Summary: Emma and her Aunt Agathe share a family resemblance - they can both speak to ghosts. But Agathe, rejected by her family and constantly beset by heartache, has spent her whole life fleeing her unusual gift. Emma, however, embraces it. Grave Songs for the Dead is a cycle of three interconnected short stories, gothic with a touch of magic realism, set in the late 19th century.
Grave Songs for the Dead: A Short Story Cycle
Word Count:

88000
Summary: Claustrophilia is a genre-bending sci-fi Gothic that dives deep into the psyche's need for love and control while exploring the darker side of human (and non-human) relationships. After the tragic death of his entire family, Thomas lives under a conservatorship overseen by his lover, Ethan. But Ethan's job keeps him away. Isolated in the family's decaying Connecticut mansion, Thomas lives a monotonous life under the watchful eye of a live-in security firm until one day, he discovers an alien hiding on the grounds of his estate. Confronted with the challenge of helping to save an alien species from extinction, Thomas must overcome the forces that control him in his own home. In a world where reality is not always what it seems, and trust is a double-edged sword, one wrong move could turn his whole world upside down… again.
Claustrophilia
Word Count:

36000
Summary: INK (NOUN) Five definitions to inspire writers around the world and an unlimited number of possible stories to tell: 1) A colored fluid used for writing 2) The action of signing a deal 3) A black liquid ejected by squid 4) Publicity in the written media 5) A slang word for tattoos Ink features 300-word speculative flash fiction stories from across the rainbow spectrum, from the minds of the writers of Queer Sci Fi.
Ink
Word Count: Information not available
Summary: Who doesn't crave a little escape? Dreaming of small town life and rural charm, Alex and Rainey find a deal on an old rustic home they can't resist. But soon after Rainey moves, her preoccupation with weird local history and the complications of living alone in the woods take a toll. Alex worries that the long nights and growing isolation are driving her stir crazy. When the Sugar House is damaged and Rainey goes missing, Alex doesn't know where to turn. Was it a storm, vandals, or something worse? What happened at the Sugar House? The only thing worse than wondering is finding out.
Liar: Memoir of a Haunting
Word Count:

41000
Summary: When a satanic wizard runs the insane asylum, nobody believes the inmates, even when they're sane. Jonah is entirely normal in every respect but one: whenever he's frightened he turns into his evil alter ego, Maldeus. When Jonah discovers Maldeus is working with the asylum doctor to sacrifice women on a giant pentagram, he's thrust into the middle of a diabolic plot involving occult magic, invisible people, and a perverted, sex-crazed blue demon! Will he keep his wits about him as he pretends to be Maldeus and stop the rise of Satan?
Five Maidens on the Pentagram
Word Count:

79000
Summary: Two years ago on a stormy night, in the dead of winter, Mike Teter experienced something that would change his life forever. Mike was a telescope operator at the world renowned Carson Peak Observatory in New Mexico. We won't tell you what he saw that night on the mountain nor what happened afterward on a dark stretch of highway, because it would haunt you just as it has haunted Mike. But what we will tell you is that Mike is back at Carson Peak. And what he witnessed that night two years ago is about to become a reality…
The Astronomer's Crypt
Word Count:

31000
Summary: Pip Leighton is in a fix. His sister's marriage hinges on him staving off the family's impending financial ruin by taking the job of secretary to Lord Cross, a reclusive man with a temper befitting his name. Developing a passion for his employer was not on the cards. Neither was getting caught up in the deep mystery surrounding Foxwood Court and its resident ghost, but Pip has never been one to shirk a duty. As Pip delves deeper into the past, he discovers that his only hope for a future with Cross may depend on a man long dead—a man with a curious resemblance to himself. Written for lovers of gothic romance and ghost stories, The Ghost and the Secretary is the first in a series of gay romance novellas.
The Secretary and the Ghost
Word Count: Information not available
Summary: 1899 years after the Catastrophe, Bridges is run by the Mob. As its steam-driven infrastructure fails, a new faction rises. Can she stop them? The Red Dog Conspiracy follows the story of 22-year-old small-time private eye Jacqueline Spadros beginning from her first major case: the missing little brother of her best friend, whose murder ten years before in front of her still haunts her nightmares. The only clue? A Red Dog stamp across the alley from where the boy was last seen. Dodging the man - seemingly mad - who has publicly threatened her life, placating her brutal, sadistic father-in-law, and dealing with her feelings about her ex-lover, while being married to one of the city's biggest drug lords: Jacqui is a busy woman. Her life is about to get much busier. From the very first page, Jacqui is dragged into a web of lies, secrets, and betrayals which both endangers her life and the lives of those she loves. Dark, gritty, violent steampunk crime fiction which keeps you guessing to the very end. If you like crime fiction, noir, Victorian/historical, gritty steampunk, psychological thrillers, hardboiled mystery, hard sf, dystopian, or mafia romance you will love this set. This digital box set comprises Act 1 of a 13 part serial novel. Included in this set: The Jacq of Spades: Part 1 of the Red Dog Conspiracy The Queen of Diamonds: Part 2 of the Red Dog Conspiracy The Ace of Clubs: Part 3 of the Red Dog Conspiracy If made into movies, this set would be rated R for bad language, graphic violence, smoking and alcohol use, child kidnapping, teenagers murdered (a serial killer is on the loose), and sexual content (Jacqui is married, after all). Welcome to the Family.
Red Dog Conspiracy Act 1
Word Count:

54000
Summary: He was the shameful cause of his sister Elena's death and he stole state papers from England, yet Adrian Hart is feted by the best of society in Rome, and boldly dubs himself 'Iago'. Determined to avenge Elena, his unrequited love, Lieutenant Andrew Sullivan asks the advice of poet and Shakespearian John Keats, and his artist friend Severn. Soon Percy and Mary Shelley join them, then Lord Byron and his servant Fletcher. But how can the seven of them work against this man, when they can't even agree what he is? The atheist Shelley insists that Hart is an ordinary man, while Byron becomes convinced he's the Devil incarnate, and Keats flirts with the idea that he's Dionysius… As death and despair follow in Hart's wake, Sullivan knows he must do something to stop Hart before even Sullivan himself succumbs – but what…?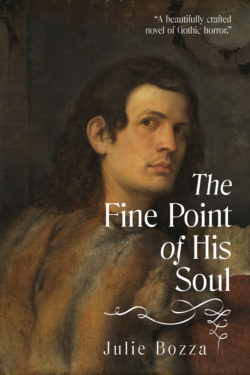 The Fine Point of His Soul
Word Count:

50000
Summary: World Fantasy Award Finalist Winner of the 2nd Annual North Street Book Prize
Dwarves and golems, Fates and minotaurs, metamorphoses, murder, and Jean-Jacques Rousseau. L.S. Johnson delivers a provocative and original short story collection that ingeniously blends myth and nightmare. Whether it concerns an infertile witch constructing a golem-baby, a daughter struggling to understand her mother's supernatural infidelities, or a cafeteria worker forming an uneasy alliance with a group of possibly imaginary but nonetheless dangerous little men, each story in this remarkable collection demonstrates the limitless capacity of intelligent speculative fiction to enthrall, inspire, and amaze.
Vacui Magia: Stories
Word Count: Information not available
Summary: Here you'll find tales of the supernatural, betrayal and murder; the mistakes that lead to the fall of empires and the constant tug of war that haunts mankind. There's a blend of science fiction, fantasy and horror - from a modern day detective facing a serial killer to a future utopia filled with disloyalty. Lovers of romance will find a little something for them too, but within these bright sparks of hope shades of darkness lurk.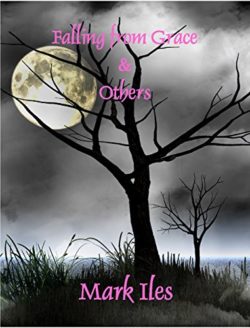 Falling from Grace, & Others