Sci Fi stories with a military bent, including space marines, space cadets, and galactic battles. Return to general Sci Fi
Note: these books are currently sorted by release date, with newest first.
Word Count:

55000
Summary: A damaged ship, a dying shipmate–can she save both? Under attack! The flight back to Hyvilma should have been the easy part for the crew of the Majera–until a deadly ambush by pirates sends them reeling through hyperspace. Now getting to the planet in time is the only way Captain Kitra Yilmaz can save her dying friend. But landing at Hyvilma may be impossible: war has broken out on the Frontier. With illustrations by Hugo Finalist Lorelei Esther.
Hyvilma
Word Count:

89000
Summary: THE POWER TO DESTROY A KINGDOM. THE POWER TO HEAL A HEART. Ari's new powers have awakened, threatening to tear apart a kingdom already on the edge. Sent back to Valon to face her father's—and the people's—judgement, Ari must decide how far she'll go to reclaim her former life, if that's even possible anymore. In the heart of the turmoil, Iata, the reigning ruler, is losing control of his increasingly unstable magics. As his secrets threaten to spill out, his brother's wife, Haneri, draws ever closer—and he's not sure he wants her to stop. At the border to Kidaa Space, Rhys grapples with the ominous and impossible patterns in the Kidaa attacks, and comes face to face with the Kidaa themselves in a harrowing meeting that could change the future of the kingdom. And Dressa, who secretly married an enemy prince, must now face the consequences of that marriage. Because Lesander was activated by her family. And Lesander has a choice: obey her family, or betray her wife. With enemies without and enemies within, can the Truthspoken save their kingdom, or is this kingdom doomed to fall? Court of Magickers collects episodes 94-150 of The Stars and Green Magics, previously published in serial form. Note: This book has main characters who use gender-neutral pronouns (they/them/their, fae/faer/faerself).
Court of Magickers
Word Count: Information not available
Summary: There's a kettle of rotten fish on the fire … and the stink's about to get worse. – Jeskan proverb Once in a generation, the matriarchs of Jeska choose a new king to manage the government and command the Guard — protecting Jeskans from crime, invaders, and insurgency. Corren's been training for that job since he was six, but this is an unsettled time: rumors of strange incursions, grumbling discontent, and increasing brigandry. Corren's own problems are multiplying. His father, a skeptical shaman, has gone missing, His polyamorous foster-brother keeps interfering with his personal and professional business. And the king needs him to track down the conspirators behind a simmering insurrection. When a strange woman turns up wearing a shaman's cape, speaking a weird language, and hiding knowledge that doesn't belong in this world, all his plans will have to change.
Shadows of Insurrection
Word Count:

170000
Summary: In the not so distant future…  Kiah Hasan, a young, talented computer scientist haunted by her war-torn past, is reaching for something just past the edge of theoretical possibility. Her best friend, physicist Nigel Evans, is obsessed with pushing the boundaries of space travel. And Captain Josh Walker? He's just out here for the adventure – and Kiah. Together with the crew of Trinity Station, they head toward the Kuiper Belt and disappear just as simmering political tension on Earth erupts into outright war. A hundred years later… Admiral Darren Winters leads a mission to the Kuiper Belt to find out what happened to Trinity Station. To his, and Earth's, surprise, not only have the Trinity Station scientists survived, but have reached levels of advanced technology due to the success of Dr. Hasan's AGI experiments. After shaky negotiations with Earth that ends with the birth of the new nation of Survey, Admiral Winters is offered a new position with the AI ship Musashi. His first mission is to figure out what happened to the youngest AI, Loki, whose first crew was killed in a tragic accident. With psychologist Dr. Alex Campos, they uncover a secret that could endanger the newly formed Survey nation and its AIs. Can Darren and Alex find Loki before it's too late?
Survey
Word Count:

140000
Summary: Jack Kirby just wants peace. Deeply scarred from a failed mission and struggling with the loss of his lover, Jack takes a job  as a Religious Program Specialist on a remote PreCol station. There, he finds what he never expected: a family. Marsha, a complicated woman with a deep connection to the spiritual world. Jenny, a cheerful ensign with a dangerous past. Mark, driven to demolish the atavistic cult he was born into. Can Jack protect them all as they become entangled in an espionage game with galactic stakes?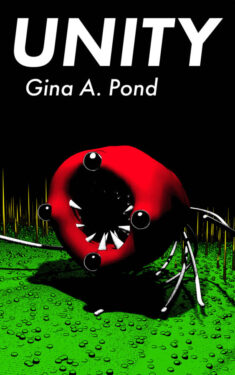 Unity
Word Count:

150000
Summary: What if first contact happened, and nobody even noticed? Light-years away, years ago, something insignificant happened. Now, the spirits are restless. Loki has returned, seeking help for his people. Entire stations are being consumed, populations lost. No one understands why, and the threat continues to spread. Can Jack, Marsha, and teenager Po carry the weight of saving Loki's civilization? This time, it may break them all.
Consortium
Word Count:

299
Summary: This action filled, edge of your seat dystopian adventure is set in the near future, when a space probe is returning to Earth from the Cares 1 Asteroid with geological and biological samples frozen in ice for billions of years. It's big news, the discovery of ancient organisms from an extra-terrestrial body. After the samples arrive at Interplan Astro-Research facility in the quiet city of Worcester Massachusetts, with the world's media gathered, eager to hear official announcement that the samples are indeed biological, thus discovering evidence of complex life beyond our planet. Not everyone's excited or happy about having alien lifeforms coming to Earth, and one group of terrorists have planted a thermobaric bomb in an elevator shaft of the facility. The bomb detonates and the facility explodes, killing hundreds of people, workers, protestors, scientists and TV crews, but far from destroying the samples, the explosion has released them from their level one quarantine and unleashes a deadly parasite that quickly infects the citizens of Worcester with infestations of strand red worms that infest the living. Despite efforts to contain the "Cares Pestis" AKA the "MR. Ripple" it spreads fast and becomes through the USA and beyond, causing a complete breakdown of society. But then comes something else, something far more menacing that threatens the very existence of human life on earth, and for Colonel Troy Glass and his fiancé Yvette, a deadly struggle for survival begins as they head west, to a secret government facility known as Haven. On their way, they pick up an eclectic group of fellow survivors, who together, battle against all the odds, both human and alien…
Mr. Ripple
Word Count:

78,500
Summary: In the 23rd century, spaceships just don't go missing. FBI agent Ray Volk is assigned to a task force to investigate a tragic accident: the disappearance of interplanetary passenger liner ValuTrip Cardinal, carrying 500 souls between Mars and Earth on a routine run. What looks like a cut-and-dried case of pressure loss is complicated by the arrival of a Martian Captain. A very cute Martian Captain who keeps sticking his nose in Ray's investigation. Martian exchange student Kelly Rack knows the disappearance is no accident. She survived the ships' hijacking, but learns the former cruise entertainer leading the pirates has plans for the passengers, and they don't include sightseeing. Kelly has avoided the murderous pirates, except now an off-duty Earth Commander insists on organizing resistance for the passengers. She forces Kelly to climb through service tunnels on sabotage runs, risking capture and death. Can Ray shake down the right accomplices to capture the good ship ValuTrip Cardinal before its new captain spaces everyone on board? Will Kelly discover the pirates' hidden plans for their prisoners? The race is on, because One of Our Spaceships is Missing! Genres: Space Opera / Military Sci-Fi / Science Fiction / LGBT and Non Binary Market: Adult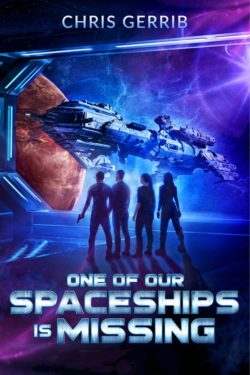 One of Our Spaceships is Missing
Word Count: Information not available
Summary: An alliance of species across the galaxy has formed. Led by Liam Donovan, the United Alliance Military has spent years preparing for war against the ruthless Othaul Dynasty. Interspecies Ambassador Ann Donovan arrives on Earth with the alliance's newest species to find a debate waging in the war council. Should the alliance attack the Dynasty pre-emptively, or continue waiting and building their forces while other planets fall victim to the Dynasty's terror? Meanwhile, Zale Alday leads the Earth Proxima Security Division against the last remnants of the Humans Only terrorist organization. Her chase after the terrorist leader begins at a casino on Ganymede and takes her across the solar system. But when the terrorist leader, a violent man named Shaddix, recruits an unexpected ally, things quickly take a turn for the worse. As the war council continues its debate, a strange ship arrives above Luna claiming to be from the planet Proxima b. Its passenger warns of an Othaul attack on the planet's native people. Liam, along with Admiral Debra Sizemore, must authorize a scouting mission to discover the truth to the passenger's claims before it could be too late.
Proxima: War For Peace
Word Count:

45000
Summary: The year is 2005. Blood from the Second Battle of Fallujah still dries on the farmlands of the Zaidon. But for Stygian 2-3, a young team of Recon Marines, the war is anything but over. Plaguing their battlespace is an ancient evil. Those who volunteered to ensure "Iraqi Freedom" must fight not only anti-coalition forces, but powers older than the United States, democracy... the world itself.
Lovecraft's Iraq
Word Count:

107000
Summary: As the Oort Federation becomes a major force in the Solar System, Braxton Thorpe passes the Federation chairmanship to former US President John Butler. Thorpe's group offers humanity virtual immortality, but Isidor Orlov and his Udachny Enterprises oppose their every move. While terraforming Mars for more living space, the Mars Reds prove formidable as resisters. If the Asterian starship fighter pilots are released, will they align with Phoenix or Udachny, and who will develop the right FTL technology? In this tense space adventure, Thorpe, his team, and Max the tabby cat travel to Proxima Centauri and beyond to the Aster system, 84 lightyears distant. Will Thorpe bring together humans and Asterians in their quest for intergalactic travel? Will long life prove more than mere humans can handle?
The Oort Federation: To the Stars
Word Count: Information not available
Summary: After centuries of warfare, a world of conquerors has at last defeated their enemies and destroyed their god-like creators. With their society now teetering on collapse and an aging ruler close to death, two young scions from legendary imperial families contend to take control. One has a progressive vision for changing their world by integrating their former enemies. The other has a darker plan that calls for the expulsion and extermination of those who once opposed them. Only one can succeed, and their struggle to destroy each other may be the spark that burns their empire to ashes.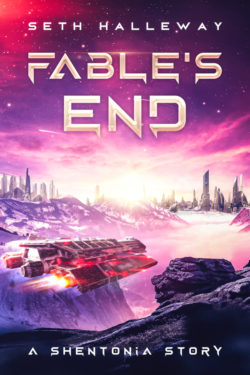 Fable's End
Word Count: Information not available
Summary: Give the Enemy Hell! At the ass-end of the galaxy, Allied Forces-including the 142nd Mobile Special Ops Team, better known as Daire's Devils-stand ready to defend the contested colony planet Demeter from military invasion and corporate exploitation. But when the Allied Forces are infiltrated by those determined to secure the top-secret designs of AeroCom's new prototype flagship, the Cromwell, the newest member of the Devils, Corporal Katrion Alexander, finds herself facing off against an unexpected menace, synthetic operatives indistinguishable from living beings. She and the Devils must neutralize this new threat, but how when the enemy wears a trusted face?
Daire's Devils
Word Count: Information not available
Summary: Their connection was immediate. Was it destined or pre-programmed? Kenner Ford is trying not to panic. After his beautiful girlfriend suddenly disappeared from Beijing, he hops on a ballistic rocket to New York to begin a global search. And after a whirlwind romance filled with passionate sex and unsurpassed creativity, he's distraught to think she's gone forever. When warnings about Chinese intrusions get a cyberwarfare guru killed, Kenner and his missing lover become embroiled in a worldwide conflict. And after he learns they've both been surveilled for years by ambitious AIs, the troubled man flees from a deadly assassin while terrified for his woman's life… Can he reunite with his dream girl before they're permanently deleted? Control Theory is a thrilling science fiction romance. If you like compelling visions of the future, the evolution of advanced technology, and a sexy love story, then you'll adore Timothy Bult's futuristic roller coaster.
Control Theory
Word Count: Information not available
Summary: No (battle) plan survives contact with the enemy. Winning a war has never been just a cold collection of numbers on a tally sheet. The Faiths always play their part in fifteen stories exploring when things go wrong. With stories by James Chambers, Nancy Jane Moore, Maria V. Snyder, Jack Campbell (John G. Hemry), Bud Sparhawk, Peter Prellwitz, John L. French, Jeff Young, Keith R.A. DeCandido, David Sherman, Jeffrey Lyman, Judi Fleming, Danielle Ackley-McPhail, Eric V. Hardenbrook, and CJ Henderson.
Best Laid Plans
Word Count:

132,000
Summary: Rules were made to be broken. From terraformed outposts to magical realms, journey to worlds where deadly plants, rampant biodiversity, or failed colonies have created irresistible opportunities for those brave enough to seize them. New worlds, found family, mystical secrets, and deadly science weave together in this lesbian-centric anthology focusing on a very different kind of first time—a first encounter with a world, or being, entirely unlike our own. If you like diverse stories with lesbian heroines practicing science, magic, and seduction, buy Distant Gardens today!
Distant Gardens
N.L. Bates , Sara Codair , Robin C.M. Duncan , Wil...
Word Count:

111,000
Summary:
New York: two years after the Third World War. Humanity is rebuilding its cities brick by brick; the damage done to the people, however, is a lot harder to repair.
Dan Hardacre is one of those people. An aspiring stage actor and experienced draft-dodger, Dan struggles to find his place within the Utopic rebuild of New York City. When he's not caught up with the duties of work, Dan lives a quiet life in mourning for his mother, Dyani, who went missing when he was a teenager.
One night, Dan experiences a vivid, terrifying nightmare that puts him right on the front lines of the war for which he dodged the draft; it ends with him facing Death itself in the form of a metallic, faceless humanoid creature that calls itself the Valkyrie. To investigate the reason behind his haunting experience, Dan seeks out a meeting with his estranged father, who reveals the startling truth about Dan's dream: it wasn't a dream.
With this newfound knowledge and the powers it brings, Dan makes it his mission to return to the scene of his nightmare. However, he soon comes to know that confronting the Valkyrie not only endangers him but the war-withstanding world he leaves behind.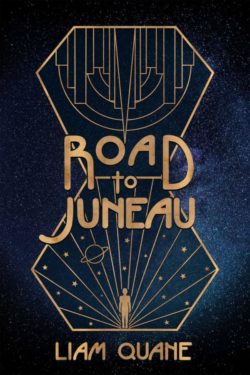 ROAD TO JUNEAU
Word Count:

20000
Summary: An Artificial Superintelligence bent on destroying humanity. A mech warrior determined to stop it. No one is safe. Not before, not now, not ever. Jedidiah Martin survived the AI apocalypse that almost destroyed America. He was there when they took down Isaac, the superintelligence responsible for nearly ending humanity. But is Isaac dead for good? From the ashes, a new threat has emerged. The people from a neighboring town are missing, as is Jedidiah's nephew, Blake. All hell is about to break loose. With his band of mechanized warriors, Jedidiah sets out to find answers. But the questions keep coming: Is Isaac back from the grave? What does he want with Blake? Will he try to finish humanity for good this time?
Gods of War
Word Count:

79000
Summary: The Angel's sinister plan for humanity nears completion! Concealed in its lair, aided by the self-absorbed corporate heiress Michaela Cross, the Angel readies for ultimate victory. But that victory is not yet assured. The mysterious Djinn and her far-flung network of agents prepare to make their final, desperate stand against the alien invader. Katia Miranova has returned to Vesta. Her world is under armed occupation, but she has unlikely new allies: a hacker sent by the Djinn who just might be able to override the Angel's mind-control; and the leader of the Earth forces who helped the alien conquer Vesta in the first place! Ex-reporter Francis Drake knows he's the key to the Djinn's plans. He just doesn't know how or why. Rocketing towards Earth and a final showdown, guarded over by the irascible android Summer, Drake struggles with his conscience and fear. Five years ago, he ran from this battle. Now, he must return to save the woman he once loved ... and Humanity itself!
The Angel and the Djinn
Word Count:

106,000
Summary: In the early 21st century, Rowan is fighting a secret war against alien pirates bent on subjugating all of mankind. At least, that's what she thinks. In reality, it's a thousand years later, Earth has long been part of an interstellar and interspecies republic, and she's a character on Angel Black, an e-entertainment that allows viewers a complete sensory experience through her perspective. Who needs actors when you can clone famous performers and splice in some alien DNA? Since studio clones have no rights, their lives and experiences can be tailor-made for the program. It's just too bad the clones don't know that. Ryan Chandler was a decorated war hero until he was cloned to save his life. His career options died with his original body and the best job he can get is a technician on Angel Black. He's planning to escape to a newly colonized system when Rowan is scheduled to be killed off. With help from unexpected allies, Ryan stages Rowan's rescue, but getting her off the set is only the beginning. To succeed, they must evade a manhunt supported by the state that fears Rowan's liberation might be the triggering event of a clone rights movement that could cost the establishment billions and shake the foundations of human society. Can two clones find their freedom in a society that treats them as second-class citizens?
Cloning Freedom