Word Count:

100000
Summary: Sassy and Owen Winslow were historical experts on the Revolutionary War and the Culpers, Washington's spy ring. After her husband dies unexpectedly, Sassy struggles to find new meaning in her life. When she goes exploring in the Cohutta Wilderness, she falls through a hole in time, and finds herself in the Indian Territory in 1778, falling in love with Big Sexy Will Selk. Will Selk, one of Washington's spies, falls in love with the spunky widow who came to live at McCarron's Corner after her husband's death. When he learns she came from Beyond, both Will and the Commander-in-Chief are eager to pick the historian's knowledge of the American Revolution – and in the process, Washington identifies the Culper Ring's Madame X, who turns the tide for the patriots to win the war when Sassy provides vital information.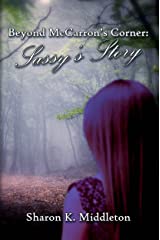 Beyond McCarron's Corner
Word Count:

100,000
Summary: When Fancy sent Richard from Barbados, she did not tell him her plans. Richard arrives unexpectedly after she and Kirk go to Ireland. Richard discovers she has adopted Kirk's daughter, and he concludes she will never abandon Kirk. Brokenhearted, Richard returns to the future before Fancy can tell him her marriage to Kirk is void. Richard's departure allows Kirk to woo Fancy again in earnest and they remarry. The couple sail to Bermuda, where Kirk leaves Fancy and the children at Spring Haven to sail to Barbados. A hurricane destroys the Spring Haven house. Fancy takes the children to the mainland and on to the safety of McCarron's Corner. En route, she learns Kirk's ship was destroyed in the hurricane and Kirk is believed to be dead. At McCarron's Corner, Fancy manages to go forward in time, where Richard finds her. She gives Richard another chance. They fall in love again, marry, and she writes a best-selling memoir, which attracts unwanted attention. Will they survive when a stalker's dangerous obsession threatens to destroy their future?
Diary of the Reluctant Duchess
Word Count:

97000
Summary: The seas spell freedom. Pirates and kraken, boats and submarines, deadly sirens, mermaids, and the women who face them all. These are our heroes. High seas adventure, fantasy, and magic weave together in this sapphic anthology focusing on the joy of the unbounded oceans. If you like diverse stories with lesbian and sapphic heroines exploring oceans, battling sea monsters, and seducing pirates, buy Farther Reefs today! With stories by: Sarah Day and Tim Pratt, Kim Pritekel, Kyoko M. Sara Codair, William C. Tracy, N.L. Bates, Robin C.M. Duncan, Vanessa Ricci-Thode, Margaret Adelle, and J.S. Fields Genres: Science Fiction / Fantasy / Adventure / Lesbian / LGBT and Non Binary Market: Adult
Farther Reefs
Word Count:

80000
Summary: Lily Van Der Houghton, a newly licensed physician, is lost and unsettled on which way her life is leading her when she goes hiking to the Jacks River Falls. Lily stumbles through a hole in time and finds herself in 1763. She is not on the trail to the falls anymore but is in Indian Territory in the aftermath of the French and Indian War. To her surprise, Lily learns she has a key role in an ancient Cherokee prophecy. The tribal elders prayed for the right woman to come from Beyond to be Red Moon Woman and the right woman for Marcus McCarron. Lily Van Der Houghton, fresh from the new millennium, is the right woman for the job.
Home to McCarron's Corner
Word Count: Information not available
Summary:
"Is blood thicker than water?"
The answer seems obvious until a half-millennium-old blood feud ignited between twin brothers of a 16th century Scottish Reiver clan revisits violence generation to generation, pursuing their descendants from island to island and finally onto a new continent ,where the familiar proverb is ultimately pitted against this fluid tale of guilt, blood, water, and time.
Rich with magical realism, Is Blood Thicker taps millennia-old folklore to spin a modern fable of love, pain, and family wisdom consumed by a lived code:
'Drink, Pray, Fight, Feck' … and a fox.
Is Blood Thicker
Word Count:

80,000
Summary: Cherokee attorney Baylie Smith hates pushing paper at the Bureau of Indian Affairs. When Baylie learns time travel exists, she goes to 1787 to guide her people westward to safety before the Trail of Tears. Baylie becomes a warrior woman, where her intelligence, cunning and logic help the tribe win a decisive battle against the Chickamauga Cherokees. She earns ownership of enslaved Kirk O'Malley, who the Cherokees believe is the white devil, Tsul Kalu. Baylie and Shadow Wolf fall in love and are about to marry when O'Malley manages to go forward in time. The village orders her to retrieve O'Malley to his correct time. But Kirk finds love with Mellie Henderson, and refuses to return to the past as Baylie learns she is pregnant with Wolf's 'different-abled' child. Will Baylie be able to rejoin Shadow Wolf, claim her destiny, and fulfill her part of the prophecy?
Path of the Guiding Light
Word Count:

92459
Summary: Ben and Alysia, sole mates, cursed to be separated by age and social norms until they live a life and raise a child together in love, struggle to defeat the curse. Meanwhile, the originator of the curse, Dorry, hounds them from life to life in a selfish and self- destructive vendetta. Follow these souls through Albert, Bernidine and Darius, nobles in fifteen hundreds France when the curse begins. To Abigail and Bernia Sapphic lovers in the year 1774 who are hounded by Donald, a false pretender to Abigail's Estates. Later still in the Colorado Territories of the American west shortly after the civil war Ada and Bailey, a young emancipated slave and a radical Doctor from the North, struggle to love against the bias of their time and the plots of Deigo. Then in our current times, the lovers strive to break the curse and let love triumph. But is love enough when the world is against you?
The Hollow Curse
Word Count:

80,000
Summary: "If it weren't for bad luck, she'd have no luck at all," lament the family of Fancy Selk, who has been the victim of horrific abuse. Fancy decides it is high time she learns to make lemonade from lemons instead of always making lemons from lemonade. As she learns to survive her past abuse, young Dr. Richard "Rick" Winslow manages to go back in time to find the beautiful young woman. Rick learns Fancy is married to another man. When her husband is killed at Yorktown, she finally admits her attraction for the handsome physician, as they fall in love, only to be ripped apart not once, but twice.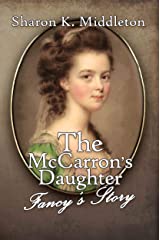 The McCarron's Daughter
Word Count:

50000
Summary: World Fantasy Award Finalist Winner of the 2nd Annual North Street Book Prize
Dwarves and golems, Fates and minotaurs, metamorphoses, murder, and Jean-Jacques Rousseau. L.S. Johnson delivers a provocative and original short story collection that ingeniously blends myth and nightmare. Whether it concerns an infertile witch constructing a golem-baby, a daughter struggling to understand her mother's supernatural infidelities, or a cafeteria worker forming an uneasy alliance with a group of possibly imaginary but nonetheless dangerous little men, each story in this remarkable collection demonstrates the limitless capacity of intelligent speculative fiction to enthrall, inspire, and amaze.
Vacui Magia: Stories