Word Count:
100000
Summary: Sassy and Owen Winslow were historical experts on the Revolutionary War and the Culpers, Washington's spy ring. After her husband dies unexpectedly, Sassy struggles to find new meaning in her life. When she goes exploring in the Cohutta Wilderness, she falls through a hole in time, and finds herself in the Indian Territory in 1778, falling in love with Big Sexy Will Selk. Will Selk, one of Washington's spies, falls in love with the spunky widow who came to live at McCarron's Corner after her husband's death. When he learns she came from Beyond, both Will and the Commander-in-Chief are eager to pick the historian's knowledge of the American Revolution – and in the process, Washington identifies the Culper Ring's Madame X, who turns the tide for the patriots to win the war when Sassy provides vital information.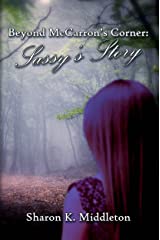 Beyond McCarron's Corner
February 18, 2018
Word Count:
52000
Summary: Rakurai hunts demons. He doesn't consort with gods. Until he meets Tenzen. Tenzen cares for souls. He despises the callous, self-absorbed Yuvine. Until he meets Rakurai. A rescue and a sacrifice make a death god and a hunter fall in love, but a life of bliss is a long way off. Someone is disturbing the balance of magic and threatening two worlds. And while desire draws Rakurai and Tenzen together, duty, assassins, and clan politics keep them apart. Who will Tenzen and Rakurai save in the end? Two worlds or each other? *** Caught starts a new mm paranormal romance series, A Balance of Magic, featuring mortals and immortals from both sides of the veil, old promises, new revelations, and a bloody fight between love and duty. It is the first book of a trilogy and ends with a HFN. The characters will get their HEA in the final book. *** Tags: Tenzen doesn't look where he's going, how do you rescue a death god, Rakurai is honourable and Tenzen has no social skills, spending all your life alone does that to a god, yes - sharing a hot tub is a great idea; who is so stupid to send human assassins after a Yuvine hunter, Tenzen loses the plot - and his immortality, Rakurai is a mother hen, especially when Tenzen looks like that, this library is out of this world, Tenzen refuses to fall off the bridge, Rakurai can't decide which world he'd rather live in, that's what having a son does to you, a cinnamon roll death god in a rage, that happy ending is a long time coming.
Caught
September 24, 2021
Word Count:
100,000
Summary: When Fancy sent Richard from Barbados, she did not tell him her plans. Richard arrives unexpectedly after she and Kirk go to Ireland. Richard discovers she has adopted Kirk's daughter, and he concludes she will never abandon Kirk. Brokenhearted, Richard returns to the future before Fancy can tell him her marriage to Kirk is void. Richard's departure allows Kirk to woo Fancy again in earnest and they remarry. The couple sail to Bermuda, where Kirk leaves Fancy and the children at Spring Haven to sail to Barbados. A hurricane destroys the Spring Haven house. Fancy takes the children to the mainland and on to the safety of McCarron's Corner. En route, she learns Kirk's ship was destroyed in the hurricane and Kirk is believed to be dead. At McCarron's Corner, Fancy manages to go forward in time, where Richard finds her. She gives Richard another chance. They fall in love again, marry, and she writes a best-selling memoir, which attracts unwanted attention. Will they survive when a stalker's dangerous obsession threatens to destroy their future?
Diary of the Reluctant Duchess
December 20, 2019
Word Count:
42,203
Summary: Katja has long spent her life buried in the pain and sorrow of her past, a vampire abandoned to her fate for over 300 years, she never expects to meet another who could help her reclaim her existence. Raven, a poet and fellow lost soul, could be the one to spur her on, but in order to have the future she has only begun to grasp, she must uncover the truth about her origins and the awful event which left her alone centuries before. If she cannot face her past and reclaim her strength, she will lose everything.
Eyes Like Blue Fire
July 18, 2019
Word Count:
80000
Summary: Lily Van Der Houghton, a newly licensed physician, is lost and unsettled on which way her life is leading her when she goes hiking to the Jacks River Falls. Lily stumbles through a hole in time and finds herself in 1763. She is not on the trail to the falls anymore but is in Indian Territory in the aftermath of the French and Indian War. To her surprise, Lily learns she has a key role in an ancient Cherokee prophecy. The tribal elders prayed for the right woman to come from Beyond to be Red Moon Woman and the right woman for Marcus McCarron. Lily Van Der Houghton, fresh from the new millennium, is the right woman for the job.
Home to McCarron's Corner
September 16, 2018
Word Count: Information not available
Summary:
"Is blood thicker than water?"
The answer seems obvious until a half-millennium-old blood feud ignited between twin brothers of a 16th century Scottish Reiver clan revisits violence generation to generation, pursuing their descendants from island to island and finally onto a new continent ,where the familiar proverb is ultimately pitted against this fluid tale of guilt, blood, water, and time.
Rich with magical realism, Is Blood Thicker taps millennia-old folklore to spin a modern fable of love, pain, and family wisdom consumed by a lived code:
'Drink, Pray, Fight, Feck' … and a fox.
Is Blood ThickerCK Page
April 10, 2020
Word Count:
80,000
Summary: Cherokee attorney Baylie Smith hates pushing paper at the Bureau of Indian Affairs. When Baylie learns time travel exists, she goes to 1787 to guide her people westward to safety before the Trail of Tears. Baylie becomes a warrior woman, where her intelligence, cunning and logic help the tribe win a decisive battle against the Chickamauga Cherokees. She earns ownership of enslaved Kirk O'Malley, who the Cherokees believe is the white devil, Tsul Kalu. Baylie and Shadow Wolf fall in love and are about to marry when O'Malley manages to go forward in time. The village orders her to retrieve O'Malley to his correct time. But Kirk finds love with Mellie Henderson, and refuses to return to the past as Baylie learns she is pregnant with Wolf's 'different-abled' child. Will Baylie be able to rejoin Shadow Wolf, claim her destiny, and fulfill her part of the prophecy?
Path of the Guiding Light
December 23, 2020
Word Count: Information not available
Summary: When the shares Nicolas's family rely on become worthless, he seeks help from their estranged Uncle Secundus Broadberry—a selfish man with no familial loyalty. Forced to live in a veritable hovel, Nicolas and his sister must find work to support themselves and their mother. Through his uncle, Nicolas meets Rufus Melbeck and accepts a post aboard his spaceship Strawberry Fields. Although the ship gives Nicolas a bad feeling, he quickly makes friends with Nathan Smith, a gentle, young man who seems very much out of place. Nothing and no one aboard the vessel are what they seem. Nicolas soon finds himself plunged into a dangerous adventure the likes of which he could never have imagined. Can Nicolas and Nathan survive the dangers of Strawberry Fields and solve the mystery that surrounds Nathan, or will Nathan's past reach out to destroy them both?
Strawberry Fields
Word Count:
50000
Summary: A non-binary explorer and a determined lady botanist make the long journey over the high mountain passes to Little Tibet, collecting flowers and exploring ruins on the way. Will Jones discover the root of the mysterious deaths of her parents? Will she confide in Edie and allow her to help in the quest? It's a trip fraught with perils for both of them, not least those of the heart.
The Flowers of Time
February 22, 2020
Word Count:
84,200
Summary: A Magic in the Isles Romance In 1605, Robbie Elliot—a Reiver and musician from the Scottish borders—nearly went to the gallows. The Witch of the Hermitage saved him with a ruse, but weeks later, she cursed him to an ethereal existence in the sea. He has seven chances to come alive, come ashore, and find true love. For over a century, Robbie's been lost to that magic; six times love has failed. When he washes ashore on the Isle of Skye in 1745, he's arrived at his last chance at love, his last chance at life. Highland warrior Ian MacDonald came to Skye for loyalty and rebellion. He's lost once at love, and stands as an outsider in his own clan. When Ian's uncle and laird sends him to lonely Skye to hide and protect treasure meant for Bonnie Prince Charlie's coffers, he resigns himself to a solitary life—his only companion the eternal sea. Lonely doldrums transform into romance and mystery when the tide brings beautiful Robbie Elliot and his broken harp ashore. A curse dogs them, enemies hunt them, and war looms over their lives. Robbie and Ian will fight with love, will, and the sword. But without the help of magic and ancient gods, will it be enough to win them a future together?
The Harp and the Sea
July 27, 2020
Word Count:
92459
Summary: Ben and Alysia, sole mates, cursed to be separated by age and social norms until they live a life and raise a child together in love, struggle to defeat the curse. Meanwhile, the originator of the curse, Dorry, hounds them from life to life in a selfish and self- destructive vendetta. Follow these souls through Albert, Bernidine and Darius, nobles in fifteen hundreds France when the curse begins. To Abigail and Bernia Sapphic lovers in the year 1774 who are hounded by Donald, a false pretender to Abigail's Estates. Later still in the Colorado Territories of the American west shortly after the civil war Ada and Bailey, a young emancipated slave and a radical Doctor from the North, struggle to love against the bias of their time and the plots of Deigo. Then in our current times, the lovers strive to break the curse and let love triumph. But is love enough when the world is against you?
The Hollow Curse
May 28, 2009
Word Count:
80,000
Summary: "If it weren't for bad luck, she'd have no luck at all," lament the family of Fancy Selk, who has been the victim of horrific abuse. Fancy decides it is high time she learns to make lemonade from lemons instead of always making lemons from lemonade. As she learns to survive her past abuse, young Dr. Richard "Rick" Winslow manages to go back in time to find the beautiful young woman. Rick learns Fancy is married to another man. When her husband is killed at Yorktown, she finally admits her attraction for the handsome physician, as they fall in love, only to be ripped apart not once, but twice.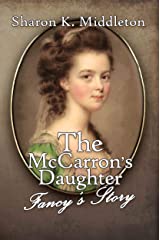 The McCarron's Daughter
March 6, 2019
Word Count:
35000
Summary: Also written by Karen Blakely, Jenniffer Lee, RA Gates, and Cheryl Mahoney You think you know the story – prince gets cursed, girl meets Beast, they fall in love and live happily ever after. If only it was that simple. But dating is tough even in the best of circumstances. Ever since the fateful day when we let that horrible Good Fairy into the castle, our lives have been on hold. When she turned our bad-tempered prince into a Beast, she lumped us, his loyal servants, into the curse too, just because she assumed his rude behavior was our fault. Theodore the butler should never have let her in, and the rest of us should have helped bar the door. Now Theodore is an armchair, and we're all trying to carry on our duties as a piano, a coat rack, a bookcase and the like. At least we have Robert to clean up the pink sparkles piling in the corners from the Good Fairy's curse, since he's a mop now. We know we just need the Beast to fall in love to break the spell. We're all doing whatever we can to help him find True Love, one visitor at a time, hoping the right person finally comes along–but will the Beast ever learn to love?
The Servants and the Beast
June 28, 2019
Word Count:
94000
Summary: American owner of a failing gallery, Toni, is unexpectedly called to England when she inherits a manor house in Hertfordshire from a mysterious lost relative. What she really needs is something valuable to sell, so she can save her business. But, leaving the New Mexico desert behind, all she finds is a crumbling building, overgrown gardens, and a wealth of historical paperwork that needs cataloguing. Soon she is immersed in the history of the house, and all the people who tended the gardens over the centuries: the gardens that seem to change in the twilight; the ghost of a fighter plane from World War Two; the figures she sees in the corner of her eye. A beautiful testament to the power of memory and space, Threading the Labyrinth tells the stories of those who loved this garden across the centuries, and how those lives still touch us today. "A poignant and elegant meditation on time and identity"– M. R. Carey, author of The Girl With All the Gifts "absolute garden of delights, full of sensual mystery, strange dreams, and haunting and peculiar magic. A beautiful debut."– Alison Littlewood, author of The Hidden People and Mistletoe "If Robert Macfarlane wrote a ghost story this would be it. Haunting, delicate and multilayered, Angus channels her own humane understanding of our relationship with the quiet places of the world, the places hidden away, neglected, but always eager to blossom with the right kind of attention."– Helen Marshall, award-winning author of The Migration and Gifts for the One Who Comes After "Tiffani Angus has achieved a masterwork of mystery. Angus' changeling tale, woven throughout, creates the perfect air of supernatural mystery, which is enhanced by her refusal to reveal the truth. We are allowed only hints and second hand, sometimes even third-hand, whisperings. In fact the entire novel thrives on myth, rumour and gossip in the most delightful way."– British Fantasy Society
Threading the Labyrinth
April 13, 2020
Word Count:
50000
Summary: World Fantasy Award Finalist Winner of the 2nd Annual North Street Book Prize
Dwarves and golems, Fates and minotaurs, metamorphoses, murder, and Jean-Jacques Rousseau. L.S. Johnson delivers a provocative and original short story collection that ingeniously blends myth and nightmare. Whether it concerns an infertile witch constructing a golem-baby, a daughter struggling to understand her mother's supernatural infidelities, or a cafeteria worker forming an uneasy alliance with a group of possibly imaginary but nonetheless dangerous little men, each story in this remarkable collection demonstrates the limitless capacity of intelligent speculative fiction to enthrall, inspire, and amaze.
Vacui Magia: Stories
March 1, 2016