Word Count:

78000
Summary: In the final installment in the SoulShares series, author Rory Ni Coileain weaves together the myriad threads of this compelling paranormal romance in a climax that crosses time and space. Sometimes Fae love stories aren't what you expect. The Marfach—devourer of magick, long-imprisoned mortal enemy of the Fae race—is free of its Antarctic prison. The Demesne of Purgatory—Fae, humans, a Fade-hound puppy, a Gille Dubh, and a darag—is all that stands between the monster and the power it needs to destroy both the Fae Realm and the human world. The only clue they have as to how to kill the unkillable is a cryptic note from the Loremasters: "Osclór, Nartú; Tobar, Soladán; Nidantór, Breathea; Glanadorh, Coromór, Farthor; Scian-omprór, Nachangalte; Crangaol, Síofra; Gastiór, Laoc, Caomhnór; Fánadh, Ngarradh." Opener, Strength; Wellspring, Channel; Unmaker, Judge; Cleanser, Equalizer, Sentry; Blade-bearer, Unbound; Tree-kin, Changeling; Binder, Warrior, Guardian; Wanderer, Sundered. As they rebuild Purgatory from the rubble the Marfach left behind, they have to stand together, using everything they know—everything they are to their partners, lovers, husbands. Everything SoulSharing has made them. And not everyone who enters the final battle will leave it.
Back Door Into Purgatory
Word Count:

60097
Summary: Once upon a time, on a rocky island with enchantment under the ocean ... Cadence Bell left the windswept Northern Isles and his parents' inn for the theaters and royal masques and glitter of Londre, swearing he'd make his fortune as a playwright and poet, trading fish stew and rain for fame and adoration and a place at the Queen's Court. Now his parents are gone and Cade's inheritance brings him back home, where he'd never wanted to return. But magic lurks beneath the waves, a stray pearl might be a key to another world, and even the quiet local schoolteacher has secrets of his own. Jeremiah Carver never meant to hide secrets. But he promised to tell no one about the other world he's seen, and he keeps his word. Even if that means concealing magic from Cadence Bell. Which is difficult, since Cade's not only a dazzling literary success, but also the person Jeremiah's loved from afar since their years-ago childhood. And he's afraid he's falling for Cade all over again now. When Cadence falls under the siren spell of the ocean's magic, Jeremiah has to make a choice and return to a world he's left behind once before to rescue his heart from the sea.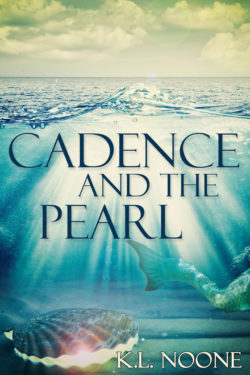 Cadence and the Pearl
Word Count:

112,000
Summary: Where does magic end and love begin? ​Oliver Evans spent his youth spinning one tall tale after another until it got him over his head in trouble. Now he has returned to his grandmother's cottage in Aberdaron, determined to put his past behind him and settle down. But the misty Llŷn Peninsula hides dangerous secrets and Olly is torn between the Longing, a powerful force driving him away from the only home he has ever known, and the growing conviction that the prince of his childhood make-believe is real and in need of Olly's help. There is more truth in Olly's stories than he realises. If he is to have any chance of righting past wrongs and rescuing his prince, Olly must navigate the truth in his old stories and discover the magic right in front of him. But Olly has a powerful enemy on the ​Llŷn, an ancient king who would like to end Olly's story-telling permanently. Written for the M/M Romance Groups 2015 Don't Read in the Closet event, Deep Magic was produced with the support and effort of members of the M/M Romance Group. You can find out more about the event and discover hundreds of other free stories here. Cover art produced by Bree Archer. Deep Magic does contain adult material.
Deep Magic
Word Count:

97000
Summary: The seas spell freedom. Pirates and kraken, boats and submarines, deadly sirens, mermaids, and the women who face them all. These are our heroes. High seas adventure, fantasy, and magic weave together in this sapphic anthology focusing on the joy of the unbounded oceans. If you like diverse stories with lesbian and sapphic heroines exploring oceans, battling sea monsters, and seducing pirates, buy Farther Reefs today! With stories by: Sarah Day and Tim Pratt, Kim Pritekel, Kyoko M. Sara Codair, William C. Tracy, N.L. Bates, Robin C.M. Duncan, Vanessa Ricci-Thode, Margaret Adelle, and J.S. Fields Genres: Science Fiction / Fantasy / Adventure / Lesbian / LGBT and Non Binary Market: Adult
Farther Reefs
Word Count:

43,000
Summary: What do you do when your heart contradicts everything you know? Ieuan is a young morgen in a lot of trouble. The storm he sung up to soothe his broken heart attracted the attention of the Cursed One, an underwater sorcerer exiled from the morgen group for a terrible crime. But the Cursed One wants Ieuan's help to save a life -- that of Zane, a sailor shipwrecked in Ieuan's storm. Ieuan finds himself drawn into the Cursed One's impossible task against his better judgement. But as his morgen kin mount a search for him, Ieuan's help might be all of their undoing. Set in the same world as Deep Magic, Morgen Curse explores what happened to the morgen who left the Llyn Peninsula.  Morgen Curse is not a sequel, exactly. And it's not exactly a romance either. It's a beginning.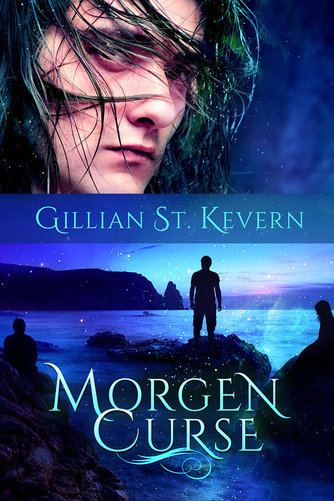 Morgen Curse
Word Count:

86,000
Summary: Does an underwater king have a future on land? A wave of near drownings along the Welsh coast can only mean one thing: the morgenau, Welsh sirens, have returned to the Llŷn Peninsula. Myrhydion seizes the chance to prove himself as future king. Instead, he falls under the spell of a cunning underwater sorcerer. Myrhydion fights to free himself, while keeping up the fiction of his human identity. As he loses more and more of his power to the sorceror, Myrhydion risks more than the crown. He could lose the life he's created on land with Olly. As Myrhydion and Olly struggle to protect the people of the Llŷn, Myrhydion faces an impossible choice. Surrender the magical powers that are his only defense against the machinations of the former king, his evil grandfather, or risk the lives of everyone he cares about. Rapidly running out of magic, options and friends, Myrhydion knows that only a king can win this battle--and Myrhydion is prince of nothing. Morgen Song rejoins the cast of Deep Magic eight months after the events of the first novel. Welsh folklore meets modern sensibilities as Olly and Myrhydion fight for their happily-ever-after, facing foes that range from an ancient and bitter king to mothers-in-law and AirBNB guests--as well as some new foes familiar to readers of Morgen Curse. Morgen Song is a modern fantasy perfect for readers of gay romance who like their happy endings with a touch of mythology!
Morgen Song
Word Count:

70000
Summary: With a serial killer on the loose, the baffling mystery of Aiden's past, and their tenuous budding romance, Aiden and Fouchard tread through a world of magic and myth on padded shoes, terrified to stir up something neither can control or defeat. Aiden Mercer's life now centers around lounging on the sunny beaches of his adopted country with a beer in one hand and a coffee in the other while admiring the local male population. After a rough life as a respected detective in DC, playing it cool shouldn't be too hard, right? With the magical community on his case and dead bodies piling up around town, the responsibility of finding their killer seems fated to fall on him and deny him of his easy living. Then there is Naël. Cantankerous merman Naël Fouchard's life is focused on bringing up and protecting his little sister. When DNA found at the scene of the murders mark him as the prime suspect, Naël seeks out the help of Aiden, whose reputation as a detective grossly belies his lazy lifestyle and apparent lack of ambition. The chemistry between the strong, stoic Naël and the easygoing Aiden is undeniable, no matter how many walls Aiden builds. If this unlikely pair can't come to terms with their feelings for each other long enough to catch the killer, their emotional turmoil might yet allow the murderer to kill them instead.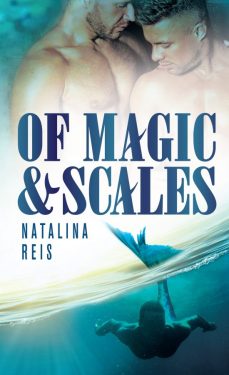 Of Magic & Scales
Word Count:

100000
Summary: Dragons don't care what gender you are. A small town may be a refuge, or a trap. Some younger brothers really do save the planet. Three people can be the strongest shape. There's nothing quite like a gorgeous girl on a shape-shifting motorcycle. This second Kira Harp collection brings together LGBTQ teens in 21 stories of adventure, discovery, and romance, in fantasy, paranormal, contemporary, and SciFi settings. Ranging from a few short pages to 12,000 words, each story was inspired by a prompt picture from the YA LGBTQ Books Group on Goodreads. (Content warnings for abduction, bullying, self harm, substance abuse, suicidal ideation.) **This book is free in ebook everywhere except Amazon
Rainbow Briefs volume 2