Word Count: Information not available
Summary: Charlie Harrington not only sees the dead and speaks with them, he can make them real. Lucky for him, because the love of his life, Ethan, isn't among the living. While their relationship is unusual, things are good between them until Charlie is accused of murder and Detective Daniel Briggs walks into his life. Then, for the first time in years, Charlie is attracted to someone alive. Ethan knows he should step aside and let Charlie live his life, but he just can't give Charlie up--even if staying with Charlie may eventually kill him.
He Speaks Dead
July 20, 2014
Word Count: Information not available
Summary: In a world where a werecat virus has changed society, Roan McKichan, a born infected and ex-cop, works as a private detective trying to solve crimes involving other infecteds. The murder of a former cop draws Roan into an odd case where an unidentifiable species of cat appears to be showing an unusual level of intelligence. He juggles that with trying to find a missing teenage boy, who, unbeknownst to his parents, was "cat" obsessed. And when someone is brutally murdering infecteds, Eli Winters, leader of the Church of the Divine Transformation, hires Roan to find the killer before he closes in on Eli. Working the crimes will lead Roan through a maze of hate, personal grudges, and mortal danger. With help from his tiger-strain infected partner, Paris Lehane, he does his best to survive in a world that hates and fears their kind… and occasionally worships them.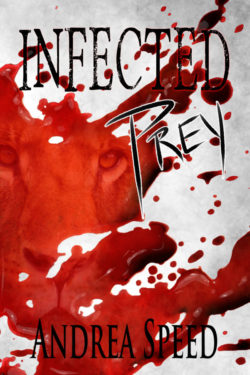 Infected: Prey
June 16, 2010
Word Count: Information not available
Summary: This is book one of three. All books are full-length novels and must be read in order. All books are available now. The My Brother's Keeper Trilogy The town of Gilford has a Big and Terrible secret hidden in the ground. Infecting those it touches. Exploiting their darkness. Consuming their souls. It's hungry. It's vile. It's evil. And it wants out. Book One: The First Three Rules Marshal Jon Foster lost his purpose and his sanity the day he saw the image of his dead brother. The distraction saved Jon's life but cost the lives of innocent people including his best friend and partner. It was a price for survival Jon couldn't live with and was sure he'd never understand. Driven by grief and guilt he tried to escape his past by fleeing to a small town in the middle of nowhere. Only instead of peace, the memories festered. Then the offer of a stick of gum from a stranger changes Jon's life and puts him on a road out of the nightmare he's trapped in. Ellis Harper has lived the past twenty years isolated from the outside world and sole caretaker for his mentally disabled brother, Rudy. While Ellis loves his brother, he longs for a life he'll never be able to have. Shut away, his days consist of chores, endless cartoons, and games of Go Fish. A world that seemed to have no end until an innocent misunderstanding turns Ellis and his brother into a target for a town bully. It's a fight Ellis can never win on his own but thanks to a chance meeting with a stranger, he doesn't have to. What begins as a new journey in love for both men quickly unfolds into something neither of them could have ever imagined.
My Brother's Keeper (Book One): The First Three Rules
March 25, 2014
Word Count: Information not available
Summary: A nude man invades Luca Suarez's home and protects him from creatures who cannot exist. Creatures hunting him. The stranger can't tell Luca why. He can't even tell Luca his name. He remembers nothing until the moment he sees Luca. The only hint Luca has to the stranger's identity is a tattoo on his wrist: N o X Nox doesn't know who he is, but he's sure of three things, his memory loss is temporary, the monsters chasing Luca are called Anubis, and his Alpha, Koda, sent Nox to protect him. There's just one problem… Koda is Luca's brother who was murdered five years ago. With each passing hour, Nox fills in the pieces painting an impossible truth. And with each passing hour, both men find themselves unexplainably attracted to each other. Something Luca is willing to embrace because he has nothing left to lose. And one Nox can't let happen because it could get Luca killed. Nox is a HEA/HFN m/m paranormal, science-fiction romance. But be warned, these are NOT the shifters you are used to reading about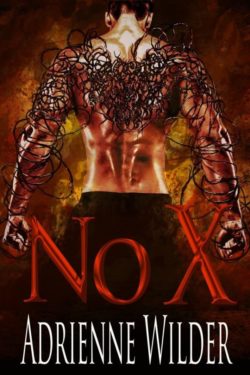 Nox
April 2, 2019
Word Count: Information not available
Summary: A past that won't let go… After losing his job, Chase Sarim finds himself living in a shit hole apartment. His new neighbor calls himself Seven, wears aluminum hats and carries around a ceramic rooster. He also seems to know what Chase is going to do or say before it happens, and talks about people named, Nine, Three, and Four. Chase knows better than to get involved with someone like that. But some men are just too hot to resist. A future of fear… Seven has been running for his life ever since he escaped Sub-Floor. In order to elude those hunting him he can never have a home, never have friends…and love? It's nothing but a weakness that can be used against him. Hiding had become a way of life. Until Chase. Greed, power, and corruption… Dr. David Stone knows Seven has a secret. Why else would his colleague, Dr. Radcliff, help Seven escape Sub-Floor? It wasn't the loss of a defective precog that bothered Stone, it was the fact Radcliff was willing to die to keep Stone from knowing why he did it. Or better yet, how. Two men, one love, brought together by a series of impossible circumstances and destined by fate for an entangled future. But maybe fate has nothing to do with it.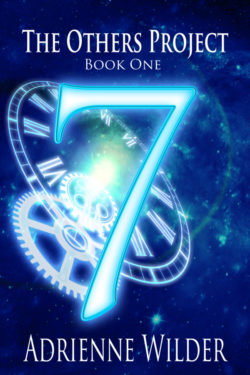 Seven
October 27, 2013
The Chimera: Bound Gods #1
March 22, 2016