Word Count:

150000
Summary: Jenny needs time to heal – but she's not going to get it.  After her near destruction on New Harmony, Jenny Fraiser retreats to Musashi. She submerges herself in training and meditation, trying to find her balance again. Once more, she is unexpectedly catapulted to the front lines of a war of hatred – one she is uniquely qualified to win, with some help. As a deep-cover espionage specialist, Lulu uses her sociopathic tendencies for the greater good, but she never expects love, connection – or loss. Jenny, Lulu and the others are just pawns in a galactic game, which twists and changes in response to their every move. They need to track down the seemingly omniscient game master – before its seemingly innocuous task destroys two civilisations.
Colony
Word Count:

150000
Summary: What if first contact happened, and nobody even noticed? Light-years away, years ago, something insignificant happened. Now, the spirits are restless. Loki has returned, seeking help for his people. Entire stations are being consumed, populations lost. No one understands why, and the threat continues to spread. Can Jack, Marsha, and teenager Po carry the weight of saving Loki's civilization? This time, it may break them all.
Consortium
Word Count:

170000
Summary: In the not so distant future…  Kiah Hasan, a young, talented computer scientist haunted by her war-torn past, is reaching for something just past the edge of theoretical possibility. Her best friend, physicist Nigel Evans, is obsessed with pushing the boundaries of space travel. And Captain Josh Walker? He's just out here for the adventure – and Kiah. Together with the crew of Trinity Station, they head toward the Kuiper Belt and disappear just as simmering political tension on Earth erupts into outright war. A hundred years later… Admiral Darren Winters leads a mission to the Kuiper Belt to find out what happened to Trinity Station. To his, and Earth's, surprise, not only have the Trinity Station scientists survived, but have reached levels of advanced technology due to the success of Dr. Hasan's AGI experiments. After shaky negotiations with Earth that ends with the birth of the new nation of Survey, Admiral Winters is offered a new position with the AI ship Musashi. His first mission is to figure out what happened to the youngest AI, Loki, whose first crew was killed in a tragic accident. With psychologist Dr. Alex Campos, they uncover a secret that could endanger the newly formed Survey nation and its AIs. Can Darren and Alex find Loki before it's too late?
Survey
Word Count:

140000
Summary: Jack Kirby just wants peace. Deeply scarred from a failed mission and struggling with the loss of his lover, Jack takes a job  as a Religious Program Specialist on a remote PreCol station. There, he finds what he never expected: a family. Marsha, a complicated woman with a deep connection to the spiritual world. Jenny, a cheerful ensign with a dangerous past. Mark, driven to demolish the atavistic cult he was born into. Can Jack protect them all as they become entangled in an espionage game with galactic stakes?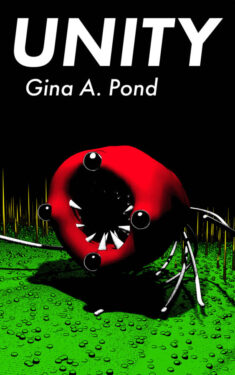 Unity