Word Count:

135408
Summary: Alexio Asmodai is the demon king of Eaglafonn, a small outpost kingdom in the Netherworld overruled by the Demon Lord Asmodeus. It is Alexio's responsibility to protect and police the frontier borders against any threats. He is an accomplished knight, so that part came easy. Eaglafonn is a cold and isolated kingdom. Alexio needed to stay and build his castle atop the hot springs to beat an addiction to seduction sickness. After over seven centuries, he thinks his loneliness has finally come to an end when he opens a crate to find a woman sent by Asmodeus for him to keep safe. He falls for her instantly. She is a human woman, fragile, timid, and irresistible. He must follow his liege's directive, convince her to become his queen, and see that she is cared for properly in a place that is inhospitable to her existence. This leads to a realization that his castle lacks a lot to be a first-class home for a lady. Can a tainted demon prince rise to the challenge to become a true king and win the woman who stole his heart? Dread Allies 7-14 The Shadow king of Eaglafonn has chosen his queen, but his castle lacks the feminine element. To make her more comfortable, he orders the demon princes to seek out and claim their own mates. That is easier said than done. Eaglafonn is a cold dark isolated kingdom in the Netherworld. It might be easier to claim mates from the Domhain, but not everyone could survive on the brutal dangerous frontier. The other options afforded from the Netherworld come with their own dangers. The magic is unbalanced and balancing comes with a price. Claiming their mates lead the demon princes on epic mini journeys and reveals the need for Eaglafonn to take a greater role in helping Luke aid the dream. Dread Allies is a miniseries set in the Netherworld in the dream. It is an ancillary group of stories to the Draoithe saga. While it is set in that world, it is not in the direct series lineup. The dream just got darker and colder. Welcome to Eaglafonn.
Dread Allies: Shadow King
Word Count: Information not available
Summary: Ethan Roam has faced a lot of nightmarish challenges—finding out he's a sandman, falling in love with the man who once hunted him, and thwarting attacks from The Order of Azoth, a secret occult organization set on using his bloodline to conquer the universe by controlling immortality. And the battle is far from over. To defeat The Order and its leader, Phantom, Ethan must first find the original Sandman and then bring the fight to the Dream World. Saving the universe might be too tall an order for one dream creature, but with the help of his friends and some Celestial beings with questionable motives, Ethan just might be able to weave a trap of surreal proportions.
DREAM WEAVER
Word Count: Information not available
Summary: My kid, Romy, says I'm old and she's worried about me. What's to worry about... aside from Jordan, my ex? Really, she didn't have to come all the way home to check on me. It's all good—especially Nova, the girl at the drive-up coffee shop. I keep to my work and surfing the local breaks to keep her out of my head... But it doesn't work. Her perfect skin and brilliant hair crash through my mind and draw me to her—like a super-moon tide. There's something about her... Bodie Catalan knows second chances don't just happen after a hard life, wracked by mistakes. Every now and again, however, the universe throws down a wildcard. Drive-Up is a fabulist, sentimental, 21st century tale. It rides the beach breaks along the shores of several genres and connects the wildcard thrown to entangled, beach-bound lives and the inexorable tidal change that moves all that cross it. Dive into this tale and see what's been served at the Drive-Up.
Drive-Up
Word Count:

71840
Summary: Is it better to risk it all… or never know what could have been? After surviving an abusive childhood, Vulcan remade himself upon arriving in Los Angeles, California. He became a blacksmith for the paranormal community and strives to earn the respect of the vampire covens and werewolf packs that call LA home. He also prevents the pain of loss by keeping everyone at arm's length. But he never planned on meeting a former Roman soldier by the name of Marcus Cassius Vespillo. Something sparks between them and turns into a friendship he never considered possible. He can't deny his intense attraction to the intelligent, courteous, ancient vampire. And it scares him. Though Vulcan is wary of seeking more with Cassius, an attack leaves him at death's door and forces him to reexamine his priorities. But Cassius has his own secret, one that promises tragedy and loss. And if that wasn't enough, a slayer arrives in the States, one with a bloody connection to Cassius... and Vulcan himself. Note to Readers: Second edition with revised and updated text.
Eye of the Beholder
Word Count: Information not available
Summary: Imagine that every sixteen years, you died and started over, with no memory of the past. Could true love ever find you? Only if it were immortal. In 1915, a coven of vampires attacked the town of Fairville, MA, the disappearances making headlines. Sixteen-year-old Lundy Guillory and the boy who loved her, Harlan Wallace, discovered the culprits, so the vampires devised a cruel punishment: Lundy was cursed to die and be reborn every sixteen years, each time retaining no memory of her past lives. Harlan was turned into a vampire, so that, immortal, he would be tortured with the task of finding her again in every new life, and telling her their story. Over ninety years later, Lundy Lawson and her parents move into Fairville, one month before her sixteenth birthday, with desperate hopes that the doctors there will be able to help Lundy, whose health has been diminishing steadily. But Lundy begins to have strange dreams. First there seems to be a ghost in the library, trying to reach her; then a stranger shows up at her window at night - Harlan, unearthly, impossibly pale and sharp-teethed, and madly in love with her. It's Lundy's first lifetime back in the town where it all began, and this time she and Harlan have their chance to break the vampire's curse.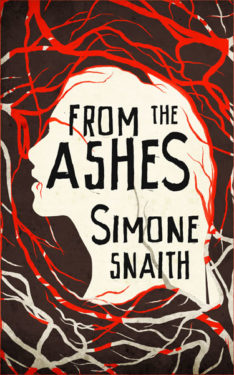 From The Ashes
Word Count:

47,956
Summary: *Enjoy three out-of-print stories for the price of one!* Sometimes the greatest romance can be found in the vastness of space... TRASH AND TREASURES Tucker has spent his entire life as an interstellar trash man. But ever since his mother died, he's been alone, and certainly lonely. So when he discovers the derelict ship he scooped up has an occupant—a beautiful young man named Ronan—Tucker is thrilled. Ronan is royalty and running from his tyrannical mother, determined to keep a powerful object out of her hands. But when he strikes a deal with the adorable Tucker, he wonders if it's time to stop running. Or during one's loneliest hour... NIGHT GUARDIANS William was a soldier until an IED severely wounded and scarred his body. Now he lives a quiet life in a small village in the Black Forest and is the caretaker of the church and caregiver to the local priest. He's grown fond of the two stone gargoyles on the bell tower and often speaks to them, reminding himself of Quasimodo. But on his thirty-seventh birthday he learns a stunning secret—the gargoyles aren't what they seem. Or among dear friends in their darkest time of need... A GIANT'S FRIEND For three years, Jeth and Kodie and their soldiers have guarded a hostile mountain pass against the invading Dathians in a war that has waged for decades. Jeth has the blood of giants running through his veins, and it has caused bigotry and death to dog his steps his entire life. After a childhood tragedy shatters his world, it takes the courage and loyalty of his best friend, Kodie, to protect him from himself. Jeth knows he's a danger to everyone around him and joins the army to control and focus the black rage inherited from his bestial bloodline. Kodie follows his friend into the army, determined to stay close to the one he loves most. He has never revealed his deeper feelings for Jeth, and is ignorant of Jeth's own feelings. Their bond is too precious for either of them to risk rejection. Yet they might have to take the chance when Kodie's life is threatened, and their enemy forges an alliance with a giant clan. Jeth must call upon his darker heritage to brave the hostile environment to make an alliance of his own—with a giant clan that knows more about him than he does himself.
Guardians of a Giant's Treasure
Word Count: Information not available
Summary: If ultimate power corrupts, how does one learn to be incorruptible? I'm Aliyah Morgenstern. All of my life, I grew up on tales of my great-grandfather's magic bringing light and healing to the world. Then, I bonded with my dragonet Ember on my sixteenth birthday, which means I'll be scary powerful someday. There's one problem. Mom's kept secrets that everyone at my new school seems to know. Turns out, I've got an infamously criminal uncle and now everyone's waiting for me to do something evil. After my first horrible day at school I'm convinced I'm going to do something evil. My biggest challenge this year isn't history, math, Gym, or even the dreaded Magiscience Lab. No, it's keeping a devastating secret from almost everyone, including my own family. I'm an extramagus. Is evil really my destiny, or can I fight it somehow?
Hawthorn Academy Year One
Word Count: Information not available
Summary: The only way to stop a threat is to eclipse it. And last year, we discovered an enormous one. Temperance Fairbanks: the most powerful and sadistic water magus ever to set foot on campus. Hawthorn Academy will host a series of extramural challenges. That means we're hosting shifters, changelings, psychics, and even a vampire. Temperance vowed to hurt them any way she can, and she's already got help. My roommate Grace has a plan. Social warfare, breaking reputations and hearts, including her own. And she wants me to be her muscle. Last year I almost burned the school down. But this time, I might just be sitting on a powder keg.
Hawthorn Academy Year Two
Word Count:

50800
Summary: Dr. Grady Hunter has a vampire infestation on his hands in the town of Shady Pines but he's been deserted by those best suited to help. After enlisting Chris Reed, a techno-mage, they find the vampires might only be the tip of a deadly iceburg. Returning home from his dream travels, Ethan Roam is eager to experiment with his newly discovered powers. But Ethan isn't the only familiar arrival in Grady's life. As more reminders of his dark past crop up daily, Grady and Ethan are swept up in a mystery of cosmic proportions. Grady must fight to keep an ever-evolving Ethan on his side while being challenged by the ghosts of his past.
HUNTER
Word Count:

36000
Summary: INK (NOUN) Five definitions to inspire writers around the world and an unlimited number of possible stories to tell: 1) A colored fluid used for writing 2) The action of signing a deal 3) A black liquid ejected by squid 4) Publicity in the written media 5) A slang word for tattoos Ink features 300-word speculative flash fiction stories from across the rainbow spectrum, from the minds of the writers of Queer Sci Fi.
Ink
Word Count:

36000
Summary: IN-NO-VA-TION (Noun) 1) A new idea, method, or device. 2) The introduction of something new. 3) The application of better solutions to meet unarticulated needs. Three definitions to inspire writers around the world and an unlimited number of possible stories to tell. Here are 120 of our favorites. Innovation features 300-word speculative flash fiction stories from across the rainbow spectrum, from the minds of the writers of Queer Sci Fi.
Innovation
Word Count:

92609
Summary: Rose was waiting tables at Ken's All-Nite Diner in Keokuk, Iowa, circa 1959, when something happened that would change her life forever. Two men burst through the front door, fighting for their lives. Though it was morning, she could see stars in the nighttime sky through the doorway as the door closed behind them. The larger of the two men quickly gained the advantage, knocking the smaller man unconscious before running out of the diner. Rose, a student nurse, quickly patched up the injured man, and when an ambulance arrived, insisted on riding with him to the hospital. His name was Henry Martin, according to his driver's license, though both the license and the money in his wallet are dated some 60 years in the future. There's something else, too—a portable telephone that plays music and seems to have a miniature color television inside. Just who is Henry Martin, where did he get these things, and why is someone trying to kill him?
Leap Year
Word Count:

44000
Summary: Gu Non couldn't stop thinking about the magic. They'd lied to her about it. They'd lied to everyone. No one lied to Gu Non. Lord's Dome is a slipstream fantasy about a girl who refuses to believe that the fate of her family is to suffer, the mining elder who must suddenly decide whether to trust this lone girl, and their search for the truth of an enigmatic god while the unyielding everstorm rages overhead.
Lord's Dome
Word Count:

54000
Summary: "Tell me of your homeworld…" "Nope. And that's the last time you watch that movie before bed, baby boy." Talos cut off Kikoi who pouted. "Fine. Then tell me about when Uncle Majid finally stopped being so grumpy and murdery all the time." Kikoi batted his thick eyelashes. "Okay, I can tell you all about that. Well, I don't think he'll ever stop being murdery as you put it." Talos settled into his customary story telling position. "Some would say that story begins well over two thousand years ago when I first met my best friend and powerful unicorn shadow. Some others would say it started a little over a thousand years ago when tragedy struck. But I think it starts when my eldest brother, the crazy half-giant vampire that he is, retired and went on a quest for redemption."  Kikoi draped himself across Talos as he closed his eyes. "Little did Majid and Odin know that Fate sent a tough, smart, wasn't going to take lip from them polar bear to cross their path when they needed it most…" Majid's best friend, Talos, has found his mate and finally recognized his lover of the past several hundred years as his other mate. The mate Majid had spent the last eleven hundred years trying to forgive was back in his life. Will Majid rescue one mate only to lose the other? Or will the fierce polar bear, Siku, give him a chance to redeem himself? Will Odin forgive himself for the actions that tore Majid from his life? And will the not so little bear find him to be a worthy mate? Or is he doomed to die on a quest for redemption? Will Siku find his place not only within the relationship his mates clearly already have but also the entirely different world that is city life? Or is he just fooling himself that he can get over the wall between him and his mates? Bloodlines of Fate is an urban fantasy series set in a world destroyed by humans and resurrected by supernatural beings. This book contains depictions of omega polar bears who will eat you in self-defense, sturdy hair brushes that break naughty butts, timeouts for coloring and painting toes, and a family reunion for the history books. Majid is part two of a two-part story arch that tells the love story of two triads (MMM). It is necessary to read Talos to fully enjoy this book that does end in a HEA despite bickering chefs who try to burn the estate down. This is a type of omegaverse with mpreg.
Majid
Word Count:

53000
Summary: England, 1910 Monty, along with his best friend Bishop, investigates an odd seal-like creature swimming in Manchester Lake. The pair soon realize they've found a selkie when the magnificent animal transforms into the most gorgeous man either of them has ever seen. Determined to discover the origins of the mystical man, they bundle him into Bishop's brand-new electric automobile and whisk him off to London. There they find a host of distractions: a tastefully debauched house party hosted by silver-tongued aristocrats, and a queerly European-inspired novelty called the night club. Both are filled with a cast of characters sometimes amusing and sometimes frightening. And as the night unfolds, Monty comes face-to-face with ghoulish agents of the occult as well as revelations from the past. Most surprisingly of all, Monty finds himself falling for the beautiful creature from the lake, who seems equally interested in him. Can he really find himself in love with a man he has only just met? Or do they have a deeper connection which goes much further back? And what does it all have to do with the memories of his trip to Paris three years prior? The mystery of the selkie from Manchester Lake is only the beginning, and before their adventure is finished Monty will see the culmination of long suppressed secrets explode in a firestorm of magic and passion!
Manchester Lake
Word Count:

94000
Summary: A CHILD OF TWO WORLDS – BELONGING TO NEITHER, DANGEROUS TO BOTH. All Kisaki wants is a place where she can belong, but there are few safe havens for half demons such as her. Raised in isolation within the celestial palace, she longs to escape and explore the world below – Earth. So when an opportunity presents itself, she takes it, inadvertently stealing the Blade of Heaven – her mother's greatest treasure – in the process. Exploring a new land is terrifying enough, but hot on her heels is the tiger-spirit Shitoro. If he catches her, he'll drag her straight back home. She thinks it's to punish her. But in actuality it's to protect her. Kisaki doesn't know it yet, but there's a good reason she's been kept hidden. Half-breeds aren't tolerated by the great demon lords. If they find her, they'll stop at nothing to take the blade and use it to destroy her, her mother, and the new world she hopes to call home.
Midnite's Daughter
Word Count: Information not available
Summary: **Also Available in "Guardians of a Giant's Treasure" anthology** William was a soldier until an IED severely wounded and scarred his body. Now he lives a quiet life in a small village in the Black Forest and is the caretaker of the church and caregiver to the local priest. He's grown fond of the two stone gargoyles on the bell tower and often speaks to them, reminding himself of Quasimodo. But on his thirty-seventh birthday he learns a stunning secret—the gargoyles aren't what they seem.
Night Guardians
Word Count:

132,220
Summary: Bobby Gene is a man who stands out even among his people. Guided by the knowledge of his heritage as a backwoods shaman and more perceptive than many, he's grown to be a valuable asset to those he knows. While he isn't surprised to be the first to know when the woods around him begin to show clues that something isn't right, he doesn't expect just how much these omens and signs will prove to foretell something far more sinister to come. Soon strange dreams and inexplicable encounters have him questioning everything he knows- and then the people who live in his woodland Appalachian community begin to disappear. It's his job to protect and guide the others, what will he do when he's the only thing between them and the end of life as they know it?
Night is Falling
Word Count:

16000
Summary: Recently orphaned and alone, the winged elf Alec wants nothing more than to return to his childhood home one final time and succumb to his nostalgia and grief. But his quest home leads him straight into the arms of a dove-winged, wounded angel...with human captors in hot pursuit. After one magical night together, the two soulmates are united in love. Alec's angel becomes a cupid, transforming his grief into affection and love. But Alec has a secret that keeps him from telling his soulmate how he feels, and he lets his angel slip through his fingers. As his family grows around him, Alec's nest remains empty and cold. Without his soulmate, Alec nears his end. Can he find his angel before it's too late, or will heaven be forever out of his reach?
Not an Angel, But a Cupid
Word Count:

54000
Summary: With his heart's desire at stake, can he resist giving Fate a little nudge? Half-norn event planner Anders Skuldsson is under strict orders from Asgard not to meddle with Fate. But with Enchanted Occasions' latest booking—the competition for the hand of Faerie's one true prince—crashing around his ears, it's really, really, really difficult to toe that particular line. So… if Andy just happens to pose as a contender for the prince? It's an emergency, damn it. Besides, it's only temporary, so Odin can hardly blame him. Right? If Conall of Odstone hadn't sworn a blood oath to protect his half-brother, Prince Reyner, he'd murder the idiot himself. Rey was supposed to be here, choosing a mate before being crowned and wed. Instead, he's disappeared, leaving Con to impersonate him. Again. But when Con meets Andy, his anger turns to desire… and despair. Even if Andy forgives him for pretending to be someone he's not, how could a man as appealing and accomplished as Andy—a man who's eligible for a prince's hand, for pity's sake—settle for the court outcast? As for Andy, his burgeoning feelings for the prince are both unfortunate and hopeless because hello? Half-norn? Faerie prince? Not exactly a match made in Valhalla. When the Faerie Queen herself hands down an ultimatum, the double deception isn't their only obstacle. Unless Andy makes the right decision, both their fates could be sealed by… well… Fate. Nudging Fate is a 54,000-word paranormal rom-com featuring mistaken identity, royalty in disguise, interfering coworkers, an iron knight with a soft heart, a temperamental goblin chef, and a guaranteed HEA.
Nudging Fate