K.L. Noone employs her academic research for writing romance, frequently LGBTQIA, often paranormal, fantasy, or historical. Her full-length romance novels include the Character Bleed trilogy (Seaworthy, Stalwart, Steadfast), Cadence and the Pearl, and A Demon for Midwinter, available from JMS Books, and A Prophecy for Two, available from Inkshares, and she's also the author of multiple romance short stories with JMS Books, and previously with Less Than Three Press, Circlet Press, and Ellora's Cave. Her non-romance fantasy fiction has appeared in Marion Zimmer Bradley's Sword and Sorceress and the magazine Aoife's Kiss.
With the Professor Hat on, she's published scholarly work on romance, fantasy, and folklore, including a book on Welsh mythology in popular culture and a book on ethics in Terry Pratchett's fantasy. She is happily bisexual, married to the marvelous Awesome Husband, and currently owned by a long-legged black cat named Merlyn.
Contact Information:
Books By K.L. Noone
Word Count: Click here to reveal60097 (Click here to hide)

Summary: Once upon a time, on a rocky island with enchantment under the ocean ... Cadence Bell left the windswept Northern Isles and his parents' inn for the theaters and royal masques and glitter of Londre, swearing he'd make his fortune as a playwright and poet, trading fish stew and rain for fame and adoration and a place at the Queen's Court. Now his parents are gone and Cade's inheritance brings him back home, where he'd never wanted to return. But magic lurks beneath the waves, a stray pearl might be a key to another world, and even the quiet local schoolteacher has secrets of his own. Jeremiah Carver never meant to hide secrets. But he promised to tell no one about the other world he's seen, and he keeps his word. Even if that means concealing magic from Cadence Bell. Which is difficult, since Cade's not only a dazzling literary success, but also the person Jeremiah's loved from afar since their years-ago childhood. And he's afraid he's falling for Cade all over again now. When Cadence falls under the siren spell of the ocean's magic, Jeremiah has to make a choice and return to a world he's left behind once before to rescue his heart from the sea.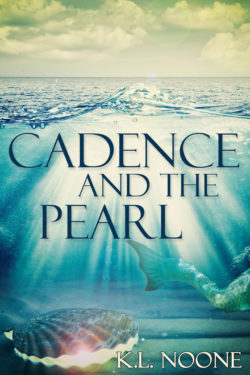 Cadence and the Pearl
Word Count: Click here to reveal11220 (Click here to hide)

Summary: Thomas East was meant to be the youngest Arch-Mage in history, a magical genius and a solver of problems. But he hadn't expected quite so many problems -- not to mention the endless meetings, bureaucracy, and political negotiations. So he's currently hiding in a sleepy California seaside town, working in an ice cream parlor and avoiding everyone he's let down ... until a firebird in need of rescue crashes into his shop. Nicholas Incandesco has far too many problems. He's a firebird, a shapeshifter, and a power source, and a lot of magicians could use someone with his gifts. He's also technically a murder suspect with two magical bounty hunters on his trail. He just wants someplace safe to land, and the attractive witch behind the ice cream counter might offer a sweet refuge. This encounter might be exactly what both Nicholas and Tom need to find themselves ... and rescue each other.
The Arch-Mage's Firebird
Word Count: Click here to reveal15473 (Click here to hide)

Summary: Three superheroes in love! Or one superhero, one former sidekick, and one redeemed supervillain, at least... Ryan, John, and Holiday have been partners -- in every sense of the word -- for two years. They've saved the world, fallen in love, and remodeled the secret base to include bookshelves and a bigger bed. But Ryan and John have always been the public face of the team. The world still believes Holiday's a villain. And he's been using that reputation to stay undercover and share information. Tonight, though, Holiday comes home injured, and his partners aren't sure the mission's worth his life. Contains lasagna, superhero theatrics, home renovation, a thunderstorm, and very enjoyable use of superpowers in bed.
Sundown, Holiday, Beacon
Word Count: Information not available
Summary:
In every legend of Fairyland, the fairies have their own reasons for crossing the border…
Oliver has spent his life as the crown prince, preparing to rule but in no hurry about it, enjoying life and taverns with Tirian, his fairy-companion and best friend. But when the traditional Vision Quest calls— and a dragon appears—Oliver finds himself facing difficult questions about heroism, sacrifice… and the emotions he's discovering about Tir. But Tirian has secrets of his own, about his purpose, his magic, his feelings for Oliver, and a prophecy that will change the fates of two kingdoms forever.
A Prophecy for Two
Word Count: Click here to reveal85788 (Click here to hide)

Summary: Kris Starr used to be famous. Rock and roll. Sold-out shows. Literal magic. Empathic talents and screaming fans. But he has a problem or two. He's having a hard time writing new music. It's Midwinter, which means he's surrounded by depressing holiday cheer. And he's in love with Justin, his manager, who has a talent for rescuing almost- or once-famous bands ... and who's hiding secrets of his own. Justin Moore, on the other hand, is very good at keeping those secrets -- he's had to be for years. One secret involves a demonic inheritance that would make him a target of suspicion. Another involves his past. And the third involves Justin's feelings for Kris Starr, rock and roll icon and now his client ... and a powerful empath.
A Demon for Midwinter