Kazy Reed grew up on a small island off the Maine coast. At the age of sixteen, she announced to her parents that she was going to move to Denmark for six months as an exchange student. That trip changed her life, and sparked her love of travel, languages, and art history. After graduating from college with a degree in Art History, she moved back to the island where she began to write short stories. Ten years later, when she was introduced to gay erotic fiction, the seed was planted and she never looked back. Kazy now lives near the coast of Maine, with her very understanding husband and two ridiculously precocious children.
This author has been favorited by 1 user.
Contact Information:
Email Address: vampwriterblog@gmail.com
Books By Kazy Reed
Stand-Alone Books
Word Count: Click here to reveal49000 (Click here to hide)

Summary: Will the bond of blood outweigh the passions of the heart? While sketching the Temple of Dendur, graduate student Carter Denwright meets—and is seduced by—a powerful vampire by the name of Alder. Once kept secret from the human world, now everyone knows of their existence. Blinded by mistaken feelings for Alder, Carter allows himself to be drawn into his life. Too late, he realizes two things: one, Alder is vicious and cruel, and two, Carter's true love is Alder's brother, Freyr. The attraction between Carter and Freyr is strong, but they must fight this feeling or face the wrath of Alder. Despite their best efforts, Alder discovers the truth, and punishes Carter, hiding him from Freyr in a cruel game of cat and mouse. Freyr is not as strong as his brother, but he vows that he will find Carter again and will stop at nothing to get him back. Carter, caught in Alder's cruel grip, commits an act of desperation which will change all their lives forever. The question is: can Freyr find Carter and is the bond between him and Carter enough to break Alder's hold and spoil his plans to ruin them both? *Note: There are scenes of mental/sexual abuse in the first chapter of this book.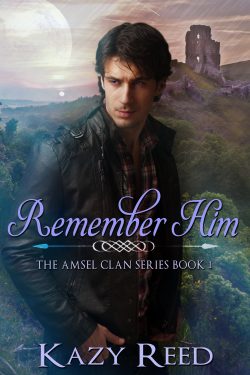 Remember Him
Word Count: Click here to reveal58198 (Click here to hide)

Summary: Puberty is hard. Highschool's harder. Growing up in a house full of vampires? Priceless. Jake Reinbach is the son of vampires. He is also a high-school senior, hoping to live as normal a life as possible within the human world, but his bright purple eyes and vampire parents make him an outcast. When falsely accused of threatening a classmate, Jake is forced to withdraw from school, and back into the clan in which he was raised. He is devastated, but a young human comes to his door one evening with a startling confession. Will Hayden is secretly attracted to Jake, and is bereft when the young vampire leaves public school. Fascinated with immortals, Will unfortunately lives in a household where hatred of vampires is part of the daily diet. He realizes his father is entangled in a conspiracy against the vampires, and he goes to Jake's family and tells them of his suspicions. When he then confesses his feelings toward Jake, he sets in motion a series of events that will change his life—and Jake's—forever.
Not Human Enough