Tinnean has been writing since the 3rd grade, where she was inspired to try her hand at epic poetry. Fortunately, that epic poem didn't survive the passage of time; however, her love of writing not only survived but thrived, and in high school she became a member of the magazine staff, where she contributed a number of stories.
While involved in fandom, she was nominated for both Rerun and Light My Fire Awards. Now she concentrates on her original characters and has been published by Nazca Plains, Dreamspinner, JMS Books, and Wilde City, as well as being self-published. Recent novels have received honorable mention in the 2013, 2014, 2015, and 2016 Rainbow Awards, and two of the 2014 submissions were finalists.
A New Yorker at heart, she resides in SW Florida with her husband, two computers, and a Surface 3.
This author has been favorited by 3 users.
Contact Information:
Email Address: tinneantoo@gmail.com
Books By Tinnean
Word Count: Click here to reveal91641 (Click here to hide)

Summary: Johnny Smith's luck has been bad from the moment the Stock Market crashed and he'd been forced to leave an exclusive boarding school, and he sees no reason to believe it will ever change. But then he meets Church Chetwood, a dashing, devil-may-care director of motion pictures, and his life is turned topsy-turvy when Chetwood takes him along on what the man promises will be the adventure of a lifetime. Johnny doesn't care, as long as he's with his Mr. Chetwood. The year before, Church had hired Captain Johansen to take him to the mysterious island of Iwi Po'o on the tramp steamer August Moon. There he'd found and captured a sabretooth tiger and brought the animal back to the States. "Chetwood's Kitty," so dubbed by the press, is the reason he has to leave New York so precipitously -- people had died and the law is after him. The only bright spot is the kid he'd come across in a saloon. Church thinks he's had the best idea of his life when he decides to take Johnny along with him to the South Seas. He and Captain Johansen plan to make a living transporting goods from one island to another, and they have every intention of avoiding Iwi Po'o. But a treacherous stowaway has plans to take the August Moon for himself, and convinces the men to mutiny. Johnny, Church, the skipper, the ship's cook, and the wireless operator, accompanied by the little girl Johnny had rescued from prostitution, find themselves in a lifeboat, with Iwi Po'o the only spot of land. The last time Church was on this island, twelve men lost their lives to what lived there. Will Johnny, Church, and their friends somehow manage to make it our alive this time?
Whither Thou Goest
Word Count: Click here to reveal17314 (Click here to hide)

Summary: IChurch Chetwood, renowned motion picture director, is given an ultimatum by his studio: film a movie with romance or else. Since this is the height of the Depression, and since Church enjoys eating, he reluctantly agrees. He finds a beautiful woman who's willing to sail on the August Moon to the uncharted island of Iwi Po'o. While there, he makes the discovery of a lifetime, guaranteed to make them all millionaires ... Only it doesn't exactly turn out like that. The "discovery of a lifetime," a saber-toothed tiger the press dubs Chetwood's Kitty, breaks free and runs amok in Manhattan, causing death and mayhem. Months later, Church is facing indictment and a long stretch up the river and has no choice but to lie low until he can get out of town. While nursing his troubles in a saloon, he spots a young man who's even more down on his luck than Church. Johnny Smith has been on his own since Black Tuesday, four years earlier, and he does what he has to in order to keep body and soul -- what's left of it -- together, even if it isn't what he ever expected to do. He enters the saloon, hoping for a little warmth and perhaps a meal. What he finds is Church Chetwood, the director whose documentaries have fascinated him for years. Mr. Chetwood buys him that meal, and Johnny willingly goes with him to his rooming house, ready to do whatever Mr. Chetwood wants, even if Mr. Chetwood claims he isn't "like that." Is Johnny's luck about to take a turn for the better? After all, Mr. Chetwood has a plan to get out of town, and if Johnny's really lucky, maybe Church will let him come along. Johnny crosses paths with Church in a dingy saloon. Two orphans of the storm that's the Depression, what will their future bring, and will it bring it to them together?
Call Me Church
Word Count: Click here to reveal112566 (Click here to hide)

Summary: David Knight has been plagued by dreams his entire life, only to have all memory of them vanish when he awakens. Now the dreams are coming with more frequency, and they seem to be drawing him to the Amazon. A scientist with a PhD in ichthyology and a dedication to learning all he can about lungfish, whose existence dates back to the Devonian era, David is determined to see what the Amazon holds. His hopes seem about to be answered when Dr. Carlos Avila contacts him. It seems the Brazilian archeologist discovered the remains of a previously undiscovered species on a tributary of the Amazon, and he'd like nothing better than for David to join the expedition to see if more of the creature can be found. Of course David leaps at the opportunity and flies to Pesadelo Bay to join the mismatched team. Once there, he discovers not only does Dr. Avila have his own agenda, but a former conquest as well as a friend who'd saved his life years before are part of the team and are engaged to be married. Meanwhile, the need to sail up the Amazon to find what… or who… is calling him there has become more and more pressing, and David must decide which is the most important—learning what Dr. Avila really is searching for or finding the answer to his dreams?
Lagoon of Dreams
Word Count: Click here to reveal7643 (Click here to hide)

Summary: Space politics sends The Protector on a mission, the failure of which could result in mass destruction. When her mission is sabotaged, the man bred from birth to be a Protector must leave his lover in order to carry out his duty. However, before he leaves, he promises to meet the white-haired H'asean at Asphodel's Pit, one of the most dangerous dives in all the known universes, sending him off with Protector's Brachi friend. Meanwhile, at Asphodel's Pit, inhabitants of other planets are going about their business. Sloff runs the dive, along with his old friend Rinig sa Bre, who provides security. Both men are unaware all hell in on the verge of breaking loose, as a Protector is about to arrive, looking for his young sir.
I Will Meet You at Asphodel's Pit
Word Count: Click here to reveal34985 (Click here to hide)

Summary: By the year 2060, mankind is on the verge of bringing Terra to her knees. The population has exploded, and land for cattle and crops has been sacrificed for housing and employment for the more than fifteen billion souls now living on the planet. Synthetic food is created in plants, and the remaining animals are kept in zoos and game preserves of the wealthy. In an effort to insure the survival of mankind, spaceships are sent to explore Terra's nearest neighbors, Mars and Venus, but will it be too little too late? The four men who took the MRM to Mars have high hopes, until on their return home they travel through a magnetic field that crashes them… somewhere. As they explore the unknown world with its dangers, Doc, Nick, Hank, and Ed will struggle to come to terms with their new reality and find their own paths to happiness.
To Love Through Space and Time
Word Count: Click here to reveal19852 (Click here to hide)

Summary: No government lasts forever, and the Third Confederation is no exception. With its collapse, the starship Midnight Ride has no choice but to run—from rebels, pirates, and warlords, with a cargo bay of political refugees who've been cryogenically frozen. Now, after centuries of drifting through space, trying to get home, the starship's systems are failing, and her occupants don't have much time left. Fortunately, they've wandered into a solar system containing a G-type star, and it's left to Chief Scout Hart and his scout pod Sarah to explore the sole planet that seems as if it might be hospitable. However, others call the blue and green planet home, and Hart must determine if they're a threat. Will what Hart finds on the planet be enough to ensure the survival of the Midnight Ride's passengers and crew, or will the desire for power overtake the refugees and lead to disaster?
Blue and Green Persuasion
Word Count: Click here to reveal42060 (Click here to hide)

Summary: Dark deeds are being done, and Jenn Canaday, a special agent with the FBI, has been assigned to look into them. This takes her to New Mexico, where cattle are being rustled and people are going missing—one of them the niece of the state's governor. Meg Parkinson is a sheriff's deputy in the small town of Laurel Hill. She and Jenn had once spent a steamy week together, but then Jenn had sent her away, something Meg hasn't gotten over, as reluctant as she is to admit it. When Meg notices that the homeless camp on the edge of her town has become deserted, Jenn is brought into her vicinity to aid in the investigation. Will the former lovers be able to work together? Can they rekindle the flame that had once burned so brightly? And will they learn what's behind all the disappearances without disappearing themselves?
Surviving the Apocalypse - Long Leggity Beasties
Word Count: Click here to reveal54,637 (Click here to hide)

Summary: Laurie Parkinson, who's lived in Laurel Hills all his life, is a gay sheet metal worker who'd rather be a gay hairdresser. Wheat Dupuis, who's also gay, is the scion of one of Laurel Hill's wealthiest families. He'd rather grow grapes than become CFO of Dupuis International. Laurie wakes one morning to discover his family gone and his town decimated by a bacteria that has lain dormant for millennia, incased in ice. With the melting of the ice caps, the bacteria is released, and mankind faces a pandemic that could surpass the Black Plague. Wheat and his family are on their way to safety when the unthinkable happens and he's left behind. Laurie knows of a bunker in the woods outside Laurel Hill, where he intends to take refuge. On the way there, Laurie finds and rescues Wheat. Can two such dissimilar men work together through a pandemic to find their families ... and possibly find love, as well?
Surviving the Apocalypse - Pandemic
Word Count: Click here to reveal16508 (Click here to hide)

Summary: Lyncoln Ryland always saw himself as an ordinary man with an ordinary job, working maintenance in an ordinary mall. The only thing about him that isn't ordinary are his feelings for the man who's renovating the mall, but any kind of relationship with such a sophisticated man is highly unlikely. Adam James is the wealthy man who owns the mall. He's secretly been yearning for Lyncoln, a man he doesn't see as ordinary in the least. But Adam's family has plans for him, and they don't include a relationship with a blue-collar worker. All this is about to change when the sirens go off, signaling the possible end of the world. When the two men realize this isn't a drill, they take shelter in the mall that isn't quite as ordinary as everyone believes. What will the outcome be when two such disparate men must survive the apocalypse together?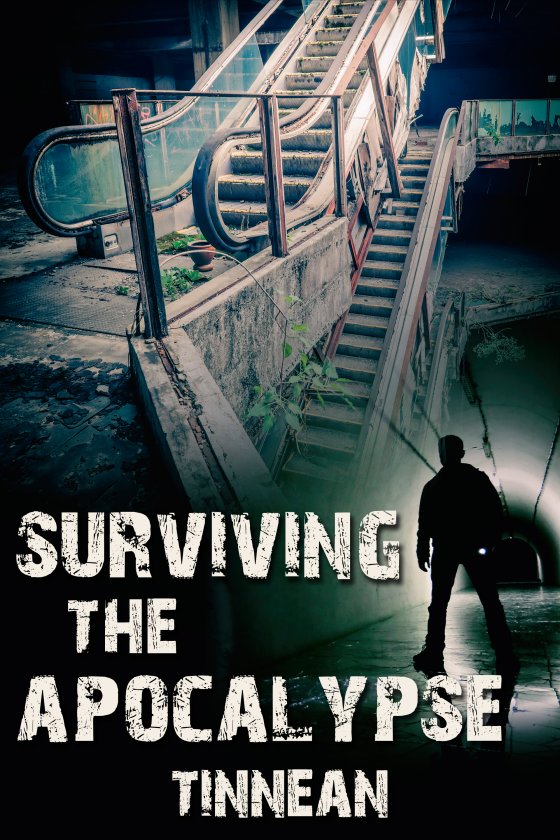 Surviving the Apocalypse
Word Count: Click here to reveal67429 (Click here to hide)

Summary: During the War to End All Wars, Roddy Sayer survived his trip down the Ruzizi with his beloved, Charlie Pearson. He survived the sinking of the Konigin Marie Christine he and Charlie engineered. But now it's 1922, his beloved is dead after working on a dig in Egypt to unearth royal tombs, and Roddy is alone, with odd, erotic dreams of an Egyptian prince ensnared by the machinations of a high priest. Is he losing his mind? Thomas Fortescue-Smythe, who flirted with Roddy and made advances toward him before, finds him again. Tommy persuades Roddy to come to his family home in England, and eventually, to share his bed and his body. But when Roddy sees an Egyptian man and knows it is the same man who was the high priest in his dreams, can he keep himself and Tommy safe?
The Most Loved of All
Word Count: Click here to reveal98659 (Click here to hide)

Summary: Many obstacles stand in Warrick Synclaire's way. A baronet's son, he's in love with his best friend, Thomas Smythe. Same-sex love is illegal in early 20th century England. To complicate things, Warrick is heading for Canada, while Thomas is destined for the military college at Sandhurst. Warrick isn't sure he can bear the separation. The day before Warrick leaves, Thomas persuades him to see a fortuneteller. The old gypsy woman's warnings don't scare Warrick, but another gypsy, Nicolae, intrigues, arouses, and terrifies him. Later that evening, Nicolae breaks into Warrick's bedchamber, bedding then biting him. But Warrick convinces himself it was just a bad dream and sails off to Canada to start a new life. There Warrick renews his acquaintance with Fox Sullivan, who he first met during the war. Soon the two become lovers, but for Warrick, the relationship is purely physical. Thomas still owns his heart. When he can no longer bear their separation, Warrick returns to his ancestral home in Kent, determined to reunite with Thomas, who now has a lover of his own. But the encounter with Nicolae changed Warrick considerably. Every full moon he turns into a ravenous creature, which seems able to rule his life even during daylight hours. Determined to win over Warrick, Fox sells his medical practice and heads for England. But will he be too late to save the man he loves?
Destiny's End
Word Count: Click here to reveal43224 (Click here to hide)

Summary: Gabe Granger gathers intelligence for George Washington, even after he's bitten by a vampyre in the service of the British. Remember Littlebury, his longtime friend, stays with him as his black swan, keeping him safe from sunlight and getting messages to General Washington. After the war ends, they continue working for the fledgling government through one conflict after another. When Gabe loses Remember at the Battle of Gettysburg, he's ready to give up, but his country stills need his services. And there are many black swans for him to choose from. None are any more fortunate than Remember, and one by one they're killed in various wars. All Noah Poynter wants is to be a black swan, and he's devastated when his pop tells him he's just a normal. In spite of everything, Gabe and Noah become friends. But is there any hope for something more for the two of them?
The Black Swan
Word Count: Click here to reveal41099 (Click here to hide)

Summary: Terra is overcrowded, but a solution may have been found -- tucked away in Roswell is alien technology that leads to the creation of a method of space travel known as portaling . A party of soldiers and scientists led by Dr. Emma Bradley, Colonel John Berger, and Dr. Layton Tremayne are about to take what they believe is the first step into the unknown. But what they discover is not only a wonder but a puzzle. The city of Eden on the distant planet Nibiru has obvious Terran influences. Who was there before them? When Emma, John, and Layton return to Terra, they're dismayed to find things are even worse than they were when the trio left. The atmosphere is on the verge of toxicity and the population is reaching Malthusian proportions. Worse, there are plans afoot to portal the excess population off Terra to planets which may not be what their new inhabitants expect. Most won't survive. Then they learn that a platoon of soldiers were portaled to Eden for a planned invasion of Nibiru and the surrounding planets. Emma, John, and Layton scramble to stop the military action, but will they be able to take back the city that's become their home?
Portal to Eden