Paranormal stories that include a touch of romance. Return to general Paranormal
Note: these books are currently sorted by release date, with newest first.
Word Count:

135408
Summary: Alexio Asmodai is the demon king of Eaglafonn, a small outpost kingdom in the Netherworld overruled by the Demon Lord Asmodeus. It is Alexio's responsibility to protect and police the frontier borders against any threats. He is an accomplished knight, so that part came easy. Eaglafonn is a cold and isolated kingdom. Alexio needed to stay and build his castle atop the hot springs to beat an addiction to seduction sickness. After over seven centuries, he thinks his loneliness has finally come to an end when he opens a crate to find a woman sent by Asmodeus for him to keep safe. He falls for her instantly. She is a human woman, fragile, timid, and irresistible. He must follow his liege's directive, convince her to become his queen, and see that she is cared for properly in a place that is inhospitable to her existence. This leads to a realization that his castle lacks a lot to be a first-class home for a lady. Can a tainted demon prince rise to the challenge to become a true king and win the woman who stole his heart? Dread Allies 7-14 The Shadow king of Eaglafonn has chosen his queen, but his castle lacks the feminine element. To make her more comfortable, he orders the demon princes to seek out and claim their own mates. That is easier said than done. Eaglafonn is a cold dark isolated kingdom in the Netherworld. It might be easier to claim mates from the Domhain, but not everyone could survive on the brutal dangerous frontier. The other options afforded from the Netherworld come with their own dangers. The magic is unbalanced and balancing comes with a price. Claiming their mates lead the demon princes on epic mini journeys and reveals the need for Eaglafonn to take a greater role in helping Luke aid the dream. Dread Allies is a miniseries set in the Netherworld in the dream. It is an ancillary group of stories to the Draoithe saga. While it is set in that world, it is not in the direct series lineup. The dream just got darker and colder. Welcome to Eaglafonn.
Dread Allies: Shadow King
Word Count:

60097
Summary: Once upon a time, on a rocky island with enchantment under the ocean ... Cadence Bell left the windswept Northern Isles and his parents' inn for the theaters and royal masques and glitter of Londre, swearing he'd make his fortune as a playwright and poet, trading fish stew and rain for fame and adoration and a place at the Queen's Court. Now his parents are gone and Cade's inheritance brings him back home, where he'd never wanted to return. But magic lurks beneath the waves, a stray pearl might be a key to another world, and even the quiet local schoolteacher has secrets of his own. Jeremiah Carver never meant to hide secrets. But he promised to tell no one about the other world he's seen, and he keeps his word. Even if that means concealing magic from Cadence Bell. Which is difficult, since Cade's not only a dazzling literary success, but also the person Jeremiah's loved from afar since their years-ago childhood. And he's afraid he's falling for Cade all over again now. When Cadence falls under the siren spell of the ocean's magic, Jeremiah has to make a choice and return to a world he's left behind once before to rescue his heart from the sea.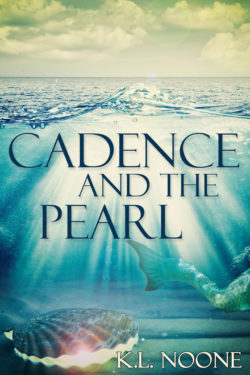 Cadence and the Pearl
Word Count:

118937
Summary: Frank Grimes is a lowlife, no count, barely classifiable as a human, male who just happens to have enough sense to hire and retain qualified construction workers. He landed the contract to build most of Draoithe in January of 2016. He's not only worthless, but he's also criminal filth. He will do anything for an easy dollar. After the Draoithe housewarming party, his true colors shine through when he attempts to rape the architectural designer in her apartment after driving her home. Luke can't afford to let Jace kill him or allow Flame to turn him as dragonsworn, but there is no way that Frank can be allowed to just get away with what he's done. Even the Assassin King wants him dead, and he is the dragon called to serve one miscreant underking. Sentenced to house arrest and forced labor, Grimes seeks a way to fulfill the requirements Luke sets on him to gain enough respect that Javier will turn him into a canine shifter until he meets a blood demon who wants to help Luke out. Is it possible to totally rehabilitate the walking filth that is Frank Grimes into a real man in order to help him avoid certain death and turn him into a wolf? Or will the demon simply drink him dry and slowly end his miserable existence?
Draoithe: Filth and Death
Word Count:

11220
Summary: Thomas East was meant to be the youngest Arch-Mage in history, a magical genius and a solver of problems. But he hadn't expected quite so many problems -- not to mention the endless meetings, bureaucracy, and political negotiations. So he's currently hiding in a sleepy California seaside town, working in an ice cream parlor and avoiding everyone he's let down ... until a firebird in need of rescue crashes into his shop. Nicholas Incandesco has far too many problems. He's a firebird, a shapeshifter, and a power source, and a lot of magicians could use someone with his gifts. He's also technically a murder suspect with two magical bounty hunters on his trail. He just wants someplace safe to land, and the attractive witch behind the ice cream counter might offer a sweet refuge. This encounter might be exactly what both Nicholas and Tom need to find themselves ... and rescue each other.
The Arch-Mage's Firebird
Word Count:

100,000
Summary: When Fancy sent Richard from Barbados, she did not tell him her plans. Richard arrives unexpectedly after she and Kirk go to Ireland. Richard discovers she has adopted Kirk's daughter, and he concludes she will never abandon Kirk. Brokenhearted, Richard returns to the future before Fancy can tell him her marriage to Kirk is void. Richard's departure allows Kirk to woo Fancy again in earnest and they remarry. The couple sail to Bermuda, where Kirk leaves Fancy and the children at Spring Haven to sail to Barbados. A hurricane destroys the Spring Haven house. Fancy takes the children to the mainland and on to the safety of McCarron's Corner. En route, she learns Kirk's ship was destroyed in the hurricane and Kirk is believed to be dead. At McCarron's Corner, Fancy manages to go forward in time, where Richard finds her. She gives Richard another chance. They fall in love again, marry, and she writes a best-selling memoir, which attracts unwanted attention. Will they survive when a stalker's dangerous obsession threatens to destroy their future?
Diary of the Reluctant Duchess
Word Count:

20000
Summary: A story born in the hollers of Eastern Kentucky. Elizabeth Robinson. An Elizabeth Robinson has lived in the hills of Eastern Kentucky as long as people have built permanent settlements in the lush, green forests. While the mountains recover from the War of Northern Aggression, the simple folk seek the healings of the Robinson women. Three generations, working the ways from the old country, live in isolation. The youngest Elizabeth Robinson, a healer by happenstance, despises her role in the family. She longs for freedom, the wilderness of her youth, an escape from a dark secret. Alone in the forest, she stumbles upon the ghost of a Yankee soldier, Samuel Henry. Determined to help Samuel pass beyond the veil, Elizabeth brings him back to her mountain home. Turning of the wheel of fortune, prosperity changes to misfortune for the Robinsons, and a menacing figure lingers like a thick fog. Generations, built on lies, force Elizabeth to face a bleak reality and make the ultimate sacrifice.
Apparitions of Elizabeth Robinson
Word Count:

98400
Summary: Sarah Colby is a musician, teacher, lover, sister, and so much more. In the past year, she learned that sometimes life takes you places you never even knew existed. For Sarah and her sister Annie, they found out that not only were the monsters real but sometimes you loved them. Now the Colby sisters and their friends are being targeted by someone with a grudge. They must discover who is attacking the people of Columbus or risk losing all that they hold dear. Nobel Keller is with them every step of the way but will she bring salvation or merely the end of their lives in Columbus?
Embracing Forever
Word Count:

29672
Summary:
It wasn't supposed to be REAL! Bigfoot doesn't actually exist. Yetis, shifters, creatures of the night…none of those exist. Right? Right?
There's nothing about perky—some might even say twinkie—Oliver Hughes that would make a skeptic like Sensational News' (Never Fake! We Swear!) reporter Wilson Banks think otherwise. But while pursuing soundbites for a tabloid story about Bigfoot, Wilson witnesses something he wasn't meant to see.
In Wilson's new reality, is there room for love with someone whose dreams are as big as his…er…feet?
This fun novella has a paranormal twist, a hint of mystery, and a flavorful dollop of romantic comedy. Mix it all together for a satisfying HEA!
Keywords: shifter, Bigfoot, comedy, fun, California, mystery, twink, reporter, tabloid
Weekend at Bigfoot's
Word Count:

71500
Summary:
JMS Books' Trios are themed collections of three gay romance stories by a trio of authors. Each story is available separately, but readers can get all three for a discounted bundle price.
Legendary Loves Volume 2 contains three paranormal shifter M/M romances just in time for Halloween! Contains the stories:
In My Arms Again by Nell Iris
The Murky Depths by Kassandra Lea
Weekend at Bigfoot's by Addison Albright
Legendary Loves, Volume 2
Word Count:

57000
Summary: Previously on Dragon War Chronicles, the first strike was made against their enemies, but the cost was heavy. Mourning their losses Danica still must prepare for dragons that will be coming to woo her. She already knows the dragon she wants to mate to, but will she convince Kollin that she's ready to commit? Of all the dragons going to Toulouse to meet Danica and see if they have a chance only one has a completely different agenda. He knows which dragon he wants and it isn't Danica. Will Xavier win the heart of Danica's brother? Anchin Luu, Danica's brother and manager of her Las Vegas casino, Dragon's Hoard, has spent his whole life alone due to his deadly nature. A broken experiment and retired assassin Anchin isn't sure what to make of the water dragon that has invaded his life. Love is in the air, but so is gunpowder. SLIPs going missing, Coyotes crashing parties, and a mating you'll never forget are all in store for you on the next exciting installment of Dragon War Chronicles. Attention: This book contains explicit sexual content between consenting dragons, depictions of relationships that are MF and MM with a dash of doublemint fun. Dragon War Chronicles is a continuous series. It is best read in order. SYN Consulting Secrets Revealed First Strike Dragon's Hoard
Dragon's Hoard
Word Count:

54000
Summary: Sundance is a promising young Warrior Angel, the first in centuries to join the Divine Army. With the help of one of the most powerful Archangels, her skill and talent develop, allowing her to master some of the most difficult tasks that face her kind. Sundance, under the supervision of the 'Council of Twelve' seeks to prove that she deserves her unusual gifts in the eternal fight between good and evil. Follow her adventures as she discovers love, fights the good fight, and finds herself in the heat of battle trying to keep her wings from being singed. [video width="1920" height="1080" mp4="https://www.limfic.com/wp-content/uploads/2023/02/Sundance-Book-Trailer-v2.mp4"][/video]
Sundance
Word Count:

91154
Summary: Flame is scarred from a past filled with lies, deceptions, and heartbreak. He is not guilty of what his brothers believe, but Blaze is the only one who knows the truth. He was betrayed by the king he had served. The girls he gave the dark gift to had been innocent. When he finds his Valkyrie, beaten, raped, broken, and fading after having been forced to accept the dark gift without her consent, Flame vows that he will do anything to save her. The light seems gone from both her and the world she finds herself in. Little does Flame know that for her to have the light again, he will sacrifice his honor, his integrity, and his life after breaking every law he can manage to break and even demand absolution for crimes he never committed. Many men say they will die for the love of their life. Flame somehow needs to do it four damn times, find a way to fix not only her broken magic, but fix her broken spirit as well, and then figure out how to live for her! All men wish to love a vampire, but Flame burns in his soul for one who holds the fire and has been granted the dark gift of an immortal vampire princess.
Draoithe: The Dark Gift
Word Count:

42,203
Summary: Katja has long spent her life buried in the pain and sorrow of her past, a vampire abandoned to her fate for over 300 years, she never expects to meet another who could help her reclaim her existence. Raven, a poet and fellow lost soul, could be the one to spur her on, but in order to have the future she has only begun to grasp, she must uncover the truth about her origins and the awful event which left her alone centuries before. If she cannot face her past and reclaim her strength, she will lose everything.
Eyes Like Blue Fire
Word Count:

31000
Summary: Pip Leighton is in a fix. His sister's marriage hinges on him staving off the family's impending financial ruin by taking the job of secretary to Lord Cross, a reclusive man with a temper befitting his name. Developing a passion for his employer was not on the cards. Neither was getting caught up in the deep mystery surrounding Foxwood Court and its resident ghost, but Pip has never been one to shirk a duty. As Pip delves deeper into the past, he discovers that his only hope for a future with Cross may depend on a man long dead—a man with a curious resemblance to himself. Written for lovers of gothic romance and ghost stories, The Ghost and the Secretary is the first in a series of gay romance novellas.
The Secretary and the Ghost
Word Count:

58000
Summary: Previously on Dragon War Chronicles, our heroes recovered and were preparing to take the fight to a still unknown enemy. Meanwhile, startling breeding experiments were revealed. Three sites are discovered in Russia that could hold all the answers they've been looking for. Three strike teams are assembled led by Xander, Kollin, and Tyler. Three simultaneous attacks are combined to make one devastating first strike against their hidden enemies. What horrors will they discover? What plans will be revealed? Why is a member of the Dragon Council showing up on Danica's doorstep with ultimatums? Find out in the next exciting installment of Dragon War Chronicles. Warning: This book contains explicit sexual contact between consenting adults. There are romantic, BDSM, and purely sexual relations shown that are MM and MF. There is also high sexual tension and alpha male posturing that will make you laugh and roll your eyes along with plenty of snark and definite teasing of dwarf-like dragons. Dragon War Chronicles is a continuous series. It is best read in order. SYN Consulting Secrets Revealed First Strike Dragon's Hoard
First Strike
Word Count:

80,000
Summary: "If it weren't for bad luck, she'd have no luck at all," lament the family of Fancy Selk, who has been the victim of horrific abuse. Fancy decides it is high time she learns to make lemonade from lemons instead of always making lemons from lemonade. As she learns to survive her past abuse, young Dr. Richard "Rick" Winslow manages to go back in time to find the beautiful young woman. Rick learns Fancy is married to another man. When her husband is killed at Yorktown, she finally admits her attraction for the handsome physician, as they fall in love, only to be ripped apart not once, but twice.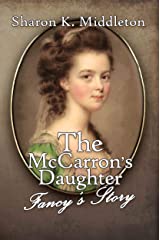 The McCarron's Daughter
Word Count:

75000
Summary: After decades of unrequited love, this kangaroo will jump at the chance for a date. Any date. Lovelorn kangaroo shifter Hamish Mulherne, drummer for the mega-hit rock band Hunter's Moon, waited years for the band's jaguar shifter bassist to notice him. Instead, she's just gotten married and is in a thriving poly relationship. How is Hamish supposed to compete with that? But with everyone else in the band mated and revoltingly happy, he needs somebody. Since he can't expect true love to strike twice, he signs up with Supernatural Selection. Because what the hell. When Zeke Oz was placed at Supernatural Selection through the Sheol work-release program, he thought he was the luckiest demon alive. But when he seems responsible for several massive matchmaking errors, he's put on notice: find the perfect match for Hamish, or get booted back to Sheol for good. The only catch? He has to do it without the agency's matchmaking spells, and Hamish simply will not engage. But Zeke starts to believe that the reason all of Hamish's dates fizzle is because nobody in the database is good enough for him. And Hamish realizes that his perfect match might be the cute demon who's trying so hard to make him happy.
Demon on the Down-Low
Word Count:

74000
Summary: Sarah Colby has always run from commitment. But after more than a year on the road following her musical dreams, even she yearns for a little stability. Her sister Annie is only too happy to welcome her back home. When she meets Annie's boss, Nobel Keller, she's immediately drawn to the woman's youthful good looks and dangerous charisma. The first night together leaves Sarah aching for more, but the second shows her the true price of passion.
Welcome to Columbus, where the only thing hotter than the music scene is what happens after the last note is played.
Running From Forever
Word Count:

55000
Summary: Can a chance meeting rekindle their incendiary attraction? While cutting through the Interstices—the post-creation gap between realms—Smith, half-demon tech specialist for Enchanted Occasions Event Planning, spies the person he yearns for daily but dreads ever seeing again: the ifrit, Hashim of the Windrider clan. On their one literally smoldering night together, Smith, stupidly besotted, revealed his true name—a demon's greatest vulnerability. When Hashim didn't return the favor, then split the next morning with no word? Message received, loud and clear: Thanks but no thanks. Although Hashim had burned to return Smith's trust, it was impossible. The wizard who conjured him holds his true name in secret, and unless Hashim discovers it, he'll never be free. When their attraction sparks once more, the two unite to search for Hashim's hidden name—which would be a hell of a lot easier if they didn't have to contend with a convention full of food-crazed vampires on the one day out of the century they can consume something other than blood. But if they fail, Hashim will be doomed to eternal slavery, and their reignited love will collapse in the ashes. Luckily Smith is the guy who gets the job done—and Hashim is never afraid to heat things up. Devouring Flame is a 54,000-word enemies-to-lovers, second-chance paranormal rom-com featuring a down-at-heels carnival with sinister undertones, a minotaur with an affinity for flowers, a prima donna goblin berserker chef with serious knife skills, and a guaranteed HEA.
Devouring Flame
Word Count:

29379
Summary:
As a freshly turned vampire, Neil had frozen in panic when he'd found himself face-to-face with his ex-boyfriend, Cameron. Neil thought that misstep and its associated danger was all in the past, but Cameron's current boyfriend, Dennis, is like a dog with a bone, and a keen imagination. When the two men's curiosity progresses to the point the vampires consider their secrecy to be endangered, choices must be made.
Now that faction leader Albert has a bloodmate, he finds himself second-guessing his decisions. Neil would be crushed knowing his mistake led to human deaths, but Albert shouldn't factor that into the difficult choices he must make. Will Albert's indecision put the entire vampire establishment in danger? Or is redemption only a flamethrower away?
Keywords: gay, bisexual, paranormal, romance, vampire, vampires, fated mates, bloodmates, novella, ebook
The Choice