Website: http://www.jms-books.com
Books Published By JMS Books, LLC
Word Count:

25700
Summary: Drawing the short straw is bad luck…isn't it? A treaty between three warring realms calls for a mass wedding ceremony amongst their eligible princes and princesses to solidify the peace. But since the number of males and females differ, one of the marriages must be between two of the princes. Prince Obren of Canna draws the short straw, sealing his fate, and Prince Dukan of Butari volunteers to be the other half of the nontraditional marriage. The two princes fought nobly in the years-long war and are willing to do whatever it takes to finalize the treaty, ending the conflict that took the lives of their loved ones…Obren's brother and Dukan's lover. Each harbors a dark secret, and King Rogan of Canna has long nurtured a deep hatred of Obren, blaming him for bringing home the deadly virus responsible for the untimely death of his much-adored wife. Obren and Dukan can't deny their chemistry, but can they overcome the ugly truths complicating their path to a friendly, respectful, and—dare they hope—loving relationship? Will King Rogan stop at nothing to dash Obren's chance at happiness, or does that short straw represent good luck, after all?
Luck of the Draw
Word Count:

19936
Summary: Wyatt Calder is trapped -- in a rundown neighborhood, in a dead-end job, by the endless string of trouble his brother drags to their door -- and it seems he's destined to slowly fade away within the aging walls of Picket House, longing for his best friend's cousin. That is until his upstairs neighbor Abel Walters dies on the staircase just outside Wyatt's door. Saalik has spent most of his existence asleep and waiting for the next person to discover his bottle and claim their wishes. And the last four years playing prized possession to Abel Walters and spying on the downstairs neighbors. But he has a plan. And, like every plan worth planning, it has taken patience. But if life as a Jinn has taught Saalik nothing else, it's taught him that. When a break-in sends Wyatt out his second-story bedroom window and into his dead upstairs neighbor's apartment, he finds more than a place to hide. He discovers a magical solution to all his troubles. Or does he? Because really, when is life ever that simple?
Smoke
Word Count:

18619
Summary: Varon Cambeul has made it to the top: Royal Magician of the Kingdom of Lothia, at the right hand of the King, who is his lover. He has always kept the promise he made to his mother and his apprenticeship master: he has used his magic for good. This promise is tested when the King asks him to make a curse, a curse that will be cured by the King and so everyone will love him. Helping the King is using his magic for good, right? But, is Varon doing this because he has fallen in love with the King? What about those who will suffer from the curse and slowly transformed into ghosts, people like Theo and Russell in the town where the curse is released? Can Varon undo this great wrong? Can he save Theo and Russell and the others as they turn invisible? How can he love someone who is not doing good?
Susurrus
Word Count:

8000
Summary: Halloween is supposed to be a night for safe scares and harmless tricks, not terror ... or romance. College student Colin agrees to take his little cousin trick-or-treating, anticipating nothing worse than having to shepherd a bunch of sugar-crazed third-graders and a poorly-trained puppy. When the kids run ahead to peek into the local supposedly-haunted house, it seems like a harmless bit of mischief until the puppy crawls through a basement window and is lost. Colin promises to get her back. The place may be dark and creepy, but it can't really be haunted. When the house turns out to be occupied by an attractive man who is willing to let him in, it seems like a lucky break ... at first. Secrets. Sometimes Cat feels like he has nothing but secrets. No family, no freedom, not even a real name. Colin seems nice, but Cat doesn't owe him anything, not when the risk of punishment for helping a stranger is so high. But he's looking for a puppy, and Cat has a soft spot for dogs. And possibly also a soft spot for kind boys with soft lips. But the apparently simple task of finding a missing pet won't be as easy as it sounds, because the house isn't what it seems ... and neither is Cat. Could Colin possibly still want Cat if he learns the truth? They won't find out unless they manage to escape the darkness of the house.
Tricks with Cats and Dogs
Word Count:

99000
Summary: Gavin Booker, a school librarian at Cooper Road Elementary, Raleigh, Northern Carolina, leads an orderly, normal life. Work, jogging, friends from work, his son every other weekend. Gavin is also a secret. He is a hybrid, or part-fairy, and in the Columbian Empire, hybrids are under an automatic death sentence. Magic is illegal. So is loving another man, another capital crime. Fairies are locked away in ghettoes, magical beasts, such as gryphons, unicorns, and pegasi are kept in zoos. The others, the tree and water spirits, the talking beasts, fauns, and the rest, are in hiding. This is the world in which Gavin grew up. He survived, thanks to his mother. He can never forget he is different: ministers preach against people like him constantly; hating the other is a part of every school's curriculum. But now, things are changing fast, and apparently, for the worst. Earthquakes, volcanoes, killer storms are all frequent occurrences. The medicine Gavin takes to suppress his body's glowing, isn't working. The spells cast by his doctor, a witch, are losing their power. If anyone finds out what Gavin is, he is dead. Under threat, the Empire always goes after its marginalized people. Can Gavin survive the coming catastrophe? Will he ever recover from losing the boys he loved? Can he find the fairy man who has haunted his dreams all his life before it is too late? Can his scarred heart ever heal?
In Light's Shadow
Word Count:

64,178
Summary: It is said that long ago Herne, the god of the Hunt, could use his Horn to make wolves obey his commands. A legend that Amy Oakley, Alpha of the Howlers pack, learned as a child and stopped believing in long before her first change beneath the full moon. After spending three years fighting for her lovers and packmates' right to live among the werewolves of Londinium, all she wants is a chance to breathe, go back to running her pub, and never see the manipulative Marcel Charron again. As an ancient prophecy begins to unfold, can Amy and the Howlers find the Horn of Herne and keep it out of Marcel's hands, or will his web of schemes and plots spell doom for their pack and the rest of London's werewolves?
Herald's Call
Word Count:

73440
Summary: Once upon a time, two handsome young princes fell in love, faced down adversity, and lived happily-ever-after…until one romantic evening, they unwittingly ate a confection laced with a mind-wiping toxin. In this light fantasy world, four realms have settled into an uneasy peace. A surprise twist to a prearranged marriage agreement spawns this story of unexpected love, newfound courage, and heroic adventure. Join Princes Efren and Marcelo on their heart-warming journey as they sort through misleading twists and turns to defeat devious foes. Twice! Contains the stories: The Contingency Plan: An untimely death throws a marriage arrangement, the final phase of a treaty, into disarray. Now the Crown Prince of Zioneven can make his own choice from among the princess's younger siblings. As a royal son in the matriarchal sovereignty of Sheburat, Prince Marcelo grew up knowing Royal sons never married. Never. Period. Except Prince Efren isn't from Sheburat, and he has other plans. The Best-Laid Plans: A death that wasn't what it seemed … A kidnapping that isn't what it seems … Time is running out. Enmeshed in political intrigue, death, and a kidnapping, will Prince Efren untangle the web of clues in time to save his naïve young husband, or will Prince Marcelo dig deep to discover a previously untapped inner strength and determination to facilitate his own survival? Change of Plans: Once upon a time, two handsome young princes fell in love, faced down adversity, and lived happily-ever-after… until one romantic evening, they unwittingly ate a confection laced with a mind-wiping toxin. Are their chances at rekindling their love doomed? Or will their ignominious new beginning propel them toward a more teasingly fun rapport? Also contains three bonus scenes not included with the individual stories.
The Plans Trilogy Box Set
Word Count:

48821
Summary: More than fifty years before Leah Corbyn became a werewolf, Amélie Orne was cast out of werewolf society, manipulated into taking the blame for crimes she did not commit. After living for so long on the run as a Feral wolf, she found unexpected comfort and companionship from Leah and her lover Amy Oakley. As they grow closer, can she dare to hope for a real future together with them after a lifetime of betrayal and misery? Amélie has allies to stand with her now, but it will mean uncovering secrets long buried, and reopening dangerous old wounds...
Outcast's Song
Word Count:

94560
Summary: Leah Corybn was a regular mail carrier who thought she had been bitten by a dog, until the next full moon revealed that she had become a werewolf. After months of hiding her secret in the city of London, she is about to learn she is not alone. As she attempts to navigate a world she never knew existed, can she find her place among the wolves of Londinium, or will she fail to prove herself in time?
Orphan's Cry
Word Count:

22000
Summary: All Jet wants is a fun night out at the club he's finally old enough to get into. Okay, not all -- he also wants mystery, adventure, love, college tuition, and a new best friend who isn't too busy to spend time with him. But he wasn't expecting any of those to find him at Club Nox. And he definitely wasn't expecting a gorgeous stranger to offer him his heart's desire in exchange for ... his actual heart? What kind of crazy deal is this? And what does the alluring Darken mean when he says it's too late for Jet to change his mind? Why can't Jet take off the heart-shaped pendant? Darken feels a little guilty about tricking the cute goth boy at the club into taking on his curse. But what choice did he have? Any one person can only wear the heart pendant for so long before it drains them, and he's served his three years. As curses go, this one honestly isn't so bad. And maybe Jet will let Darken sweeten the deal with a few kisses. He isn't sticking around now that he's free, though. And he definitely isn't falling in love again. That's what got him into this mess in the first place. Soon Jet realizes Darken told him the truth: Jet has made a bargain he can't escape. Does he even want to, if Darken is part of the package? If only human hearts were as easy to win as magical ones...
Dark Arts For Bright Hearts
Word Count:

5008
Summary: Kolya Agapov is handsome, wealthy, intelligent ... and desperately wants to be someone else. Trapped between his family's ties to the Russian Mob and his father's impossible expectations, he can't find a way out until he visits the opera and meets a beautiful performer named Alyona. Notoriously uninterested in anyone trying to take her on a date, Alyona nevertheless sees something in Kolya Something that might just lead to something deeper, and more dangerous. Alyona might be able to offer him a new life, but will Kolya be willing to pay the price?
Drown The Man
Word Count:

93765
Summary: Home, a place where we belong and are safe and loved. Home, the house in which we grew up, a neighborhood, a culture, even a country. Home is a state of mind, it is a place of the heart, and in the heart. Finding home, coming home, and bringing home the one we love is a journey, a journey that can be a dangerous adventure. For the lovers in these stories, adventures can include quests and fighting dragons and demons, past and present, physical as well as mental and emotional. Rocket launchers need to be dodged, the Wild Hunt needs to be outrun. For some of the lovers here, home has been lost, or they have been forced to leave, as is too common for LGBT+ youth. In this collection queer positive speculative fiction stories, explore the idea of what and where home is in the lives of these lovers. Will they survive their quests, defeat their monsters? Will they find a place to call home?  
To Bring Him Home and Other Tales
Word Count:

4576
Summary: Sometimes, we get second chances -- at love, to make things right, to say good-bye the way it should have been said. Darian promised his dying husband Randy he would go through with the plan to teach summer school in Bath, England. Randy insisted; it was always Darian's dream to live in England, go, do it. But once there, in Tintagel, on a street in Coverack, a small Cornish seaside village, Darian sees Randy. Grief can make us see things, right? So Darian tells himself, until the man whom he buried, whose ashes he carried with him to England, sits down beside him on a bench in front of Bath Abbey, with screaming seagulls nearby. It seems the dead can come back. But why and how? Has Randy come to take Darian with him? Or is something else going?
Seagulls
Word Count:

32026
Summary:
Once upon a time, two handsome young princes fell in love, faced down adversity, and lived happily-ever-after…until one romantic evening, they unwittingly ate a confection laced with a mind-wiping toxin.
Crown Prince Efren of Zioneven blindsided Prince Marcelo of Sheburat when he used The Contingency Plan embedded in a peace treaty to marry the naïve young prince. Now, Marcelo is shocked again when he awakens in an unfamiliar bed, in an unfamiliar land, in the arms of a stranger who's taking such liberties!
Will that ignominious new beginning to their relationship doom their chances at rekindling their love? Or will Efren's giddiness and the less formal surroundings of Zioneven propel them toward a more teasingly fun rapport?
Marcelo and Efren have forgotten more than their love. On their journey home to Zioneven, their Best-Laid Plans went awry when Marcelo was abducted. Now, neither remembers the unexpected strength of character and ingenuity Marcelo manifested to survive his harrowing ordeal, or Efren's frantic search for his new husband.
Were Marcelo and Efren specifically targeted for the Forget-Me-Not poisoning, or were they the victims of a random assault? Is this new attack related to Marcelo's abduction and his sister's death? Will Marcelo revert to his old mild-mannered, unassuming self, or will he step up to prove he's the same brave man his new family claims he is amid the fresh danger swirling around them?
Keywords: prince, royalty, fantasy, memory loss, amnesia, novella, ebook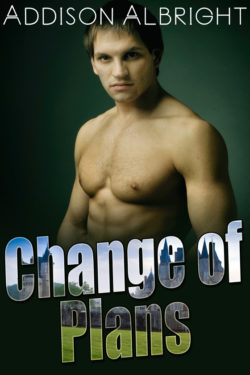 Change of Plans
Word Count:

76144
Summary: Fairy tales. Prince Charming fights evil, wins the princess, lives happily ever after. Three sons, three wishes, witches, dragons, a quest, and happily ever after. These stories are part of our cultural fabric. The stories change in retellings to reflect contemporary culture, such as Princess Charming, or heroes and heroines as people of color. In this collection, queer characters take center stage in stories that grew out of questions: What if the prince falls in love with Cinderella's gay stepbrother? What if Rumpelstiltskin doesn't really want the Queen's child but rather the King himself? What if Beauty and the Beast are two men? These stories explore metaphors of magic and the magical, this time, with a gay perspective. What price must be paid for happily ever after? Duty or love? Is love worth great sacrifice? Once upon a time ...
The Wicked Stepbrother and Other Stories
Word Count:

15180
Summary: A traumatic event in his childhood keeps Tuxtax from being able to shift into his were-griffin form. Ashamed of his looks and terrified of rejection, he spends his life in seclusion, with his sister Eleuthereia and centaur friend Rixa as his only connections to the outside world. Even though Tuxtax yearns to be with the elfin soulmate he had met before the accident, the vanth's insecurity and self-doubt keep him from reaching out. But now Rixa needs his help. Tuxtax joins his friend on a desperate rescue mission to save the centaur's pregnant soulmate, hoping that the quest will give him a chance to overcome his insecurities and prove himself. Their rescue mission leads him back into the land of the elves, where Tuxtax must confront his past and the fears that are holding him back. The further Tuxtax travels, the louder he hears his soulmate's call. Can Tuxtax find the courage he needs to return to his soulmate and reclaim the man of his dreams?
Cupid's Ax
Word Count:

87000
Summary: Summary of Book: Their leap of faith could unleash magic -- or plunge them into darkness. Henry Thorn has worked at Larkin's since graduating high school. He likes it -- especially when he can use his secret skill of hiding inside shadows so his boss can't find them. Without that talent, he would never had survived growing up different. When a hire enters the store, Henry's other latent talent kicks in. He can smell an emotional response even before he lays eyes on the redhead. Jamey Currey came out, and his conservative parents promptly kicked him out. He, too, is different -- he senses Henry's attraction the moment they met. The first time they kiss, torrential rains fall from skies split by lightning. Their kiss also awakens the Watchers, diabolical hunters who will stop at nothing -- even extermination -- to keep magic suppressed. With the help of a friendly coven of friendly witches, the boys embark on a quest to discover an ancient key to restoring magic to the world, and to understand mysteries of their own hearts. The question is, will this quest cost them their lives?
The Werewolf and His Boy
Word Count:

16000
Summary: Recently orphaned and alone, the winged elf Alec wants nothing more than to return to his childhood home one final time and succumb to his nostalgia and grief. But his quest home leads him straight into the arms of a dove-winged, wounded angel...with human captors in hot pursuit. After one magical night together, the two soulmates are united in love. Alec's angel becomes a cupid, transforming his grief into affection and love. But Alec has a secret that keeps him from telling his soulmate how he feels, and he lets his angel slip through his fingers. As his family grows around him, Alec's nest remains empty and cold. Without his soulmate, Alec nears his end. Can he find his angel before it's too late, or will heaven be forever out of his reach?
Not an Angel, But a Cupid
Word Count:

61,000
Summary: New Colorado Protectorate fell with the assassination of Chancellor Clarke. Like many others, Todd and Nick Ruger left the land of their birth and made a home to the north in Yellowknife. Their world was ever changing. The time came to say a sad farewell to some of their friends and loved ones, but they were taken in with open arms by others and in turn offered shelter to yet more. Through the years they remained steadfast in their duty as sentries to protect and defend those that needed it the most. Time marches on but through it all they hold each other dear and cherish the love they've shared. There are still angry ghosts, Windigos and water spirits to contend with. Their lives change, offering them new roles. When the time comes, they do what sentries have done for generations prior and teach others the skills to carry on as sentries. The Rugers lives were rich and their hearts full with their devotion and love for each other. The tradition of the sentries lived on forever. It was the legacy of Todd and Nick Ruger. That was the way it was always meant to be. Winner Gay Fantasy Romance category 2016 Rainbow Awards and Runner Up Best Gay Book 2016 Rainbow Award
Ringed Love
Word Count:

91641
Summary: Johnny Smith's luck has been bad from the moment the Stock Market crashed and he'd been forced to leave an exclusive boarding school, and he sees no reason to believe it will ever change. But then he meets Church Chetwood, a dashing, devil-may-care director of motion pictures, and his life is turned topsy-turvy when Chetwood takes him along on what the man promises will be the adventure of a lifetime. Johnny doesn't care, as long as he's with his Mr. Chetwood. The year before, Church had hired Captain Johansen to take him to the mysterious island of Iwi Po'o on the tramp steamer August Moon. There he'd found and captured a sabretooth tiger and brought the animal back to the States. "Chetwood's Kitty," so dubbed by the press, is the reason he has to leave New York so precipitously -- people had died and the law is after him. The only bright spot is the kid he'd come across in a saloon. Church thinks he's had the best idea of his life when he decides to take Johnny along with him to the South Seas. He and Captain Johansen plan to make a living transporting goods from one island to another, and they have every intention of avoiding Iwi Po'o. But a treacherous stowaway has plans to take the August Moon for himself, and convinces the men to mutiny. Johnny, Church, the skipper, the ship's cook, and the wireless operator, accompanied by the little girl Johnny had rescued from prostitution, find themselves in a lifeboat, with Iwi Po'o the only spot of land. The last time Church was on this island, twelve men lost their lives to what lived there. Will Johnny, Church, and their friends somehow manage to make it our alive this time?
Whither Thou Goest
Word Count:

60097
Summary: Once upon a time, on a rocky island with enchantment under the ocean ... Cadence Bell left the windswept Northern Isles and his parents' inn for the theaters and royal masques and glitter of Londre, swearing he'd make his fortune as a playwright and poet, trading fish stew and rain for fame and adoration and a place at the Queen's Court. Now his parents are gone and Cade's inheritance brings him back home, where he'd never wanted to return. But magic lurks beneath the waves, a stray pearl might be a key to another world, and even the quiet local schoolteacher has secrets of his own. Jeremiah Carver never meant to hide secrets. But he promised to tell no one about the other world he's seen, and he keeps his word. Even if that means concealing magic from Cadence Bell. Which is difficult, since Cade's not only a dazzling literary success, but also the person Jeremiah's loved from afar since their years-ago childhood. And he's afraid he's falling for Cade all over again now. When Cadence falls under the siren spell of the ocean's magic, Jeremiah has to make a choice and return to a world he's left behind once before to rescue his heart from the sea.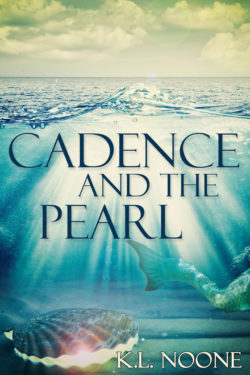 Cadence and the Pearl
Word Count:

71,661
Summary: A dead-end job, a slob for a boyfriend, and neglectful friends: this is Kat Wallace's life. Ever since her best friend got married, Kat has been struggling to find happiness. All that changes when she meets Melody Adebayo, a field agent with the mysterious transdimensional company Clockwork & Associates. Melody's job is to send the consciousness of others to a scarier dimension in order to make them kinder and more grateful for their lives, which, in theory, will influence them to do good. But when Kat is sent to B-215, she awakes in a world beyond her wildest dreams. She's wealthy, well-liked, and has a successful career. Kat realizes she doesn't need to find happiness in her own world ... she can just steal it from her other self. Because of a certain (ahem) incident, Melody owes a lot of money to her evil ex-girlfriend, and Kat works out a deal with her in order to keep visiting B-215. With each visit, a sinister plot unfolds. Kat discovers her life is at risk, and she isn't alone in this dimension. To eliminate the threat, she must team up with Melody, but can the two uncover the truth before Kat loses her life? More important, will they be able to move on from the mistakes they made in the past and find love with each other?
Duality
Word Count:

17314
Summary: IChurch Chetwood, renowned motion picture director, is given an ultimatum by his studio: film a movie with romance or else. Since this is the height of the Depression, and since Church enjoys eating, he reluctantly agrees. He finds a beautiful woman who's willing to sail on the August Moon to the uncharted island of Iwi Po'o. While there, he makes the discovery of a lifetime, guaranteed to make them all millionaires ... Only it doesn't exactly turn out like that. The "discovery of a lifetime," a saber-toothed tiger the press dubs Chetwood's Kitty, breaks free and runs amok in Manhattan, causing death and mayhem. Months later, Church is facing indictment and a long stretch up the river and has no choice but to lie low until he can get out of town. While nursing his troubles in a saloon, he spots a young man who's even more down on his luck than Church. Johnny Smith has been on his own since Black Tuesday, four years earlier, and he does what he has to in order to keep body and soul -- what's left of it -- together, even if it isn't what he ever expected to do. He enters the saloon, hoping for a little warmth and perhaps a meal. What he finds is Church Chetwood, the director whose documentaries have fascinated him for years. Mr. Chetwood buys him that meal, and Johnny willingly goes with him to his rooming house, ready to do whatever Mr. Chetwood wants, even if Mr. Chetwood claims he isn't "like that." Is Johnny's luck about to take a turn for the better? After all, Mr. Chetwood has a plan to get out of town, and if Johnny's really lucky, maybe Church will let him come along. Johnny crosses paths with Church in a dingy saloon. Two orphans of the storm that's the Depression, what will their future bring, and will it bring it to them together?
Call Me Church
Word Count:

50,139
Summary:
They have to find him…but how?
A former member of an elite military special forces unit, Leo Bailey can handle anything life throws at him. Except maybe approaching a certain gorgeous, purple mohawk-wearing, heavily pierced artist. Not without his three eye-rolling wingmen along to push him in the right direction.
One look at the mouthwateringly muscled, military buzzcut-sporting man with the endearing blush, and Vincent Noland is in love. Or at least in lust. Love comes later. Then marriage…and sweet, adorable Oscar.
Life is perfect—the stuff of fairy tale happily ever afters—except for Arthur Fletcher, whose unsettling reactions to them threaten to upset the happy balance of their lives. But it isn't Arthur who throws their lives into turmoil.
A freak event causes Oscar to go missing and leaves both men frantic to rescue their son. As they piece together the clues, they discover that Oscar isn't somewhere. He's somewhen. And Arthur Fletcher holds the key—or rather the glass beads—to their one chance of finding Oscar.
Will Leo's training, Vinnie's determination, and Arthur's knowledge help them rescue Oscar, or is the little boy doomed to spend the rest of his life at the mercy of a primitive civilization? Could there be a third possibility?
Keywords: time travel, lost child, happy ending, novel, ebook, print, paperback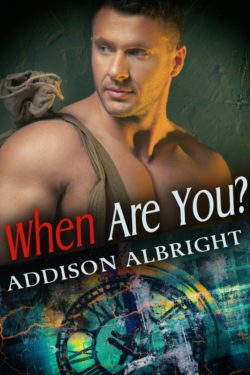 When Are You?
Word Count:

62000
Summary: Wars are fought on many fronts. A battle is raging across New Colorado Protectorate with both human and demonic players. Todd and Nick Ruger are sentries with an arsenal of talents and training to combat threats from a variety of enemies. Todd and Nick are given a mission to find and stop weapons smugglers by going undercover on the riverboat, Annabelle. These aren't typical arms dealers, they're demons and they're not afraid of a pair of sentries. The Rugers will have to use all their skills and their most powerful weapon, the bond between them, just to stay alive. Stopping the supply of illegal weapons turns to trying, and failing, to thwart an assassination. Todd and Nick have each other, but will they be able to keep their love intact?
Tethered Pair
Word Count:

11220
Summary: Thomas East was meant to be the youngest Arch-Mage in history, a magical genius and a solver of problems. But he hadn't expected quite so many problems -- not to mention the endless meetings, bureaucracy, and political negotiations. So he's currently hiding in a sleepy California seaside town, working in an ice cream parlor and avoiding everyone he's let down ... until a firebird in need of rescue crashes into his shop. Nicholas Incandesco has far too many problems. He's a firebird, a shapeshifter, and a power source, and a lot of magicians could use someone with his gifts. He's also technically a murder suspect with two magical bounty hunters on his trail. He just wants someplace safe to land, and the attractive witch behind the ice cream counter might offer a sweet refuge. This encounter might be exactly what both Nicholas and Tom need to find themselves ... and rescue each other.
The Arch-Mage's Firebird
Word Count: Information not available
Summary: It seemed so simple, cross a train yard, hop a train and Todd and Nick would be free, on their way home to Elk's Ridge in Yellowknife. Nothing is ever simple or easy for the Ruger men, however. Captured by Vice-Chancellor Raleigh, Todd is imprisoned, leaving Nick alone and seeking a way to free his mate. Help comes from an unlikely and unexpected ally. Todd's freedom places the Rugers yet again into the Chancellor's debt. He sends them on a fact finding mission to the small village of Eldrid, the same village where Nick was raised a slave. There they discover how past events led to their present society, the origins of sentries and slaves and what made some of them so special. They also uncover a conspiracy spear-headed by Vice-Chancellor Raleigh. An attempt at stopping him isn't as successful as they'd hoped when old enemies are confronted. The realities of war, and why some people don't survive, are hard lessons for both Todd and Nick to learn. Through firefights, explosions and a vicious attack from a seemingly unbeatable supernatural being, one thing is reinforced over and over—the most important thing each one has is each other. Will they survive or join an ever growing list of casualties?
Collared Souls
Word Count:

63,700
Summary: Todd and Nick Ruger are on the run after narrowly escaping the war in New Colorado, where they were implicated in the assassination of Chancellor Shaffer. Todd is gravely ill and Nick has serious injuries, but that's the least of their problems. They're alone with dwindling supplies and facing the harsh winter bearing down on them far north in Yellowknife Protectorate. Just when it seems they're trapped between the proverbial rock and hard place, they are offered refuge with a doctor in the isolated town of Elk's Ridge. As they heal, they're offered a fresh start in Elk's Ridge. But just as they begin to rebuild their lives, tragedy strikes. Victor Raleigh, the new Vice-Chancellor of New Colorado, knows all about Nick's psychic abilities, and he'll settle for nothing less than total control over Nick. He's aligned himself with a vicious creature, a type of psychic vampire capable of wielding control over individuals such as Nick. When Nick is betrayed and captured, Todd sees no alternative but to head back into the war zone to rescue him. Will Nick be the same man Todd loves after Raleigh's pet psychic vampire is through with him? Can Nick accept the fact Todd can love him after what Raleigh forces him to do, or will his guilt consume and destroy him?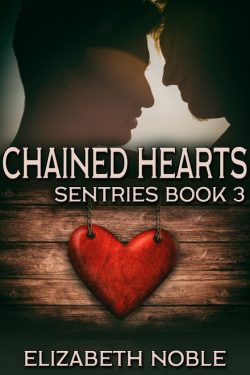 Chained Hearts
Word Count:

7200
Summary: Being gay and pagan can make for a lonely holiday season, as Liam knows well. He's used to celebrating alone. The last place he expects to meet a like-minded guy is at LAX during a twenty-nine-hour layover. Liam's never felt so comfortable or compatible with another man, even if there is an air of mystery to Race. Race is no stranger to holiday isolation, and he decides they should seize the opportunity they've been given and observe the Saturnalia the way it was meant to be. A grand celebration ensues, where every moment is special and every meal a feast. The ancient traditions take on new meaning as the men find meaning in each other. Each of them has a destiny and for their paths to continue together, it'll take a kind of magic that hasn't been seen in centuries. Can Race convince Liam to accept that destiny?
Twenty-Nine Hours to Eternity
Word Count:

61424
Summary: Todd Ruger is a sentry, a very good one, some might say the best. He was eleven when he and Nick were bound as master and slave. Todd spent the years Nick lived in the slave village waiting for the day Nick could leave and they'd be together, bit by bit building a life for both of them. He took his role of master seriously. It was his responsibility to provide for Nick, protect him and along the way he learned to love him. Todd loved Nick deeply and completely. They were more than a pair of sentries. Todd and Nick were friends, lovers, mates. Eighteen months ago, Nick left the small village where he'd spent his entire life being raised and trained as a slave. Blessed with a unique skill set, Nick became a sentry. He took his place beside his master, Todd Ruger, defending society against the many paranormal threats that abound. They became more than master and slave, they became mates. Nick had found a home with Todd and together they became a family. Eventually, Nick's special abilities and skills attract the attention of the second most powerful man in New Colorado Protectorate's government, Vice Chancellor Clarke. Or, maybe certain people knew of Nick all along and just now had cause to use him. He believes Nick might be the answer to explaining Chancellor Shaffer's sudden, unusual behavior. Forced to go undercover at the Chancellor's Estate, Todd and Nick discover an ancient and deadly creature preying on residents of the estate. The same creature that is radically effecting Chancellor Shaffer. A creature only Nick can see in its true form. It hunts using specialized skills and has Todd and Nick in its crosshairs. Even if they defeat the creature and survive, they still face the possibility of being torn from each other when their lives are thrown into chaos by the thing they're hunting.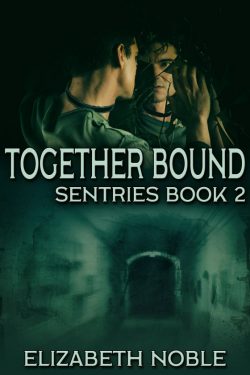 Together Bound
Word Count:

112566
Summary: David Knight has been plagued by dreams his entire life, only to have all memory of them vanish when he awakens. Now the dreams are coming with more frequency, and they seem to be drawing him to the Amazon. A scientist with a PhD in ichthyology and a dedication to learning all he can about lungfish, whose existence dates back to the Devonian era, David is determined to see what the Amazon holds. His hopes seem about to be answered when Dr. Carlos Avila contacts him. It seems the Brazilian archeologist discovered the remains of a previously undiscovered species on a tributary of the Amazon, and he'd like nothing better than for David to join the expedition to see if more of the creature can be found. Of course David leaps at the opportunity and flies to Pesadelo Bay to join the mismatched team. Once there, he discovers not only does Dr. Avila have his own agenda, but a former conquest as well as a friend who'd saved his life years before are part of the team and are engaged to be married. Meanwhile, the need to sail up the Amazon to find what… or who… is calling him there has become more and more pressing, and David must decide which is the most important—learning what Dr. Avila really is searching for or finding the answer to his dreams?
Lagoon of Dreams
Word Count:

71500
Summary:
JMS Books' Trios are themed collections of three gay romance stories by a trio of authors. Each story is available separately, but readers can get all three for a discounted bundle price.
Legendary Loves Volume 2 contains three paranormal shifter M/M romances just in time for Halloween! Contains the stories:
In My Arms Again by Nell Iris
The Murky Depths by Kassandra Lea
Weekend at Bigfoot's by Addison Albright
Legendary Loves, Volume 2
Word Count:

29672
Summary:
It wasn't supposed to be REAL! Bigfoot doesn't actually exist. Yetis, shifters, creatures of the night…none of those exist. Right? Right?
There's nothing about perky—some might even say twinkie—Oliver Hughes that would make a skeptic like Sensational News' (Never Fake! We Swear!) reporter Wilson Banks think otherwise. But while pursuing soundbites for a tabloid story about Bigfoot, Wilson witnesses something he wasn't meant to see.
In Wilson's new reality, is there room for love with someone whose dreams are as big as his…er…feet?
This fun novella has a paranormal twist, a hint of mystery, and a flavorful dollop of romantic comedy. Mix it all together for a satisfying HEA!
Keywords: shifter, Bigfoot, comedy, fun, California, mystery, twink, reporter, tabloid
Weekend at Bigfoot's
Word Count:

74,000
Summary: When one society fell, assaulted by natural disaster, in its place rose another, molded into something entirely different. Protectorates were divided by beliefs and distance. Slavery was accepted and threats both natural and supernatural were commonplace. This became a world where sentries were needed. Trained almost from infanthood, these tough men and women lived in a society within a society. They were warriors and protectors, ferreting out evil and defending the citizens of New Colorado Protectorate from inhuman terrors and, on occasion, human ones. Todd Ruger was born into life as a sentry. Raised by a hard father into a hard life, Todd becomes the consummate sentry, tough, dangerous, and good at what he does. When he wasn't quite into his teen years, he was bonded to a special young slave named Nick. For years their only interaction was through letters. Friendship turned to a sort of courtship between them. Todd lived for the day Nick became of age and Todd's ownership would take effect. That was the day Nick would leave the village with Todd. They'd begin a life together. They'd make a difference. Raised as a slave, Nick never wanted to be special, but nature had other ideas for him. He grew up in a village with other slave children and was taught to be useful to his future master because he a gift ... or curse. The tutors responsible for his upbringing didn't understand what Nick could do, what he was; they were afraid of him. If sentries hadn't bought him, it was likely he'd never have lived to see the age of five. All that changes the day Nick leaves the village with Todd. He's cared for and shown a new, better life with a man who loves him honestly and wholly. But after being together barely a day, Nick is brutally attacked and injured. Though he recovers without incident, Todd's heart fills with revenge. The guardian in him turns into a dangerous, driven assassin, a wolf on the hunt. Todd's obsession with tracking down the men who hurt Nick and making them pay could very well get them both killed. Can they survive and build the life together they've both dreamed of for years? NOTE: This is the third edition of Marked Yours. The first and second editions were released by another publishing house. This story has been revised and re-edited with the end result being a better, stronger story.
Marked Yours
Word Count:

7643
Summary: Space politics sends The Protector on a mission, the failure of which could result in mass destruction. When her mission is sabotaged, the man bred from birth to be a Protector must leave his lover in order to carry out his duty. However, before he leaves, he promises to meet the white-haired H'asean at Asphodel's Pit, one of the most dangerous dives in all the known universes, sending him off with Protector's Brachi friend. Meanwhile, at Asphodel's Pit, inhabitants of other planets are going about their business. Sloff runs the dive, along with his old friend Rinig sa Bre, who provides security. Both men are unaware all hell in on the verge of breaking loose, as a Protector is about to arrive, looking for his young sir.
I Will Meet You at Asphodel's Pit
Word Count:

15473
Summary: Three superheroes in love! Or one superhero, one former sidekick, and one redeemed supervillain, at least... Ryan, John, and Holiday have been partners -- in every sense of the word -- for two years. They've saved the world, fallen in love, and remodeled the secret base to include bookshelves and a bigger bed. But Ryan and John have always been the public face of the team. The world still believes Holiday's a villain. And he's been using that reputation to stay undercover and share information. Tonight, though, Holiday comes home injured, and his partners aren't sure the mission's worth his life. Contains lasagna, superhero theatrics, home renovation, a thunderstorm, and very enjoyable use of superpowers in bed.
Sundown, Holiday, Beacon
Word Count:

34985
Summary: By the year 2060, mankind is on the verge of bringing Terra to her knees. The population has exploded, and land for cattle and crops has been sacrificed for housing and employment for the more than fifteen billion souls now living on the planet. Synthetic food is created in plants, and the remaining animals are kept in zoos and game preserves of the wealthy. In an effort to insure the survival of mankind, spaceships are sent to explore Terra's nearest neighbors, Mars and Venus, but will it be too little too late? The four men who took the MRM to Mars have high hopes, until on their return home they travel through a magnetic field that crashes them… somewhere. As they explore the unknown world with its dangers, Doc, Nick, Hank, and Ed will struggle to come to terms with their new reality and find their own paths to happiness.
To Love Through Space and Time
Word Count:

15,767
Summary: Juniper "June" and Eloise have been together since they were fifteen, and have been married for four years. When they first became friends, June fell in love with Eloise's bubbly personality, but now, she can only see her wife's flaws: recklessness, impulsiveness, and the ability to make any situation more complex than it should be. Fed up, June declares she wants a divorce and leaves. But the universe has other plans for her. When June boards the light rail home one day, she falls asleep and wakes up in a realm comprised of her own memories. Unable to escape, she's guided by a younger version of herself, who she calls "Young June." Although June is certain she wants to end her marriage, her younger self tries to convince her otherwise by showing her major events in her history with Eloise. But as their journey continues, June grows more stubborn and fails to recognize her own mistakes. Will she ever own up to the things she did wrong? Will she want to reconcile with Eloise? Or is it too late?
Stations of Life
Word Count:

28,130
Summary:
A death that wasn't what it seemed… A kidnapping that isn't what it seems… Time is running out.
The morning after his wedding night, Prince Marcelo thought he'd be embarking on a journey to his own personal fairytale happily ever after with his husband, Efren, the crown prince of Zioneven. But when news arrives indicating his sister's death wasn't as accidental as previously thought, that journey becomes fraught with danger.
Enmeshed in political intrigue, death, and a kidnapping that might not be what it seems, will Efren untangle the web of misleading clues in time to save the naïve young man he's already come to admire, or will Marcelo dig deep to discover a previously untapped inner strength and determination to facilitate his own survival?
Keywords: prince, royalty, fantasy, kidnapping, self-defense, hope, sweet, novella, ebook
The Best-Laid Plans
Word Count:

19852
Summary: No government lasts forever, and the Third Confederation is no exception. With its collapse, the starship Midnight Ride has no choice but to run—from rebels, pirates, and warlords, with a cargo bay of political refugees who've been cryogenically frozen. Now, after centuries of drifting through space, trying to get home, the starship's systems are failing, and her occupants don't have much time left. Fortunately, they've wandered into a solar system containing a G-type star, and it's left to Chief Scout Hart and his scout pod Sarah to explore the sole planet that seems as if it might be hospitable. However, others call the blue and green planet home, and Hart must determine if they're a threat. Will what Hart finds on the planet be enough to ensure the survival of the Midnight Ride's passengers and crew, or will the desire for power overtake the refugees and lead to disaster?
Blue and Green Persuasion
Word Count:

42060
Summary: Dark deeds are being done, and Jenn Canaday, a special agent with the FBI, has been assigned to look into them. This takes her to New Mexico, where cattle are being rustled and people are going missing—one of them the niece of the state's governor. Meg Parkinson is a sheriff's deputy in the small town of Laurel Hill. She and Jenn had once spent a steamy week together, but then Jenn had sent her away, something Meg hasn't gotten over, as reluctant as she is to admit it. When Meg notices that the homeless camp on the edge of her town has become deserted, Jenn is brought into her vicinity to aid in the investigation. Will the former lovers be able to work together? Can they rekindle the flame that had once burned so brightly? And will they learn what's behind all the disappearances without disappearing themselves?
Surviving the Apocalypse - Long Leggity Beasties
Word Count:

29379
Summary:
As a freshly turned vampire, Neil had frozen in panic when he'd found himself face-to-face with his ex-boyfriend, Cameron. Neil thought that misstep and its associated danger was all in the past, but Cameron's current boyfriend, Dennis, is like a dog with a bone, and a keen imagination. When the two men's curiosity progresses to the point the vampires consider their secrecy to be endangered, choices must be made.
Now that faction leader Albert has a bloodmate, he finds himself second-guessing his decisions. Neil would be crushed knowing his mistake led to human deaths, but Albert shouldn't factor that into the difficult choices he must make. Will Albert's indecision put the entire vampire establishment in danger? Or is redemption only a flamethrower away?
Keywords: gay, bisexual, paranormal, romance, vampire, vampires, fated mates, bloodmates, novella, ebook
The Choice
Word Count:

54,637
Summary: Laurie Parkinson, who's lived in Laurel Hills all his life, is a gay sheet metal worker who'd rather be a gay hairdresser. Wheat Dupuis, who's also gay, is the scion of one of Laurel Hill's wealthiest families. He'd rather grow grapes than become CFO of Dupuis International. Laurie wakes one morning to discover his family gone and his town decimated by a bacteria that has lain dormant for millennia, incased in ice. With the melting of the ice caps, the bacteria is released, and mankind faces a pandemic that could surpass the Black Plague. Wheat and his family are on their way to safety when the unthinkable happens and he's left behind. Laurie knows of a bunker in the woods outside Laurel Hill, where he intends to take refuge. On the way there, Laurie finds and rescues Wheat. Can two such dissimilar men work together through a pandemic to find their families ... and possibly find love, as well?
Surviving the Apocalypse - Pandemic
Word Count:

16508
Summary: Lyncoln Ryland always saw himself as an ordinary man with an ordinary job, working maintenance in an ordinary mall. The only thing about him that isn't ordinary are his feelings for the man who's renovating the mall, but any kind of relationship with such a sophisticated man is highly unlikely. Adam James is the wealthy man who owns the mall. He's secretly been yearning for Lyncoln, a man he doesn't see as ordinary in the least. But Adam's family has plans for him, and they don't include a relationship with a blue-collar worker. All this is about to change when the sirens go off, signaling the possible end of the world. When the two men realize this isn't a drill, they take shelter in the mall that isn't quite as ordinary as everyone believes. What will the outcome be when two such disparate men must survive the apocalypse together?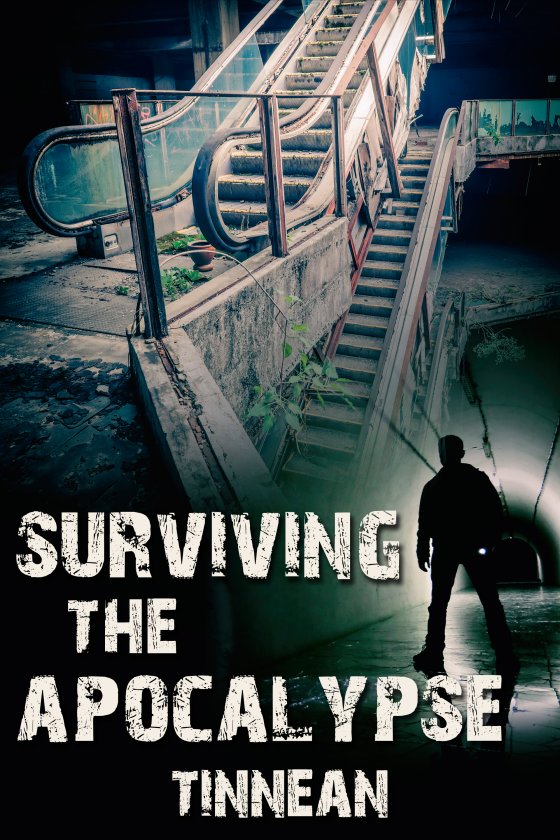 Surviving the Apocalypse
Word Count:

22181
Summary:
Albert Manlii has walked this earth for more than two thousand years, but survival on his own was never easy. Now he leads a faction of highly organized vampires who carefully guard the secret of their existence. Unlike the old days, potential recruits are carefully selected and presented with an offer.
Phillip Brewer has weeks to live—if he lets his disease run its course. He doesn't want to die, but given a choice, will his desire to live outweigh his concerns about the vampires' ethics?
When the new recruit's missteps are cause for concern, can Albert control the fallout, or will Phillip's life once again be torn apart?
Keywords: gay, bisexual, paranormal, romance, vampire, vampires, paranormal, death, considering suicide, bloodmates, fated mates, novella, ebook

The Recruit
Word Count:

8,040
Summary:
A sheltered prince. A sudden death. An unexpected choice. How will Prince Marcelo react to discovering he's The Contingency Plan?
For eighteen years, there has been peace between Sheburat and the kingdom of Zioneven. The untimely death of a princess throws the marriage arrangement—the final phase to complete the terms of the treaty—into disarray, and the contingency plan is put into motion. Now the Crown Prince of Zioneven gets to make his own choice from among the princess's younger siblings.
As a rare royal son in the matriarchal sovereignty of Sheburat, Prince Marcelo grew up knowing he would never marry. Never. Royal sons did not marry. Period. Except, Prince Efren isn't from Sheburat, and he has other plans.
Keywords: gay, fantasy, romance, prince, royalty, marriage, arranged marriage, wedding, virgin, fantasy, meet cute, hope, sweet, short story, novelette, ebook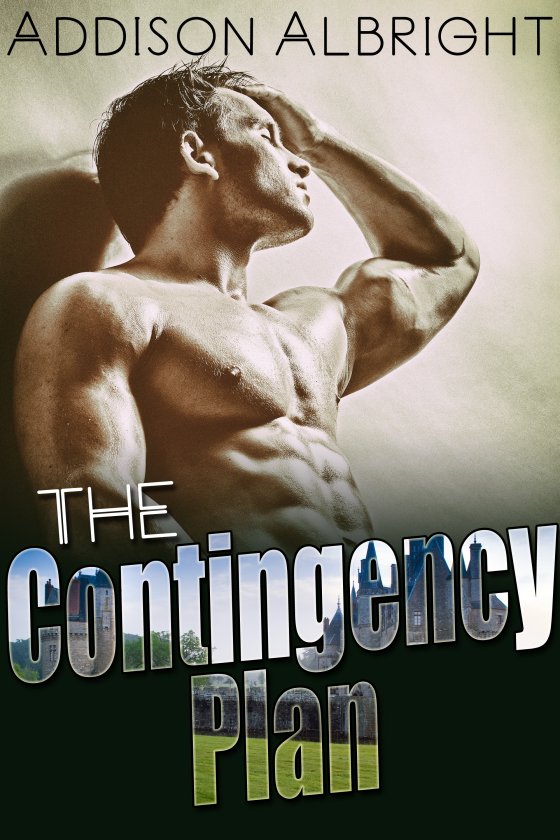 The Contingency Plan
Word Count:

67429
Summary: During the War to End All Wars, Roddy Sayer survived his trip down the Ruzizi with his beloved, Charlie Pearson. He survived the sinking of the Konigin Marie Christine he and Charlie engineered. But now it's 1922, his beloved is dead after working on a dig in Egypt to unearth royal tombs, and Roddy is alone, with odd, erotic dreams of an Egyptian prince ensnared by the machinations of a high priest. Is he losing his mind? Thomas Fortescue-Smythe, who flirted with Roddy and made advances toward him before, finds him again. Tommy persuades Roddy to come to his family home in England, and eventually, to share his bed and his body. But when Roddy sees an Egyptian man and knows it is the same man who was the high priest in his dreams, can he keep himself and Tommy safe?
The Most Loved of All
Word Count:

85788
Summary: Kris Starr used to be famous. Rock and roll. Sold-out shows. Literal magic. Empathic talents and screaming fans. But he has a problem or two. He's having a hard time writing new music. It's Midwinter, which means he's surrounded by depressing holiday cheer. And he's in love with Justin, his manager, who has a talent for rescuing almost- or once-famous bands ... and who's hiding secrets of his own. Justin Moore, on the other hand, is very good at keeping those secrets -- he's had to be for years. One secret involves a demonic inheritance that would make him a target of suspicion. Another involves his past. And the third involves Justin's feelings for Kris Starr, rock and roll icon and now his client ... and a powerful empath.
A Demon for Midwinter
Word Count:

98659
Summary: Many obstacles stand in Warrick Synclaire's way. A baronet's son, he's in love with his best friend, Thomas Smythe. Same-sex love is illegal in early 20th century England. To complicate things, Warrick is heading for Canada, while Thomas is destined for the military college at Sandhurst. Warrick isn't sure he can bear the separation. The day before Warrick leaves, Thomas persuades him to see a fortuneteller. The old gypsy woman's warnings don't scare Warrick, but another gypsy, Nicolae, intrigues, arouses, and terrifies him. Later that evening, Nicolae breaks into Warrick's bedchamber, bedding then biting him. But Warrick convinces himself it was just a bad dream and sails off to Canada to start a new life. There Warrick renews his acquaintance with Fox Sullivan, who he first met during the war. Soon the two become lovers, but for Warrick, the relationship is purely physical. Thomas still owns his heart. When he can no longer bear their separation, Warrick returns to his ancestral home in Kent, determined to reunite with Thomas, who now has a lover of his own. But the encounter with Nicolae changed Warrick considerably. Every full moon he turns into a ravenous creature, which seems able to rule his life even during daylight hours. Determined to win over Warrick, Fox sells his medical practice and heads for England. But will he be too late to save the man he loves?
Destiny's End
Word Count:

43224
Summary: Gabe Granger gathers intelligence for George Washington, even after he's bitten by a vampyre in the service of the British. Remember Littlebury, his longtime friend, stays with him as his black swan, keeping him safe from sunlight and getting messages to General Washington. After the war ends, they continue working for the fledgling government through one conflict after another. When Gabe loses Remember at the Battle of Gettysburg, he's ready to give up, but his country stills need his services. And there are many black swans for him to choose from. None are any more fortunate than Remember, and one by one they're killed in various wars. All Noah Poynter wants is to be a black swan, and he's devastated when his pop tells him he's just a normal. In spite of everything, Gabe and Noah become friends. But is there any hope for something more for the two of them?
The Black Swan
Word Count:

41099
Summary: Terra is overcrowded, but a solution may have been found -- tucked away in Roswell is alien technology that leads to the creation of a method of space travel known as portaling . A party of soldiers and scientists led by Dr. Emma Bradley, Colonel John Berger, and Dr. Layton Tremayne are about to take what they believe is the first step into the unknown. But what they discover is not only a wonder but a puzzle. The city of Eden on the distant planet Nibiru has obvious Terran influences. Who was there before them? When Emma, John, and Layton return to Terra, they're dismayed to find things are even worse than they were when the trio left. The atmosphere is on the verge of toxicity and the population is reaching Malthusian proportions. Worse, there are plans afoot to portal the excess population off Terra to planets which may not be what their new inhabitants expect. Most won't survive. Then they learn that a platoon of soldiers were portaled to Eden for a planned invasion of Nibiru and the surrounding planets. Emma, John, and Layton scramble to stop the military action, but will they be able to take back the city that's become their home?
Portal to Eden