Website: http://ninestarpress.com
Books Published By Ninestar Press
Word Count:

126,000
Summary: A little blue world, the third planet from the sun. It's home to 7 billion people with all manner of faiths, beliefs and customs, divided by bigotry and misunderstanding, who have been told they are not alone in the universe. Anyone watching from the outside would pass by this fractured and tumultuous world, unless they had no other choice. It's been a little over a year since Todd Landon's life changed with the arrival of the Nentraee. Continuing his duties as Special Envoy for Terran Affairs, Todd finally feels at home with the aliens; gaining more responsibility and influence with both races. Plans are underway for two Interplanetary spaceports and additional solar exploration. It's an exciting time for both the humans and the Nentraee. Not everything is as perfect as some hope. Speaker General Mirtoff and Vice-Speaker Mi'ko of the Nentraee are worried that the Liberi Dei plot additional terrorist attacks and may have inside help. Threats are clear, but who can they trust? Could Todd be helping them unknowingly or worse covertly? Will these new space endeavors continue to bring the human and the Nentraee together or will a conspiracy hiding in the shadows fracture an already shaky alliance?
Conspiracy
Word Count:

165000
Summary: British superheroes, melodramatic Mages, snarky secret agents, one hell of a found family, and a whole load of weird people. Also, there's a duck. This is the painfully bizarre origin story of Rexley Nova. When Rex was four years old, he became one of the world's first superhumans. When Rex turns twenty, he feels the drive to use his scientifically given abilities to protect the world. He leaves home to become a member of the Secret Superhero Security team, alongside three of his friends and Danger City's own superhero, Polaris. Rex fights murderous Mages, evil organisations, criminal mafias, his agency appointed psychiatrist, his own anxious brain, and the most frightening of all, his attraction to a certain blue-eyed superhero.
Novas Got Nerve
Word Count:

55300
Summary: Luxor City, a once lawless metropolis on the brink of civil war, is now at peace, but even in lighter times there are always shadows. In the technicolor streets of the Southern Empire, Junsu Sun, the Alpha heir to one of Luxor City's great crime families, busies himself by dealing with a blacklisted group known as the Underground. After taking down one of the Underground's notorious leaders, Junsu assumes he'll be given time to rest and recuperate, but his mother, Alpha Xijuan Sun, has a new mission for him, involving a luxury cruise and a new mate, Omega Kaito Yamaguchi, of the powerful Yamaguchi family. Ever the dutiful son, Junsu obeys his orders as if it were any other mission, but this sort of engagement isn't exactly the type of thing he's used to and Kaito Yamaguchi certainly isn't the sort of Omega he's used to either. Kaito is impatient, impassable, and impossible. He's a spoiled Omega who is pissed off that his family have reorganized his life and thrust him into this arranged mating with some Luxor City Alpha he's never met before. Kaito hasn't even seen a picture of Junsu Sun, a fact that Junsu uses to his advantage. Faced with a week spent trapped on a luxury cruise with a rude, bratty Omega who doesn't even know who he is, Junsu decides to play a little trick on his future mate. But just how far will he let things go and where is the line between a little trick and a painful deception? Meanwhile, other secrets floating between empires and continents are about to spill out onto the deck.
Between Empires and Continents
Word Count:

80000
Summary: What if there were a place that nobody else knew about – a secret place – where everyone was queer?" That's the question Guy, an elderly, lonely gay anthropologist asks Richard, his young psychiatrist, as he searches for his tolerable truth. During each session, Guy tells Richard a story in which he survives the sinking of a cargo ship and is washed ashore on an uncharted tropical island along side the ship's first mate, Luca. There, the two young men discover a world counter to everything they have ever known – a complex society in which almost everyone is homosexual and sex is considered the most basic form of communication. In his naive, awkward way, Guy attempts to integrate himself and win the love of a local man but first he must undergo a brutal initiation ritual, endure a crazed shaman, and swim across shark-infested waters. Meanwhile, Luca, who is unable to accept his sexuality, becomes obsessed with being rescued and degenerates into drug dependency. When Luca attempts to steal a large stash of gold salvaged from an old Spanish galleon and leave the island, Guy is forced choose between staying with the man he loves, or saving the life of the man who saved his. For more than 40 years Guy has been consumed by his longing to return to the island and recapture what he believes he has left behind. Although enthralled by his tale, Richard must be constantly wary of Guy's attempts to manipulate him and meddle in his personal life, threating to upend his own sense of truth, leaving him to question if there could really be such a society, or does it only exist within the fantasy of a lonely old gay man? Rich with legends inspired by ethnography, this is a story within a story; the two collide when the depth of Guy's subterfuge is revealed.
Eating the Moon
Word Count:

114000
Summary: The world is changing quickly for Chris now that he's part of the Immortal Community. With the events of his past finally behind him, he's still having visions and true magic is gradually taking hold in our world. There are new challenges that the Immortals must face, but Chris is still new and has no real standing in the immortal community. Learning that nothing in the Immortal community is what Chris thought and now having to face new threats, how will his new world unfold? Old enemies must work together and longtime friends may not be trustworthy. Who is lurking in the shadows? Why are they here? What does this mean for witches, immortals and humans? Can Chris' visions even be trusted given recent events, and how easily his mind is manipulated? With Juliet, Amanda, and Kirtus by his side they have to prevent the immortal and witch community from being exposed. Can they trust the local witches that are there to assist them? Can they trust their fellow Immortals? New friendships are made, and longtime alliances are called into question. How will The Called defeat these latest threats, and what does it mean for our world?
The Called
Word Count:

103800
Summary: Second son of an earl and cousin to the Crown Prince, Griffen has worked hard to forge a career in diplomacy for the principality of Tournai, but he never expected his diplomatic skills would be necessary for a problem so personal to him and his family. A delegation from the mysterious kingdom of Ivria has come to Tournai to make sure the secret of their people—the magical Talent allowing them to change into dragons—and therefore their kingdom itself remain safe. The delegation is concerned with Corentin, an Ivrian, and the man Griffen's older brother is soon to marry. The Ivrians seem to want to drag Corentin back to Ivria for the offense of revealing their secret, but Griffen refuses to let it happen. His determination puts him into contact—and conflict—with Kirill, a negotiator for the king of Ivria who possesses the dragon Talent himself. The two clash and connect, getting closer and pulling away as they try to negotiate the needs of their people and an unwanted attraction between themselves. However, just as trust might be growing between them, a plot is uncovered and a member of the Ivrian delegation murdered. Griffen and Kirill must discover who is behind both for the safety of their countries and the people they love…and for a chance to be together.
The Envoy's Honor
Word Count:

111,309
Summary:
Savarin honed his Talent through years of study, and to achieve his goal of becoming the most powerful and accomplished sorcerer in Tournai, he made magic his life. Among the wealthy and noble circles he moves in, no one would suspect the handsome, refined, arrogant sorcerer's humble beginnings—which is how Savarin prefers it. He wants to be seen only as the man he's made himself. When Tournai's princes task Savarin with studying and strengthening the spells that protect the principality from magical attack, he is more than happy to do so. The spells are complex, centuries old, and exactly the type of puzzle Savarin is eager to solve. But to his annoyance, the princes insist Loriot accompany him on his journey. Second son of a minor noble family, Loriot worked his way up the ranks of the royal guard to captain with single-minded determination and takes pride in his service to the crown. He must obey the prince's orders to protect Savarin, despite believing his skills would be best used elsewhere and his wariness of magic. UnTalented himself, Loriot has learned not only the benefits of magic but also its potential for harm—and how to counter it. He still believes it's best to avoid most magic entirely, which is difficult when he's tasked with playing guard to a powerful sorcerer. Loriot and Savarin clash repeatedly during their journey, but the simmering tension between them doesn't only stem from their work, and passion develops into feelings neither expected. But Savarin must still secure Tournai's magical barrier, and his only solution will endanger both him and the royal family.
The Sorcerer's Guardian
Word Count:

107,680
Summary: Though he is the youngest son of a royal duke, Etan is a scholar at heart, happiest in a library surrounded by his books. He contentedly juggles his work for the prince's government with his studies of the history and legends of Tournai, a subject of particular interest to him because he shares the secret magical Talent that runs in the royal bloodline. However, Etan's peaceful world turns upside down when his best friend—the man he secretly loves—unexpectedly marries someone else. Tristan is the oldest son of a wealthy merchant, raised to shoulder responsibility for the family business one day. That day comes far sooner than anticipated, and he makes a deathbed promise to his father to marry the woman his father chose and become head of the company and family. Tristan values his friendship with Etan and has always been attracted to him, but he can't forsake his duty to his father, even if it means giving up the possibility of having Etan as a lover. A year later, Tristan is a widower with an infant daughter and a mother who demands he marry again quickly—something Tristan resists. Circumstances throw Etan and Tristan together again, but even as they succumb to the desires they've always harbored, Etan battles his feelings, wary of being cast aside once more. When the unimaginable happens, Etan and Tristan must come together and support each other through the ordeal…and maybe beyond.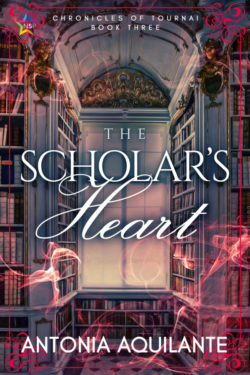 The Scholar's Heart
Word Count:

108,720
Summary: As the first-born son of a royal duke and cousin to the prince, Cathal has always put his duty to family and country first, even when it conflicts with his own wishes. When Cathal's father arranges a marriage between him and Velia, cousin to the emperor of Ardunn, without consulting him, he sees no alternative but to go along with his plans for the good of Tournai. But it's Velia's companion, Flavia, who fascinates Cathal from the moment he first sets eyes on her. Cathal doesn't know Flavia is really Flavian, an artist masquerading as a woman to escape Ardunn, a restrictive and repressive place where Flavian's preference for men is forbidden. Even when Cathal discovers Flavian's identity, even as he struggles with his obligations and duty, he cannot fight his attraction to the sharp-tongued artist. Flavian is intrigued by him as well, but Cathal is still betrothed to Velia, and Flavian worries he is more taken with the feminine illusion Flavian presents than the man beneath it. He came to Tournai to start a new life—a safe one—as an artist, and an inconvenient attraction to his friend's betrothed, a man who happens to be a member of the royal family, is not a part of his plans. While both men battle their longings for each other, spies from Ardunn infiltrate the capital, attempting to uncover Tournai's weaknesses and secrets. They are also searching for Flavian, who possesses a magical Talent giving him the ability to see the truth of a person just by painting their portrait—something that would be invaluable to Ardunn's emperor.
The Artist's Masquerade
Word Count:

103,300
Summary: Legends tell of large cats defending the principality of Tournai, but such creatures are only myth. Or are they? Prince Philip inherited the throne of Tournai at a young age, and since then, his life has centered around ruling his country and resisting those pressuring him to do as they want both in matters of governance and those more personal. He's become isolated and lonely. Amory is the second son of a wealthy merchant who has never approved of anything about him or had any use for him. Until now. When kind-hearted Amory is offered to the prince in exchange for more time for Amory's merchant father to complete a commission, both Philip and Amory are horrified. But Philip agrees to keep Amory at the palace, where they gradually become friends, then lovers. For the first time in his life, Philip is free to share not only his heart, but the magical shape-shifting ability that runs in the royal bloodline—something the royal family has kept secret from all but those closest to them for generations. Neither Amory nor Philip imagined falling in love, and they certainly don't expect what those who oppose their relationship will do to keep them apart—maybe even resorting to murder.
The Prince's Consort
Word Count:

48,300
Summary: The final book in The Cassie Tam Files is here! With Angel Tanner, the android that runs California's criminal underworld, pulling the strings, PI Cassie Tam finds herself thrust into a conflict with New Hopeland's biggest and baddest. But working with the murderous AI may be the only way that Cassie can get to the bottom of her home's greatest mystery: What is New Hopeland City? As she struggles to balance her dealings with allies and enemies alike, Cassie is left with a difficult choice. She has always straddled the line between light and dark. Now, the time to decide which side she's on is drawing close…if she can figure out which is which.
Half-Light
Word Count:

77400
Summary: In the aftermath of his father's funeral, Dom Wesa, the new Alpha of Luxor City's Central Empire, stumbles upon an Omega in desperate need of help. The Omega, Lin Vasiliev, wakes to find he's been taken into Dom's home to be rehabilitated. Dom thinks the young addict may have information about the illicit drug trade going on in his Empire. He gets Lin sober to question him only to discover that Lin is new in town and ignorant of Luxor's laws. Dom and Lin are both suspicious of each other at first for their own reasons, but as that wariness wears away a deep attraction develops between them. Dom dotes on Lin, leaving the once stone-broke Omega bathed in finery he never could have imagined. They start planning for Lin's upcoming heat, when they will be driven together by their kindling bond and strong compatibility as an Alpha and Omega pair. However, in the midst of their swelling romance, Luxor's most notorious Alpha reappears sparking a gang war that threatens to turn the entire city into a battleground.
The Empires of Luxor City
Word Count:

59,100
Summary: Shadows of the Past is the new novella collection set in The Cassie Tam Files universe! Enjoy two new stories that follow PI Cassie Tam and her girlfriend Lori Redwood as they deal with the fallout from LV48. This book is part of a series and needs to be read in sequence. A Week in New Hopeland When Lori Redwood agrees to help out her girlfriend, PI Cassie Tam, by going undercover at a local shipping firm, she gets more than she bargained for. Her 'boss' Mr. Graves is a misogynist and a bully, and has been targeting one girl in particular. Cassie is known to him, and he tends to be cautious around Tech Shifters. Which means that Lori may be the best person for the job. Will Lori be able to help Cassie gather enough evidence for the police to act, or will she become the next target? Shadows of the Past PI Cassie Tam is not the only person who lives with regrets, and like most people, she just wants to get on with her life. But in New Hopeland, the past never remains buried. When she's hired to track a stalker that's been using some interesting tech to mask their identity on the city's security cameras, Cassie ends up face-to-face with her darkest memory. Can Cassie find out who's responsible before her past mistakes tear her – and her friends – apart?
Shadows of the Past
Word Count:

107100
Summary:
Alexander is doing his best to settle into life in Tournai's royal palace after years living outside the country due to his father's diplomatic work.The sense of belonging and home he feels is overwhelming, but none of his plans are going as he imagined. Many see him as only a lovely, charming adornment of the royal court and underestimate both his intelligence and abilities. His attraction to Marcus, a mysterious olderman who does work for the prince, Alexander's cousin, is unexpected butnot unwelcome...if Marcus could possibly see who Alexander really is. Lord Marcus is the second son of a minor noble family, a widower raisingtwo children...and the prince's spymaster. He knows his work isnecessary for the security of the kingdom and its royal family, but he also knows it can be distasteful and dangerous to him and those around him. Marcus has vowed never to fall in love again, never to put anyone else at risk—a promise threatened for the first time by the vibrant, flirtatious Alexander. The attraction is unwelcome and entirely undeniable. Hecan't believe someone like Alexander would want someone like him, but he also can't stay away. As they become ever more entangled, Marcus is investigating rumors ofspies at work in Tournai's university. As he gets closer to uncovering their plot, Alexander is drawn deeper into danger. Can their love survive when Alexander is put in peril by the very spies Marcus is hunting for?
The Spymaster's Secret
Word Count:

53100
Summary: Tad loves bouncing around in time and watching mankind grow and change. He loves humanity and helping when he can. However, his job isn't conducive to helping people.  He's an Angel of Death. Doug is fun loving and a drama queen.  Despite his witty exterior, he has a dark history and is prone to self-destruction. He's also an amazing drag queen and hairstylist with big dreams. When Tad pushes the boundaries of his duties too far, his angel wings are stripped away from him, and he is sent to New York City to live as a human. Lost and alone he ends up meeting Doug, and the two start a friendship that will shape them both and last a lifetime.  But nothing is simple when you're dealing with a former Angel of Death and a Drag Queen. Could these two cause the fabric of our world to collapse or will they manage to keep the future as it should?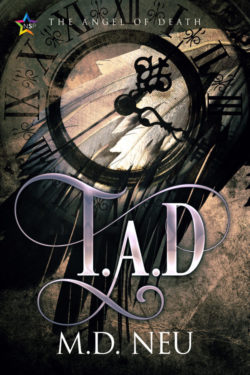 T.A.D.-The Angel of Death
Word Count:

103900
Summary: A little blue world, the third planet from the sun. It's home to 7 billion people with all manner of faiths, beliefs and customs, divided by bigotry and misunderstanding, who will soon be told they are not alone in the universe. Anyone watching from the outside would pass by this fractured and tumultuous world, unless they had no other choice. Todd Landon is one of these people, living and working in a section of the world called the United States of America. His life is similar to those around him: home, family, work, friends and a husband. After the attack on San Jose, Todd is appointed to Special Envoy for Terran Affairs by the nentraee, a position many world leaders question. Undeterred Todd wants to build bridges between both people. However, this new position brings with it a new set of problems that not only he, but his new allies Mi'ko and Mirtoff must overcome. Will the humans and nentraee learn to work together despite mistrust and threats of more attacks by a new global terrorist group, or will the terrorists win? Will this bring an end to an already shaky alliance between nentraee and humans?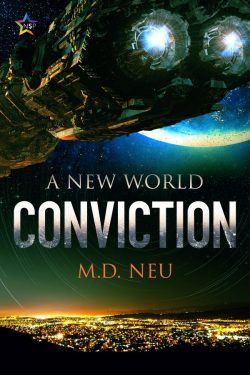 Conviction
Word Count:

86611
Summary: Prince Edmund of Thalassa and Prince Arden of Aither are eagerly anticipating their upcoming wedding, but the danger to their kingdom hasn't lessened. They have a plan, but they won't be able to carry it out alone: they need a strong wielder of each Element, whom they can trust implicitly, to carry out the magic. Rhys is a commoner and wielder of Earth magic. He and his sister have made a living from the use of their magic for years and have become highly respected in scholarly circles, though he prefers a more simple life with his plants. When a message from Prince Arden reaches them asking for their help, they don't hesitate. They stop only to request that Gaz, a strong Fire wielder and the man Rhys has long been enamored of, accompany them on the journey to Thalassa's royal palace. What no one knows is that Gaz was once known as Prince Gareth of Thalassa and is Edmund's younger brother, long believed dead. He fled his home after his Fire Affinity made itself known and put him in danger, and he had no intention of ever going back. But he can't keep himself from going to his brother's aid, despite the risk of discovery and of the weight of his secrets potentially crushing his fledgling relationship with Rhys. Working against time, they must find a way to come together in a magical working the likes of which none of them has ever imagined, or their homelands will surely burn.
A Harmony of Fire and Earth
Word Count:

71800
Summary: A little blue world, the third planet from the sun. It's home to 7 billion people with all manner of faiths, beliefs and customs, divided by bigotry and misunderstanding, who will soon be told they are not alone in the universe. Anyone watching from the outside would pass by this fractured and tumultuous world, unless they had no other choice. Todd Landon is one of these people, living and working in a section of the world called the United States of America. His life is similar to those around him: home, family, work, friends and a husband. On the cusp of the greatest announcement humankind has ever witnessed, Todd's personal world is thrown into turmoil when his estranged brother shows up on his front porch with news of ships heading for Earth's orbit. The ships are holding the Nentraee, a humanoid race who have come to Earth in need of help after fleeing the destruction of their homeworld. How will one man bridge the gap for both the Humans and Nentraee, amongst mistrust, terrorist attacks and personal loss? Will this be the start of a new age of man or will bigotry and miscommunication bring this small world to its knees and final end?
Contact
Word Count:

66400
Summary: New Hopeland City may be the birthplace of Tech Shifter gear, but it isn't the only place that likes to blend technology with folklore. Now, a new nightmare is stalking the streets… When PI Cassie Tam is attacked on the way home one night, she expects the police to get involved. What she doesn't expect is to be forced into acting as bait to lure out a lunatic in a tech-suit that's literally out for blood. But past actions have consequences, and doing so may be the only way she can get a clean slate from the city's law makers. If only that didn't mean having to face down a wannabe vampire.
LV48
Word Count:

84000
Summary: Edmund is heir to the throne of Thalassa and a wielder of Water magic. Devoted to his kingdom and his duty to it, Edmund can do nothing but acquiesce to an arranged marriage with the queen of a neighboring kingdom. The marriage and the child it is required to produce will seal an alliance between Thalassa and Aither that is vital to Thalassa's safety, and far more important than Edmund's personal misgivings. Arden is the younger brother of Aither's queen and a wielder of Air magic. Raised in the politics of the court to support his sister's rule, he understands the alliance is important to Aither, even as he worries about his sister marrying someone she's never met. When Edmund arrives in Aither to prepare for the wedding, Arden is tasked with helping him settle in at court. As they spend more time together, Edmund and Arden develop a close friendship, then stronger feelings, but with Edmund's wedding approaching, they must hide their feelings, even from themselves. When someone tries to assassinate the queen, Edmund is blamed, and Arden rescues him before he can be executed for a crime he didn't commit. To prevent a war between their kingdoms and protect them from a dangerous enemy, Edmund and Arden will have to discover who wants to pit Aither and Thalassa against each other and mend relations between the two kingdoms as they evade those searching for them—all while finding a way to be together.
A Dance of Water and Air
Word Count:

58000
Summary: New Hopeland City may have been built to be the centerpiece of the technological age, but some remnants of the old world still linger. The tools of the trade have changed, but the corruption remains the same, even in the criminal underworld … When PI Cassie Tam and her girlfriend Lori try to make up for their recent busy schedules with a night out at the theatre to watch the Tech Shift performer Kitsune, the last thing they expected was for Cassie to get a job offer. But some people are never off the clock, and by the end of the evening, Cassie has been drawn into a mundane but highly paid missing pet case. Unfortunately, in New Hopeland City, even something as simple as little lost dog can lead you down some dark paths. Until now, Cassie wasn't aware that there even was a rabbit hole, let alone how far down it goes.
The Fox, The Dog, and The King
Word Count:

106100
Summary: Faelen, cousin to the prince and son of a diplomat, has finally come home to Tournai after years away. The pull to return was almost tangible, and the sense of rightness at being back is absolute. He wants nothing more than to put down roots and build a life among family while pursuing his linguistic studies. Becoming involved in magic meant to protect Tournai isn't part of his plans…and falling in love is even more unexpected and unfamiliar, but he finds himself doing just that as his friendship with Maxen deepens into something more. Maxen, second son of a wealthy merchant family, longs to leave Tournai and visit everywhere he can. All his life, he's found places on maps and dreamed, planning out routes to get to them. For now, he's tied to Tournai's capital city by family obligations and his position in their shipping business. Someday, though, he'll be able to travel. His sudden attraction to Faelen shocks him, but their friendship soon becomes a necessary part of his life. Love, however, has no place in his plans, especially not love for a royal cousin with secrets who wants nothing more than to stay in one place. For Faelen and Maxen to build something real between them, they must resolve their differences, but when magic goes awry and all Faelen's secrets are revealed, will Maxen remain at his side?
The Merchant's Love
Word Count:

110100
Summary: Nate's no supernatural expert, but even he knows a murdered man coming back to life to kill him can only mean one thing—the necromancer is back and out for revenge. Recruited by Department Seven in a desperate attempt to stop Peter before he claims new victims, Nate quickly realizes he's in way over his head. His powers are failing him, he's haunted by Peter's ghost, and he can't even remember how he stopped Peter the first time—or why he feels that someone very important is missing from his life. Ben is fighting for his afterlife. Trapped in the supernatural version of solitary confinement, he knows freeing himself will destroy New Camden's fragile peace—but what choice does he have? The longer he spends in his magical prison, the harder it becomes to resist his inner vampire. But if Ben wants to help Nate prevent Peter taking over the city, he has to prove himself to his sire—Saltaire, a thousand-year-old vampire with no qualms about using his immense power to suppress Ben's free will. As the casualties mount and the city descends into chaos, Ben and Nate must overcome their worst fears and impossible odds—or be written out of existence entirely.
Dead Wrong
Word Count:

119,0000
Summary: Ben is a recovering vampire determined to pick up the pieces of the life that came to a halt when he was murdered over a year ago—even if that means distancing himself from his few remaining friends. Nate, struggling to navigate his new identity as a Class 3 Unknown paranormal, knows it will take more than mastery of his affinity with plants to convince Ben they belong together. When Ben's application for human status is denied, he must fight to leave the paranormal world behind him while Nate's generous impulses drag him into conflict with a werewolf pack with designs on ruling New Camden. As Ben's vampire family draws closer to finding him, his vampire instinct awakens—throwing his continued existence into jeopardy. The hunt for the missing werewolf continues, and Nate and Ben become pawns in Councilor Wisner's plans to take control of the city. Their only hope is each other—if they can see that before all is lost.
Life After Humanity
Word Count:

108000
Summary: Being a nobody isn't Duncan Alexander's life goal, but it's worked for him. He has a nondescript job, a few good friends, and overall he's content. That's until one fateful trip to San Jose, California, where he is "Called" to meet the mysterious Juliet de Exter. Juliet is a beautiful, wealthy, powerful Immortal who is undertaking The Calling—a search for a human to join her world of Immortals. Inexplicably, Duncan's calling is more dangerous than any of the Immortals, even Juliet, ever thought it would be. There is more to this nobody, this only child of long-deceased parents, than anyone thought. When Duncan experiences uncontrollable dreams of people he doesn't know and places he hasn't been, Juliet and the other Immortals worry. Soon, his visions point to a coven of long-dead witches. The dreams also lead Duncan to his one true love. How will Duncan navigate a forbidden romance with an outcast Immortal? How will he and the others keep the balance between the Light and Dark, survive vicious attacks, and keep the humans from learning who they truly are? More importantly, who is this implacable foe Duncan keeps seeing in his dreams?
The Calling
Word Count:

12600
Summary: Carmen is eleven years old and wants to get her dragon. Since she was seven years old, she understood two things. One, she was going to be the strongest Dragon Keeper there ever was. The second was that she was going to marry her best friend, Mattie. As Christmas approaches the magical charms Carmen has to use to fight off her curse are taking a toll on her health. But that can't stop her from taking her final test to become a Dragon Keeper. If she passes her test she gets her dragon, if not, she has to start all over, relying on different magical charms to fight the curse for her. That is something Carmen doesn't want to have to go through. The testing is difficult and charms make her sick. Carmen has decided that if she doesn't get her dragon this Christmas she's not going to go for a third attempt, even if that means she can't marry Mattie when she grows up.
A Dragon for Christmas
Word Count:

21600
Summary: It's been twenty years since the quiet Midwestern town of Lakeview was struck by tragedy.  But every year on the anniversary of the event Teddy returns home for 'The Reunion'. Lakeview, like Teddy, has secrets and not all mysteries should come to light.
The Reunion
Word Count:

108100
Summary: Corentin is a scholar with a secret—his magical Talent allows him to turn into a dragon, and he isn't alone in that ability. Long ago, dragons were hunted fiercely, until they went into hiding, becoming things of legend. Corentin has traveled the world with one aim—to protect his people and keep their secret safe. Drawn to the principality of Tournai by news of someone close to discovering that secret, he hopes to avert suspicion. His attraction to the too-serious Bastien isn't convenient for his purpose, but it isn't something he can ignore either. Lord Bastien, Earl of Ardesia, inherited his title unexpectedly when his parents were killed in a sailing accident along with the parents of his cousin, Prince Philip. Since then, Bastien has devoted his life to the obligations of his family and estate—so much so, that it has caused tension between him and his siblings. His world is further shaken when he receives an anonymous letter informing him that the tragic boating accident may, in fact, have been murder. Bastien throws himself into investigating whether the allegations are true and finding out who killed his parents. As Corentin and Bastien become closer, the mystery of Bastien's parents' death draws him further into danger. Corentin feels compelled to protect Bastien, but the threat is closer than they know. Now, Corentin must decide whether preserving his secret—and potentially his people's safety—is more important than saving the man he loves.
The Dragon's Devotion
Word Count:

56000
Summary: New Hopeland was built to be the centre of the technological age, but like everywhere else, it has its dark side. Assassins, drug dealers and crooked businessmen form a vital part of the city's make-up, and sometimes, the police are in too deep themselves to be effective. But hey, there are always other options … For P.I. Cassie Tam, business has been slow. So, when she's hired to investigate the death of a local VR addict named Eddie Redwood, she thinks it'll be easy money. All she has to do is prove to the deceased's sister Lori that the local P.D. were right to call it an accidental overdose. The more she digs though, the more things don't seem to sit right, and soon, Cassie finds herself knee deep in a murder investigation. But that's just the start of her problems. When the case forces Cassie to make contact with her drug dealing ex-girlfriend, Charlie Goldman, she's left with a whole lot of long buried personal issues to deal with. Then there's her client. Lori Redwood is a Tech Shifter, someone who uses a metal exoskeleton to roleplay as an animal. Cassie isn't one to judge, but the Tech Shifting community has always left her a bit nervous. That wouldn't be a problem if Lori wasn't fast becoming the first person that she's been genuinely attracted to since splitting with Charlie. Oh, and then there's the small matter of the police wanting her to back off the case. Easy money, huh? Yeah, right.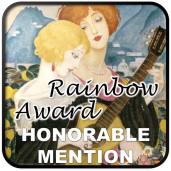 Honorable Mention: Rainbow Awards 2017 - Lesbian Sci-Fi Category
Addict
Word Count:

118,000
Summary: Recovering vampire Ben is discovering that life after death is hard work. It will take more than a reflection to impress his boyfriend Nate's religious mother. And Nate's twin brother, Ethan, openly resents Ben's presence at the family farm. Nate is confident they can build a normal life together, but Ben's not even sure he knows what normal is. He can't face his reflection, let alone his past, while Nate refuses to divulge his family's supernatural secret. Can they build a future on such shaky foundations? When a supernatural hunter is found dead on the family farm, Ethan becomes the main suspect in a murder investigation that puts Ben and Nate at odds. Nate wants to protect his family and stay silent about what he is, but Ben knows no one is safe until the demonic agent responsible for a string of murders is caught. Defying Nate to investigate alone, Ben can't let the demon claim another victim. But as his investigation continues, he discovers links to a past he thought he'd buried—and a past Nate refuses to acknowledge. With a desperate killer on a deadline, Ben must face the literal demons in his past if he wants to have any chance of saving himself and Nate from a fate worse than death.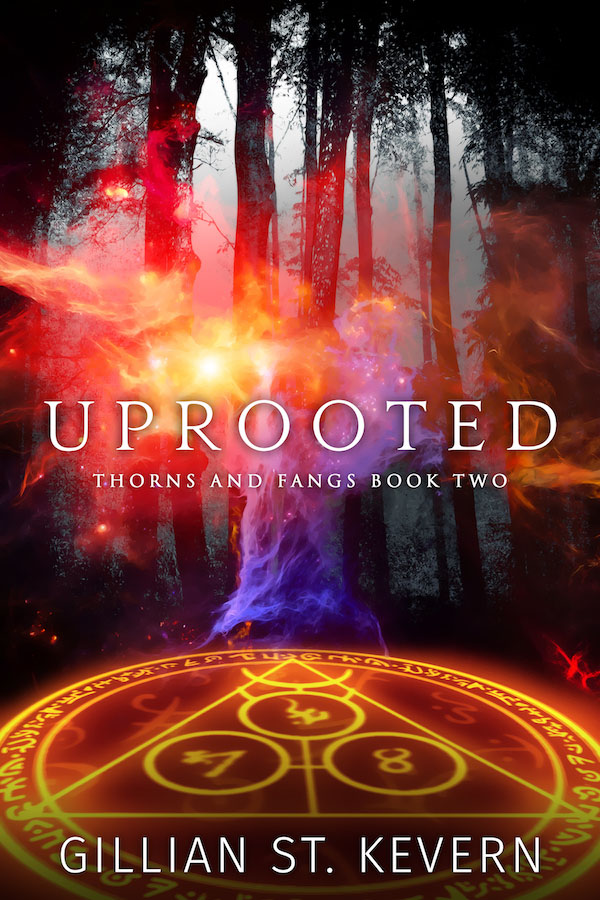 Uprooted
Word Count:

129,000
Summary: Nate is caught between two dangerously hot vampires who can compel people to do whatever they want and a ruthless necromancer who wants Nate for all the wrong reasons—and that's only the start of his problems. Escort Nate prides himself on two things: his ability to please his clients and his normality – living in the monster capital of the world, ordinary is rare. Hunter, a darkly charming vampire with more charisma than is good for him, decides Nate is just what he needs. Nate's sympathetic nature and skill in the bedroom are put to the ultimate test. But Hunter wants Nate for someone else – his brother, Ben. Nate is immediately attracted by the control with which Ben holds his sensitive nature in force. Too afraid of becoming a monster to allow himself to feel, Ben struggles to resist Nate's generosity of emotion. As a vindictive necromancer makes Ben his target of revenge, Nate discovers that making people feel good doesn't compare to making Ben feel. As Nate's normal world crumbles around him, and he desperately searches for a way to save Ben, Nate is unable to escape becoming the necromancer's latest victim. But Nate's death is only the beginning. Coming back to life in the bathroom of Gunn, a Department Seven officer who hates the vampire family that Ben and Hunter belong to, Nate doesn't know who to trust or even what he is. As the necromancer's trap pulls tighter around himself and Ben, Nate is forced to let go of normal and embrace powers he doesn't fully understand. In defiance of Ben's vampire sire and hunted by Department Seven, Nate and Ben finally learn to trust and rely on each other. But when the necromancer succeeds in capturing Ben, Nate alone can come to his rescue.
Thorns and Fangs
Word Count:

52900
Summary: Havesskadi has won the Rainbow Award for Best Asexual Debut Book (2018-2019), and second place in the Best Asexual Book (Asexual – Contemporary, Fantasy and Paranormal Romance & Romantic Comedy | 2018-2019) category. The red dragon is hunting her own. Up in the icy peaks of the northern mountains, Orsie Havesskadi spends his days hiding from her, but eventually he is found and his dragon magic stolen. Cursed to wander the lands as a mortal unless he recovers his magic before twenty-four rising crescents have passed, Orsie embarks on an arduous journey. Spurred by the whispers in his mind, his quest takes him to a castle hidden deep in a forest. Arkeva Flitz, a skilled garrison archer, discovers an abandoned castle in the woods. Trapped there, he spends his days with his two companions, one cruel, the other soothing. One day, a young man arrives at his gates, and soon they are confined by heavy snowfalls and in danger from what slumbers in the shadows of the castle.
Havesskadi