Word Count:

85788
Summary: Kris Starr used to be famous. Rock and roll. Sold-out shows. Literal magic. Empathic talents and screaming fans. But he has a problem or two. He's having a hard time writing new music. It's Midwinter, which means he's surrounded by depressing holiday cheer. And he's in love with Justin, his manager, who has a talent for rescuing almost- or once-famous bands ... and who's hiding secrets of his own. Justin Moore, on the other hand, is very good at keeping those secrets -- he's had to be for years. One secret involves a demonic inheritance that would make him a target of suspicion. Another involves his past. And the third involves Justin's feelings for Kris Starr, rock and roll icon and now his client ... and a powerful empath.
A Demon for Midwinter
Word Count:

70000
Summary: As far as rock star Gareth Kendrick, the last true bard in Faerie, is concerned, the only good Unseelie is . . . well . . . there's no such thing. Two centuries ago, an Unseelie lord abducted Gareth's human lover, Niall, and Gareth has neither forgotten nor forgiven. Niall O'Tierney, half-human son of the Unseelie King, had never lost a wager until the day he swore to rid the Seelie court of its bard. That bet cost him everything: his freedom, his family—and his heart. When he's suddenly face-to-face with Gareth at the ceremony to join the Seelie and Unseelie realms, Niall does the only thing inhumanly possible: he fakes amnesia. Not his finest hour, perhaps, but he never revealed his Unseelie heritage, and to tell the truth now would be to risk Gareth's revulsion—far harder to bear than two hundred years of imprisonment. Then a new threat to Gareth's life arises, and he and Niall stage a mad escape into the Outer World, only to discover the fate of all fae resting on their shoulders. But before they can save the realm, they have to tackle something really tough: mending their own broken relationship.
Bad Boy's Bard
Word Count:

128000
Summary: In the wake of a worsening climate crisis, magic runs rampant and demons roam across the Canadian prairies. A long-dead god stirs in the Pacific Ocean, while the wilderness is choked by invasive, screaming grass. The Cascade has shattered political stability, leaving a scandal-plagued government clinging to power in Ottawa. As catastrophe looms ahead, a precognitive rainman, Ian Mallory, stands between run-of-the-mill corruption and a nightmarish, dystopian future. It is up to a diverse and unlikely band of activists, scientists, journalists, and one underpaid, emoji-spell wielding intern to save their beleaguered country from its own worst impulses
Cascade
Word Count: Information not available
Summary:
Lucee Fearney legitimately inherited the leadership of the Fae faction known as Eleriannan, but what will happen when they find out that she still only has the magical skills of a Mortal?
---
When unexpected, dangerous visitors show up at the door of Maithe House, they bring word of an enemy that none of the Fae know how to fight. Even if Lucee can learn to trust herself and lean on her friends for help, will it be enough to take down the powerful and mysterious foe  known as the Mealladhan? Rejoin Lucee, Cullen, Merrick, Vali, Sousa, and all the other Mortal-born and Fae of Baltimore in another magical, musical adventure! 
Now with 100% more outdoor summer music festivals, uncanny graffiti, and shadowy forces.
Cast a Shadow of Doubt
Word Count:

79,025
Summary: Solving mysteries is her business. Finding love is her dream. Will combining the two get her killed? Victorian Era England. Stetson revels in being unconventional. So when society shies away from her independent nature, the bold woman creates an imaginary boss and opens her own detective agency. And her keen observational skills, convincing disguises, and Holmesian methods quickly bring in a string of tough-to-crack cases. Struggling to squeeze a personal life in around a series of hazardous investigations, Stetson worries she'll never find a woman of like-passions. But with her heart set on true love despite the risk, she carries on hunting for the perfect relationship. Will her clever escapades lead to death… or delight? Daring Duplicity: The Wellington Mysteries, Vol. 1, Adventures of a Lesbian Victorian Detective is a collection of five sequential novellas, each encompassing its own exciting mystery while furthering the story of Stetson's life in London. If you enjoy crime dramas, Victorian era fiction, or a sweet lesbian romance, then you'll love award-winning author Edale Lane's Daring Duplicity. Order yours today!
Daring Duplicity
Word Count:

70000
Summary: Music from Hell has gone viral … and you'll love it to death. Devastated by the car crash that killed his bandmate, guitarist David Fairburn has given up on life—until Vince Buckley returns from the dead to complete the band's final album. Jessica Chandler needs something new and different to save her struggling record label. But those who stand in the way of the music's release begin to die one by one, and when the first single is posted on the web, listeners become "Loopers," addicted to the music—and murderous. As the violence spreads, David and Jessica must survive the chaos to prevent Vince from releasing the entire album on the Internet. But can David sacrifice the most brilliant work he's ever done to save Jessica and prevent a global bloodbath?
Death Metal
Word Count:

75000
Summary: After decades of unrequited love, this kangaroo will jump at the chance for a date. Any date. Lovelorn kangaroo shifter Hamish Mulherne, drummer for the mega-hit rock band Hunter's Moon, waited years for the band's jaguar shifter bassist to notice him. Instead, she's just gotten married and is in a thriving poly relationship. How is Hamish supposed to compete with that? But with everyone else in the band mated and revoltingly happy, he needs somebody. Since he can't expect true love to strike twice, he signs up with Supernatural Selection. Because what the hell. When Zeke Oz was placed at Supernatural Selection through the Sheol work-release program, he thought he was the luckiest demon alive. But when he seems responsible for several massive matchmaking errors, he's put on notice: find the perfect match for Hamish, or get booted back to Sheol for good. The only catch? He has to do it without the agency's matchmaking spells, and Hamish simply will not engage. But Zeke starts to believe that the reason all of Hamish's dates fizzle is because nobody in the database is good enough for him. And Hamish realizes that his perfect match might be the cute demon who's trying so hard to make him happy.
Demon on the Down-Low
Word Count: Information not available
Summary: He killed the only family she had. Now he's after her. When Maia Gellman loses her home, job, and family in one night, she does the only thing she can do: run. It's easy to get lost on the road with a new band, new friends, perhaps a new life. But the demon she left behind is gaining ground, and it awakens something sinister within her. Will Maia find a way to stand and face the demon, or will she succumb to the fate he has in store for her?
Demon Veil
Word Count:

30000
Summary: Flee. Scatter. Take your mates and your offspring and run. The escape pods fall to Earth one by one over the course of weeks, a mysterious and diverse alien diaspora, each pod containing a different alien race and leaving the world's governments scrambling to deal with this unexpected immigration. Serge Kosygin, still grieving and isolated after his husband's death, watches events with gray disinterest until one day he witnesses a pod crash for himself while driving home. Two of the alien visitors have died, but one survives, badly injured, and Serge is determined that if this alien is also going to die, it won't be under the harsh lights of a government facility. Devastated by the loss of his life mates in their desperate effort to reach safety, the knowledge that Een is the last Aalana in this sector of the galaxy only compounds his sorrow. He wakes in an alien dwelling under the care of one of the native dominant builder species, a being who appears to share nothing with Een besides a bipedal structure. Slowly, with the help of his patient and kind host, he discovers they are more similar than he imagined as they share harmonies and his host assists him with language acquisition. Their tentative first contact soon evolves into a deepening friendship, a balm for two grief-weary souls. They'll need each other and their growing bond for the troubles lurking just ahead. Publisher's Note: Eating Stars was previously published as part of Meteor Strike: Serge & Een as a novelette. It has undergone extensive rewrites and edits with over 10,000 words of new content added.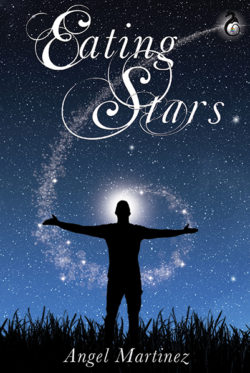 Eating Stars
Word Count:

98400
Summary: Sarah Colby is a musician, teacher, lover, sister, and so much more. In the past year, she learned that sometimes life takes you places you never even knew existed. For Sarah and her sister Annie, they found out that not only were the monsters real but sometimes you loved them. Now the Colby sisters and their friends are being targeted by someone with a grudge. They must discover who is attacking the people of Columbus or risk losing all that they hold dear. Nobel Keller is with them every step of the way but will she bring salvation or merely the end of their lives in Columbus?
Embracing Forever
Word Count: Information not available
Summary:
Even the grittiest blue collar city has a spark of magic under the surface; but in Baltimore, graffiti holds secret messages and artists are the spellcasters. Abandoned buildings hide ancient beings, and at the local club, you might find yourself rubbing shoulders with menacing and otherworldly creatures. If you know how to look, of course.
---
Merrick Moore is just a regular guy with dreams of making it big with his garage band, but not much else – until he crashes a party thrown by reclusive eccentrics. He gets more than he bargained for: new powers, a girlfriend who can visit him in his dreams, and a seven year bond with the local Fae court. When the mortal enemies of his new friends show up to his band's first gig, Merrick finds himself trying to prevent the start of a war that will have consequences for everyone, Fae and human alike.
In Sleep You Know
Word Count: Information not available
Summary: The Magician Washington, D. C., 2042. Toby Jameson is accustomed to being overshadowed by his brother Nick, but he doesn't have to like it. While attending the funeral of the First Lady of the United States, he finds a kindred spirit in Andrea Daniels, the President's daughter. When Nick discovers Andrea's supernatural destiny as a latent leader of the Sentinel race, Toby is happy to accept a secret assignment to protect her as she leaves the Armistice Zone, if only to gain a little distance from his relationship with his lover, Layla. The Daywalker Layla, the leader of the Daywalker race, has had three thousand years to earn her reputation as the Prince of Wrath. Her romance with the strong-willed young Sentinel has been contentious at best, but neither is willing to walk away nor give voice to a deeper commitment. When her protective overtures go awry prior to Toby's departure, provoking them into frank combat, it seems their relationship is finally doomed. Then a shocking discovery changes everything, casting the very nature of Sentinels and Daywalkers into question. The Wind In the wake of her mother's death, Andrea returns to England to escape the watchful eye of her estranged father. When Toby shows up on her doorstep unannounced, she knows he has a hidden agenda, but is willing to overlook his silence in the spirit of friendship that kindled between them at their last meeting. But nothing stays buried forever, and it's only a matter of time before they find themselves fighting for their lives against both the enemy they know, and a new menace that has emerged from within the virtual world.
Moonlight
Word Count: Information not available
Summary: The Education Continues at Providence Paranormal College! Five more books, no waiting. Read. Laugh. Catch a case of the feels. Book 6: Roundtable Redcap: Can Fred rescue his brother from the Fae Queen with just reluctant Psychic Irina to help? Book 7: Better Off Undead: Lane and his vampire punk band Night Creatures are broke and broken. Can they pick up their pieces and shine in a Battle of the Bands? Book 8: Ghost of a Chance: Ghostly Horace and his Medium, Bianca, must solve a mystery to save Professor Watkins. Book 9: Nine Lives: It's time for Olivia Adler to trust her instincts or Tony Gitano just might die for good. Book 10: Fae of Fae Knot: The family that's Fae together can't stay together. The series concludes as they bend the tantamount Faerie Law to its breaking point.
Providence Paranormal College
Word Count:

11000
Summary:
A trapped recruit. A genius sorcerer. When war turns the world upside down, will they dare to fight for love?
Ben knew the price for surviving the exalted University of Magic: keep his head down and his mouth shut, no matter what. He never expected to attract the interest of the genius magician Maurice. He certainly never dreamed that Maurice would love him back. Whether experimenting in his laboratory or protesting the current regime, Maurice has never found a problem he can't argue his way out of. That is, until he starts dating his shy fellow classmate, and Ben simply refuses to argue back. When Ben is called up to fight an unjust war, Maurice brews the argument of the century. Anything to keep Ben safe. But when a spell goes wrong, Maurice's life is on the line. Will Ben destroy his remaining hope and dare to speak out?
Buy Requiem Inverted today to find out.
Requiem Inverted
Word Count: Information not available
Summary: Rhonda Wray: Raptor Wrangler is about a teenage girl who was innocently trying to listen to some live music … her favorite boy band happened to be playing a festival on a dinosaur planet … when bad things suddenly happened. Now she and her trusty robot are all alone in the wilderness, picking up survival skills and looking for her favorite singer, Sebastian Rose, just in case he needs to be rescued. There's hard science, explosions, plenty of dinosaurs (with feathers), diversity, no sex (although there are a few references to it), less violence than many dinosaur stories, cliffhangers galore, and a little bogus science just to honor the fine tradition of speculative fiction (what if raptors had syrinxes and could sing like birds?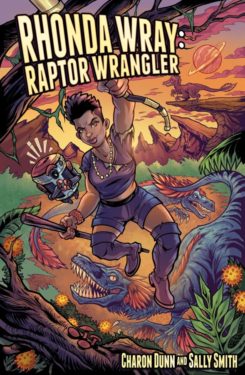 Rhonda Wray: Raptor Wrangler
Word Count:

74000
Summary: Sarah Colby has always run from commitment. But after more than a year on the road following her musical dreams, even she yearns for a little stability. Her sister Annie is only too happy to welcome her back home. When she meets Annie's boss, Nobel Keller, she's immediately drawn to the woman's youthful good looks and dangerous charisma. The first night together leaves Sarah aching for more, but the second shows her the true price of passion.
Welcome to Columbus, where the only thing hotter than the music scene is what happens after the last note is played.
Running From Forever
Word Count:

70000
Summary: Do you know what your problem is? Celestine, the fifth of seven sisters, is tired of hearing about hers. Father thinks she's frivolous because she likes pretty clothes and caters to the crowds in the taverns who adore her music. Mother thinks that because she's the most social daughter in the family, she can't keep quiet about anything. They're both wrong. Celestine hides a secret she has kept for most of her life. As the family beauty and a talented musician with a lyrical voice, she has the best prospects for marriage to a prince. When such a liaison never happens, people assume Celestine is too choosy. But even in somewhat tolerant Ilari, a daughter hates to disappoint her family. How can she tell them she's in love with a princess instead? Lucky for Celestine, all her sisters are obsessed with an invading army headed to their realm. Celestine would rather ignore the threat and enjoy the freedom their lack of attention gives her. But, her voice can unlock a power that may help save Ilari. And the woman she loves is determined to fight these invaders. And her family, for all their talents, seems clueless about how to motivate the masses. Celestine knows she can inspire the citizens of Ilari to do what needs to be done. Is it time to put her inhibitions aside and use her voice to save those she cares about?
She's the One Who Can't Keep Quiet
Word Count: Information not available
Summary: "Vivid characters, carefully detailed scene setting, and delicately gilded writing."--Publishers Weekly As a firstborn son of a master craftsman, Henri Blanchard is expected to inherit the family barrel organ workshop, but he would prefer to make bobbin lace like his best friend Aimée. In an effort to put his misgivings aside and prove himself a worthy heir, he attempts dramatic feats that draw derision from the townsfolk and finally land him in jail, accused of murder. Threatened with the hangman's noose, he is forced to flee the cozy village of Mireville--and discover a world beyond that may be big enough for even the rarest bird to find a nest. Suspenseful and heartwarming by turns, Laura Stanfill's debut is a whimsical journey full of friendship, adventure, and self-discovery.
Singing Lessons for the Stylish Canary
Word Count:

19017
Summary: Should he change the past for love? As an agent for the Tempus Institute, Jason Adams' task is to observe the past, not change it. But when he's sent to 21st-century Wellington, New Zealand, during the last week of aspiring songwriter Sean Henderson's life, Jason finds he can't just watch from a distance. He and Sean quickly become friends and then lovers, and when the song that's haunted Jason for years connects them in a way he never anticipated, he'll risk changing history for the chance of sharing a future with Sean. Author's note:  This story was originally published in 2012 by another publisher. This edition has some added content, and uses UK/NZ spelling to reflect its setting.
Slow Dreaming
Word Count: Information not available
Summary: As her children begin lives of their own, Victory struggles with the loneliness of an empty nest. Just when the city of Limani could not seem smaller, an old friend requests that she come out of retirement for one final mercenary contract—to bodyguard his granddaughter, a princess of the Qin Empire. For the first time in a century, the Qin and British Empires are reopening diplomatic relations. Alongside the British delegation, Victory and her daywalker Mikelos arrive in the Qin colony city of Jiang Yi Yue. As the Qin weredragons and British werewolves take careful steps toward a lasting peace between their people, a connection between the Qin princess and a British nobleman throw everyone's plans in disarray. Meanwhile, a third faction stalks the city under the cover of darkness. This is not a typical romance. It's a good thing Victory is not a typical vampire.
Steel Blood