Word Count:
50000
Summary: A non-binary explorer and a determined lady botanist make the long journey over the high mountain passes to Little Tibet, collecting flowers and exploring ruins on the way. Will Jones discover the root of the mysterious deaths of her parents? Will she confide in Edie and allow her to help in the quest? It's a trip fraught with perils for both of them, not least those of the heart.
The Flowers of Time
February 22, 2020
Word Count:
18600
Summary: "Your Path is muddy, Kelnaht, but don't think avoiding the puddles will make it easier to travel." Kelnaht, a cloud elf, is a truth seeker caught between love and faith when a murder committed ten days before Solstice reveals an illicit affair between two tree elves he desires more than he can admit. Kelnaht's former lover Ianys once betrayed him, and the shunned forester Taruif is not allowed to talk to anyone but the guide, their spiritual pathfinder. When Taruif turns out to be the only witness to the crime, Kelnaht must suppress his forbidden feelings or face the ire of the elders. Ianys is terrified the tribe will blame Taruif for the crime, and despite their painful history, Kelnaht tries to keep his impulsive ex-lover from sacrificing his freedom for an impossible love. If Taruif and Ianys' affair becomes known, Ianys will lose his daughter. Kelnaht finds himself yearning to claim both Taruif and Ianys at the coming Solstice and turns to the guide, who gives him only cryptic advice. It is up to Kelnaht to prove Taruif's innocence and find a path free of puddles and mud for all three of them.
The Forester
August 15, 2016
Word Count:
153,500
Summary: The Guardian is a guilty pleasure, time travel, erotic M/M fantasy novel about twin witches Robbie and Rowan, who take a job at a mineral mining company. They soon discover something is lurking in the darkened mine. Robbie and Rowan are thrown back in time and find themselves stranded in the year 1647 with no foreseeable way back. Robbie is maliciously catapulted forward in time to the year 1918. Separated from Rowan for the first time in his life, Robbie is scared and alone. Robbie finds his young grandfather in post-war Connecticut. He is forced to witness a secret relationship between his grandfather and a man. Robbie learns of the existence of werewolves and knows he will need his brother to help him fight in the battle that has the potential of becoming the next apocalypse.
The Hallowed Bloodline: The Guardian
February 20, 2020
Word Count:
150,500
Summary: A guilty pleasure novel that combines a thrilling tale of time travel, magic, erotic M/M fun, and adventure. Follow Ehane Freeman, a native American witch, as he journeys back to 1636, right before the Mystic massacre, the darkest time in Connecticut's history. Ehane is determined to save his ancestor, Sassascus, the sachem of the Pequot tribe, from the massacre. However, his brother, Dohate, is against the idea. He is more concerned with the ramifications of tampering with the timeline. Ehane goes against his brother's counsel and travels back in time and inadvertently destabilizes the natural course of history, leaving Dohate to clean up his mess, yet again. Dohate and his friends have to assimilate into the 17th century to help nudge history back on course. They fight on the side of the Native Americans as their battle with the Puritans grows to a fever pitch.
The Hallowed Bloodline: Us vs. Them
November 5, 2020
Word Count:
84,200
Summary: A Magic in the Isles Romance In 1605, Robbie Elliot—a Reiver and musician from the Scottish borders—nearly went to the gallows. The Witch of the Hermitage saved him with a ruse, but weeks later, she cursed him to an ethereal existence in the sea. He has seven chances to come alive, come ashore, and find true love. For over a century, Robbie's been lost to that magic; six times love has failed. When he washes ashore on the Isle of Skye in 1745, he's arrived at his last chance at love, his last chance at life. Highland warrior Ian MacDonald came to Skye for loyalty and rebellion. He's lost once at love, and stands as an outsider in his own clan. When Ian's uncle and laird sends him to lonely Skye to hide and protect treasure meant for Bonnie Prince Charlie's coffers, he resigns himself to a solitary life—his only companion the eternal sea. Lonely doldrums transform into romance and mystery when the tide brings beautiful Robbie Elliot and his broken harp ashore. A curse dogs them, enemies hunt them, and war looms over their lives. Robbie and Ian will fight with love, will, and the sword. But without the help of magic and ancient gods, will it be enough to win them a future together?
The Harp and the Sea
July 27, 2020
Word Count:
13,300
Summary: England, 1834. On the night of a harvest moon, in the shadows of late autumn, Malcolm comes across a quaint village tucked away in the forest. It seems the perfect spot for a weary traveller to lay his head, and maybe find a little company. But there is dark magic afoot, and lots of local gossip swirls around the seductive titian-haired weaver, Daniel. All Malcolm seeks is a night's pleasure. He never suspected he would have to worry about losing his life. Or his heart. This novelette is about 14,000 words in length and the first entry in the Darkly Enchanted Romance Series.
The Harvest Moon
September 23, 2019
Word Count:
40,400
Summary: Sequel to Lost in Time and Shadows on the Border Inadvertently tumbling through the border after Fenn and then thrown into the middle of the internecine political disputes of their people, Sergeant Will Grant of the Metropolitan Police has spent three months in prison in the Underhalls of the Frem. When Fenn comes to free him and return him home through the border, he has very little time to work out what's going on before the sudden appearance of Fenn's missing younger sibling, Keren, throws Fenn for a loop. Instead of returning them to London as planned, the trio step through the border to the Egyptian desert. Once they work out where they are, it's a two week trip back to England with the possibility of pursuit both onboard ship and when they reach home. Will the journey give Fenn and Will time to resolve the feelings they have been dancing around since the day they met? How will they keep Keren from recapture by the faction who tried to persuade Fenn they were dead? And has Will's friend Alec forgiven Fenn for lying about their motives when they first traveled to London four months ago? The Hunted and the Hind is the third and final book in the 1920s 'Lost in Time' trilogy. The books need to be read in order.
The Hunted and the Hind
December 30, 2020
Word Count: Information not available
Summary: In the "Old World," a gifted race known as the Laxens evolved, bringing new creativity and innovation to a primitive world. The group lived together with people for centuries in relative peace, until the year that Eine was born and a mysterious order called the Indigo took over a thriving trade center and began to hunt down all the Laxens. Seventeen years later, Eine -- a half-Laxen in hiding -- scrapes together a meager existence in the alleys of the once great city of Thela, where the oppressed people are terrorized by giant guards and cut off entirely from the outside world. Stoic Eine barely dreams of a different kind of existence until she stumbles across someone else hiding out: a nameless but charismatic soldier sent as a spy from a foreign city, where politicians and scholars are investigating the Indigo's power. Together they join Noname's fatherly companion in an escape under the Thelan walls and travel to the beautiful but aging city of Enahala, where the ruling order must decide how best to prevent the Indigo's destruction from spreading beyond Thela. Along the way, Eine discovers that the world holds wonders of which she's never dreamed, including technology, legends, romance, and a power she never suspected was hers, one that will be the Indigo's downfall.
The Indigo Stone
November 26, 2014
Word Count:
90000
Summary: Jack Hansard is the man who can sell you anything. Luck in a bottle, fame in a box, dreams on a leash... anything is possible when you're a trader on the occult Black Market. Jack is used to a life of handling dangerous goods, dodging disgruntled customers, and sometimes running away very fast. But when Ang (a two-and-a-half-foot tall coblyn right out of Welsh folklore) buys his help to find her missing kin, Jack suddenly finds the goods are riskier, the customers more treacherous, and escape is anything but guaranteed. The Jack Hansard Series is an episodic urban fantasy with a wide streak of humour and a lot of British folklore. Season One contains the first fifteen episodes in the series.
The Jack Hansard Series: Season One
September 27, 2020
Word Count:
57,360
Summary: Edward Peach is a fourteen-year-old wizard who receives a letter that he has been accepted into the prestigious Prymoutekhny Wizards Academy for Boys, in the faraway land of Aradia. His parents are overjoyed, but he feels reluctant to leave his family, friends, and his comfy cottage in the English coastal village of Manley. As term begins, Edward adjusts to life in his new school, dealing with bullies, strict teachers, and challenging wizardry classes. He is almost ready to give up when he falls in love with a charismatic, privileged boy—and talented wizard—named Mr. Andreas. Prymoutekhny is a school that has still not opened up to same-sex attraction, so he must keep his feelings secret. Soon, Edward and the impressive boy realize their deep attraction for each other. This causes immediate controversy in the school, as they are the first two boys from feuding houses to come together—especially in a school where house rivalry can end in murder. He is then put to the ultimate test as he must risk being with the boy he loves even at the cost of his own life!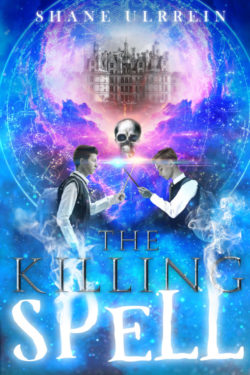 The Killing Spell
July 9, 2019
Word Count: Information not available
Summary: Nightmares bleed into the waking world. A city of shadows lurks underground. Restless ghosts, eerie dolls, and spiteful stepmothers. Haunting stories of love, madness, and small disasters. Featuring a full-length novel and eleven stand-alone short stories, this collection blends fairy tales, horror, and science fiction. The Underlighters is a dystopian horror coming-of-age adventure that follows the life of Janelle Cohen from insignificance to bitter-sweet triumph. Footsteps in the Snow is a Lovecraftian nightmare set in a Canadian winter. A Shot of Vodka, a darkly realistic exploration of life after trauma, rounds out the collection. More and stranger stories fill in the gaps. Gender and sexual mores are rewritten, primal fears take physical form, and dreams and reality merge. Prepare yourself: nothing is safe.
The Loved, The Lost, The Dreaming
November 30, 2013
Word Count:
54000
Summary: A young magic user who wants desperately to live. A jaded recluse who has forgotten what living means. They're each other's only chance. Toby's wild magic is killing him. The mage guilds have given up on him, and it's only a matter of time before he dies in a spectacular, catastrophic bang. His only hope is an exiled wizard who lives in seclusion—and is rumored to have lost his mind. The years alone on his hilltop estate have not been good for Darius Valstad. After the magical accident that disfigured him and nearly drowned Pittsburgh, he drifts through his days, a wraith trapped in memories and depression. Until a stricken young man collapses on his driveway, one who claims Darius is his last chance. For the first time in fifteen years, Darius must make a choice—leave this wild mage to his fate or take him in and try to teach him, which may kill them both. The old Darius, brash and commanding, wouldn't have hesitated. Darius the exile isn't sure he can find the energy to try.
The Mage on the Hill
May 7, 2019
Word Count:
106100
Summary: Faelen, cousin to the prince and son of a diplomat, has finally come home to Tournai after years away. The pull to return was almost tangible, and the sense of rightness at being back is absolute. He wants nothing more than to put down roots and build a life among family while pursuing his linguistic studies. Becoming involved in magic meant to protect Tournai isn't part of his plans…and falling in love is even more unexpected and unfamiliar, but he finds himself doing just that as his friendship with Maxen deepens into something more. Maxen, second son of a wealthy merchant family, longs to leave Tournai and visit everywhere he can. All his life, he's found places on maps and dreamed, planning out routes to get to them. For now, he's tied to Tournai's capital city by family obligations and his position in their shipping business. Someday, though, he'll be able to travel. His sudden attraction to Faelen shocks him, but their friendship soon becomes a necessary part of his life. Love, however, has no place in his plans, especially not love for a royal cousin with secrets who wants nothing more than to stay in one place. For Faelen and Maxen to build something real between them, they must resolve their differences, but when magic goes awry and all Faelen's secrets are revealed, will Maxen remain at his side?
The Merchant's Love
SALE
June 18, 2018
Word Count:
62000
Summary:
Sanderson always envied the townies, all smiling faces and holding hands at his performances. He wanted the happy ever after that came with real life, not the pretend one in the twinkling fairy lights of the Moonlight Market. So when the Weaver of Dreams conjured him a normal life, college classes instead of performances, a chance at a boyfriend instead of an audience, he ran for daylight. Now a year later, he's learned that connecting with someone physically doesn't always lead to a lasting relationship. To get closer to the man of his dreams, Sanderson offers to help Cory find his missing sister. This means navigating the twists and turns of the Moonlight Market, the disorienting world of performers and hawkers, bizarre sights, sounds—and dangers. The sinister Weaver of Dreams offers to forgive Sanderson's obligation in return for a lost soul, for Cory, who is still grieving the death of his parents and the disappearance of his sister. Surrounded by both friends and enemies, Sanderson fights doubts about his budding relationship with Cory while guiding them ever closer to his ultimate dilemma. The debt is valid and the choice is clear–his lover, or his dreams. The Moonlight Market, a paranormal finalist for the 2017 Southern Magic Gayle Wilson Award of Excellence, is a full-length new adult romance brimming with magical realism, fairy tale villains, and quirky characters. If you like your romance to send a shiver down your spine, you'll love The Moonlight Market! Buy your copy now and enter a world of dark fantasy and magic!
The Moonlight Market
August 15, 2016
Word Count: Information not available
Summary: Even love can die without trust. Angel's brother, Isaac, has returned home, and the pair begins to make slow and awkward attempts back to each other. Learning how to be a brother to a grown man instead of a parental figure has Angel adjusting his behaviors and habits, and Isaac still remains a mystery. Was it merely entering adulthood that turned Isaac away from an overprotective Angel, or does Isaac carry a secret that will keep them from finally being a real family? Daniel Macavoy, Angel's new apprentice, is torn between his bond with Angel and the grasping machinations of his father. Dealing with a traumatized apprentice with dangerous holes in his magical education, saving Daniel may be harder than Angel first thought—especially since the biggest problem is not revenge, but guilt. The one shining beacon in his life is Simeon, Elder vampire of Boston's only Bloodclan. Four hundred years old and sexy as sin, Simeon is warrior and sage, patient and cunning. The strength Angel draws from Simeon's devotion and the newborn mate-bond between them is steadfast and true…and the fount of death magic that animates the undead lord places Angel in the midst of a power struggle for control over himself, his lover, and his family. Through it all, Angel is beleaguered by the unwanted attention of a troll-hybrid, the adventures of a dragon in the city, and a serial killer has decided to hunt the back alleys and midnight streets of Boston. **72k words. Contains bonus short story at the end, "The Necromancer's Birthday Surprise", written for Crystal's Many Reviewers, March 2016. Book TWO in a series. Not standalone. **Contains male/male sexual content. Violence, gore, sex, vampires. A cute dragon and some snark. Okay, lots of snark.
The Necromancer's Dilemma
July 2, 2016
Word Count:
85000
Summary: Every action has consequences. For a decade, Angel Salvatore has been the most powerful sorcerer and only necromancer in all the Northeast. Never one to ask permission nor apologies, he has acted with near impunity for years. Until now. The High Council of Sorcery has come to Boston, and Angel is their target. Charged with numerous violations of practitioner laws, his freedom and family are placed in jeopardy. If found guilty, Angel's apprentice Daniel will be imprisoned to serve out the remaining years of his apprenticeship. Isaac, his brother, is too vulnerable to be left unguarded, and Angel fears for his sanity and health. And Simeon, Elder vampire and Angel's mate refuses to see Angel convicted under the laws of the Council and his actions to keep Angel free threaten to start a war that could destroy their world. And Angel faces the severest of punishments—the castration of his gifts. The Council has never cared for the people of Boston, and Angel doubts their motives. They have come for some insidious reason, and it has nothing to do with upholding the law and everything to do with Angel. Dealing with an impending trial, a wayward ghost, and a graverobbing ring of thieves leaves Angel on the edge. He thinks he may have a handle on things until violence erupts across the city, and a stranger comes to town...a stranger with his own dark powers of necromancy. This is book 3 of a series, and the previous books should be read first for full enjoyment. Trigger Warnings are on the Copyright Page and can be seen using the Look Inside feature or by downloading a sample of this book. 85,000 words 340 pages Gay Urban Fantasy Romance
The Necromancer's Reckoning
May 27, 2018
Word Count: Information not available
Summary: The case: a grandmother who vanished from a locked room. The best lead: a psychic who's as mysterious as she is cute. Detective Jack Duarte is the one called upon when weird cases hit Auckland. A fierce loner with a reputation for solving the unsolvable, she is the perfect choice for the latest odd mystery: the locked-room disappearance of a beloved grandmother, who has vanished without trace and, seemingly, without suspects or a motive. This time around, though, Jack has also been assigned a partner. The fresh young detective Piper, who has transferred in with a difficult history, is determined to prove themself. Smart, perky, and inexperienced. They are exactly the kind of partner Jack manages to scare away. As they dig deeper into the mystery, though, Jack has to put her own reluctance in the back seat and help Piper navigate a whole different world — because the beloved grandmother has her own mysterious past, one that has already cost lives… and souls. With the help of the enigmatic and beautiful psychic Emmaline, Jack and Piper must confront the strange world on the other side of the mirror. Some mysteries can only be solved with magic!
The Other Side of the Mirror
November 27, 2020
Word Count:
103,300
Summary: Legends tell of large cats defending the principality of Tournai, but such creatures are only myth. Or are they? Prince Philip inherited the throne of Tournai at a young age, and since then, his life has centered around ruling his country and resisting those pressuring him to do as they want both in matters of governance and those more personal. He's become isolated and lonely. Amory is the second son of a wealthy merchant who has never approved of anything about him or had any use for him. Until now. When kind-hearted Amory is offered to the prince in exchange for more time for Amory's merchant father to complete a commission, both Philip and Amory are horrified. But Philip agrees to keep Amory at the palace, where they gradually become friends, then lovers. For the first time in his life, Philip is free to share not only his heart, but the magical shape-shifting ability that runs in the royal bloodline—something the royal family has kept secret from all but those closest to them for generations. Neither Amory nor Philip imagined falling in love, and they certainly don't expect what those who oppose their relationship will do to keep them apart—maybe even resorting to murder.
The Prince's Consort
SALE
March 16, 2020
Word Count: Information not available
Summary: The race is on. Beware the henchmen. Fale and her friends are on an epic journey to find the magic machine that will open dimensions, allowing her to rescue the mage slaves—her people—from the hands of an evil Source Wizard. Still accepting her role as queen, she welcomes her new powers. But the group is not alone. Henchmen wait for them when they least expect it. Tensions are already high, but when Izzy—Alloy City's socialite—decides to wage war on Fale, the situation becomes toxic. Fale is devastated. She's lost her way of life, her identity, her guardian, and now her best friend. Worse, she pushed Keron—her hot boxer crush—away so he could focus on his job, but sharing a tent with him is excruciating when passions boil over. She'd give it all up if it weren't for her trusty sidekick, Lisle—the wizard—who loves her, but wants to see her succeed and to find his own purpose. They sail to an island in her visions that no one believes is there. Fale is relieved to be on her way, but fear of what awaits her, plus the constant state of tension in her group, immobilizes her. She's miserable, just trying to make every choice a good one. Things will never be the same as they were back home, she will never be the same. Fale doesn't know what they will find once they reach the island. She doesn't know why she's having memories of Queen Effailya's life, making her magic misfire at inopportune times. She has no clue how they'll manage to get a huge machine onto the boat and back to the mountain mages' estate. Impatient for answers, she seeks clues to the mystery. She may find everything she's looking for—she might not—but the price for winning will be higher than she ever imagined. ★If you like epic quests, sword and sorcery, mages, wizards, love triangles and plot twists, you'll love this complicated emotional must-read. You won't want to put it down. Fans of the first book, The Key of F, The Hunger Games, Eve, and The Rise of Isaac will enjoy this character-driven story.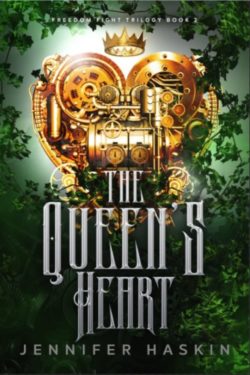 The Queen's Heart
September 14, 2019
Word Count: Information not available
Summary: The Hunt is On! When strength becomes weakness… And hope becomes doubt… As the past collides with the future…hard… Can Suzanne—Wild Hunt biker chick and one-time member of the fae High Court—stand strong as her world falls apart? She survived an assault by redcaps, an all-out battle with the High King's armies, and her first encounter with roller derby… but how will she fare against her inner demons? Caught in the midst of a transformation she scarcely realizes and does not understand, her hard-won convictions are tested as never before. Suzanne is left with only one question—what if they're wrong? The truth could mean the difference between saving her sanity and losing her soul…
The Redcaps' Queen
March 1, 2019