Word Count:

125,000
Summary: For the past few years Yarroway L'Estrella has lived in exile, gathering arcane power.  But that power came at a price, and he carries the scars to prove it. Now he must do his duty: his uncle, the king, needs him to escort Prince Garith to his wedding, a union that will create an alliance between the two strongest countries in the known world. But Yarrow isn't the prince's only guard. A whole company of knights is assigned to the mission, and Yarrow's not sure he trusts their leader. Knight Duncan Purefroy isn't sure he trusts Yarrow either, but after a bizarre occurrence during their travels, they have no choice but to work together—especially since the incident also reveals a disturbing secret, one that might threaten the entire kingdom. The precarious alliance is strained further when a third member joins the cause for reasons of his own—reasons that may not be in the best interests of the prince or the kingdom. With enemies at every turn, no one left to trust, and the dark power within Yarrow pulling dangerously away from his control, the fragile bond the three of them have built may be all that stands between them and destruction.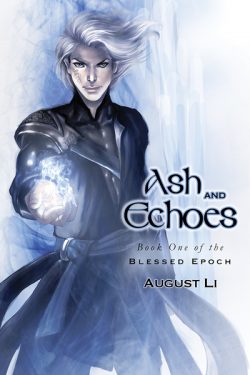 Ash and Echoes
Word Count:

78000
Summary: In the final installment in the SoulShares series, author Rory Ni Coileain weaves together the myriad threads of this compelling paranormal romance in a climax that crosses time and space. Sometimes Fae love stories aren't what you expect. The Marfach—devourer of magick, long-imprisoned mortal enemy of the Fae race—is free of its Antarctic prison. The Demesne of Purgatory—Fae, humans, a Fade-hound puppy, a Gille Dubh, and a darag—is all that stands between the monster and the power it needs to destroy both the Fae Realm and the human world. The only clue they have as to how to kill the unkillable is a cryptic note from the Loremasters: "Osclór, Nartú; Tobar, Soladán; Nidantór, Breathea; Glanadorh, Coromór, Farthor; Scian-omprór, Nachangalte; Crangaol, Síofra; Gastiór, Laoc, Caomhnór; Fánadh, Ngarradh." Opener, Strength; Wellspring, Channel; Unmaker, Judge; Cleanser, Equalizer, Sentry; Blade-bearer, Unbound; Tree-kin, Changeling; Binder, Warrior, Guardian; Wanderer, Sundered. As they rebuild Purgatory from the rubble the Marfach left behind, they have to stand together, using everything they know—everything they are to their partners, lovers, husbands. Everything SoulSharing has made them. And not everyone who enters the final battle will leave it.
Back Door Into Purgatory
Word Count:

100000
Summary: Sassy and Owen Winslow were historical experts on the Revolutionary War and the Culpers, Washington's spy ring. After her husband dies unexpectedly, Sassy struggles to find new meaning in her life. When she goes exploring in the Cohutta Wilderness, she falls through a hole in time, and finds herself in the Indian Territory in 1778, falling in love with Big Sexy Will Selk. Will Selk, one of Washington's spies, falls in love with the spunky widow who came to live at McCarron's Corner after her husband's death. When he learns she came from Beyond, both Will and the Commander-in-Chief are eager to pick the historian's knowledge of the American Revolution – and in the process, Washington identifies the Culper Ring's Madame X, who turns the tide for the patriots to win the war when Sassy provides vital information.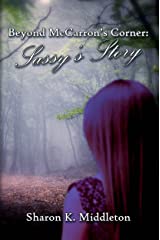 Beyond McCarron's Corner
Word Count:

113000
Summary: A twist of fate changed both their destinies. The wyrbears, once a long-lived species, were being lost to the forest in their prime. A people borne of a curse, their abilities not a gift but something wrongly taken, they nonetheless live in harmony with their animal spirits. But over time the curse they lived under changed, mutated, and now what once was a refuge from the world when they became too weary is culling mathan in their prime. Ewen mhic Friscalach, the leader of his peoples, lost his father too early and is now a widower with four children. The vow he made as a youth to break the curse afflicting wyrbears has been buried by grief and responsibility. Roi mhic Alric, a priest of Cerridwen and seer, watched his fellow priests slaughtered and his temple desecrated. The only thing that kept him going the last three horror-filled years was the vision Cerridwen had granted him of his emancipation. If freedom came at the cost of his life, well, he was more than ready for the Otherworld. A fated meeting upon a bloody field of battle. A wrong done long ago. Their choices could save a people… or send them into extinction. Either way, their love will be legend.
Caledonia Destiny
Word Count:

117,600
Summary: The Action Packed Conclusion to the Peridot Shift Trilogy Peridot is on the edge of annihilation. Once life-giving, the world's Trade Winds are transforming people into soulless monsters. The surviving Alchemist gods neglect their followers or take advantage of them. Even worse, a delicate peace has been wasted, and everything and everyone is at stake, especially Meran, the mistreated embodiment of the planet. Captain Talis and the crew of Fortune's Storm must try to do some good with what's left of Peridot in the hope that, together, they'll reclaim the hidden pieces of Meran's soul before the chaos seals her disastrous fate.
Cast Off
Word Count:

70000
Summary: When ghosts reach across the veil, Daniel Collins is there to tell their stories. Dan is a vlogging ghost hunter. He has devoted his life to documenting paranormal activity. In his converted van, he travels around the country exploring haunted sites. He loves the thrill of filming restless spirits. Chad Brewer, skeptic, works for an insurance company. He doesn't believe in ghosts, but watching Dan's vlog is his guilty pleasure. The cute vlogger is accident prone. He has Chad's work extension on speed-dial. The two talk whenever Dan gets hurt during an investigation, a frequent occurrence. When Chad loses his job for approving too many claims, Dan offers him a position as his personal assistant. The pair sets out to investigate a haunted dairy barn for the vlog's next video series. The catch is that they must live and work together in Dan's tiny traveling home. As the paranormal activity at the haunted dairy ramps up, so does the romantic tension between the two men. Can the love between a skeptic and a social media sensation conquer a vengeful ghost? Dan's Hauntastic Haunts is a paranormal MM romance between a gay vlogger and his trans personal assistant. Buckle up for a hauntastic good time.
Dan's Hauntastic Haunts Investigates: Goodman Dairy
Word Count:

64000
Summary: When ghosts cry out, Dan and Chad heed their call. Daniel and Chad are on the road to Hawk Lake, Maine, to investigate rumors of a haunting. With his new role in Daniel's life, Chad feels like he has something to prove. He is determined to make the Hawk Lake haunting videos the best Hauntastic Haunts has ever aired. Daniel gets sidetracked when he realizes that he might have gotten in over his head with his long distance apprenticeship to a genuine medium. Old insecurities rear their heads and threaten the budding relationship between Dan and Chad. Neither member of the Hauntastic Haunts crew is ready for what they uncover when they discover the truth behind the ghost ship haunting Hawk Lake. Secrets and lies that threaten to tear apart a community that is still healing from their grief might be better left buried. Daniel and Chad have to decide which is more important, telling the stories of the living or preserving the memories of a handful of ghosts. Get ready for another hauntastic adventure with this paranormal trans M/M romance.
Dan's Hauntastic Haunts Investigates: Hawk Lake
Word Count:

74000
Summary: When a curse comes calling, Dan and Chad confront their greatest challenge yet. Hauntastic Haunts is investigating the historic Ivarsson School. With Halloween right around the corner, the vlog is in peak season. Dan and Chad are eager to explore the decades-long string of strange deaths among the school's young scholars. While they delve into the mystery, both men must come to grips with Chad's newfound talents as a medium. Dan and Chad's efforts to uncover the haunting's truth meet with mixed messages from both the living and the dead. They're left wondering if this month's site is full of tricks, or if there's a treat awaiting discovery. The locals blame a curse for all the misfortune at the one-room schoolhouse, and if the pattern holds, the guys are at risk of becoming the latest victims. Join ghost hunters Dan and Chad on their third hauntastic adventure in this trans M/M paranormal romance.
Dan's Hauntastic Haunts Investigates: Ivarsson School
Word Count:

26000
Summary: Wilderness tour guide, Patrick Morgan, wakes to discover Harlan Quinn—the man he'd invited home for the night—has left, with no traces of his presence. Disconcerting as that might be, Patrick is shocked when the police turn up a week later, demanding to know Harlan's whereabouts. He's an ex-patrol officer, accused of manslaughter. Harlan Quinn is desperate. Not only has he been dismissed from the Space Patrol, on a charge he strongly denies, but now he is on the run.   He can't find a legitimate job. With no money and no prospects, what's left? When Patrick's tour group is caught up in a kidnapping plot, the last person he expects to run into is Harlan. With everything he knows, can Patrick dare to trust him?
Dangerous Love
Word Count:

80435
Summary: A modern-day knight in shining armor is a man with a secret. He's an immortal direwolf shifter. A man who can trace at will into a lethally dangerous canine who holds the ability to step into the stillness and achieve any goal. When he finds himself without a career after retiring disabled from his last mission in the military, he has to rethink the direction of his life. He needs to reinvent himself before anyone realizes that he stopped aging at the age of thirty-five. He's learned just enough to make his existence a bit dangerous. The sexy high school teacher neighbor he's been near stalking has her own secret. She feels like everything and claiming her is all he can focus on. He's determined to win her as his own until a shadowy evil attacks her and reveals a situation that forces him to be the man of action that he's always been. To keep the woman he loves safe, he'll become the alpha pack leader he was born to be. A Pack Forms is the first volume in the steamy paranormal romance saga of Draoithe.
Draoithe: A Pack Forms
Word Count:

118937
Summary: Frank Grimes is a lowlife, no count, barely classifiable as a human, male who just happens to have enough sense to hire and retain qualified construction workers. He landed the contract to build most of Draoithe in January of 2016. He's not only worthless, but he's also criminal filth. He will do anything for an easy dollar. After the Draoithe housewarming party, his true colors shine through when he attempts to rape the architectural designer in her apartment after driving her home. Luke can't afford to let Jace kill him or allow Flame to turn him as dragonsworn, but there is no way that Frank can be allowed to just get away with what he's done. Even the Assassin King wants him dead, and he is the dragon called to serve one miscreant underking. Sentenced to house arrest and forced labor, Grimes seeks a way to fulfill the requirements Luke sets on him to gain enough respect that Javier will turn him into a canine shifter until he meets a blood demon who wants to help Luke out. Is it possible to totally rehabilitate the walking filth that is Frank Grimes into a real man in order to help him avoid certain death and turn him into a wolf? Or will the demon simply drink him dry and slowly end his miserable existence?
Draoithe: Filth and Death
Word Count:

135408
Summary: Alexio Asmodai is the demon king of Eaglafonn, a small outpost kingdom in the Netherworld overruled by the Demon Lord Asmodeus. It is Alexio's responsibility to protect and police the frontier borders against any threats. He is an accomplished knight, so that part came easy. Eaglafonn is a cold and isolated kingdom. Alexio needed to stay and build his castle atop the hot springs to beat an addiction to seduction sickness. After over seven centuries, he thinks his loneliness has finally come to an end when he opens a crate to find a woman sent by Asmodeus for him to keep safe. He falls for her instantly. She is a human woman, fragile, timid, and irresistible. He must follow his liege's directive, convince her to become his queen, and see that she is cared for properly in a place that is inhospitable to her existence. This leads to a realization that his castle lacks a lot to be a first-class home for a lady. Can a tainted demon prince rise to the challenge to become a true king and win the woman who stole his heart? Dread Allies 7-14 The Shadow king of Eaglafonn has chosen his queen, but his castle lacks the feminine element. To make her more comfortable, he orders the demon princes to seek out and claim their own mates. That is easier said than done. Eaglafonn is a cold dark isolated kingdom in the Netherworld. It might be easier to claim mates from the Domhain, but not everyone could survive on the brutal dangerous frontier. The other options afforded from the Netherworld come with their own dangers. The magic is unbalanced and balancing comes with a price. Claiming their mates lead the demon princes on epic mini journeys and reveals the need for Eaglafonn to take a greater role in helping Luke aid the dream. Dread Allies is a miniseries set in the Netherworld in the dream. It is an ancillary group of stories to the Draoithe saga. While it is set in that world, it is not in the direct series lineup. The dream just got darker and colder. Welcome to Eaglafonn.
Dread Allies: Shadow King
Word Count:

120600
Summary: Captain Talis just wants to keep her airship crew from starving, and maybe scrape up enough cash for some badly needed repairs. When an anonymous client offers a small fortune to root through a pile of atmospheric wreckage, it seems like an easy payday. The job yields an ancient ring, a forbidden secret, and a host of deadly enemies. Now on the run from cultists with powerful allies, Talis needs to unload the ring as quickly as possible. Her desperate search for a buyer and the fallout from her discovery leads to a planetary battle between a secret society, alien forces, and even the gods themselves. Talis and her crew have just one desperate chance to make things right before their potential big score destroys them all.
Flotsam
Word Count: Information not available
Summary: Conall Dary is the mightiest mage born to the Fae race in more than two thousand years, ever since the Sundering of the Fae and human worlds. But that power condemns him to an untouched, virginal life — sex calls to power, and his power is enough to drain the magick, the life, from his entire world. Exiled from the Realm for refusing to turn his talent to service a Noble's petty revenge fantasies, his soul is torn in two and his magickal gifts blocked. Josh LaFontaine is a gifted tattoo artist with a heart of gold. While doing a good turn for an ex-boyfriend, he's stunned when a gorgeous red-haired twink appears out of nowhere at his feet during New York City's Pride march. The Marfach was thwarted in its first attempt to capture a Fae. But when a terrible accident separates Conall and Josh before they bond, it's a race to see who finds the mage first, the monster who will use him as a weapon to destroy his race, or his SoulShare.
Gale Force
Word Count:

54,646
Summary: Kaede Hiyashi is sick and tired of living in the shadow of his father, supervillain Doctor Terror. Brilliant but crazy, Doctor Terror sends his son to Corwyn, California, for reasons Kaede can't imagine. Sent to accompany and protect him is Ash, a genetically modified supersoldier raised and trained by an infamous death cult. Corwyn is lousy with superheroes, led by the obnoxious Dark Justice. Kaede finds himself dancing around Dark Justice as he digs into his father's mysterious business and teaches his socially awkward—but physically lethal—bodyguard to acclimate to "normal" life. Can these two wacky supervillains figure out what Doctor Terror wants them to do, solve the riddle of the villain known as Black Hand, and keep Dark Justice from raining on their bloody parade? The course of love—and world domination—never did run smooth.
Hearts of Darkness
Word Count:

140,000
Summary: Despite their disparate natures, Yarrow, Duncan, and Sasha united against overwhelming odds to save Prince Garith's life. Now Garith is king and the three friends may be facing their undoing. Distraught over Yarrow's departure to find the cure to his magical affliction, Duncan struggles with his new role as Bairn of Windwake, a realm left bankrupt and in turmoil by his predecessor. Many of Duncan's vassals conspire against him, and Sasha's unorthodox solutions to Duncan's problem have earned them the contempt of Garith's nobles. When word reaches Duncan and Sasha that Yarrow is in danger, they want nothing more than to rush to his aid. But Duncan's absence could tip Windwake into the hands of his enemies. In addition, a near-mythic order of assassins wants Sasha dead. Without Yarrow, Duncan and Sasha can't take the fight to the assassins. They are stuck, entangled in a political world they don't understand. But finding Yarrow may cause more problems, and with his court divided, King Garith must strike a balance between supporting his friends and assuaging the nobles who want Duncan punished—and Sasha executed.
Ice and Embers
Word Count:

81300
Summary: Explore the world of the X-Terra Federation located in a galaxy distant from Earth. One a nobleman, Reis Kith has rejected his title in favor of serving his community as an Investigator. After a string of murders where all the victims are slaves, Reis has taken lead on the case. The mysterious murders are putting the people in the Capitol City of Ruish on edge, and the Queen has tasked Reis with the unthinkable: team up with a human thief. Carter Maldin, a human from an ex-Earth colony named Terra, has been languishing in a permanent house arrest for a year and a half. His crime? He broke into the Royal Palace on Xenias. His skill in technology and his quick wit are unparalleled, which makes him the perfect partner to help solve the crime. He's offered a complete pardon in exchange for his help, and Carter jumps at the chance for freedom. The catch? He has to pretend to be a slave. Can Carter and Reis reconcile their differences and indulge in their mutual attraction all while solving the case? How many more victims will the murderer rack up before they are caught? Find out in In His Service, Book 1 of The Maldin Chronicles.
In His Service
Word Count:

130000
Summary: Guilt-ridden after the massacre of his family, Isaac Salvatore turned to binge drinking to escape the pain. Now twenty-four years old, Isaac is a recovering alcoholic woefully out of practice in the magical arts, leaving his fire affinity hanging on the edge of disaster. After a month of rehab, he returns to Beacon Hill and his family, determined to remain sober, learn to control his magic, and figure out a plan for his life that doesn't involve drinking. Constantine Batiste is the oldest, most powerful vampire in the city. Born in ancient Gaul, the bastard son of a Celtic king, his long life has been shrouded in tragedy and horrors. Recent mistakes have left him wary and determined to guard his clan from all foes. When two of his clan members fall victim to an ancient evil, he summons the Necromancer of Boston for aid. Accompanying his older brother to the Tower is the handsome young fire mage once wounded by Constantine's arrogance, and their encounter reignites an attraction that burns within both Constantine and Isaac. The answer to who is targeting the vampires of Boston is buried in the dark, early days of Constantine's transition to an immortal life. Isaac finds himself saddled with a painful insight into the evil cutting a swath through the supernatural population of Boston. While his brother, Angel, takes over the hunt to find and stop the threat to the city, Isaac struggles to find a balance between helping his brother and finding his own purpose and place in the world, free from his brother's shadow. Falling in love wasn't part of his plan, but mastering the flames that burn between him and Constantine soon becomes the most important thing in his life, even as an ancient evil seeks to destroy them.
Mastering the Flames
Word Count:

20000
Summary: Mars is good place to reinvent yourself, isn't it? Jules Morales's life has always been a state of contact change. When the opportunity comes up, why not take a trip to Mars to work on the platinum mining operation—and make a load of money? But what if there is more to Mars than just a payday and an adventure? The woman now calling herself Lisa Marie has spent her whole life trapped by the struggle to make ends meet, and sometimes held hostage by her own memories. On Mars she might finally find financial security, but will she also find something to care about today, and maybe even for the future? Mars is a world in transition, caught in the balance between capitalist exploitation and human exploration. The first people of Mars need to find a way to build a functioning economic zone and liveable habitat on the Red Planet. But could they do more—create a community, a true new home for humanity? Retaking Elysium is a prequel to the Nebula Award nominated game, The Martian Job.
Retaking Elysium
Word Count:

149,000
Summary: Peridot is headed for its second cataclysm. War has broken ancient alliances, sealed borders, and locked down the skies. The Five, Peridot's alchemist gods, have seen one of their number die and another fall in their efforts to protect their world from invaders beyond the stars. Defeated and diminished, they have ceased to answer the prayers of their people and have left the rapidly unraveling world to fend for itself. Talis and the orphaned crew of the lost airship Wind Sabre have a plan to set things to rights, but they're stranded on a rock far from the heart of the conflict. When an old enemy comes and offers them a ship and a path forward, it comes with strings that will pull them further from the home they are so desperate to save. Can Talis and her crew chart a course through hostile skies, shifting allegiances, and subverted governments before the true enemies of Peridot claim a power that can destroy the world once and for all?
Salvage