by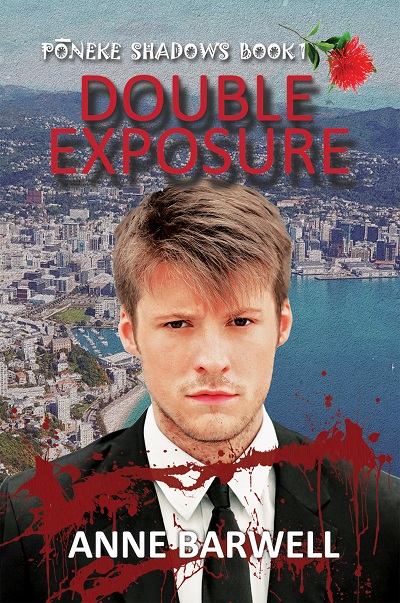 Editions:
Kindle

-

First

:

$ 4.99

ISBN:

978-1-99-116210-6

Pages:

269
ePub

-

First

:

$ 4.99

ISBN:

978-0-9951466-9-3

Pages:

269

Vampires and werewolves live long lives. The Sleepless City saga might have ended but the story continues…
Someone is hunting supernaturals.
 Vampire Simon Hawthorne and his human partner Ben Leyton's plans for a peaceful holiday with family are hijacked by the New Zealand Supernatural Council.
Tensions are on the rise in Wellington. Supernatural councillors are disappearing. Werewolves are suspicious of anyone human or vampire. If they don't work together, their enemy has already won.
And no one with a connection to the supernatural world is safe.
Published:
July 11, 2022
Publisher:
LaceDragon Publishing
Editors:
Cover Artists:
Genres:
Tropes:
Fated Mates, Found Family
Word Count:
73000
Setting:
Wellington, New Zealand
Languages Available:
English
Series Type:
Same Universe / Various Characters
Tropes:
Fated Mates, Found Family
Word Count:
73000
Setting:
Wellington, New Zealand
Languages Available:
English
Series Type:
Same Universe / Various Characters
Excerpt:
Rupert looked mildly affronted. "I am not in hiding. The council were trying to get me involved, and I make a point of not getting mixed up in their politics, whatever the cost, considering that cost is usually too high for anyone but them."
"You're hiding from the council?" Ben asked. "I can understand that. They hijacked Simon's delivery at Auckland airport, then blackmailed him into helping them."
"If this is supposed to surprise me, you're a few centuries late with that titbit of information," Rupert said. "I have yet to meet a council I enjoyed doing business with. Though there was that group of werewolves in rural Japan a couple of hundred years ago that—"
"Why are you here?" Simon cut Rupert off before he could start on one of his stories. Although neither he nor Marion would admit it, they shared a predilection for embellishing stories about their pasts.
READ MORE
Rupert fished a large envelope from his pocket and handed it to Simon. "This is the information I have, but it's not a lot. They cover their tracks well, apart from that massacre in Brisbane nearly ten years ago. There is someone in Wellington who provides a safe haven to anyone in our community who asks for it. Nothing much happens in the area that Elard doesn't know about. You should talk to him."
"You're not going to help?" Ben asked.
"Heavens, no." Rupert raised an eyebrow. "At least Simon knows better than to ask that."
"Rupert's better at staying in the shadows and orchestrating things from afar. If we need help, I'm sure he'll be there..." Simon glanced at Rupert. "… but only on his own terms. I'd ask him to join our team, but it would be a waste of time."
"Totally a waste of time." Rupert grinned and nodded towards both of them in turn. "Now, I must be off. I'll be in touch. Watch yourselves, gentlemen. I don't enjoy funerals." He blurred towards the door. It opened, then closed behind him, and then he was gone.
"He's kind of how I remember him, but not," Ben said slowly.
"The not, would be because you didn't know what he was then. He's not hiding it now, though he's never completely upfront about anything." Simon emptied the envelope, took a pile of neatly typewritten sheets to read, and gave the rest to Ben to look through. "Rupert's always had his own agenda. It's how he's managed to survive so long."
"Uh-huh." Ben shook the papers he held. "There's something loose in here." A small card fell to the floor. He picked it up and his eyes widened. "It's a business card, so guessing it's Elard's."
"And?" Simon asked, knowing there must be an 'and'.
"He's a Catholic priest." Ben read the words on the card out loud. "Fr Elard Reith, St Ansgar's Parish, Newtown. We help those who ask." He groaned. "Oh great, I was hoping to avoid Uncle Martin while I was here."
"Uncle Martin?" Simon asked. Ben had mentioned him once or twice, but he'd got the impression Ben's father's brother wasn't that close to the rest of the family.
"Yeah. He lives across the road from St Ansgar's and always acts like he knows stuff the rest of us don't."
"Perhaps he does." Simon got up to pour some more tea.
"I hope not." Ben didn't look happy. "It's starting to feel like however hard we try to keep my family out of all this, fate is making damn sure they keep barging in."
COLLAPSE