High fantasy is usually epic in scope, and takes place in an entirely different world. Return to general Fantasy
Note: these books are currently sorted by release date, with newest first.
Word Count: Information not available
Summary: **Also available in "Guardians of a Giant's Treasure" anthology** For three years, Jeth and Kodie and their soldiers have guarded a hostile mountain pass against the invading Dathians in a war that has waged for decades. Jeth has the blood of giants running through his veins, and it has caused bigotry and death to dog his steps his entire life. After a childhood tragedy shatters his world, it takes the courage and loyalty of his best friend, Kodie, to protect him from himself. Jeth knows he's a danger to everyone around him and joins the army to control and focus the black rage inherited from his bestial bloodline. Kodie follows his friend into the army, determined to stay close to the one he loves most. He has never revealed his deeper feelings for Jeth, and is ignorant of Jeth's own feelings. Their bond is too precious for either of them to risk rejection. Yet they might have to take the chance when Kodie's life is threatened, and their enemy forges an alliance with a giant clan. Jeth must call upon his darker heritage to brave the hostile environment to make an alliance of his own—with a giant clan that knows more about him than he does himself.
A Giant's Friend
Word Count:

45000
Summary: Tangents & Tachyons is Scott's second anthology - six sci fi and sci-fantasy shorts that run the gamut from time travel to hopepunk and retro spec fic: Eventide: Tanner Black awakes to find himself in his own study, staring out the window at the end of the Universe. But who brought him there, and why? Chinatown: Deryn lives in an old San Francisco department store with his girlfriend Gracie, and scrapes by with his talent as a dreamcaster for the Chinese overlords. But what if a dream could change the world? Across the Transom: What if someone or something took over your body on an urgent mission to save your world? Pareidolia: Simon's not like other college kids. His mind can rearrange random patterns to reveal the images lurking inside. But where did his strange gift come from? And what if there are others like him out there too? Lamplighter: Fen has a crush on his friend Lewin, who's in a competing guild. But when the world goes dark, only a little illumination can save it. And only Fen, Lewin and their friend Alissa can light the spark. A Liminal Sky short. Prolepsis: Sean is the closeted twenty-five-year-old editor of an 80's sci-fi 'zine called Prolepsis. When an unabashedly queer story arrives from a mysterious writer, it blows open Sean's closet door, and offers him the chance to change the world - and the future. Plus two flash fiction stories – The System and The Frog Prince, never before published. This is the first time all of these stories have all been collected in one place.
Tangents & Tachyons
Word Count:

50000
Summary: An act of desperation by young magician Brandon accidentally snatches Scott Hathaway from our world. Struggling to adapt to his new life, Scott becomes ensnared in dark local politics. He realizes he can use the knowledge he brought from his world to save his new friends, but at what cost? The first in a series. A story about an engineer who gets accidentally transported to a medieval type world where magic is real. But all is not as it seems!
Enimnori
Word Count:

115,756
Summary: In a post-apocalyptic world where tyranny and medieval torture reign supreme and witch burnings are an everyday occurrence, a top Witchfinder must confront the very Church he serves when he learns of its dark past and twisted plans for the future. The Church of the Deiparous rules with an iron fist and its rising star, Witchfinder Imperator Malachi Thorne, is committed to leading its cause. Thorne is a man on the fast track to greater things so when a convicted traitor and heretic escapes his grip, he won't tolerate it marring his perfect record. As he pursues his quarry, he must confront demons, sorcery, and a cult of witches out for his blood. But when Thorne comes face to face with the Church's dark past and its twisted present, his faith is tested to its limits. Now Thorne must decide who and what he believes in—and what he will do about it.
The Witchfinder
Word Count:

93765
Summary: Home, a place where we belong and are safe and loved. Home, the house in which we grew up, a neighborhood, a culture, even a country. Home is a state of mind, it is a place of the heart, and in the heart. Finding home, coming home, and bringing home the one we love is a journey, a journey that can be a dangerous adventure. For the lovers in these stories, adventures can include quests and fighting dragons and demons, past and present, physical as well as mental and emotional. Rocket launchers need to be dodged, the Wild Hunt needs to be outrun. For some of the lovers here, home has been lost, or they have been forced to leave, as is too common for LGBT+ youth. In this collection queer positive speculative fiction stories, explore the idea of what and where home is in the lives of these lovers. Will they survive their quests, defeat their monsters? Will they find a place to call home?  
To Bring Him Home and Other Tales
Word Count:

222000
Summary: Two people find themselves in a quandary: Aderri, a powerful dragon shifter with some light defensive magic, and Ellys, a half-elven swordswoman for hire, one of the best across the six nations. When Aderri gets news that she must come home for the naming ceremony of a new hatchling, she's forced to hire Ellys and her telepathic steed, Roccotári, to see her safely there. Of course, things are never as simple as they seem. Not only do they have to traverse the land between two kingdoms on the brink of war, but Aderri's Clan expects her to return with a romantic interest. So, for the added promise of triple Ellys's normal fee, the half-elf agrees to pretend to be Aderri's suitor. Ellys and Aderri have to convince a Clan full of magical mixed-shifters for a week that creatures of differing elements can burn with the flames of love, without actually lying. A situation made even more difficult by a matchmaking mare, steamy baths, and an innkeeper with mischief on the mind. Caught between the weight of the past and expectations of the future, they must find their true destiny within the heat of fire.
Elemental Attraction
Word Count:

36000
Summary: INK (NOUN) Five definitions to inspire writers around the world and an unlimited number of possible stories to tell: 1) A colored fluid used for writing 2) The action of signing a deal 3) A black liquid ejected by squid 4) Publicity in the written media 5) A slang word for tattoos Ink features 300-word speculative flash fiction stories from across the rainbow spectrum, from the minds of the writers of Queer Sci Fi.
Ink
Word Count:

132,000
Summary: Rules were made to be broken. From terraformed outposts to magical realms, journey to worlds where deadly plants, rampant biodiversity, or failed colonies have created irresistible opportunities for those brave enough to seize them. New worlds, found family, mystical secrets, and deadly science weave together in this lesbian-centric anthology focusing on a very different kind of first time—a first encounter with a world, or being, entirely unlike our own. If you like diverse stories with lesbian heroines practicing science, magic, and seduction, buy Distant Gardens today!
Distant Gardens
N.L. Bates , Sara Codair , Robin C.M. Duncan , J.S...
Word Count:

93700
Summary: A princess on the run. A captain on the hunt for treasure. When their paths cross, will they be each other's salvation? Keola is a mermaid – and bound for marriage to a foreign human prince. Unable to face a life cut off from the ocean with a man she despises, she chooses freedom at a terrible cost. Posing as a human wavesinger to remain hidden from her pursuers, she finds work on the ship of the dashing captain Anaar Kahlani.Anaar is searching for a mythical treasure and believes that Keola is the key to finding it. Amidst the hunt for fame and fortune, Anaar begins to fall for the mysterious wavesinger. Confronted with a secret and a dangerous revelation, she must decide what price she is willing to pay for untold riches – and for love. When Keola's past catches up with her, can they survive the oncoming storm together, or will the trials ahead demand more of them than they are willing to sacrifice?
A Melody in the Deep
Word Count:

32026
Summary:
Once upon a time, two handsome young princes fell in love, faced down adversity, and lived happily-ever-after…until one romantic evening, they unwittingly ate a confection laced with a mind-wiping toxin.
Crown Prince Efren of Zioneven blindsided Prince Marcelo of Sheburat when he used The Contingency Plan embedded in a peace treaty to marry the naïve young prince. Now, Marcelo is shocked again when he awakens in an unfamiliar bed, in an unfamiliar land, in the arms of a stranger who's taking such liberties!
Will that ignominious new beginning to their relationship doom their chances at rekindling their love? Or will Efren's giddiness and the less formal surroundings of Zioneven propel them toward a more teasingly fun rapport?
Marcelo and Efren have forgotten more than their love. On their journey home to Zioneven, their Best-Laid Plans went awry when Marcelo was abducted. Now, neither remembers the unexpected strength of character and ingenuity Marcelo manifested to survive his harrowing ordeal, or Efren's frantic search for his new husband.
Were Marcelo and Efren specifically targeted for the Forget-Me-Not poisoning, or were they the victims of a random assault? Is this new attack related to Marcelo's abduction and his sister's death? Will Marcelo revert to his old mild-mannered, unassuming self, or will he step up to prove he's the same brave man his new family claims he is amid the fresh danger swirling around them?
Keywords: prince, royalty, fantasy, memory loss, amnesia, novella, ebook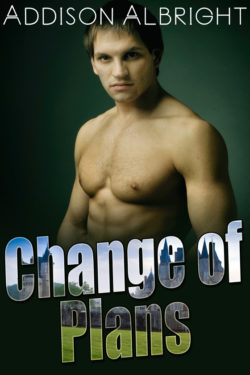 Change of Plans
Word Count:

128600
Summary: I escape into a twisted wilderness with a stolen relic protecting me from madness. Behind me is the mysterious stalker from across the plains. He's caught up to us. My sisters are out there somewhere out, and my unborn is here with me. Struggling to tell guardians from beguilers on a warped battlefield, I worry for all our fates. Somehow, I must bear the terrifying risk of bargaining with Surfacers in ways which ensure enslavement back home. No Red Sister can give up her mission when compelled by her Queen to see it through. Surrounded by allies and enemies alike seeking to influence the only free Davrin Elf on the Surface, I must relearn my limits when confronted by those who have none. The true scope of Etaski's saga arises in The Mark of Gold. Tangible peril meets cryptic visions, forcing a driven few to redefine what it takes to break the shackles of compulsion and forge them as bonds of loyalty. Sister Seekers is dark epic fantasy for adults with an ever-broadening scope. The saga genre-hops a bit so things never get stale. Found Family is a core theme throughout. Perfect for fans of entwined plots, challenging themes, immersive worldbuilding, and elements of erotic horror. Sexuality and inner conflict play into character growth with nuanced intrigue, intense action, and fantastical magic.
The Mark of Gold: Sister Seekers 6
Word Count:

48338
Summary: Every story has a beginning…. Dragons. Angels fear them and demons follow them. Formidable beasts of incredible power, they fight each other to the death for dominance. But dwindling dragon numbers cause alarm among the angelic ranks. Surely when the dragons have finished killing each other, the victors will search elsewhere for conquest… maybe even the Upper Realm. Roland, an angelic artist of significant talent, doesn't know what to believe. Part of him longs to see a dragon in person, and his peaceful life of contentment is wearing thin. He wants passion, desire, adventure, and love. He gets more than he bargained for when he and his sister are ambushed and captured by demons, and they bring him to a creature who surpasses Roland's wildest imaginings. But the mighty dragon Asagoroth is not all that he seems. Something sparks between him and Roland. Something neither anticipated. Something that will shake the cosmos to its core. Note to readers: this is the second edition, fully revised and updated.
On Wings of Passion
Word Count:

65535
Summary: After the first war in Heaven, Lucifer's defeat and banishment was all but definitive. While peace reigned for a millennium, the Father of Lies dwelled in the void of the Pits of Hell. Fueled by vengeance and blinded by his destiny during his imprisonment, Lucifer plotted against those who would stand in his way. Upon his release, Lucifer sets off a series of events that draws the attention of a handful of angels as Heaven remains skeptical of any danger. In an unsanctioned mission to thwart Lucifer's plans, a small group of angels set off on their own. Do they have the fortitude to endure Hell's forces and convince Heaven or will Lucifer threaten all of creation?
Gates of Divinity: The First Light
Word Count:

50963
Summary: Trystan is an unchosen angel—shunned by society, bullied, and without a future. In a hidden well, Trystan discovers a carving of a dragon, who were once the commanders of demons and now believed extinct. But Trystan learns the carving doesn't depict an ordinary dragon. Stories tell that millennia ago, the great dragon Asagoroth and his demon army nearly conquered the three realms but was killed by the five elders. The powerful angels combined their life forces to cast a spell, sacrificing their lives. But history is full of falsehoods. The five elders only managed to imprison the dragon, and Asagoroth had cast his own spell—one of releasement. It only needs the blood of a certain angel to liberate him from his cage…. Asagoroth, enemy of angels, conqueror of realms, is free. But even as the angels prepare for war, the great dragon surprises them with an ultimatum: hand over the angel who awakened him or face annihilation. Note to readers: this is the second edition, fully revised and updated. The current audiobook is based on the first edition.
On Wings of Thunder
Word Count:

37,000
Summary: Fate and a dragon unite two men in a battle for love, magic, the march of time, and holiday joy. ___________ In a time of tall-masted ships and hand-made lives, a Guardian and a sailor find true love and their fates in each other. But romance, and a future together must wait, for duty calls. In a battle against dragons, can they seize victory in time to rescue the magic of Darknight and deliver holiday joy to a world that can no longer find its own way? ____________ All Reo Faramund plans for the evening is to take his son Pariso to the Festival of Lights in Sailor's Cove, their home when they're not out to sea on the tall-masted merchant ship, Mighty Hawk. Then, in less than a blink, the festival, the town, and the life he knows all vanish. When they find themselves high on a wintry mountain, Reo fears for their lives until an extraordinary stranger comes out of the night to offer help. First Guardian Jael Kohlinor patrols high up on Mount Lucia's flank, his sole purpose to make sure no Flatlanders find out about Lucia, a tiny country hidden in a fold of time where a dragon named Nicholas presides over a bloom of dragon eggs that yields gems and riches every Darknight solstice. Without the Darknight cache, Nicholas can't deliver holiday wonders across time, and time itself will suffer the consequences. When Jael finds Reo and Pariso shocked and shivering in the winter cold on the night before Darknight, he contemplates wiping their memories and getting them off the mountain, which is what the need for secrecy dictates. But invisible bonds pull Jael toward Reo like fate, and defying all rules he takes the strangers in out of the cold. Unknown to anyone on Mount Lucia, strange and greedy dragons are already winging toward Lucia with plans to steal Nicholas's wealth. Jael and Reo might have a future, a family, a fated love, but only if they can first save Darknight.
Saving Darknight
Word Count:

65 000
Summary: "Set amid an imaginative blend of sci-fi and fantasy, the novel's fictional universe is vividly realized and will grab curious readers. The book works in thought-provoking themes that will further draw readers in." BookLife Prize The Alchemist meets fantasy with a splash of space opera. Viola Alerion, a renowned storyteller in the Haldrian Empire, wants to be left in peace. For years, she's been hounded by her past, never to find a moment's rest. Then she meets a boy who wants to become her apprentice. He refuses to take no for an answer, and she reluctantly yields, even though she knows taking him with her could endanger his life. As their journey progresses, Viola begins to understand she's not the only teacher in the equation. The nameless boy also has something to teach, but Viola makes for a reluctant student. Can she give way to possibility and embrace a future in alignment with what she's always wanted? Can she find the courage to embrace the principles that will transform her life? Can she overcome her circumstances and face her past? Or will she keep on running with nowhere to hide? And what of the boy who guards untold secrets and exhibits mysterious powers that defy belief?
The Apprentice Storyteller
Word Count: Information not available
Summary: High schooler Crispin Haugen already has so many identities to sort through—Asian, Scandinavian, not to mention gay. Then a messenger from another world arrives to tell him he also carries the blood of dragonsin his veins. Transported to the Realm of Fire, where dragons and humans live in harmony, Crispin falls for Davix, a brooding, nerdy scholar. But dark mysteries threaten the peace of Crispin's new world. Without warning, dragons from the Realm of Air unleash a bloody war. With everything he cares about on the line, Crispin must find the courage to fight...for justice and for love. The writing of this book was supported by the Toronto Arts Council with funding from the City of Toronto.
The Dubious Gift of Dragon Blood
Word Count:

135000
Summary: I am the dark foreigner among pale-skinned mercenaries, crossing exposed grasslands. My only ally is a sinister scholar hiding scars from past rituals. He alone knows I carry a child. Each day assaults my senses and leads me farther away from home. Inevitably, my mission will lead out of isolation to the first Human settlement in my path. With few watching my back and more tempted to exploit it, I wade into an unforgiving test of my training and vigilance, determined not to be pulled down. Twisted portents and pious zealotry expose danger in every direction, while new, threatening dreams of distant sands muddle my Queen's past with my present. As all close in around me, I must find a way to serve the Valsharess and slip free of man-made chains which would enslave me. In Black Witch, Death Mage, far-reaching threads and mystical visions constrict to bind those within it, pulling the tales of present and past closer than they've been in thousands of years. Sister Seekers is dark epic fantasy for adults with an ever-broadening scope. The saga genre-hops a bit so things never get stale. Found Family is a core theme throughout. Perfect for fans of entwined plots, challenging themes, immersive worldbuilding, and elements of erotic horror. Sexuality and inner conflict play into character growth with nuanced intrigue, intense action, and fantastical magic.
Black Witch, Death Mage: Sister Seekers 5
Word Count: Information not available
Summary: Twenty four short stories, written by E.D.E. Bell between 2014 and 2020. Primarily a fantasy collection – sprinkled with humor, romance, and hope. Stories of wizards, Beatles, and a great many frustrated women.
Awkward Tomatoes
Word Count:

123000
Summary: Corruption is a disease with no cure that ends with a rapid descent into madness and violence. And until now it only targeted mages. When an infected warden shows up challenging everything Margot thought she knew she is thrown into the chase to find the impossible cure. But to understand this new revelation she needs someone who knows possession ... She needs Nea and lucky for Margot, her warden friend Garret has been tasked with tracking the rogue necromancer down. Garret is used to dealing with dangerous mages so this should be like any other job: find the mage and deliver her to the king. But from the moment he finds Nea he is dragged into a deadly game of dark secrets and brutal machinations. Now he must make a choice: deliver Nea as promised and place a weapon in the hands of a mad man or deny his king and change the lives of mages and wardens forever.
Deathborn