Welcome to the advanced "filter" search page. This page lists all the books on the Liminal Fiction site. Use the filters at the left to narrow down the list of books, and then hit "Go". If your results come up blank, your combination of filters may be too specific.
Note: you may need to scroll down within each filter box to see all the options.
You can also add a keyword in the search box – this searches the title, author, and book summary fields.
To change the order of your results, use the sort order pulldown at right.
To start over, hit the clear all link – this will clear your search parameters/filters and restore all books to the page.
clear all
Genre
Fantasy
Fantasy - Alternate History
Fantasy - Comedy
Fantasy - Contemporary
Fantasy - Dark Fantasy
Fantasy - Erotica
Fantasy - Faery & Fae
Fantasy - Fairy Tale / Folklore
Fantasy - Fantasy of Manners
Fantasy - Gothpunk
Fantasy - Heroic
Fantasy - High & Other World
Fantasy - Historical
Fantasy - Hopepunk
Fantasy - Knights & Castles
Fantasy - Latinpunk
Fantasy - LGBTQ+
Fantasy - LitRPG
Fantasy - Low Fantasy
Fantasy - Magical Realism
Fantasy - Mythic
Fantasy - Mythpunk
Fantasy - New Adult
Fantasy - Paranormal
Fantasy - People of Color
Fantasy - Piratepunk
Fantasy - Quiet
Fantasy - Romance
Fantasy - RPG
Fantasy - Slipstream
Fantasy - Steampunk
Fantasy - Sword & Sorcery
Fantasy - Urban & Magical Beings
Fantasy - Weird Fantasy
Fantasy - Young Adult
Fantasy – Gods and Heroes
Horror
Horror - Angels & Devils
Horror - Comedy
Horror - Fairy Tale/Folklore
Horror - Ghosts & Haunted Houses
Horror - Gothic
Horror - LGBTQ+
Horror - LitRPG
Horror - Lovecraftian/Cthulhu
Horror - Man-Made Horrors
Horror - Monsters
Horror - Mythic
Horror - New Adult
Horror - Noir
Horror - Occult
Horror - People of Color
Horror - Post-Apocalyptic
Horror - Psychic Talents
Horror - Psychological
Horror - Shifters
Horror - Splatterpunk
Horror - Vampires
Horror - Weird Horror
Horror - Werewolves
Horror - Witches
Horror - Young Adult
Horror - Zombies
Nonfiction
Nonfiction - Writing Guides
Paranormal
Paranormal - Angels & Devils
Paranormal - Comedy
Paranormal - Dark
Paranormal - Ghosts & Haunted Houses
Paranormal - LGBTQ+
Paranormal - LitRPG
Paranormal - Magical Beings
Paranormal - Monsters
Paranormal - New Adult
Paranormal - People of Color
Paranormal - Psychic Talents
Paranormal - Reincarnation
Paranormal - Romance
Paranormal - Shifters
Paranormal - Vampires
Paranormal - Young Adult
Paranormal - Zombies
Poetry
Sci Fi
Sci Fi - Alien Invasion
Sci Fi - Alien Races
Sci Fi - Aliens
Sci Fi - Alternate / Parallel Reality
Sci Fi - Alternative History
Sci Fi - Apocalyptic Fiction
Sci Fi - Artificial Intelligence
Sci Fi - Biopunk
Sci Fi - Candlepunk
Sci Fi - Christian
Sci Fi - Climate Fiction (Cli-Fi)
Sci Fi - Clockpunk
Sci Fi - Clones
Sci Fi - Colonization
Sci Fi - Comedy
Sci Fi - Cyberpunk
Sci Fi - Cyberspace
Sci Fi - Decopunk
Sci Fi - Detective
Sci Fi - Dieselpunk
Sci Fi - Distant Planet
Sci Fi - Dying Earth
Sci Fi - Dystopian & Post-Apocalyptic
Sci Fi - First Contact
Sci Fi - Frontier
Sci Fi - Furry
Sci Fi - Galactic Empire
Sci Fi - Generation Ship
Sci Fi - Genetic Manipulation
Sci Fi - Gothpunk
Sci Fi - Greenpunk
Sci Fi - Hard Sci Fi
Sci Fi - Hollow Earth
Sci Fi - Hopepunk
Sci Fi - Human Evolution
Sci Fi - Immortality
Sci Fi - LGBTQ+
Sci Fi - LitRPG
Sci Fi - Lost Worlds
Sci Fi - Military
Sci Fi - Mind Uploads
Sci Fi - Multiverse
Sci Fi - Mutants
Sci Fi - Nanopunk
Sci Fi - Near Future
Sci Fi - New Adult
Sci Fi - Nowpunk
Sci Fi - People of Color
Sci Fi - Piratepunk
Sci Fi - Pulp
Sci Fi - Realistic
Sci Fi - Robots/Androids
Sci Fi - Romance
Sci Fi - RPG
Sci Fi - Science Fantasy
Sci Fi - Singularity
Sci Fi - Slipstream
Sci Fi - Social
Sci Fi - Soft
Sci Fi - Solarpunk
Sci Fi - Space Exploration
Sci Fi - Space Opera
Sci Fi - Space Western
Sci Fi - Spacepunk
Sci Fi - SpyFi
Sci Fi - Steampunk
Sci Fi - Superheroes & Villains
Sci Fi - Terraforming
Sci Fi - Teslapunk
Sci Fi - Theological
Sci Fi - Time Travel
Sci Fi - Transhuman
Sci Fi - Uplift
Sci Fi - Utopian
Sci Fi - Virtual Reality
Sci Fi - Weird Sci Fi
Sci Fi - Young Adult
Series
46 Ascending
A Bad-Ass Faerie Tale
A Balance of Magic
A Demon for Midwinter
A New World
A Warrior's Redemption
Aces High Jokers Wild
Adventure of a Lifetime
Aestus
Agents of the Imperial Special Investigation Service
Aggressor Queen
Aisling Trilogy
Alex McKenna
Alterations
Anchorage
and Beyond
Andersson Dexter
Andlios
Ardulum
Ariadne
Ariadne Cycle
Arrow of Artemis
Art Medium
Arthur Rex
As Above
As Above So Below
Atmospheric Pressure
AURA
Autumn
Bastard Prince Saga
Bed Breakfast and Beyond
Behind Blue Eyes
Black Flag
Black Swan Planet
Blackwood Pack
Blessed Epoch
Blood Resonance
Blood Sealed
Bloodlines of Fate
Blue Solace
Bound Gods
Brandywine Investigations
Brassbright Cooks
Brassbright Kids
Brimstone
Broken Stars
BuzzCuts
Cadicle
Cassidy Chronicles
Central Galactic Concordance
Centricity Cycle
Chanda Kasmira
Changing Bodies
Chaos Menagerie
Chronicles of Tournai
Cold Cosmos
Cold Fingers
Coldharbour Chronicles
Colonizing Saturn's Moon
Compact Universe
Constable Inspector Reva Lunaria
Continuing Journeys
Creatures of Darkness
Crossdimensional Chronicles
Cryptomorphs
Crystal Throne
Cybers Wild Card
Daire's Devils
Dalí Tamareia Missions
Damien the devil
Dark Folklore
Dark is the Night
Darkening Stars
Darkly Enchanted Romance
Daughter of Mars
Dead Geniuses
Defending the Future
Demon Tales and Fairy Games
Detective Duarte Mysteries
Diamondsong
Division Zero
Dome of Souls Series
Dome Stories
Dragon Souls
Dragon War Chronicles
Draoithe
Dylan Rivers Chronicles
El Corazon
Eldritch Heart
Elemental Magicae
Ellowyn Found
Enchanted Occasions
Endangered Fae
Enimnori
ESTO Universe
Evergreen
Exiles of the Drift
Extraordinary
Faded Skies
Fae Out of Water
False Icons
Fantastic Tales of Science Fiction and Fantasy
Fantasy
Felines of Furyne
FERTS
Five Seasons of Night
Forerunner Series
Four Moons
Fox-Hat
Freedom Fight Trilogy
Freedom Series in the Switchboard Univers
Future History of the Grail
G-Force Federation
Gates of Divinity
Gay Ever After Fairy Tales
Ghost U
Gifted Guilds
Grimaulkin
Guardians
Guardians of the PHAE
H2LiftShips
Hammer Falls
Hard Way Home
Hauntastic Haunts
Haven
Hawthorn Academy
Heavenly Sins Trilogy
Heavy Metal Magic
Heroes by Necessity
Hidden Wolves
Him for the Holidays Short Story
House of Witches
Hybrid Nation
IMP Universe
Infinity 8
Infinity's End
Jack Hansard
Jake & Dean Investigations
James & Harriet
Jon's Mysteries
Jordan Abbey
Kedgetown
KHNM Series
Kitten & Witch
Lancaster's Luck
Last Chance
Legacy of the Phoenix
Legend Tripping
Leif the Lucky
Lenna's Arc
Lifehack
Liminal Fiction Anthologies
Liminal Sky
Liquid Onyx
Lost in Time
Love Death & The After
Luxor City
Mad Kestrel
Magic Emporium
Magic Mirror Collection
Magnificent Devices
Mara of the League
Mating Flight
Max Porter Paranormal Mysteries
McCarron's Corner
Mermen & Magic
Mike Christopher
Mindsaga
Moon Hunter's Inc.
My Brother's Keeper
Mystery of the Makers
Myth World
Mythmatched
Necromancer
Nel Bentley Books
Northern Witch
Oarthecan Star Saga
Oberon Cycle
Offbeat Crimes
Office of Preternatural Affairs
Old Code
On Mars
On Wings Saga
Outlaws of Interra
Perilous Miles
Phoenix in Flames
Pirates of Aletharia
Pixel Dust
Planet Alpha
Planet Hy Man
Plans
Poetry Inspired by Science
Pōneke Shadows
Progenitor
Prophet of the Badlands
Providence Paranormal College Boxed Sets
Proxima Odyssey
Queer Sci Fi Flash Fiction Contest
Qwyrk Tales
Rainbow Briefs
Rainbow Reader
Read by Candlelight
Red Dog Conspiracy
Resonant Earth
Revin's Heart
ROAM
ROAR
Rockshade's PID
Royal Powers
Rubberman
Saga of the Bold People
Saul Imbierowicz
Scarlet Order Vampires
Scars
Sentries
Serial Killer Z
Serpentia
SERVANT/SOVEREIGN
Shades
Shades of Midnight
Shentonia
Ship Whisperer
Sierra Waters
Sing For Me
Sister Seekers
Sister Seekers Bundles
Sisters of Chaos
Sixguns and Sorcery
Small Things
Small Things trilogy
Smoke and Moonlight
Snakeheart
So Below
Soldiers and Mercenaries
Somnia Online
Songs of the Sage
SoulShares
Sovereigns of Bright and Shadow
Space Pilot
Space Pirates' Legacy
Star Guardians: Legend of the White Nova
Star Marked
Star Rigger Universe
Star Stories
Starman Jones
Starship Teapot
Steel Empires
Stories of the Eleriannan
Strange, Strange World
Subsumption Series
Suicide Arc
Sunshine and Specter
Super U
Supernatural Selection
Survey Intragalactic
Surviving the Apocalypse
Systema Paradoxa
Taking Shield
Tales From A Warming Planet
Tales from Norvegr
Tales of a gay witch
Tales of Ardonna
Tales of Ardonna: Woodspell Series
Tales of Miurag
Tales of the Crypto-Hunter
Tales of the Forest
Tales of the Shadow City
Tales of Tolari Space
Tales within Chains
Taran Empire Saga
Tempus Institute
Teristaque Chronicles
Terran Space Project
Tharassan Cycle
The Adventures of Bodacious Creed
The Arcadia Trust
The Artifice Mage Saga
The Ascended
The Autobiography of Calista Antoine
The Awakened
The Biomass Conflux
The Bodyguard and the Heir
The Books of Locurnia
The Books of the Wode
The Brassbright Chronicles
The Calling
The Casebook Of Elilsha Grey
The Cassie Tam Files
The Chaos Chronicles
The Clockwork Legion
The Conn-Mann Chronicles
The Council Of Twelve
The Coven of Zora
The Daedalus Files
The Dandelion Farmer
The Deiparian Saga
The Dissolution Cycle
The Druid's Brooch Series
The Dusk Eternal
The Dynamicist Trilogy
The Empire
The Evie Chester Files
The Faction
The Fairville Woods
The Fellowship Dystopia
The Forester Trilogy
The God Fragments
The Guild of Dream Warriors
The Hallowed Bloodline
The Hybrid of High Moon
The Interscission Project
The Mage Conspiracy
The Magicsmith
The Mating Games
The Meaning Wars
The Memory Bearers Saga
The MIndbender
The New Dawn
The Night Flyer Series
The Novels of Loch Moigh
The Oort Chronicles
The Others Project
The Parallel Society
The Parsina Saga
The Peridot Shift
The Place Of Things
The Poison Patty Saga
The Pudding Protocol Universe
The Rehumanization of Jade Darcy
The Remembrance War
The Samantha Rain Mysteries
The Secret Histories
The Seer Saga
The Sehnsucht Series
The Six Worlds
The Sleep of Reason
The Sleepless City
The Society Universe
The Spindown Saga
The Starchild Trilogy
The Stones of Power
The Superhero Age
The Temujin Saga
The Tome of Bill
The Twins of Bellesfées
The Ungovernable
The United Federation Marine Corps
The Unwoven Tapestry
The Valespian Pact
The Vampire Guard
The Vampire Hunters Academy
The Vega Bloodmire Wicked Witch Mystery Series
The Voidstrider Saga
The Way of the Warrior
The Web of Arcana
The Weller
The Wellington Mysteries
The Will-o'-the-Wisp Stories
The Withrow Chronicles
The Z-Tech Chronicles
Thung Toh Jig
Time Burrito
Timeless Keeper Saga
Timelessness
Tinker's World
Tome of Báirseach
Toronto Time Agents
Towers of the Earth
Tracefinder
Transdimensional Authority/Multiverse
Treasures Retold
Treasures Retold Omnibus
Truck Stop at the Center of the Galaxy
Truthspoken Universe
Trystero
Tuners
Vampire Innocent
Variant Configurations
Virian Chronicles
Virian Companions
Vyrdigaan Prophecies
WalrusTech
War Mage
War Stories of the Seven Troublesome Sisters
Wasp Squadron: The Navy of Humankind
White Hart
Witch-Hunter
Wolf's-own
Womby's School for Wayward Witches
Women of the United Federation Marines
Worlds Apart: A Universe of Sapphic Science Fiction and Fantasy
Writers Save the World
Wyrdwood Welcome
Tag
author - american
author - arabian
author - australian
author - belgian
author - british
author - canadian
author - dutch
author - european
author - french
author - italian
author - new zealander
author - saudi arabian
format - anthology
format - audiobook
format - book
format - box set
format - collection
format - free
format - hardcover
format - illustrated novel
format - kindle
format - kindle unlimited
format - kindle vella
format - large print
format - netgalley
format - novel
format - novel >100K
format - novel <100K
format - novel 40-100K
format - novella 15k-40K
format - novellette <15k
format - omnibus edition
format - paperback
format - payhip
format - planner
format - prequel
format - self published
format - sequel
format - series
format - shared universe
format - short stories
format - short story <15K
identity - aromantic
identity - asexual
identity - bisexual
identity - demisexual
identity - gay
identity - gender fluid
identity - intersex
identity - lesbian
identity - non-binary
identity - pansexual
identity - polyamorous
identity - transgender
potential trigger
potential trigger - abduction-captivity
potential trigger - addiction
potential trigger - avalanche
potential trigger - blood
potential trigger - death
potential trigger - gore
potential trigger - graphic torture
potential trigger - murder
potential trigger - rape
potential trigger - sexual abuse
potential trigger - stalking
potential trigger - suicidal ideation
potential trigger - suicide
potential trigger - torture
potential trigger - traumatic past
potential trigger - violence
what - concept - amnesia
what - concept - curse
what - condition - blindness
what - condition - disability
what - condition - mental illness
what - condition - ptsd
what - element - ferocious poodle
what - holiday - general
what - topic - cartel
what - topic - chinese medicine
what - topic - chinese mythology
what - topic - climate change
what - topic - compassion
what - topic - crime
what - topic - desert survival
what - topic - disaster
what - topic - flying
what - topic - genetic engineering
what - topic - harem
what - topic - haunting
what - topic - japanese mythology
what - topic - learning disabilities
what - topic - legend
what - topic - magic
what - topic - multicultural
what - topic - music
what - topic - natural disaster
what - topic - non-violence
what - topic - politics
what - topic - ransom
what - topic - reincarnation
what - topic - religion
what - topic - revenge
what - topic - science experiment
what - topic - secret
what - topic - secret organization
what - topic - superstition
what - topic - taboo
what - topic - technology
what - topic - terrorism
when - period - 16th century
when - period - 17th century
when - period - 18th century
when - period - 1920s
when - period - 1930s
when - period - 1940s
when - period - 1950s
when - period - 1960s
when - period - 1970s
when - period - 1980s
when - period - 1990s
when - period - 19th century
when - period - 20th century
when - period - ancient greece
when - period - ancient rome
when - period - edwardian
when - period - georgian
when - period - great war
when - period - middle ages
when - period - near future
when - period - prehistoric
when - period - prohibition
when - period - victorian
where - fictional - moon colony
where - general - alternate universe
where - general - carnival
where - general - castle
where - general - cave
where - general - cruise ship
where - general - forest
where - general - military
where - general - mountains
where - general - private school
where - general - rural
where - general - small town
where - general - swamp
where - general - uncharted island
where - general - underground
where - general - underwater
where - Mars
where - non-Earth planet
where - space - international space station
where - space - space station
where - space station
where - spaceship
who - description - alpha male
who - description - alphas and omegas
who - description - tattoos
who - magical humans
who - occupation - apothecary
who - occupation - archaeologist
who - occupation - artist
who - occupation - assassin
who - occupation - astronaut
who - occupation - astronomer
who - occupation - author
who - occupation - baker
who - occupation - barista
who - occupation - bodyguard
who - occupation - botanist
who - occupation - bounty hunter
who - occupation - castle laird
who - occupation - computer programmer
who - occupation - contractor
who - occupation - coroner
who - occupation - cowboys
who - occupation - detective
who - occupation - doctor
who - occupation - engineer
who - occupation - ex-convict
who - occupation - federal agent
who - occupation - guard
who - occupation - hacker
who - occupation - healer
who - occupation - herbalist
who - occupation - historian
who - occupation - horsemaster
who - occupation - innkeeper
who - occupation - inventor
who - occupation - journalist
who - occupation - king
who - occupation - knight
who - occupation - law enforcement
who - occupation - librarian
who - occupation - lord
who - occupation - mage
who - occupation - marine
who - occupation - mechanic
who - occupation - medical
who - occupation - mercenary
who - occupation - military
who - occupation - missionary
who - occupation - motorcycle rider
who - occupation - musician
who - occupation - nurse
who - occupation - pilot
who - occupation - pirate
who - occupation - police
who - occupation - politician
who - occupation - priest
who - occupation - prince
who - occupation - prisoner
who - occupation - professor
who - occupation - psychic
who - occupation - royalty
who - occupation - sailor
who - occupation - scientist
who - occupation - security
who - occupation - serial killer
who - occupation - servant
who - occupation - sex worker
who - occupation - sheriff
who - occupation - soldier
who - occupation - space marines
who - occupation - spaceship captain
who - occupation - spy
who - occupation - starship captain
who - occupation - student
who - occupation - superhero
who - occupation - tattoo artist
who - occupation - teacher
who - occupation - thief
who - occupation - tracker
who - occupation - undercover agent
who - occupation - warrior
who - occupation - writer
who - religion - catholic
who - religion - jewish
who - religion - muslim / islamic
who - religion - pagan
who - religion - shinto
who - sea dragon shifter
who - sea serpent shifter
who - shifter
who - type - alien
who - type - altered human
who - type - angels
who - type - badass heroine
who - type - bear shifters
who - type - bigfoot
who - type - centaur
who - type - cyborg
who - type - demons
who - type - dragon shifters
who - type - dragons
who - type - elves
who - type - fae
who - type - fox
who - type - gator shifter
who - type - ghosts
who - type - god
who - type - griffins
who - type - incubus
who - type - kitsune
who - type - merman
who - type - nekomata
who - type - nephilim
who - type - panther shifters
who - type - reindeer shifters
who - type - robot / cyborg
who - type - sea god
who - type - selkie
who - type - spiders
who - type - spirit
who - type - succubus
who - type - unicorns
who - type - vampires
who - type - vegan
who - type - werecats
who - type - werewolves
who - type - witch
who - type - wizard
who - type - wolf
who - type - yokai
who - type - zombies
who - world defender
Tropes
Abandoned Place
AI Uprising
Alien Artifacts
Alien Eggs
Alien Invasion
Alien Ruins
Aliens Among Us
Aliens as God
Aliens in History
Ancient Astronauts
Ancient Weapon
Antihero
Arthurian Legends
Asteroid Miner
Astral Projection
Bad Robot
Band of Brothers/Sisters
Band of Misfits
Bar Tales
Becoming a Monster
Benevolent Aliens
Beyond the Grave Communication
Big Sword
Black and White Morality
Body Modifications
Bodysnatchers
Book of Spells
Born Hero
Burial Ground/Cemetary
Changing Painting
Chosen One
Clones
Conspiracy
Crazy Clairvoyants
Cross-Species Friendships
Cryosleep
Dark Enemy
Dark Lord
Death by Sex
Demonic Possession
Dragonriders
Dying World
Dystopian Governments
Enemy to Ally
Evil Megacorporation
Evolving Powers
Fallen Hero
Farmer to Hero
Farmer to Royalty
Fated Mates
Fellowship
Fetus of Doom
First Contact
Fish Out of Water
Found Family
FTL
Galactic Civilization
Generation Ships
Good Robots
Haunted House
Here Comes the Cavalry
Humanity is Dangerous
Humanity is Good
Humans Evolved From Aliens
Hunted
I Am Your Father
I See Dead People
Immortality
Inaccessible Magic
Interspecies Adoption
Interspecies Romance
Interstellar Travel
Killer Aliens
Library of Secrets
Lost Civilization
Lucky Novice
Mad Scientist
Magic Furniture
Magic Talisman
Magical Disaster
Marooned
Mirror Shows True Self
Modern Human in Fantasy World
Museum/Store of the Unusual
No Cell Coverage
Old Person in the Woods
Oxygen Leak
Parallel Worlds
Past People/Future Tech
Person in Distress
Portals
Possession
Post-Apocalyptic
Powerful Artifact
Prophesy
Pseudo European Society
Psionic Powers
Quest
Redemption Arc
Reluctant Hero
Reluctant Vampires
Robin Hood Legends
Roguish Thief
Secret Heir
Secret Royalty
Secret Society
Sentient AI
Sentient Spaceships
Sex Magic
Singularity
Space Battles
Space Dentistry
Space Detectives
Space is Empty
Space is Full
Space Medicine
Space Pilot
Space Pirates
Space Psychology
Space Smugglers
Superpowers
Sword of Destiny
Time Loop
Time Travel
Training
Ultimate Evil
Undiscovered Planet
Uploaded Consciousness
Vengeful Spirit
Villain to Hero
Waiting/Sleeping Evil
Wise Mentor
Showing all books.
Word Count:

120000
Summary: Nothing wrecks a guy's day like finding out he's a werewolf. From the moment artist Dylan Shore arrives in Chicago, his life gets twisted like a kaleidoscope. Why does a street gang he's never met before want him dead? Why is a hot but odd mathematician stalking him? And how can half the things Alex Corwin says possibly be true, no matter how honest he seems? Alex has a frightening dilemma. Dylan is attractive, appealing, out and proud. He's also completely unaware that he's a werewolf. It shouldn't be Alex's job to tell him, and warn him that gay wolves usually end up dead. But someone has to, before he finds out in blood and violence. Chicago's not Alex's hometown, but somehow he needs to protect Dylan from the local packs, protect the wolves from being outed by Dylan, and keep his cool around the first man to touch his own deeply-closeted heart. (This is a lightly edited rerelease of the 2016 original.)
Unsafe Exposure
Word Count:

55000
Summary: In Unsafe Words, the first full-length collection of her edgy, award-winning short stories, Loren Rhoads punctures the boundaries between horror, dark fantasy, and science fiction in a maelstrom of sex, drugs, and rock-n-roll. Ghosts, succubi, naiads, vampires, the Wild Hunt, and the worst predator in the woods stalk these pages, alongside human monsters who follow their cravings past sanity or sense. Featuring an introduction by Lisa Morton and cover art by Lynne Hansen, these never-before-collected stories come from the magazines Cemetery Dance, Space & Time, City Slab, and Instant City, the Wily Writers podcast, and from the books Sins of the Sirens, Demon Lovers, The Haunted Mansion Project: Year Two, Tales for the Camp Fire, and more. One story, "With You By My Side It Should Be Fine," is original to the collection.
Unsafe Words
Word Count:

72000
Summary: Twenty years before Simon found Paul, a decade before Aaron joined the Minneapolis West pack, there were other gay wolves living hidden lives. Sawyer Holt thought he was dead at the age of sixteen when his brother Leon caught him kissing a human man. Dragged up in front of his Alpha, he could only hope for a painless end, especially when Rick Brown stared at him with an icy gaze and said to Leon, "I'll take care of it." Except what Rick gave Sawyer wasn't death, but a new concealed life. In Minot, North Dakota, Sawyer has spent fourteen years isolated among humans, carving out a future for himself. Until a messenger arrives from Rick, saying that Leon has discovered the ruse, and it's time to run again. Sawyer's furious about losing his hard-won life, but intrigued by the young man carrying the message. James Ferguson doesn't appreciate being sent from his home and pack in Virginia to run errands for the Chicago Alpha, but as Twelfth out of twelve adult wolves, he's in no position to complain. He figures he'll deliver the message and package, and hurry home for Thanksgiving. But a snowstorm, and the huge, muscular, confusing werewolf who rescues him, upend his plans. Soon, James's whole world changes, and the only future he may have depends on whether he and Sawyer can survive being hunted, together. Unseen Past is a prequel novel set in the world of the Hidden Wolves, twenty years before Book 1.
Unseen Past
Word Count:

11000
Summary: *This story is included in the new 2021 edition of Unacceptable Risk but kept available for those who have the old edition A free short-story epilogue that contains spoilers for Unacceptable Risk - Hidden Wolves book 1 Paul Hunter just spent two days as a captive to werewolves, his life hanging in the balance, a witness to crimes and craziness. Now he's back in his regular life, and living with Simon, the man he's been falling for. And he's part of a werewolf pack. He needs his brain to somehow catch up with all of that. Simon thought saving his human mate from his own pack would be the hardest thing he'd face with Paul, but he's beginning to realize that was just the beginning. He has to figure out how their future will work, and convince his skittish lover that staying with the pack is better than leaving it, while hints of threats to Paul's safety keep him awake at night. Fortunately Simon is up for the challenge.
Unsettled Interlude
Word Count:

63220
Summary: Alan Stewart, First Lieutenant on the space ship Qatar, and Captain Robin Lang of the Huan Police Force, have been best friends since their days in the Space Academy, despite the fact that Stewart is homosexual and Lang has a wife and son, Max. However Max is growing up and their friendship is threatened when Lang believes Stewart has designs on his son. When Max, now an adult and a recent recruit to the Qatar, is assaulted in a gay bar, Lang accuses Stewart.  In an attempt to protect his son at all costs, Lang finds himself drawn into a dark conspiracy of murder and blackmail. Meanwhile, Stewart has his own battles to fight.  Apart from defending himself against Lang's accusations, he discovers the young man he is falling in love with, Michael Banner, is the one man on the ship who is out of bounds, untouchable. Lives and love hang in the balance as Lang and Stewart search for the truth.
Untouchable
Word Count: Information not available
Summary: Saul Imbierowicz's life literally changed when Al Capone murdered him, and he was reborn as a vampire. Now Saul is working for Eliot Ness, trying to take down the famous gangster. But Saul's new "life" isn't what he expected, and an offer from Capone to answer Saul's many questions about being one of the living dead comes at a price that Saul is unwilling to pay. Being partnered with Agent Christian Wright, who sees Saul as an abomination and an affront to God, isn't great either, but the fledgling partnership must succeed before a vampire war engulfs Chicago.
Untouchable
Word Count:

34000
Summary: Do strangers want to join Aaron's pack, or wipe it from the face of the earth? Aaron, Alpha of Minneapolis West, is tired of other werewolves threatening his pack for harboring a gay wolf and his mate. Werewolves have more important things to worry about, with humans closing in on discovering them. But the arrival of two strange wolves on his doorstep, asking for sanctuary, pits compassion against safety. Can he let these two in and still keep his pack and his mate Zach safe? Or is that a risk he can't afford to take? (34,000 words; This is a lightly edited re-release of the 2013 novella 2.5, renumbered to 3)
Unwanted Appeal
Word Count: Information not available
Summary: An anthology of stories combining two or more fairy tales.
Upon A Thrice Time
Word Count:

48000
Summary: Bound by a dark act of hate and despair, high school freshmen, Andrew and Kiernan, learn that their untimely deaths did not bring an end to their pain, but only began the suffering of those left behind. While his lost memories return, Andrew must master seemingly impossible feats, both spiritual and physical. As a dark spirit stalks Kiernan through the borderlands of life and death, he must also face the pain his actions have caused his loved ones. To save both their souls, Andrew must convince Kiernan to return to life and open his eyes to the love and beauty which had always been there.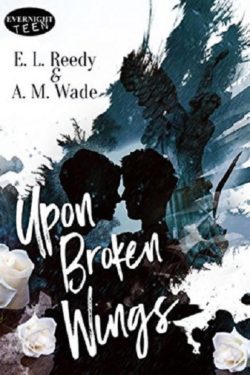 Upon Broken Wings
Word Count:

118,000
Summary: Recovering vampire Ben is discovering that life after death is hard work. It will take more than a reflection to impress his boyfriend Nate's religious mother. And Nate's twin brother, Ethan, openly resents Ben's presence at the family farm. Nate is confident they can build a normal life together, but Ben's not even sure he knows what normal is. He can't face his reflection, let alone his past, while Nate refuses to divulge his family's supernatural secret. Can they build a future on such shaky foundations? When a supernatural hunter is found dead on the family farm, Ethan becomes the main suspect in a murder investigation that puts Ben and Nate at odds. Nate wants to protect his family and stay silent about what he is, but Ben knows no one is safe until the demonic agent responsible for a string of murders is caught. Defying Nate to investigate alone, Ben can't let the demon claim another victim. But as his investigation continues, he discovers links to a past he thought he'd buried—and a past Nate refuses to acknowledge. With a desperate killer on a deadline, Ben must face the literal demons in his past if he wants to have any chance of saving himself and Nate from a fate worse than death.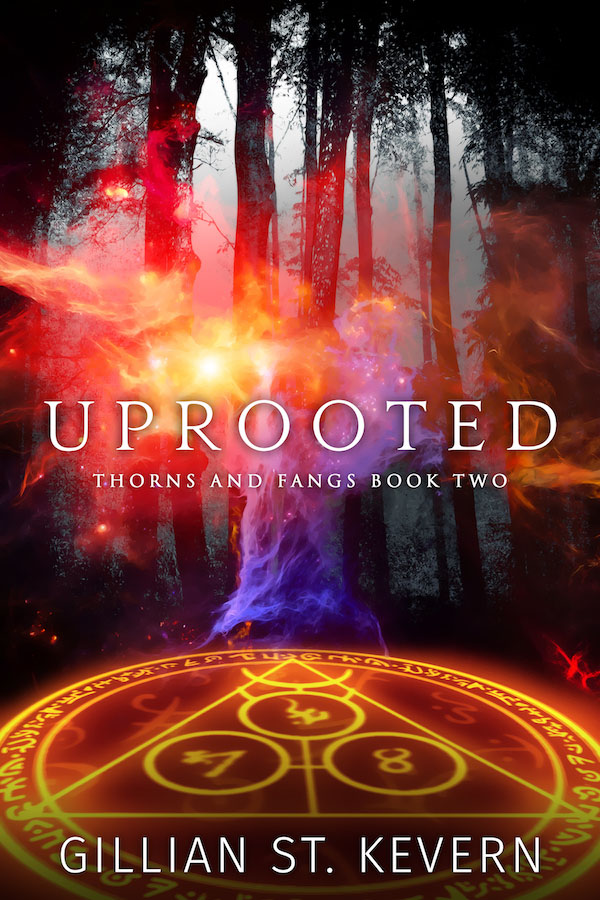 Uprooted
Word Count: Information not available
Summary: A third of the world's population are cursed to become werewolves on the full moon, and walled cities like Seattle protect the Clean Bloods.  People like Detective Daria McQueen defend the gates of the city to stand against the packs of wolves, three nights a month. Daria discovers a breach in the wall while on her patrol, and saves a family from infection by three hungry wolves.  Daria herself is saved by a Wolf Hunter she had believed to be nothing but an urban legend, the Red Hood, Maireni Damaschin.  The mysterious woman in a red cloak seems to possess inhuman abilities. Daria and Maireni find themselves caught in a tangled web of deception that goes back centuries, which could spell the end to Clean Bloods and throw the world into servitude.
Urban Fairytales: Red Hood - The Hunt
Word Count:

50000
Summary: World Fantasy Award Finalist Winner of the 2nd Annual North Street Book Prize
Dwarves and golems, Fates and minotaurs, metamorphoses, murder, and Jean-Jacques Rousseau. L.S. Johnson delivers a provocative and original short story collection that ingeniously blends myth and nightmare. Whether it concerns an infertile witch constructing a golem-baby, a daughter struggling to understand her mother's supernatural infidelities, or a cafeteria worker forming an uneasy alliance with a group of possibly imaginary but nonetheless dangerous little men, each story in this remarkable collection demonstrates the limitless capacity of intelligent speculative fiction to enthrall, inspire, and amaze.
Vacui Magia: Stories
Word Count: Information not available
Summary: The Valkyrie Kara stood alone against the Ragnarok horde on Earth to ensure that the Asgard race and Valhalla could escape.  For five thousand years she has fought and evaded the Ragnarok race on Earth, just waiting for her people to return. A human woman, Kate, joins her fight against the invading race, showing as much conviction and valor as any Valkyrie.  Their friendship quickly becomes something more as they hold the line on Earth in battle to herald the return of the Asgard.
Valkyrie Chronicles: Return of the Asgard
Word Count:

75000
Summary: A match between a vampire and shifter could be deadly—but one broken beaver doesn't give a dam. Silent film actor Casimir Moreau had imagined that life as a vampire would be freewheeling and glamorous. Instead, he's plunged into a restrictive society whose rules he runs afoul of at every turn. To "rehabilitate" him, the vampire council orders him mated to an incubus with impeccable breeding who'll mold Cas into the upstanding vampire he ought to be. Or else. As an inactive beaver shifter, construction engineer Rusty Johnson has fought—and overcome—bias and disrespect his entire life. But when his longtime boyfriend leaves him for political reasons, Rusty is ready to call it a day. Next stop? Supernatural Selection and his guaranteed perfect mate, a bear shifter living far away from Rusty's disapproving clan. But then a spell snafu at Supernatural Selection robs both men of their intended husbands. Rusty can't face returning to his clan, and Cas needs somebody on his arm to keep the council happy, so they agree to pretend to be married. Nobody needs to know their relationship is fake—especially since it's starting to feel suspiciously like the real thing.
Vampire With Benefits
Word Count:

63000
Summary: Xander is many things, but he isn't a vampire… yet. For now, being a vampire's daytime assistant has its perks. Hanging out with vampires is just one of them. The downsides? Well, for one, Xander and his friends getting kidnapped by a group of armed mages. They want a book they think Xander's boss has in his possession, and refusing them means torture followed by a slow death. Being a normal human among supernaturals, at the mercy of those stronger, has never frustrated Xander so much. But as the friends struggle to keep themselves alive, Xander might have a bigger advantage than anyone realizes.
Vampire's Grimoire
Word Count:

90000
Summary: A new generation of vampires embarks on a quest to save humanity. Opening a forgotten crypt during a military exercise, Dr. Jane Heckman is made a vampire and begins a journey to unlock the secret origins of her new kindred. Elsewhere, solitary vampire Marcella DuBois emerges from the shadows and uncovers a government plot to create vampire-like super soldiers. Daniel McKee, a vampire working as an astronomer, moves to a new town where he's adopted by a family, only to have government agents strip those he loves away from him. All three vampires discover the government is dabbling in technologies so advanced they'll tap into realms and dimensions they don't understand. To save humans and vampires alike, Jane, Marcella, and Daniel must seek out the legendary master vampire Desmond, Lord Draco and encourage him to resurrect his band of mercenaries, the Scarlet Order.
Vampires of the Scarlet Order
Word Count:

56,300
Summary: Vampires Éduard and Larthia just want to live the good life in West Hollywood. When the Halloween street festival turns into a feast for zombies, they try to find a way to return civilization to normal. With their friends Lazarko the Russian werewolf and Gary the Gay Ghost, they travel through an apocalyptic Los Angeles, meeting trolls, fairies, pixies, a famous movie director, and an angry god or two. Can they unite the supernatural creatures of L.A. against the undead horde?
Vampzompocalypse
Word Count:

19522
Summary: This short novella follows Fixit, a worker on the surface of Tau Ceti Prime in another adventure. As Prime approaches Perihelion as the moons align, the surface of the planet is plunged into a period of monster storms and tectonic shifts. When coming to Fixit's aid, Vashon is injured, and all of her secrets come out as Fixit races against time to save the woman she loves.
Vashon
Word Count:

69300
Summary: Vassily Belikov, composer and pampered son of privilege, suffered neurological damage in the accident that killed his father. Resentful of being treated as an invalid, he lives as a recluse, dependent on his mother. That changes the day she brings home a new husband with two sons of his own. When deep-space pirates capture Vassily's mother, he's left to the mercy of his cruel, amoral stepfather. Fighting addiction and his physical shortcomings, he's forced to seek out the criminal mastermind Baba Yaga for a crucial piece of equipment. While she agrees to deal with him if he beats his Exoticus addiction, paranoia and mysterious intentions infuse her household. Drawn to her fierce, suspicious youngest son, certain his actions are all carefully observed, Vassily must find the courage to face both his fears and his desires if he expects to survive.
Vassily The Beautiful
Word Count:

73000
Summary: "Your bullets can't kill me. I'm already dead. Inside and out." When his fiancée is brutally murdered on Valentine's Day, Ash Corvus is unwittingly plunged into the nightmarish world of the Arpadeem, or as the movies call them… Vampires. What begins as a personal quest for revenge becomes a struggle for the fate of the city itself as Ash's search takes him into Cedar Rapids' secret criminal underworld. Ash must cast off his humanity and become a monster himself if he hopes to bring vengeance upon the monster who murdered his love… the man with the scar. A dark, violent thriller from the author of The Weller and War of the Worlds: Goliath!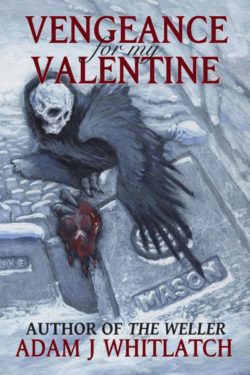 Vengeance for My Valentine