Word Count: Information not available
Summary: Daring the old gods. Defying the new. The making of a legend—and a truly innovative re-imagining of Robin Hood. --- Rob of Loxley and his older sister Marion have been groomed from birth to take their parents' places within the Old Religion. Despite this, when Rob finds an injured nobleman's son in the forest, neither he nor Marion understand what befriending young Gamelyn could mean for the future of their beliefs. Already the ancient spirits are fading beneath the iron of nobleman's politics and the stones of Church subjugation. More, the druid elders warn that Rob and Gamelyn are cast as sworn adversaries, locked in timeless and symbolic struggle for the greenwood's Maiden. Instead, in a theological twist only a stroppy dissident could envision, Rob swears he'll defend the sacred woodland of the Horned God and Lady Huntress to his last breath—if his god will let him be lover, not rival, to the one fated as his enemy. But in the eyes of Gamelyn's Church, sodomy is unthinkable... and the old pagan magics are an evil that must be vanquished.
December 27, 2019
Word Count: Information not available
Summary: In one night, change comes with the strike of a match as Leo Riley loses everything. Giacomo Bianco's hitmen burned his home to the ground with his family inside. Leo will pay any price for his revenge. He will need power. Oguina, the mythical woman turned monster, can give it to him. But at what cost? Bianco gazes into an abyss that stares back. His fall to madness is a one-way trip Leo aims to stop at all costs before Bianco kills again. In his quest for vengeance, Leo teeters over that same cliff. Monster and Mafioso fight for dominance over Fall River's streets. Bianco's got more up his sleeve than anyone suspects, including the means to make his power absolute. Even new powers and strange allies might not be enough to ensure Leo's victory. Who is the real monster? Bianco, Oguina, or Leo himself?
A Change In Crime
Word Count: Information not available
Summary: Step through a portal in time - and steal a piece of history! Iria and Madge, witches extraordinaire, have summoned Joshua Norton I, self-declared Emperor of the United States, back from the nineteenth century to help them save the city of San Francisco from a demon of greed. Mammon, their infernal adversary, is running a real estate scam to end all real estate scams, and he's got his own helping hand from the city's past: Etta Place, famous in her day as the accomplice of Butch Cassidy and partner of the Sundance Kid. As Norton dodges mafia foot soldiers alongside another of San Francisco's larger-than-life figures from yesteryear on the fog-shrouded streets of Chinatown long ago, Iria and Madge find themselves face to face with Mammon and Etta in modern day - and trapped in very different timelines. It'll take all their ingenuity, bravery, and prowess to fix time itself, steal the prize, and get these three heroes back together!
All the Pomp of Earthly Majesty
April 28, 2020
Word Count:
20000
Summary: A story born in the hollers of Eastern Kentucky. Elizabeth Robinson. An Elizabeth Robinson has lived in the hills of Eastern Kentucky as long as people have built permanent settlements in the lush, green forests. While the mountains recover from the War of Northern Aggression, the simple folk seek the healings of the Robinson women. Three generations, working the ways from the old country, live in isolation. The youngest Elizabeth Robinson, a healer by happenstance, despises her role in the family. She longs for freedom, the wilderness of her youth, an escape from a dark secret. Alone in the forest, she stumbles upon the ghost of a Yankee soldier, Samuel Henry. Determined to help Samuel pass beyond the veil, Elizabeth brings him back to her mountain home. Turning of the wheel of fortune, prosperity changes to misfortune for the Robinsons, and a menacing figure lingers like a thick fog. Generations, built on lies, force Elizabeth to face a bleak reality and make the ultimate sacrifice.
Apparitions of Elizabeth Robinson
December 19, 2019
Word Count:
171995
Summary: There will be time to crown a king, but first a warlord must rise. Arthur's battle summer is upon him, and he must be victorious if he is to claim his throne and rid the land of Saxon invaders. The teenage king has pulled the sword from the stone, but still the petty kings will not accept his rule. The Saxons are invading, Lot and Uriens are united against him, and he still has to prove himself to the common folk of the land. Next stop: the mysterious standing stones of the Giants' Dance and the Beltane ritual. Warfare does not wait for Arthur to catch his breath. Battle follows battle. Love is lost and found. Allies fall, enemies rise, and betrayals come to the young High King. If he stays strong, he can lead his people through a bloody summer. If not, all of Britannia will fall. Arthur alone will be responsible for the glory or ruin to come. Merlin will help him to see it through. But what secrets is the druid keeping? Arthur Rex: Dux Bellorum is the third installment in an epic retelling of the King Arthur legend. You only think you know the story.
Arthur Rex: Dux Bellorum
September 15, 2019
Word Count:
82290
Summary: Merlin has devised a test. All of the petty kings have gathered in Londinium to see who will be the next High King. Arthur and his retinue travel to the city in secret, but they are not the only ones with an interest in the Sword in the Stone. Morgana, Arthur's half-sister and the renegade queen of Rheged, has journeyed there with her Saxon lover, and petty kings have come with no kind welcome for the young High King. Arthur pulls the sword, but the kings will not accept him. He is given the temporary title of Dux Bellorum, and with Merlin at his side, he sets out to unite the tribes of Britannia as the Saxon threat grows more menacing on their eastern shore. Some battles are easy. Others are carried out in secret. It is the secret battles that Arthur will need to fear. "Arthur Rex: Ex Lapis" is the second installment of an epic retelling of the Arthurian legend. You only think you know the story.
Arthur Rex: Ex Lapis
July 20, 2019
Word Count:
100260
Summary: The High King is dead. While royal bastards and petty kings squabble for the power to take the vacant throne, only the druid Merlin and his succubus mother know where to find the late king's only legal heir. Arthur is young, idealistic, and living a quiet life at Caer Gai, protected by his foster father. Merlin put him there, and he will take him back out when the time is right, but first he has to set the stage and sweep away distractions… like the boy that Arthur loves. Merlin and his mother have plans for the hidden king, and they will stop at nothing to get him where they want him to go. But Arthur is no mere pawn, and though Merlin is a master manipulator, Arthur has ideas of his own about how his life should be. "ARTHUR REX: In Principio" is the first installment of an epic retelling of the Arthurian legend. You only think you know the story.
Arthur Rex: In Principio
March 16, 2019
Word Count: Information not available
Summary: Twenty four short stories, written by E.D.E. Bell between 2014 and 2020. Primarily a fantasy collection – sprinkled with humor, romance, and hope. Stories of wizards, Beatles, and a great many frustrated women.
Awkward Tomatoes
November 26, 2020
Word Count:
100000
Summary: Sassy and Owen Winslow were historical experts on the Revolutionary War and the Culpers, Washington's spy ring. After her husband dies unexpectedly, Sassy struggles to find new meaning in her life. When she goes exploring in the Cohutta Wilderness, she falls through a hole in time, and finds herself in the Indian Territory in 1778, falling in love with Big Sexy Will Selk. Will Selk, one of Washington's spies, falls in love with the spunky widow who came to live at McCarron's Corner after her husband's death. When he learns she came from Beyond, both Will and the Commander-in-Chief are eager to pick the historian's knowledge of the American Revolution – and in the process, Washington identifies the Culper Ring's Madame X, who turns the tide for the patriots to win the war when Sassy provides vital information.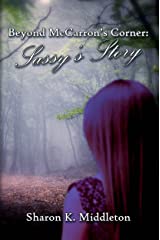 Beyond McCarron's Corner
February 18, 2018
Word Count:
4500
Summary: It's the Night of Winter Lights. Heedless of the holiday, the Commander of the H'Aren fortress, Captain Torýn Torhdhar, seems to find his satisfaction in work. Such occurrence hardly surprises his Orderly, Sæbastyn Hyago, even though the young Lieutenant has spent a silent, aching decade wishing his superior officer would pursue pleasure elsewhere—specifically in his arms. But as the evening continues, nothing about it meets Sæbastyn's expectations. Will the Lieutenant see his secret desires realised, or his heart shattered? This alternative winter holiday short, set in the Order Universe, will be available FREE in December as a part of the 2017 Rainbow Advent Calendar.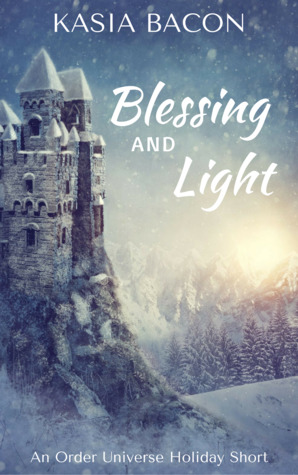 Blessing and Light
November 20, 2017
Word Count: Information not available
Summary: Brute leads a lonely life in a world where magic is commonplace. He is seven and a half feet of ugly, and of disreputable descent. No one, including Brute, expects him to be more than a laborer. But heroes come in all shapes and sizes, and when he is maimed while rescuing a prince, Brute's life changes abruptly. He is summoned to serve at the palace in Tellomer as a guard for a single prisoner. It sounds easy but turns out to be the challenge of his life. Rumors say the prisoner, Gray Leynham, is a witch and a traitor. What is certain is that he has spent years in misery: blind, chained, and rendered nearly mute by an extreme stutter. And he dreams of people's deaths—dreams that come true. As Brute becomes accustomed to palace life and gets to know Gray, he discovers his own worth, first as a friend and a man and then as a lover. But Brute also learns heroes sometimes face difficult choices and that doing what is right can bring danger of its own.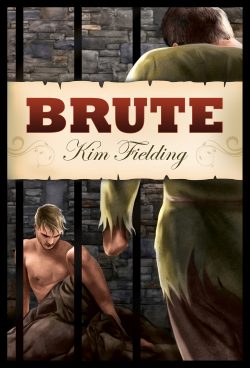 Brute
December 3, 2012
Word Count:
60097
Summary: Once upon a time, on a rocky island with enchantment under the ocean ... Cadence Bell left the windswept Northern Isles and his parents' inn for the theaters and royal masques and glitter of Londre, swearing he'd make his fortune as a playwright and poet, trading fish stew and rain for fame and adoration and a place at the Queen's Court. Now his parents are gone and Cade's inheritance brings him back home, where he'd never wanted to return. But magic lurks beneath the waves, a stray pearl might be a key to another world, and even the quiet local schoolteacher has secrets of his own. Jeremiah Carver never meant to hide secrets. But he promised to tell no one about the other world he's seen, and he keeps his word. Even if that means concealing magic from Cadence Bell. Which is difficult, since Cade's not only a dazzling literary success, but also the person Jeremiah's loved from afar since their years-ago childhood. And he's afraid he's falling for Cade all over again now. When Cadence falls under the siren spell of the ocean's magic, Jeremiah has to make a choice and return to a world he's left behind once before to rescue his heart from the sea.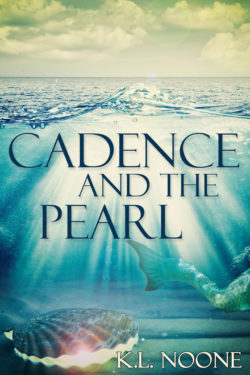 Cadence and the Pearl
April 11, 2020
Word Count:
113000
Summary: A twist of fate changed both their destinies. The wyrbears, once a long-lived species, were being lost to the forest in their prime. A people borne of a curse, their abilities not a gift but something wrongly taken, they nonetheless live in harmony with their animal spirits. But over time the curse they lived under changed, mutated, and now what once was a refuge from the world when they became too weary is culling mathan in their prime. Ewen mhic Friscalach, the leader of his peoples, lost his father too early and is now a widower with four children. The vow he made as a youth to break the curse afflicting wyrbears has been buried by grief and responsibility. Roi mhic Alric, a priest of Cerridwen and seer, watched his fellow priests slaughtered and his temple desecrated. The only thing that kept him going the last three horror-filled years was the vision Cerridwen had granted him of his emancipation. If freedom came at the cost of his life, well, he was more than ready for the Otherworld. A fated meeting upon a bloody field of battle. A wrong done long ago. Their choices could save a people… or send them into extinction. Either way, their love will be legend.
Caledonia Destiny
July 9, 2018
Word Count:
17314
Summary: IChurch Chetwood, renowned motion picture director, is given an ultimatum by his studio: film a movie with romance or else. Since this is the height of the Depression, and since Church enjoys eating, he reluctantly agrees. He finds a beautiful woman who's willing to sail on the August Moon to the uncharted island of Iwi Po'o. While there, he makes the discovery of a lifetime, guaranteed to make them all millionaires ... Only it doesn't exactly turn out like that. The "discovery of a lifetime," a saber-toothed tiger the press dubs Chetwood's Kitty, breaks free and runs amok in Manhattan, causing death and mayhem. Months later, Church is facing indictment and a long stretch up the river and has no choice but to lie low until he can get out of town. While nursing his troubles in a saloon, he spots a young man who's even more down on his luck than Church. Johnny Smith has been on his own since Black Tuesday, four years earlier, and he does what he has to in order to keep body and soul -- what's left of it -- together, even if it isn't what he ever expected to do. He enters the saloon, hoping for a little warmth and perhaps a meal. What he finds is Church Chetwood, the director whose documentaries have fascinated him for years. Mr. Chetwood buys him that meal, and Johnny willingly goes with him to his rooming house, ready to do whatever Mr. Chetwood wants, even if Mr. Chetwood claims he isn't "like that." Is Johnny's luck about to take a turn for the better? After all, Mr. Chetwood has a plan to get out of town, and if Johnny's really lucky, maybe Church will let him come along. Johnny crosses paths with Church in a dingy saloon. Two orphans of the storm that's the Depression, what will their future bring, and will it bring it to them together?
Call Me Church
March 16, 2020
Word Count:
79,025
Summary: Solving mysteries is her business. Finding love is her dream. Will combining the two get her killed? Victorian Era England. Stetson revels in being unconventional. So when society shies away from her independent nature, the bold woman creates an imaginary boss and opens her own detective agency. And her keen observational skills, convincing disguises, and Holmesian methods quickly bring in a string of tough-to-crack cases. Struggling to squeeze a personal life in around a series of hazardous investigations, Stetson worries she'll never find a woman of like-passions. But with her heart set on true love despite the risk, she carries on hunting for the perfect relationship. Will her clever escapades lead to death… or delight? Daring Duplicity: The Wellington Mysteries, Vol. 1, Adventures of a Lesbian Victorian Detective is a collection of five sequential novellas, each encompassing its own exciting mystery while furthering the story of Stetson's life in London. If you enjoy crime dramas, Victorian era fiction, or a sweet lesbian romance, then you'll love award-winning author Edale Lane's Daring Duplicity. Order yours today!
Daring Duplicity
January 19, 2022
Word Count:
84610
Summary:
Praise for Daughter of Maat:
"Sandy Esene has written a real page-turner. It's Dan Brown goes to Egypt with a delightful dash of Harry Potter thrown in. A wonderful read and she's got the Egyptology right!"—Bob Brier, Author of
The Murder of Tutankhamen
"If you like Egyptian Mythology and the excitement of Indiana Jones adventures, this book is for you!"— Pat Remler, Author of
Egyptian Mythology A to Z
Alex Philothea's quiet life as a research archeologist changes forever when she is tracked down by a secret society, the Keepers of the Holy and Noble Maat. Alex's father died years ago during an excavation in the remote Egyptian desert. The circumstances of his death have always been shrouded in mystery. Now the leader of this obscure organization promises to unlock the answers she has been searching for; the only thing she must do is save humankind.
Follow Alex into a world of myth and magic where the lines of reality blur at every turn.
Daughter of Maat
November 18, 2018
Word Count:
109000
Summary: Everyone knows the story of Joan of Arc, a peasant girl who put Charles VII on the throne and spearheaded France's victory over Britain before being burned by the English as a heretic and witch. But things are not always as they appear. Jeanne d'Arc was only five when three angels and saints first came to her. Shrouded by a halo of heavenly light, she believed their claim to be holy. The Archangel Michael and Saint Margaret told her she was the foretold Warrior Maid of Lorraine, fated to free France and put a king upon his throne. Saint Catherine made her promise to obey their commands and embrace her destiny; the three saints would guide her every step. Jeanne bound herself to these creatures without knowing what she'd done. As she got older, Jeanne grew to mistrust and fear the voices, and they didn't hesitate to punish her cruelly for disobedience. She quickly learned that their cherished prophecy was more important than the girl expected to make it come true. Jeanne is only a shepherd's daughter, not the Warrior Maid of the prophecy, but she is stubborn and rebellious, and finds ways to avoid doing - and being - what these creatures want. Resistance has a terrifying price, but Jeanne is determined to fight for the life she wants. But when the cost grows too high, Jeanne will risk everything to save her brother, her one true friend and the man she loves. Not everyone is destined to be a hero. Sometimes you have no choice.
Divine Heretic by Jaime Lee Moyer
August 20, 2020
Word Count:
89000
Summary: An uneasy truce between the four races has lasted for twenty years. Until now. The Dusters, a race of cat people from the north, have invaded and now former soldier Mika must make a grim choice: take up the sword again or watch everything he loves burn. With his old friend from the military, Gair, and a mysterious, half-breed Duster, Mika makes his way from his Northern border home to the southern capital, across the frozen wastes of the Duster homelands, and deep underground where the legendary Gallochs dwell. He is desperate to unravel the mystery of the invasion and how it's connected to his origin. But hunted by his own kind and unable to trust his companions, he discovers that to save his family, he may have to defeat not only the Duster army but the very Gods themselves. Penned by award-winning author, Adam Stemple, Duster is an epic, page-turning fantasy for adult readers who like their tales grim and dark but with just enough light at the end of the tunnel to keep them wanting more. Fans of Martin's Game of Thrones, Abercrombie's The First Law Trilogy, and Estes' Fatemarked will all find something to enjoy within. "I can, without reservation, recommend everything Adam Stemple has written, and Duster is no exception." — Steven Brust, best-selling author of The Baron of Magister Valley "No one writes bastard-son-of-a-bitch characters as brilliantly as Adam Stemple." — Naomi Kritzer, Hugo-Award-Winning Author of Catfishing on Catnet Praise for Adam's first novel, Singer of Souls "One of the best first novels I have ever read." — SFWA Grand Master, Ann McCaffrey *STARRED REVIEW* "A dour, nihilistic, absolutely marvelous grunge fantasy!" — Ray Olson, Booklist "Fans of Charles de Lint and Clive Barker will find much to like!" — Publishers Weekly
Duster
July 11, 2020
Word Count:
125889
Summary: Alex Philothea, the newly appointed director of the Keepers of the Holy and Noble Maat, is fighting to save the agency her ancestors have led for over two millennia. Operating in deep cover, KHNM shields the mortal realm against the lethal chaos of the Immortals. As Alex battles the Gods over the agency's existence, she is in a race against time to contain dangerous magical artifacts. If the Gods succeed in shuttering the agency and these ancient objects fall into unworthy hands, humanity will pay a deadly price. Deep in the Netherworld, adventurer Jorge Trinculo unearths a primordial book of magic. It exposes one of KHNM's darkest secrets. For years, the agency has been erasing the memories of his encounters with the Immortals. As his old life floods back, he realizes all that he has lost. In Jorge's pursuit of revenge, his future becomes entwined with that of a power-hungry magician. A magician who has waited patiently, for centuries, to possess the forbidden book and wield its lethal magic against the mortal realm.
Gift of the Sphinx
October 15, 2020
Word Count:
7000
Summary: Emma and her Aunt Agathe share a family resemblance - they can both speak to ghosts. But Agathe, rejected by her family and constantly beset by heartache, has spent her whole life fleeing her unusual gift. Emma, however, embraces it. Grave Songs for the Dead is a cycle of three interconnected short stories, gothic with a touch of magic realism, set in the late 19th century.
Grave Songs for the Dead: A Short Story Cycle
April 5, 2022