Word Count:

60097
Summary: Once upon a time, on a rocky island with enchantment under the ocean ... Cadence Bell left the windswept Northern Isles and his parents' inn for the theaters and royal masques and glitter of Londre, swearing he'd make his fortune as a playwright and poet, trading fish stew and rain for fame and adoration and a place at the Queen's Court. Now his parents are gone and Cade's inheritance brings him back home, where he'd never wanted to return. But magic lurks beneath the waves, a stray pearl might be a key to another world, and even the quiet local schoolteacher has secrets of his own. Jeremiah Carver never meant to hide secrets. But he promised to tell no one about the other world he's seen, and he keeps his word. Even if that means concealing magic from Cadence Bell. Which is difficult, since Cade's not only a dazzling literary success, but also the person Jeremiah's loved from afar since their years-ago childhood. And he's afraid he's falling for Cade all over again now. When Cadence falls under the siren spell of the ocean's magic, Jeremiah has to make a choice and return to a world he's left behind once before to rescue his heart from the sea.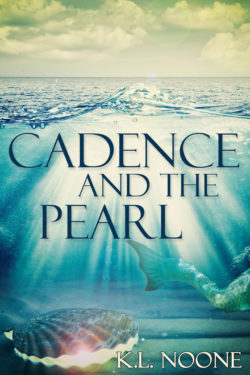 Cadence and the Pearl
Word Count:

117,600
Summary: The Action Packed Conclusion to the Peridot Shift Trilogy Peridot is on the edge of annihilation. Once life-giving, the world's Trade Winds are transforming people into soulless monsters. The surviving Alchemist gods neglect their followers or take advantage of them. Even worse, a delicate peace has been wasted, and everything and everyone is at stake, especially Meran, the mistreated embodiment of the planet. Captain Talis and the crew of Fortune's Storm must try to do some good with what's left of Peridot in the hope that, together, they'll reclaim the hidden pieces of Meran's soul before the chaos seals her disastrous fate.
Cast Off
Word Count:

52000
Summary: Rakurai hunts demons. He doesn't consort with gods. Until he meets Tenzen. Tenzen cares for souls. He despises the callous, self-absorbed Yuvine. Until he meets Rakurai. A rescue and a sacrifice make a death god and a hunter fall in love, but a life of bliss is a long way off. Someone is disturbing the balance of magic and threatening two worlds. And while desire draws Rakurai and Tenzen together, duty, assassins, and clan politics keep them apart. Who will Tenzen and Rakurai save in the end? Two worlds or each other? *** Caught starts a new mm paranormal romance series, A Balance of Magic, featuring mortals and immortals from both sides of the veil, old promises, new revelations, and a bloody fight between love and duty. It is the first book of a trilogy and ends with a HFN. The characters will get their HEA in the final book. *** Tags: Tenzen doesn't look where he's going, how do you rescue a death god, Rakurai is honourable and Tenzen has no social skills, spending all your life alone does that to a god, yes - sharing a hot tub is a great idea; who is so stupid to send human assassins after a Yuvine hunter, Tenzen loses the plot - and his immortality, Rakurai is a mother hen, especially when Tenzen looks like that, this library is out of this world, Tenzen refuses to fall off the bridge, Rakurai can't decide which world he'd rather live in, that's what having a son does to you, a cinnamon roll death god in a rage, that happy ending is a long time coming.
Caught
Word Count:

32026
Summary:
Once upon a time, two handsome young princes fell in love, faced down adversity, and lived happily-ever-after…until one romantic evening, they unwittingly ate a confection laced with a mind-wiping toxin.
Crown Prince Efren of Zioneven blindsided Prince Marcelo of Sheburat when he used The Contingency Plan embedded in a peace treaty to marry the naïve young prince. Now, Marcelo is shocked again when he awakens in an unfamiliar bed, in an unfamiliar land, in the arms of a stranger who's taking such liberties!
Will that ignominious new beginning to their relationship doom their chances at rekindling their love? Or will Efren's giddiness and the less formal surroundings of Zioneven propel them toward a more teasingly fun rapport?
Marcelo and Efren have forgotten more than their love. On their journey home to Zioneven, their Best-Laid Plans went awry when Marcelo was abducted. Now, neither remembers the unexpected strength of character and ingenuity Marcelo manifested to survive his harrowing ordeal, or Efren's frantic search for his new husband.
Were Marcelo and Efren specifically targeted for the Forget-Me-Not poisoning, or were they the victims of a random assault? Is this new attack related to Marcelo's abduction and his sister's death? Will Marcelo revert to his old mild-mannered, unassuming self, or will he step up to prove he's the same brave man his new family claims he is amid the fresh danger swirling around them?
Keywords: prince, royalty, fantasy, memory loss, amnesia, novella, ebook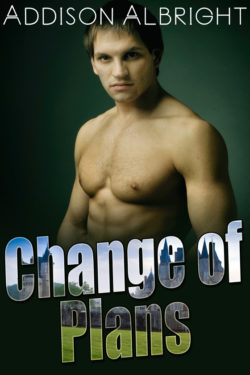 Change of Plans
Word Count: Information not available
Summary: If he succeeds, he gets angel wings. If he fails, he gets unspeakable pain. What if Charlie wants neither?  Urban fantasy light short story with a touch of gay romance in a slightly noir short story with a very happy ending. In another Los Angeles, two Nephilim take hell-horses into battle against Angels, risking everything in an effort to give Hell's lowliest slaves a chance at freedom. Eventually, every Nephilim must face Choosing Day, and for Charlie Chrysalis, the day has arrived. At Angel Headquarters in Los Angeles, the Angel Sidriel—Charlie's guardian and also his worst enemy—asks the key question: "Spirit or Flesh?" If he chooses Spirit, Sid will certainly do everything he can to make sure Charlie fails, but he's made up his mind. His test: solve Region Six Immigration Crimes Case D665. It looks like a piece of cake. But can Charlie bring down Sidriel's brand of justice upon innocent, unfortunate souls, even if it means he must silence his heart and sacrifice the respect—and possibly love—of the one man he doesn't want to disappoint?
Charlie Chrysalis
Word Count: Information not available
Summary: It's not easy being the child of legends When her brother goes missing, the first hint of a larger plot against her famous family, Beau must find her inner hero--if she & her friends can avoid getting killed first. CHASING SUNSET is a stand-alone sequel to the WOODSPELL SERIES and one of the TALES OF ARDONNA.
Chasing Sunset
Word Count:

33000
Summary: Clarity (noun) Four definitions to inspire writers around the world and an unlimited number of possible stories to tell: 1) Coherent and intelligible 2) Transparent or pure 3) Attaining certainty about something 4) Easy to see or hear Clarity features 300-word speculative flash fiction stories from across the rainbow spectrum, from the minds of the writers of Queer Sci Fi.
Clarity
Word Count:

22277
Summary:
Witch's corpse. Witch's ticket. Witch's party.
As a counter-boy at a high-end men's boutique, Charlie Jessup's life consists of little more than work and sleep. That, and enough flirting to help guarantee his commission on sales will pay his rent. So when a twist of fate, and some behavior unbecoming that of a Ganymede employee, leaves him in possession of a dead man's pass to a mysterious Club 669, Charlie has no desire to waste it.
Every seventeen years, the House of Witches throws a party like no other. It's invitation-only, and for centuries it has helped ensure peace between the covens. It's the last place Caspian wants to be, but with the death of Queen Avel, and his own imminent rise to the throne, it's more important than ever that he attends. The stability of the House depends on it.
In four days a new king will be crowned, but when Charlie unintentionally crashes a gathering of the most secretive of all the Great Houses, he sets in motion a series of events that could disrupt the transition of power, and threaten the future of the House of Witches forever.
Club 669
Word Count:

72000
Summary: Vampires and werewolves live long lives. The Sleepless City saga might have ended but the story continues… Welcome to the Vampire Guard, where legend and myth meet science and technology.   Vampires make the best spies. Throw a smart-mouthed werewolf in with three vampires, mix well, and The Vampire Guard's newest team is bound to become one of their greatest assets. Super spies with a full range of skills. Warrior, hacker, thief, and scientist.  They get in, do the job and get out before the bad guys ever know what hit them. Forge, Blair, Declan, and Lucas are thrust into the world of high-tech spies and top-secret espionage conspiracies. Recruited into the world's most elite and secret organization with one singular mission. Protect those who can't defend themselves from ruin. Life becomes complicated when an impending Presidential visit to their town, Boggslake, throws them headlong into the world of the vampires and werewolves of the Vampire Guard. Very quickly they uncover and confront a werewolf terrorist organization known as the Qiguan. Together they must thwart an assassination attempt on the open waters of Lake Superior while tracking a previously unknown biological weapon controlled by the Qiguan—a weapon which may very well mean death for one of them.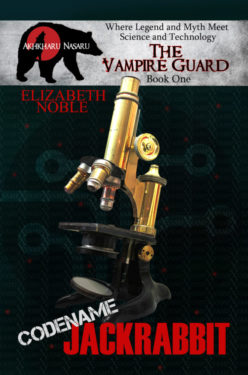 Code Name Jack Rabbit
Word Count: Information not available
Summary: Eclectic, imaginative, and unexpected, Community of Magic Pens features forty genre-spanning flash and short stories--including fantasy, humor, science fiction, romance, historical fiction, satire, and mystery--bringing together a rich group of diverse voices from a wide range of backgrounds and intersections. Fountain pens, markers and ink, charcoals, spy pens, a braille writer, a printing press, virtual reality, and a supernatural pizza: whether revealing unspoken truths, fighting injustice, or finding friendship and love, our pens have power. Join us as a recent graduate of superhero school struggles to understand her gift, a disabled android interviews for a job, a queen's conscripted artist must pull reality from illustrations on parchment, and a grandmother's secret room is…better kept a secret. Tales of struggle and triumph, compassion and hope: Community of Magic Pens is a celebration of our shared story.
Community of Magic Pens
Word Count:

74000
Summary: Sometimes you have to fight fire with fire. Darien's ready for a quiet life— back to studying, sleeping with his ridiculously appealing necromancer, playing magical Fetch with his dog-familar. But breaking the demon portals was only a temporary solution, when there are sorcerers out there rebuilding them. Much as he'd like to shove the rest of the job on someone else, Darien's not willing to see his world burn. Silas is ready to turn the whole hunting-dark-sorcerers mess over to the Guild. Except he doesn't trust his council members as far as he can throw them, the sorcerer Chicago has sent sets his teeth on edge, and if they get it wrong, Darien's life is at risk. So with Grim at his side, and Pip encouraging Darien, they, Jasper, and Magda will take on one more hunt to find and stop the portal-builders.
Consumed by Fire
Word Count: Information not available
Summary:
A long forgotten god. An abandoned Temple full of undead. Can the Favor of Isadon really bring the dead back to life?
The Age of Mortals temporarily forgotten, Elise Bresch and Ragan Ermolt regroup to focus on returning their friend and companion, Athala Dohn, from the Nether. Or wherever Meodryt's fateful bite sent her. Following instructions that are little more than campfire tales leads them to Marska, a long-abandoned city full of rumors - and bandits. Finding the fabled Temple of Isadon - a relic of centuries past - is easy, but getting inside proves to be a bit tougher. Elise and Ermolt refuse to leave empty handed; their goal is to retrieve the Favor of Isadon, a magic relic of the forgotten God of Death, and use it to bring Athala back. But the guardians of the Temple - including the fearsome Champion - refuse to just let them take it. Will Elise and Ermolt overcome the trials of Isadon's Temple, or will the long-dead God of Death gain two new servants?
Crossroad
 is the fourth book in the Heroes by Necessity saga of sword and sorcery fantasy novels. If you like magical Dungeons and Dragons inspired worlds, multifaceted and diverse characters, and pulse-pounding action, then you'll love Riley S. Keene's epic tale.
Crossroad
Word Count:

15180
Summary: A traumatic event in his childhood keeps Tuxtax from being able to shift into his were-griffin form. Ashamed of his looks and terrified of rejection, he spends his life in seclusion, with his sister Eleuthereia and centaur friend Rixa as his only connections to the outside world. Even though Tuxtax yearns to be with the elfin soulmate he had met before the accident, the vanth's insecurity and self-doubt keep him from reaching out. But now Rixa needs his help. Tuxtax joins his friend on a desperate rescue mission to save the centaur's pregnant soulmate, hoping that the quest will give him a chance to overcome his insecurities and prove himself. Their rescue mission leads him back into the land of the elves, where Tuxtax must confront his past and the fears that are holding him back. The further Tuxtax travels, the louder he hears his soulmate's call. Can Tuxtax find the courage he needs to return to his soulmate and reclaim the man of his dreams?
Cupid's Ax
Word Count:

50000
Summary: Just because you're alone, doesn't mean someone doesn't know your business… Lucas, the closeted son of a preacher who just graduated from Florida Atlantic University, returns home and is forced to make a life-changing decision––can he live a lie and marry his lifelong BFF, who his overbearing parents have been plotting to matchmake him with for years? Or, will he stay in Florida and start a new, more open life that he knows they will never approve of? Tyler, a talented artist on the edge of eighteen, is about to finish high school, and is looking forward to becoming a proper adult and fully exploring his sexuality. However, he soon discovers there's a kink in his plans––his father has decided to rent out the studio apartment he's been living in, putting an end to the independence he's enjoyed until now. Lucas answers an advertisement for the apartment, and sparks fly from the very first moment the boys meet––though both are reluctant to explore things further, since it wasn't what either of them had planned for their futures. But sometimes life isn't that simple, and doesn't always go exactly as planned…
Curious Thing About The Apartment Vent
Word Count: Information not available
Summary: Two friends. Two worlds. A selfish desire that threatens them both. Raijin killed a witch and found himself cursed. Sandro went to Raijin's aid and became an assassin's target. Neither expected that they would trigger the biggest upheaval their world had seen in a thousand years. And that it was the love between them that would lift the curse. Cursed, the second book in the Balance of Magic series, is a slow-burn m/m fantasy romance featuring friends-to-lovers who become soulmates, irate death gods, curses, inept, narcissistic politicians, curious, compassionate witches, and a found family.
Cursed
SALE
Word Count:

75000
Summary: Temp worker David Evans has been dreaming of Dr. Alun Kendrick ever since that one transcription job for him, because holy cats, that voice. Swoon. So when his agency offers him a position as Dr. Kendrick's temporary office manager, David neglects to mention that he's been permanently banished from offices. Because, forgiveness? Way easier than permission. Alun Kendrick, former Queen's Champion of Faerie's Seelie Court, takes his job as a psychologist for Portland's supernatural population extremely seriously. Secrecy is paramount: no non-supe can know of their existence. So when a gods-bedamned human shows up to replace his office manager, he intends to send the man packing. It shouldn't be difficult—in the two hundred years since he was cursed, no human has ever failed to run screaming from his hideous face. But cheeky David isn't intimidated, and despite himself, Alun is drawn to David in a way that can only spell disaster: when fae consort with humans, it never ends well. And if the human has secrets of his own? The disaster might be greater than either of them could ever imagine.
Cutie and the Beast
Word Count:

64000
Summary: When ghosts cry out, Dan and Chad heed their call. Daniel and Chad are on the road to Hawk Lake, Maine, to investigate rumors of a haunting. With his new role in Daniel's life, Chad feels like he has something to prove. He is determined to make the Hawk Lake haunting videos the best Hauntastic Haunts has ever aired. Daniel gets sidetracked when he realizes that he might have gotten in over his head with his long distance apprenticeship to a genuine medium. Old insecurities rear their heads and threaten the budding relationship between Dan and Chad. Neither member of the Hauntastic Haunts crew is ready for what they uncover when they discover the truth behind the ghost ship haunting Hawk Lake. Secrets and lies that threaten to tear apart a community that is still healing from their grief might be better left buried. Daniel and Chad have to decide which is more important, telling the stories of the living or preserving the memories of a handful of ghosts. Get ready for another hauntastic adventure with this paranormal trans M/M romance.
Dan's Hauntastic Haunts Investigates: Hawk Lake
Word Count:

78000
Summary: A blind merman fleeing the sunken city of Atlantis is torn between the family he left behind and the love he swims toward. When Dax lost his family to a shark attack he swam away from everything he had ever known. Now he has come to Atlantis, hoping to reconnect with those he left behind. When he finds his birth clan torn apart, he realizes his journey is just beginning. Kai is an Oracle, a blind merman, who only has sight when he has a vision. Atlantis, a sanctuary for so many merpeople, is his prison. Desperation drives him to beg the Atlantean Goddess of Love for help. With the goddess's promise of love to tempt him, Kai persuades Dax to take him along when he leaves the sunken city. Although Dax has some reservations about traveling through the ocean with a blind merman in tow, he quickly discovers Kai isn't as helpless as he appears. Attraction comes easy, but Kai doesn't seem to feel the same way. Kai knows he must seduce Dax if he hopes to win his heart, but his inexperience may be his downfall. With Dax's former lover waiting at the end of their journey, he knows time is running out. A goddess can only help so much, especially when another immortal would see them part. If the two stubborn mermen want a life together, they will have to learn to communicate and fight for their love.
Dangerous Waves
Word Count:

79,025
Summary: Solving mysteries is her business. Finding love is her dream. Will combining the two get her killed? Victorian Era England. Stetson revels in being unconventional. So when society shies away from her independent nature, the bold woman creates an imaginary boss and opens her own detective agency. And her keen observational skills, convincing disguises, and Holmesian methods quickly bring in a string of tough-to-crack cases. Struggling to squeeze a personal life in around a series of hazardous investigations, Stetson worries she'll never find a woman of like-passions. But with her heart set on true love despite the risk, she carries on hunting for the perfect relationship. Will her clever escapades lead to death… or delight? Daring Duplicity: The Wellington Mysteries, Vol. 1, Adventures of a Lesbian Victorian Detective is a collection of five sequential novellas, each encompassing its own exciting mystery while furthering the story of Stetson's life in London. If you enjoy crime dramas, Victorian era fiction, or a sweet lesbian romance, then you'll love award-winning author Edale Lane's Daring Duplicity. Order yours today!
Daring Duplicity
Word Count: Information not available
Summary: The world of Avern has moved on. It has been almost a thousand years since the day the entire pantheon disappeared. Since the Abandonment, the mortals have learned to live without gods and goddesses. The world became mundane with little magic, and even less hope. Tyrants have risen, and those able to wield what is left of magic are powerful. Forces surge in the darkness that threaten to topple the already fragile world. The plight of the world of Avern is not unknown, however, and those that watch from a distance have decided to intervene. The mortals are sleeping, however, unknowing that two great powers will soon by vying for control.Then something happens that changes things. A young princess makes a bid for power by murdering her father. She then attempts to murder her sister, the crown princess of Lineria, Keiara. Despite a true strike, aided by dark powers, Keiara doesn't die. Instead, the strike pierces the barrier between her human soul and the soul sleeping within her, the soul of the Dark Phoenix. More than a goddess, the Dark Phoenix is the legendary mother of the gods. She is a part of the Eternal Phoenix that brought life to their world eons ago, one of the primal forces of the cosmos.
Dark and the Sword