Word Count:
216321
Summary: Root by Daniel Fisher, the third book in the Place of Things series is the continuing story of Michael and his new, rather unique fiancée. From the Winter's Solstice to the Vernal Equinox we find our lovers and their friends explore new and creative ways to adapt to life-altering events. Having relocated and now a resident in the sanctuary town of Sacred Grove, Michael is finding his place among the mythical, mystical, and mostly immortal residents who've hidden away from the outside world. Not only is he coming out of his own isolation, but they are also finding he is dragging them out of self-imposed exile as well. Sometimes against their instincts. As his and Kurra's love deepens, new mysteries are added to the mysteries and his and their worlds will never be the same.As the union between two souls from two drastically different worlds draws closer, new mysteries, challenges, and threats crop up for Michael, the mortal, and all the immortals that get caught in his wake. Enchantments and wards may not be enough to hold back the onslaught of supernatural forces if the wedding gets bumpy. Many may yet perish if things go awry. May the Goddess help them all.Book four, the conclusion to this tale coming soon.
The Place Of Things Book Three: Root
January 29, 2021
Word Count:
75000
Summary: She just wanted an easy case ... Private eye Jacqueline Spadros, recovering from her harrowing experiences the week prior, wants nothing more than a simple, straightforward case - preferably one the Spadros Family won't find out about. Aristocratic jewel merchant Dame Anastasia Louis, aka "The Queen of Diamonds," seems to be offering the perfect arrangement. But Jacqui can't leave the madman "Black Jack" Diamond's crimes unpunished. And the more she learns, the more she begins to believe that this particular job wasn't such a good idea after all ...
The Queen of Diamonds: Part 2 of the Red Dog Conspiracy
October 1, 2016
Word Count:
185000
Summary: Two families and their friends are sentenced to spend seven years of torture in the Tribulation. Their crime is not believing. Some of their members will choose to believe and accept salvation and some will try to fight God. The Remnant follows them through the Tribulation and into the perfect world that follows, a world that might not be perfect for everyone. The Remnant uses the timeline and cast of characters advocated by many Evangelicals, but populates the world that would result with real people who must try to survive the disasters.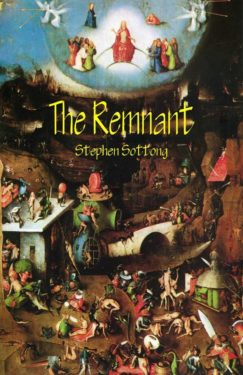 The Remnant
June 20, 2020
Word Count:
21600
Summary: It's been twenty years since the quiet Midwestern town of Lakeview was struck by tragedy.  But every year on the anniversary of the event Teddy returns home for 'The Reunion'. Lakeview, like Teddy, has secrets and not all mysteries should come to light.
The Reunion
October 23, 2017
Word Count:
70000
Summary:
DEVILS IN TOP HATS! BLOOD RUNNING IN THE STREETS! 'THE SATANIC GANGS OF NEW YORK' DEBUTS IN PRINT AND DIGITAL
From Frank Schildiner, an author known for delivering his own take on any genre he tackles, and his own author imprint, SCHILDINER'S WORLDS, comes a supernatural historical epic pulled from one of the most violent periods of America's past.
"Bill the Butcher's back. He climbed his way out of Hell itself and told the Devil to kiss his tail. The Butcher's going to clean the streets of all the greasy foreigners and make New York a place run by good white men again."
These words greeted Stephen Roberts upon returning to Manhattan. Though the infamous Bill "The Butcher" Poole died forty years ago, the streets were ablaze with his return. The infamous brotherhood known as the Bowery Boys were painting the streets with blood and their titanic leader appeared unkillable despite being shot in the head a dozen times.
Knowing there was more to this tale than met the eye, Stephen Roberts pitted his skills and will against the Butcher and The Satanic Gangs of New York.
THE SATANIC GANGS OF NEW YORK. From Schildiner's Worlds and Pro Se Productions.
Featuring a haunting cover and print formatting by Antonino lo Iacono, THE SATANIC GANGS OF NEW YORK is available for 12.99 via Amazon at
tinyurl.com/mr33pke5
.
This unique occult crime novel is also available on Kindle formatted by lo Iacono and Marzia Marina for $0.99 for a limited time at
tinyurl.com/5efpjfdb
. Kindle Unlimited Members can read this thrilling adventure for free!
For more information on this title, interviews with the author, or digital copies for review, email editorinchief@prose-press.com.
The Satanic Gangs of New York
February 12, 2022
Word Count:
31000
Summary: Pip Leighton is in a fix. His sister's marriage hinges on him staving off the family's impending financial ruin by taking the job of secretary to Lord Cross, a reclusive man with a temper befitting his name. Developing a passion for his employer was not on the cards. Neither was getting caught up in the deep mystery surrounding Foxwood Court and its resident ghost, but Pip has never been one to shirk a duty. As Pip delves deeper into the past, he discovers that his only hope for a future with Cross may depend on a man long dead—a man with a curious resemblance to himself. Written for lovers of gothic romance and ghost stories, The Ghost and the Secretary is the first in a series of gay romance novellas.
The Secretary and the Ghost
June 3, 2019
Word Count:
75000
Summary: Be careful what you wish for … After eleven years trapped in the Spadros crime syndicate, 23-year-old private eye Jacqueline Spadros is an independent woman, free to run her investigation business. But her problems are only beginning. Deeply in debt, Jacqui is in danger from both the rogue Spadros men calling themselves "The Ten of Spades" and the ruthless Red Dog Gang — who may be one and the same. Jacqui is determined to find Black Maria, the key to the identity of the Red Dog Gang's secretive leader. To survive long enough to do that, Jacqui needs a paying case. The one she's offered may put her in the most danger of all …
The Ten of Spades: Part 5 of the Red Dog Conspiracy
October 1, 2019
Word Count:
81000
Summary: As a private eye closes in on her city's secrets, there are those who will go to any lengths to stop her. After the horrific events of our last chapter, Jacqui's in a medical predicament. If she wants to stay free from the Spadros crime syndicate, she has to find the cure for her condition - and time's running out. But just when Jacqui thinks she's found what she's after, she finds herself instead in a much bigger - and deadlier - situation. She's getting closer to discovering what mechanisms really lie beneath the city. And the Red Dog Gang isn't the only one who wants her stopped. Warning: on-screen death, captivity, child murder, terror, blood, bad language, smoking.
The Three of Spades
October 1, 2021
Word Count:
70000
Summary: Jacqui faces her biggest mystery yet - and her greatest fear. A drive-by shooting leaves Jacqueline Spadros with little remaining support for the life she's built apart from her estranged husband Tony. As evidence grows that the Hart Family is behind the attacks, which up to now have been laid on the doorstep of the notorious Red Dog Gang, Tony brings formal charges against the Harts before the Commission. Jacqui wants to stop the Red Dog Gang and learn the truth about Charles Hart's obsession with her. But the truth is stranger than she ever imagined. And what she learns changes everything. This is chapter 7 of a 13-part future steampunk noir series. Please begin with The Jacq of Spades and read the books in order.
The Two of Hearts
June 1, 2021
Word Count:
52000
Summary: Never in our wildest dreams did we imagine it could happen to us... In the years since the Twelve-Minute War, the world has fallen into darkness and chaos. The combined impact of nuclear, biological, and chemical agents has rendered the majority of the world's water unfit for human consumption. Only the bravest men and women dare to venture out into the desolate, radioactive wasteland to collect this precious commodity. Matt Freeborn is one such man... a weller. A lone drifter, Freeborn's gaze is fixed ever east, away from the horrors of his past. Danger is always one step behind, however, as the weller's precious cargo makes him a prime target for attack. Savage road pirates, grotesque mutants, ravenous cannibals, and ruthless private armies all lurk behind every dune. Armed with his trusty sidearm, the Well Digger, Freeborn is fully prepared to handle any of these terrors, but there are still things even the weller fears: the bogeymen of the wastes... distillers. A high-octane, post-apocalyptic thrill ride from the author of Birthright and War of the Worlds: Goliath!
The Weller
October 9, 2015
Word Count:
59000
Summary: THE WELLER IS BACK! Still healing from his battle with the distillers in Iowa City, legendary weller Matt Freeborn crosses into Missouri, where foes both old and new await him. Finding himself dangerously low on precious ammunition for the Well Digger, the desperate weller accepts a perilous job on the mighty Mississippi. Armed with only his wits and experience, Freeborn must descend into places no sane man would dare go and face unknown terrors that hunger and hunt in absolute darkness. From the author of Vengeance for My Valentine and War of the Worlds: Goliath!
The Weller - Fear of the Dark
March 21, 2020
Word Count:
87000
Summary: Summary of Book: Their leap of faith could unleash magic -- or plunge them into darkness. Henry Thorn has worked at Larkin's since graduating high school. He likes it -- especially when he can use his secret skill of hiding inside shadows so his boss can't find them. Without that talent, he would never had survived growing up different. When a hire enters the store, Henry's other latent talent kicks in. He can smell an emotional response even before he lays eyes on the redhead. Jamey Currey came out, and his conservative parents promptly kicked him out. He, too, is different -- he senses Henry's attraction the moment they met. The first time they kiss, torrential rains fall from skies split by lightning. Their kiss also awakens the Watchers, diabolical hunters who will stop at nothing -- even extermination -- to keep magic suppressed. With the help of a friendly coven of friendly witches, the boys embark on a quest to discover an ancient key to restoring magic to the world, and to understand mysteries of their own hearts. The question is, will this quest cost them their lives?
The Werewolf and His Boy
August 26, 2020
Word Count:
78,000
Summary: A new year has begun, and the annual Sower's Festival gala is brimming with Dockhaven's elite and their entourages. Some attend for the spectacle, some for the exotic indulgences, some to augment or gamble away fortunes. Others come to play opening moves in more subtle competitions, ones that will not realize their endgames for months to come. After a winter of convalescence, Aliara Rift wonders whether she is ready to return to the Thung Toh and if her remade body will betray her. Her mate, Duke Sylandair Imythedralin, has many concerns, the foremost being the looming destruction of the only home in which the two of them have truly felt safe. Together they will thwart land barons, politicians, and assassins as they navigate their way through a single day in Ismae's greatest port city. They Eat Their Own is the second Thung Toh Jig, a science fantasy action adventure following members of Ismae's preeminent covert organization as they execute contracts for Dockhaven's most powerful and ruthless citizens.
They Eat Their Own
May 19, 2020
Word Count:
130,000
Summary: Under the dirty streets of Ismae's greatest port city, an old nightmare waits for Sylandair and Aliara, one that is stealing Dockhaven's children, one only they can end. When the pair escaped their owner and abuser years ago, they left him behind in a ball of blue flame, but as more children disappear near the city's desalinization plant, their suspicions turn to the predator they believed dead. Accompanied by their less-than-reliable puka scout Schmalch, they delve into the forgotten depths of the patchwork city. Their search will lead to a twisting world of corruption and experimentation, uncover horrors greater than any they imagined, and summon memories they never wanted to exhume. A dark science fantasy action-adventure horror, Things They Buried is the first full-length novel of Ismae, a world where science sometimes appears as magic and history as myth, where monsters make themselves and heroes are wholly unintentional. This novel contains adult themes and violence.
Named to Kirkus Reviews' Best Books of 2019
Imadjinn Awards Best Fantasy Novel, Imaginarium Con 2020
Independent Book Publishers Awards (IPPY) Gold Medalist (Fantasy)
Things They Buried
February 19, 2019
Word Count:
61424
Summary: Todd Ruger is a sentry, a very good one, some might say the best. He was eleven when he and Nick were bound as master and slave. Todd spent the years Nick lived in the slave village waiting for the day Nick could leave and they'd be together, bit by bit building a life for both of them. He took his role of master seriously. It was his responsibility to provide for Nick, protect him and along the way he learned to love him. Todd loved Nick deeply and completely. They were more than a pair of sentries. Todd and Nick were friends, lovers, mates. Eighteen months ago, Nick left the small village where he'd spent his entire life being raised and trained as a slave. Blessed with a unique skill set, Nick became a sentry. He took his place beside his master, Todd Ruger, defending society against the many paranormal threats that abound. They became more than master and slave, they became mates. Nick had found a home with Todd and together they became a family. Eventually, Nick's special abilities and skills attract the attention of the second most powerful man in New Colorado Protectorate's government, Vice Chancellor Clarke. Or, maybe certain people knew of Nick all along and just now had cause to use him. He believes Nick might be the answer to explaining Chancellor Shaffer's sudden, unusual behavior. Forced to go undercover at the Chancellor's Estate, Todd and Nick discover an ancient and deadly creature preying on residents of the estate. The same creature that is radically effecting Chancellor Shaffer. A creature only Nick can see in its true form. It hunts using specialized skills and has Todd and Nick in its crosshairs. Even if they defeat the creature and survive, they still face the possibility of being torn from each other when their lives are thrown into chaos by the thing they're hunting.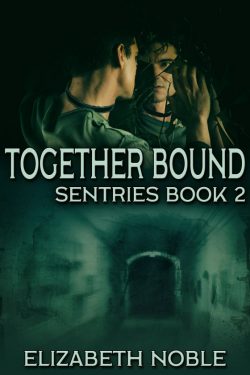 Together Bound
November 9, 2019
Word Count: Information not available
Summary:
Withrow Surrett, the most sarcastic vampire for a country mile, makes an annual Appalachian pilgrimage to keep tabs on nocturnal colleagues and his last living friend from mortal days. What should be a quiet week among familiar faces quickly fills with undead rednecks, folk magic, murder, a rookie detective and Withrow's own psychotic cousin who insists on trying to help. Because even vampires have cousins, and Southern ones especially so.
As Withrow chases the phantoms of conspiracy and paranoia across moonlit forests, abandoned factories, shadowy back roads and seedy bars - all the quiet little places humans fear to tread - Withrow also struggles with who he wants to be. Can a monster find a place among family and friends?
Fans of The Black Knight Chronicles, The Tome of Bill, and Fred, the Vampire Accountant will love this series!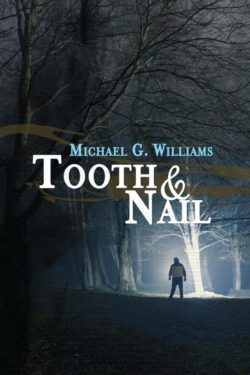 Tooth & Nail
August 21, 2017
Word Count:
121650
Summary: The helpless Noble I'd once been, she is no more. I am Red Sister Sirana, watching my city from the shadows. Once silent and disposable, I've found a place among the Sisterhood of Sivaraus, coarse, crude, and stirring to my blood. In crimson uniform I walk among sensual consorts, studious wizards, and sadistic Priestesses. I am an initiate with true influence in my underground city, a power both freeing and addicting. Everyone keeps secrets which bind them up if they jerk on the web too hard, and none are more vulnerable than novices wielding new power. Should my own secret come to the surface, I know I can't survive alone. Sivaraus will always need new Red Sisters, no matter what strangeness we bring with us. In Treasure Revealed, A.S. Etaski weaves threads of intrigue and action in this second tale of the Sister Seekers, where a new fighter tastes her potential in new connections that she must dare to strengthen by choice.
Treasure Revealed: Sister Seekers 2
March 29, 2019
Word Count:
97,618
Summary: The most terrifying horrors are revealed in the pages of history. After killing over 100,000 people during his first reign as Prince of Walachia, Vlad has returned, ready to inflict tortuous death on anyone he chooses. Only Nicolae and Maria, drawn together through mutual tragedies both inflicted by the ruthless Prince Dracula, dare try to stop him. Can Nicolae fulfill his plan of justice and revenge while winning the heart of the lovely Maria, or will he become the Impaler's next victim? With heart-stopping danger at every turn, detailed historical accuracy combined with fictional characters, and a myriad of surprises, Tribute in Blood is sure to keep you on the edge of your seat. Order this historical thriller romance today!
Tribute in Blood
July 22, 2020
Word Count: Information not available
Summary: I thought I was done with Vampires… …but I should have known they'd come back for me. I can't trust the people around me, and it's become clear everyone is after my power. The problem is, I don't understand my power, and I certainly don't want it because it comes from the Devil himself. Ever since age thirteen, the Devil visited me in my nightmares and tormented me. Nowadays, he drops into my mind and thoughts whenever he wants to and I'm thoroughly confused. Am I Dante Coranguis, or am I this other being named Snakeheart? I need help, but I don't know who to turn believe anymore. I see plots to drain my powers or kill me, but the only thing keeping me alive is the last thing I want—the power of the Antichrist. Unfinished Business is the fifth book of The Snakeheart Series (Season 1), a supernatural novelette series about Dante Coranguis and the ancient prophecy of the End Times. Get it now.
Unfinished Business
September 30, 2020
Word Count: Information not available
Summary: I thought my boss was just another eccentric billionaire… …but I didn't realize he was the financier of a global satanic cult, too. No matter how much sleep I lose thinking about my life, I can't escape the numbing evil that surrounds me. Ever since the Vampires dragged me into this mess, my life has been an uphill battle against supernatural forces I barely understand. I'm not a religious man by any stretch of the imagination, and the mere thought of stepping into a church makes me nauseous. But the insane, unexplainable events happening in my life make me truly wonder if destiny has condemned me to an unholy fate: the Herald of Satan, or the Antichrist himself. When I found out the company I work for is nothing more than a front for a secret human organization that has been financing the end of the world (aka the apocalypse) and the coming of Lucifer Morningstar, well, that was the day I decided to foil the Devil and end it all. Unholy Alliances is the fourth book of The Snakeheart Series (Season 1), a supernatural novelette series about Dante Coranguis and the ancient prophecy of the End Times. Get it now.
Unholy Alliances
August 31, 2020