Word Count:
76787
Summary: When a rebel werewolf and a vampire thief fall in love, only one thing is certain—trouble. For as long as Lucas Coate can remember, werewolves have been taught to mistrust vampires. Lucas is an exception—he has close friends who are vampires. The werewolf pack in Boggslake—and their leader, Jacob Coate—have made it clear that Lucas's association with vampires is barely tolerated, and another transgression will be his last. When Lucas finds out about the plague of werewolf deaths in the area, he wants to help even though his own life may already be in danger. Declan has been away from Boggslake for ten years, but he isn't surprised to learn that the internal politics of the Supernatural Council haven't changed for the better. When a series of burglaries hit close to home soon after he arrives, Declan—a vampire and professional thief—is their prime suspect, although for once, he isn't responsible. With the council keeping secrets, no one is safe. Time is running out, and for Lucas and Declan, everything is about to change. Authors Note: This story was originally released in 2015 by another publisher. This edition has been re-edited.
Family and Reflection
September 11, 2020
Word Count: Information not available
Summary: Imagine that every sixteen years, you died and started over, with no memory of the past. Could true love ever find you? Only if it were immortal. In 1915, a coven of vampires attacked the town of Fairville, MA, the disappearances making headlines. Sixteen-year-old Lundy Guillory and the boy who loved her, Harlan Wallace, discovered the culprits, so the vampires devised a cruel punishment: Lundy was cursed to die and be reborn every sixteen years, each time retaining no memory of her past lives. Harlan was turned into a vampire, so that, immortal, he would be tortured with the task of finding her again in every new life, and telling her their story. Over ninety years later, Lundy Lawson and her parents move into Fairville, one month before her sixteenth birthday, with desperate hopes that the doctors there will be able to help Lundy, whose health has been diminishing steadily. But Lundy begins to have strange dreams. First there seems to be a ghost in the library, trying to reach her; then a stranger shows up at her window at night - Harlan, unearthly, impossibly pale and sharp-teethed, and madly in love with her. It's Lundy's first lifetime back in the town where it all began, and this time she and Harlan have their chance to break the vampire's curse.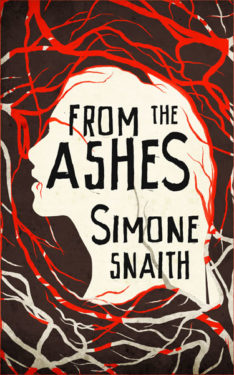 From The Ashes
November 14, 2012
Word Count:
26085
Summary: Sometimes the unexpected becomes magical. When August Shaw takes an unplanned vacation at the Oaks B & B, he decides on a bold step—to slip into his vintage feminine wardrobe and let himself feel beautiful. He usually plans every detail of his life, but is counting on bestie, Nicole, to boost his courage. When Nicole can't join him, and Jan Koskinen—the man August has crushed on for years—arrives instead, August risks accepting Jan's invitation to join in the Beat the Winter Blues Festival. The spontaneous weekend turns romantic, but August can't help his uncertainties, even as the people at the Oaks—along with a very uncanny house—encourage him to live in the moment. Can August accept the spontaneous whirlwind winter romance… or will his questions leave him standing in the cold?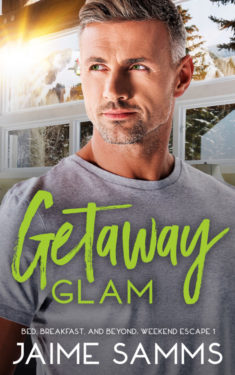 Getaway Glam
January 15, 2021
Word Count: Information not available
Summary: Coasters, carousels, an old cemetery, and a sprawling hotel on a stormy lakeside. Visit this haunted tour of scrapbook memories where legendary summers intersect with history and rumor. Told in vignettes that weave stories, newspaper clippings, postcards, and images, Ghastly Tales follows four families through the decades at a lakeside resort and amusement park where everyone eventually returns.
Ghastly Tales of Gaiety and Greed
March 10, 2020
Word Count:
46100
Summary: Miller College's Parapsychology Department has a student-run ghost hunting group that's all the rage on basic cable. The third season is about to begin filming, and the producers want to up the ante. The three macho, pseudoscience brosephs - Quinn, Tyler and Brent - are about to be joined by a very female psychic, Emma Ray. The team is instantly resentful of her presence on their show, and lead investigator Quinn has made it clear that he doesn't believe in psychics. They're going to give Emma the hardest of hard times until they can expose her as a phony. They're going to learn that Emma is the real deal, and that it's not always wise to bully a psychic when you don't know how many ghosts are in her posse...or exactly what you'll be facing in the next haunted house. "Ghosted by You" is a medium-burn Reverse Harem paranormal ghost-hunting adventure. Not suitable for readers under 18 years of age.
Ghosted By You
May 15, 2020
Word Count:
7000
Summary: Emma and her Aunt Agathe share a family resemblance - they can both speak to ghosts. But Agathe, rejected by her family and constantly beset by heartache, has spent her whole life fleeing her unusual gift. Emma, however, embraces it. Grave Songs for the Dead is a cycle of three interconnected short stories, gothic with a touch of magic realism, set in the late 19th century.
Grave Songs for the Dead: A Short Story Cycle
April 5, 2022
Word Count: Information not available
Summary: Queer horror ekphrasis. A widowed witch with Schizoaffective Disorder moves from Los Angeles to Reno, Nevada. Watching "American Horror Story," as exposure therapy for PTSD. Identifying and departing from it at key plot moments. No copyright infringement intended. Sequel to Hollywood Hedgewitch.
Grieving Through American Horror Story
January 16, 2021
Word Count: Information not available
Summary: Charlie Harrington not only sees the dead and speaks with them, he can make them real. Lucky for him, because the love of his life, Ethan, isn't among the living. While their relationship is unusual, things are good between them until Charlie is accused of murder and Detective Daniel Briggs walks into his life. Then, for the first time in years, Charlie is attracted to someone alive. Ethan knows he should step aside and let Charlie live his life, but he just can't give Charlie up--even if staying with Charlie may eventually kill him.
He Speaks Dead
July 20, 2014
Word Count:
80000
Summary: Lily Van Der Houghton, a newly licensed physician, is lost and unsettled on which way her life is leading her when she goes hiking to the Jacks River Falls. Lily stumbles through a hole in time and finds herself in 1763. She is not on the trail to the falls anymore but is in Indian Territory in the aftermath of the French and Indian War. To her surprise, Lily learns she has a key role in an ancient Cherokee prophecy. The tribal elders prayed for the right woman to come from Beyond to be Red Moon Woman and the right woman for Marcus McCarron. Lily Van Der Houghton, fresh from the new millennium, is the right woman for the job.
Home to McCarron's Corner
September 16, 2018
Word Count:
32,507
Summary: In Sacrum Umbra you were treated to tales from the shadows, the literary darkness that lives within all of us. Here you will find tales of another sort, the type you might find in the less wholesome end of the collective unconscious and the very depths of the gut. From stories of childhood gone horribly wrong to sex and madness with an impossible cost, this is where you'll find the more gruesome end of the spectrum.
In Ventre Tuo
June 3, 2019
Word Count:
36000
Summary: INK (NOUN) Five definitions to inspire writers around the world and an unlimited number of possible stories to tell: 1) A colored fluid used for writing 2) The action of signing a deal 3) A black liquid ejected by squid 4) Publicity in the written media 5) A slang word for tattoos Ink features 300-word speculative flash fiction stories from across the rainbow spectrum, from the minds of the writers of Queer Sci Fi.
Ink
August 10, 2021
Word Count:
69861
Summary: A loving boyfriend, generous friendships, and a thriving business—Arnold Kreed should be ecstatic. So why does he feel like he's standing on the edge of an abyss? When Kreed took a chance on a thief—letting Lucky into his world, his life, his heart—he hardly imagined he would find the love and acceptance he didn't dare dream of. Lucky draws people to him, and his extended found family embraces Kreed. Now in an established relationship, despite Kreed's ex causing trouble again, Lucky and Kreed are working toward making a life together. But Kreed is unsettled, unable to find his bliss. He is getting grumpier, and he can feel his people, including his beloved self-aware house, Mildred, pulling away… How can Kreed get back to the joy he so recently found if he has no idea what's wrong?
Innkeeper's Blues
December 27, 2020
Word Count:
36000
Summary: IN-NO-VA-TION (Noun) 1) A new idea, method, or device. 2) The introduction of something new. 3) The application of better solutions to meet unarticulated needs. Three definitions to inspire writers around the world and an unlimited number of possible stories to tell. Here are 120 of our favorites. Innovation features 300-word speculative flash fiction stories from across the rainbow spectrum, from the minds of the writers of Queer Sci Fi.
Innovation
August 8, 2020
Word Count:
90000
Summary: Biology professor Roman Janz was walking across campus and planning his next plant-collecting trip to Brazil, when something stung him on the neck. And now… now he's wandering in the dark, in the blue, floating, disembodied, and confused. There has to be a good explanation, if he can just find someone, anyone, he can actually talk to about it. Xavier Faulkner is intelligent, creative, and made millions when he sold his tech-security company. But all his wealth and skills couldn't keep his sister Tam from being poisoned by food contamination. She lived, but her health was damaged, and her job as a cop is gone. In the antebellum house he moved them to, Xavier hopes to find both a distraction and maybe a purpose for their lives. But the old house seems to come with strange noises, and odd blue lights, and maybe― if Xavier isn't just going crazy― a naked guy, walking away into the blue… This story was written as a part of the M/M Romance Group's "Love's Landscapes" event. Group members were asked to write a story prompt inspired by a photo of their choice. Authors of the group selected a photo and prompt that spoke to them and wrote a short story. Dear Author, I just moved into this old antebellum home I bought with the intentions of restoring. I often find myself awoken in the night by strange noises I cannot identify or hear during the day. At first, I think it's just a dream… this seemingly phantom always walking away. Who is he and how can I get him to finally turn around and see me? 79,000 words
Laser Visions
July 12, 2014
Word Count: Information not available
Summary: Who doesn't crave a little escape? Dreaming of small town life and rural charm, Alex and Rainey find a deal on an old rustic home they can't resist. But soon after Rainey moves, her preoccupation with weird local history and the complications of living alone in the woods take a toll. Alex worries that the long nights and growing isolation are driving her stir crazy. When the Sugar House is damaged and Rainey goes missing, Alex doesn't know where to turn. Was it a storm, vandals, or something worse? What happened at the Sugar House? The only thing worse than wondering is finding out.
Liar: Memoir of a Haunting
February 22, 2021
Word Count:
68900
Summary: Romance, mystery, and an impossible relationship. Meet David:  Sculptor.  Wealthy.  Introvert.  Suffering from the loss of his wife.  The last thing he needs is to discover that his newly purchased mansion is haunted. Meet Sarrinah:  Born 1882, died 1903.  She was smart, well read, fun.  Too bad she can't rest in peace. Sarrinah and David are both flawed, but just so lovely – if only they can get over the tragedies of their past that are weighing them down… and the fact that one of them is a ghost.
Love Whispers Through the Veil
May 15, 2021
Word Count: Information not available
Summary: This is book one of three. All books are full-length novels and must be read in order. All books are available now. The My Brother's Keeper Trilogy The town of Gilford has a Big and Terrible secret hidden in the ground. Infecting those it touches. Exploiting their darkness. Consuming their souls. It's hungry. It's vile. It's evil. And it wants out. Book One: The First Three Rules Marshal Jon Foster lost his purpose and his sanity the day he saw the image of his dead brother. The distraction saved Jon's life but cost the lives of innocent people including his best friend and partner. It was a price for survival Jon couldn't live with and was sure he'd never understand. Driven by grief and guilt he tried to escape his past by fleeing to a small town in the middle of nowhere. Only instead of peace, the memories festered. Then the offer of a stick of gum from a stranger changes Jon's life and puts him on a road out of the nightmare he's trapped in. Ellis Harper has lived the past twenty years isolated from the outside world and sole caretaker for his mentally disabled brother, Rudy. While Ellis loves his brother, he longs for a life he'll never be able to have. Shut away, his days consist of chores, endless cartoons, and games of Go Fish. A world that seemed to have no end until an innocent misunderstanding turns Ellis and his brother into a target for a town bully. It's a fight Ellis can never win on his own but thanks to a chance meeting with a stranger, he doesn't have to. What begins as a new journey in love for both men quickly unfolds into something neither of them could have ever imagined.
My Brother's Keeper (Book One): The First Three Rules
March 25, 2014
Word Count:
103000
Summary: First I was a sorcerer. Then I was a hermit. For so long—for years that seemed to go on forever—I couldn't bear to be touched. I put up not just walls but whole stone bunkers to keep everyone out, emotionally, and physically as well. I was protected from people, from ghosts, from specters real and imagined. Sure, I was alone. But I felt safe. Only, after a while, I wasn't sure any longer whether a totally "safe" empty life was really worth living. Then Tobin came along. Out of the blue, out of my past, with a summons from the king that he wouldn't let me ignore. I tried to cling to my isolation, but he wouldn't give up on me. Tobin never believed in walls. This story was written as a part of the M/M Romance Group's "Love Has No Boundaries" event. Group members were asked to write a story prompt inspired by a photo of their choice. Authors of the group selected a photo and prompt that spoke to them and wrote a short story. 103,000 words
Nor Iron Bars a Cage
October 4, 2013
Word Count:
80,750
Summary: Eleven tales of the queer fantastic by award-winning author Catherine Lundoff. A bookstore clerk goes on a quest for the Norns while a couple of mercenaries wake up to some big surprises at their favorite inn. Shakespeare's sister, Judith, forms an alliance with playwright Christopher Marlowe. A witch attempts the wrong love spell and a young prince meets an irresistible monster. Swordswomen, ghosts, the Queen of the Fay, the occasional gentleman of the evening and other unforgettable characters populate these stories rich and strange. Includes the Gaylactic Spectrum Award finalist "At the Roots of the World Tree" as well as several other stories not previously collected.
Out of This World
January 1, 2017
Word Count:
4576
Summary: Sometimes, we get second chances -- at love, to make things right, to say good-bye the way it should have been said. Darian promised his dying husband Randy he would go through with the plan to teach summer school in Bath, England. Randy insisted; it was always Darian's dream to live in England, go, do it. But once there, in Tintagel, on a street in Coverack, a small Cornish seaside village, Darian sees Randy. Grief can make us see things, right? So Darian tells himself, until the man whom he buried, whose ashes he carried with him to England, sits down beside him on a bench in front of Bath Abbey, with screaming seagulls nearby. It seems the dead can come back. But why and how? Has Randy come to take Darian with him? Or is something else going?
Seagulls
September 4, 2021