Word Count:

40000
Summary: A Lycan descendant of Gilgamesh and Enkidu, Tristan is not as extraordinary as his ancestors. He is an average warrior, unremarkable throughout. But this fact does not trouble him because he has found his Twin Flame, the one person destined to be his, who will love him unconditionally, life after life. Then his Flame betrays him, leaving him shattered and dying. Brokenhearted, Tristan dissolves the sacred bond and leaves. His best friend, Ushna, accompanies him, vowing to guard and protect him, and Tristan slowly comes to realize that love does not require a sacred bond. But if he hopes to keep the love he chooses, they will first have to survive ancient secrets, lies, mythical creatures, and the return of absent gods...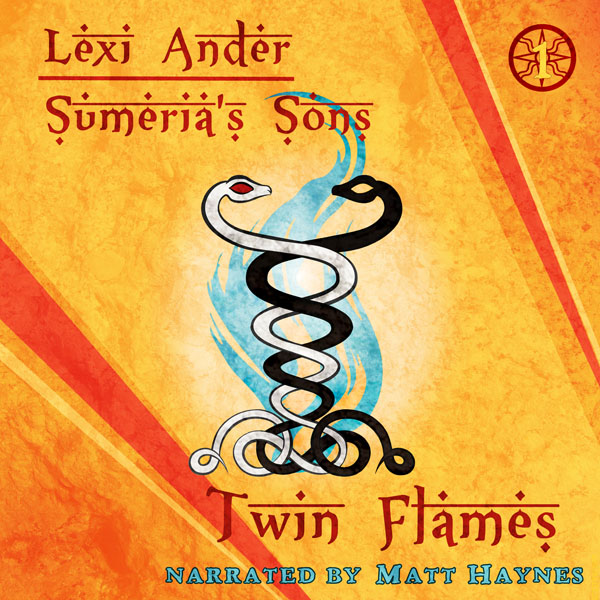 Twin Flames (Audiobook)
Word Count:

111000
Summary: Now a Free novel in ebook: For a hidden shifter, falling in love with a man may be the death of them both. Simon Conley knows about being an outcast. Born into a secret werewolf pack, he's the lone gay wolf, an outsider even among his packmates. The top wolves consider him a perversion, a failure, and a security risk. To survive in the human world, werewolves rely on absolute secrecy, and any breaches of their code are dealt with swiftly— and violently. So when Simon falls in love with Paul, a human man, even his Alpha's grudging tolerance won't protect him. He must keep Paul from discovering the truth about him and the secrets the pack jealously guards, or it's not just their love that'll end up dead. (rereleased Jan 2021 with light editing and the 1.15 short story included)
Unacceptable Risk
Word Count: Information not available
Summary: Eliot Ness has deemed the notorious gangster off limits, while Director J. Edgar Hoover has taken note of Saul and Christian's activities and has his own plans for the two agents. Meanwhile, Mr. Brown's mysterious master finally reveals herself, putting Saul's family in more danger than they've ever been before. Saul's life is changing again, and not for the better. Will the choices Saul must make in order to save his family, stop Capone, and deal with the new threat be worth the price he must pay?
Unavoidable
Word Count:

35454
Summary: A poltergeist haunts Taro, dogging his international travels. It washes glasses, puts dishes away, and even dusts. At least he hopes it's a cleaning-obsessed poltergeist and not his own anxieties burbling over into neat freak fits he doesn't remember. When his property manager suggests he call paranormal expert, Jack Montrose, Taro's skeptical but desperate enough to try even a ghost hunter. Jack's arrival crushes Taro's hopes of a dashing Van Helsing-style hero. Instead of an invincible hunter, he gets Ichabod Crane. As the paranormal puzzles multiply and Jack begins to suggest the entity might not be a ghostly one, Taro adds a budding friendship with Jack to his pile of anxieties. It's a race to see whether Taro's poltergeist or his relationship with the obviously-not-ace Jack will reach maximum strangeness first.
Uncommonly Tidy Poltergeists
Word Count:

120000
Summary: Some bonds are strong enough to last a lifetime, and change the world. Rory O'Sullivan has spent his life alone. Once upon a time, he made one real human connection as a gay man. That moment happened in Nazi captivity, and the wolf he escaped with was a Soviet soldier. They had a taste of what love might mean, but in 1944, personal happiness had to come second to survival. Now, seventy years later, when he feels the presence of Nikolai, somehow close and needing him after all that time, no one— not gay Alpha Aaron of the Minneapolis West pack, or rising political threats, or even top Alpha Rick Brown himself— will stop him. Rory's going to answer the appeal he's waited a lifetime for. Some bonds can't be denied. This is a new novel in the Hidden Wolves series.
Undeniable Bonds
Word Count:

100000
Summary: He'd rather fight enemy wolves and rogue humans than face his own heart. When Aaron took down a violent, power-crazed wolf and inherited half a pack, he knew being Alpha wasn't going to be easy. A week later, he's finding out what an understatement that was. Other werewolves are calling for the extermination of his pack's gay wolf, or for Aaron's own death, and the risk of exposure to humans is growing. Aaron can't afford to let his long-suppressed sexuality escape his rigid control. When one of his younger wolves is in trouble, it's simply Aaron's job as Alpha to help and protect him. But keeping a cool distance from a young man who appeals to all his senses could be Aaron's toughest challenge. (This is a rerelease of the 2012 original with light editing. Content warning for substance abuse, some violence.)
Unexpected Demands
Word Count: Information not available
Summary: I thought I was done with Vampires… …but I should have known they'd come back for me. I can't trust the people around me, and it's become clear everyone is after my power. The problem is, I don't understand my power, and I certainly don't want it because it comes from the Devil himself. Ever since age thirteen, the Devil visited me in my nightmares and tormented me. Nowadays, he drops into my mind and thoughts whenever he wants to and I'm thoroughly confused. Am I Dante Coranguis, or am I this other being named Snakeheart? I need help, but I don't know who to turn believe anymore. I see plots to drain my powers or kill me, but the only thing keeping me alive is the last thing I want—the power of the Antichrist. Unfinished Business is the fifth book of The Snakeheart Series (Season 1), a supernatural novelette series about Dante Coranguis and the ancient prophecy of the End Times. Get it now.
Unfinished Business
Word Count: Information not available
Summary: I thought my boss was just another eccentric billionaire… …but I didn't realize he was the financier of a global satanic cult, too. No matter how much sleep I lose thinking about my life, I can't escape the numbing evil that surrounds me. Ever since the Vampires dragged me into this mess, my life has been an uphill battle against supernatural forces I barely understand. I'm not a religious man by any stretch of the imagination, and the mere thought of stepping into a church makes me nauseous. But the insane, unexplainable events happening in my life make me truly wonder if destiny has condemned me to an unholy fate: the Herald of Satan, or the Antichrist himself. When I found out the company I work for is nothing more than a front for a secret human organization that has been financing the end of the world (aka the apocalypse) and the coming of Lucifer Morningstar, well, that was the day I decided to foil the Devil and end it all. Unholy Alliances is the fourth book of The Snakeheart Series (Season 1), a supernatural novelette series about Dante Coranguis and the ancient prophecy of the End Times. Get it now.
Unholy Alliances
Word Count:

135000
Summary: His pack would've killed him for his kinks and desires, but his human lover might destroy his wolf. Brandt Davis loved being part of his Michigan werewolf pack, until they found his stash of gay porn. He escaped their anger, running in wolf-form into the wilderness, but he can't live that way forever. And he can't hide in fur like a coward when an injured man needs his help. Ethan Sjulstad knows life is making him crazy when a solo hike into the Minnesota Boundary Waters seems reasonable. Then a bad fall leaves him seriously hurt and facing death. Delirious, he hallucinates being rescued by a big gray wolf and a naked woodland godling. For a man who has always loved fantasy, it's worth surviving just to find out what the hell is going on. (This is a lightly edited rerelease of the 2014 original.)
Unjustified Claims
Word Count:

37000
Summary: He'll get by with a little help from his mate. When Paul's long-buried past reaches out for him, having Simon at his back should make all the difference. The shy, studious teen who ditched his hometown is now a grown man with a good life, an honorable profession, and a werewolf boyfriend. So why is still so hard to go home? A new 37,000 word novella in the same time frame as book 6 in the Hidden Wolves series brings challenges, pain, love, and their HEA for our favorite guys. Content warning for assisted suicide.
Unplanned Coda
Word Count: Information not available
Summary:
In 1920s Chicago, postal employee Saul Imbierowicz is unwittingly swept up in a city-wide conflict between rival gangs, federal agents, and supernatural forces beyond his control. After striking out on his own from his overbearing Jewish family, Saul quickly becomes involved with the seductive and mysterious Moira. He soon becomes mixed up in the events of the St. Valentine's Day Massacre, witnessing the shooting and fleeing from the scene after Moira takes a bullet and is presumed dead. However, Moira is far from dead, and due to her influence Saul finds himself increasingly entangled in the rival factions seeking control over the city, coming face to face with Bugs Moran, Al Capone, and the federal agents pursuing both. Everybody wants something from Saul, but will he be able to save himself and his family, and uncover the supernatural secrets of the city, before it's too late?
Unremarkable
Word Count:

120000
Summary: Nothing wrecks a guy's day like finding out he's a werewolf. From the moment artist Dylan Shore arrives in Chicago, his life gets twisted like a kaleidoscope. Why does a street gang he's never met before want him dead? Why is a hot but odd mathematician stalking him? And how can half the things Alex Corwin says possibly be true, no matter how honest he seems? Alex has a frightening dilemma. Dylan is attractive, appealing, out and proud. He's also completely unaware that he's a werewolf. It shouldn't be Alex's job to tell him, and warn him that gay wolves usually end up dead. But someone has to, before he finds out in blood and violence. Chicago's not Alex's hometown, but somehow he needs to protect Dylan from the local packs, protect the wolves from being outed by Dylan, and keep his cool around the first man to touch his own deeply-closeted heart. (This is a lightly edited rerelease of the 2016 original.)
Unsafe Exposure
Word Count:

55000
Summary: In Unsafe Words, the first full-length collection of her edgy, award-winning short stories, Loren Rhoads punctures the boundaries between horror, dark fantasy, and science fiction in a maelstrom of sex, drugs, and rock-n-roll. Ghosts, succubi, naiads, vampires, the Wild Hunt, and the worst predator in the woods stalk these pages, alongside human monsters who follow their cravings past sanity or sense. Featuring an introduction by Lisa Morton and cover art by Lynne Hansen, these never-before-collected stories come from the magazines Cemetery Dance, Space & Time, City Slab, and Instant City, the Wily Writers podcast, and from the books Sins of the Sirens, Demon Lovers, The Haunted Mansion Project: Year Two, Tales for the Camp Fire, and more. One story, "With You By My Side It Should Be Fine," is original to the collection.
Unsafe Words
Word Count:

11000
Summary: *This story is included in the new 2021 edition of Unacceptable Risk but kept available for those who have the old edition A free short-story epilogue that contains spoilers for Unacceptable Risk - Hidden Wolves book 1 Paul Hunter just spent two days as a captive to werewolves, his life hanging in the balance, a witness to crimes and craziness. Now he's back in his regular life, and living with Simon, the man he's been falling for. And he's part of a werewolf pack. He needs his brain to somehow catch up with all of that. Simon thought saving his human mate from his own pack would be the hardest thing he'd face with Paul, but he's beginning to realize that was just the beginning. He has to figure out how their future will work, and convince his skittish lover that staying with the pack is better than leaving it, while hints of threats to Paul's safety keep him awake at night. Fortunately Simon is up for the challenge.
Unsettled Interlude
Word Count: Information not available
Summary: Saul Imbierowicz's life literally changed when Al Capone murdered him, and he was reborn as a vampire. Now Saul is working for Eliot Ness, trying to take down the famous gangster. But Saul's new "life" isn't what he expected, and an offer from Capone to answer Saul's many questions about being one of the living dead comes at a price that Saul is unwilling to pay. Being partnered with Agent Christian Wright, who sees Saul as an abomination and an affront to God, isn't great either, but the fledgling partnership must succeed before a vampire war engulfs Chicago.
Untouchable
Word Count:

34000
Summary: Do strangers want to join Aaron's pack, or wipe it from the face of the earth? Aaron, Alpha of Minneapolis West, is tired of other werewolves threatening his pack for harboring a gay wolf and his mate. Werewolves have more important things to worry about, with humans closing in on discovering them. But the arrival of two strange wolves on his doorstep, asking for sanctuary, pits compassion against safety. Can he let these two in and still keep his pack and his mate Zach safe? Or is that a risk he can't afford to take? (34,000 words; This is a lightly edited re-release of the 2013 novella 2.5, renumbered to 3)
Unwanted Appeal
Word Count:

48000
Summary: Bound by a dark act of hate and despair, high school freshmen, Andrew and Kiernan, learn that their untimely deaths did not bring an end to their pain, but only began the suffering of those left behind. While his lost memories return, Andrew must master seemingly impossible feats, both spiritual and physical. As a dark spirit stalks Kiernan through the borderlands of life and death, he must also face the pain his actions have caused his loved ones. To save both their souls, Andrew must convince Kiernan to return to life and open his eyes to the love and beauty which had always been there.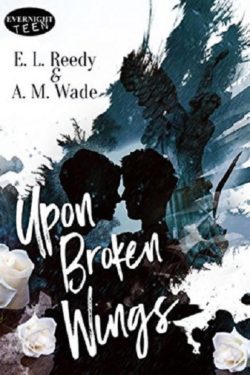 Upon Broken Wings
Word Count:

118,000
Summary: Recovering vampire Ben is discovering that life after death is hard work. It will take more than a reflection to impress his boyfriend Nate's religious mother. And Nate's twin brother, Ethan, openly resents Ben's presence at the family farm. Nate is confident they can build a normal life together, but Ben's not even sure he knows what normal is. He can't face his reflection, let alone his past, while Nate refuses to divulge his family's supernatural secret. Can they build a future on such shaky foundations? When a supernatural hunter is found dead on the family farm, Ethan becomes the main suspect in a murder investigation that puts Ben and Nate at odds. Nate wants to protect his family and stay silent about what he is, but Ben knows no one is safe until the demonic agent responsible for a string of murders is caught. Defying Nate to investigate alone, Ben can't let the demon claim another victim. But as his investigation continues, he discovers links to a past he thought he'd buried—and a past Nate refuses to acknowledge. With a desperate killer on a deadline, Ben must face the literal demons in his past if he wants to have any chance of saving himself and Nate from a fate worse than death.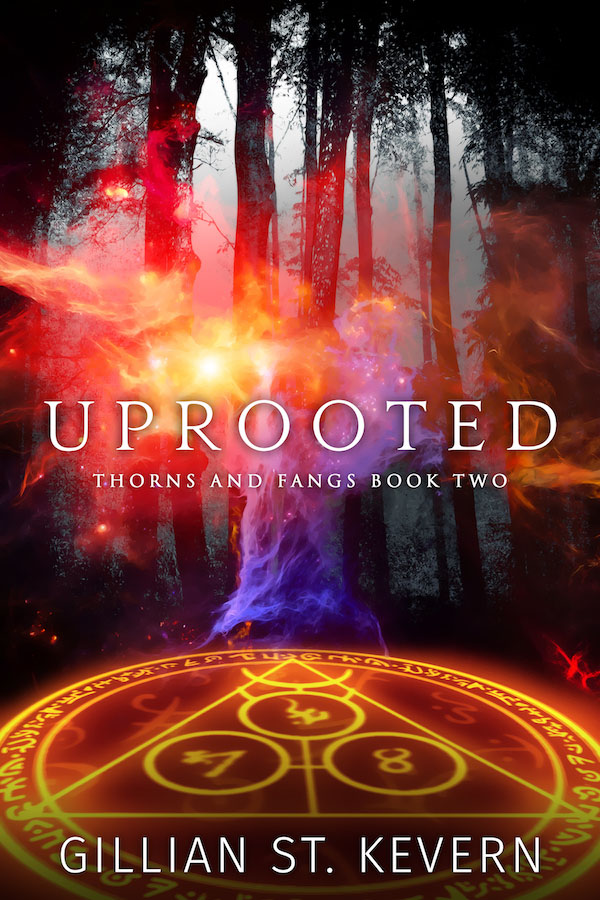 Uprooted
Word Count: Information not available
Summary: A third of the world's population are cursed to become werewolves on the full moon, and walled cities like Seattle protect the Clean Bloods.  People like Detective Daria McQueen defend the gates of the city to stand against the packs of wolves, three nights a month. Daria discovers a breach in the wall while on her patrol, and saves a family from infection by three hungry wolves.  Daria herself is saved by a Wolf Hunter she had believed to be nothing but an urban legend, the Red Hood, Maireni Damaschin.  The mysterious woman in a red cloak seems to possess inhuman abilities. Daria and Maireni find themselves caught in a tangled web of deception that goes back centuries, which could spell the end to Clean Bloods and throw the world into servitude.
Urban Fairytales: Red Hood - The Hunt
Word Count:

75000
Summary: A match between a vampire and shifter could be deadly—but one broken beaver doesn't give a dam. Silent film actor Casimir Moreau had imagined that life as a vampire would be freewheeling and glamorous. Instead, he's plunged into a restrictive society whose rules he runs afoul of at every turn. To "rehabilitate" him, the vampire council orders him mated to an incubus with impeccable breeding who'll mold Cas into the upstanding vampire he ought to be. Or else. As an inactive beaver shifter, construction engineer Rusty Johnson has fought—and overcome—bias and disrespect his entire life. But when his longtime boyfriend leaves him for political reasons, Rusty is ready to call it a day. Next stop? Supernatural Selection and his guaranteed perfect mate, a bear shifter living far away from Rusty's disapproving clan. But then a spell snafu at Supernatural Selection robs both men of their intended husbands. Rusty can't face returning to his clan, and Cas needs somebody on his arm to keep the council happy, so they agree to pretend to be married. Nobody needs to know their relationship is fake—especially since it's starting to feel suspiciously like the real thing.
Vampire With Benefits