Word Count:
56000
Summary: New Hopeland was built to be the centre of the technological age, but like everywhere else, it has its dark side. Assassins, drug dealers and crooked businessmen form a vital part of the city's make-up, and sometimes, the police are in too deep themselves to be effective. But hey, there are always other options … For P.I. Cassie Tam, business has been slow. So, when she's hired to investigate the death of a local VR addict named Eddie Redwood, she thinks it'll be easy money. All she has to do is prove to the deceased's sister Lori that the local P.D. were right to call it an accidental overdose. The more she digs though, the more things don't seem to sit right, and soon, Cassie finds herself knee deep in a murder investigation. But that's just the start of her problems. When the case forces Cassie to make contact with her drug dealing ex-girlfriend, Charlie Goldman, she's left with a whole lot of long buried personal issues to deal with. Then there's her client. Lori Redwood is a Tech Shifter, someone who uses a metal exoskeleton to roleplay as an animal. Cassie isn't one to judge, but the Tech Shifting community has always left her a bit nervous. That wouldn't be a problem if Lori wasn't fast becoming the first person that she's been genuinely attracted to since splitting with Charlie. Oh, and then there's the small matter of the police wanting her to back off the case. Easy money, huh? Yeah, right.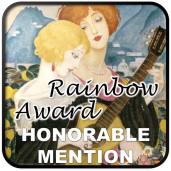 Honorable Mention: Rainbow Awards 2017 - Lesbian Sci-Fi Category
Addict
May 8, 2017
Word Count: Information not available
Summary: Sometimes your deepest desire can become your worst nightmare. Gigi, Ellen, Lilly… three women so desperate to change their lives that they turn to the mysterious Dr. Kite, who offers them an implant that can control their mind. Will Gigi find her true love? Can Ellen's miraculous, sudden weight loss bring her romance and self-respect? Can Lilly put her bitter divorce behind her? They're willing to risk it all to find the happiness they've always searched for.
Alterations
July 2, 2017
Word Count: Information not available
Summary: Together in one collection – the Alterations Trilogy A complete set of thought-provoking thrillers! On a quest to change their lives, three women agree to be implanted with a mind-controlling chip by Dr. Kite. But this seemingly easy fix has its fair share of consequences… Alterations, Game Changer, Primal Will Desperate to change their lives, Gigi, Ellen, and Lilly prepare to risk everything for love, health, and happiness. A secretive Dr. Kite with a novel chip implant offers a mind-controlling solution to these three women. But when unforeseen issues arise that wreak havoc on the city and destroy his warehouse, along with the discovery of two defective chips he's implanted, Kite's plans go horribly wrong. In the aftermath of the disaster, one woman seeks revenge for the doctor's failings. Or is it more than that? Has she seen an opportunity to save herself? Will the women find the happily ever after they seek?
ALTERATIONS TRILOGY
October 10, 2018
Word Count:
128000
Summary: Death isn't a big deal in the virtual world of online gaming, but after poking her nose where it doesn't belong, Dakota Marx finds herself running for her life―and reality doesn't come with a respawn. At twenty-two, she's still slinging coffee at an Amazon Cafe despite having a degree in programming. It's not because she's unlucky, unmotivated, or even that she fancies herself an underground activist crusading against evil corporations… hunting for a 'real' job would take time away from her game. Axillon99 is the world's most popular multiplayer online experience, with a universe containing billions of planets to explore. Ever since video games broke the screen barrier, plunging players fully into their characters, reality just can't compete. Cognition Systems International announces a ten million dollar prize to celebrate the release of the next generation Neurona 4 interface helmet. After her crew decides to try chasing the money, Dakota discovers a sinister intent behind the new technology. Going public threatens the lives of her friends, but keeping CSI's secret could destroy the very fabric of society.
Axillon99
March 11, 2018
Word Count:
93000
Summary: When a change in collective conscious sends the Outsiders, a group of aliens, to the shadows below the city, humans reason that the demonization of their peers is simply more "humane." There's no question, nor doubt. Just acceptance. Lydia had embraced that sense of "truth" for as long as she can remember. The daughter of a powerful governor, she has been able to live her life with more comforts than most. Comforts can be suffocating, though, and when the opportunity to teach Outsider children in their private, "humane" community becomes available, she takes it. What she finds beneath the city is far from the truth she had grown to know. There she meets Alessia, an Outsider with the knowledge and will to shake the foundation of all those who walk above ground. The two find a new and unexpected connection despite a complete disconnect from the technological world. Or perhaps in spite of it. Still, it takes a lot more than an immutable connection to change the world. Lydia, Alessia, and a small group of Outsiders must navigate a system of corruption, falsehoods, and twists none of them ever saw coming, all while holding on to the hope to come out alive in the end. But it's a risk worth taking, and a future worth fighting for.
Beneath the Surface
January 19, 2018
Word Count:
81000
Summary: Alessia is an Outsider—a member of the not-quite-human community that has recently been released from their underground prison. Shortly after their liberation, Alessia is given an ultimatum: obey all the United Earth Alliance's demands, or her mother will forever remain a hostage—a mother she'd believed dead for fifteen years. Reluctantly, she agrees, though she has no idea what those demands may be or how she will balance her obligations to the UEA with her responsibilities to her people and her family. As the UEA tightens its grip on humans and Outsiders alike, it becomes clear that meaningful social change will not be possible without a revolution. Alessia and her peers embark on a mission to discover just how far the government is willing to go to maintain their monopoly on power. What Alessia and her comrades discover, however, goes much deeper than they'd ever anticipated. Who are the Outsiders, really? What secrets of their destiny lay hidden within a top-secret space station? And why are the Outsiders linked to an emerging disease the UEA seems desperate to keep secret?  As they delve deeper, it isn't only Alessia's identity that will be called into question, but the fate of the entire planet.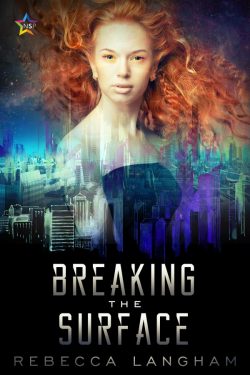 Breaking the Surface
January 13, 2020
Word Count:
55000
Summary: In a world where humans are genetically designed, altered and sold for pleasure and breeding, a young prince of the powerful Cassian Dynasty decides to take a mate and sire heirs. Not wishing to saddle himself with royal and meddlesome in-laws, and a wife he would have no desire to bed, Prince Edward goes to Heritage Breeders, and finds far more than just a warm body to carry on his lineage. Percy is the result of a master DNA architect designing himself his own personal slave and breeder. Yet when his creator and Master dies, leaving Percy alone at the mercy of the callous stable masters and the new owner of Heritage, he fears his future. Afraid he'll be bought by a wretched old man or a deviant monster, Percy is terrified when he is dragged from his cell and presented to the most prestigious client Heritage has ever welcomed...a Cassian Royal. Prince Edward is immediately infatuated with the shy, nervous and enchantingly beautiful Percy, and claims him for his own. Yet not everyone is pleased by a royal purchasing a breeder, especially one like Percy, and tensions rise both in Heritage and in the palace. Torn between need, duty, a king's command and the innermost desires of their hearts, Edward and Percy are set on path that is anything but easy. Can Percy trust Edward with his heart as he does his body? Can Edward keep an angry king and unseen enemies away from the young slave who is steadily stealing his heart? And what happens when Nature takes its course, and Percy's true purpose is fulfilled?
Bred For Love
April 21, 2015
Word Count:
117000
Summary: Sometimes growing up means giving up your preconceptions. Aaron Anderson and Jake Matthews were childhood sweethearts until Aaron developed psionic abilities that turned both of their worlds upside down and tore them apart. Six years later they reconnect when Aaron returns home to work with a youth summer camp affiliated with SPIRE. Jake is at the same camp, along with his current partners, to protest the organization funding it. Sparks fly when the couple reunites and Aaron discovers hidden abilities that bring him to the attention of SPIRE. Aaron and Jake have every intention of seizing their second chance at love. But once more, forces outside their control are at play. And the organization Aaron believes in is at the center of events targeting vulnerable youth. This M/M urban fantasy contains an open M/M/M relationship as well as an M/M relationship.
Bright Spark
February 22, 2019
Word Count:
22000
Summary: RELEASING IN AUDIOBOOK FORMAT APRIL 26TH, 2021 Colton is a trans man living in a climate-changed world. He plies the canals that used to be city streets, earning a living taking tourists on illicit journeys through San Francisco's flooded edges beneath the imposing bulk of the Wall. Tris is an elf who comes through the veil to the City by the Bay - the Caille - on a coming of age pilgrimage called the Cailleadhama. He is searching for his brother Laris, who went missing after crossing through the Caille years before. The two men find they have common cause, and together they set off to find Laris in a world transformed by the twin forces of greed and climate change. And in the end, they find out more than they ever expected, both about the warming world and their own selves. Note: This story was originally published in the "Myths Untold: Faery" anthology from Wilde City Press. It is presented here in its original form.
Cailleadhama: Through the Veil
April 26, 2021
Word Count:
80000
Summary: It costs a lot to win. And even more to lose. Seven Corporations rule the former United States with seven codes of conduct based on their ideas of morality. Comply with the code of the Corporation that holds your Citizen Contract, or suffer the economic consequences. Or fight back. For sixty years the Democratic State Force has been fighting to return representative democracy to the country. Living in the no man's lands between cities and hanging on by their fingernails, the thinly spread guerrilla force hasn't gotten far. But they have a secret weapon: their finest unit, Base 1407. Handle: The Wildcards. Pulled together after disaster by Commander Aidan Headly, the Wildcards are on top of their game again. They'd better be. They've just been called to act as backup in a mission bigger than anything the Force has attempted before. The team that went in first is probably dead.If they pull their mission off, everything will change.If they don't, they'll be lucky to survive the year. Life's a bitch. She's got the game rigged. Keep the cards close to your chest.
Call the Bluff
December 24, 2018
Word Count:
88400
Summary: On planet Earth, it's aliens against humans and humans are losing the battle. While a few brave humans are ready to fight to regain their freedom from their alien conquerors, the future of the human race falls on Khara, a woman whose sole focus is her personal fight for survival. As the human population dwindles toward extinction, will the strange and reluctant friendship that develops between Khara and an alien show them all a new way - coexistence? Or will the human race finally be eliminated once and for all? This gritty alien invasion story is told from both human and alien points of view, a la C.J. Cherryh, and puts a new twist on the idea of "first contact."
Carapace
June 30, 2017
Word Count: Information not available
Summary: This book is concurrent with Sunset (Pact Arcanum: Book 1) in story continuity. Child of Twilight Venice, Italy, 2039. When Michael Danvers witnesses a vampire attack, his latent ability to shapeshift awakens. Revealed as a Sentinel, the natural enemy of Nightwalkers, 13-year-old Michael must turn his back on his family and his safe, predictable life. But a supernatural battlefield is no place for a child, not even a genius like Michael. Betrayed by his own kind, he leaves Earth behind, hoping to find a new path with the Spacer Guild – and the stars. Tempered by Moonlight Relocating to the Citadel, Michael quickly makes a name for himself at the Spacer Guild Academy. But each advancement means less to him than the friendships he acquires, of fellow cadets William and Ariel, even as Michael is promoted above them. Forged in Starlight Everyone had plans for Michael's future: his parents, the Sentinels, the Guild—even his best friend, Will. But Michael takes control of his destiny, and when called upon to make a fateful decision with countless lives hanging in the balance, the only sense of honor that matters is his own.
Cathedral of the Sky
September 2, 2012
Word Count:
52,500
Summary: The cerebral interface has revolutionised society. Need a ride? With a thought, the cab is on its way. Want an adventure? Enter a VR 5 computer game nearly indistinguishable from reality. Amanda arranges for her Big Sisters Program little sister, Rachel, to spend a day gaming as a fourteenth birthday present. Amanda never suspects that her insane ex-boyfriend, Jim, will use a computer virus to trap her and her companions in the game. A pleasant diversion becomes a life and death struggle as her party seek a way to come back to the real world without triggering a program that will cause nanobots to rip their brains to shreds. To complicate matters, in the game scenario the adventurers have been transformed into cats. Will the party survive? Will Amanda admit that Rachel's older brother, Tyrell, might just be her future? Will the computer virus Jim used to trap them become a cyber plague that could kill thousands?
Cats
November 12, 2018
Word Count: Information not available
Summary: Readers' Favorite gave CHILDREN of the FUTURE five-stars. "...children will enjoy the twists and turns, and suspense and mystery. The story is refreshingly original… " A bus of missing children, and a ticking clock – no one knows where they have gone… A small yellow school bus pulls up in front of the little red brick schoolhouse. Telly, the bus driver, discovers all of the children are missing -- all except one very frightened Billy who has hidden in a cabinet. Where is everyone? Telly and Billy are determined to find the answers. The little town of Rocky Flats is stirred into a frenzy. Nothing like this has ever happened before! Where have the children gone? Why? As the clock ticks and the little town rallies together in the search, will they find the children before it's too late?
Children of the Future
July 27, 2016
Word Count:
130000
Summary: The world was forever changed when a government genetic experiment created the Chromodecs from a dead alien in 1952. Decades later, when it became apparent that society needed a way to deal with a hybrid humans with unheard of powers, the CORP was created. The Chromodec Office of Restraint and Protection was a special government police agency formed to keep track of the Chromodecs. This particular tale involves two refugees, young babies who were sent down to Earth to escape being used as pawns in an interplanetary war, despite the fact that Earth itself wasn't so safe. Destined to be Q'sirrahna, or soul mates as the humans called it, Amari Losira Del Rey and Zendara Inyri Baen-Tor would grow to be more powerful than any other beings on the planet, if they could find each other first. After being forced to hide from the CORP when it's realized their powers could level entire cities, Amari and Zen will have to answer one question. Who will save the world when it all falls apart?
Children of the Stars
January 31, 2020
Word Count:
4000
Summary: Deryn is a dreamcaster in the new Chinese enclave in what was once San Francisco. He and his girlfriend Gracie scrape together a life, living in an old department store and struggling to live by the Charter under Chinese rule. But when someone offers a way out, Deryn is afraid he might lose everything if it goes wrong, including his unborn child. Until he learns that a worse fate awaits them all if he doesn't act.
Chinatown
SALE
April 28, 2020
Word Count:
130000
Summary: When the slightest touch triggers visions of horror, you learn not to let anyone close. After more than a decade hiding from society, Seth Albright is sheltered. His visions make it a necessary evil. After a precocious emergence as a seer when he was eight, his mother took him to live in the woods. To protect him. When he can't take another day of isolation, Seth turns to SPIRE. There, he gets partnered with Roy Merchant as his anchor. Enough inexperienced psions have burned Roy by using him as a stepping stone to last a lifetime. Roy has seen scandals come and go in his time with SPIRE. Seth has seen atrocities most people couldn't imagine. But neither of them has seen anything like what's coming for them next. This is MM urban fantasy containing some mild BDSM elements and an age gap.
Clear Sight
March 29, 2020
Word Count:
416800
Summary: Colonists struggle to build their lives, but first they have to survive. Read the complete series through generations.
Glory on Mars - Emma joins the first settlers amid death and betrayal. She must learn the truth before Mars kills them all.
Born on Mars - Jake didn't ask to be born into a failing habitat, but new arrivals bring hope and peril. Can he save his friends and family?
Hermit on Mars - Sig will rescue the ungrateful Martian prospectors, even if it kills him.
Water on Mars - Scoundrels on Mars and Earth drag Bliss into their lethal schemes.
Storm on Mars - An AI may be a psychopath's only friend. Zeker's always close by when something weird happens.
Colony on Mars - All 5 Books
January 12, 2018
Word Count:
71800
Summary: A little blue world, the third planet from the sun. It's home to 7 billion people with all manner of faiths, beliefs and customs, divided by bigotry and misunderstanding, who will soon be told they are not alone in the universe. Anyone watching from the outside would pass by this fractured and tumultuous world, unless they had no other choice. Todd Landon is one of these people, living and working in a section of the world called the United States of America. His life is similar to those around him: home, family, work, friends and a husband. On the cusp of the greatest announcement humankind has ever witnessed, Todd's personal world is thrown into turmoil when his estranged brother shows up on his front porch with news of ships heading for Earth's orbit. The ships are holding the Nentraee, a humanoid race who have come to Earth in need of help after fleeing the destruction of their homeworld. How will one man bridge the gap for both the Humans and Nentraee, amongst mistrust, terrorist attacks and personal loss? Will this be the start of a new age of man or will bigotry and miscommunication bring this small world to its knees and final end?
Contact
January 21, 2019
Word Count:
103900
Summary: A little blue world, the third planet from the sun. It's home to 7 billion people with all manner of faiths, beliefs and customs, divided by bigotry and misunderstanding, who will soon be told they are not alone in the universe. Anyone watching from the outside would pass by this fractured and tumultuous world, unless they had no other choice. Todd Landon is one of these people, living and working in a section of the world called the United States of America. His life is similar to those around him: home, family, work, friends and a husband. After the attack on San Jose, Todd is appointed to Special Envoy for Terran Affairs by the nentraee, a position many world leaders question. Undeterred Todd wants to build bridges between both people. However, this new position brings with it a new set of problems that not only he, but his new allies Mi'ko and Mirtoff must overcome. Will the humans and nentraee learn to work together despite mistrust and threats of more attacks by a new global terrorist group, or will the terrorists win? Will this bring an end to an already shaky alliance between nentraee and humans?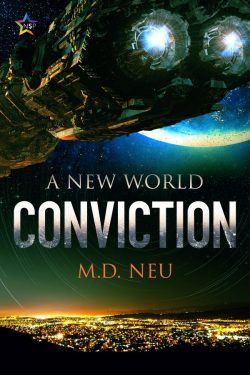 Conviction
March 25, 2019