Word Count: Information not available
Summary: Red-haired questing knight Sir Percival and ailing King Arturus, both of the Green Land, are captured after the Battle of the River Colum and face slavery in the Lucian Empire. Victorious General Robert Dardarius forces thousands of Viridian captives on a death march to the Lucian capital, but he offers Arturus a deal: Turn over information about the Viridian Grail, and he will stop his invasion of Viridiae and its capital, Camelot. Merlin appears in the Lucian capital with something better, a second Grail. Percival, Arturus, and Merlin escape the Lucians, but when they reach the reorganized Viridian army under Mordred Lothian, a new battle with the Lucians takes shape. Will Percival restore the true Grail to the Green Land and face down the Lucian threat? And how will Queen Guinevere, on a mission with Percival's artist sister Dee, help her country? War for the Green Land, the second novel in the fantasy series The Future History of the Grail, re-imagines the King Arthur legends, placing them a thousand years in the future. The first and third books are Fall of the Green Land and Return to the Green Land.
War for the Green Land (The Future History of the Grail Book 2)
Word Count:

65000
Summary: "Whenever someone asks me if I believe in heaven and hell, I tell them I don't know about heaven, but on hell... I'm an expert." On the eve of World War I, the Martians from the original H.G. Wells classic have returned to finish what they started, but this time humanity is ready. Armed with steam-powered battle machines created from reverse-engineered alien technology, the global defense force A.R.E.S. prepares for the coming conflict as tensions rise in Europe. Captain Eric Wells, an orphan of the first War of the Worlds, commands Earth's newest, most formidable weapon... the colossal battle tripod GOLIATH. Includes new and deleted scenes not included in the film. Based on the award-winning animated film from director Joe Pearson and Tripod Entertainment, starring Adrian Paul, Peter Wingfield, Elizabeth Gracen, Jim Byrnes, Beau Billingslea, Mark Sheppard, and Adam Baldwin. Adapted from the screenplay by David Abramowitz. 2015 Scribe Award Finalist (Best Adapted Novel Category)
War of the Worlds: Goliath
Word Count:

50,000
Summary: J. Manfred Weichsel's versatility, unique style, and refusal to be bound by genre conventions have made him a force to be reckoned with in the world of speculative fiction. Now, Weichsel invites you to strip down and expose yourself to his raw and unfiltered imagination with Warrior Soul & Other Stories. Weichsel's stories peel away the veneer of societal norms and delve deep into the human psyche, exposing the rawest and most vulnerable parts of our existence. Through his boundary-shattering tales of science fiction, adventure, horror, and humor, Weichsel fearlessly explores the fringes of what is possible in fiction, revealing the naked truth of our humanity. From the mind-bending science fiction of "Warrior Soul", to the fantastical realm of "The Rainbow-Colored Rock Hopper", from the light comedy of "Queen of the House", to the darkest depths of horror of "Complicit in Their Bondage", these twelve tales will leave you feeling exposed and vulnerable in the best possible way. The bold and daring themes that run throughout Weichsel's work strip away all pretense and artifice to reveal the unvarnished truth of the human experience. So if you're ready to shed your inhibitions and explore the depths of what's possible in fiction, then get your copy of Warrior Soul & Other Stories now. It's time to embrace your innermost desires and take the plunge into the raw, unbridled world of J. Manfred Weichsel.
Warrior Soul & Other Stories
Word Count:

110400
Summary: Vaslisha Tor Dain is a mercenary starship captain with a few simple rules: A good ship is better than a great man, in case of confusion always err on the side of blowing someone's head off, and never fall for a telepath or a member of her crew. All of those are about to bite her in the behind. Vas's life takes a turn for the worse when she comes back to her crew after what should have been a two week pleasure trip to find out she's actually been gone a month and has no memory of missing time. Her beloved ship, The Victorious Dead, has been sold for scrap and its pieces scattered throughout the galaxy. In addition, there are unmarked ships blowing apart entire planets and the Commonwealth government can't, or won't, stop them. And that's just her first day back. Vas has to fight her crew, the Commonwealth, and a mysterious cadre of warrior monks to get her ship back and save a universe that may not want to be saved.
Warrior Wench
Word Count:

109700
Summary: Cassidy needed a fresh start, and the offer of a guard posting for a historic temple in the middle of the desert sounded like a good way to clear her head. She didn't expect to find a new girlfriend- maybe even a soul mate. She didn't expect to be in the crossfire of a terrorist, a cowardly scientist, and a fleet of microscopic invaders. She didn't expect to lose. In the years after Lifehack and the Erebus incident, the world settles into relative quiet under strict nanite bans, but underground activity keeps dangerous nano-tech alive and well. (Although Watching Yute is a complete tale within the Lifehack series, it chronologically takes place between Lifehack and Echoes of Erebus.)
Watching Yute
Word Count:

102000
Summary: Kerys Loring hopes an expedition to a distant alien ruin will make her career―assuming she lives long enough to still have one. Her last team made a significant find, but her bosses took all the recognition and grant money. When Avasar Biotechnology appeals to her unique combination of experience and desperation, she jumps at the chance, even if it means leaving her little brother behind for a three-year trip. At least she'll be thousands of light-years away from her abusive ex. Within minutes of arrival, her excitement shatters at the sight of her ex already there. Clinging to the hope his position with botanical sciences will keep him away from her team, she forces herself to continue. On her first day in the ruins, she makes a profound discovery… but something goes terribly wrong. Her domineering ex soon becomes the least of her problems as an unstoppable alien threat plunges Wayfarer Outpost into chaos. Trapped in an isolated facility with death stalking every corridor, Kerys finds herself up against an even more insidious threat than ancient aliens: the truth.
Wayfarer: AV494
Word Count: Information not available
Summary: Delve into the darkness with author Max Griffin's collection of nineteen twisted tales of horror. Heavily inspired by the works of Edgar Allan Poe, Griffin's stories will leave you with a sense of foreboding, a glimpse into the mind's of those who have turned the wrong way, and many times, justifiably so. From a review on Amazon: One of the things I like best about short story collections are the diverse characters and settings I find in them. The stories in this collection swept me away to amazing places like snow-covered mountains in "Protected Species," a bombed-out neighborhood in the poignant war story "Savior," and a smelly, litter strewn alleyway in "The Meeting," where a gang of bullies meets fur-covered Karma. I especially like twist endings, and Griffin does a great job with those in such stories as "In Dreams" and "Fred Cleans House." Because one of my greatest pleasures is SF mixed with horror, my favorites of the stories were "Ad Infinitum" and "A Day in the Park," which adds a wee bit of delightful comedy into the mix. I also liked the way Griffin played with different sub-genres of horror. Some stories were more literary than others, some were psychological horror, and some were my personal favorite—flat out gory! Whatever your taste, the 19 stories in Griffin's horror collection have something for everyone. The only constant is the amazing writing, which I enjoyed so much. Highly recommended!
What in Dreams Abides
Word Count: Information not available
Summary: As the Zhen Empire descends into civil war, Tajen, Liam, and Katherine each have their own part to play in the final conflict between the human race and the Zhen Empire. As Tajen searches the outer regions in an attempt to find and recruit Zhen deserters to his side, Katherine heads for Marauder space to seek out technology their Tabran allies need. Liam, believing his two best friends dead, must keep the human fleet alive as it is pursued across the Empire by Zhen forces. As the final battle approaches, each of them will be tested to their limits.
What Rough Beast
Word Count:

50,139
Summary:
They have to find him…but how?
A former member of an elite military special forces unit, Leo Bailey can handle anything life throws at him. Except maybe approaching a certain gorgeous, purple mohawk-wearing, heavily pierced artist. Not without his three eye-rolling wingmen along to push him in the right direction.
One look at the mouthwateringly muscled, military buzzcut-sporting man with the endearing blush, and Vincent Noland is in love. Or at least in lust. Love comes later. Then marriage…and sweet, adorable Oscar.
Life is perfect—the stuff of fairy tale happily ever afters—except for Arthur Fletcher, whose unsettling reactions to them threaten to upset the happy balance of their lives. But it isn't Arthur who throws their lives into turmoil.
A freak event causes Oscar to go missing and leaves both men frantic to rescue their son. As they piece together the clues, they discover that Oscar isn't somewhere. He's somewhen. And Arthur Fletcher holds the key—or rather the glass beads—to their one chance of finding Oscar.
Will Leo's training, Vinnie's determination, and Arthur's knowledge help them rescue Oscar, or is the little boy doomed to spend the rest of his life at the mercy of a primitive civilization? Could there be a third possibility?
Keywords: time travel, lost child, happy ending, novel, ebook, print, paperback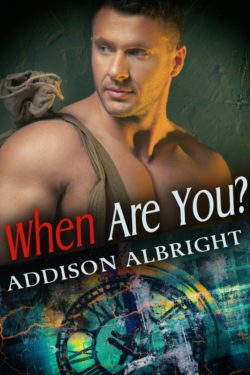 When Are You?
Word Count:

80000
Summary: KurtisP385XL47Ruth: Game Changer. Prodigal daughter. Spy. The Cyber entities control a peaceful but static galaxy–until they detect unsanctioned developments on the low-tech planet Poindros. They force rebellious Ruth Kurtis to leave the bright lights of Casino to return to her fundamentalist Poindran homeworld as their secret agent to investigate possible Changers. For reluctant Agent Kurtis, the Cybers' threat of the memory-erasing Steps of Healing would be less dangerous than facing the repression and simmering angers she escaped as a teenager. But Ruth won't run from this fight. The Cybers have calculated all the odds. Except they've just unleashed a wild card. "Stamey puts feeling into this tale of the Prodigal Daughter." (Publishers Weekly)
Wild Card Run
Word Count:

31,300
Summary: Happily ever after didn't work out. If Meryl Faulkner learned anything from her divorce, it's that promises aren't always forever. But life goes on, and she's not defined by any man, or alien. Especially not that annoying, self-serving…all right, fine…sexy winged alien who's divebombed into her orderly life. And she's not his mate either, dammit! Deemed un-mateable from birth. Years ago, Rol Raptorclaw came to terms with the solitary life society thrust upon him. Serving his monarchs keeps him too busy to be lonely—or at least it did. Now one beautiful and maddening human female, who challenges him at every turn, has somehow inserted herself into his unworthy heart. Rol is determined to prove to Meryl he is not a flight risk, but can he do so before the trade negotiations with Earth wrap up and he must return home? Welcome to the Silverstar Agency, specializing in intergalactic love matches for those over fifty.
Wing and a Prayer
Word Count:

81500
Summary: Humanity's future in space depends on audacious pilots, and it may help if they're a bit crazy. Winnie Bravo is brash, reckless, and more than a little annoying as she sets out to prove herself, careening from adventure to adventure with her partner Bertie never far away. In orbit, across the Moon, and on Earth, she pursues the truth about a nefarious probe and a scoundrel who will stop at nothing. What she discovers brings her closer to the truth than she bargained for, and may get her killed, or worse, fired. Complete trilogy now available. Read Book #1, Lunar Base, today.
Winnie Bravo, Space Pilot: Lunar Base
Word Count:

20000
Summary: Zeke is a hermit in his late forties who lives a quiet life in a small cabin in the Western Montana mountains, a few miles outside of Thompson Falls. He's gotten used to being alone since the end of the world, and has everything he needs. Everything but someone to talk to. Nathan is a younger man on a cross-country trek, searching the country for someone... anyone still alive. Saddled with a ghost from his old life and a case of OCD, he stumbles upon Thompson Falls and a pack of rabid dogs. Rescued by Zeke, he has to figure out how to be human again. And with Christmas just a week away, both men have to figure out if there's something left to be hopeful for, and if they might have a future together.
Wonderland
Word Count:

113,100
Summary: Markus a wizard from a parallel Earth travels to our world in a bid to stop a blight that is destroying his own. Here he meets Alcina, a Wiccan Priestess, who is in a custody battle over her son, Tim, against Carl, the boy's sire, who abandoned her when she was pregnant eight years before. Carl has the backing of a dangerous religious cult in his bid to take Tim. Together Markus and Alcina face the forces of intolerance and hate to save a child and a world and thaw two warm harts too long trapped in the ice of betrayal. Meanwhile, Markus' best friend and his ex-fiancée, who is now a vampire, battle the authorities who are likely to hang Markus upon his return because he has done research into forbidden magics.
Worlds Apart
Word Count: Information not available
Summary: Eighteen stories that span from the near future to the far, from next door to the deeps of space. Meet aliens who struggle to determine if we are a threat or equals. Discover what really makes us happy. Join the war effort to free the outer planets. Find out how far a man is willing to change to gain a true talent. Uncover the gift and the danger of memories. Includes the Writer's of the Future award-winning story "Written in Light."
Written in Light and Other Futuristic Tales
Word Count:

29000
Summary: Sofia Cancino is tired of her mundane life, her artificial environment and her large, boisterous family descending every holiday season. She's promised herself this year will be different and books a stay on the exclusive—and expensive--holiday-themed resort, Yule Planet. She looks forward to being pampered while reconnecting with Old Earth traditions steeped in the magic and mysticism of nature. Everything will be perfect and she'll leave as a more authentic human, better connected to her roots. Naturally, things go horribly wrong. Sofia's landing pod goes off course and instead of stepping out on the landing pad at the resort, she finds herself in the snow-swept perpetual winter of the planet's hinterlands. If that wasn't bad enough, she's "rescued" by a band of criminals on work release who run deliveries to the resort from far-flung shuttle delivery sites. They refuse to take her, a paying customer, to the resort and insist on dragging her along on their parcel run. Riding giant monsters. In frigid weather. Not to mention, Marta, who handles the monsters, obviously hates her. If Sofia survives her vacation, she's definitely yelling at someone's supervisor until she gets a refund.
Yule Planet
Word Count: Information not available
Summary: The resurrection of one world will mean the destruction of another. The homeworld of the alien Noigel has been annihilated. Their existence as a species is on a razor's edge. But they have found a replacement: Earth. But it must be changed to suit their needs. If they succeed, all of humanity will perish. When an alien secret agent is killed, his technology and mission are given to Hina Takamachi. The Japanese schoolgirl discovers the alien's battle suit gives her incredible powers, just like the anime heroines she admired as a kid. The battle suit's artificial intelligence, whom Hina names Voice, informs her that only she can save the world from the Noigel.With Voice training and guiding her, Hina must overcome her own self-doubts and find the courage to stop the Noigel's plan. For one world to win, the other must lose.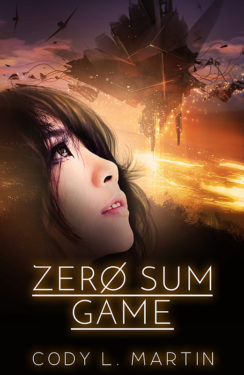 Zero Sum Game