Frances writes books about animals, hybrids, aliens, shifters, and occasionally ordinary humans. She lives in Washington State with her family, a small menagerie, and far too many houseplants.
You can join her newsletter, find more information on her work and upcoming releases, and read a few free stories on her website.
Contact Information:
Books By Frances Pauli
Word Count: Information not available
Summary: In the Hybrid Nation, the only thing worse than showing weakness is being born a little too human. Jode is a throwback, given up by his parents and raised in an institute that was never meant to serve his needs. All he wants is to get free and find his mother, and when Rowla Arl shows up to study the children in the facility, he sees his chance. Jode tries to convince the wolf to help him, but Rowla has her own agenda. And her own secrets. The kid's atypical blood might hold the answers to her genetic problems, too. But if she wants to unlock the kid's DNA, Rowla's going to have to convince him to trust her, to drop everything, and to take a chance so big it could shake the whole Hybrid Nation. They're going to have to work together to keep Jode out of enemy hands, to keep his DNA away from a psychotic monkey, and to keep the biggest secret in Hybrid Nation history from destroying them both.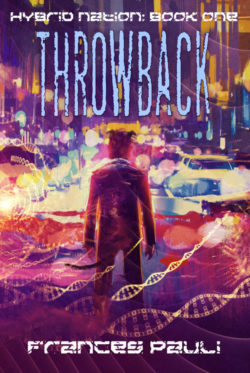 Throwback
Word Count: Information not available
Summary: They told him he was chosen, but everything they told him was a lie. Sookahr believes he's destined to change the world. With his rodent companion and a motley crew of fellow serpents, he journeys to the farthest outpost of Serpentia, determined to prove himself. The quest leads him to the very edge of the jungle, where Sookahr encounters, not only sabotage, but a dark secret that could shake the foundation of his civilization. Betrayed and abandoned, Sookarh must discover his own power, harness the magic inside his dreams, and decide who he really wants to be. Because if he can't rise to the challenge, expose his enemy, and uncover the truth, he won\'t just lose his way. He'll lose his friends, his place in society… and his life. In a world ruled by reptiles, one snake must fulfil his destiny to overthrow corruption, expose a dark secret, and save his people… from themselves. 2020 Leo Literary Award Winner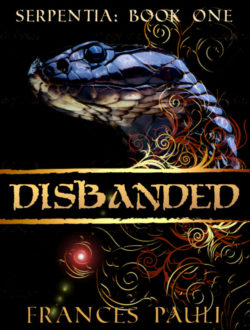 Disbanded