Word Count:

15500
Summary: When Dominick has to attend a six-day dragon mating ceremony, he wants to avoid speaking to anyone for fear his severe stutter will send possible suitors running. However, Lysander and Zachary, both from different cultures with a thing for redheads, refuse to let him hide. Worse, they actively pursue him, even after Dominick mucks up their first encounter. Against the backdrop of a ceremony that takes testing endurance, strength, and acoustics to new heights, differences between languages, customs, and expectations create an obstacle course where any misstep could send the men home… alone.
An Invitation To Love
Word Count: Information not available
Summary: Brute leads a lonely life in a world where magic is commonplace. He is seven and a half feet of ugly, and of disreputable descent. No one, including Brute, expects him to be more than a laborer. But heroes come in all shapes and sizes, and when he is maimed while rescuing a prince, Brute's life changes abruptly. He is summoned to serve at the palace in Tellomer as a guard for a single prisoner. It sounds easy but turns out to be the challenge of his life. Rumors say the prisoner, Gray Leynham, is a witch and a traitor. What is certain is that he has spent years in misery: blind, chained, and rendered nearly mute by an extreme stutter. And he dreams of people's deaths—dreams that come true. As Brute becomes accustomed to palace life and gets to know Gray, he discovers his own worth, first as a friend and a man and then as a lover. But Brute also learns heroes sometimes face difficult choices and that doing what is right can bring danger of its own.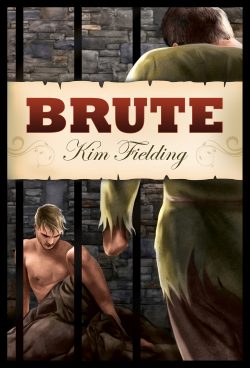 Brute
Word Count: Information not available
Summary: Every night the monsters hunt. A city that is the whole world: Theosophy and her companions in the City militia do their best to protect the civilians from the monsters, but they keep crawling from the Rift and there's nowhere to run. Theosophy knows she'll die fighting. It's the best kind of death she's seen, and at least she can save lives in the meantime. They say the Scarred carve you up while you're still alive. A village in the shadow of a forest: Refugees from the border whisper about the oncoming Scarred, but Briony can't convince her brother to relocate his children to safety. Briony will do anything to protect them. She owes them that much, even if it means turning to forbidden magic. When Theosophy and Briony accidentally make contact across the boundaries of their worlds, they realize that solutions might finally be within reach. A world beyond the City would give Theosophy's people an escape, and the City's warriors could help Briony protect her family from the Scarred. Each woman sees in the other a strength she lacks—and maybe something more. All they need to do is find a way across the dimensions to each other before their enemies close in.
City of Hope and Ruin
Word Count:

91000
Summary: The government wants them dead. They want to know why. And if they want answers, the crew will have to pull what may be their most dangerous job yet. Long before signing on with the Ungovernable, back in his university days, ex-convict and one-time-student Lev stumbled onto a secret, a secret that ended in his professor and mentor disappearing, never to be heard from again. Now he and the rest of the crew are going back to university—but this time they're breaking in, and they're bent on sabotage. They need to find out what the government thinks they know, and why they're all supposed to be dead. But the deeper they dig, the darker the secrets they find, and soon they realize that it's not just them that the government is after. What's happening in the labs and the storage rooms of the university might just destroy the entire system as they know it. Insider Threat is the fourth book in R.M. Olson's science fiction space opera series The Ungovernable. With a crazy, close-knit crew, plenty of humour, and loads of action, Firefly meets Ocean's Eleven in this fast-paced, kick-ass, wickedly fun series.
Insider Threat
Word Count:

99000
Summary: Look to the skies! Brave adventurers face new relationships and adversity in all sizes, from steampunk dirigibles to harpies, giant bees to garden gnomes, and winged dinosaurs to sky pirates. Isolated mountain peaks, clifftop cities, and battles in the sky abound in this sapphic anthology focused on overcoming challenges awaiting in the clouds. If you like diverse stories with lesbian and sapphic-centric heroines enjoying the thrill of adventure high in the air, buy Lofty Mountains today! With stories by: Seanan McGuire, Rosiee Thor, Rebecca Kim Wells, Maya Gittelman, Carmen Loup, Sara Codair, William C. Tracy, N.L. Bates, L.R. Gould, Robin C.M. Duncan, and J.S. Fields
Lofty Mountains
Word Count:

54000
Summary: "Tell me of your homeworld…" "Nope. And that's the last time you watch that movie before bed, baby boy." Talos cut off Kikoi who pouted. "Fine. Then tell me about when Uncle Majid finally stopped being so grumpy and murdery all the time." Kikoi batted his thick eyelashes. "Okay, I can tell you all about that. Well, I don't think he'll ever stop being murdery as you put it." Talos settled into his customary story telling position. "Some would say that story begins well over two thousand years ago when I first met my best friend and powerful unicorn shadow. Some others would say it started a little over a thousand years ago when tragedy struck. But I think it starts when my eldest brother, the crazy half-giant vampire that he is, retired and went on a quest for redemption."  Kikoi draped himself across Talos as he closed his eyes. "Little did Majid and Odin know that Fate sent a tough, smart, wasn't going to take lip from them polar bear to cross their path when they needed it most…" Majid's best friend, Talos, has found his mate and finally recognized his lover of the past several hundred years as his other mate. The mate Majid had spent the last eleven hundred years trying to forgive was back in his life. Will Majid rescue one mate only to lose the other? Or will the fierce polar bear, Siku, give him a chance to redeem himself? Will Odin forgive himself for the actions that tore Majid from his life? And will the not so little bear find him to be a worthy mate? Or is he doomed to die on a quest for redemption? Will Siku find his place not only within the relationship his mates clearly already have but also the entirely different world that is city life? Or is he just fooling himself that he can get over the wall between him and his mates? Bloodlines of Fate is an urban fantasy series set in a world destroyed by humans and resurrected by supernatural beings. This book contains depictions of omega polar bears who will eat you in self-defense, sturdy hair brushes that break naughty butts, timeouts for coloring and painting toes, and a family reunion for the history books. Majid is part two of a two-part story arch that tells the love story of two triads (MMM). It is necessary to read Talos to fully enjoy this book that does end in a HEA despite bickering chefs who try to burn the estate down. This is a type of omegaverse with mpreg.
Majid
Word Count:

78,500
Summary: In the 23rd century, spaceships just don't go missing. FBI agent Ray Volk is assigned to a task force to investigate a tragic accident: the disappearance of interplanetary passenger liner ValuTrip Cardinal, carrying 500 souls between Mars and Earth on a routine run. What looks like a cut-and-dried case of pressure loss is complicated by the arrival of a Martian Captain. A very cute Martian Captain who keeps sticking his nose in Ray's investigation. Martian exchange student Kelly Rack knows the disappearance is no accident. She survived the ships' hijacking, but learns the former cruise entertainer leading the pirates has plans for the passengers, and they don't include sightseeing. Kelly has avoided the murderous pirates, except now an off-duty Earth Commander insists on organizing resistance for the passengers. She forces Kelly to climb through service tunnels on sabotage runs, risking capture and death. Can Ray shake down the right accomplices to capture the good ship ValuTrip Cardinal before its new captain spaces everyone on board? Will Kelly discover the pirates' hidden plans for their prisoners? The race is on, because One of Our Spaceships is Missing! Genres: Space Opera / Military Sci-Fi / Science Fiction / LGBT and Non Binary Market: Adult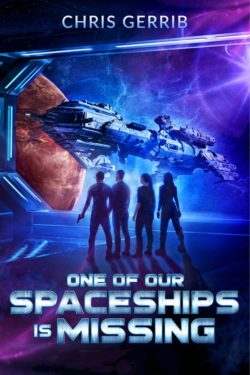 One of Our Spaceships is Missing
Word Count:

10360
Summary: While the cell is sparse and cold, at least this one has a bed. The figure resting there is too thin; too still, the prominent bones the result of long starvation, the stillness the product of too much anguish and abuse. He watches, though. An anxious, intelligent mind still occupies this frail and failing body, one that watches and wonders about the new guard occupying his cell each night.
Prisoner 374215
Word Count:

37,000
Summary: Fate and a dragon unite two men in a battle for love, magic, the march of time, and holiday joy. ___________ In a time of tall-masted ships and hand-made lives, a Guardian and a sailor find true love and their fates in each other. But romance, and a future together must wait, for duty calls. In a battle against dragons, can they seize victory in time to rescue the magic of Darknight and deliver holiday joy to a world that can no longer find its own way? ____________ All Reo Faramund plans for the evening is to take his son Pariso to the Festival of Lights in Sailor's Cove, their home when they're not out to sea on the tall-masted merchant ship, Mighty Hawk. Then, in less than a blink, the festival, the town, and the life he knows all vanish. When they find themselves high on a wintry mountain, Reo fears for their lives until an extraordinary stranger comes out of the night to offer help. First Guardian Jael Kohlinor patrols high up on Mount Lucia's flank, his sole purpose to make sure no Flatlanders find out about Lucia, a tiny country hidden in a fold of time where a dragon named Nicholas presides over a bloom of dragon eggs that yields gems and riches every Darknight solstice. Without the Darknight cache, Nicholas can't deliver holiday wonders across time, and time itself will suffer the consequences. When Jael finds Reo and Pariso shocked and shivering in the winter cold on the night before Darknight, he contemplates wiping their memories and getting them off the mountain, which is what the need for secrecy dictates. But invisible bonds pull Jael toward Reo like fate, and defying all rules he takes the strangers in out of the cold. Unknown to anyone on Mount Lucia, strange and greedy dragons are already winging toward Lucia with plans to steal Nicholas's wealth. Jael and Reo might have a future, a family, a fated love, but only if they can first save Darknight.
Saving Darknight
Word Count:

117000
Summary: You can choose your friends, but you can't choose your family… Quirk and Moth have avoided killing each other long enough to solve another case. They decide on a local job next, and take up the search for a missing scientist. How could Quirk know this new mystery put them on a headlong collision course with his troubled past, a plethora of personal issues, and a hoard of genetic hybrid creatures with an appetite for anything that moves? When their client dies in mysterious circumstances, law enforcement pursues the dysfunctional duo all the way to a research lab in frozen Yellowknife. Can Quirk and Moth find the scientist before they are banged up for murder, or has she already been eaten? Is it coincidence Quirk's father-in-law bought the company? Can they expose the shadow from Quirk's past and clear their names? Quirk and Moth need time, but it's fast running out, and the bodies are piling up. Find out what happens in The Carborundum Conundrum!
The Carborundum Conundrum
Word Count:

93700
Summary: Raven's a thief who just swallowed a dragon. A small one, sure, but now his arms are growing scales, the local wildlife is acting up, and his snarky AI familiar is no help whatsoever. Raven's best friend Aik is a guardsman carrying a torch for the thief. A pickpocket and a guard? Never going to happen. And Aik's ex-fiancé Silya, an initiate priestess in a magical crisis, hates Raven with the heat of a thousand suns. This unlikely team must work together to face strange beasts, alien artifacts, and a world-altering threat. If they don't figure out what to do soon, it might just be the end of everything. Things are about to get messy.
The Dragon Eater
Word Count: Information not available
Summary: "It is so packed with action that there was no place where I could say, 'Ok time for bed now. I'll finish it tomorrow.' A must read." ~Amazon Reviewer Fale doesn't know why she has visions of the queen's past life. All she knows is that her magic becomes dangerously faulty every time she sees into the past. Through the visions, the mystery of Effailya's banishment and life of slavery is solved; the reasons of her heated parting with Gryndoll are revealed, as well as who was the queen's secret lover. And how that could possibly relate the Source Wizard to the Queen of Mages, herself. The Source Wizard Gasten sends out his best efforts, but the new queen stays one step ahead of him. He may have found a way to send his spell to her. And if not, he's found the old wizard's journals, which are sure to give her weaknesses. The Final Rescue is a face-paced adventure as the wizards and mages race toward their mutual destruction. A strong female lead not only survives her dystopian society… she solves the mystery of a hidden war, only to cause a new one, then battles both sides to rule it herself. It's a conclusion for fans who fell in love with The Hunger Games, Divergent, and The Reader series. If you're hooked on genre-blending, suspenseful, fantasy romance novels, with adventure, you'll love The Final Rescue!
The Final Rescue
Word Count:

96,000
Summary: A guard and a thief. What could go wrong? Aik has fallen hopelessly in love with his best friend. But Raven's a thief, which makes things … complicated. Oh, and Raven has just been kidnapped by a dragon. Now Aik is off on a quest of his own, to hunt down the foul beast and make them give back his … friend? Lover? Soulmate? The whole not-knowing thing just makes everything harder. Meanwhile, the world of Tharassas is falling apart, besieged by earthquakes, floods, and strange creatures no one has ever seen before. Aik's ex, Silya has gone back to Gullton to try to save her people as the Hencha Queen, and Aik's stuck in a caravan with her mother and a damnable magical gauntlet that won't let him be. He has to find Raven, before it's too late. Things were messy before … but now they're much, much worse.
The Gauntlet Runner
Word Count:

122000
Summary: As the heir to the throne, Royal Connate Olivienne Dracore cannot escape having a Shield team protecting her wherever she goes. But with the addition of Shield Commander Castellan Tosh, she has a team that doesn't just guard her person but also aids in her job as a historical adventurist. She knows without a doubt that together they can unravel the Divine Mystery of who the Makers were and why they created the great temples. With the conclusion of their last mission, Olivienne acquired the map needed to find the mysterious third great temple of Psiere. And there is no one better to accompany than her beloved Cmdr. Tosh. But before they can leave to brave the dangers of the unknown, first they must brave their own oathing ceremony. They will need each other for the coming mission because as with all things related to the Makers, mystery often begets mystery and danger is always just a wrong step away. Especially when the prize is something that could change Psiere forever.
The Lost Temple of Psiere
Word Count:

100000
Summary: They say, "Never work with androids or children." Quirk had one job to do, deliver papers to a Milan mafia boss, before leaving Earth for his home in the asteroids. But that was before being tailed, poisoned—oh, yes—and hijacked into raising foulmouthed fourteen-year-old convent girl Angelika Moratti, aka Moth, who'd rather see him asphyxiate in space. Fleeing assassins, Quirk, Moth and her syRen® android S-0778 ride the space elevator to the Moon, where Quirk hires on to hunt an ex-terra-former who somehow used an android to murder his doctor. But which android of the two hundred under Lunaville's dome? The trail of bodies grows, time is running out; the only way they can save the dome and the two thousand souls beneath it is to solve The Mandroid Murders. Genres: Science Fiction / Thriller / Mystery / Adventure / LGBT and Non Binary Market: Adult
The Mandroid Murders
Word Count: Information not available
Summary: The race is on. Beware the henchmen. Fale and her friends are on an epic journey to find the magic machine that will open dimensions, allowing her to rescue the mage slaves—her people—from the hands of an evil Source Wizard. Still accepting her role as queen, she welcomes her new powers. But the group is not alone. Henchmen wait for them when they least expect it. Tensions are already high, but when Izzy—Alloy City's socialite—decides to wage war on Fale, the situation becomes toxic. Fale is devastated. She's lost her way of life, her identity, her guardian, and now her best friend. Worse, she pushed Keron—her hot boxer crush—away so he could focus on his job, but sharing a tent with him is excruciating when passions boil over. She'd give it all up if it weren't for her trusty sidekick, Lisle—the wizard—who loves her, but wants to see her succeed and to find his own purpose. They sail to an island in her visions that no one believes is there. Fale is relieved to be on her way, but fear of what awaits her, plus the constant state of tension in her group, immobilizes her. She's miserable, just trying to make every choice a good one. Things will never be the same as they were back home, she will never be the same. Fale doesn't know what they will find once they reach the island. She doesn't know why she's having memories of Queen Effailya's life, making her magic misfire at inopportune times. She has no clue how they'll manage to get a huge machine onto the boat and back to the mountain mages' estate. Impatient for answers, she seeks clues to the mystery. She may find everything she's looking for—she might not—but the price for winning will be higher than she ever imagined. ★If you like epic quests, sword and sorcery, mages, wizards, love triangles and plot twists, you'll love this complicated emotional must-read. You won't want to put it down. Fans of the first book, The Key of F, The Hunger Games, Eve, and The Rise of Isaac will enjoy this character-driven story.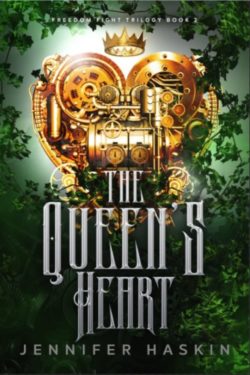 The Queen's Heart
Word Count:

111,309
Summary:
Savarin honed his Talent through years of study, and to achieve his goal of becoming the most powerful and accomplished sorcerer in Tournai, he made magic his life. Among the wealthy and noble circles he moves in, no one would suspect the handsome, refined, arrogant sorcerer's humble beginnings—which is how Savarin prefers it. He wants to be seen only as the man he's made himself. When Tournai's princes task Savarin with studying and strengthening the spells that protect the principality from magical attack, he is more than happy to do so. The spells are complex, centuries old, and exactly the type of puzzle Savarin is eager to solve. But to his annoyance, the princes insist Loriot accompany him on his journey. Second son of a minor noble family, Loriot worked his way up the ranks of the royal guard to captain with single-minded determination and takes pride in his service to the crown. He must obey the prince's orders to protect Savarin, despite believing his skills would be best used elsewhere and his wariness of magic. UnTalented himself, Loriot has learned not only the benefits of magic but also its potential for harm—and how to counter it. He still believes it's best to avoid most magic entirely, which is difficult when he's tasked with playing guard to a powerful sorcerer. Loriot and Savarin clash repeatedly during their journey, but the simmering tension between them doesn't only stem from their work, and passion develops into feelings neither expected. But Savarin must still secure Tournai's magical barrier, and his only solution will endanger both him and the royal family.
The Sorcerer's Guardian
Word Count:

118000
Summary: Psiere is a world of intrigue where old ideology meets new. The Makers built massive pyramids on each continent and filled them with encrypted texts and advanced technology. The two suns, Archeos and Illeos shine down on a mostly undiscovered planet with a psionic race of people living on land, and violent sea people below the water. The Queen seeks to make the world a better place for all Psierians but her daughter, Royal Sovereign Connate Olivienne Dracore, seeks only to solve the Divine Mystery. The connate makes her living as a historical adventurist and wants the answer to two important questions. Who were the Makers and where did they go? Because she is the heir, Olivienne travels with a security force and resents it every moment. Every one of her captains has either quit or been injured trying to keep up with the risk-taking woman. That's where Commander Castellan Tosh comes in. Capable, confident, and oh-so-dashing, she is forced to switch career corps to take charge of Olivienne's team. Sparks fly from the moment they meet and things only get hotter as they chase down the clues to the greatest mystery of all time
The Sovereign of Psiere
Word Count:

115300
Summary: The Battle of Albrith is over. The battle for Faneria has just begun. Magic is forbidden in Faneria. That's why it came as a complete surprise when the king's city was attacked by a band of rogue mages. Though they were thwarted, Damian Sires, instrumental in their defeat, is known for only one thing—her magic. She returns home to a cold welcome and an even greater threat looming. For Niabi, servant of the Gods of Light, is amassing an army far to the west. After Niabi fought the Goddess of Chaos in the streets of Albrith with no thought to the damage she caused, Damian knows that this Army of Light spells disaster. Guarded at all times and accompanied by a former mercenary with a dark past, Damian sets out to stop Niabi from wreaking havoc on her country. However, even more dangerous secrets and plots are about to emerge...
The Unseen Force