Word Count:

83400
Summary: Artists use all manner of materials to express their vision, to interpret the world around them, to affect the hearts and minds of their audience. But what if the artist himself were the medium? And what if artistic inspiration weren't the only force at work? If painter Stefan Cobbe and art investigator Luke Morganstern don't answer those questions fast, they stand to lose their reputations, their relationship — and their lives. **Omnibus edition contains both The Artist's Touch and Tested in Fire
Art Medium
Word Count:

113000
Summary: A twist of fate changed both their destinies. The wyrbears, once a long-lived species, were being lost to the forest in their prime. A people borne of a curse, their abilities not a gift but something wrongly taken, they nonetheless live in harmony with their animal spirits. But over time the curse they lived under changed, mutated, and now what once was a refuge from the world when they became too weary is culling mathan in their prime. Ewen mhic Friscalach, the leader of his peoples, lost his father too early and is now a widower with four children. The vow he made as a youth to break the curse afflicting wyrbears has been buried by grief and responsibility. Roi mhic Alric, a priest of Cerridwen and seer, watched his fellow priests slaughtered and his temple desecrated. The only thing that kept him going the last three horror-filled years was the vision Cerridwen had granted him of his emancipation. If freedom came at the cost of his life, well, he was more than ready for the Otherworld. A fated meeting upon a bloody field of battle. A wrong done long ago. Their choices could save a people… or send them into extinction. Either way, their love will be legend.
Caledonia Destiny
Word Count:

130000
Summary: The world was forever changed when a government genetic experiment created the Chromodecs from a dead alien in 1952. Decades later, when it became apparent that society needed a way to deal with a hybrid humans with unheard of powers, the CORP was created. The Chromodec Office of Restraint and Protection was a special government police agency formed to keep track of the Chromodecs. This particular tale involves two refugees, young babies who were sent down to Earth to escape being used as pawns in an interplanetary war, despite the fact that Earth itself wasn't so safe. Destined to be Q'sirrahna, or soul mates as the humans called it, Amari Losira Del Rey and Zendara Inyri Baen-Tor would grow to be more powerful than any other beings on the planet, if they could find each other first. After being forced to hide from the CORP when it's realized their powers could level entire cities, Amari and Zen will have to answer one question. Who will save the world when it all falls apart?
Children of the Stars
Word Count: Information not available
Summary: The world of Avern has moved on. It has been almost a thousand years since the day the entire pantheon disappeared. Since the Abandonment, the mortals have learned to live without gods and goddesses. The world became mundane with little magic, and even less hope. Tyrants have risen, and those able to wield what is left of magic are powerful. Forces surge in the darkness that threaten to topple the already fragile world. The plight of the world of Avern is not unknown, however, and those that watch from a distance have decided to intervene. The mortals are sleeping, however, unknowing that two great powers will soon by vying for control.Then something happens that changes things. A young princess makes a bid for power by murdering her father. She then attempts to murder her sister, the crown princess of Lineria, Keiara. Despite a true strike, aided by dark powers, Keiara doesn't die. Instead, the strike pierces the barrier between her human soul and the soul sleeping within her, the soul of the Dark Phoenix. More than a goddess, the Dark Phoenix is the legendary mother of the gods. She is a part of the Eternal Phoenix that brought life to their world eons ago, one of the primal forces of the cosmos.
Dark and the Sword
Word Count:

80000
Summary: Cling to the edge of your seat in this high-finance, high-stakes adventure. What do we do with knowledge of the future? Clairvoyant Ariel has been doing her best to ignore it, finding the whole thing a nuisance. But when she comes across people using similar abilities to get extremely rich, her interest is piqued. Then she discovers a second collection of gifted people. Their cause is less about money and more about ensuring the survival of the human race. That doesn't stop them from being as dangerous and crazy as the first group, however. Soon Ariel finds herself the object in a game of tug of war as each faction fights to have her--and her particular talents--on their side. She can't possibly help both groups. Aligning with either could be a terrible idea. But how can she stay out of it when so much is at stake?
Flickers of Fortune
Word Count:

80,350
Summary: The sun and moon have been devoured by the cosmic wolves Skoll and Hati. Fimbulwinter has enveloped the world in the cold and darkness. Men prey on each other in order to survive. Amid the chaos, in the struggle for the throne, comes a war between brothers. Hakon, the illegitimate heir to the throne of Norveig, has obtained a horn that can summon a terror from the depths of the ocean. This monstrosity has been sinking the vessels of his half-brother, Jarl Erik Bloodaxe. Erik sends a company of untried heroes to infiltrate Hakon's stronghold and steal the horn. As with all things political, there are other agendas. Fjorn, the leader of the team, is Erik's half-brother who could challenge Erik for the throne. Erik's wife Gunnhild is a powerful sorceress with her own ambitions- could her goals derail the heroes? In life, sometimes a Jarl wins, and other times a Jarl wins.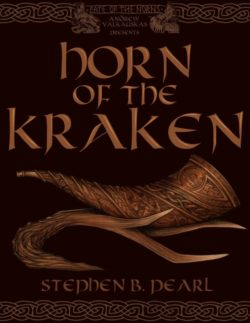 Horn of the Kraken
Word Count:

30008
Summary: Kyle Monroe's encounter with a strange, gelatinous creature in an alley leaves him scarred and forever changed, revealing odd abilities he wishes he didn't have and earning him reassignment to a precinct where all the cops have defective paranormal abilities. Just as he's starting to adjust to his fellow misfit squad mates, Kyle's new partner arrives. Tall, physically perfect, reserved and claiming he has no broken psychic talents, Vikash Soren irritates Kyle in every way. But as much as he'd like to hate Vikash, Kyle finds himself oddly drawn to him, their non-abilities meshing in unexpected ways. If they can learn to work together, they might be able to stop the mysterious killer who has been leaving mutilated bodies along the banks of the Schuylkill.
Lime Gelatin and Other Monsters
Word Count: Information not available
Summary: Love defies time, crosses the infinite distance of space, and sparks formidable magics in the hearts of those it touches. And immortality? Yeah, it's got that covered, too. In this powerful volume, Pop Seagull Publishing presents twelve science fiction and fantasy short stories on the theme of love and its role as a force of nature. Follow an ambitious 1930's journalist and her high-society boyfriend as they defend the world from evil beings that hide in shadows. Can love prevail when science fails? Take a wild ride with Zephraim Cochrane as he searches for his long lost love through inter-dimensional travel. After all, the best inventions are always made to get dates. Embark on a whirlwind romance with a creature of the Fey in seven days, a beautiful story of friendship and finding self-love before all else. Descend into a very Torontonian sort of hell in search of lost love in Melanie in the underworld... just don't forget to pet the corgi. You'll find these adventures, and many more, inside.
Love, Time, Space, Magic
Word Count:

53000
Summary: Years ago, empath Elijah Long made a bad decision, and he is still paying for it. He's kept hidden from his abusive werewolf ex for years, but when he wakes in a dark room, cuffed to a wall, he knows he's out of luck. Elora, his psychic sister, will come for him, he just has to endure long enough to give her a chance to find him. Captain Kol Jaecar of Rockshade's Paranormal Investigations Department detests slow times at work, so when Elora wants time off to search for her brother, Kol treats it as if it's a real case and starts an investigation. What he assumed was a brother not picking up when his sister called turns out to be something else. Elijah experiences people's emotions so strongly, it prohibits him from living a normal life. Spending time in the city is out of the question, yet it's where Elora takes him once she finds him. Elijah does his best to keep his distance, especially from the growling man Elora brought to his rescue. Elijah will never make the mistake of getting close to a shifter again. The moment Kol smells Elijah, he knows he's his mate, but how to get close to someone who doesn't want to be near you? The man who abused Elijah is still on the loose, and Kol calls in the entire team to hunt him down. But how are they to keep Elijah safe when he can't be around people? And how will Kol stay sane if he can't touch his mate?
Mind Scrambler
Word Count:

254
Summary: Nukekubi are a form of Japanese goblin that during the day look like ordinary folk. At night they separate their head from their body and fly around scaring people to death to feed on the energies released. Ray McAndrues, a Pagan wizard/priest, encounters a Nukekubi that is feasting on the people of Toronto and decides that he has got to put a stop to it. Ray gains allies in his quest in the form of two Japanese martial artists who have made hunting Nukekubi their life's work and his on-again, off-again girlfriend Cathy, who is also a mystic. Problems arise when east and west do not communicate wall and Cathy is his on-again, off-again girlfriend. Also, what is the centuries-spanning tie that binds Ray to the Nukekubi and will it help or hinder the quest?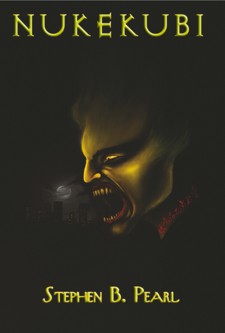 Nukekubi
Word Count:

80000
Summary: Celebrate the superhero in each of us in this unique exploration of the connections we forge. A young Nigerian telepath faces a crisis when her sister is forced into a frightening marriage, then disappears. Once Somadina cannot locate her sibling's thoughts, she seeks another telepath to help. What she finds is Lola, a busy Texan scientist who has ignored the disturbing phenomenon in her mind for decades, and has no intention of embracing this nonsense now. Yet these two women have more in common than they know, and a powerful link will be forged. When Somadina discovers her sister is a pawn in a dangerous political game, the stakes rise for everyone, including an ancient organization of telepaths compelled to intervene. For both women are stronger than they realize, and they have ignited the wrath of a fanatic willing to kill anyone to alter his nation's future.
One of One
Word Count:

90000
Summary: Join an extraordinary family on a heart-pounding adventure as they face mortal danger. Telepathy creates as many problems as it solves, as everyone in the secret organization x0 would admit. Those problems become much worse when budding psychic Lola discovers another group of telepaths associated with a powerful media empire. This group is willing to destroy anyone capable of challenging them. Soon, Lola's family and friends are in danger. Fortunately, they are gifted with astonishing abilities of their own. Yet, none of them know how to fight. It will take every power they possess, and the allegiance of a helpful warrior, to bring down the arrogant adepts who do the bidding of a man hell-bent on promoting destruction. Can the talented people Lola cares about learn to trust each other and work together in order to save the world?
One of Two
Word Count:

100700
Summary: When Xavier arrives home on the last day of school, he walks into a horrifying scene of his uncle being consumed by a demon. After being rescued by a vampire named Serea, he finds himself thrust into a dark reality as a fledgling witch. Now Xavier must chart a new life while within the confines of the mysterious organization known as Zora. Can Xavier and his fellow witches protect themselves and humanity from a plot that threatens their nation?
Rising
Word Count:

36,000
Summary: King Oeneus has just been given the secret of wine by the god Dionysus. Unable to hold his liquor, the drunken monarch forgets to honor Artemis at the harvest festival. In revenge, the angry goddess sends a crazed wild boar to ravage the kingdom with burning breath and razor-sharp tusks. Nothing can stop it. The befuddled king, desperate to save his land, calls upon the greatest heroes of Greece to hunt the beast. Meleager, the king's son, reluctantly finds himself leading a group of men he doesn't respect or trust. Soon the party of mighty mythical heroes is on the trail of the fearsome monster - but one of them is a heroine! Atalanta is a huntress to match Artemis herself, and quickly wins the heart of Meleager, despite the objections of the others. Will one of the men make the kill, or will they be humiliated when the prize goes to a woman? Will Prince Meleager woo and win Atalanta, or will the gods intervene? Who will die and who will survive in this tale of loves and even greater lusts in ancient Greece? A rip-roaring tale of jealousy and foul play, a family at war with itself and a battle of the sexes - told in Weichsel's unique, no-holds-barred style. A pulse-pounding adventure that will appeal to fans of fantasy and horror, a wild ride through the weirder corners of Greek mythology. Strap on your sandals, grab your spear, and get ready to hunt the wildest boar of them all.
The Calydonian Boar Hunt
Word Count:

92459
Summary: Ben and Alysia, sole mates, cursed to be separated by age and social norms until they live a life and raise a child together in love, struggle to defeat the curse. Meanwhile, the originator of the curse, Dorry, hounds them from life to life in a selfish and self- destructive vendetta. Follow these souls through Albert, Bernidine and Darius, nobles in fifteen hundreds France when the curse begins. To Abigail and Bernia Sapphic lovers in the year 1774 who are hounded by Donald, a false pretender to Abigail's Estates. Later still in the Colorado Territories of the American west shortly after the civil war Ada and Bailey, a young emancipated slave and a radical Doctor from the North, struggle to love against the bias of their time and the plots of Deigo. Then in our current times, the lovers strive to break the curse and let love triumph. But is love enough when the world is against you?
The Hollow Curse
Word Count:

31144
Summary: Vikash Soren, the perfect police officer except for his odd paranormal ability, never seems to lose his temper. Always serene and competent, he's taken on the role of mediator in a squad room full of misfits. But on the inside, he's a mess. Unable to tell his police partner that he loves him, Vikash struggles silently, terrified of losing Kyle as a lover, partner and friend. But life in the 77th Precinct doesn't leave much room for internal reflection. A confrontation with a stick-throwing tumbleweed in Fairmount Park leads to bizarre consequences involving pill bugs, statues and…time travel? If Vikash manages to survive the week and stay in one point in time, he might be able to address normal things like relationship problems. He just needs Kyle to have a little more patience. Maybe a few centuries' worth.
The Pill Bugs of Time
Word Count: Information not available
Summary: Too much family drama at home. That's what Morgan Patterson was thinking when she left the States to finish her final year of college studying abroad in Northern Ireland. She quickly finds herself immersed in a hidden world of magic and danger with the man of her dreams at the center of it. Only he's not a man. Tiernan Doherty is an honest-to-goodness faerie lord with family drama of his own. There's a blood feud to be settled, not to mention a messy chain of duty that binds him to the queen of the dark fae, a woman he truly despises. None of that matters to Morgan, though. She realizes Tiernan's not just the man of her dreams, he's the man she's meant to protect. But what she does to protect him surprises everyone, threatening the longstanding peace between humans and faeries, and causing more than enough tears for them all. "These Are for Tears," is the third book in the Will-o'-the-Wisp Stories, a serialized, epic urban fantasy that proves nothing is what it seems, promises are meant to be kept and words are binding things.
These Are for Tears
Word Count:

65000
Summary: Witches, ghouls, and mind readers—oh my! Murder and mystery abound in this supernatural novel. Vega Bloodmire has no problem with the label "villainous witch," though she draws the line at being called a self-centered hag. Life isn't easy being twenty-two, drop-dead gorgeous, and the most fashionable witch in all the land—especially while working as an intern teacher at a magical boarding school. Just when Vega thinks she has student teaching figured out, she is framed for murder. Worse yet, she fears she might have revealed her darkest secret—one so awful she will be shunned by Witchkin society even if she can prove her innocence. Vega needs to find the true culprit behind this crime in order to save her reputation—and her life. Enjoy this spin-off series from the world of Womby's School for Wayward Witches. This book starts with Vega Bloodmire's life before working at Womby's when she was a new and inexperienced teacher at Encantado Charter Academy. It is the first book in the series of stand-alone novels. These mysteries are meant to be read in any order. Clean, cozy, no sex or swearing, PG 13—perfectly fine for teens or grandmas who like paranormal mysteries at magical boarding academies.
Too Ghoul for School
Word Count:

141000
Summary: What could an undercover cop and a drug lord's pet psychic have in common? Brian Kerr has spent years hiding behind a facade of mental slowness. His brother and sister got all three of them off the streets and into a cushy life, under the protection of a dangerous criminal. But to keep that safety, Brian has to use his Finding talent to track down the boss's enemies. Although he pretends not to know what he's really doing, each Find takes its toll, and he's trapped in a life he hates, losing touch with his true self. Nick Rugo's job is to protect and serve the people of Minneapolis as an undercover cop. He isn't closeted, but he isn't out at work, and there's a wild, angry side to him that he's managed to keep hidden until now. When he's assigned to bring Brian's boss to justice, he intends to use anything and anyone it takes to do that. Nick initially sees Brian as a pawn to be played in his case, but he keeps getting glimpses of a different man behind the slow, simpleminded mask. As the two men get to know each other, it becomes clear they share secrets, some of which might get them both killed.
Tracefinder: Contact
Word Count:

133000
Summary: Brian can Find a lost child or a wanted criminal, but when his secret gets out, even Nick's skills and connections may not be enough to keep them safe. Brian Kerr is now free of his dangerous boss and his domineering brother. He's eager to start using his psychic Finding talent to help people, if he can figure out how to do that safely. His dyslexia, and his tendency to act simpleminded under stress, make building his new life a daunting challenge. And while his not-quite-boyfriend, Nick, is willing to support him, in bed and out of it, Brian doesn't want to lean on Nick. If their relationship is going anywhere, he has to be a full partner and handle his own problems. Nick Rugo's walking a tightrope instead of settling into the ordinary cop's life he'd hoped for. He's hiding too many things from too many people. He has told professional and unprofessional lies that will come back to haunt him. Now, with Brian determined to start Finding again, he's not sure he can protect the man he cares for. If all that wasn't enough to make him start punching walls, he also has a suspicion that Brian's brother Damon and sister Lori may be out there, lurking, ready to complicate their lives.
Tracefinder: Changes