Word Count:

11000
Summary: Any landing you can crawl away from is a good one. A data privateer crash-lands on a barely habitable moon where he's rescued by a research scientist who refuses to show his face. Though suspicious and paranoid by necessity, Rhodi finds himself drawn to the soft-spoken man behind the mask. Professor Covington prefers being isolated with his research. He has good reason to limit human contact, but he can't abandon anyone to the ravages of a fickle and dangerous environment. He knows Rhodi's hiding things. It's none of his business and his mysterious guest will leave once a nasty native virus has run its course. Strange how the thought makes him less happy by the hour.
A Matter Of Faces
Word Count:

108000
Summary: Now what? As Kendra recovers from her wounds, Artemis is planning their next strike. But so are others. Artemis has been too corrupt for too long; their own people are ready to take control. It's just going to take a little encouragement...
A Quiet Revolution
Word Count:

72,000
Summary: Cybercommand has a field agent newly licensed to kill. And his name is Yuwono. Eric Yuwono. Eric travels to the remote paradise of Hosh, where someone is peddling stolen resurrection technology not ready for general use. Posing as a smuggler and with the aid of a sexy AI named Effie, he'll penetrate the organization and discover a connection back to Juno, the shadowy operation undermining the Compact. To bring them down, he'll need the help of the Children of Amargosa and their mentor, Suicide. But if he's not careful, his newfound amortality might be cut short.
Another Way to Die
Word Count:

100000
Summary: Sassy and Owen Winslow were historical experts on the Revolutionary War and the Culpers, Washington's spy ring. After her husband dies unexpectedly, Sassy struggles to find new meaning in her life. When she goes exploring in the Cohutta Wilderness, she falls through a hole in time, and finds herself in the Indian Territory in 1778, falling in love with Big Sexy Will Selk. Will Selk, one of Washington's spies, falls in love with the spunky widow who came to live at McCarron's Corner after her husband's death. When he learns she came from Beyond, both Will and the Commander-in-Chief are eager to pick the historian's knowledge of the American Revolution – and in the process, Washington identifies the Culper Ring's Madame X, who turns the tide for the patriots to win the war when Sassy provides vital information.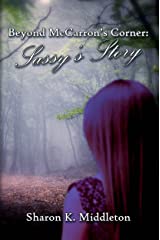 Beyond McCarron's Corner
Word Count:

73000
Summary: ::The Seignso have our own plans for the remains of Genghis Khan.:: Alien warmongers have cloned an ancient emperor to lead an unstoppable army. Gifted with superhuman powers and advanced technology, he sets his sights on his home planet, Earth, and then... the stars! However, countermeasures have already been set in place. A young Iowa farm boy, oblivious to his powers or destiny, is thrust into a battle that will decide the fate of humanity against the new and improved Genghis Khan! A thrilling, interstellar adventure from the author of The Weller and War of the Worlds: Goliath!
Birthright
Word Count:

65000
Summary: A young man sold into servitude has his loyalties tested in ways he never imagined. Raised in an orphanage in Dickens, Daniel doesn't know who his parents were, where he comes from, or even his last name. Like all orphans, on his 16th birthday, he's sold to the highest bidder. Not knowing where he's going, who's bought him, or what they even want with him, Daniel embarks on an adventure he never thought he'd take. He finds love, a family, and a secure future - yet in a split second, makes a decision he ends up regretting the rest of his life. Brothers begins fifteen years before the Red Dog Conspiracy series. Warning: Language, smoking, use of alcohol and drugs, attempted suicide by hanging, M/M underage sexuality with consent issues, forced servitude, blood, gun violence, a man being beaten by a horsewhip, murder, discussion of child prostitution, underage M/F sexuality with age gap (female older).
Brothers
Word Count: Information not available
Summary: Jennifer Bronwen, deep-space freighter skipper, sometime smuggler, and occasional blaster-for-hire is flat broke and in desperate need of a job. With her bills mounting and her ship one unlucky micrometeorite collision away from the scrapheap, when she's offered a lucrative contract for a risky heist, well, it's an opportunity she can't afford to pass up. Keera Naraymis, a secret agent on deep-cover assignment in alien space, has just one more job to finish before her mission is complete. Getting it right means making the galaxy a safer place, and taking a trip to the Terran homeworld should be simple enough. But in the espionage game, your enemies are never quite who they appear. When their lives collide with catastrophic consequences, Jen and Keera form an unlikely alliance to find out why anyone would want to kill either one of them. What they discover runs far deeper than they could ever have anticipated, and throws them into a race against time to stop a conspiracy that threatens to unravel a thousand years of peace in the galaxy of the Burning Suns.
Burning Suns: Conflagration (Book One)
Word Count: Information not available
Summary: Thrown into an unwilling partnership by a heist gone bad and a botched assassination, mercenary captain Jennifer Bronwen and changeling intelligence agent Keera Naraymis are on the run from just about everybody. If they can learn to trust one another, maybe they can figure out exactly how their lives got turned upside down. But right now, mired as they are in a game of cat and mouse in the bowels of a criminal's lair, that seems like a big if. On the other side of the galaxy, Admiral Kiith Kohath has an even bigger problem—a corrupted cohort of cyborgs intent on pillaging the Assembly systems. Tracking the enemy to the sites of their atrocities, Kohath and his team must piece together the Reavers' plan and determine their next target, preferably before they have a chance to slaughter yet another defenceless colony. With alliances and agreements fraying at the seams, and new and old trusts being put to the test, the personal and political stakes rise ever higher as Jen, Keera, and Kohath struggle to prevent the galaxy from slipping into all-out war…
Burning Suns: Conflagration (Book Two)
Word Count:

80000
Summary: It costs a lot to win. And even more to lose. Seven Corporations rule the former United States with seven codes of conduct based on their ideas of morality. Comply with the code of the Corporation that holds your Citizen Contract, or suffer the economic consequences. Or fight back. For sixty years the Democratic State Force has been fighting to return representative democracy to the country. Living in the no man's lands between cities and hanging on by their fingernails, the thinly spread guerrilla force hasn't gotten far. But they have a secret weapon: their finest unit, Base 1407. Handle: The Wildcards. Pulled together after disaster by Commander Aidan Headly, the Wildcards are on top of their game again. They'd better be. They've just been called to act as backup in a mission bigger than anything the Force has attempted before. The team that went in first is probably dead.If they pull their mission off, everything will change.If they don't, they'll be lucky to survive the year. Life's a bitch. She's got the game rigged. Keep the cards close to your chest.
Call the Bluff
Word Count:

120,000
Summary: Whose hand will orchestrate the change in the world? The decade-long war with Johmatra is over, but peace hangs by a thread in Garith's kingdom. Yarrow, isolated in his island realm, refuses to abide by the treaty or to follow the dictates of the priestesses. Others—Octavian Rose among them—are uneasy with the growing military power of the temples, and the mage island of Espero remains a tenuous ally. Garith knows his people cannot weather another conflict and that infighting will leave their lands vulnerable to further invasion. The arrival of a Johmatran ambassador with his own agenda calls everyone's loyalties into question. Sides will be chosen, and the consequences of those choices will have repercussions no one can foresee. Even among the turmoil, Yarrow is determined to have his vengeance against the thirteen goddesses and heal the world's magic. But how far will he go, and what lines is he willing to cross? As unlikely alliances are forged and enemies are revealed, Prince Thane seems to be the key to forgotten knowledge that will shape the future—and some will do whatever it takes to control him.
Calling and Cull
Word Count:

139,000
Summary: In a condemned hotel, an intelligence operation to retrieve a DNA-altering bioweapon goes horribly wrong, sparking a scandal that could bring down an agency ... and a city along with it. Adasha Denali resolves disputes for Naion—using words, not weapons. But with her agency under fire and her mentor fed to the wolves, she'll have to get her hands dirty. Racing to discover who's undermining Naion's security and why, Adasha runs headlong into corporate mercs, an engineered spy, and a man losing his mind to a new form of intelligence. Meanwhile, the once-great immersion hacker Neon Nik is on the ugly side of broke, struggling to pay off circling loan sharks. When he inherits a piece of advanced tech that throws him into Adasha's path, threats of dismemberment become the least of his problems. Now he's got a vortex of hired killers on his heels and a decision to make: sell out or suit up.
Centricity
Word Count:

72000
Summary: Vampires and werewolves live long lives. The Sleepless City saga might have ended but the story continues… Welcome to the Vampire Guard, where legend and myth meet science and technology.   Vampires make the best spies. Throw a smart-mouthed werewolf in with three vampires, mix well, and The Vampire Guard's newest team is bound to become one of their greatest assets. Super spies with a full range of skills. Warrior, hacker, thief, and scientist.  They get in, do the job and get out before the bad guys ever know what hit them. Forge, Blair, Declan, and Lucas are thrust into the world of high-tech spies and top-secret espionage conspiracies. Recruited into the world's most elite and secret organization with one singular mission. Protect those who can't defend themselves from ruin. Life becomes complicated when an impending Presidential visit to their town, Boggslake, throws them headlong into the world of the vampires and werewolves of the Vampire Guard. Very quickly they uncover and confront a werewolf terrorist organization known as the Qiguan. Together they must thwart an assassination attempt on the open waters of Lake Superior while tracking a previously unknown biological weapon controlled by the Qiguan—a weapon which may very well mean death for one of them.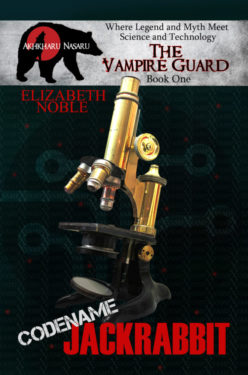 Code Name Jack Rabbit
Word Count:

87000
Summary: Dalí Tamareia has everything--a young family and a promising career as an Ambassador in the Sol Fed Diplomatic Corps. Dalí's path as a peacemaker seems clear, but when their loved ones are killed in a terrorist attack, grief sends the genderfluid changeling into a spiral of self-destruction.Fragile Sol Fed balances on the brink of war with a plundering alien race. Their skills with galactic relations are desperately needed to broker a protective alliance, but in mourning, Dalí no longer cares, seeking oblivion at the bottom of a bottle, in the arms of a faceless lover, or at the end of a knife. The New Puritan Movement is rising to power within the government, preaching strict genetic counseling and galactic isolation to ensure survival of the endangered human race. Third gender citizens like Dalí don't fit the mold of this perfect plan, and the NPM will stop at nothing to make their vision become reality. When Dalí stumbles into a plot threatening changelings like them, a shadow organization called the Penumbra recruits them for a rescue mission full of danger, sex, and intrigue, giving Dalí purpose again. Risky liaisons with a charismatic pirate lord could be Dalí's undoing--and the only way to prevent another deadly act of domestic terrorism.
Dalí
Word Count:

62,900
Summary: A werewolf and seven vampires are all that stand between the world and complete annihilation. When Kai Richter and Ori Bier met, sparks flew. Then a train blew up. Tracking an organism deadly to not only humans, but vampires and werewolves alike, brings Kai and Ori into the Vampire Guard. Decades later, they, along with Operative Team Jack Rabbit, come face to face with the horrors that same virus produces. Dead bodies are coming back to life, and rational people are becoming violent and brutal killers. A massacre is taking place nearly a mile under the Atlantic Ocean. Two teams of The Vampire Guard are in the thick of it, fighting to survive.
Endosymbiont
Word Count:

45000
Summary: A mordant, smirking collection; rife with life in a grim future Florida, notions of Christianity and its cousin Satanism—spies, mercenaries, magic, asteroid-belt drillers, and above all else, a universe bent forever by the powers of pleasure and pain.
Forsaken, Fantastic!
Word Count:

approx 40k
Summary: Is anyone truly prepared for the apocalypse? Well, Kerry certainly isn't, and she fairly quickly discovers that looking sharp in a business suit and heels is not going to help anyone when there's an apocalypse, with possible zombies! Together with a super spy, an ex girl guide and a personal trainer with manly foraging skills Kerry must battle terrifying religious cults, rich people and her personal demons, all whilst having the daily chore of deciding what to wear! This is a laugh out loud comedy with romance, heart and talking badgers, and is not to be missed. What would you wear to the apocalypse? #IWoreHeels
I Wore Heels to the Apocalypse
Word Count:

77550
Summary: Alain Cheney is a spy who desperately needs to come in from the cold. Earth is able to maintain what control it can over its former colonies by using telepathic spies. But what even the spies don't know is that, once they reach their late thirties, they begin exhibiting mental instability and must be eliminated to protect the program as a whole. Alain Cheney is one of Earth's best telepaths, but this only makes him more susceptible. He has to battle not only his physical condition, but also his own organization in an attempt to survive.
Mindflight
Word Count:

59600
Summary: The exciting sequel to Mindflight. On the planet Iwagen, Richard and Mara Cheney have taken over their late parents' project, a hospice for telepausal Dur-ill telepaths, hoping to start a new telepathic generation. But someone else is interested in Dur-ill telepaths, too. A mind-being called the Mentad has been growing on Dur-ill worlds, absorbing Dur-ill telepaths into itself and becoming a collective consciousness with many bodies. It learns about the Cheneys' hospice and stages a deadly raid. When his sister is taken by the Mentad, Richard must seek the aid of the Terran Intelligence Agency, the very group responsible for trying to kill his parents. With Agency assistance,Richard will stop at nothing to free his sister and the others from the Mentad's clutches.
Mindsearch
Word Count:

165000
Summary: British superheroes, melodramatic Mages, snarky secret agents, one hell of a found family, and a whole load of weird people. Also, there's a duck. This is the painfully bizarre origin story of Rexley Nova. When Rex was four years old, he became one of the world's first superhumans. When Rex turns twenty, he feels the drive to use his scientifically given abilities to protect the world. He leaves home to become a member of the Secret Superhero Security team, alongside three of his friends and Danger City's own superhero, Polaris. Rex fights murderous Mages, evil organisations, criminal mafias, his agency appointed psychiatrist, his own anxious brain, and the most frightening of all, his attraction to a certain blue-eyed superhero.
Novas Got Nerve
Word Count:

284
Summary: Third-gender operative Dalí Tamareia thought their life as an ambassador ended when they joined a galactic intelligence agency. When they're yanked out of the field and tapped to negotiate the surrender of deadly bio-engineered warriors who crashed into hostile territory, Dalí is thrust headfirst back into the tumultuous world of galactic diplomacy. Dalí has faced Shontavians before, but not like these. The stranded mercenaries are highly intelligent and have an agenda of their own. Dalí can't afford to be distracted from the negotiations by their own demons or the presence of a charming diplomat with a mysterious past. As a brewing civil war threatens to derail the entire mission, Dali must use all their skills to bring this dangerous situation to a peaceful end—but the Shontavians may not be the biggest monsters at the table. Someone is determined to see Dalí and their team dead before they discover the brutal truth hidden in the wreckage.
Peacemaker