Word Count:
43000
Summary: Nick Adore has been in hiding for six years. He does his best to pass himself off as human and only wants to be left alone. But one day, he walks in on a robbery. Instead of quietly walking away, he reveals himself as a blood witch, and now the werewolf king demands to see him. Conri Biast is king. He has been the king of Norbridge for eleven years, but someone is trying to take him down. For months, he's known there's a blood witch in his territory who refuses to pay his respects, and that puts him on the top of his list of suspects. But when he goes to confront the witch, things don't turn out the way he'd planned. The witch is his mate. Nick doesn't want to be anywhere near Conri. Being close to kings always ends with him getting hurt, but he finds himself sucked into the power struggle. Conri doesn't know who he can trust, but he knows he needs Nick by his side. Together, they're strong, but are they strong enough to keep the throne?
The Blood Witch
March 26, 2022
Word Count:
12800
Summary: York Winter and his packmates are attacked by a rivaling werewolf pack at a lumberyard. Injured and exhausted, York runs into a part of town he's not familiar with, and when the enemy is closing in, he takes his chances and escapes into a bear-owned bakery. Torbjorn Holt doesn't do people, and he doesn't do wolves no matter what the pull in his heart is trying to tell him. He's learned his lesson and will not have wolves in the bakery, and he'll definitely not mate one. Luckily, York isn't too badly injured, so Torbjorn doesn't feel bad about kicking him out into the rain. York can't believe what's happening. He's finally found his mate, but Torbjorn refuses to let him stay. Torbjorn will never trust a wolf again, and if York doesn't leave soon, he'll knock him out with a rolling pin and dump him in the alley. York has to make Torbjorn understand he means him no harm, but how will he do that when Torbjorn refuses to talk to him?
The Cake Shop
April 9, 2022
Word Count:
110000
Summary: The Cassidy Chronicles Volume One introduces you to two of the most determined characters in fiction: Aiyana Cassidy and Kendra Foster-Briggs. In 2113, Aiyana (Cass) is a physicist, working on high-energy optics for the premiere orbital passenger and cargo company, Heavy Lift Corporation. During her research she stumbles upon a discovery which might revolutionize the transportation industry. Kendra is a semi-retired sensie star and Cass's childhood friend. She also has a shadowy, hidden past. None of this would matter if the Reverend hadn't tried to kill them and their fiance, Derek, at their wedding. Now it's a race to find out who wants them dead and why! They'll have to cross the continent, across the shattered remains of a post-fractured America, to find the answers. Along the way they'll discover plots, schemes, betrayals, as well as new friends and allies. Don't miss this ride!
The Cassidy Chronicles
May 6, 2020
Word Count:
120000
Summary: A circus takes down a crimeboss on the galaxy's infamous pleasure moon. Hunted by those who want to study his gravity powers, Jes makes his way to the best place for a mixed-species fugitive to blend in: the pleasure moon. Here, everyone just wants to be lost in the party. It doesn't take long for him to catch the attention of the crime boss who owns the resort-casino where he lands a circus job. When the boss gets wind of the bounty on Jes' head, he makes an offer: do anything and everything asked of him, or face vivisection. With no other options, Jes fulfills the requests: espionage, torture, demolition. But when the boss sets the circus up to take the fall for his about-to-get-busted narcotics operation, Jes and his friends decide to bring the mobster down together. And if Jes can also avoid going back to being the prize subject of a scientist who can't wait to dissect him? Even better.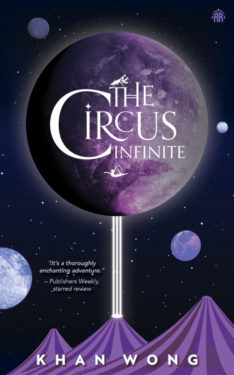 The Circus Infinite
March 8, 2022
Word Count: Information not available
Summary: As the son of a wealthy man, Enitan Javed has spent his life frivolously—drinking, fighting, and making love. But after his father dies, Enitan is unjustly accused of murdering him and is given the harshest sentence possible. Judged irredeemable, he is banished to the Downs. As even young children know, nothing lives in the Downs except demons who delight in torturing the condemned. Brutalized by the men who transport him to his fate, Enitan has nothing left but his thirst for vengeance. His plummet to the Downs nearly kills him, and Enitan finds himself battered and helpless in a frightening, mysterious land. But many surprises await him there, including a strange man named Rig. And the realization that the demons he must face aren't at all the ones he expected.
The Downs
August 28, 2016
Word Count:
77400
Summary: In the aftermath of his father's funeral, Dom Wesa, the new Alpha of Luxor City's Central Empire, stumbles upon an Omega in desperate need of help. The Omega, Lin Vasiliev, wakes to find he's been taken into Dom's home to be rehabilitated. Dom thinks the young addict may have information about the illicit drug trade going on in his Empire. He gets Lin sober to question him only to discover that Lin is new in town and ignorant of Luxor's laws. Dom and Lin are both suspicious of each other at first for their own reasons, but as that wariness wears away a deep attraction develops between them. Dom dotes on Lin, leaving the once stone-broke Omega bathed in finery he never could have imagined. They start planning for Lin's upcoming heat, when they will be driven together by their kindling bond and strong compatibility as an Alpha and Omega pair. However, in the midst of their swelling romance, Luxor's most notorious Alpha reappears sparking a gang war that threatens to turn the entire city into a battleground.
The Empires of Luxor City
February 3, 2020
Word Count:
103900
Summary: Exiled and disinherited, Pelinas finds refuge with his father's enemies. But his mind holds dangerous secrets locked away, ones he fears he won't unravel before he does immeasurable harm. Starved and ill, Pelinas finds himself at the gates of Arhanna, the city of his father's enemies. He doesn't recall how he came there, though he remembers vividly his father disowning him. Luckily, the kind-hearted General Devar takes him in. Roya Intalva returns from the Academy up north to take her rightful place in the Ktar's forces only to find that her friend, Romenel, has taken on a new aide whom she does not trust and the troops are succumbing to a mysterious illness. Intrigue piles upon intrigue and when the walking dead kidnap Duke Semis, it falls to a group of green cadets, a prickly young Lieutenant and the haunted, guilt-ridden Pelinas to ride to the rescue.
The Enemy Within
February 7, 2015
Word Count:
75000
Summary: A storm is coming ... One year has passed since the unpopular second Diamond Purge began. When the trains in Bridges mysteriously stop running, tensions among the populace rise to the point that the other three Families decide something must be done. Private investigator Jacqueline Spadros gets an unusual request: mediate with Cesare Diamond so that Inventors from all Four Families may meet to find a solution to the crisis. But Jacqui has more pressing problems. Her best friend is dying, she has a missing-persons case that she can't seem to solve, and her teenage sister-in-law is out of control. When her lawyer blackmails her for the enormous amount she owes him, Jacqui does something no one would ever have expected.
The Five of Diamonds: Part 6 of the Red Dog Conspiracy
October 1, 2020
Word Count:
75000
Summary: The once-beautiful domed neo-Victorian city of Bridges is split between four crime families in an uneasy cease-fire. Social disparity increasing and its steam-driven infrastructure failing, a new faction is on the rise: the Red Dogs. Jacqueline Spadros has a dream life: a wealthy husband, a powerful family. But her life is not what it seems. Kidnapped from her mother's brothel and forced to marry, the murder of her best friend Air ten years before haunts her nightmares. She finds moments of freedom in a small-time private eye business, which she hides in fear of her sadistic father-in-law. Air's little brother disappears off his back porch and the Red Dogs are framed for it. With the help of a mysterious gentleman investigator hired by the Red Dogs to learn the truth, Jacqui pushes her abilities to their limits in hope of rescuing the child before the kidnapper disposes of him.
The Jacq of Spades: Part 1 of the Red Dog Conspiracy
November 12, 2015
Word Count:
75000
Summary: What if the person who hated you most was the only one who could save you? Thousands of gentlemen have gone bankrupt in Bridges and trouble brews between the Diamond and Spadros crime families. Yet the city is united in its desire to exact vengeance for those murdered in the zeppelin disaster. Penniless and alone, private eye Jacqueline Spadros confronts the lowest point of her life. Seen as an accomplice in the financial crisis and accused of a crime she didn't commit, Jacqui faces trial in front of a hostile jury - and could receive the death penalty. Jacqui knows she's been framed by the illusive Red Dog Gang. But will the jury believe her?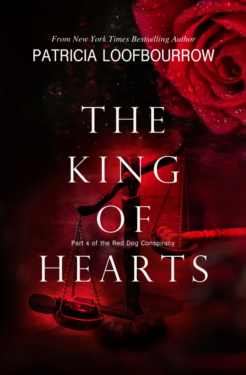 The King of Hearts: Part 4 of the Red Dog Conspiracy
October 1, 2018
Word Count: Information not available
Summary: Read Aidee Ladnier's 2016 Prism Award Winning novella The Klockwerk Kraken, paired for the first time with its sequel Spindrift Gifts and a special never before published epilogue. When the right space pilot walks into his bar, a desperate bartender uses all his wiles (and tentacles) to talk the man into business and his bed--but the spacer is still enslaved by his past and isn't sure he can deal with a two-armed lover, much less one with six. As the supply shipments stop coming, Teo Houdin needs all his tentacles to keep his waystation bar open. Facing a riot by thirsty miners stranded in the backwater of the galaxy, Teo helps a greenie space pilot buy a ship in return for a regular haul of liquor. But he longs for the courage to invite the enigmatic spacer to fill his lonely bed as well. Still smarting from his newly implanted navigational ports, Jimenez knows owning his own ship will prevent him from ever being bought and sold again. For a former slave, transporting cargo through the emptiness of space sounds like paradise, but after meeting the compassionate and sexy Teo, his heart feels empty, too. At the edge of the galaxy's spiral arm, can Teo convince Jimenez that the heart has its own tentacles and theirs should be entwined forever?
The Klockwerk Kraken collection
April 30, 2017
Word Count: Information not available
Summary: She barely survived the last round. As the Red Dog Gang closes in on her Family, can she survive the next? After the devastating events of our last chapter, all private eye and mafia wife Jacqueline Spadros wants is to get her life back. Then a missing person she thought she'd never track down falls into her lap. Jacqui is thrown into a series of events which not only puts her and everyone around her into danger, but changes her life forever. Warning: on-screen murder, major consent issues, smoking, language, infidelity, betrayal, description of injury, gore, on-screen suicide, child injury This is chapter 9 of a 13-part serial novel. Please read these books in order: * The Jacq of Spades * The Queen of Diamonds * The Ace of Clubs * The King of Hearts * The Ten of Spades * The Five of Diamonds * The Two of Hearts * The Three of Spades * The Knave of Hearts <-- you are here Book 10 coming October 2023
The Knave of Hearts
October 1, 2022
Word Count:
24,074
Summary: While Sacrum Umbra showed us the darkness of our own shadow, and In Ventre Tuo the guts of our inner monster, The Lesser Apocrypha is still another beast altogether. Meant to gather together the stranger stories, it contains some of the more surreal and ephemeral stories, the ones that just are without much rhyme or reason. Stories like an odd moment in the park, the strange child who won't stop haunting you, an alien invasion that gets very personal, an AI born of a lolcat, monsters in the woods, and a spell gone terribly wrong.
The Lesser Apocrypha
June 4, 2019
Word Count: Information not available
Summary: Even love can die without trust. Angel's brother, Isaac, has returned home, and the pair begins to make slow and awkward attempts back to each other. Learning how to be a brother to a grown man instead of a parental figure has Angel adjusting his behaviors and habits, and Isaac still remains a mystery. Was it merely entering adulthood that turned Isaac away from an overprotective Angel, or does Isaac carry a secret that will keep them from finally being a real family? Daniel Macavoy, Angel's new apprentice, is torn between his bond with Angel and the grasping machinations of his father. Dealing with a traumatized apprentice with dangerous holes in his magical education, saving Daniel may be harder than Angel first thought—especially since the biggest problem is not revenge, but guilt. The one shining beacon in his life is Simeon, Elder vampire of Boston's only Bloodclan. Four hundred years old and sexy as sin, Simeon is warrior and sage, patient and cunning. The strength Angel draws from Simeon's devotion and the newborn mate-bond between them is steadfast and true…and the fount of death magic that animates the undead lord places Angel in the midst of a power struggle for control over himself, his lover, and his family. Through it all, Angel is beleaguered by the unwanted attention of a troll-hybrid, the adventures of a dragon in the city, and a serial killer has decided to hunt the back alleys and midnight streets of Boston. **72k words. Contains bonus short story at the end, "The Necromancer's Birthday Surprise", written for Crystal's Many Reviewers, March 2016. Book TWO in a series. Not standalone. **Contains male/male sexual content. Violence, gore, sex, vampires. A cute dragon and some snark. Okay, lots of snark.
The Necromancer's Dilemma
July 2, 2016
Word Count:
85000
Summary: Every action has consequences. For a decade, Angel Salvatore has been the most powerful sorcerer and only necromancer in all the Northeast. Never one to ask permission nor apologies, he has acted with near impunity for years. Until now. The High Council of Sorcery has come to Boston, and Angel is their target. Charged with numerous violations of practitioner laws, his freedom and family are placed in jeopardy. If found guilty, Angel's apprentice Daniel will be imprisoned to serve out the remaining years of his apprenticeship. Isaac, his brother, is too vulnerable to be left unguarded, and Angel fears for his sanity and health. And Simeon, Elder vampire and Angel's mate refuses to see Angel convicted under the laws of the Council and his actions to keep Angel free threaten to start a war that could destroy their world. And Angel faces the severest of punishments—the castration of his gifts. The Council has never cared for the people of Boston, and Angel doubts their motives. They have come for some insidious reason, and it has nothing to do with upholding the law and everything to do with Angel. Dealing with an impending trial, a wayward ghost, and a graverobbing ring of thieves leaves Angel on the edge. He thinks he may have a handle on things until violence erupts across the city, and a stranger comes to town...a stranger with his own dark powers of necromancy. This is book 3 of a series, and the previous books should be read first for full enjoyment. Trigger Warnings are on the Copyright Page and can be seen using the Look Inside feature or by downloading a sample of this book. 85,000 words 340 pages Gay Urban Fantasy Romance
The Necromancer's Reckoning
May 27, 2018
Word Count:
75000
Summary: She just wanted an easy case ... Private eye Jacqueline Spadros, recovering from her harrowing experiences the week prior, wants nothing more than a simple, straightforward case - preferably one the Spadros Family won't find out about. Aristocratic jewel merchant Dame Anastasia Louis, aka "The Queen of Diamonds," seems to be offering the perfect arrangement. But Jacqui can't leave the madman "Black Jack" Diamond's crimes unpunished. And the more she learns, the more she begins to believe that this particular job wasn't such a good idea after all ...
The Queen of Diamonds: Part 2 of the Red Dog Conspiracy
October 1, 2016
Word Count:
220000
Summary:
Powerful vampire, Rose Foster, and her girlfriend, Kara Unnarsdóttir, take refuge in a hidden kingdom of vampires, as war breaks out between vampires and humans. Rose is shocked to find that even though she doesn't know them, the vampires of this kingdom know her. Not only that, but they're prepared to follow her into battle. Yet, they refuse to tell her why.
World war rages on in their absence, threatening the extinction of both species. Rose soon realizes that, even though she doesn't want power, if she wants to prevent genocide, she'll have to take her place as a Commander of Power.
But when Kara uncovers a terrifying piece of information about Rose, she must decide, once and for all, if her loyalty to the woman she loves is strong enough to withstand even the end of the world. Or if it's time to do what she does best: betrayal.
In this final installment of the Creatures of Darkness series, the Eklektos will either save the world or destroy it.
The Reign of Darkness
March 4, 2020
Word Count: Information not available
Summary:
Music and magic. Steampunky science. The Dissolution is coming.
Eighteen year old recluse Sam van Oen lives with his aunt, takes online college courses, works in technical support, and tries not to remember the freak storm that killed his parents ten years ago. But anxiety and reclusion bring up memories he doesn't want. Just as Sam gathers courage to send in his application for college away from home, the temperature drops and the sun goes dim. Ice forms in August, and a portal opens in his fireplace. This time, Sam can't run. This time he's sucked in. Now Sam must survive in the flourishing capital of ten alien species, home to thousands who can change the Symphony underlying the universe and alter reality. Sam's anxiety attacks and fear of crowds transforms the Nether into a frightening, expansive city. To find his home again, Sam must learn to control the music inside him, while devastating voids threaten to destroy the Nether and everyone he has grown to love. "
Simply Put, This is a Brilliant Book. Read it Now.
" -Scattered Thoughts and Rogue Words Blog If you're looking for an awesome ride across multiple homeworlds filled with magic, science, music, and diverse alien species, don't miss the first book in William C. Tracy's Dissolution Cycle! The Dissolution Cycle (Epic Space Opera, LGBT): Book 1: 
The Seeds of Dissolution
Book 2: 
Facets of the Nether
Book 3: 
Fall of the Imperium
Book 4: 
Tales of the Dissolutionverse
 (Novella collection)
The Seeds of Dissolution
December 19, 2017
Word Count:
52000
Summary: Rescued from slavers, healer novice Jaime Buchanan finds himself alone and free in Pyrderi, a kingdom of magic, mythical creatures, and a culture as open and kind as his homeland was cruel and close-minded. Despite his rescue, Jaime is not left without scars, both mental and physical. Traumatized by his experience and hiding his gift, Jaime struggles to earn his place in the kitchens of Angharad Palace, the heart of Taliesin City. His former life as a student of the healing arts leaves him at a disadvantage in the kitchens, and his damaged state is becoming more apparent by the day. One day, when necessity and fate intervene, Jaime meets someone unexpected—Prince Maxim, youngest son of the Pyrderian king, a sword master and a devastatingly kind man. Unaccustomed to powerful people with compassion and heart, Jaime flees. A cascade of events reveals Jaime's hidden talents of healing, and he finds himself not in chains, but at the beginning of a new life. This swift change of fortune opens Jaime up to new possibilities, including a smitten prince who cautiously courts Jaime, easing him away from his fears and reminding him that compassion and love can make him strong. The winter solstice is quickly approaching, and Prince Maxim shows Jaime the enjoyment and excitement to be found in a land that embraces the ice and cold, and the mysteries of all things magical. He learns to see the man under the royal mantle, and Maxim is more than even Jaime suspected. The winter solstice is nigh when tragedy strikes, and Jaime learns that his past of grief and sorrow can be a pillar of strength for his solstice prince. If there is one thing that Jaime believes above all else, it is in the healing power of love. 51,835 words, 182 pages Gay Epic Fantasy Romance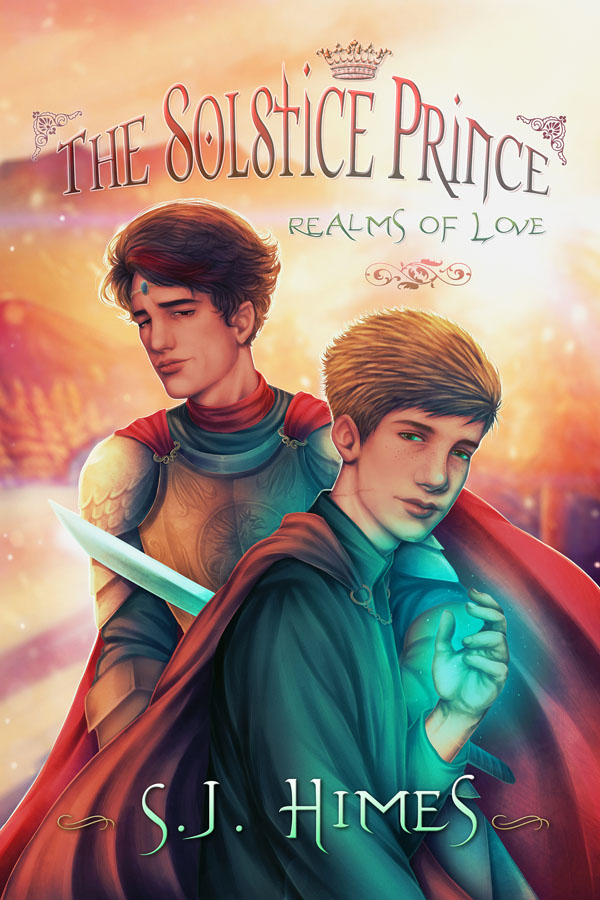 The Solstice Prince
November 24, 2017
Word Count:
240000
Summary:
Rose Foster is just your typical, smart-mouthed, socially awkward genius from a family full of felons. Okay, fine, so maybe there's nothing typical about her. But she'd at least maintained a semblance of normalcy in her life until the night a ghost-like man gave her a strange, red stone and disappeared without a trace.
Rose suddenly finds herself hunted by monsters that she never believed existed. One monster, named Theron, is particularly interested in killing her. Her only hope of survival is to work with Kallias, a cynical, ancient Greek vampire with the ability to read and control minds. As a vampire, he hardly seems trustworthy to her, but he has his own reasons for wanting Theron dead, and that works in her favor.
With the help of Kallias, Rose finds unlikely allies among an unusual group of vampires. The only problem is… Rose is almost positive these vampires are hiding an important detail about what she is. In her quest to defeat Theron and the vampires that follow him, Rose must face the possibility that she might, in fact, be an even darker monster than the ones that are trying to kill her...
—
About the Creatures of Darkness Series:
The Creatures of Darkness series is a queer fantasy series, centered around Rose Foster—the perpetually sarcastic, bisexual protagonist—and an unlikely group of vampires who begrudgingly try to save the world.
There's also a bit of queer romance going on in the midst of the chaos—especially once seductive, Viking warrior, Kara Unnarsdóttir, comes into the picture in The Tomb of Blood.
Follow Rose and her companions as they fight to stop a nefarious plan that was set into motion thousands of years ago, and as Rose unravels the mystery of what she really is.
The fourth and final book of the series, The Reign of Darkness, is available now!
The Stone of the Eklektos
May 16, 2016