Word Count:

85788
Summary: Kris Starr used to be famous. Rock and roll. Sold-out shows. Literal magic. Empathic talents and screaming fans. But he has a problem or two. He's having a hard time writing new music. It's Midwinter, which means he's surrounded by depressing holiday cheer. And he's in love with Justin, his manager, who has a talent for rescuing almost- or once-famous bands ... and who's hiding secrets of his own. Justin Moore, on the other hand, is very good at keeping those secrets -- he's had to be for years. One secret involves a demonic inheritance that would make him a target of suspicion. Another involves his past. And the third involves Justin's feelings for Kris Starr, rock and roll icon and now his client ... and a powerful empath.
A Demon for Midwinter
Word Count: Information not available
Summary: Dan Ackerman received the 2018-2019 Rainbow Award for Gay Contemporary General Fiction. Two titles shared the honor: The Things that Come and That Doesn't Belong Here. Dan is a dominant, innovative, unique voice in LGBTQ fiction. Angels shouldn't pal around with demons, especially not ones they've been sent to assassinate. They shouldn't work with them or cook them dinner, or strike a deal with the Devil for them either. Sunshine probably isn't a very good angel. The demon in question is Felix Specter. He's forgiven Sunshine for stabbing him all those years ago. He's got a lot on his plate: a curse, his mental health, and a questionable love life. Finding out Sunshine owes the Devil a few favors doesn't help. Neither did that kiss, not that Felix will talk about it anyway. On top of everything else, Sunshine and Specter have a case to solve. They handle issues that human detectives can't, like monsters in the sewer, mages doing illegal charms, and runaway witches. But they've always dealt with anything the city has to offer. Would could be different this time?
A Lady Who Looks Good When She's Crying
Word Count:

30500
Summary: Caleb has been cursed for two hundred years. He is doomed to watch every man he has sex with forget him as soon as they part company. Each of his lovers then meets their true love within hours of leaving his presence. As rumours about his strange ability spread, more and more men come to his bed, hoping to find love—just not with him. When Ethan's best friend makes him an appointment with the mysterious Caleb, Ethan is sceptical but curious. Despite a shaky start, Ethan and Caleb connect sexually and emotionally then soon begin to wonder if Ethan has the power to break the curse by being the only one to remember Caleb after he leaves. Whether Ethan remembers Caleb or not, with a warlock standing between them, the road to happiness is going to be tough.
Always Forgotten
Word Count:

20000
Summary: A story born in the hollers of Eastern Kentucky. Elizabeth Robinson. An Elizabeth Robinson has lived in the hills of Eastern Kentucky as long as people have built permanent settlements in the lush, green forests. While the mountains recover from the War of Northern Aggression, the simple folk seek the healings of the Robinson women. Three generations, working the ways from the old country, live in isolation. The youngest Elizabeth Robinson, a healer by happenstance, despises her role in the family. She longs for freedom, the wilderness of her youth, an escape from a dark secret. Alone in the forest, she stumbles upon the ghost of a Yankee soldier, Samuel Henry. Determined to help Samuel pass beyond the veil, Elizabeth brings him back to her mountain home. Turning of the wheel of fortune, prosperity changes to misfortune for the Robinsons, and a menacing figure lingers like a thick fog. Generations, built on lies, force Elizabeth to face a bleak reality and make the ultimate sacrifice.
Apparitions of Elizabeth Robinson
Word Count: Information not available
Summary: Come, Best Beloved, and sit you by my feet. I shall tell you a tale such as sister Scheherazade could have scarce imagined... In the Nejd there is nothing at all...except secrets. A band of thieves wishes such secrets to remain hidden. In England, far from his desert home, Ali bin-Massoud serves as apprentice to the famed Charles Babbage. One night a mysterious box is delivered by a clockwork falcon and Ali's world is never the same again. Heartache, danger, and thieves mark his journey as Ali is summoned home at the death of his father. It will take faith, knowledge, and yes, love to realize his destiny, and more than a little skill with steam-driven technology. Can he unravel the mystery of the puzzle box and the clockwork djinn before it is too late? An ancient legacy and Ali's very life depend on his success. Hear you the tale of Baba Ali and the Clockwork Djinn.
Baba Ali and the Clockwork Djinn
Word Count:

70000
Summary: As far as rock star Gareth Kendrick, the last true bard in Faerie, is concerned, the only good Unseelie is . . . well . . . there's no such thing. Two centuries ago, an Unseelie lord abducted Gareth's human lover, Niall, and Gareth has neither forgotten nor forgiven. Niall O'Tierney, half-human son of the Unseelie King, had never lost a wager until the day he swore to rid the Seelie court of its bard. That bet cost him everything: his freedom, his family—and his heart. When he's suddenly face-to-face with Gareth at the ceremony to join the Seelie and Unseelie realms, Niall does the only thing inhumanly possible: he fakes amnesia. Not his finest hour, perhaps, but he never revealed his Unseelie heritage, and to tell the truth now would be to risk Gareth's revulsion—far harder to bear than two hundred years of imprisonment. Then a new threat to Gareth's life arises, and he and Niall stage a mad escape into the Outer World, only to discover the fate of all fae resting on their shoulders. But before they can save the realm, they have to tackle something really tough: mending their own broken relationship.
Bad Boy's Bard
Word Count:

36000
Summary: Being invisible makes it really hard to get laid. When half-human Kai Schiffer steps into the Interstices—the post-creation gaps between realms—his supernatural half kicks in and he literally disappears unless…well, don't ask. But in a stroke (heh) of good fortune, Kai finally has a chance to show his face (and other parts, stars willing) to his long-time crush Jovan Kos—Interstitial Law Enforcement agent, wolf warrior, occasional berserker, and best man at their mutual best friends' Imbolc wedding. Jovan, who's half in love with Kai already, is grateful his best man duties are light enough that he can focus all his attention on Kai. After all, with Enchanted Occasions Event Planning handling the Olesson-Pakulski wedding, what could possibly go wrong?
Best Beast
Word Count:

60097
Summary: Once upon a time, on a rocky island with enchantment under the ocean ... Cadence Bell left the windswept Northern Isles and his parents' inn for the theaters and royal masques and glitter of Londre, swearing he'd make his fortune as a playwright and poet, trading fish stew and rain for fame and adoration and a place at the Queen's Court. Now his parents are gone and Cade's inheritance brings him back home, where he'd never wanted to return. But magic lurks beneath the waves, a stray pearl might be a key to another world, and even the quiet local schoolteacher has secrets of his own. Jeremiah Carver never meant to hide secrets. But he promised to tell no one about the other world he's seen, and he keeps his word. Even if that means concealing magic from Cadence Bell. Which is difficult, since Cade's not only a dazzling literary success, but also the person Jeremiah's loved from afar since their years-ago childhood. And he's afraid he's falling for Cade all over again now. When Cadence falls under the siren spell of the ocean's magic, Jeremiah has to make a choice and return to a world he's left behind once before to rescue his heart from the sea.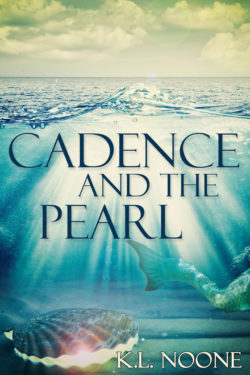 Cadence and the Pearl
Word Count:

52000
Summary: Rakurai hunts demons. He doesn't consort with gods. Until he meets Tenzen. Tenzen cares for souls. He despises the callous, self-absorbed Yuvine. Until he meets Rakurai. A rescue and a sacrifice make a death god and a hunter fall in love, but a life of bliss is a long way off. Someone is disturbing the balance of magic and threatening two worlds. And while desire draws Rakurai and Tenzen together, duty, assassins, and clan politics keep them apart. Who will Tenzen and Rakurai save in the end? Two worlds or each other? *** Caught starts a new mm paranormal romance series, A Balance of Magic, featuring mortals and immortals from both sides of the veil, old promises, new revelations, and a bloody fight between love and duty. It is the first book of a trilogy and ends with a HFN. The characters will get their HEA in the final book. *** Tags: Tenzen doesn't look where he's going, how do you rescue a death god, Rakurai is honourable and Tenzen has no social skills, spending all your life alone does that to a god, yes - sharing a hot tub is a great idea; who is so stupid to send human assassins after a Yuvine hunter, Tenzen loses the plot - and his immortality, Rakurai is a mother hen, especially when Tenzen looks like that, this library is out of this world, Tenzen refuses to fall off the bridge, Rakurai can't decide which world he'd rather live in, that's what having a son does to you, a cinnamon roll death god in a rage, that happy ending is a long time coming.
Caught
Word Count:

17651
Summary: Damien is a 14 year old orphan that has grown up  in foster homes all his life. He finds out that he is a "Vampeal" , a child born from a vampire and human. If that wasn't bad enough Damien is a teenager that is dealing with his feelings for other boys. Damien is put into a home that the foster parents are very religious and he ends up on the street. Patrick is Damien's caseworker and if fresh out of college is assigned to look after him but finds out that Damien is no longer at the foster home. So Patrick sets out to look for him, which turns out to be a very dangerous road for both of them.
Child under the stairs
Word Count:

33000
Summary: Clarity (noun) Four definitions to inspire writers around the world and an unlimited number of possible stories to tell: 1) Coherent and intelligible 2) Transparent or pure 3) Attaining certainty about something 4) Easy to see or hear Clarity features 300-word speculative flash fiction stories from across the rainbow spectrum, from the minds of the writers of Queer Sci Fi.
Clarity
Word Count:

22277
Summary:
Witch's corpse. Witch's ticket. Witch's party.
As a counter-boy at a high-end men's boutique, Charlie Jessup's life consists of little more than work and sleep. That, and enough flirting to help guarantee his commission on sales will pay his rent. So when a twist of fate, and some behavior unbecoming that of a Ganymede employee, leaves him in possession of a dead man's pass to a mysterious Club 669, Charlie has no desire to waste it.
Every seventeen years, the House of Witches throws a party like no other. It's invitation-only, and for centuries it has helped ensure peace between the covens. It's the last place Caspian wants to be, but with the death of Queen Avel, and his own imminent rise to the throne, it's more important than ever that he attends. The stability of the House depends on it.
In four days a new king will be crowned, but when Charlie unintentionally crashes a gathering of the most secretive of all the Great Houses, he sets in motion a series of events that could disrupt the transition of power, and threaten the future of the House of Witches forever.
Club 669
Word Count: Information not available
Summary: Eclectic, imaginative, and unexpected, Community of Magic Pens features forty genre-spanning flash and short stories--including fantasy, humor, science fiction, romance, historical fiction, satire, and mystery--bringing together a rich group of diverse voices from a wide range of backgrounds and intersections. Fountain pens, markers and ink, charcoals, spy pens, a braille writer, a printing press, virtual reality, and a supernatural pizza: whether revealing unspoken truths, fighting injustice, or finding friendship and love, our pens have power. Join us as a recent graduate of superhero school struggles to understand her gift, a disabled android interviews for a job, a queen's conscripted artist must pull reality from illustrations on parchment, and a grandmother's secret room is…better kept a secret. Tales of struggle and triumph, compassion and hope: Community of Magic Pens is a celebration of our shared story.
Community of Magic Pens
Word Count:

75000
Summary: Temp worker David Evans has been dreaming of Dr. Alun Kendrick ever since that one transcription job for him, because holy cats, that voice. Swoon. So when his agency offers him a position as Dr. Kendrick's temporary office manager, David neglects to mention that he's been permanently banished from offices. Because, forgiveness? Way easier than permission. Alun Kendrick, former Queen's Champion of Faerie's Seelie Court, takes his job as a psychologist for Portland's supernatural population extremely seriously. Secrecy is paramount: no non-supe can know of their existence. So when a gods-bedamned human shows up to replace his office manager, he intends to send the man packing. It shouldn't be difficult—in the two hundred years since he was cursed, no human has ever failed to run screaming from his hideous face. But cheeky David isn't intimidated, and despite himself, Alun is drawn to David in a way that can only spell disaster: when fae consort with humans, it never ends well. And if the human has secrets of his own? The disaster might be greater than either of them could ever imagine.
Cutie and the Beast
Word Count:

55000
Summary: Can a chance meeting rekindle their incendiary attraction? While cutting through the Interstices—the post-creation gap between realms—Smith, half-demon tech specialist for Enchanted Occasions Event Planning, spies the person he yearns for daily but dreads ever seeing again: the ifrit, Hashim of the Windrider clan. On their one literally smoldering night together, Smith, stupidly besotted, revealed his true name—a demon's greatest vulnerability. When Hashim didn't return the favor, then split the next morning with no word? Message received, loud and clear: Thanks but no thanks. Although Hashim had burned to return Smith's trust, it was impossible. The wizard who conjured him holds his true name in secret, and unless Hashim discovers it, he'll never be free. When their attraction sparks once more, the two unite to search for Hashim's hidden name—which would be a hell of a lot easier if they didn't have to contend with a convention full of food-crazed vampires on the one day out of the century they can consume something other than blood. But if they fail, Hashim will be doomed to eternal slavery, and their reignited love will collapse in the ashes. Luckily Smith is the guy who gets the job done—and Hashim is never afraid to heat things up. Devouring Flame is a 54,000-word enemies-to-lovers, second-chance paranormal rom-com featuring a down-at-heels carnival with sinister undertones, a minotaur with an affinity for flowers, a prima donna goblin berserker chef with serious knife skills, and a guaranteed HEA.
Devouring Flame
Word Count:

51700
Summary: The Mythric Kingdom has raided the Five Cities. Sebastian has been rescued and Christopher is now the one in chains. The leader of the rescue team, the ice dragon Prince Azanel, says that Sebastian is his Mate. The face Sebastian dreamed while he was in captivity belongs to Azanel, but he still loves Christopher – but is that love real, or is it only conditioning? A soldier named Cavan claims to be Sebastian's closest friend, and the King of Mythria, Goxtli, has sent him and a strange creature named Kliyo to bring Sebastian home. Nothing feels familiar, and Sebastian knows that he's surrounded by lies. His time in the Countess's custody is over, but the battle for Sebastian's soul is just beginning. And the Countess and Lord Ashmar cast a very long shadow... This is a dark LGBT science fiction/fantasy romance not suitable for anyone under 18 years of age. Contains dark, adult themes, graphic gay sex and BDSM elements.
Dragon's Gambit
Word Count:

80435
Summary: A modern-day knight in shining armor is a man with a secret. He's an immortal direwolf shifter. A man who can trace at will into a lethally dangerous canine who holds the ability to step into the stillness and achieve any goal. When he finds himself without a career after retiring disabled from his last mission in the military, he has to rethink the direction of his life. He needs to reinvent himself before anyone realizes that he stopped aging at the age of thirty-five. He's learned just enough to make his existence a bit dangerous. The sexy high school teacher neighbor he's been near stalking has her own secret. She feels like everything and claiming her is all he can focus on. He's determined to win her as his own until a shadowy evil attacks her and reveals a situation that forces him to be the man of action that he's always been. To keep the woman he loves safe, he'll become the alpha pack leader he was born to be. A Pack Forms is the first volume in the steamy paranormal romance saga of Draoithe.
Draoithe: A Pack Forms
Word Count:

118937
Summary: Frank Grimes is a lowlife, no count, barely classifiable as a human, male who just happens to have enough sense to hire and retain qualified construction workers. He landed the contract to build most of Draoithe in January of 2016. He's not only worthless, but he's also criminal filth. He will do anything for an easy dollar. After the Draoithe housewarming party, his true colors shine through when he attempts to rape the architectural designer in her apartment after driving her home. Luke can't afford to let Jace kill him or allow Flame to turn him as dragonsworn, but there is no way that Frank can be allowed to just get away with what he's done. Even the Assassin King wants him dead, and he is the dragon called to serve one miscreant underking. Sentenced to house arrest and forced labor, Grimes seeks a way to fulfill the requirements Luke sets on him to gain enough respect that Javier will turn him into a canine shifter until he meets a blood demon who wants to help Luke out. Is it possible to totally rehabilitate the walking filth that is Frank Grimes into a real man in order to help him avoid certain death and turn him into a wolf? Or will the demon simply drink him dry and slowly end his miserable existence?
Draoithe: Filth and Death
Word Count:

107884
Summary: Julian Gypsun used to be a young man on his way to becoming a contractor. Everything changed when he died and was resurrected as a wizard's familiar. He was immortal and far better off physically than he had been as a human. Still, he was trapped with his life chained to a giant of a wizard who had no problem abusing him in every way imaginable. Julian was powerless to stop it without ending his own existence. That is until he was yanked bodily through his own portal, transported to Draoithe, and assigned to babysit the visiting dignitary, Amazon Warrior Princess Zephyra, and try to convince her that her people should ally themselves with Luke and Draoithe. That sounded easy, but it wasn't. He liked her. He had no clue how to act on that. Best to avoid that altogether. Keeping her safe just might equal his death. (Please see her warrior princess title.) She was old and so far out of his league. Worse, she liked him and was determined to have him. He can't even consider that. She has no idea how broken he really is.
Draoithe: Midnight Magic
Word Count:

91154
Summary: Flame is scarred from a past filled with lies, deceptions, and heartbreak. He is not guilty of what his brothers believe, but Blaze is the only one who knows the truth. He was betrayed by the king he had served. The girls he gave the dark gift to had been innocent. When he finds his Valkyrie, beaten, raped, broken, and fading after having been forced to accept the dark gift without her consent, Flame vows that he will do anything to save her. The light seems gone from both her and the world she finds herself in. Little does Flame know that for her to have the light again, he will sacrifice his honor, his integrity, and his life after breaking every law he can manage to break and even demand absolution for crimes he never committed. Many men say they will die for the love of their life. Flame somehow needs to do it four damn times, find a way to fix not only her broken magic, but fix her broken spirit as well, and then figure out how to live for her! All men wish to love a vampire, but Flame burns in his soul for one who holds the fire and has been granted the dark gift of an immortal vampire princess.
Draoithe: The Dark Gift