Word Count: Information not available
Summary: In one night, change comes with the strike of a match as Leo Riley loses everything. Giacomo Bianco's hitmen burned his home to the ground with his family inside. Leo will pay any price for his revenge. He will need power. Oguina, the mythical woman turned monster, can give it to him. But at what cost? Bianco gazes into an abyss that stares back. His fall to madness is a one-way trip Leo aims to stop at all costs before Bianco kills again. In his quest for vengeance, Leo teeters over that same cliff. Monster and Mafioso fight for dominance over Fall River's streets. Bianco's got more up his sleeve than anyone suspects, including the means to make his power absolute. Even new powers and strange allies might not be enough to ensure Leo's victory. Who is the real monster? Bianco, Oguina, or Leo himself?
A Change In Crime
Word Count:

110000
Summary: Mistakes were made. The future is uncertain. And Time doesn't care. As the story ends, we'll finally learn how it started. The world is breaking apart. Only the combined willpower of Hades and Hel can save it. But Love has other plans. Meanwhile, the gods need to deal with the outcomes of their choices; everyone else needs to survive them. And Psyche must finally face her greatest foe. Can free will cheat fate, or is fate the consequence of free will?
Anamnesis
Word Count:

20000
Summary: Living in a quiet house on the outskirts of town, Ginger isn't like the other girls. When she wakes up and discovers the unthinkable about her adoptive parents, she runs away and goes on a rampage straight to the only friend she has. Can she control what they both become? With a violent, growing hunger and more questions than answers, Ginger has nowhere to turn.
As Fast as She Can
Word Count:

33000
Summary: Clarity (noun) Four definitions to inspire writers around the world and an unlimited number of possible stories to tell: 1) Coherent and intelligible 2) Transparent or pure 3) Attaining certainty about something 4) Easy to see or hear Clarity features 300-word speculative flash fiction stories from across the rainbow spectrum, from the minds of the writers of Queer Sci Fi.
Clarity
Word Count:

72000
Summary: Vampires and werewolves live long lives. The Sleepless City saga might have ended but the story continues… Welcome to the Vampire Guard, where legend and myth meet science and technology.   Vampires make the best spies. Throw a smart-mouthed werewolf in with three vampires, mix well, and The Vampire Guard's newest team is bound to become one of their greatest assets. Super spies with a full range of skills. Warrior, hacker, thief, and scientist.  They get in, do the job and get out before the bad guys ever know what hit them. Forge, Blair, Declan, and Lucas are thrust into the world of high-tech spies and top-secret espionage conspiracies. Recruited into the world's most elite and secret organization with one singular mission. Protect those who can't defend themselves from ruin. Life becomes complicated when an impending Presidential visit to their town, Boggslake, throws them headlong into the world of the vampires and werewolves of the Vampire Guard. Very quickly they uncover and confront a werewolf terrorist organization known as the Qiguan. Together they must thwart an assassination attempt on the open waters of Lake Superior while tracking a previously unknown biological weapon controlled by the Qiguan—a weapon which may very well mean death for one of them.
Code Name Jack Rabbit
SALE
Word Count:

132,000
Summary: Rules were made to be broken. From terraformed outposts to magical realms, journey to worlds where deadly plants, rampant biodiversity, or failed colonies have created irresistible opportunities for those brave enough to seize them. New worlds, found family, mystical secrets, and deadly science weave together in this lesbian-centric anthology focusing on a very different kind of first time—a first encounter with a world, or being, entirely unlike our own. If you like diverse stories with lesbian heroines practicing science, magic, and seduction, buy Distant Gardens today!
Distant Gardens
N.L. Bates , Sara Codair , Robin C.M. Duncan , J.S...
Word Count:

7300
Summary: Two brothers find misery in California's Gold Rush until a Chinese doctor promises them riches. They should have asked, at what price? Set in the Trinity Mountains, this is the first book - a single story - in a series of short reads in science fiction and fantasy.
Dragon Bones - A Fantastic Tale
Word Count:

107884
Summary: Julian Gypsun used to be a young man on his way to becoming a contractor. Everything changed when he died and was resurrected as a wizard's familiar. He was immortal and far better off physically than he had been as a human. Still, he was trapped with his life chained to a giant of a wizard who had no problem abusing him in every way imaginable. Julian was powerless to stop it without ending his own existence. That is until he was yanked bodily through his own portal, transported to Draoithe, and assigned to babysit the visiting dignitary, Amazon Warrior Princess Zephyra, and try to convince her that her people should ally themselves with Luke and Draoithe. That sounded easy, but it wasn't. He liked her. He had no clue how to act on that. Best to avoid that altogether. Keeping her safe just might equal his death. (Please see her warrior princess title.) She was old and so far out of his league. Worse, she liked him and was determined to have him. He can't even consider that. She has no idea how broken he really is.
Draoithe: Midnight Magic
Word Count:

135408
Summary: Alexio Asmodai is the demon king of Eaglafonn, a small outpost kingdom in the Netherworld overruled by the Demon Lord Asmodeus. It is Alexio's responsibility to protect and police the frontier borders against any threats. He is an accomplished knight, so that part came easy. Eaglafonn is a cold and isolated kingdom. Alexio needed to stay and build his castle atop the hot springs to beat an addiction to seduction sickness. After over seven centuries, he thinks his loneliness has finally come to an end when he opens a crate to find a woman sent by Asmodeus for him to keep safe. He falls for her instantly. She is a human woman, fragile, timid, and irresistible. He must follow his liege's directive, convince her to become his queen, and see that she is cared for properly in a place that is inhospitable to her existence. This leads to a realization that his castle lacks a lot to be a first-class home for a lady. Can a tainted demon prince rise to the challenge to become a true king and win the woman who stole his heart? Dread Allies 7-14 The Shadow king of Eaglafonn has chosen his queen, but his castle lacks the feminine element. To make her more comfortable, he orders the demon princes to seek out and claim their own mates. That is easier said than done. Eaglafonn is a cold dark isolated kingdom in the Netherworld. It might be easier to claim mates from the Domhain, but not everyone could survive on the brutal dangerous frontier. The other options afforded from the Netherworld come with their own dangers. The magic is unbalanced and balancing comes with a price. Claiming their mates lead the demon princes on epic mini journeys and reveals the need for Eaglafonn to take a greater role in helping Luke aid the dream. Dread Allies is a miniseries set in the Netherworld in the dream. It is an ancillary group of stories to the Draoithe saga. While it is set in that world, it is not in the direct series lineup. The dream just got darker and colder. Welcome to Eaglafonn.
Dread Allies: Shadow King
Word Count:

71840
Summary: Is it better to risk it all… or never know what could have been? After surviving an abusive childhood, Vulcan remade himself upon arriving in Los Angeles, California. He became a blacksmith for the paranormal community and strives to earn the respect of the vampire covens and werewolf packs that call LA home. He also prevents the pain of loss by keeping everyone at arm's length. But he never planned on meeting a former Roman soldier by the name of Marcus Cassius Vespillo. Something sparks between them and turns into a friendship he never considered possible. He can't deny his intense attraction to the intelligent, courteous, ancient vampire. And it scares him. Though Vulcan is wary of seeking more with Cassius, an attack leaves him at death's door and forces him to reexamine his priorities. But Cassius has his own secret, one that promises tragedy and loss. And if that wasn't enough, a slayer arrives in the States, one with a bloody connection to Cassius... and Vulcan himself. Note to Readers: Second edition with revised and updated text.
Eye of the Beholder
Word Count:

42,203
Summary: Katja has long spent her life buried in the pain and sorrow of her past, a vampire abandoned to her fate for over 300 years, she never expects to meet another who could help her reclaim her existence. Raven, a poet and fellow lost soul, could be the one to spur her on, but in order to have the future she has only begun to grasp, she must uncover the truth about her origins and the awful event which left her alone centuries before. If she cannot face her past and reclaim her strength, she will lose everything.
Eyes Like Blue Fire
Word Count: Information not available
Summary: Imagine that every sixteen years, you died and started over, with no memory of the past. Could true love ever find you? Only if it were immortal. In 1915, a coven of vampires attacked the town of Fairville, MA, the disappearances making headlines. Sixteen-year-old Lundy Guillory and the boy who loved her, Harlan Wallace, discovered the culprits, so the vampires devised a cruel punishment: Lundy was cursed to die and be reborn every sixteen years, each time retaining no memory of her past lives. Harlan was turned into a vampire, so that, immortal, he would be tortured with the task of finding her again in every new life, and telling her their story. Over ninety years later, Lundy Lawson and her parents move into Fairville, one month before her sixteenth birthday, with desperate hopes that the doctors there will be able to help Lundy, whose health has been diminishing steadily. But Lundy begins to have strange dreams. First there seems to be a ghost in the library, trying to reach her; then a stranger shows up at her window at night - Harlan, unearthly, impossibly pale and sharp-teethed, and madly in love with her. It's Lundy's first lifetime back in the town where it all began, and this time she and Harlan have their chance to break the vampire's curse.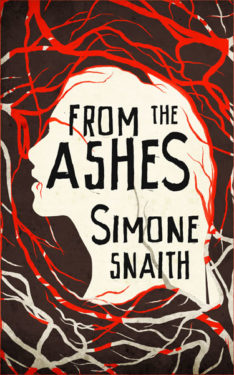 From The Ashes
Word Count:

32,507
Summary: In Sacrum Umbra you were treated to tales from the shadows, the literary darkness that lives within all of us. Here you will find tales of another sort, the type you might find in the less wholesome end of the collective unconscious and the very depths of the gut. From stories of childhood gone horribly wrong to sex and madness with an impossible cost, this is where you'll find the more gruesome end of the spectrum.
In Ventre Tuo
Word Count:

36000
Summary: INK (NOUN) Five definitions to inspire writers around the world and an unlimited number of possible stories to tell: 1) A colored fluid used for writing 2) The action of signing a deal 3) A black liquid ejected by squid 4) Publicity in the written media 5) A slang word for tattoos Ink features 300-word speculative flash fiction stories from across the rainbow spectrum, from the minds of the writers of Queer Sci Fi.
Ink
Word Count:

36000
Summary: IN-NO-VA-TION (Noun) 1) A new idea, method, or device. 2) The introduction of something new. 3) The application of better solutions to meet unarticulated needs. Three definitions to inspire writers around the world and an unlimited number of possible stories to tell. Here are 120 of our favorites. Innovation features 300-word speculative flash fiction stories from across the rainbow spectrum, from the minds of the writers of Queer Sci Fi.
Innovation
Word Count:

2600
Summary: Jake is a trapper working high in the mountains of Wyoming Territory, usually not seeing another human from one month to the next. Recently, however, he's had an unexpected guest – an Easterner named Edwin, who pitches in to ensure that Jake has enough supplies to survive the coming winter. As the evenings draw in, Jake works on knitting a blanket, adding a bit of love (and maybe even magic) into every stitch, hoping to entice Edwin to join him under its warmth…
Love in Every Stitch
Word Count: Information not available
Summary:
Bad "Things" lurk in dark, abandoned spaces...
Love, Death, & The After: Abandoned Spaces picks up the story where Rainey and her Team, along with Kendale's survivors, left off in Darkness.
Escaping a late-night Nagual attack, and with her lover held together by "shoelaces and bailing wire," Rainey encounters the secret behind the Nagual hidden within a black site lab--a secret from The Before with a treacherous purpose in The After.
Stopping the Nagual plan is hard enough, but her team has betrayed the trust of the town's survivors, while an attack by the Nagual's "Maker" and his militant allies looms. When someone compromises Preston's life, Rainey might be out of time and luck altogether.
The black site's lead scientist puts his agenda on hold until he and his militia support team can eliminate Rainey and her team. Tesla has a golden opportunity to test his Nagual creations against an old nemesis and the geopolitical forces standing in the way of his greater destiny.
Meanwhile, the emergent Nagual, Adam and Cain, have plans of their own.
Book 2 of 3 in this four part series, "Love, Death, & The After: Abandoned Spaces" brings a science-fiction take on cutting edge bioengineering that pits the limits of romance, loyalty, and community against a violent world hell-bent on devouring it all.
Book 1: Love, Death, & The After: Darkness
Book 2: Love, Death, & The After: Abandoned Spaces
Book 3: Love, Death, & The After: Never Again
Love, Death, & The After: Abandoned Spaces
Word Count: Information not available
Summary:
"Human civilization has collapsed. Rainey Vidic, MD is a genius, and she has Preston Hayes--her open hand, or hammering fist...
...Only the strongest and smartest will survive in The After.
A gifted surgeon, her retired warrior lover, a former Marine, and a taciturn drone pilot fight for survival in a dangerous and pitiless world, while navigating human needs for love, family and community.
When one of their own faces a lethal illness, Dr. Rainey Vidic's efforts are compromised by a savage horde of highly intelligent, relentlessly evil creatures that threaten the lives of the entire team.
Desperate to save their teammate, the Team encounters an imperiled town of survivors that may hold the key to saving them all. . . or send humanity into extinction.
With echoes of McCarthy's "The Road" and the thrill ride of "Jurassic Park," this three volume, four part series, "Love, Death, & The After," tests the limits of romance, loyalty, and community against a violent world hell-bent on devouring it all.
This book, Love, Death, & The After: Darkness is the first of three:
Book 2: Love, Death, & The After: Abandoned Spaces
Book 3: Love, Death, & The After: Never Again"
Love, Death, & The After: Darkness
Word Count:

94000
Summary: A CHILD OF TWO WORLDS – BELONGING TO NEITHER, DANGEROUS TO BOTH. All Kisaki wants is a place where she can belong, but there are few safe havens for half demons such as her. Raised in isolation within the celestial palace, she longs to escape and explore the world below – Earth. So when an opportunity presents itself, she takes it, inadvertently stealing the Blade of Heaven – her mother's greatest treasure – in the process. Exploring a new land is terrifying enough, but hot on her heels is the tiger-spirit Shitoro. If he catches her, he'll drag her straight back home. She thinks it's to punish her. But in actuality it's to protect her. Kisaki doesn't know it yet, but there's a good reason she's been kept hidden. Half-breeds aren't tolerated by the great demon lords. If they find her, they'll stop at nothing to take the blade and use it to destroy her, her mother, and the new world she hopes to call home.
Midnite's Daughter
Word Count:

132,220
Summary: Bobby Gene is a man who stands out even among his people. Guided by the knowledge of his heritage as a backwoods shaman and more perceptive than many, he's grown to be a valuable asset to those he knows. While he isn't surprised to be the first to know when the woods around him begin to show clues that something isn't right, he doesn't expect just how much these omens and signs will prove to foretell something far more sinister to come. Soon strange dreams and inexplicable encounters have him questioning everything he knows- and then the people who live in his woodland Appalachian community begin to disappear. It's his job to protect and guide the others, what will he do when he's the only thing between them and the end of life as they know it?
Night is Falling