Books Published By Space Wizard Science Fantasy
Word Count:

134000
Summary: Taste the magic of the gods! Sisters Kisare and Belili uproot an ancient box in their owner's orchard and find a miracle inside: a fifth godfruit in a society that knows only four. It is punishable by death for non-nobles to eat godfruit, so the sisters hide the discovery and plot to escape servitude for good. With the power represented in the box, they could live as nobles themselves. But Kisare finds her new freedom more difficult than she imagined, and Belili has many secrets she strives to keep hidden. With the help of a people slowly losing their culture and technology to the powerful nobles, the sisters lead an infiltration of the highest levels of noble society. While Kisare finds she cares for the captured leader of the people helping them, Belili comes to love her noble suitor's guard—a fierce woman with a similar past to her own. In the end, the fifth godfruit may bring harmony to the world, but the sisters' only hope of succeeding lies in deciphering ancient mythologies surrounding the gods' original plan for their people.
Fruits of the Gods
Word Count:

99000
Summary: Look to the skies! Brave adventurers face new relationships and adversity in all sizes, from steampunk dirigibles to harpies, giant bees to garden gnomes, and winged dinosaurs to sky pirates. Isolated mountain peaks, clifftop cities, and battles in the sky abound in this sapphic anthology focused on overcoming challenges awaiting in the clouds. If you like diverse stories with lesbian and sapphic-centric heroines enjoying the thrill of adventure high in the air, buy Lofty Mountains today! With stories by: Seanan McGuire, Rosiee Thor, Rebecca Kim Wells, Maya Gittelman, Carmen Loup, Sara Codair, William C. Tracy, N.L. Bates, L.R. Gould, Robin C.M. Duncan, and J.S. Fields
Lofty Mountains
Word Count:

22700
Summary: When yet another wave of colonizing Felters arrives to strengthen their fortress on the forest's edge, Velu, an indigenous hunter, knows they bring only pain and death. But with them arrives an intriguing older woman who hunts legends. When Velu learns the woman, Lady Greyback, shares his terrifying visions of the ancient scorpion god, Ajakava, she invites him to research what they mean. But the Felters grow hostile, blaming Velu and the other hunters for deaths in a doomed expedition through the forest. Meanwhile, the visions become ever more persistent, hinting the god is awakening. When a second Felter expedition seeks to extend their reach to the capital beyond the forest, only Velu and Lady Greyback know they will walk straight into Ajakava's clutches. While the lady sees new destruction, Velu sees memories of a long-forgotten massacre. What vengeance does the old god have in store, and for whom? Find out what happens in Ajakava by Chaitanya Murali
Ajakava
Word Count:

29600
Summary: When Peace-in-the-Sky awakens as a captive with a young girl by her side, she only understands one thing: she must escape the tribe who captured her. A brutal head injury makes the past a swirling fog, so she is reliant on the girl—her precocious daughter Anissa—to guide them. She must return Anissa to the Tribes-under-the-Dome to keep her safe from warring and vicious tribes inhabiting the wasted landscape. Every group they shelter with along the way sees something different when they look at Peace-in-the-Sky—a god, a savior, a valuable commodity, a volatile danger. She doesn't know herself, but soon realizes she can protect Anissa with the scorching power of the pillars-of-flame. Only her tender love for Anissa and her mission to return the girl home to the Tribes-under-the-Dome matter. As her body grows weaker, not even the inexorable unraveling mystery of who, or what, Peace-in-the-Sky really is can deflect her from the task. Find out what happens in Peace In The Sky by Caye Marsh!
Peace in the Sky
Word Count:

50800
Summary: Never look a mannequin in the eyes! Edi has collected antiques and ghost stories for as long as they can remember. Some old objects buzz with history, and when Edi touches them, they see fragments of the item's story. But are the visions real? Edi desperately wants to believe in the supernatural until a mysterious ghost transforms their mom into a mannequin. Helped by Delilah, a thirteen-year-old psychic, Edi researches local hauntings to untangle how and why their mom became a mannequin. When Edi finally employs their ability to see an artifact's history, they learn the terrifying truth. The ghost that turned Edi's mom into a mannequin wants to resurrect herself, and she doesn't care how many people she murders in the process. If Edi doesn't put her spirit to rest by the end of the summer solstice, dozens of people will be forever mannequinized, including Edi and Delilah's moms. Find out what happens in Junk Junction by Sara Codair!
Junk Junction
Word Count:

119000
Summary: A single father fights to retain control as he shares his body and mind with an evolving AI. It's been nine years since the government banned all technology. So, when Joel Lodowick, a young transgender father struggling to support his five-year-old daughter, has an old bionic upload itself into his head, he is faced with a decision: Go to the cops and risk prosecution? Or use the robot's skills to turn his life around? Scared of losing his daughter, Joel chooses the latter. Heightened intelligence and physical enhancements quickly land him a better job and a brighter future. But things take a sinister turn when Joel realizes his uninvited companion has an agenda of its own, which may or may not include leaving him in control. Unable to approach the government who covered up the truth about AI sentience, Joel finds himself on the run. With his daughter's life on the line and his own body turning against him, he must find a way to convince the bionic in his head to value his human life before he loses the chance forever. Find out what happens in My Heart is Human by Reese Hogan!
My Heart Is Human
Word Count:

117000
Summary: You can choose your friends, but you can't choose your family… Quirk and Moth have avoided killing each other long enough to solve another case. They decide on a local job next, and take up the search for a missing scientist. How could Quirk know this new mystery put them on a headlong collision course with his troubled past, a plethora of personal issues, and a hoard of genetic hybrid creatures with an appetite for anything that moves? When their client dies in mysterious circumstances, law enforcement pursues the dysfunctional duo all the way to a research lab in frozen Yellowknife. Can Quirk and Moth find the scientist before they are banged up for murder, or has she already been eaten? Is it coincidence Quirk's father-in-law bought the company? Can they expose the shadow from Quirk's past and clear their names? Quirk and Moth need time, but it's fast running out, and the bodies are piling up. Find out what happens in The Carborundum Conundrum!
The Carborundum Conundrum
Word Count: Information not available
Summary: Forty years after landing on Lida, the colony still isn't finished. Agetha has survived many more battles than she anticipated when she first landed on her new home planet. She's older and wiser, has gained family and lost loved ones. And yet her reward for four decades of service is to be pushed to the colony's outer edges with the other aging Generationals. But that was only the beginning of her adventure. The biomass has spent years studying the intruders who landed on its surface, carving a new home from its very essence. Never satisfied in its attempt to communicate with this new and invasive species, finally it has found a way to express its intentions. The colonists may never be the same. Discover the fate of the colony in the second book of The Biomass Conflux trilogy!
To a Fungus Unknown
Word Count: Information not available
Summary: Before Ardulum, there was the Mercy's Pledge. One year after saving the Neek homeworld and redefining the people's religion, the crew of the Scarlet Lucidity returns to the Charted Systems for a much-needed break. For Nicholas and Yorden, the Systems will always be home, but for Emn and Atalant, too many memories compound with Emn's strange new illness to provide much relaxation. Tales from Ardulum continues the journey of Atalant, Emn, Yorden, Nicholas, and Salice as they try to define their place in a galaxy that no longer needs them while battling the artifacts of Ardulan colonization. Other stories include Yorden's acquisition of the Mercy's Pledge (and his grudge against the galaxy), Atalant's exile from her homeworld, Ekimet and Savath's romance, and many others.
Tales From Ardulum
Word Count: Information not available
Summary: The planet wakes. Atalant is torn between two worlds. In uncharted space—head of a sentient planet—the new Eld of Ardulum now leads the religion she once rejected. Emn is by her side but the Mmnnuggl war brewing in the Charted Systems—threatening her homeworld of Neek—cannot be ignored. Atalant must return to the planet that exiled her in order to lead the resistance. She must return home a god, a hypocrite, a liar in gold robes, and decide whether to thrust her unwilling people into the truth of Ardulum, or play the role she has been handed and never see her family, or her world, again.
Ardulum: Third Don
Word Count: Information not available
Summary: Ardulum. The planet of myth. The planet of unwanted destiny. The Charted Systems are in pieces. Mercy's Pledge is destroyed, and her captain dead. With no homes to return to, the remaining crew sets off on a journey to find the mythical planet of Ardulum—a planet where Emn might find her people, and Neek the answers she's long sought. Finding the planet, however, brings a host of uncomfortable truths about Ardulum's vision for the galaxy and Neek's role in a religion that refuses to release her. Neek must balance her planet's past and the unchecked power of the Ardulans with a budding relationship and a surprising revelation about her own genealogy. Ardulum: Second Don blends space opera elements and hard science into a story about two women persistently bound to their past and a sentient planet determined to shape their future.
Ardulum: Second Don
Word Count: Information not available
Summary: Ardulum. The planet that vanishes. The planet that sleeps. Neek makes a living piloting the dilapidated tramp transport, Mercy's Pledge, and smuggling questionable goods across systems blessed with peace and prosperity. She gets by—but only just. In her dreams, she is still haunted by thoughts of Ardulum, the traveling planet that, long ago, visited her homeworld. The Ardulans brought with them agriculture, art, interstellar technology…then disappeared without a trace, leaving Neek's people to worship them as gods. Neek does not believe—and has paid dearly for it with exile from her home for her heretical views. Yet, when the crew stumbles into an armed confrontation between the sheriffs of the Charted Systems and an unknown species, fate deals Neek an unexpected hand in the form of a slave girl—a child whose ability to telepathically manipulate cellulose is reminiscent of that of an Ardulan god. Forced to reconcile her beliefs, Neek chooses to protect her, but is the child the key to her salvation, or will she lead them all to their deaths?
Ardulum: First Don
Word Count:

81,000
Summary: Explore the birth of a new world! Journey through time and space to the intricate biosphere of Juno, where three species have been birthed by the gods. First the Kuhifadi, inheritors of sun magic, able to do great deeds with magic stored in their bodies. Second the fearsome Uchafumlaji, technological savants who live in the depths of the ground. Third the weird Ngisikaa, a species uplifted from animals through communal memories. Small decisions and single individuals will affect the tide of history. Learn of the first Ngisikaa to meet death, whether a Kuhifadi will make the sacrifice to become a mage, and if an Uchafumlaji can build a bridge to the past. These stories and more will create The World of Juno! With content by: Nick Bright and Brent Lambert, C.J. Hosack, Nate Battalion, Daniel Eavenson, Malcolm F. Cross, Katie Cordy, William C. Tracy, N.L. Bates, Reese Hogan, Cedan Bourne, Robin C.M. Duncan, and X.M. Moon Genres: Science Fiction / Fantasy / Adventure / LGBT and Non Binary Market: Adult
The World of Juno
Word Count:

97000
Summary: The seas spell freedom. Pirates and kraken, boats and submarines, deadly sirens, mermaids, and the women who face them all. These are our heroes. High seas adventure, fantasy, and magic weave together in this sapphic anthology focusing on the joy of the unbounded oceans. If you like diverse stories with lesbian and sapphic heroines exploring oceans, battling sea monsters, and seducing pirates, buy Farther Reefs today! With stories by: Sarah Day and Tim Pratt, Kim Pritekel, Kyoko M. Sara Codair, William C. Tracy, N.L. Bates, Robin C.M. Duncan, Vanessa Ricci-Thode, Margaret Adelle, and J.S. Fields Genres: Science Fiction / Fantasy / Adventure / Lesbian / LGBT and Non Binary Market: Adult
Farther Reefs
Word Count:

100,000
Summary: Lida was their last chance for an uncolonized planet. But a world-spanning fungus had colonized it first. Agetha and her husband have spent their whole lives in the fleet's zero-G. Now all is turmoil as the fleet lands, discovering they are surrounded by a single fungal biomass spanning the entire planet. To build a new home, the fleet must confront a dangerous organism, and Agetha must decide if she can raise a family in this inhospitable landscape. Jane Brighton holds tenuous command over the colony and its administrators. She and the other gene-modded leaders emerged from their four-hundred-year suspended animation to find a crew much different from the one that departed Old Earth. Jane must direct the colony's fragile growth and defend it against being overrun by the fast-growing biomass. But there is something none of the colonists know. The massive organism that spans the planet is not simply a fungal mass, nor even a chimerical combination of species that once roamed the planet. The biomass has desires and goals, and one is to know these strange beings carving out a home in its midst. Download today to read of the colony's fate in Of Mycelium and Men! Genres: Space Opera / Science Fiction / Colonization / Alien Contact / LGBT / Non Binary / Trans Market: Adult
Of Mycelium and Men
Word Count:

100000
Summary: They say, "Never work with androids or children." Quirk had one job to do, deliver papers to a Milan mafia boss, before leaving Earth for his home in the asteroids. But that was before being tailed, poisoned—oh, yes—and hijacked into raising foulmouthed fourteen-year-old convent girl Angelika Moratti, aka Moth, who'd rather see him asphyxiate in space. Fleeing assassins, Quirk, Moth and her syRen® android S-0778 ride the space elevator to the Moon, where Quirk hires on to hunt an ex-terra-former who somehow used an android to murder his doctor. But which android of the two hundred under Lunaville's dome? The trail of bodies grows, time is running out; the only way they can save the dome and the two thousand souls beneath it is to solve The Mandroid Murders. Genres: Science Fiction / Thriller / Mystery / Adventure / LGBT and Non Binary Market: Adult
The Mandroid Murders
Word Count:

78,500
Summary: In the 23rd century, spaceships just don't go missing. FBI agent Ray Volk is assigned to a task force to investigate a tragic accident: the disappearance of interplanetary passenger liner ValuTrip Cardinal, carrying 500 souls between Mars and Earth on a routine run. What looks like a cut-and-dried case of pressure loss is complicated by the arrival of a Martian Captain. A very cute Martian Captain who keeps sticking his nose in Ray's investigation. Martian exchange student Kelly Rack knows the disappearance is no accident. She survived the ships' hijacking, but learns the former cruise entertainer leading the pirates has plans for the passengers, and they don't include sightseeing. Kelly has avoided the murderous pirates, except now an off-duty Earth Commander insists on organizing resistance for the passengers. She forces Kelly to climb through service tunnels on sabotage runs, risking capture and death. Can Ray shake down the right accomplices to capture the good ship ValuTrip Cardinal before its new captain spaces everyone on board? Will Kelly discover the pirates' hidden plans for their prisoners? The race is on, because One of Our Spaceships is Missing! Genres: Space Opera / Military Sci-Fi / Science Fiction / LGBT and Non Binary Market: Adult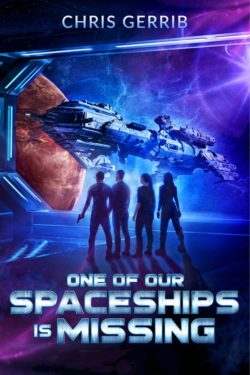 One of Our Spaceships is Missing
Word Count:

21,400
Summary: When do dreams become reality? Orin sells dandelion latex at a no-name market, barely scraping by. Mette is a princess. Maybe. What Orin does know is that for thirty seconds every night, Mette visits Orin in xir dreams. Orin has long since written the fancy ghost woman off as a recurring nightmare, but when Mette insists upon meeting in real life, Orin's inner world turns out to be more substantive than imaginary. Along with best friend Blathnaid, Orin embarks on a journey to discover the truth behind xir otherworldly connection--determined to free xir mind and finally get a good night's sleep. But it's an ancient, planetary magic that binds Orin to Mette, and Orin's dandelions may be their only chance to survive the separation. If you want a fun, queer romp through a sci-fi planet with magic and dragons (of a sort), download Awry with Dandelions today! Note: this book uses xie/xir pronouns for Orin. Genres: Space Opera / Science Fiction / Romance / LGBT Lesbian Non Binary Market: Adult and New Adult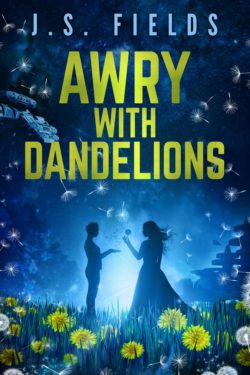 Awry With Dandelions
Word Count:

132,000
Summary: Rules were made to be broken. From terraformed outposts to magical realms, journey to worlds where deadly plants, rampant biodiversity, or failed colonies have created irresistible opportunities for those brave enough to seize them. New worlds, found family, mystical secrets, and deadly science weave together in this lesbian-centric anthology focusing on a very different kind of first time—a first encounter with a world, or being, entirely unlike our own. If you like diverse stories with lesbian heroines practicing science, magic, and seduction, buy Distant Gardens today!
Distant Gardens
Word Count: Information not available
Summary: The Dissolution is here. It is both an end, and a beginning. "Science fantasy with fantastic queer rep" -J.S. Fields, Author of the Ardulum Series The Dissolution has begun. Sam is finally reunited with Enos and Inas, only to see his new home under siege by beings that dissolve reality at a single touch. Even as they battle their personal demons, the three apprentices must also fight to save their home. Enos lashes out at those she loves, plagued by voices she's consumed, and Inas must risk his sanity to access ancient memories of the Nether. Sam must learn how he uniquely affects the Symphony, but there is little time to master what usually takes a lifetime. The Nether is leaderless and the Assembly is in chaos. The three apprentices must counter an invasion by aliens who rip the Symphony, and the very universe, apart. Ancient antagonists will resurface, a battle must be fought, and the secrets of the Nether and the universe will be laid bare in this final book of the Dissolution Cycle. If you like epic fantasy, space opera and music-based magic, you'll love William C. Tracy's Dissolution Cycle. Download Fall of the Imperium today and discover the diverse cultures, genders, and alien species of an epic science fantasy space opera! The Dissolution Cycle (Epic Space Opera, LGBT): Book 1: The Seeds of Dissolution Book 2: Facets of the Nether Book 3: Fall of the Imperium Book 4: Tales of the Dissolutionverse (Novella collection)
Fall of the Imperium
Word Count: Information not available
Summary: The Dissolution approaches, and all will change. "Science fantasy with fantastic queer rep" -J.S. Fields, Author of the Ardulum Series The Dissolution approaches. Sam has saved the Assembly of Species, but at a terrible cost. Locked in his apartment, his memories gone and his best friend abducted, he is once again crippled with anxiety. Meanwhile, Enos struggles to free her brother from imprisonment, alone for the first time in her life. Her true species has been revealed, and there are hints the deadliest of her kind survived an ancient war. But the Nether contains more secrets. A musical chime disrupts daily life, signaling changes to its very fabric. To solve this mystery, Sam must face his anxiety and confront truths about his memories and unique abilities. Only then can he save his friends from the machinations of the Life Coalition, by understanding the reality behind the Facets of the Nether. If you like epic fantasy, space opera and music-based magic, you'll love William C. Tracy's Dissolution Cycle. Download Facets of the Nether today and discover the diverse cultures, genders, and alien species of an epic science fantasy space opera! The Dissolution Cycle (Epic Space Opera, LGBT): Book 1: The Seeds of Dissolution Book 2: Facets of the Nether Book 3: Fall of the Imperium Book 4: Tales of the Dissolutionverse (Novella collection)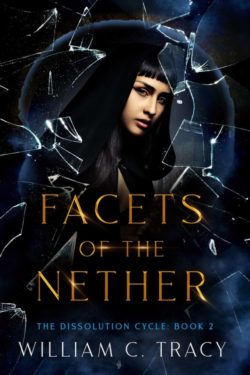 Facets of the Nether
Word Count: Information not available
Summary: Discover ten planets, joined through music-based magic and an immense sentient crystal. This anthology contains ten stories from the popular Dissolutionverse universe! Journey with a new majus as he investigates the Pixie homeworld and tries to avert a war. Learn how to change the Symphony during a search for a majus' lost brother. Find a new relationship on an island at war! Travel with merchants in an old war train transporting suspicious cargo. Fly with the first majus in space! Discover the food and culture of the ten species. Uncover what lurks in the basement of the House of Potential. Investigate magic, mystery and murder when a miscreant attacks the secret Society of Two Houses! Confront other-dimensional entities alongside an ancient being. Climb to the top of a miles-high wall with a crew riding a giant steampunk beetle! If you like space opera, fast-paced adventure, music-based magic, and complex, diverse characters, then you'll love this collection of stories from William C. Tracy's Dissolutionverse. Pick up Tales of the Dissolutionverse to discover the music today! There's more adventure in The Dissolution Cycle (Epic Space Opera, LGBT): Book 1: The Seeds of Dissolution Book 2: Facets of the Nether Book 3: Fall of the Imperium Book 4: Tales of the Dissolutionverse
Tales of the Dissolutionverse
Word Count: Information not available
Summary:
Music and magic. Steampunky science. The Dissolution is coming.
Eighteen year old recluse Sam van Oen lives with his aunt, takes online college courses, works in technical support, and tries not to remember the freak storm that killed his parents ten years ago. But anxiety and reclusion bring up memories he doesn't want. Just as Sam gathers courage to send in his application for college away from home, the temperature drops and the sun goes dim. Ice forms in August, and a portal opens in his fireplace. This time, Sam can't run. This time he's sucked in. Now Sam must survive in the flourishing capital of ten alien species, home to thousands who can change the Symphony underlying the universe and alter reality. Sam's anxiety attacks and fear of crowds transforms the Nether into a frightening, expansive city. To find his home again, Sam must learn to control the music inside him, while devastating voids threaten to destroy the Nether and everyone he has grown to love. "
Simply Put, This is a Brilliant Book. Read it Now.
" -Scattered Thoughts and Rogue Words Blog If you're looking for an awesome ride across multiple homeworlds filled with magic, science, music, and diverse alien species, don't miss the first book in William C. Tracy's Dissolution Cycle! The Dissolution Cycle (Epic Space Opera, LGBT): Book 1: 
The Seeds of Dissolution
Book 2: 
Facets of the Nether
Book 3: 
Fall of the Imperium
Book 4: 
Tales of the Dissolutionverse
 (Novella collection)
The Seeds of Dissolution