Word Count:

73900
Summary: "It's not all about serving coffee and typing reports." Working for a secret organisation specialising in alien cover-ups, Connor Smith is no stranger to the abnormal or dangerous. His love life on the other hand… not so exciting. Until he reluctantly agrees to a blind date and meets the perfect bloke, Jason. Things are finally falling into place for Connor, so of course that's when he attracts an alien stalker. Noah Jones, ex-alien, has been stranded on Earth and forced to live as a human since 1648. Alone and detached from the world around him, Noah has spent centuries observing and recording humankind. In all that time, he's only experienced a connection with a human once… until he finds Connor. Even knowing Connor is in a relationship, Noah can't ignore their potential bond, or stay away. While dealing with missing alien artefacts, a dangerous and shadowy group of collectors, and the ever-present Noah, Connor finds his orderly life crumbling around him. At least he still has the perfect boyfriend… When Noah goes missing, Connor is forced to face the feelings growing between them and the mounting evidence that Jason isn't who he says he is…
Aliens, Smith and Jones
Word Count:

107000
Summary: An ancient evil in Anne's head aims to ruin her tranquil life and end humanity. It must be Tuesday. A house of her own with a white picket fence, complete with a loving partner, Anne Perrin finally has the life of her dreams — including the job she always wanted and a caring family to share it all with. But every Eden has its Pandora's Box. Anne's personal heaven is marred by a malevolent presence in her head who, if given a choice, would use her to usher in a dark age, ending humanity as she knows it. The only thing holding it at bay is an unpredictable computer implant in her chest that seems to have its own agenda. Two unexpected visitors turn Anne's delicate world upside down in completely different ways — one better than she could have ever hoped, one catastrophically terrible — pitting Anne in a nightmare battle against the very people she holds dearest: her family.
Angels Found
Word Count: Information not available
Summary: History is a Lie. One final battle will decide whether Humanity will survive to tell the tale. Welcome, to the End of Days. Jacob Atkins was eighteen years old when he lost his best friend, Mark. Since then, he's tried to move on with his life, building a career in the Hourglass Corps. Then an unexpected convergence of events threatens to expose the Hourglass, and destroy everything they have tried to accomplish. Martin Atkins thought he was perfectly happy as a relatively unremarkable Captain in the Confederation Marines, until a terse message landed in his inbox from a man he thought was the love of his life. Now, all the secrets his family has inherited are at risk, not only from humanity, but from an insidious threat that he has only glimpsed until now. Calvin Teague has been Michelle Atkins's obsession since the Janus Incident. But the fugitive traitor is much more than he appears, and at long last, all the misshapen puzzle pieces fall into place as the mystery of his role is finally unravelled, leaving her with no option but to wage a desperate war against the most implacable and terrifying enemy humanity has ever faced: Its children.
Ascension
Word Count:

125,000
Summary: For the past few years Yarroway L'Estrella has lived in exile, gathering arcane power.  But that power came at a price, and he carries the scars to prove it. Now he must do his duty: his uncle, the king, needs him to escort Prince Garith to his wedding, a union that will create an alliance between the two strongest countries in the known world. But Yarrow isn't the prince's only guard. A whole company of knights is assigned to the mission, and Yarrow's not sure he trusts their leader. Knight Duncan Purefroy isn't sure he trusts Yarrow either, but after a bizarre occurrence during their travels, they have no choice but to work together—especially since the incident also reveals a disturbing secret, one that might threaten the entire kingdom. The precarious alliance is strained further when a third member joins the cause for reasons of his own—reasons that may not be in the best interests of the prince or the kingdom. With enemies at every turn, no one left to trust, and the dark power within Yarrow pulling dangerously away from his control, the fragile bond the three of them have built may be all that stands between them and destruction.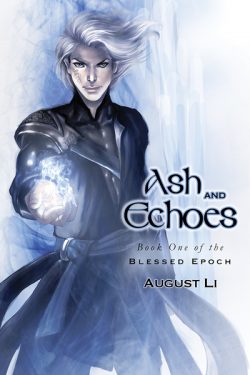 Ash and Echoes
Word Count: Information not available
Summary:
Withrow Surrett, cantankerous vampire lord of North Carolina, is passing the long winter nights of the off-season in the sleepy resort town of Sunset Beach. When the nights are long and humanity slumbers, where else would a vampire go but the beach? This is no mere vacation for Withrow and his cousin Roderick, though. They're hunting down a nest of nasty elder vampires who want to take over the world!
Of course it's not that simple, because for Withrow nothing ever is. Withrow and Roderick - and their team of frienemies, rivals, and allies - soon learn there are stranger things afoot than vampiric machinations among the dunes of Sunset Beach: mysterious mortals, twisted sorceries, and fleeting apparitions. Through sabotage, espionage, and bare-knuckled brutality Withrow must find and stop the elder vampires before they play the ace up their sleeve!
Kick back in the sand with the fourth installment of this vampire and urban fantasy series, perfect for fans of Rick Gualtieri, Jeff Strand, or Christopher Moore.
Attempted Immortality
Word Count:

123179
Summary: Arrigo Giancarlo's friends think he's a rich young man with the unusual job of paranormal investigator, working with his psychic assistant in Las Vegas. In truth he's a two-thousand-year-old vampire and member of the Chiaroscuro, a group of Supernaturals dedicated to keeping humanity safe from the more dangerous of their kind. He's also openly bisexual… but alone. When he spots Luc St. John in a bar, Arrigo is intrigued. What begins as an effort to repay the kindness shown to him in the past quickly turns into much deeper feelings for the suffering and displaced Cajun. For Luc's part, he feels too poor, too uneducated, and too bound to his hateful family to ever be worthy of elegant and cultured Arrigo. An old enemy, Eleni, blames Arrigo for murdering her true love. On the anniversary of that death, she's back to take revenge. As Arrigo's closest friends fall victim to savage attacks, he fears nothing will keep Luc safe. Should he break both their hearts and let Luc go, or is it too late? If Luc's already in Eleni's sights, Arrigo knows that like most things in Vegas, the odds are against him.
Blood Red Roulette
Word Count:

120000
Summary: U.S. Marshal James Creed has known loss, starting from the untimely death of his wife and daughter in a sudden fire. His work, chasing down and arresting outlaws across the Wild West, is all he has left to live for. Then one day, in 1876, the infamous killer Corwin Blake catches Creed by surprise and guns him down. Creed awakes after a mysterious young woman resurrects him in a basement laboratory beneath a brothel. Half alive, Creed feels torn between his need for justice and his desire to fall back into the peace of death. Creed's instincts drive him to protect the city of Santa Cruz, California, from the outlaws it harbors while searching for Blake. He uncovers a secret criminal organization, likely protecting Blake, determined to use resurrection technology for its own ends. The former marshal, now faster, stronger, and a more deadly shot than ever before, must work with a brothel madam, a bounty hunter, and the remaining marshals to uncover the criminal syndicate before they can misuse the machines of rebirth and create more mindless zombies. Meanwhile, he must also stop Blake, before the outlaw kills the only people he cares about. His own death can wait.
Bodacious Creed
Word Count:

117000
Summary: Sometimes growing up means giving up your preconceptions. Aaron Anderson and Jake Matthews were childhood sweethearts until Aaron developed psionic abilities that turned both of their worlds upside down and tore them apart. Six years later they reconnect when Aaron returns home to work with a youth summer camp affiliated with SPIRE. Jake is at the same camp, along with his current partners, to protest the organization funding it. Sparks fly when the couple reunites and Aaron discovers hidden abilities that bring him to the attention of SPIRE. Aaron and Jake have every intention of seizing their second chance at love. But once more, forces outside their control are at play. And the organization Aaron believes in is at the center of events targeting vulnerable youth. This M/M urban fantasy contains an open M/M/M relationship as well as an M/M relationship.
Bright Spark
Word Count:

65000
Summary: A young man sold into servitude has his loyalties tested in ways he never imagined. Raised in an orphanage in Dickens, Daniel doesn't know who his parents were, where he comes from, or even his last name. Like all orphans, on his 16th birthday, he's sold to the highest bidder. Not knowing where he's going, who's bought him, or what they even want with him, Daniel embarks on an adventure he never thought he'd take. He finds love, a family, and a secure future - yet in a split second, makes a decision he ends up regretting the rest of his life. Brothers begins fifteen years before the Red Dog Conspiracy series. Warning: Language, smoking, use of alcohol and drugs, attempted suicide by hanging, M/M underage sexuality with consent issues, forced servitude, blood, gun violence, a man being beaten by a horsewhip, murder, discussion of child prostitution, underage M/F sexuality with age gap (female older).
Brothers
Word Count:

22000
Summary: RELEASING IN AUDIOBOOK FORMAT APRIL 26TH, 2021 Colton is a trans man living in a climate-changed world. He plies the canals that used to be city streets, earning a living taking tourists on illicit journeys through San Francisco's flooded edges beneath the imposing bulk of the Wall. Tris is an elf who comes through the veil to the City by the Bay - the Caille - on a coming of age pilgrimage called the Cailleadhama. He is searching for his brother Laris, who went missing after crossing through the Caille years before. The two men find they have common cause, and together they set off to find Laris in a world transformed by the twin forces of greed and climate change. And in the end, they find out more than they ever expected, both about the warming world and their own selves. Note: This story was originally published in the "Myths Untold: Faery" anthology from Wilde City Press. It is presented here in its original form.
Cailleadhama: Through the Veil
Word Count:

120,000
Summary: Whose hand will orchestrate the change in the world? The decade-long war with Johmatra is over, but peace hangs by a thread in Garith's kingdom. Yarrow, isolated in his island realm, refuses to abide by the treaty or to follow the dictates of the priestesses. Others—Octavian Rose among them—are uneasy with the growing military power of the temples, and the mage island of Espero remains a tenuous ally. Garith knows his people cannot weather another conflict and that infighting will leave their lands vulnerable to further invasion. The arrival of a Johmatran ambassador with his own agenda calls everyone's loyalties into question. Sides will be chosen, and the consequences of those choices will have repercussions no one can foresee. Even among the turmoil, Yarrow is determined to have his vengeance against the thirteen goddesses and heal the world's magic. But how far will he go, and what lines is he willing to cross? As unlikely alliances are forged and enemies are revealed, Prince Thane seems to be the key to forgotten knowledge that will shape the future—and some will do whatever it takes to control him.
Calling and Cull
Word Count:

117,600
Summary: The Action Packed Conclusion to the Peridot Shift Trilogy Peridot is on the edge of annihilation. Once life-giving, the world's Trade Winds are transforming people into soulless monsters. The surviving Alchemist gods neglect their followers or take advantage of them. Even worse, a delicate peace has been wasted, and everything and everyone is at stake, especially Meran, the mistreated embodiment of the planet. Captain Talis and the crew of Fortune's Storm must try to do some good with what's left of Peridot in the hope that, together, they'll reclaim the hidden pieces of Meran's soul before the chaos seals her disastrous fate.
Cast Off
Word Count:

139,000
Summary: In a condemned hotel, an intelligence operation to retrieve a DNA-altering bioweapon goes horribly wrong, sparking a scandal that could bring down an agency ... and a city along with it. Adasha Denali resolves disputes for Naion—using words, not weapons. But with her agency under fire and her mentor fed to the wolves, she'll have to get her hands dirty. Racing to discover who's undermining Naion's security and why, Adasha runs headlong into corporate mercs, an engineered spy, and a man losing his mind to a new form of intelligence. Meanwhile, the once-great immersion hacker Neon Nik is on the ugly side of broke, struggling to pay off circling loan sharks. When he inherits a piece of advanced tech that throws him into Adasha's path, threats of dismemberment become the least of his problems. Now he's got a vortex of hired killers on his heels and a decision to make: sell out or suit up.
Centricity
Word Count:

75400
Summary: JT Austin. Hero of Amargosa's liberation. One of the Children of Amargosa. Now a Navy pilot. Serving with his comrade, Mitsuko Yamato, aboard the Queen Maria Sophia, he is handed what should be a milk run: Retrieve Lt. Cmdr. Edward Windsor from his garrison on a remote – and smelly – planet as he has just become king of Bonaparte, the Compact's only planetwide monarchy. However, an unknown attacker disables the Sophie, boards the ship with killer mechs, and sends JT with the new king and his entourage fleeing their ship. He will have to talk fast to make a deal with the enemy Gelt, summon his mentor Suicide for help, and get the king to safety. He will also discover he has at least one traitor in his midst. He will also discover his surrogate mother has a secret that will shatter his world.
Checkmate
Word Count:

130000
Summary: The world was forever changed when a government genetic experiment created the Chromodecs from a dead alien in 1952. Decades later, when it became apparent that society needed a way to deal with a hybrid humans with unheard of powers, the CORP was created. The Chromodec Office of Restraint and Protection was a special government police agency formed to keep track of the Chromodecs. This particular tale involves two refugees, young babies who were sent down to Earth to escape being used as pawns in an interplanetary war, despite the fact that Earth itself wasn't so safe. Destined to be Q'sirrahna, or soul mates as the humans called it, Amari Losira Del Rey and Zendara Inyri Baen-Tor would grow to be more powerful than any other beings on the planet, if they could find each other first. After being forced to hide from the CORP when it's realized their powers could level entire cities, Amari and Zen will have to answer one question. Who will save the world when it all falls apart?
Children of the Stars
Word Count:

130000
Summary: When the slightest touch triggers visions of horror, you learn not to let anyone close. After more than a decade hiding from society, Seth Albright is sheltered. His visions make it a necessary evil. After a precocious emergence as a seer when he was eight, his mother took him to live in the woods. To protect him. When he can't take another day of isolation, Seth turns to SPIRE. There, he gets partnered with Roy Merchant as his anchor. Enough inexperienced psions have burned Roy by using him as a stepping stone to last a lifetime. Roy has seen scandals come and go in his time with SPIRE. Seth has seen atrocities most people couldn't imagine. But neither of them has seen anything like what's coming for them next. This is MM urban fantasy containing some mild BDSM elements and an age gap.
Clear Sight
Word Count:

72000
Summary: Vampires and werewolves live long lives. The Sleepless City saga might have ended but the story continues… Welcome to the Vampire Guard, where legend and myth meet science and technology.   Vampires make the best spies. Throw a smart-mouthed werewolf in with three vampires, mix well, and The Vampire Guard's newest team is bound to become one of their greatest assets. Super spies with a full range of skills. Warrior, hacker, thief, and scientist.  They get in, do the job and get out before the bad guys ever know what hit them. Forge, Blair, Declan, and Lucas are thrust into the world of high-tech spies and top-secret espionage conspiracies. Recruited into the world's most elite and secret organization with one singular mission. Protect those who can't defend themselves from ruin. Life becomes complicated when an impending Presidential visit to their town, Boggslake, throws them headlong into the world of the vampires and werewolves of the Vampire Guard. Very quickly they uncover and confront a werewolf terrorist organization known as the Qiguan. Together they must thwart an assassination attempt on the open waters of Lake Superior while tracking a previously unknown biological weapon controlled by the Qiguan—a weapon which may very well mean death for one of them.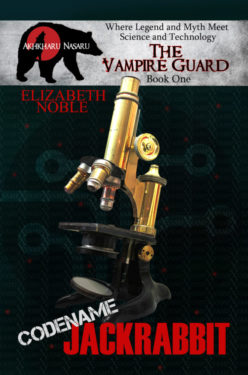 Code Name Jack Rabbit
Word Count: Information not available
Summary: Eclectic, imaginative, and unexpected, Community of Magic Pens features forty genre-spanning flash and short stories--including fantasy, humor, science fiction, romance, historical fiction, satire, and mystery--bringing together a rich group of diverse voices from a wide range of backgrounds and intersections. Fountain pens, markers and ink, charcoals, spy pens, a braille writer, a printing press, virtual reality, and a supernatural pizza: whether revealing unspoken truths, fighting injustice, or finding friendship and love, our pens have power. Join us as a recent graduate of superhero school struggles to understand her gift, a disabled android interviews for a job, a queen's conscripted artist must pull reality from illustrations on parchment, and a grandmother's secret room is…better kept a secret. Tales of struggle and triumph, compassion and hope: Community of Magic Pens is a celebration of our shared story.
Community of Magic Pens
Word Count:

250000
Summary: Can a Warlord and a Prince find love when the galaxy is on the brink of war? Chief Warlord Sohm'lan has a job he loves protecting the family who claims him as one of their own. He has known the loss of a mate and believed he would walk alone for the rest of his life… that is until Prince Mestor demanded more from him than duty. Unable to fathom why Mestor would want a widowed older warrior, Sohm'lan maintains his distance believing Mestor will eventually choose an amor closer in age and experience, even though the thought causes him more pain than it should. Prince Mestor is tired of pretending and his patience is eroding. He needs Sohm'lan to see past their respective ranks and duties to who Mestor is underneath it all. Worried Sohm'lan will be lost to him if he pushes too hard, Mestor and Sohm'lan are caught in a dance of denied desires and tangled obligations. Warlord Sohm'lan and Prince Mestor struggle to find a way to their heart's desire against the backdrop of galactic conspiracies, the dangerous mission escorting the Fal'Amoric royals, and discoveries within the Vondorian family that threaten to tear apart everything they hold dear. The two of them must stand together to fight the coming battle whatever the consequences. *Note: Constant is 250,000 words and is the third book in the series that must be read in order.
Constant
Word Count: Information not available
Summary: Two friends. Two worlds. A selfish desire that threatens them both. Raijin killed a witch and found himself cursed. Sandro went to Raijin's aid and became an assassin's target. Neither expected that they would trigger the biggest upheaval their world had seen in a thousand years. And that it was the love between them that would lift the curse. Cursed, the second book in the Balance of Magic series, is a slow-burn m/m fantasy romance featuring friends-to-lovers who become soulmates, irate death gods, curses, inept, narcissistic politicians, curious, compassionate witches, and a found family.
Cursed