Fantasy stories that include queer characters and/or a queer storyline. Return to general Fantasy
Note: these books are currently sorted by release date, with newest first.
Word Count: Information not available
Summary: Dan Ackerman received the 2018-2019 Rainbow Award for Gay Contemporary General Fiction. Two titles shared the honor: The Things that Come and That Doesn't Belong Here. Dan is a dominant, innovative, unique voice in LGBTQ fiction. Angels shouldn't pal around with demons, especially not ones they've been sent to assassinate. They shouldn't work with them or cook them dinner, or strike a deal with the Devil for them either. Sunshine probably isn't a very good angel. The demon in question is Felix Specter. He's forgiven Sunshine for stabbing him all those years ago. He's got a lot on his plate: a curse, his mental health, and a questionable love life. Finding out Sunshine owes the Devil a few favors doesn't help. Neither did that kiss, not that Felix will talk about it anyway. On top of everything else, Sunshine and Specter have a case to solve. They handle issues that human detectives can't, like monsters in the sewer, mages doing illegal charms, and runaway witches. But they've always dealt with anything the city has to offer. Would could be different this time?
A Lady Who Looks Good When She's Crying
Word Count:

54000
Summary: Silas Thornwood's worst nightmare has come to life. Darien's familiar Pip is gravely injured, and Darien and Jasper have been kidnapped. Someone ruthless and violent is holding the man Silas loves prisoner, for purposes he doesn't want to imagine. Silas needs help from his friends to locate and rescue Darien. And when he does, those responsible― whether sorcerer, human, or demon― are going to be truly, utterly sorry…
Trapped by Greed
Word Count:

93700
Summary: A princess on the run. A captain on the hunt for treasure. When their paths cross, will they be each other's salvation? Keola is a mermaid – and bound for marriage to a foreign human prince. Unable to face a life cut off from the ocean with a man she despises, she chooses freedom at a terrible cost. Posing as a human wavesinger to remain hidden from her pursuers, she finds work on the ship of the dashing captain Anaar Kahlani.Anaar is searching for a mythical treasure and believes that Keola is the key to finding it. Amidst the hunt for fame and fortune, Anaar begins to fall for the mysterious wavesinger. Confronted with a secret and a dangerous revelation, she must decide what price she is willing to pay for untold riches – and for love. When Keola's past catches up with her, can they survive the oncoming storm together, or will the trials ahead demand more of them than they are willing to sacrifice?
A Melody in the Deep
Word Count:

32026
Summary:
Once upon a time, two handsome young princes fell in love, faced down adversity, and lived happily-ever-after…until one romantic evening, they unwittingly ate a confection laced with a mind-wiping toxin.
Crown Prince Efren of Zioneven blindsided Prince Marcelo of Sheburat when he used The Contingency Plan embedded in a peace treaty to marry the naïve young prince. Now, Marcelo is shocked again when he awakens in an unfamiliar bed, in an unfamiliar land, in the arms of a stranger who's taking such liberties!
Will that ignominious new beginning to their relationship doom their chances at rekindling their love? Or will Efren's giddiness and the less formal surroundings of Zioneven propel them toward a more teasingly fun rapport?
Marcelo and Efren have forgotten more than their love. On their journey home to Zioneven, their Best-Laid Plans went awry when Marcelo was abducted. Now, neither remembers the unexpected strength of character and ingenuity Marcelo manifested to survive his harrowing ordeal, or Efren's frantic search for his new husband.
Were Marcelo and Efren specifically targeted for the Forget-Me-Not poisoning, or were they the victims of a random assault? Is this new attack related to Marcelo's abduction and his sister's death? Will Marcelo revert to his old mild-mannered, unassuming self, or will he step up to prove he's the same brave man his new family claims he is amid the fresh danger swirling around them?
Keywords: prince, royalty, fantasy, memory loss, amnesia, novella, ebook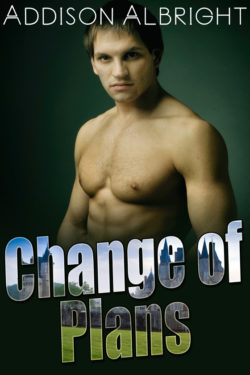 Change of Plans
Word Count: Information not available
Summary: Samantha Rain thought she was a normal woman approaching forty. Until she gets bitten by a hellhound puppy and finds herself thrown into a hidden supernatural world where saying the wrong thing could have dire consequences. With her new hellhound puppy by her side, and the captivating Lilith teaching her the ropes, Sam soon puts her detective training to use and starts uncovering the secrets of the Nox. - The Samantha Rain Mysteries Complete series includes The Case Of The Night Mark, The Case Of The Pixie Deal, The Case Of The Ruby Curse, and The Case Of The Puppy Academy. It is an urban fantasy mystery series with a slow burn f/f romantic subplot and a hellhound puppy.
Samantha Rain Mysteries
Word Count:

88,500
Summary: When secrets and lies threaten the throne, can a fierce champion tame her passion in time to stop a cruel enemy's ruthless march? Viking Warrior Princess Lena craves revenge. Hunting a killer after her husband is brutally slain, she discovers a shadowy traitor is at play behind the scenes, working to disrupt the balance of power. Placing her need for vengeance on hold when the king falls gravely ill, Lena leads an expedition to locate a fabled healer across a treacherous sea. Caitlin had been snatched from her home in Eire and sold into slavery. She prayed for a means of escape, and in storms Lena to her rescue. She is grateful, but realizes her feelings for Lena run far deeper. Mighty warrior Gunnar is loyal to the core. But when his lord orders him to sabotage the princess's royal mission, he's plagued by doubt, uncertain he's fighting for the right side. Beset by a plethora of dangers and delays, Lena battles foes on every front, even within her own heart as her love for Caitlin grows. Gunnar must choose between honor and fealty, but in the end, will a traitor's blade end all their lives? Viking Quest is a breathtaking historical fantasy novel. If you like principled characters, battles of conscience, and tender F/F romance, then you'll love Edale Lane's action-packed epic. Buy Viking Quest to destroy a fearsome foe today!
Viking Quest
Word Count:

120000
Summary: Some bonds are strong enough to last a lifetime, and change the world. Rory O'Sullivan has spent his life alone. Once upon a time, he made one real human connection as a gay man. That moment happened in Nazi captivity, and the wolf he escaped with was a Soviet soldier. They had a taste of what love might mean, but in 1944, personal happiness had to come second to survival. Now, seventy years later, when he feels the presence of Nikolai, somehow close and needing him after all that time, no one— not gay Alpha Aaron of the Minneapolis West pack, or rising political threats, or even top Alpha Rick Brown himself— will stop him. Rory's going to answer the appeal he's waited a lifetime for. Some bonds can't be denied. This is a new novel in the Hidden Wolves series.
Undeniable Bonds
Word Count:

23000
Summary: Alex always thought love was enough to keep him and Gio together. Why did they need wedding rings or legal certificates? But now, with Gio lost in a coma after a fire has destroyed their home, his partner's mother banishes Alex from his side. Locked in a gray limbo inside his head, memories are all Gio has left, and the urge to let go is getting stronger. Nothing can keep Alex from Gio's side, even if he has to break the rules. In their stolen moments alone together, Alex fights to reach Gio, one memory at a time. What if Alex's voice is the only thing that can bring Gio back?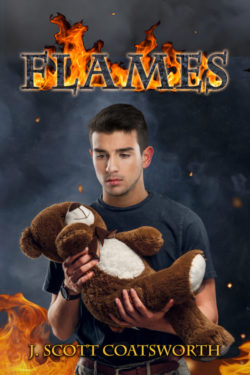 Flames
Word Count:

100000
Summary: Qwyrk is having a bad day; several, in fact. One of the Shadow folk tasked with keeping an eye on humanity, she's ready for a well-earned break in Yorkshire, but now she's (literally) run into a girl, Jilly, who just saw something quite supernatural and truly awful happen in her town. As Qwyrk tries to unravel the mystery, layers of villainy are exposed, and she's stuck with an assortment of unlikely folk that she'd rather not have "helping" her. Together, they confront ancient magic, medieval conspiracies, and the possible end of the world (that again?). It's not the holiday Qwyrk was hoping for! Qwyrk is the first in a series of four novels about the adventures of a group of misfits at the edge of reality in modern northern England, a world of shadows, Nighttime Nasties, sorcery, intergalactic councils, tacky nightclub attire, an abundance of sarcasm, and even elves… though they are a bit silly.
Qwyrk
Word Count: Information not available
Summary: Four members of The Vampire Guard—Forge, Blair, Declan, and Lucas—face a dangerous and elusive enemy. And this time, it's personal. When massive tech outages impact everything from Wi-Fi to traffic control, Blair, Forge, Declan, and Lucas think it's a simple matter of catching troublesome hackers. But they quickly realize far more is at stake. Millions of dollars in art are the target of a thief who's not afraid to kill---and he's no stranger. Not only has he escaped capture, twice, a decade ago, but he's had a hand in life-altering tragedies throughout their lifetimes. Once it becomes clear that art theft is just a fraction of his plan for mass destruction, they realize time is running out. The clock's ticking. Catastrophe is imminent. Can they find and disarm all the bombs in time or will countless lives be lost?
Quarry
Word Count:

111,000
Summary:
New York: two years after the Third World War. Humanity is rebuilding its cities brick by brick; the damage done to the people, however, is a lot harder to repair.
Dan Hardacre is one of those people. An aspiring stage actor and experienced draft-dodger, Dan struggles to find his place within the Utopic rebuild of New York City. When he's not caught up with the duties of work, Dan lives a quiet life in mourning for his mother, Dyani, who went missing when he was a teenager.
One night, Dan experiences a vivid, terrifying nightmare that puts him right on the front lines of the war for which he dodged the draft; it ends with him facing Death itself in the form of a metallic, faceless humanoid creature that calls itself the Valkyrie. To investigate the reason behind his haunting experience, Dan seeks out a meeting with his estranged father, who reveals the startling truth about Dan's dream: it wasn't a dream.
With this newfound knowledge and the powers it brings, Dan makes it his mission to return to the scene of his nightmare. However, he soon comes to know that confronting the Valkyrie not only endangers him but the war-withstanding world he leaves behind.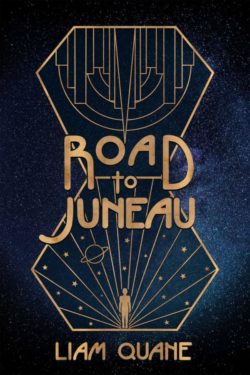 ROAD TO JUNEAU
Word Count:

128600
Summary: I escape into a twisted wilderness with a stolen relic protecting me from madness. Behind me is the mysterious stalker from across the plains. He's caught up to us. My sisters are out there somewhere out, and my unborn is here with me. Struggling to tell guardians from beguilers on a warped battlefield, I worry for all our fates. Somehow, I must bear the terrifying risk of bargaining with Surfacers in ways which ensure enslavement back home. No Red Sister can give up her mission when compelled by her Queen to see it through. Surrounded by allies and enemies alike seeking to influence the only free Davrin Elf on the Surface, I must relearn my limits when confronted by those who have none. The true scope of Etaski's saga arises in The Mark of Gold. Tangible peril meets cryptic visions, forcing a driven few to redefine what it takes to break the shackles of compulsion and forge them as bonds of loyalty. Sister Seekers is dark epic fantasy for adults with an ever-broadening scope. The saga genre-hops a bit so things never get stale. Found Family is a core theme throughout. Perfect for fans of entwined plots, challenging themes, immersive worldbuilding, and elements of erotic horror. Sexuality and inner conflict play into character growth with nuanced intrigue, intense action, and fantastical magic.
The Mark of Gold: Sister Seekers 6
Word Count:

120552
Summary: Like a spout pushing its way through soil extending deep mighty roots as it grows firm and tall, Michael like those around him has become renewed in the sun. The Wheel of Creation continues to turn through tragedy and triumph with secrets and mysteries revealed, truth discarding deceit to rot away into dust. Terror still lurks in shadow, hinting at battles yet to come and while the union of souls may reign down catastrophe upon all involved, there is a newly shared optimism that this town, rebirthed and revived again after decades can meet the oncoming storm together. Bonded in battle, humbled in heart new friendships have replaced old animosities as all the residents are finding their place in creation.Despite the odds, the couple continues their path toward blending, but if the sun sets on their hopes or the union is not supported by the Mother, disaster could befall not just Michael and Kurra but the entire Grove.Book four of The Place Of Things is Blood. The blood spilled and shared through trial and combat, forged in a family or spilled through injury, death, or pain and joy. Will the Great Mother approve of a blending of souls, or will the remains and splatter of not just Michael, but all those he holds dear be splashed in chunks upon the wedding alter.As this story concludes in the middle it continues on like the cycle of the seasons. Never ceasing always evolving. Until next time, Love from the Sacred Grove.
The Place Of Things Book Four: Blood
Word Count:

80000
Summary: What if there were a place that nobody else knew about – a secret place – where everyone was queer?" That's the question Guy, an elderly, lonely gay anthropologist asks Richard, his young psychiatrist, as he searches for his tolerable truth. During each session, Guy tells Richard a story in which he survives the sinking of a cargo ship and is washed ashore on an uncharted tropical island along side the ship's first mate, Luca. There, the two young men discover a world counter to everything they have ever known – a complex society in which almost everyone is homosexual and sex is considered the most basic form of communication. In his naive, awkward way, Guy attempts to integrate himself and win the love of a local man but first he must undergo a brutal initiation ritual, endure a crazed shaman, and swim across shark-infested waters. Meanwhile, Luca, who is unable to accept his sexuality, becomes obsessed with being rescued and degenerates into drug dependency. When Luca attempts to steal a large stash of gold salvaged from an old Spanish galleon and leave the island, Guy is forced choose between staying with the man he loves, or saving the life of the man who saved his. For more than 40 years Guy has been consumed by his longing to return to the island and recapture what he believes he has left behind. Although enthralled by his tale, Richard must be constantly wary of Guy's attempts to manipulate him and meddle in his personal life, threating to upend his own sense of truth, leaving him to question if there could really be such a society, or does it only exist within the fantasy of a lonely old gay man? Rich with legends inspired by ethnography, this is a story within a story; the two collide when the depth of Guy's subterfuge is revealed.
Eating the Moon
Word Count:

114000
Summary: The world is changing quickly for Chris now that he's part of the Immortal Community. With the events of his past finally behind him, he's still having visions and true magic is gradually taking hold in our world. There are new challenges that the Immortals must face, but Chris is still new and has no real standing in the immortal community. Learning that nothing in the Immortal community is what Chris thought and now having to face new threats, how will his new world unfold? Old enemies must work together and longtime friends may not be trustworthy. Who is lurking in the shadows? Why are they here? What does this mean for witches, immortals and humans? Can Chris' visions even be trusted given recent events, and how easily his mind is manipulated? With Juliet, Amanda, and Kirtus by his side they have to prevent the immortal and witch community from being exposed. Can they trust the local witches that are there to assist them? Can they trust their fellow Immortals? New friendships are made, and longtime alliances are called into question. How will The Called defeat these latest threats, and what does it mean for our world?
The Called
Word Count:

22277
Summary:
Witch's corpse. Witch's ticket. Witch's party.
As a counter-boy at a high-end men's boutique, Charlie Jessup's life consists of little more than work and sleep. That, and enough flirting to help guarantee his commission on sales will pay his rent. So when a twist of fate, and some behavior unbecoming that of a Ganymede employee, leaves him in possession of a dead man's pass to a mysterious Club 669, Charlie has no desire to waste it.
Every seventeen years, the House of Witches throws a party like no other. It's invitation-only, and for centuries it has helped ensure peace between the covens. It's the last place Caspian wants to be, but with the death of Queen Avel, and his own imminent rise to the throne, it's more important than ever that he attends. The stability of the House depends on it.
In four days a new king will be crowned, but when Charlie unintentionally crashes a gathering of the most secretive of all the Great Houses, he sets in motion a series of events that could disrupt the transition of power, and threaten the future of the House of Witches forever.
Club 669
Word Count:

52200
Summary: Staging a musical in Purgatory can be absolute hell. Lonnie Coleridge last saw the sun in 1968. Since then, he's been consigned to Limbo, still wearing the same tie-dyed T-shirt and bell-bottomed jeans he had on when he left his life behind. He and others like him have one chance each year at redemption: produce a show for the Greek pantheon. Whoever pleases this very specific—and temperamental—fan group could earn the right to move on. But after a literal act of god (*cough* Hermes *cough*) destroys their sets, lights, and costumes, the company needs emergency help to rebuild. Without it, all of them could poof out of existence forever. Out-of-work theater technician TD Baylor has precisely three things on his cosmic wish list: a job, a place to stay, and a boyfriend who isn't a total tool. He thinks he's got the first two nailed when he gets a line on a two-week gig that includes room and board. So what if the job tip came from a guy who was leaning way too hard into the LOTR cosplay at a sketchy Halloween pop-up? At this point, TD doesn't have anything more to lose, so he figures…what the hell. He didn't realize hell was the operative word. When Lonnie greets him at the theater door, though...whoa. TD fantasizes that item number three could be within his reach. But then Lonnie gives him the bad news: This is Purgatory Playhouse, aka Theater of the Darned. In two weeks—if they're lucky and can successfully mount a musical version of A Midsummer Night's Dream—the company will return to Limbo after the curtain falls. If they're not lucky? Remember that part about hell? Purgatory Playhouse is part of the multi-author Magic Emporium Series. Each book stands alone, but each one features an appearance by Marden's Magic Emporium, a shop that can appear anywhere, but only once and only when someone's in dire need. This book contains a theater techie who's one couch surf away from homeless, a production assistant who's sort of, um, not alive, Greek gods behaving very badly indeed, and a guaranteed HEA.
Purgatory Playhouse
Word Count:

270000
Summary: Oberon is unique among the Common Worlds - a half-world with a strange past and an uncertain future. Jameson Havercamp and Xander Kinnson are thrust into the middle of a world-ending event and have to scramble to save the world - and themselves. Along the way, they peel back the layers of the onion to discover secrets wrapped in secrets that will eventually take them to where it all started - and may provide the key to saving Oberon and everyone on it. SKYTHANE Jameson Havercamp, a psych from a conservative religious colony, has come to Oberon—unique among the Common Worlds—in search of a rare substance called pith. He's guided through the wilds on his quest by Xander Kinnson, a handsome, cocky skythane with a troubled past. Neither knows that Oberon is facing imminent destruction. Even as the world starts to fall apart around them, they have no idea what's coming—or the bond that will develop between them as they race to avert a cataclysm. Together, they will journey to uncover the secrets of this strange and singular world, even as it takes them beyond the bounds of reality itself to discover what truly binds them. LANDER The world needs saving, again. Xander and Jameson thought they'd fulfilled their destiny when they brought the worlds of Oberon and Titania back together, but their short-lived moment of triumph is over. Reunification has thrown the world into chaos. A great storm ravaged Xander's kingdom of Gaelan, leaving the winged skythane people struggling to survive. Their old enemy, Obercorp, is biding its time, waiting to strike. And to the north, a dangerous new adversary gathers strength, while an unexpected ally awaits them. In the midst of it all, Xander's ex Alix returns, and Xander and Jameson discover that their love for each other may have been drug-induced. Are they truly destined for each other, or is what they feel artificial? And can they face an even greater challenge when their world needs them most? ITHANI Time is running out. After saving the world twice, Xander, Jameson and friends plunge headlong into a new crisis. The ithani―the aliens who broke the world―have reawakened from their hundred millennia-long slumber. When Xander and Jameson disappear in a flash, an already fractured world is thrown into chaos. The ithani plans, laid a hundred thousand years before, are finally coming to pass, and they threaten all life on Erro. Venin and Alix go on a desperate search for their missing and find more than they bargained for. And Quince, Robin and Jessa discover a secret as old as the skythane themselves. Will alien technology, unexpected help from the distant past, destiny and some good old-fashioned firepower be enough to defeat an enemy with the ability to split a world? The final battle of the epic science fiction adventure that began in Skythane will decide the fate of lander and skythane alike. And in the north, the ithani rise….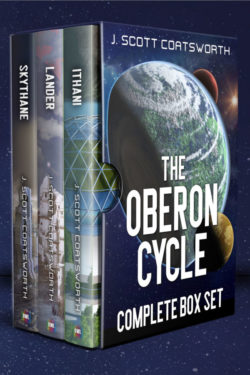 Liminal Sky: Oberon Cycle Complete Box Set
Word Count:

40000
Summary: An outcast necromancer and a half-demon clerk need to save the world from seashell zombies. No pressure. Everyone's always told Aspic that trouble can't help following him because of his heritage. Determined to put the lie to half-demon stereotypes, he's finally landed a good, quiet job as an herbalist's clerk where the owner trusts him to man the shop alone. What could go wrong selling coriander and thyme? When Geoffrey first enters the shop, Aspic finds the little man's eccentric appearance startling, then intriguing. Geoffrey explains, in stops and starts, that he is a theoretical necromancer researching replacements for blood magic. His current line of inquiry involves seashells—do they have any in stock? Aspic's co-workers warn him that Geoffrey is a walking disaster, but he finds himself more and more drawn to a necromancer concerned with ethical death magic. Aspic is with Geoffrey in his lab when he has his first success, but the results aren't at all what he was aiming for. Instead of raising the dead rabbit on his table, the ritual animates the seashell and rock spell components, which flee the lab and cause havoc. They soon discover that the spell-animated objects are "zombies" in that they can "infect" other inanimate things. An unorthodox necromancer and an exasperated shop clerk are going to need some unconventional help to find a working de-animation spell before the world is overrun by zombie seashells and stones gone mad. Geoffrey the Very Strange is part of the Magic Emporium series. Each book stands alone, but each one features an appearance by Marden's Magic Emporium, a shop that can appear anywhere, but only once and only when someone's in dire need. This book contains theoretical necromancy, unexpected spell outcomes, some extraordinarily angry seashells, and a guaranteed HEA.
Geoffrey the Very Strange
Word Count:

270000
Summary: Liminal Sky chronicles humankind's first journey to the stars. The first three books - the Ariadne Cycle - cover the creation and launch of Ariadne (aka Forever) as she was grown from seed on an asteroid and then launched across the interstellar void. The books are told in epic fashion, with each broken into three parts that span generations. THE STARK DIVIDE Some stories are epic. The Earth is in a state of collapse, with wars breaking out over resources and an environment pushed to the edge by human greed. Three living generation ships have been built with a combination of genetic mastery, artificial intelligence, technology, and raw materials harvested from the asteroid belt. This is the story of one of them—43 Ariadne, or Forever, as her inhabitants call her—a living world that carries the remaining hopes of humanity, and the three generations of scientists, engineers, and explorers working to colonize her. From her humble beginnings as a seedling saved from disaster to the start of her journey across the void of space toward a new home for the human race, The Stark Divide tells the tales of the world, the people who made her, and the few who will become something altogether beyond human. Humankind has just taken its first step toward the stars. THE RISING TIDE The Earth is dead. Five years after the Collapse, the remnants of humanity travel through the stars inside Forever: a living, ever-evolving, self-contained generation ship. When Eddy Tremaine and Andrissa "Andy" Hammond find a hidden world-within-a-world under the mountains, the discovery triggers a chain of events that could fundamentally alter or extinguish life as they know it, culminate in the takeover of the world mind, and end free will for humankind. Eddy, Andy, and a handful of other unlikely heroes must find the courage and ingenuity to stand against the rising tide. Otherwise they might be living through the end days of human history. THE SHORELESS SEA Rise of the Inthworld. The fight for the future isn't over yet. It could lead to a new beginning, or it might spell the end for the last vestiges of humankind. The generation ship Forever has left Earth behind, but a piece of the old civilization lives on in the Inthworld—a virtual realm that retains memories of Earth's technological wonders and vices. Lilith leads the uprising, and if she sets its inhabitants free, they could destroy Forever. But during the ship's long voyage, humanity has evolved. Liminals with the ability to connect with the world mind and the Inthworld provide a glimmer of hope as they face not only Lilith's minions, but the mistrust of their own kind as homotypicals fear what they can't understand. The invasion must be stopped, the Inthworld healed, sothe people of Forever can let go of their past and embrace their future.
Liminal Sky: Ariadne Cycle Complete Box Set