Fantasy stories that involve sword-wielding heroes, often on exciting and violent adventures. Return to general Fantasy
Note: these books are currently sorted by release date, with newest first.
Word Count:

80000
Summary: #Epicfantasy #Otherworld #Riteofpassage #Actionadventure #Highheat Two rites, one fate. The son of a Voce healer and a Dracan warrior, Falric Mislan has always questioned where he belongs. While obligation, the easy companionship of his peers and the unswerving loyalty of his best friend has kept him grounded in his father's culture, the alluring magic of his mother's people inexorably calls to him. Two rites stand between Falric and his fate. One, a simple, but unfamiliar ceremony that will awaken his Voce powers. The other, the Moon of Solitude. But when Falric uncovers a dangerous object, death and vengeance threaten his place and his future. Secrets abound and more than loyalties will be tested. *Moon Rite is the first book in the Legend of the Ancients series. The books of Locurnia are LGBTQ inclusive and contain explicit material. This series is intended for adults 18 and over.
Moon Rite
Word Count:

137000
Summary: As soon as she saw the knife coming… …she knew her life was over. Even if she lived, she could tell nothing would ever be the same. Young, intelligent, and fiercely independent, Rachael was not nearly as worldly as she believed. Hunted by a mysterious cult, she finds herself thrust into the world of power and magic; her way of life is shattered as she struggles to keep herself alive. Guided by the mysterious Warrior, Ghost, Rachael must embrace her new reality. But she never imagined that her life would depend upon an enigmatic figure from her past… …a knight whose soul is slowly falling into darkness. Only a journey through their shared past will help them see that there is no threat as dangerous as The Enemy Within. The perfect mix of adventure and romance in this Urban Fantasy will keep you on the edge of your seat. Visit us at www.SjyMusePub.com
The Enemy Within: A Way of the Warrior Novel
Word Count:

36000
Summary: IN-NO-VA-TION (Noun) 1) A new idea, method, or device. 2) The introduction of something new. 3) The application of better solutions to meet unarticulated needs. Three definitions to inspire writers around the world and an unlimited number of possible stories to tell. Here are 120 of our favorites. Innovation features 300-word speculative flash fiction stories from across the rainbow spectrum, from the minds of the writers of Queer Sci Fi.
Innovation
Word Count:

89000
Summary: An uneasy truce between the four races has lasted for twenty years. Until now. The Dusters, a race of cat people from the north, have invaded and now former soldier Mika must make a grim choice: take up the sword again or watch everything he loves burn. With his old friend from the military, Gair, and a mysterious, half-breed Duster, Mika makes his way from his Northern border home to the southern capital, across the frozen wastes of the Duster homelands, and deep underground where the legendary Gallochs dwell. He is desperate to unravel the mystery of the invasion and how it's connected to his origin. But hunted by his own kind and unable to trust his companions, he discovers that to save his family, he may have to defeat not only the Duster army but the very Gods themselves. Penned by award-winning author, Adam Stemple, Duster is an epic, page-turning fantasy for adult readers who like their tales grim and dark but with just enough light at the end of the tunnel to keep them wanting more. Fans of Martin's Game of Thrones, Abercrombie's The First Law Trilogy, and Estes' Fatemarked will all find something to enjoy within. "I can, without reservation, recommend everything Adam Stemple has written, and Duster is no exception." — Steven Brust, best-selling author of The Baron of Magister Valley "No one writes bastard-son-of-a-bitch characters as brilliantly as Adam Stemple." — Naomi Kritzer, Hugo-Award-Winning Author of Catfishing on Catnet Praise for Adam's first novel, Singer of Souls "One of the best first novels I have ever read." — SFWA Grand Master, Ann McCaffrey *STARRED REVIEW* "A dour, nihilistic, absolutely marvelous grunge fantasy!" — Ray Olson, Booklist "Fans of Charles de Lint and Clive Barker will find much to like!" — Publishers Weekly
Duster
Word Count:

115300
Summary: The Battle of Albrith is over. The battle for Faneria has just begun. Magic is forbidden in Faneria. That's why it came as a complete surprise when the king's city was attacked by a band of rogue mages. Though they were thwarted, Damian Sires, instrumental in their defeat, is known for only one thing—her magic. She returns home to a cold welcome and an even greater threat looming. For Niabi, servant of the Gods of Light, is amassing an army far to the west. After Niabi fought the Goddess of Chaos in the streets of Albrith with no thought to the damage she caused, Damian knows that this Army of Light spells disaster. Guarded at all times and accompanied by a former mercenary with a dark past, Damian sets out to stop Niabi from wreaking havoc on her country. However, even more dangerous secrets and plots are about to emerge...
The Unseen Force
Word Count:

137416
Summary: While tracking a tribe of orcs, Remence comes across much more than that…an ogre mage seeks to unite all the orcs of the region against humans and non-orc kind. These orcs are well-disciplined, organized, and much better equipped; it is a true army, unlike anything young Remence has ever seen. And they are heading right for his village! When he fails to convince the village elders of the imminent threat to their lives, Remence takes extraordinary measures to save his people. Caladin and Quinn are much more than the fancy thieves they appear to be. On their latest endeavor, they, too, learn of the orc host bearing down on the people of the region and throw themselves into the fray. After the gentlemen procurers are hired to uncover information about the recent orc attack, they enlist the help of Remence, learning their fight is against a common foe. Alongside a ragtag group of orc hunters, three half-ogre brothers, and a half-orc, Caladin, Quinn, and Remence turn detective and seek to find the person who is aiding the ogre mage. What they discover is that they may be the only ones standing between the massive orc army and the threat to humankind.
The Lone Wolf
Word Count: Information not available
Summary: The sequel to The Seer. Finally liberated from her captor, Amarta—The Seer of Arunkel—travels south to Perripur, her former hunter—and lover—at her side. She needs all the help she can get, because more hunters are tracking her, close behind. As Amarta's fame spreads across two countries, so does her need to understand herself, and to find others who can also see into the future. Back in Arunkel, the man who once held Amarta's freedom—the queen's Lord Commander and Royal Consort—plays a deadly game with the aristocratic Houses. He must win if his queen and his child are to survive. He has not forgotten the Seer whom he once hunted, and held captive. Amarta has not forgotten him, either. Unmoored—the first book of The Stranger Trilogy—begins new adventures for Amarta, The Seer. Come explore this rich world, follow the court intrigue, and learn the truth about power. Be sure to pick up the other books in the trilogy: Maelstrom and Landfall.
Unmoored
Word Count:

135408
Summary: Alexio Asmodai is the demon king of Eaglafonn, a small outpost kingdom in the Netherworld overruled by the Demon Lord Asmodeus. It is Alexio's responsibility to protect and police the frontier borders against any threats. He is an accomplished knight, so that part came easy. Eaglafonn is a cold and isolated kingdom. Alexio needed to stay and build his castle atop the hot springs to beat an addiction to seduction sickness. After over seven centuries, he thinks his loneliness has finally come to an end when he opens a crate to find a woman sent by Asmodeus for him to keep safe. He falls for her instantly. She is a human woman, fragile, timid, and irresistible. He must follow his liege's directive, convince her to become his queen, and see that she is cared for properly in a place that is inhospitable to her existence. This leads to a realization that his castle lacks a lot to be a first-class home for a lady. Can a tainted demon prince rise to the challenge to become a true king and win the woman who stole his heart? Dread Allies 7-14 The Shadow king of Eaglafonn has chosen his queen, but his castle lacks the feminine element. To make her more comfortable, he orders the demon princes to seek out and claim their own mates. That is easier said than done. Eaglafonn is a cold dark isolated kingdom in the Netherworld. It might be easier to claim mates from the Domhain, but not everyone could survive on the brutal dangerous frontier. The other options afforded from the Netherworld come with their own dangers. The magic is unbalanced and balancing comes with a price. Claiming their mates lead the demon princes on epic mini journeys and reveals the need for Eaglafonn to take a greater role in helping Luke aid the dream. Dread Allies is a miniseries set in the Netherworld in the dream. It is an ancillary group of stories to the Draoithe saga. While it is set in that world, it is not in the direct series lineup. The dream just got darker and colder. Welcome to Eaglafonn.
Dread Allies: Shadow King
Word Count:

125350
Summary: I emerge from the Deepearth for the first time, blinded by searing light. Vast lands beyond my comprehension await me. I will face them pregnant and alone. My Sisters and I have been compelled to take missions in this uncharted wilderness. By order of our Queen and the abyssal power which backs Her, we cannot refuse. For the slimmest chance of success, we must move beyond each other's reach with little knowledge to aid us. The Valsharess predicted we would never see each other again. When a sisterhood has no demons but each other, what are we to this new land once we've been split apart? Etaski's fantasy world breaks wide open in Surfacing, as the Sister Seekers epic rises to the next level. Beneath the unforgiving sun, webs dissolve into dreams, and scattered shards of dark history wait to be picked up and pieced together. Sister Seekers is dark epic fantasy for adults with an ever-broadening scope. The saga genre-hops a bit so things never get stale. Found Family is a core theme throughout. Perfect for fans of entwined plots, challenging themes, immersive worldbuilding, and elements of erotic horror. Sexuality and inner conflict play into character growth with nuanced intrigue, intense action, and fantastical magic.
Surfacing: Sister Seekers 4
Word Count: Information not available
Summary: "It is so packed with action that there was no place where I could say, 'Ok time for bed now. I'll finish it tomorrow.' A must read." ~Amazon Reviewer Fale doesn't know why she has visions of the queen's past life. All she knows is that her magic becomes dangerously faulty every time she sees into the past. Through the visions, the mystery of Effailya's banishment and life of slavery is solved; the reasons of her heated parting with Gryndoll are revealed, as well as who was the queen's secret lover. And how that could possibly relate the Source Wizard to the Queen of Mages, herself. The Source Wizard Gasten sends out his best efforts, but the new queen stays one step ahead of him. He may have found a way to send his spell to her. And if not, he's found the old wizard's journals, which are sure to give her weaknesses. The Final Rescue is a face-paced adventure as the wizards and mages race toward their mutual destruction. A strong female lead not only survives her dystopian society… she solves the mystery of a hidden war, only to cause a new one, then battles both sides to rule it herself. It's a conclusion for fans who fell in love with The Hunger Games, Divergent, and The Reader series. If you're hooked on genre-blending, suspenseful, fantasy romance novels, with adventure, you'll love The Final Rescue!
The Final Rescue
Word Count:

118937
Summary: Frank Grimes is a lowlife, no count, barely classifiable as a human, male who just happens to have enough sense to hire and retain qualified construction workers. He landed the contract to build most of Draoithe in January of 2016. He's not only worthless, but he's also criminal filth. He will do anything for an easy dollar. After the Draoithe housewarming party, his true colors shine through when he attempts to rape the architectural designer in her apartment after driving her home. Luke can't afford to let Jace kill him or allow Flame to turn him as dragonsworn, but there is no way that Frank can be allowed to just get away with what he's done. Even the Assassin King wants him dead, and he is the dragon called to serve one miscreant underking. Sentenced to house arrest and forced labor, Grimes seeks a way to fulfill the requirements Luke sets on him to gain enough respect that Javier will turn him into a canine shifter until he meets a blood demon who wants to help Luke out. Is it possible to totally rehabilitate the walking filth that is Frank Grimes into a real man in order to help him avoid certain death and turn him into a wolf? Or will the demon simply drink him dry and slowly end his miserable existence?
Draoithe: Filth and Death
Word Count:

79,000
Summary: Left for dead behind enemy lines, prince Dominel seeks refuge in an abandoned stronghold of the slaughtered wizards. There he is recruited and trained by undead mages in the once forbidden magics so that he can close the doors into the world of man and halt the advance of the horde of monsters known as the storm. Can the strength of a lone wizard stand against a god of evil bent on ruling all the worlds of monsters and men. Will other races stand as friends or foes in Dominel's quest? Can Dominel open himself to memories of his past lives without fracturing his sanity and becoming a worse threat than the monsters he seeks to halt? And what of the man who is prince, king and wizard? What space is left for him in a life of crushing duty and wondrous enchantment? For the answers read on
Havens in the Storm
Word Count:

75431
Summary: Mwarthes, former assassin of the Eclipse, has earned his freedom but he made a few enemies among his former coworkers. Now that the Master no longer protects him, they're coming after him with all the fury of hell. Good thing he's still got his monster in a jar. There's plenty for Hapi to eat, but as it grows, it also learns. And it's learning quickly. He might need Ashira's help after all. The pharaoh has died without naming an heir. Ashira is sent to the capital to ask the deceased king who is next in line, but in a court full of intrigue and conspiracy, deciding on an heir might not be so simple. Beset on all sides by enemies, Ashira needs someone who isn't trying to use her for their own ends. But the only one she can count on is Mwarthes, who brought a mindless monster she thought was destroyed. But Hapi is still alive. Hapi is hungry. And Hapi has something to say.
Venomous
Word Count:

138400
Summary: The Conceiver wants to ruin me for the Sisterhood. I can't let this happen. I stumbled into a place I wasn't supposed to be. Priestess Wilsira isn't angry. She merely demands penance at her side, only too delighted to wreck my Elder's plans for me. Serving her and her demon-blooded son, I'm caught in a cascade of revelations. I begin to understand the real powers which govern out city, consuming most of us eventually. Will I fall prey to city's worst monstrosities like so many fighters before me? Or can my private battle gain an edge for the Sisterhood when the sweeping chain of events finally reaches its end? In The Daedal Pit, intrigue and horror, action and drama weave Etaski's third act of the Spider Queen's web into a consummation of promise. Fulfilling that promise catapults one determined survivor to a place she once could see only in her dreams. Sister Seekers is dark epic fantasy for adults with an ever-broadening scope. Found Family is a core theme throughout the saga. Perfect for fans of entwined plots, challenging themes, elements of erotic horror, and immersive worldbuilding. Sexuality and inner conflict play into the character growth with nuance, intrigue, action, and fantastical magic. The series begins underground with an isolated race of Dark Elves whose intricate webs first ensnare then catapult us to places a Red Sister can only imagine in her dreams.
The Daedal Pit: Sister Seekers 3
Word Count:

171995
Summary: There will be time to crown a king, but first a warlord must rise. Arthur's battle summer is upon him, and he must be victorious if he is to claim his throne and rid the land of Saxon invaders. The teenage king has pulled the sword from the stone, but still the petty kings will not accept his rule. The Saxons are invading, Lot and Uriens are united against him, and he still has to prove himself to the common folk of the land. Next stop: the mysterious standing stones of the Giants' Dance and the Beltane ritual. Warfare does not wait for Arthur to catch his breath. Battle follows battle. Love is lost and found. Allies fall, enemies rise, and betrayals come to the young High King. If he stays strong, he can lead his people through a bloody summer. If not, all of Britannia will fall. Arthur alone will be responsible for the glory or ruin to come. Merlin will help him to see it through. But what secrets is the druid keeping? Arthur Rex: Dux Bellorum is the third installment in an epic retelling of the King Arthur legend. You only think you know the story.
Arthur Rex: Dux Bellorum
Word Count:

92000
Summary: He wants to rule the world. She was born to stop him. Fale secretly began having visions of things before they happen when she turned 18. But when she uses the vision of a deadly encounter to save the life of her hot, biomechanical crush in a fight, she sets into motion the race of their lives. Henchmen emerge from the shadows, and Fale and Keron battle to stay alive. When Fale's only remaining family disappears, leaving a kidnapper's note, they go into hiding. There, they discover a hidden romance that steams up their hideaway. Fale searches for clues to discover why she is being hunted, and how to get her family back. When the answers come, no one could have expected the role Fale is called to be, or the impossible task she must fulfill. Fale's powers awaken as she learns who her true enemy is and why they want the antique key her father gave her as he lay dying, saying it was her destiny. The human citizens of Alloy City have believed the lies they were fed, and magic has been forgotten, though the war between wizards and mages has been brewing for centuries. If Fale can accept the identity she's been given and the power that runs in her veins, a greater fate awaits her, but the war has awakened with her in the center. Rebellion is in her blood, but can she admit that she has the strength to be a warrior princess? Can she defeat the greatest evil her world has ever known? Can she love a man who is part machine? ♥ For fans of Sarah J Maas's Throne of Glass and Suzanne Collins's The Hunger Games. Are you ready for the adventure?
Princess of the Blood Mages
Word Count: Information not available
Summary: The race is on. Beware the henchmen. Fale and her friends are on an epic journey to find the magic machine that will open dimensions, allowing her to rescue the mage slaves—her people—from the hands of an evil Source Wizard. Still accepting her role as queen, she welcomes her new powers. But the group is not alone. Henchmen wait for them when they least expect it. Tensions are already high, but when Izzy—Alloy City's socialite—decides to wage war on Fale, the situation becomes toxic. Fale is devastated. She's lost her way of life, her identity, her guardian, and now her best friend. Worse, she pushed Keron—her hot boxer crush—away so he could focus on his job, but sharing a tent with him is excruciating when passions boil over. She'd give it all up if it weren't for her trusty sidekick, Lisle—the wizard—who loves her, but wants to see her succeed and to find his own purpose. They sail to an island in her visions that no one believes is there. Fale is relieved to be on her way, but fear of what awaits her, plus the constant state of tension in her group, immobilizes her. She's miserable, just trying to make every choice a good one. Things will never be the same as they were back home, she will never be the same. Fale doesn't know what they will find once they reach the island. She doesn't know why she's having memories of Queen Effailya's life, making her magic misfire at inopportune times. She has no clue how they'll manage to get a huge machine onto the boat and back to the mountain mages' estate. Impatient for answers, she seeks clues to the mystery. She may find everything she's looking for—she might not—but the price for winning will be higher than she ever imagined. ★If you like epic quests, sword and sorcery, mages, wizards, love triangles and plot twists, you'll love this complicated emotional must-read. You won't want to put it down. Fans of the first book, The Key of F, The Hunger Games, Eve, and The Rise of Isaac will enjoy this character-driven story.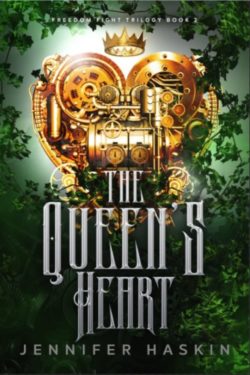 The Queen's Heart
Word Count:

411000
Summary: Aegaan is a vast and righteous kingdom, yet darkness gathers in the distant corners of the realm. Elven raids on small towns have inflamed racial tensions with humans, pushing distrust to hatred and the brink of war. Anrael wanders the woods alone until a chance meeting tempts him to set aside his contempt for those who scorn his half-elven blood. When Kylie, a naive elf terrified of humans, is thrust among them against her will, she begins to question her mother's tales of dread. Having lost everything dear to him, the bandit king Jhelan lives only to seek challenge in battle… until he finds himself willing to die protecting that which he hates the most. The diabolical mystique of the dark elves cloaks L'an Thal'Sara in protection, but the cruelest lie she tells is to herself. Thaelwyn, a virtuous knight, sets out to discover the source of the Elves' aggression, but faces a much greater test within his mind. Beneath the chaos, minions of the Destroyer search for their promised leader, a child possessing power beyond their years. If the innocent falls to darkness, a kingdom rife with hatred will surely crumble.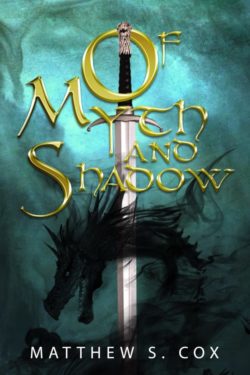 Of Myth and Shadow
Word Count:

65,091
Summary: A bond they thought couldn't be broken... Lord Morgorth, Dark Mage of the North, has never felt so far away from his precious mate as he does now. Still reeling from the events of a month before, Aishe struggles to come to grips with what the dream demon did to him while pretending to be Morgorth. For his part, Morgorth is haunted by the chilling vision the Mother sent him while he traversed Dreamworld—a vision where he kills the one most precious to him. Due to that knowledge, he knows he must choose his magick or his mate. A choice with devastating consequences... When Morgorth goes missing, Aishe must search for him, frightened that he has lost his mage forever. In his heart he knows they were meant for each other and refuses to allow his own horrid memories to tear them apart. But when he finds Morgorth he is stunned to realize that Morgorth doesn't remember him. In fact, in Morgorth's mind, he is a young lad named Lazur. Sometimes the most well-known truth is the greatest lie... For his entire life, Morgorth always knew his destiny was to become the Destroyer of his home world. His birthright as the third seventh son of a seventh son guaranteed such an outcome. Everyone told him so—except his mentor, Master Ulezander. Morgorth will learn that his mentor has been keeping the greatest secret of all: his true destiny.
Lapis Lazuli: Forgotten and Remembered
Word Count:

91154
Summary: Flame is scarred from a past filled with lies, deceptions, and heartbreak. He is not guilty of what his brothers believe, but Blaze is the only one who knows the truth. He was betrayed by the king he had served. The girls he gave the dark gift to had been innocent. When he finds his Valkyrie, beaten, raped, broken, and fading after having been forced to accept the dark gift without her consent, Flame vows that he will do anything to save her. The light seems gone from both her and the world she finds herself in. Little does Flame know that for her to have the light again, he will sacrifice his honor, his integrity, and his life after breaking every law he can manage to break and even demand absolution for crimes he never committed. Many men say they will die for the love of their life. Flame somehow needs to do it four damn times, find a way to fix not only her broken magic, but fix her broken spirit as well, and then figure out how to live for her! All men wish to love a vampire, but Flame burns in his soul for one who holds the fire and has been granted the dark gift of an immortal vampire princess.
Draoithe: The Dark Gift