Word Count:

85788
Summary: Kris Starr used to be famous. Rock and roll. Sold-out shows. Literal magic. Empathic talents and screaming fans. But he has a problem or two. He's having a hard time writing new music. It's Midwinter, which means he's surrounded by depressing holiday cheer. And he's in love with Justin, his manager, who has a talent for rescuing almost- or once-famous bands ... and who's hiding secrets of his own. Justin Moore, on the other hand, is very good at keeping those secrets -- he's had to be for years. One secret involves a demonic inheritance that would make him a target of suspicion. Another involves his past. And the third involves Justin's feelings for Kris Starr, rock and roll icon and now his client ... and a powerful empath.
A Demon for Midwinter
Word Count: Information not available
Summary: In the fourth and final installment for the series, Alex faces his most difficult case yet: the school bully. For two years, Kyle had no qualms making Alex's life even more complicated than it already was. Choosing to single him out for his psychic abilities, the angry teen took every chance to undermine Alex's well-being. But When Kyle is unexpectedly murdered, his ghost seeks out Alex for the very power he'd been stigmatized for. Despite their fraught history, Alex must set aside old wounds to help a soul in need. Searching for the killer, Alex uncovers why Kyle had victimized him so intensely, and it's not what he ever could have expected.  The truth, it turns out, will set them both free.
Alex McKenna & Death Is Not The Beginning
Word Count:

50655
Summary: 'Old actors never die' shouldn't be literally true. Carrington Loveless III, skim-blood vampire and senior officer of Philly's paranormal police department, has long suspected that someone's targeting his squad. The increasingly bizarre and dangerous entities invading their city can't be a coincidence. So when a walking corpse spouting Oscar Wilde attacks one of his officers, Carrington's determined to uncover the evil mind behind it all. As a rare books librarian, Erasmus Graham thought he understood some of the stranger things in life. Sharing a life with Carrington has shown him he didn't know the half of it. They've survived attack books and deadly dust bunnies together and got through mostly unscathed. Now his world and his vampire's appear ready to collide again. Books are missing from the Rare Book collection—old tomes of magic containing dangerous summonings and necromancy. He's certain whoever has been stalking the Seventy-Seventh is composing their end game. It's going to take a consolidated effort from paranormal police, librarians and some not-quite-authorized civilians to head off the impending catastrophe.
All The World's An Undead Stage
Word Count:

30500
Summary: Caleb has been cursed for two hundred years. He is doomed to watch every man he has sex with forget him as soon as they part company. Each of his lovers then meets their true love within hours of leaving his presence. As rumours about his strange ability spread, more and more men come to his bed, hoping to find love—just not with him. When Ethan's best friend makes him an appointment with the mysterious Caleb, Ethan is sceptical but curious. Despite a shaky start, Ethan and Caleb connect sexually and emotionally then soon begin to wonder if Ethan has the power to break the curse by being the only one to remember Caleb after he leaves. Whether Ethan remembers Caleb or not, with a warlock standing between them, the road to happiness is going to be tough.
Always Forgotten
Word Count:

20000
Summary: A story born in the hollers of Eastern Kentucky. Elizabeth Robinson. An Elizabeth Robinson has lived in the hills of Eastern Kentucky as long as people have built permanent settlements in the lush, green forests. While the mountains recover from the War of Northern Aggression, the simple folk seek the healings of the Robinson women. Three generations, working the ways from the old country, live in isolation. The youngest Elizabeth Robinson, a healer by happenstance, despises her role in the family. She longs for freedom, the wilderness of her youth, an escape from a dark secret. Alone in the forest, she stumbles upon the ghost of a Yankee soldier, Samuel Henry. Determined to help Samuel pass beyond the veil, Elizabeth brings him back to her mountain home. Turning of the wheel of fortune, prosperity changes to misfortune for the Robinsons, and a menacing figure lingers like a thick fog. Generations, built on lies, force Elizabeth to face a bleak reality and make the ultimate sacrifice.
Apparitions of Elizabeth Robinson
Word Count:

83400
Summary: Artists use all manner of materials to express their vision, to interpret the world around them, to affect the hearts and minds of their audience. But what if the artist himself were the medium? And what if artistic inspiration weren't the only force at work? If painter Stefan Cobbe and art investigator Luke Morganstern don't answer those questions fast, they stand to lose their reputations, their relationship — and their lives. **Omnibus edition contains both The Artist's Touch and Tested in Fire
Art Medium
Word Count:

70000
Summary: As far as rock star Gareth Kendrick, the last true bard in Faerie, is concerned, the only good Unseelie is . . . well . . . there's no such thing. Two centuries ago, an Unseelie lord abducted Gareth's human lover, Niall, and Gareth has neither forgotten nor forgiven. Niall O'Tierney, half-human son of the Unseelie King, had never lost a wager until the day he swore to rid the Seelie court of its bard. That bet cost him everything: his freedom, his family—and his heart. When he's suddenly face-to-face with Gareth at the ceremony to join the Seelie and Unseelie realms, Niall does the only thing inhumanly possible: he fakes amnesia. Not his finest hour, perhaps, but he never revealed his Unseelie heritage, and to tell the truth now would be to risk Gareth's revulsion—far harder to bear than two hundred years of imprisonment. Then a new threat to Gareth's life arises, and he and Niall stage a mad escape into the Outer World, only to discover the fate of all fae resting on their shoulders. But before they can save the realm, they have to tackle something really tough: mending their own broken relationship.
Bad Boy's Bard
Word Count:

36000
Summary: Being invisible makes it really hard to get laid. When half-human Kai Schiffer steps into the Interstices—the post-creation gaps between realms—his supernatural half kicks in and he literally disappears unless…well, don't ask. But in a stroke (heh) of good fortune, Kai finally has a chance to show his face (and other parts, stars willing) to his long-time crush Jovan Kos—Interstitial Law Enforcement agent, wolf warrior, occasional berserker, and best man at their mutual best friends' Imbolc wedding. Jovan, who's half in love with Kai already, is grateful his best man duties are light enough that he can focus all his attention on Kai. After all, with Enchanted Occasions Event Planning handling the Olesson-Pakulski wedding, what could possibly go wrong?
Best Beast
Word Count:

61000
Summary: Is it possible for a demon to be a good man, or are all who have fallen for temptation evil at the core? Tristan, Machidiel and Alastor are bound together by love, but their lives are running far from smooth. Thanks to Tristan's demonic bargain with an incubus, they have no choice other than to accept that their lives are never going to be the same again. To fulfil his obligations to the demon Tristan has two choices—remain with the incubus as his trainee or find a mortal to take his place. Neither option is appealing. The three lovers struggle to release Tristan from his bargain, but find bigger problems on the horizon when a human caught up in the mess is taken prisoner by the Demon King himself. With no help forthcoming from either angels or demons, the three lovers are on their own with a seemingly impossible mission before them—rescue the mortal from the Underworld. Mac, meanwhile, has problems of his own. The archangels are voting on whether to ban relationships between angels and demons, and if the new law is passed he must choose between his wings and his lovers. The three of them believe their love is strong enough to see them through the hard times ahead, but if they aren't careful the repercussions of Tristan's bargain could tear their ménage apart forever.
Between Good & Evil
Word Count:

71500
Summary: When an angel and a demon fall for the same mortal man there is only one solution…share him. Halloween night at the Inferno club always draws a crowd. When Tristan spots a stunningly gorgeous man dressed as a demon across the dance floor he sets out to draw his attention, little realising he has already gained the notice of another. The demon disappears into the throng of revellers, but with the heavenly handsome Machidiel in his arms, Tristan doesn't mind. Even though Mac warns him they can never have more than a one-night stand, Tristan longs to see the man who gave him the best sexual experience of his life again. One year later, Tristan opens his door to find Alastor, the demon from the Inferno, who claims they have a date tonight. Alastor may be the one man who can make Tristan forget Mac. Little does he realise Mac isn't as far from his reach as he believes. When Mac reappears he has a proposition for Tristan and Alastor, one that means breaking rules and potentially getting him stripped of his wings. A ménage formed between an angel, a demon, and a human means the sex is hotter than hell itself, but only time will tell if the relationship they have forged together is made in Heaven or Hell.
Between Heaven & Hell
Word Count:

63000
Summary: With one of his lovers imprisoned in the Underworld, Mac has no choice except to go where most angels fear to tread. With Tristan imprisoned in the Underworld, the ménage is broken. Angels are forbidden to enter the demonic domain and while Mac has been breaking rules in recent months, he doesn't have the power to enter the Underworld. Alastor is still unsure about his position in the relationship following recent revelations, but he cannot walk away when he is the only real link between his two lovers. Splitting his time between Mac and Tristan, he hopes they can soon find a way to reunite the two men in his life. As time moves on, Alastor realizes he is struggling to satisfy Tristan's thirst for sex. His lover needs more than he can give him and craves Mac in his bed. Mac still believes he can complete his mission to save his two lovers, but with one of them out of his reach, it is going to be far from easy. During their time together they have made plenty of enemies, including one who would seek to separate them forever, even if it means biding his time until Alastor and Tristan are at their most vulnerable, when even the love of an angel can't save them.
Between Life & Death
Word Count: Information not available
Summary: When Centriel roams the Earth in a dark mood and atypical despair, in a mountain clearing, far from humankind, he unexpectedly discovers a runner, followed by a petite hunter. The way the woman treats the giant fugitive amuses the Archangel, but he quickly learns that neither of them are what they seem to be. Simin Arnatt is an extraordinary woman. Her occupation as a Bounty Hunter takes her all over the world, as she follows her prey to the most unusual places. She would have never expected to meet the famous Centriel while on a hunt. When he offers to help her, she feels the enormous attraction, but she knows, with the secret she holds, she could never dare to hope for love. Neither of them could guess that with her next assignment, Hell is breaking loose… [embed]https://youtu.be/dK4mKAhhvow[/embed]
Bounty Hunter
Word Count:

73027
Summary: If blood really is thicker than water, are the ties that bind a found family stronger than the ties of blood? After a decade of homelessness and living off his own wits, Tris has lost all faith in the kindness of strangers. And after years of letting his friends down time after time, Ozzy knows he's the last person anyone should count on. When Tris's search for his lost younger brother lands him in a small town at an overly-friendly Bed and Breakfast, everyone, including the B and B herself, seem to be pushing Tris and Ozzy together. Tris learned a long time ago, under the fists of his manipulative step-father, that family can't be trusted, and love means nothing. Torn between the desire to see Tris thrive in his new home, and the need to protect the very younger brother Tris came looking for, Ozzy has some hard choices ahead. Welcome back to Griffon's Elbow and The Oaks B&B, aka Mildred. She's not the only sentient house in town.
Brother's Keeper
Word Count:

60097
Summary: Once upon a time, on a rocky island with enchantment under the ocean ... Cadence Bell left the windswept Northern Isles and his parents' inn for the theaters and royal masques and glitter of Londre, swearing he'd make his fortune as a playwright and poet, trading fish stew and rain for fame and adoration and a place at the Queen's Court. Now his parents are gone and Cade's inheritance brings him back home, where he'd never wanted to return. But magic lurks beneath the waves, a stray pearl might be a key to another world, and even the quiet local schoolteacher has secrets of his own. Jeremiah Carver never meant to hide secrets. But he promised to tell no one about the other world he's seen, and he keeps his word. Even if that means concealing magic from Cadence Bell. Which is difficult, since Cade's not only a dazzling literary success, but also the person Jeremiah's loved from afar since their years-ago childhood. And he's afraid he's falling for Cade all over again now. When Cadence falls under the siren spell of the ocean's magic, Jeremiah has to make a choice and return to a world he's left behind once before to rescue his heart from the sea.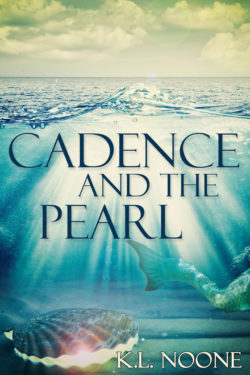 Cadence and the Pearl
Word Count:

17651
Summary: Damien is a 14 year old orphan that has grown up  in foster homes all his life. He finds out that he is a "Vampeal" , a child born from a vampire and human. If that wasn't bad enough Damien is a teenager that is dealing with his feelings for other boys. Damien is put into a home that the foster parents are very religious and he ends up on the street. Patrick is Damien's caseworker and if fresh out of college is assigned to look after him but finds out that Damien is no longer at the foster home. So Patrick sets out to look for him, which turns out to be a very dangerous road for both of them.
Child under the stairs
Word Count:

33000
Summary: Clarity (noun) Four definitions to inspire writers around the world and an unlimited number of possible stories to tell: 1) Coherent and intelligible 2) Transparent or pure 3) Attaining certainty about something 4) Easy to see or hear Clarity features 300-word speculative flash fiction stories from across the rainbow spectrum, from the minds of the writers of Queer Sci Fi.
Clarity
Word Count:

22277
Summary:
Witch's corpse. Witch's ticket. Witch's party.
As a counter-boy at a high-end men's boutique, Charlie Jessup's life consists of little more than work and sleep. That, and enough flirting to help guarantee his commission on sales will pay his rent. So when a twist of fate, and some behavior unbecoming that of a Ganymede employee, leaves him in possession of a dead man's pass to a mysterious Club 669, Charlie has no desire to waste it.
Every seventeen years, the House of Witches throws a party like no other. It's invitation-only, and for centuries it has helped ensure peace between the covens. It's the last place Caspian wants to be, but with the death of Queen Avel, and his own imminent rise to the throne, it's more important than ever that he attends. The stability of the House depends on it.
In four days a new king will be crowned, but when Charlie unintentionally crashes a gathering of the most secretive of all the Great Houses, he sets in motion a series of events that could disrupt the transition of power, and threaten the future of the House of Witches forever.
Club 669
Word Count:

16434
Summary: Christopher Minnick is at a bad place in his life. Turning thirty and newly out of the hospital, the last thing he wants to do is attend a birthday dinner, even one thrown in his honor. When he is introduced to a friend's godson, things just might be starting to look up. Or are they? Victor Polidori seems like the perfect man. He's clever, attractive and interested. But, even as Christopher finds himself falling in love, there are some things that just don't add up. And when bodies start disappearing, Christopher knows he must get to the bottom of it. Will Christopher find his happily ever after or is it true what they say? All the good ones are either married or straight. Or they're necrophiliacs.
Cold Fingers
Word Count: Information not available
Summary: Two friends. Two worlds. A selfish desire that threatens them both. Raijin killed a witch and found himself cursed. Sandro went to Raijin's aid and became an assassin's target. Neither expected that they would trigger the biggest upheaval their world had seen in a thousand years. And that it was the love between them that would lift the curse. Cursed, the second book in the Balance of Magic series, is a slow-burn m/m fantasy romance featuring friends-to-lovers who become soulmates, irate death gods, curses, inept, narcissistic politicians, curious, compassionate witches, and a found family.
Cursed
Word Count:

75000
Summary: Temp worker David Evans has been dreaming of Dr. Alun Kendrick ever since that one transcription job for him, because holy cats, that voice. Swoon. So when his agency offers him a position as Dr. Kendrick's temporary office manager, David neglects to mention that he's been permanently banished from offices. Because, forgiveness? Way easier than permission. Alun Kendrick, former Queen's Champion of Faerie's Seelie Court, takes his job as a psychologist for Portland's supernatural population extremely seriously. Secrecy is paramount: no non-supe can know of their existence. So when a gods-bedamned human shows up to replace his office manager, he intends to send the man packing. It shouldn't be difficult—in the two hundred years since he was cursed, no human has ever failed to run screaming from his hideous face. But cheeky David isn't intimidated, and despite himself, Alun is drawn to David in a way that can only spell disaster: when fae consort with humans, it never ends well. And if the human has secrets of his own? The disaster might be greater than either of them could ever imagine.
Cutie and the Beast