about limFic
We're an inclusive library of spec fic titles (fantasy, sci fi, paranormal and horror). Use the book search, our filter search, or the menu links. Join our weekly newsletter list, and we'll give you four free ebooks (and you can sign up for more each month via the newsletter). You'll be able to add books to your TBR list and "favorite" authors. Questions? Email scott@limfic.com.
Using this Site
Authors: Join Us
our blog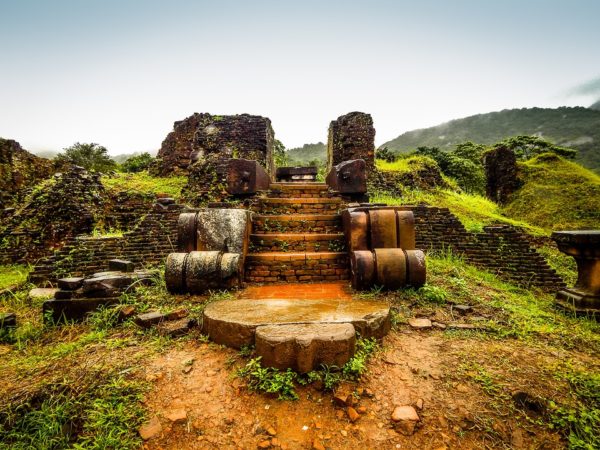 By scott
/ September 30, 2022
Countless civilizations have risen and fallen over the millennia. But which one is the oldest on record? About 30 years...
Read More
new from limfic authors
Check out our "coming soon" titles here too.

Word Count:
195000
Summary: Belonging can sometimes be Hell Jin is 17, pansexual, blue-haired, half-Korean and a lifelong outsider. His modus operandi, after years of neglect and chaos, is never belong, never attach, because both just bring pain. What he doesn't know, and mustn't, is if he does ever belong, his lust demon father will take him to Hell forever the day he turns 18. But when he moves to the remote Scottish town of Hammer Falls, where he shouldn't fit in at all, he finds being supernatural and queer aren't quite the barriers to belonging he'd hoped. As his lust demon blood begins to show and he grows ever closer to gorgeous part-angel demonstalker Nate, how long can Jin continue to convince himself he doesn't belong and isn't getting attached? Lust & Other Demons is the first in a trilogy containing a snarky, prickly half lust demon, hot demon hunters, werebears, angst, messy love and explicit MM sex. Books 2 & 3 also contain steamy MMM+ polyamory scenes as part of a key relationship. NOTE - These books are NOT suitable for younger readers or people likely to be offended by speculative views about religion.
Lust & Other Demons
August 5, 2022
Word Count: Information not available
Summary: His love is locked inside an enigma. Can he solve the mystery to make himself a home? A hidden kingdom. The 18th century. Alden grew weary of battle long ago. And now the honorable soldier seeks to put the horrors of war behind him to settle in a land of peace and start a family. And while an attractive shopkeeper catches his eye, he finds himself caught up in the kingdom's greatest riddle: the twelve daughters of the king and queen vanish every night and reappear in the morning with their shoes worn out. Drawn to a shared passion for dancing as he spends more time with the woman of his dreams, Alden can't avoid a growing involvement with the land's enchanted magic. And as he does so, he starts to realize that the alluring woman he's falling for may hold the key to answering the perplexing mystery. Can Alden unravel a magical entanglement and find his way to happily ever after? Twelve is a charming fairy tale retelling. If you like upstanding heroes, picturesque romance, and delightful surprises, then you'll adore Joan Marie Verba's heartwarming story. Read Twelve to expose the realm's enchanting secrets today!
Twelve
August 2, 2022
Word Count: Information not available
Summary: Nothing is new under another sun. Not even murder. This mission should be simple. Exoplanetary scout Leif Grettison and ace pilot Yang Yong are off to deliver a load of supplies and reinforcing settlers to a recently colonized planet. It's as routine as a starflight can be. Famous last words. Something is wrong with the colonists. They are astonishingly ill-suited for the task of settling a new world. The planet, too, is a poor place to plant a town for humans. Even if everything goes right, the colony might not survive. Then one of the colonists is found dead. Murder is a possibility. Not long after, another one dies—and this time, it's definitely murder. In a world with only two hundred people, there's at least one killer. Meanwhile, the colony's new leader has a plan—but Leif has doubts. Will this man save the settlement, or use his power to become a dictator? Leif and Yong's mission is clear: they must leave the colony in shape to survive. Leif is a retired soldier, not a detective, and when it comes to investigating a crime, he doesn't have a clue. Literally. Still, it falls to him to follow the evidence and find the killer. He also needs to deal with the leader and the leader's plan. If Leif fails, the only mystery may be how long it will take for everyone to die.
Murder Under Another Sun
August 2, 2022
Word Count:
130000
Summary: Life after the Crash. Over a century after the end of the Earth, life goes on in Redemption, the sole remaining Lunar colony, and possibly the last outpost of humankind in the Solar System. But with an existential threat burrowing its way into the Moon's core, humanity must recolonize the homeworld. Twenty brave dropnauts set off on a mission to explore the empty planet. Four of them—Rai, Hera, Ghost and Tien—have trained for two-and-a-half years for the Return. They're bound for Martinez Base, just outside the Old Earth city of San Francisco. But what awaits them there will turn their assumptions upside down—and in the process, either save or destroy what's left of humanity.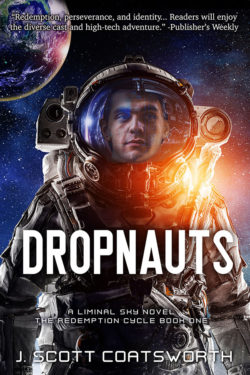 Dropnauts
August 1, 2022
Word Count:
11500
Summary: A dark fairy tale in a modern Welsh setting. The lives of a diver and a reclusive mermaid collide. Will one be the death of the other? When Erin comes to the aid of a sea creature caught in fishing nets, she's shocked to discover she's rescued an injured mermaid. Though it quickly disappears, Erin is determined to find the creature again. A twist of circumstance finds her trapped in the mermaid's lair, wrestling with her own conscience and the instinct to survive... This is a standalone novelette of about 11,500 words, and is the third installment in the Dark Folklore series.
Across Screaming Seas
August 1, 2022
Word Count:
110000
Summary: Mistakes were made. The future is uncertain. And Time doesn't care. As the story ends, we'll finally learn how it started. The world is breaking apart. Only the combined willpower of Hades and Hel can save it. But Love has other plans. Meanwhile, the gods need to deal with the outcomes of their choices; everyone else needs to survive them. And Psyche must finally face her greatest foe. Can free will cheat fate, or is fate the consequence of free will?
Anamnesis
July 29, 2022
Word Count: Information not available
Summary: There are creatures lurking in our world. Obscure creatures long relegated to myth and legend. They have been sighted by a lucky-or unlucky-few, some have even been photographed, but their existence remains unproven and unrecognized by the scientific community. These creatures, long thought gone, have somehow survived; creatures from our nightmares haunting the dark places. They swim in our lakes and bays, they soar the night skies, they hunt in the woods. Some are from our past, and some from other worlds, and others that have always been with us-watching us, fearing us, hunting us. These are the cryptids, and Systema Paradoxa tells their tales. *** Life and Death and Family Secrets... Sheridan Cascaden faces more than memories when she receives a call in the darkest hours summoning her home. Sent away five years prior to safeguard her from the evil that claimed her mother, Sheridan hasn't been back since. She returns to find her home in a disturbing state and her father straddling the Veil, with no explanation of what happened. Not only must she deal with her own demons, but she will have to delve into his if she is to unlock the mystery and save Papa's life. But where lies the line between truth and madness among the shifting shadows? And can Sheridan navigate it before it's too late... for both of them?
The Play of Light
July 21, 2022
Word Count:
75000
Summary: Sleepwalking may be the death of me… again. I thought things would get better now that I no longer had assassins after my head. Although it's fun eating people who misgender me, I'm just so thirsty all the time. And until I improve, I'm barred from seeing Jack, my were-jackal boyfriend. My babysitter, I mean 'vampire mentor,' isn't much help either. As if things weren't bad enough, the amulet that started this mess is whispering to me. Calling me somewhere. I think it might be my mysterious maker. Judging by the trail of bodies they're leaving across the globe, I don't want to know what will happen if I can't keep resisting.
Bloodline of the Ancients
July 13, 2022
Word Count:
73000
Summary: Vampires and werewolves live long lives. The Sleepless City saga might have ended but the story continues… Someone is hunting supernaturals.  Vampire Simon Hawthorne and his human partner Ben Leyton's plans for a peaceful holiday with family are hijacked by the New Zealand Supernatural Council. Tensions are on the rise in Wellington. Supernatural councillors are disappearing. Werewolves are suspicious of anyone human or vampire. If they don't work together, their enemy has already won. And no one with a connection to the supernatural world is safe.
Double Exposure
July 11, 2022