Stories dealing with the world of Faery and its inhabitants, and their impingement on our own world. Return to general Fantasy
Note: these books are currently sorted by release date, with newest first.
Word Count: Information not available
Summary: The nightmares tormented me for years… …and shortly after my thirty-third birthday, I learned why. My name is Dante Coranguis, and I have a great life, a solid job, amazing friends, and most importantly, lots of crazy sex. But on the night I met the vampires, everything changed, including my nightmare. My life's ambitions and dreams were snatched out of my hands because I was destined to become The One, the Herald of Satan, the Antichrist, the most feared man throughout the ages. And here I thought that was just a crazy horror movie about a poor kid named Damien Thorne. Prophecy Rising is the first book of The Snakeheart Series (Season 1), a supernatural novella series about Dante Coranguis and the ancient prophecy of the End Times.
Prophecy Rising
Word Count:

60097
Summary: Once upon a time, on a rocky island with enchantment under the ocean ... Cadence Bell left the windswept Northern Isles and his parents' inn for the theaters and royal masques and glitter of Londre, swearing he'd make his fortune as a playwright and poet, trading fish stew and rain for fame and adoration and a place at the Queen's Court. Now his parents are gone and Cade's inheritance brings him back home, where he'd never wanted to return. But magic lurks beneath the waves, a stray pearl might be a key to another world, and even the quiet local schoolteacher has secrets of his own. Jeremiah Carver never meant to hide secrets. But he promised to tell no one about the other world he's seen, and he keeps his word. Even if that means concealing magic from Cadence Bell. Which is difficult, since Cade's not only a dazzling literary success, but also the person Jeremiah's loved from afar since their years-ago childhood. And he's afraid he's falling for Cade all over again now. When Cadence falls under the siren spell of the ocean's magic, Jeremiah has to make a choice and return to a world he's left behind once before to rescue his heart from the sea.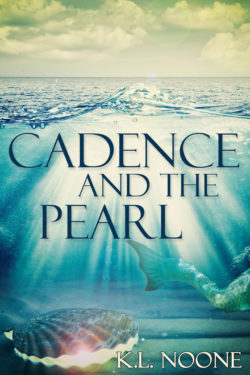 Cadence and the Pearl
Word Count: Information not available
Summary: Come, Best Beloved, and sit you by my feet. I shall tell you a tale such as sister Scheherazade could have scarce imagined... In the Nejd there is nothing at all...except secrets. A band of thieves wishes such secrets to remain hidden. In England, far from his desert home, Ali bin-Massoud serves as apprentice to the famed Charles Babbage. One night a mysterious box is delivered by a clockwork falcon and Ali's world is never the same again. Heartache, danger, and thieves mark his journey as Ali is summoned home at the death of his father. It will take faith, knowledge, and yes, love to realize his destiny, and more than a little skill with steam-driven technology. Can he unravel the mystery of the puzzle box and the clockwork djinn before it is too late? An ancient legacy and Ali's very life depend on his success. Hear you the tale of Baba Ali and the Clockwork Djinn.
Baba Ali and the Clockwork Djinn
Word Count:

50000
Summary: A non-binary explorer and a determined lady botanist make the long journey over the high mountain passes to Little Tibet, collecting flowers and exploring ruins on the way. Will Jones discover the root of the mysterious deaths of her parents? Will she confide in Edie and allow her to help in the quest? It's a trip fraught with perils for both of them, not least those of the heart.
The Flowers of Time
Word Count:

15500
Summary: When Dominick has to attend a six-day dragon mating ceremony, he wants to avoid speaking to anyone for fear his severe stutter will send possible suitors running. However, Lysander and Zachary, both from different cultures with a thing for redheads, refuse to let him hide. Worse, they actively pursue him, even after Dominick mucks up their first encounter. Against the backdrop of a ceremony that takes testing endurance, strength, and acoustics to new heights, differences between languages, customs, and expectations create an obstacle course where any misstep could send the men home… alone.
An Invitation To Love
Word Count:

80000
Summary: Most of us have faced the fact that an owl will never come with our acceptance letter to Hogwarts. Find out what this teen does to take matters into her own hands. Nerdy high school outcast, CLARISSA LAWRENCE, has always felt like she didn't belong in this world. More than anything, she wants magic to be real--and not just because she's obsessed with Harry Potter and tries to go to Narnia by reading fantasy novels in her wardrobe. Yet, when she stumbles upon real magic, and fairy tales come true, she doesn't expect to be the evil villain in her own story. Clarissa learns she's descended from an evil witch and is destined to kill her older sister. When she meets a cute boy who offers to train her in magic, she must make a choice. She can have a safe, normal life and no harm will come to anyone. Or she can choose magic and risk everything and everyone she loves in order to be what she's always known she was meant to be . . . a wicked witch. This is the first book in the WOMBY'S SCHOOL FOR WAYWARD WITCHES Series, but the first three books can be read in any order. Other books in the series include: Secondhand Hexes Hexes and Exes Reading, Writing and Necromancy Budget Cuts for the Dark Arts and Crafts Hex and the City Spell it Out for Me
Tardy Bells and Witches' Spells
Word Count:

78000
Summary: In the final installment in the SoulShares series, author Rory Ni Coileain weaves together the myriad threads of this compelling paranormal romance in a climax that crosses time and space. Sometimes Fae love stories aren't what you expect. The Marfach—devourer of magick, long-imprisoned mortal enemy of the Fae race—is free of its Antarctic prison. The Demesne of Purgatory—Fae, humans, a Fade-hound puppy, a Gille Dubh, and a darag—is all that stands between the monster and the power it needs to destroy both the Fae Realm and the human world. The only clue they have as to how to kill the unkillable is a cryptic note from the Loremasters: "Osclór, Nartú; Tobar, Soladán; Nidantór, Breathea; Glanadorh, Coromór, Farthor; Scian-omprór, Nachangalte; Crangaol, Síofra; Gastiór, Laoc, Caomhnór; Fánadh, Ngarradh." Opener, Strength; Wellspring, Channel; Unmaker, Judge; Cleanser, Equalizer, Sentry; Blade-bearer, Unbound; Tree-kin, Changeling; Binder, Warrior, Guardian; Wanderer, Sundered. As they rebuild Purgatory from the rubble the Marfach left behind, they have to stand together, using everything they know—everything they are to their partners, lovers, husbands. Everything SoulSharing has made them. And not everyone who enters the final battle will leave it.
Back Door Into Purgatory
Word Count: Information not available
Summary: Genevieve doesn't know if her unhappiness and feelings of not fitting in are different from anyone else's on her college campus. Recovering from a break-up and struggling with depression, she takes comfort in her impulsive sketches of strange creatures to try to escape the dark cloud that looms over her. But the truth is her place in this world is a lot more complicated than she could ever imagine. With two strange men following her, vines that engulf her dorm overnight, and a cactus that overruns the campus library, she is forced to face the possibility that her origins are more mysterious than the fact that she was abandoned as a baby. Especially as a powerful urge takes hold of her to draw something new and frightening. Can it be that her reality is stranger than her imagination? The one thing she can't imagine is that her happiness and talents just might be the key to save or destroy an invisible world.
In The Drawing
Word Count:

85000
Summary: With the world clinging to a fragile peace forced on the Fae by humanity after the Faerie Wars, metalsmith Alex Blackwood is plunged into the world of the half-fae who traffick in illegal magical artifacts. Her best friend's murder and his cryptic last message place her in the crosshairs of a scheme to reignite the decade-old war between humans and fae. Worse, violent attacks against her and the arrival of a fae knight on a mission force Alex to face a devastating revelation of who and what she is. To catch a killer, retrieve a dangerous artifact, and stop a war, Alex will have to accept that she's an unregistered fae "halfer" with a unique magical talent—a talent that would change everything she believes about her past, her art, and her future. Her world is crumbling around her, and Alex will have to decide who to trust if she and the world are going to survive.
A Drop of Magic
Word Count: Information not available
Summary: Mortal. Immortal. Musician. Mage. On a journey from the boroughs of New York to the heart of Tir na nÓg, from innocence to the deepest darkest crevices of her soul, Kara O'Keefe found power and strength in the discovery of self. But with that peace came a hard truth. As a bridge connecting many worlds, none of them held a place for her. She must find her own way, forge her own path. To honor a vow to Granddame Rose, a matriarch of the Kalderaš Clan, Kara joins the Romani caravan, only to find herself even more of an outsider than before. While she strives for acceptance, and to honor her vow, little does she know she has once more become a lure to an ancient and deadly enemy, drawing danger into the midst of her unsuspecting hosts. Once savior of the world, Kara must now save herself and the innocents around her. She has come into her legacy, but where will destiny take her? **** Based on the Eternal Cycle Series of Novels: Yesterday's Dreams Tomorrow's Memories Today's Promise **** Includes six bonus short stories.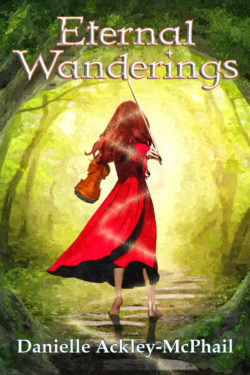 Eternal Wanderings
Word Count: Information not available
Summary: The Hunt is On! When strength becomes weakness… And hope becomes doubt… As the past collides with the future…hard… Can Suzanne—Wild Hunt biker chick and one-time member of the fae High Court—stand strong as her world falls apart? She survived an assault by redcaps, an all-out battle with the High King's armies, and her first encounter with roller derby… but how will she fare against her inner demons? Caught in the midst of a transformation she scarcely realizes and does not understand, her hard-won convictions are tested as never before. Suzanne is left with only one question—what if they're wrong? The truth could mean the difference between saving her sanity and losing her soul…
The Redcaps' Queen
Word Count: Information not available
Summary: WRAITH agent Will Donovan should have known better than to fall in love with a treacherous and beautiful Fairy, but he simply hadn't been able to help himself. Now Commander Levi has teamed him with the gorgeous Ash again, this time to travel into the Vargr Realm to stop a dangerous and deadly drug called Candy Hearts from being sold and distributed to humans. Once Donovan arrives, he has to deal with a broken-hearted little wraith, a treacherous brownie, amorous Nymphs and a growing attraction to his partner. When he's kidnapped by Cupids, he's taken to their capital city and has to face the biggest threat to his safety yet—his love for a being who can never stay with him. Ash, along with a Paladin witch he picked up along the way, has to save Donovan, the love of his life and talk himself out of a relationship that will one day prove to be deadly. To do it he has to be willing to sacrifice his own life and break an ancient curse, but if he can pull it off, he might just get everything his heart desires.
Shot Through the Heart
Word Count:

27000
Summary: Kit has loved Elf for as long as he can remember. Since he first met him, when he was but a child. Elf says he loves him but will not consummate that love. How much longer can Kit wait after all he is human and death stands at his shoulder as it does with all humans. Is this a simple love story? Can a love ever be simple? Well no, particularly when a human loves an elf and they are both male. And can anything be simple when fairies come and go as they please and can act as they please should something displease them. What displeases them most? The spread of people not fairy for one. This tale is one of many that result from the impact of the Fair Ones, fairies if you would prefer, on the inhabitants of the realms beyond Fairy. It came about in an attempt to answer three questions. Are the Fair Ones fair? Can you fall in love with someone from another race, another species, another realm? And should that be so, can gender be an issue? Ah well humans, as always, that is for you to decide as you seem to be the only ones with such concerns.
The Weavers of Fair Falls
Word Count:

74000
Summary: Three years ago, Danu banished Diego for a time from the human world. Three years and three days doesn't seem that long to be away from home but living among the wild fae can change a man and the human world returns the favor by changing while he's gone. There's a vampire on Tearmann Island's security force. A curious selkie's followed him home. So much to do to keep the world safe...but Diego's no longer sure he has the right to interfere. Theo Aguilar started his vampire life on the wrong side of the law. He's killed and knows he's dangerous if he doesn't stay in control every moment. But the fae took him in and Prince Lugh has given him a position of trust. So when Diego and Finn are arrested on a diplomatic mission far from home, he knows his duty. He's striking out on his own to rescue them, a lone vigilante once again, this time for the good guys. The only glitch? The selkie, Limpet, can't seem to understand the alone part.
No Fae Is An Island
Word Count: Information not available
Summary: Strange circumstances brought Morgan Patterson from the sandy beaches of the US East Coast to rocky Northern Ireland. Some called those circumstances destiny. Morgan called it something else. For her, it was just a college senior year abroad. Until, that is, her studies were interrupted when she met the man of her dreams. A man who took her by the hand, leading her into a world where promises were binding things, where nothing was as it seemed, and where wishing for something could get you more than you bargained for -- including killed. But it was also a world of enduring love, hidden treasures, and the chance to right the wrongs of long ago. What Morgan called it was her kingdom. A kingdom she was willing to die to protect.
What You Wished For
Word Count:

40000
Summary: Spells & Stardust is Scott's first anthology - eight sci fi and fantasy shorts that run the gamut from regeneration to redemption. The Bear at the Bar: A gay fish out of water tale with a pinch of magic. Tight: What happens when your lover disappears in midair? Morgan: The year when everything changed. Re-Life: What if you were reborn in a strange new future? A New Year: They met every eleven years. And each time, Hank's life changed. Repetition: What if you wanted to go back in the closet? Gargoyle: Sometimes you get what you deserve. Sometimes it happens on All Hallows Eve. Avalon: A few bright moments in the sun, stolen from outside time. Most of these stories have been previously published in various anthologies and journals. This is the first time they have all been collected in one place.
Spells & Stardust
Word Count: Information not available
Summary:
When Sunny retires to the northern Ontario wilderness to mourn his parents' deaths, he's hoping the change of scenery will afford him some peace and quiet.
His hopes are soon spectacularly dashed.
In self-imposed exile, dragon Emile runs across the Fold between his dimension and Sunny's—and right into Sunny's arms. Centuries out of touch with human culture, bright, beautiful Emile incinerates any hope Sunny had for an ordinary existence. With dryads and water sprites coming to life all around them, Sunny can't deny the magic Emile brings to his life—or his heart. But that same magic leads the unrelenting dragon who would keep Emile captive right to them. To save his love, Sunny will have to reach deep and find some magic of his own.
Sunshine in the Dragon's Heart
Word Count:

98000
Summary: Zack thought he had a strange job before---Marine medic in a secret government base was odd, but personal assistant to a sidhe prince is downright bizarre and damn dangerous. Zack thought he had a strange job before. Working as a Marine medic in a secret government installation was odd, but working as a human liaison to the /fae/ and as the personal assistant to a sidhe prince is downright bizarre. Throw in the fact that he's pretty damn sure he's fallen in love with his boss, and things are close to unmanageable. Of course, around the fae, one never says 'things can't possibly get any worse.' Unexplained events plague the human world. Strange sightings, spontaneous magical explosions, and odd bends in reality crop up. When Finn falls ill and a monstrous creature attacks Zack, things quickly slide into disaster. Lycanthropy, loose-cannon mages, and Lugh conspire to make a hellish mess of things---but the real peril begins when Diego loses an important piece of his mind.
Semper Fae
Word Count:

100000
Summary: Dragons don't care what gender you are. A small town may be a refuge, or a trap. Some younger brothers really do save the planet. Three people can be the strongest shape. There's nothing quite like a gorgeous girl on a shape-shifting motorcycle. This second Kira Harp collection brings together LGBTQ teens in 21 stories of adventure, discovery, and romance, in fantasy, paranormal, contemporary, and SciFi settings. Ranging from a few short pages to 12,000 words, each story was inspired by a prompt picture from the YA LGBTQ Books Group on Goodreads. (Content warnings for abduction, bullying, self harm, substance abuse, suicidal ideation.) **This book is free in ebook everywhere except Amazon
Rainbow Briefs volume 2
Word Count: Information not available
Summary:
In every legend of Fairyland, the fairies have their own reasons for crossing the border…
Oliver has spent his life as the crown prince, preparing to rule but in no hurry about it, enjoying life and taverns with Tirian, his fairy-companion and best friend. But when the traditional Vision Quest calls— and a dragon appears—Oliver finds himself facing difficult questions about heroism, sacrifice… and the emotions he's discovering about Tir. But Tirian has secrets of his own, about his purpose, his magic, his feelings for Oliver, and a prophecy that will change the fates of two kingdoms forever.
A Prophecy for Two