Word Count:

80000
Summary: A fresh start, a queer social liberal dream, and a planet that wants to kill you. Carving out a life on Mars is no easy feat. With Earth in the throes of a devastating pandemic, autistic scientist Devon and her fellow colonists are faced with the momentous task of establishing a new society – one that learns from the past and prioritises sustainability over short-term gain. Noble aspirations are easier said than done, though – especially when the entire planet wants to kill you. Grappling with the realities of human nature and with their batteries slowly dying, the colony's 150 women and 10 men must overcome their differences to create a lasting community. But things aren't always what they seem and maybe the colonists aren't as alone as they thought… Perfect for fans of Mary Robinette Kowal's 'Lady Astronaut' series and the writing styles of Robert J. Sawyer and Becky Chambers. This thought-provoking sci-fi novel blends classic science fiction ideas with neurodiverse and LGBTQIA+ themes.
Livid Skies
Word Count: Information not available
Summary: Nothing is new under another sun. Not even murder. This mission should be simple. Exoplanetary scout Leif Grettison and ace pilot Yang Yong are off to deliver a load of supplies and reinforcing settlers to a recently colonized planet. It's as routine as a starflight can be. Famous last words. Something is wrong with the colonists. They are astonishingly ill-suited for the task of settling a new world. The planet, too, is a poor place to plant a town for humans. Even if everything goes right, the colony might not survive. Then one of the colonists is found dead. Murder is a possibility. Not long after, another one dies—and this time, it's definitely murder. In a world with only two hundred people, there's at least one killer. Meanwhile, the colony's new leader has a plan—but Leif has doubts. Will this man save the settlement, or use his power to become a dictator? Leif and Yong's mission is clear: they must leave the colony in shape to survive. Leif is a retired soldier, not a detective, and when it comes to investigating a crime, he doesn't have a clue. Literally. Still, it falls to him to follow the evidence and find the killer. He also needs to deal with the leader and the leader's plan. If Leif fails, the only mystery may be how long it will take for everyone to die.
Murder Under Another Sun
Word Count:

100,000
Summary: Lida was their last chance for an uncolonized planet. But a world-spanning fungus had colonized it first. Agetha and her husband have spent their whole lives in the fleet's zero-G. Now all is turmoil as the fleet lands, discovering they are surrounded by a single fungal biomass spanning the entire planet. To build a new home, the fleet must confront a dangerous organism, and Agetha must decide if she can raise a family in this inhospitable landscape. Jane Brighton holds tenuous command over the colony and its administrators. She and the other gene-modded leaders emerged from their four-hundred-year suspended animation to find a crew much different from the one that departed Old Earth. Jane must direct the colony's fragile growth and defend it against being overrun by the fast-growing biomass. But there is something none of the colonists know. The massive organism that spans the planet is not simply a fungal mass, nor even a chimerical combination of species that once roamed the planet. The biomass has desires and goals, and one is to know these strange beings carving out a home in its midst. Download today to read of the colony's fate in Of Mycelium and Men! Genres: Space Opera / Science Fiction / Colonization / Alien Contact / LGBT / Non Binary / Trans Market: Adult
Of Mycelium and Men
Word Count:

78,500
Summary: In the 23rd century, spaceships just don't go missing. FBI agent Ray Volk is assigned to a task force to investigate a tragic accident: the disappearance of interplanetary passenger liner ValuTrip Cardinal, carrying 500 souls between Mars and Earth on a routine run. What looks like a cut-and-dried case of pressure loss is complicated by the arrival of a Martian Captain. A very cute Martian Captain who keeps sticking his nose in Ray's investigation. Martian exchange student Kelly Rack knows the disappearance is no accident. She survived the ships' hijacking, but learns the former cruise entertainer leading the pirates has plans for the passengers, and they don't include sightseeing. Kelly has avoided the murderous pirates, except now an off-duty Earth Commander insists on organizing resistance for the passengers. She forces Kelly to climb through service tunnels on sabotage runs, risking capture and death. Can Ray shake down the right accomplices to capture the good ship ValuTrip Cardinal before its new captain spaces everyone on board? Will Kelly discover the pirates' hidden plans for their prisoners? The race is on, because One of Our Spaceships is Missing! Genres: Space Opera / Military Sci-Fi / Science Fiction / LGBT and Non Binary Market: Adult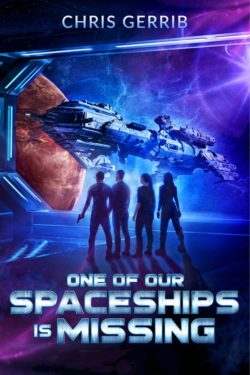 One of Our Spaceships is Missing
Word Count:

4000
Summary: Isolated on Mars, anyone could start going stir crazy… Katya should be on top of the world. She's overcome a traumatic past and now she's part of the first permanent settlement on Mars. So why do things feel so wrong? The colonists are confined to a small base on the surface of a hostile planet, so perhaps it's only cabin fever. After all, she's got great friends, an exciting career, and an ex-girlfriend who – she's sure – would do anything to have her back… But with cracks appearing in the relationships between the crew and nothing but empty Martian desert beyond the safety of their domes, it's far too easy for the mind to drift. And when it does, it can be difficult to tell what's real, and what's pure imagination… Past Imperfect is a short story set during Livid Skies, SI CLARKE's second novel. It's written for people who enjoy science fiction that challenges their preconceptions. This is a work of neurodiverse, culturally diverse, gender-bendy, socio-politico-economic, drunken-arguments-in-the-pub science fiction – not bang-bang-pew-pew science fiction. 
Past Imperfect
Word Count:

101000
Summary: What happens when a woman loses her memory but gains a conscience? Dr. Alexandra Turing is a roboticist whose intellect is unrivaled in the field of artificial intelligence. While science has always come easy, Alexandra struggles to understand emotional cues and responses. Driven by the legacy of her late great-uncle, she dedicates her life to the Synthetica project at her father's company, Organic Advancement Solutions (OAS).​ Her life is rebooted when she wakes from a coma, six months after being struck by a car. Traumatic brain injury altered Alex's senses, her memory, and her personality. Despite the changes, she feels reborn as she navigates her way back into her old life. Part of her new journey includes dating the alluring Doctor of Veterinary Medicine, Emily St. John. Emily is enamored with the hyper-intelligent scientist, but there are things about Alex and OAS that don't add up. With Emily's prompting, Alex undergoes testing that leaves her with more questions than answers. What she discovers changes more than her life, it will change the world around her.
Remember Me, Synthetica
Word Count: Information not available
Summary: Rhonda Wray: Raptor Wrangler is about a teenage girl who was innocently trying to listen to some live music … her favorite boy band happened to be playing a festival on a dinosaur planet … when bad things suddenly happened. Now she and her trusty robot are all alone in the wilderness, picking up survival skills and looking for her favorite singer, Sebastian Rose, just in case he needs to be rescued. There's hard science, explosions, plenty of dinosaurs (with feathers), diversity, no sex (although there are a few references to it), less violence than many dinosaur stories, cliffhangers galore, and a little bogus science just to honor the fine tradition of speculative fiction (what if raptors had syrinxes and could sing like birds?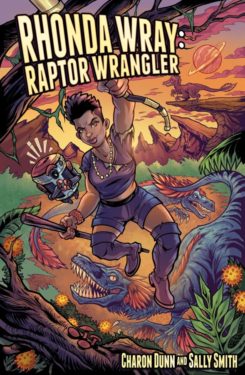 Rhonda Wray: Raptor Wrangler
Word Count:

110725
Summary: 133 years. Time is up. Lead Engineer Tara and her partner Sasha face the coming end of the facility generator. For generations It has served thousands of people who have been hiding underground from the ravages of the war, and the lingering Enemy above. Up and down the Grand Elevator, though the entire facility, every resident's life will be shaken when the generator sparks its last amp. The Great Actual, the anarchistic Citizens, and all of the regressed sub-societies in between will have to face the unknowns of the surface. Old fears will pale against new circumstances beyond their imagination, and new attention brings judgment upon all.
Rubberman's Exodus
Word Count:

60000
Summary: One starship, six friends, 10,000 lives in the balance. Hugo Award Finalist Gideon Marcus has done it again with this second installment in The Kitra Saga. Sirena is a thrilling YA space adventure, unusually hopeful and optimistic in a sea of grimdark, dystopian releases. Enhanced with beautiful illustrations, fans of Becky Chambers' Wayfarers and Emily Skrutskie's Bonds of Brass will adore Sirena. Young captain-for-hire Kitra Yilmaz has gotten her first contract: escort the mysterious Princess of Atlántida beyond the Frontier and find her a new world. It's a risky job, fraught with the threat of pirates, dangerous squatters, and rising romantic tensions. Still, Kitra and her crew are up for anything – until they find a lush world, perfect for settlement…with an enormous ghost ship already in orbit. What secret does the crippled vessel hide? And is Kitra ready to take responsibility for its precious cargo? With illustrations by Hugo Finalist Lorelei Esther.
Sirena
Word Count:

119500
Summary:  Slingshot is a love story—about a man, a woman, another man, another woman, some gender bending…and a machine, the largest ever built.      Slingshot is a mystery—about a missing aviatrix, a conspiracy, a true-believer. Slingshot is an adventure—about following a dream, the ocean-deep, outer space. Slingshot is about constructing the first space launch-loop stretching 2,600 km between Baker and Jarvis Islands in the Equatorial Pacific. It's about high finance, intrigue, unlimited ambition, heroism, fanaticism, betrayal…and about opening space to the common person. With a cast of 69, Slingshot takes you from Seattle's world financial district, to the ocean bottom at 5,000 meters off Baker Island, to the edge of space 80 km above. You play with dolphins and battle sharks. You fly and sail and dive, you work and play and love across the vast panorama of an Equatorial Pacific being put to leash to serve humanity's surge into outer space. While its accurate science and precise engineering will appeal to hard science-fiction buffs, Slingshot's major focus is the grand journey, the opening of outer space to the common person by men and women who loom larger than life as they work, play, and love.
Slingshot: Building the largest Machine in Human History
Word Count:

66,000
Summary: Two star systems are colliding... ...And Mike Christopher of the Earth starship Asaph Hall is rushing to unlock their secrets. But two alien races on the journey are keeping their own potentially deadly secrets. It doesn't help that the love of Mike's life can't handle the emotional stress of being near him, and that he has to give the Earth ambassador on-the-job training!
SOME DISTANT SHORE
Word Count:

3972
Summary: A Relativity Birthday Present is the first story in the captivating, educational, and beautifully illustrated Starman Jones Series designed to give young readers an intuitive grasp of esoteric scientific concepts like Relativity. It teaches young readers about one of the amazing effects of Relativity. Starman Jones and Spacepup are anxious to take Baby Billy on their adventurous trips from star to star in their starship, Willywinder. Billy, unfortunately, is too young, so Starman Jones devises a trip to the star Alpha Centauri. During the journey, he and Spacepup will travel so fast that time slows down for them on Willywinder, while time progresses normally back on Earth for Baby Billy. Ultimately, Starman Jones and Spacepup return to Earth nine years later on Billy's ninth birthday, but they have hardly aged at all. Billy has caught up with them, and can now accompany them on future star trips. It is the best birthday present Billy has ever had—a relativity birthday present.
Starman Jones: A Relativity Birthday Present
Word Count: Information not available
Summary: In the year 2069, humanity's last chance for peace is the first ever interstellar mission. A multi-national crew of the most talented scientists and pilots has been chosen based on their expertise and skill. The final spot aboard the craft is assigned as a prize in a global "BerthRight" lottery, and Leif Grettison is the "everyman volunteer" who won. However, Leif isn't really an "everyman." He's a helicopter paramedic, a lab tech and a former army ranger who fought in The Troubles – a decade plus war that brought the world to the brink of apocalypse. He's the perfect brawn to the brains aboard the ship and quickly finds himself playing the role of security and handyman as the crew begins to fragment and divide by country, just as they had during the war. Little is known about the world circling the distant star that is the target for the voyage and the journey will take almost fourteen years, Earth-time, each way. To deal with the unexpected, the crew has the finest equipment and the planners believe they have thought of everything. However, when you believe you have thought of everything, the universe has a way of showing that you haven't. What do you do when it goes wrong, when you can't call for help, and when adventure leads to deaths?
Starman's Saga: The Long, Strange Journey of Leif the Lucky
Word Count:

170000
Summary: In the not so distant future…  Kiah Hasan, a young, talented computer scientist haunted by her war-torn past, is reaching for something just past the edge of theoretical possibility. Her best friend, physicist Nigel Evans, is obsessed with pushing the boundaries of space travel. And Captain Josh Walker? He's just out here for the adventure – and Kiah. Together with the crew of Trinity Station, they head toward the Kuiper Belt and disappear just as simmering political tension on Earth erupts into outright war. A hundred years later… Admiral Darren Winters leads a mission to the Kuiper Belt to find out what happened to Trinity Station. To his, and Earth's, surprise, not only have the Trinity Station scientists survived, but have reached levels of advanced technology due to the success of Dr. Hasan's AGI experiments. After shaky negotiations with Earth that ends with the birth of the new nation of Survey, Admiral Winters is offered a new position with the AI ship Musashi. His first mission is to figure out what happened to the youngest AI, Loki, whose first crew was killed in a tragic accident. With psychologist Dr. Alex Campos, they uncover a secret that could endanger the newly formed Survey nation and its AIs. Can Darren and Alex find Loki before it's too late?
Survey
Word Count:

45000
Summary: Tangents & Tachyons is Scott's second anthology - six sci fi and sci-fantasy shorts that run the gamut from time travel to hopepunk and retro spec fic: Eventide: Tanner Black awakes to find himself in his own study, staring out the window at the end of the Universe. But who brought him there, and why? Chinatown: Deryn lives in an old San Francisco department store with his girlfriend Gracie, and scrapes by with his talent as a dreamcaster for the Chinese overlords. But what if a dream could change the world? Across the Transom: What if someone or something took over your body on an urgent mission to save your world? Pareidolia: Simon's not like other college kids. His mind can rearrange random patterns to reveal the images lurking inside. But where did his strange gift come from? And what if there are others like him out there too? Lamplighter: Fen has a crush on his friend Lewin, who's in a competing guild. But when the world goes dark, only a little illumination can save it. And only Fen, Lewin and their friend Alissa can light the spark. A Liminal Sky short. Prolepsis: Sean is the closeted twenty-five-year-old editor of an 80's sci-fi 'zine called Prolepsis. When an unabashedly queer story arrives from a mysterious writer, it blows open Sean's closet door, and offers him the chance to change the world - and the future. Plus two flash fiction stories – The System and The Frog Prince, never before published. This is the first time all of these stories have all been collected in one place.
Tangents & Tachyons
Word Count:

79000
Summary: The Angel's sinister plan for humanity nears completion! Concealed in its lair, aided by the self-absorbed corporate heiress Michaela Cross, the Angel readies for ultimate victory. But that victory is not yet assured. The mysterious Djinn and her far-flung network of agents prepare to make their final, desperate stand against the alien invader. Katia Miranova has returned to Vesta. Her world is under armed occupation, but she has unlikely new allies: a hacker sent by the Djinn who just might be able to override the Angel's mind-control; and the leader of the Earth forces who helped the alien conquer Vesta in the first place! Ex-reporter Francis Drake knows he's the key to the Djinn's plans. He just doesn't know how or why. Rocketing towards Earth and a final showdown, guarded over by the irascible android Summer, Drake struggles with his conscience and fear. Five years ago, he ran from this battle. Now, he must return to save the woman he once loved ... and Humanity itself!
The Angel and the Djinn
Word Count:

50000
Summary: Their goal is to make the world a better place. One billionaires's obsession may turn their altruism into destruction. Jay Ecklund is desperate to belong somewhere. Rejected by his family and former employer, he really needs this job as a receptionist at an up-and-coming tech corporation. He's astonished when he discovers the all-woman staff is secretly developing a portal capable of instantaneous transport to anywhere on Earth. Thrilled to be part of a company designing innovations to help others, Jay is excited when the machine is at last operational. But he worries about it falling into the wrong hands when an ambitious billionaire hell-bent on accumulating power makes a bid to get it…at any cost. Will the portal be used as a rescue device as intended, or will a relentless manipulator warp it to a more sinister purpose? The Arachne Portal is an electrifying standalone science fiction novel. If you like fast-paced adventures, phenomenal science, and thought-provoking themes, then you'll love Joan Marie Verba's compelling story. Buy The Arachne Portal to open a gateway to the future today!
The Arachne Portal
Word Count:

36590
Summary: Can you drop from Low Earth Orbit (LEO) with just a hardshell wingsuit? Navy SEAL Derek "Tiger" Baily and his SEALS Winged Insertion Command (SWIC) develop an experimental Gryphon hardshell wingsuit that can do just that. Eventually, when the presidential front-runner is seized by pirates for ransom, Baily's 6-man SWIC team must hurtle around the world, staging critical re-entry for a rescue, challenged to solve life-or-death problems with only seconds to spare. Can they survive? Will they effect the rescue? Join Tiger Baily through all four adventures in sci-fi master Robert G. Williscroft's Daedalus series, now collected for the first time as The Daedalus Files: SEALS Winged Insertion Command (SWIC).
The Daedalus Files: SEALS Winged Insertion Command (SWIC)
Word Count:

93000
Summary: To resuscitate his fading celebrity, tech CEO Stephen Lucas would sell his soul for one more hit. When the subspace network for his holographic gaming empire crashes, his hardware guru makes a discovery proving that Einstein was right once again—information can be sent into the past. They accidently created a simple time machine. In a culture built on instant gratification, Lucas is sure he's stumbled upon the next big thing,  the game-changer that will make Wall Street give him the accolades he craves—a device that makes instant delivery possible. Want a pizza now? Send your order back in time 30 minutes. Forgot to make reservations at that chichi french restaurant two weeks ago? No worries now you can make purchases of anything in the past and have it appear when you want it—now. So, buy last weeks PowerBall ticket. Invest in that stock you wish you bought last year. Share a FaceTime call with a loved one that passed away last month. Finally time really is on your side. A time machine for the rest of us. But when he rushes into beta testing, he learns that the stuff dreams are made of can quickly become the stuff of nightmares. It turns out Move Fast and Break Things is terrible policy when developing a time machine.
The Dent in the Universe
Word Count:

161800
Summary: Following the dramatic events in The Starchild Compact, the starship Starchild departs on a 185-year interstellar journey. Meanwhile, the Iapetus Federation in cooperation with the Founders, descendants of the people who originally constructed Iapetus, expands to include the Mirs Complex at L-4, the Lunar Complex, a new habitat being constructed at L-5, the growing Mars settlements, and several asteroids including Daphne and Ceres. On Earth, America turns away from its world leadership position to focus on internal matters and the idea of an all-inclusive, multicultural society. Saeed Esmail, the stowaway Jihadist who played a significant role in The Starchild Compact, becomes the guiding prophet of a new form of Islam that quickly dominates the vanquished Persian Caliphate territories, and threatens the rest of the planet. Aided by Founder Asshur, the besieged Israelis reluctantly forge a new homeland on Mars, while the United States balkanizes into a half-dozen smaller units dominated by the Lone Star Conservancy under the leadership of Texan Sam Houston, who had earlier established the Lone Star Settlement on Mars. Science does not stand still. Founder researchers develop a longevity treatment that has the potential to extend human life indefinitely. The Starchild Institute, headed by former U.S. President Marc Bowles, develops advanced spacecraft, and a new form of transportation based on artificial wormholes. As the global Jihad on Earth heats up, most of the planet falls under the domination of Saeed Esmail, with only the Lone Star Conservancy, Columbia Freehold, Australia, and New Zealand left as independent territories. The Institute opens evacuation portals between Earth and Iapetus to rescue as many people as possible. While Earth sinks into medieval barbarism, the focus of human activity shifts from Earth to the Iapetus Federation as humans settle virtually every potentially habitable spot in the Solar System and begin planning for expansion into the rest of the Galaxy.
The Iapetus Federation: Exodus From Earth