Books Published By Independently Published
Word Count:

67000
Summary: Morgorth and Aishe must contend with a deadly threat that could spell disaster for their world. Payshthas were the first of the Mother's intelligent children. It is rare for true friendship to form between them and another species—which makes Morgorth's bond with Enfernlo unique. And it is due to their friendship that Morgorth doesn't hesitate to answer Enfernlo's plea for help. A thief has stolen something vital from Enfernlo's colony—a stone of power. Their hunt for the stone leads them to a war torn kingdom, and Aishe can hardly stomach what he sees. The devastation urges him to assist however he can, no matter the risk. Meanwhile, Morgorth is faced with reminders of the monster he used to be, and contemplates how far he's come, and yet how far he still has to go. And when his estranged mentor joins them on their search, Morgorth is forced to confront his resentment and sense of betrayal, and use Master Ulezander as a tool to save the payshthas. Forced into a deadly quest where trust is in short supply, and faced with challengers for the stone, Morgorth must put his faith in those he loves and in himself... and become a champion not just of the Mother but for Karishian itself.
Jade: First and Last
Word Count: Information not available
Summary: The world has changed, and new superheroes—and villains—have emerged! Seventeen-year-old Carlos Domínguez wants to change the world. Believing a lie and following a dark promise to become a superhero, he finds himself cold and alone in dark woods with no memories. Driven by fear, he runs, somehow knowing the powerful forces that hunt him must not find him. Luck is on Carlos' side, and he finds shelter from the winter cold with a kind, elderly couple. Life quickly becomes awkward when Vanessa, a beautiful redhead claiming to be his girlfriend, tries to bring him back to The Order, the organization that gave him superhuman abilities. Things start to unravel when the superhero Blue Spekter finds him, triggering memories of home, high school, his real girlfriend, and life back in New Hampshire. Carlos must decide what kind of superhero he wants to become while slowly regaining his memories and discovering who he is—and why he hates the hero in blue and distrusts the man in black. But when you can't remember who you are or what you believe in, how do you tell truth from lie? DAWN OF THE SUPERHERO AGE is the first book of The Superhero Age series and is part of the Spekter Superhero Universe™. Get it now.
Dawn of the Superhero Age
Word Count:

40000
Summary: We interrupt our regularly scheduled program to take a side trip down two branching paths. First, we'll follow Matt and Xander as they take a surprise honeymoon to Hawaii in The Honeymooners. It's not all private beaches and swimming with the fish, though. Truths from Xander's past are revealed that give Matt new insight into his mate. Just as they get comfortable, the unforeseen appearance of a new enemy cuts their trip short. Next, we slide over to find out what some mischievous foxes have been doing behind the scenes since they arrived in France. Akira and Koji set their sights on a pair of twin hunky dragons in 2+2=Love. ​​​​​​​ It's not easy being twin dragons when your other half has been in your head since conception. It's certainly not easy finding love, but Halvar and Herleif have hope when a pair of foxes cyberstalk their way into their lives. Intermission contains two short stories that occur during the events at the end of First Strike and through Dragon's Hoard. While these stories do not fit into the overall story arc, some bits and pieces may find importance later on down the road. So take a break from the action and breathe in some light-hearted fun and romance. Dragon War Chronicles is a continuous series. It must be read in order.
Intermission
SALE
Word Count:

53,000
Summary: "Orcs are the answer but what is the question?" Elias is a priest at the Temple of the Divine Sibyl. When he becomes lost in the woods after his brother's hunting party abandons him, it's just his luck that he'd stumble upon an angry orc caught in a trap. Unable to stomach the suffering of others, Elias throws self-preservation to the wind and frees the orc. Then Gurrkk—that's a name?—ends up leading him to safety. Gurrkk finds himself rather smitten by the sweet, awkward human. He's always been fascinated with his people's sworn enemy, and now he has a life debt to fulfill to maintain his honor. Hiding an orc among the temple's crypts wouldn't have been Elias's first choice but Gurrkk is stubborn about leaving. As they learn each other's languages and spend more time together, Elias realizes they've become friends… and maybe more. And when the dying sibyl gives her last prophecy, Elias knows it wasn't chance that brought them together, it was the gods. But why? This is a sweet, ace romance, so no sexy times, but plenty of snuggles and cuddles!
A Priest, a Plague, and a Prophecy
Word Count:

40000
Summary: Just because you're alone, doesn't mean someone doesn't know your business… Lucas, the closeted son of a preacher who just graduated from Florida Atlantic University, returns home and is forced to make a life-changing decision––can he live a lie and marry his lifelong BFF, who his overbearing parents have been plotting to matchmake him with for years? Or, will he stay in Florida and start a new, more open life that he knows they will never approve of? Tyler, a talented artist on the edge of seventeen, is about to finish high school, and is looking forward to becoming a proper adult and fully exploring his sexuality. However, he soon discovers there's a kink in his plans––his father has decided to rent out the studio apartment he's been living in, putting an end to the independence he's enjoyed until now. Lucas answers an advertisement for the apartment, and sparks fly from the very first moment the boys meet––though both are reluctant to explore things further, since it wasn't what either of them had planned for their futures. But sometimes life isn't that simple, and doesn't always go exactly as planned…
The Curious Thing About The Apartment Vent
Word Count:

72000
Summary: Twenty years before Simon found Paul, a decade before Aaron joined the Minneapolis West pack, there were other gay wolves living hidden lives. Sawyer Holt thought he was dead at the age of sixteen when his brother Leon caught him kissing a human man. Dragged up in front of his Alpha, he could only hope for a painless end, especially when Rick Brown stared at him with an icy gaze and said to Leon, "I'll take care of it." Except what Rick gave Sawyer wasn't death, but a new concealed life. In Minot, North Dakota, Sawyer has spent fourteen years isolated among humans, carving out a future for himself. Until a messenger arrives from Rick, saying that Leon has discovered the ruse, and it's time to run again. Sawyer's furious about losing his hard-won life, but intrigued by the young man carrying the message. James Ferguson doesn't appreciate being sent from his home and pack in Virginia to run errands for the Chicago Alpha, but as Twelfth out of twelve adult wolves, he's in no position to complain. He figures he'll deliver the message and package, and hurry home for Thanksgiving. But a snowstorm, and the huge, muscular, confusing werewolf who rescues him, upend his plans. Soon, James's whole world changes, and the only future he may have depends on whether he and Sawyer can survive being hunted, together. Unseen Past is a prequel novel set in the world of the Hidden Wolves, twenty years before Book 1.
Unseen Past
Word Count:

66,545
Summary: Krish Butala, a werewolf, last of his line, teams up with his best friend Tyler Turner, a witch, and their good friend Matthew Williams, a tribrid. To protect themselves and everyone they know from the rising tensions amongst the various supes factions, they concoct a way to stop the impending war before it kicks off. The nagging ethical dilemma that plagues them is that if they proceed with their plan, they will betray everyone they know.
The Hallowed Bloodline: Battlelines
Word Count:

35000
Summary: Will the Manderians choose security over freedom? Keyla Damaer presents the second collection of short stories featuring characters from the Sehnsucht Series. The Manderian Directorate is born from the ashes of a past dripping blood. Existential dilemmas, double agents undercover, epic battles, old and new enemies promise a thrilling read. Thrust into it now!
Tale From The Sehnsucht Series Part Two - The Manderian Directorate
Word Count:

50,000
Summary: J. Manfred Weichsel's versatility, unique style, and refusal to be bound by genre conventions have made him a force to be reckoned with in the world of speculative fiction. Now, Weichsel invites you to strip down and expose yourself to his raw and unfiltered imagination with Warrior Soul & Other Stories. Weichsel's stories peel away the veneer of societal norms and delve deep into the human psyche, exposing the rawest and most vulnerable parts of our existence. Through his boundary-shattering tales of science fiction, adventure, horror, and humor, Weichsel fearlessly explores the fringes of what is possible in fiction, revealing the naked truth of our humanity. From the mind-bending science fiction of "Warrior Soul", to the fantastical realm of "The Rainbow-Colored Rock Hopper", from the light comedy of "Queen of the House", to the darkest depths of horror of "Complicit in Their Bondage", these twelve tales will leave you feeling exposed and vulnerable in the best possible way. The bold and daring themes that run throughout Weichsel's work strip away all pretense and artifice to reveal the unvarnished truth of the human experience. So if you're ready to shed your inhibitions and explore the depths of what's possible in fiction, then get your copy of Warrior Soul & Other Stories now. It's time to embrace your innermost desires and take the plunge into the raw, unbridled world of J. Manfred Weichsel.
Warrior Soul & Other Stories
Word Count:

34000
Summary: Zepheira is the best Demon Tracker working for the Good side. With her unusual looks, her phenomenal sense of smell, and her bravery, she quickly draws 'The Big 7's attention to her talent. They hire her to find one of them. Leaving her familiar surroundings and regular work environment unsettles Zepheira at first. But the challenge to prove herself and to increase the reputation of her infallibility tempts her. She is convinced she will be a great asset to 'The Big 7'. Little does she know she will be a much greater asset in Heaven's fight against Evil. Zepheira suddenly becomes more than a hired tracker. She finds herself an important pawn in the game of love, heat, and fire. Will her courage and sacrifice be sufficient to dance with the flames? [video width="1920" height="1080" mp4="https://www.limfic.com/wp-content/uploads/2023/02/Demon-Tracker-Book-Trailer-v2.mp4"][/video]
Demon Tracker
Word Count:

170000
Summary: In the not so distant future…  Kiah Hasan, a young, talented computer scientist haunted by her war-torn past, is reaching for something just past the edge of theoretical possibility. Her best friend, physicist Nigel Evans, is obsessed with pushing the boundaries of space travel. And Captain Josh Walker? He's just out here for the adventure – and Kiah. Together with the crew of Trinity Station, they head toward the Kuiper Belt and disappear just as simmering political tension on Earth erupts into outright war. A hundred years later… Admiral Darren Winters leads a mission to the Kuiper Belt to find out what happened to Trinity Station. To his, and Earth's, surprise, not only have the Trinity Station scientists survived, but have reached levels of advanced technology due to the success of Dr. Hasan's AGI experiments. After shaky negotiations with Earth that ends with the birth of the new nation of Survey, Admiral Winters is offered a new position with the AI ship Musashi. His first mission is to figure out what happened to the youngest AI, Loki, whose first crew was killed in a tragic accident. With psychologist Dr. Alex Campos, they uncover a secret that could endanger the newly formed Survey nation and its AIs. Can Darren and Alex find Loki before it's too late?
Survey
Word Count:

140000
Summary: Jack Kirby just wants peace. Deeply scarred from a failed mission and struggling with the loss of his lover, Jack takes a job  as a Religious Program Specialist on a remote PreCol station. There, he finds what he never expected: a family. Marsha, a complicated woman with a deep connection to the spiritual world. Jenny, a cheerful ensign with a dangerous past. Mark, driven to demolish the atavistic cult he was born into. Can Jack protect them all as they become entangled in an espionage game with galactic stakes?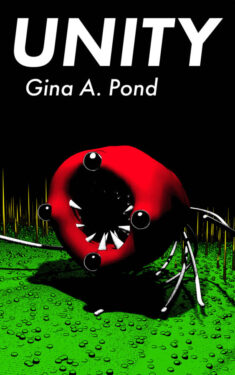 Unity
Word Count:

150000
Summary: Jenny needs time to heal – but she's not going to get it.  After her near destruction on New Harmony, Jenny Fraiser retreats to Musashi. She submerges herself in training and meditation, trying to find her balance again. Once more, she is unexpectedly catapulted to the front lines of a war of hatred – one she is uniquely qualified to win, with some help. As a deep-cover espionage specialist, Lulu uses her sociopathic tendencies for the greater good, but she never expects love, connection – or loss. Jenny, Lulu and the others are just pawns in a galactic game, which twists and changes in response to their every move. They need to track down the seemingly omniscient game master – before its seemingly innocuous task destroys two civilisations.
Colony
Word Count:

150000
Summary: What if first contact happened, and nobody even noticed? Light-years away, years ago, something insignificant happened. Now, the spirits are restless. Loki has returned, seeking help for his people. Entire stations are being consumed, populations lost. No one understands why, and the threat continues to spread. Can Jack, Marsha, and teenager Po carry the weight of saving Loki's civilization? This time, it may break them all.
Consortium
Word Count:

63000
Summary: Xander is many things, but he isn't a vampire… yet. For now, being a vampire's daytime assistant has its perks. Hanging out with vampires is just one of them. The downsides? Well, for one, Xander and his friends getting kidnapped by a group of armed mages. They want a book they think Xander's boss has in his possession, and refusing them means torture followed by a slow death. Being a normal human among supernaturals, at the mercy of those stronger, has never frustrated Xander so much. But as the friends struggle to keep themselves alive, Xander might have a bigger advantage than anyone realizes.
Vampire's Grimoire
Word Count:

39200
Summary: Years ago, all she wanted was to leave. Now, a web of secrets might ensnare her forever. When Iris Grey returns to her hometown of Ilmoure years after a bitter parting, she hopes for reconciliation in the face of a tragedy. Instead, she arrives to a town changed for the worse, a cold welcome from people she once loved, and a family that seems to be keeping secrets from her at every turn. When those secrets become too heavy to ignore, Iris starts to dig deeper. What she finds leads her to question her very perception of reality. Faced with old wounds and new revelations, Iris finds herself mired in a plot that threatens to swallow herself, the town, and the people she once loved.
Dark Heart of Ilmoure
Word Count:

69,153
Summary: Krish Butala believed himself to be the typical college student until his latent werewolf abilities unexpectedly manifested. This came as a big surprise since he was bitten by Josef Cartwright nearly two years ago, and nothing has happened to him in all that time. Krish has to learn how to navigate through his new life without a pack. After accidentally killing a fellow college student, Krish has to figure out how to cover up the murder. He is grateful for all the help Tyler Turner, his roommate has given him, but he isn't entirely sure he can trust Tyler, seeing that he is a witch. Tyler's brother Derek and the rest of the witch community don't trust Krish, and they're keeping a close eye on him, which makes being a nascent werewolf that much harder. Krish is plagued with haunting, vividly sexual dreams of Josef, his progenitor, which leaves him questioning his decision to leave him. Krish is surprised to find help in the most unlikely of places. An elder werewolf named Luther from another pack. Luther helps Krish and promises to protect him. But at what cost? Krish has to figure out who he can trust and find his path on his own. The Omega is an exciting M/M erotic thriller about werewolves, witches, and other supes.
The Hallowed Bloodline: The Omega
Word Count:

117,600
Summary: The Action Packed Conclusion to the Peridot Shift Trilogy Peridot is on the edge of annihilation. Once life-giving, the world's Trade Winds are transforming people into soulless monsters. The surviving Alchemist gods neglect their followers or take advantage of them. Even worse, a delicate peace has been wasted, and everything and everyone is at stake, especially Meran, the mistreated embodiment of the planet. Captain Talis and the crew of Fortune's Storm must try to do some good with what's left of Peridot in the hope that, together, they'll reclaim the hidden pieces of Meran's soul before the chaos seals her disastrous fate.
Cast Off
Word Count:

34000
Summary: Koyu thought she had done her duty, but deep inside she knows it will never be over. She is bound to her master forever and will have to execute his every command. But when he demands she'll invade his sworn enemy's dreams, she chooses to rebel. Koyu risks her existence to help the 'other side' by purposely disobeying her master's orders. Koyu knows she'll pay with her life for her impertinence. Is there, indeed, no hope for her? [embed]https://youtu.be/ASa3ptKCwjo[/embed]
Dream Walker
Word Count:

27500
Summary: War, deceit, and love intertwine in the first six Tales From The Sehnsucht Series. Within this anthology, you'll find six tales of love and hate, loyalty and treason, failure and triumph from alien soldiers, desperate teachers, strange bedfellows, and more. And in the background a war of all against all. Who will survive? Open this collection and take your first steps into the history of the Manderian people. Meet Ameela's improbable lover. Escape from tyranny with Rotima. Find the man who tampered with Ryma's DNA.
Tales From The Sehnsucht Series Part One - The Manderian Halden
Word Count:

370000
Summary: The Small Things trilogy omnibus contains all three books in the Small Things trilogy (Small Things, Threads, A Pattern of Shadows,) a previously-published short story (Smoke), a brand new story (Dowd) and a never-before-published Small Things novella, Sundown Rising. The stories are presented in the order in which they are meant to be read. The Small Things trilogy omnibus totals 1,450 pages/370,000 words and includes all covers, artwork, and a few surprises as well! Small Things: It's a hot June morning in a small Midwestern town when fifteen-year-old Shawn Spencer arrives at the church for his best friend Tanner's funeral. Though his drowning was officially ruled an accident, Tanner's sister Jenny swears she saw something rise up from the Carthage Lake to pull the struggling teenager beneath the surface. Shawn doesn't believe in monsters… but he will…The real threat, however, lies in the man behind the monster, a mysterious old man who has vowed to settle an old grudge and regain something that was stolen from him decades earlier. To survive the dark days and nights ahead, Shawn must not only decipher what the man is after, he must move past his own grief, fears, and insecurities, and learn to trust in Jenny, the disgraced town sheriff, and, most importantly, in himself. A small town horror, fantasy, paranormal, and coming of age romance. The Small Things trilogy spans forty years and three generations in a tale of murder, betrayal, corruption, sacrifice, love, redemption, faith and magic that culminates in a showdown that will pit the very forces of heaven and hell against Shawn and his family in a battle for the future of mankind and the world itself. Sundown Rising: When Shawn and Jenny decide to visit a traveling carnival, will they find more than they bargained for? And why are Mr. Kingfisher and Mr. Quarry in town? Threads: History is changing around nineteen-year-old Ben Spencer, and he's powerless to stop it. His sister has disappeared, his family thinks he's schizophrenic, and, worse yet, the girl he's madly in love with won't give him the time of day. Enter the mysterious Michael, who, years earlier, helped Ben's parents defeat a powerful sorcerer bent on destroying them and reclaiming a relic stolen from him years before. With Michael's help, Ben will travel back in time, to 1977, and attempt to set the past straight. But will he undo himself and the woman he loves in the process? Threads is a coming of age time travel adventure complete with murder and magic, and also a magical realism love story. The Small Things trilogy spans forty years and three generations in a tale of murder, betrayal, corruption, sacrifice, love, redemption, faith and magic that culminates in a showdown that will pit the very forces of heaven and hell against Ben and his family in a battle for the future of mankind and the world itself. Smoke: Can humans and ghosts work together to figure out what's behind deadly and destructive fires…when they can't even communicate? A Pattern of Shadows: Five years ago, the demon Azazel tricked Ben Spencer into giving him possession of his body. After countless frustrating and heartbreaking dead ends, Ben's family and his girlfriend Katy Ruskin have finally located him. Will their daring rescue attempt work, and will they be able to free Ben from the demon? And with Ben free, is everything truly over…or is it only just beginning? A Pattern of Shadows brings the Small Things trilogy to a stunning conclusion that pits Ben and Katy and their families against the very forces of heaven and hell itself in a battle that will decide the fate of humanity. Who will survive? Redemption: Can a former villain truly change his ways?
Small Things trilogy omnibus
Word Count:

150000
Summary: Can a retired assassin be the savior his people need? How does a former assassin save his fellow humans from extinction? By allying them with mrrogs of course! But that's easier said than done as humans are understandably distrustful and suspicious of sescurei, the official species of the InterGalactic community. Leopold must convince them that Mastrodai's offer of alliance isn't a trick, which means diplomacy, patience, and tenacity. Times like this make him grateful that he has two strong mates to lean on. And when it comes to understanding his own people, he'd be wise to follow Alex's lead. Alex has been too long away from her family and is thrilled to see them again. But with reunions come old pressures, old doubts, and old wounds. She must negotiate who she was with who she is, while helping her mates and her colony come together with the shared goal of freedom. Mastrodai, meanwhile, finds himself in the minority for the first time in his life, and the constant hostility has him doubting the wisdom of their choices. But he's devoted to his human mates and determined to see things through no matter the discomfort… or danger. Not everyone wants what Leopold and his mates have to give, and he needs to break through the resistance humans have built up after generations of degradation, humiliation, and fear. He must win his people's trust, solve the riddle of his parents' rings, and navigate the new complexities of his love life. Being an assassin was so much easier. Reader Discretion advised: PTSD, abusive family, a cult, MMF romance, dystopian.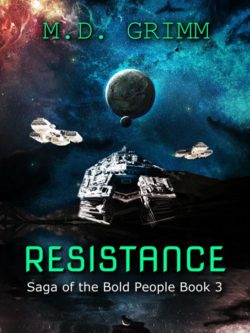 Resistance
Word Count:

74000
Summary: Space: Where discovery and danger are two sides of the same coin. Meet Albert 'Buzz' Buchanan, a retired space marine now freelancing as a gun for hire, who finds himself accepting a deal too good to turn down, even if it's too good to be true. Meet Thomas Cutter, a star-ship engineer who's a lot more than what he first seems. He seeks knowledge and adventure, and the offer to team-up with the sexy space marine is just what Cutter's been waiting for. As our two heroes set out, they encounter more than they bargained for: a discovery of a lifetime, but only if they can escape with their lives. Will the galaxy reward them for their bravery, or will they fall victim to the great unknown? Join Buzz and Cutter in their very first episode as they journey across the galaxy, finding high adventure and untold dangers in the darkness of space ... along with discovering a friendship that promises so much more.
Sparks in the Dark
Word Count:

5200
Summary: There's something in the dark … but is Lem's imagination worse than reality? Out in the vast emptiness of the galaxy, anything can happen. It's a fact that Lem and her trusty companion Spock know all too well. Sometimes, the things lurking in the darkness are all in your head. Then again, maybe there really is something out there. With her talking dog and an infuriatingly literal AI by her side, Lem must rely on nothing but her strength and wits to help her.  As a humorous homage to Arthur C Clarke's classic A Walk in the Dark, this short adventure is a not-actually-scary sci-fi horror story that's perfect for fans of Martha Wells and John Scalzi. 
Jurassic Dark
Word Count:

95000
Summary: Feared by her own kind. Hunted by extraterrestrial forces. Can one super soldier find her place among the stars? Lieutenant Tabitha Chiu is plagued by doubt and conflict. Still heartbroken over the loss of her AI companion and marooned on a faraway moon, the space marine and her ragtag team of super-powered civilians stand as the last line of defense against alien hunters. But when her powers pick up whispered threats of approaching invaders, she's horrified to discover her own people have betrayed her squad. Barely escaping assassination, Tabitha and her fellow psionics flee the hateful moon to the sanctuary of a single surviving combat ship where she hopes to reunite with her AI friend. But when her newly resurrected acquaintance hijacks the craft, the nonbinary fighter is torn between protecting those she loves best and saving humanity from annihilation. Can this conflicted officer and her misfit allies defeat a formidable enemy intent on driving them to extinction? Amp Squad is the electrifying second book in the Ship Whisperer military science fiction series. If you like strong LGBTQ+ characters, unusual weaponry, and fearsome space battles, then you'll love this pulse-pounding story. Buy Amp Squad to launch into a gut-wrenching thrill ride today!
Amp Squad
Word Count:

13,800
Summary: He didn't want a job, but he fell into a portal, and now he's going to learn that there's no escape from beneath an office planet! Planet of the Wage Slaves is a 13,800 word sci fi satire.
Planet of the Wage Slaves
Word Count: Information not available
Summary: The resurrection of one world will mean the destruction of another. The homeworld of the alien Noigel has been annihilated. Their existence as a species is on a razor's edge. But they have found a replacement: Earth. But it must be changed to suit their needs. If they succeed, all of humanity will perish. When an alien secret agent is killed, his technology and mission are given to Hina Takamachi. The Japanese schoolgirl discovers the alien's battle suit gives her incredible powers, just like the anime heroines she admired as a kid. The battle suit's artificial intelligence, whom Hina names Voice, informs her that only she can save the world from the Noigel.With Voice training and guiding her, Hina must overcome her own self-doubts and find the courage to stop the Noigel's plan. For one world to win, the other must lose.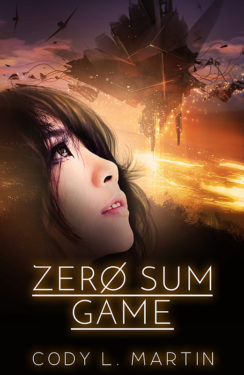 Zero Sum Game
Word Count:

105,192
Summary: NEIMUS GRUNDLY TAKES the reigns and becomes the new alpha of an elite order of werewolves. His first day on the job isn't going so well. He has to deal with his hybrid wolf problem, the werecats, angry witches, and the moral decline amongst his subordinates. Oliver Grimes, one of his wolves, has discovered a way to gift magic. After bestowing himself with powers, Oliver can now create hybrid werewolves with a single bite, putting the pedigree of the pack in jeopardy. Thereby forcing Neimus to call upon the pack physician, who has been separated from the pack for 950 years, to help rid them of hybrid werewolves. In conjunction, Neimus has to walk a fine line with Phelan, the alpha of the werecats, with whom they are on the verge of war. The werecats attacks are more frequent and deadly, but Neimus fears the growing threat of the witches the most. He is thrust into uncharted territory. He must find a way to safely get his pack through these trying times. A challenge he isn't sure he can manage.
The Hallowed Bloodline: Resurgence
Word Count:

74000
Summary: Sometimes you have to fight fire with fire. Darien's ready for a quiet life— back to studying, sleeping with his ridiculously appealing necromancer, playing magical Fetch with his dog-familar. But breaking the demon portals was only a temporary solution, when there are sorcerers out there rebuilding them. Much as he'd like to shove the rest of the job on someone else, Darien's not willing to see his world burn. Silas is ready to turn the whole hunting-dark-sorcerers mess over to the Guild. Except he doesn't trust his council members as far as he can throw them, the sorcerer Chicago has sent sets his teeth on edge, and if they get it wrong, Darien's life is at risk. So with Grim at his side, and Pip encouraging Darien, they, Jasper, and Magda will take on one more hunt to find and stop the portal-builders.
Consumed by Fire
Word Count:

115000
Summary: Battles and adventure crisscross the Viking Age! From monumental sea clashes to beleaguered mountain strongholds to war with the tribes of Eire, circumstance drives the scattered Agneson clan across the known world. And beyond the lands of Midgard, mythic hidden folk challenge our forerunner hero. The award-winning Forerunner Series epic continues…. Fleeing an arranged marriage, Kara escapes across the narrow sea to follow her warrior dreams. Escaping slavery, Cub joins Rollo's horde in Britany, while his outlawed brother Sorven fights for survival in the Welsh mountains. Uncle Karl and his warriors rally to Harald Tanglehair in his ambition to unify the wild kingdoms of the North Way, and young Thorfinn is left behind, safe and secure in a tiny fishing village... or is he? Kara gains her place in king of Dublinn's ranks to prove her mettle, but being a warrior is not what she expected, and what of these new feelings she finds for her closest companion? Will Karl and his crew perish in the great battle of Hafrsfjord? And how will an unprepared Thorfinn survive kidnapping by an 8-armed giant, leaving behind worried friends and a very angry dragon? Don't miss this 5-star epic fantasy critics are calling "whimsical and gritty," with "fabulous, engaging characters." If you enjoy the history of The Last Kingdom and Nordic myths and legends, the Forerunner Series is a grand tale not to be missed!
Kara Shieldmaiden of Eire
Word Count:

195000
Summary: Belonging can sometimes be Hell Jin is 17, pansexual, blue-haired, half-Korean and a lifelong outsider. His modus operandi, after years of neglect and chaos, is never belong, never attach, because both just bring pain. What he doesn't know, and mustn't, is if he does ever belong, his lust demon father will take him to Hell forever the day he turns 18. But when he moves to the remote Scottish town of Hammer Falls, where he shouldn't fit in at all, he finds being supernatural and queer aren't quite the barriers to belonging he'd hoped. As his lust demon blood begins to show and he grows ever closer to gorgeous part-angel demonstalker Nate, how long can Jin continue to convince himself he doesn't belong and isn't getting attached? Lust & Other Demons is the first in a trilogy containing a snarky, prickly half lust demon, hot demon hunters, werebears, angst, messy love and explicit MM sex. Books 2 & 3 also contain steamy MMM+ polyamory scenes as part of a key relationship. NOTE - These books are NOT suitable for younger readers or people likely to be offended by speculative views about religion.
Lust & Other Demons
Word Count:

80450
Summary: We were trying to write a nice friendly SciFi Space Story. Something with food and fun. Although backstabbing, cheating, gambling, pirates, and passive-aggressive families, were not uncommon. Every sentient was nice, in their own way and as their species permitted. And as always, watch your back. A conflict between Hive Mother at the Heliopause and the Hive Sisters at the heliotail was almost unavoidable. As with any war, a misunderstanding and an attempt to over-write source code led to conflict. The bioGels, who could be moody and quarrelsome at times, became weapons and sailors in an all-out Hive War. The sentients, dependent on the bioGel computers, received fallout from this interlude. It all started to go bad when the Navy discovered they could take the discrepant features of Einsteins' classic theorem and flip the bit to power a laser rifle. It seems that the somewhat unstable bioGels did not appreciate the pain and suffering required from them to fire off a photonic bullet. And here we are; no computers, no vid screens, no nice tones. The human, simian, canine, and octopus sentients have to work together to take back their ships and livelihood.
H2LiftShips - Bosons Wave
Word Count: Information not available
Summary: Nothing is new under another sun. Not even murder. This mission should be simple. Exoplanetary scout Leif Grettison and ace pilot Yang Yong are off to deliver a load of supplies and reinforcing settlers to a recently colonized planet. It's as routine as a starflight can be. Famous last words. Something is wrong with the colonists. They are astonishingly ill-suited for the task of settling a new world. The planet, too, is a poor place to plant a town for humans. Even if everything goes right, the colony might not survive. Then one of the colonists is found dead. Murder is a possibility. Not long after, another one dies—and this time, it's definitely murder. In a world with only two hundred people, there's at least one killer. Meanwhile, the colony's new leader has a plan—but Leif has doubts. Will this man save the settlement, or use his power to become a dictator? Leif and Yong's mission is clear: they must leave the colony in shape to survive. Leif is a retired soldier, not a detective, and when it comes to investigating a crime, he doesn't have a clue. Literally. Still, it falls to him to follow the evidence and find the killer. He also needs to deal with the leader and the leader's plan. If Leif fails, the only mystery may be how long it will take for everyone to die.
Murder Under Another Sun
Word Count:

110000
Summary: Mistakes were made. The future is uncertain. And Time doesn't care. As the story ends, we'll finally learn how it started. The world is breaking apart. Only the combined willpower of Hades and Hel can save it. But Love has other plans. Meanwhile, the gods need to deal with the outcomes of their choices; everyone else needs to survive them. And Psyche must finally face her greatest foe. Can free will cheat fate, or is fate the consequence of free will?
Anamnesis
Word Count:

149,000
Summary: Peridot is headed for its second cataclysm. War has broken ancient alliances, sealed borders, and locked down the skies. The Five, Peridot's alchemist gods, have seen one of their number die and another fall in their efforts to protect their world from invaders beyond the stars. Defeated and diminished, they have ceased to answer the prayers of their people and have left the rapidly unraveling world to fend for itself. Talis and the orphaned crew of the lost airship Wind Sabre have a plan to set things to rights, but they're stranded on a rock far from the heart of the conflict. When an old enemy comes and offers them a ship and a path forward, it comes with strings that will pull them further from the home they are so desperate to save. Can Talis and her crew chart a course through hostile skies, shifting allegiances, and subverted governments before the true enemies of Peridot claim a power that can destroy the world once and for all?
Salvage
Word Count:

36,000
Summary: It is Ancient Greece, when heroes were forever 'accidentally' killing their own fathers and marrying their own mothers. So what's a young prince supposed to do when he falls in love with the wrong woman? Dare he trust his heart or will the Fates interfere? King Oeneus of Calydon has just been given the secret of wine by the god Dionysus. Unable to hold his liquor, vomit-bespattered Oeneus drunkenly forgets to honor the goddess Artemis at the harvest festival. Oh dear, bad mistake. These gods are larger than life, and bigger in emotions too. In revenge for this insult, the angry, man-hating Artemis sends a gigantic and crazed wild boar to ravage the land. With its burning breath and tusks longer than a brave man's spear, nothing can stop this monstrous beast. What can the befuddled King Oeneus do to save his kingdom? Send out a message to the greatest heroes of the age, that's what. Soon, a party of mighty mythical heroes, led by Oeneus's son, Prince Meleager, is on the trail of the fearsome monster - but one of these heroes is a heroine! Atalanta the Indomitable is a huntress to match Artemis herself, and quickly wins the heart of Meleager. Will one of the men make the kill, or will they be humiliated when the prize goes to a woman? Will Prince Meleager woo and win Atalanta, or will the cruel gods intervene as usual? Who will die and who will survive in this tale of great loves and even greater lusts in the ancient world? A rip-roaring tale of jealousy, foul play, a family at war with itself, and a battle of the sexes - all in Weichsel's unique, no-holds-barred, ribald style.
The Calydonian Boar Hunt
Word Count:

64,390
Summary: The time has come. The Dark Mage, Lord Morgorth, and Aishe of the Ravena Tribe, are to become bondmates. Morgorth is equal parts nervous and excited. He wants to unite with Aishe in the sacred dialen ceremony, to proclaim their devotion to the world, to show everyone that Aishe is his equal and deserving of respect. After all they've survived together, why shouldn't they make the cosmic promise before friends and family? But duty must often come before pleasure. When Morgorth's estranged mentor, Master Ulezander, comes to him with a time-sensitive mission involving a major stone of power, Morgorth has little choice but to acquiesce. Aishe knows his mate struggles with the revelation of his true destiny, after a lifetime of defining himself as the future Destroyer of Karishian. All he can do is reassure Morgorth that being the Savior is a far better fate for both of them. But as Morgorth and Aishe leap through worlds and dimensions in pursuit of a stone of power, more pieces to the puzzle of Morgorth's destiny are revealed. And they form an image of sacrifice and tragedy. The dark cloud of an ancient enemy looms ever closer, and the path to becoming the Savior might prove more monstrous than that of the Destroyer.
Sapphire: Home and Abroad
Word Count:

70000
Summary: When you have chaos magic, the only thing you can do is expect the unexpected. Zombies. Shoestorms. Illicit unicorn rides. A talking red panda. Before today Max never believed in magic, despite bad luck so terrible he used to jokingly call it a curse. Now he's a reluctant believer. His first day as a mage he draws the attention of the magic police, not to mention the mysterious hooded figures chasing him all over downtown Portland trying to kill him with magic. With the help of his new speed-demon red panda familiar, his fortune-telling neighbor, a gadget-obsessed witch, a grumpy vampire, and his maybe-brother, Max needs to learn to use his chaos magic, and quickly, or his 'curse' is going to be the end of him and the people he loves.
Red Pandamonium
Word Count:

105000
Summary: A girl detective. A boy genius. A warrior princess. A young magician. Four young people with extraordinary gifts. For years, they solved mysteries, caught crooks, and slayed monsters. They were secret heroes, keeping an idyllic small town in the middle of America safe from the things that lurked in the dark. Then, the year of their high school graduation, the darkness came for them. During what the media called "New Year's Evil," a demonic force rose to turn their hometown into a literal Hell on Earth. They gathered to stop it. They fought. And they won. The rest of the world never discovered the truth behind the disaster. For 20 years, the four tried living like normal people. Now their past is coming back to haunt them. The darkness is gathering once more. They're summoned back to their hometown to face it, along with everything else they left behind. Last time, they saved the world. This time, they'll have to do something much harder. They'll have to save each other. For fans of Stephen King, Neil Gaiman, and Victoria Schwab, REUNION is the story of what happens when the good guys grow up.
Reunion
Word Count: Information not available
Summary: In the Hybrid Nation, the only thing worse than showing weakness is being born a little too human. Jode is a throwback, given up by his parents and raised in an institute that was never meant to serve his needs. All he wants is to get free and find his mother, and when Rowla Arl shows up to study the children in the facility, he sees his chance. Jode tries to convince the wolf to help him, but Rowla has her own agenda. And her own secrets. The kid's atypical blood might hold the answers to her genetic problems, too. But if she wants to unlock the kid's DNA, Rowla's going to have to convince him to trust her, to drop everything, and to take a chance so big it could shake the whole Hybrid Nation. They're going to have to work together to keep Jode out of enemy hands, to keep his DNA away from a psychotic monkey, and to keep the biggest secret in Hybrid Nation history from destroying them both.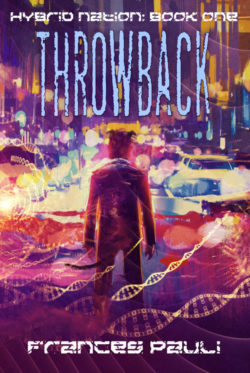 Throwback
Word Count:

70000
Summary: If you find alien technology … don't turn it on. Beyond the farthest reaches of explored space, survey ship Cerberus arrives at an unclaimed planet to find a deserted vessel already in orbit. When newly commissioned captain Janet Hollander leads a team to the derelict, they find an ancient alien artifact on board. As her own crew members begin to disappear, Hollander learns that neither the ghost ship nor the planet are as lifeless as they appear. She must survive long enough to find out what happened to the derelict—before she and her crew suffer the same fate.
Derelict
Word Count:

144680
Summary:
A secret revealed. A plot within a plot. A battle to reunite.
"Author James Siewert has certainly breathed new life into science fiction with this superb and spicy work."
-
K.C. Finn for Readers' Favorite Reviews
Headed in opposite galactic directions, Rowland Hale and Toar Grithrawrscion must find a way to reunite despite the myriad of challenges dogging their every step. An unwelcome surprise finds Rowland picking up the pieces of what he thought was his life, and Toar learns the hard way that the Pryok'tel always settle the score. Can their blossoming relationship survive, or will it be torn to bits between needle-sharp teeth? In
Barons of Oartheca
, the exciting sequel to the one-of-a-kind adventure
Allure of Oarthec
a, James Siewert plunges our two heroes into an epic fight for survival with adversaries both old and new, and asks the question, 'Is family those you love, or those you trust … with your life?'
Advisory:
this book contains scenes of explicit male/male romance, sex and sexuality, and is recommended only for readers ages 18+.
Barons of Oartheca
Word Count:

28000
Summary: Monty has a special power that no one else possesses. And he hates it. He just wants to live a quiet cheese sandwich and tap water life. Fate, being the fickle bitch it is, has other plans. His best friends, Lark and Sean, have abilities as well and the trio encounter three mysterious people who show them, they are not alone. It would be nice if any of them had useful abilities, but take what you can get, right? As a result, Monty is forcibly dragged into a world of coffee-addicted villains, half-competent goons, and pompous windbags. Monty must use his wits against the witless to save himself and his friends. To do so he must embrace being the DICK WIGGLER.
Dick Wiggler and Other Useless Superpowers
Word Count: Information not available
Summary: They told him he was chosen, but everything they told him was a lie. Sookahr believes he's destined to change the world. With his rodent companion and a motley crew of fellow serpents, he journeys to the farthest outpost of Serpentia, determined to prove himself. The quest leads him to the very edge of the jungle, where Sookahr encounters, not only sabotage, but a dark secret that could shake the foundation of his civilization. Betrayed and abandoned, Sookarh must discover his own power, harness the magic inside his dreams, and decide who he really wants to be. Because if he can't rise to the challenge, expose his enemy, and uncover the truth, he won\'t just lose his way. He'll lose his friends, his place in society… and his life. In a world ruled by reptiles, one snake must fulfil his destiny to overthrow corruption, expose a dark secret, and save his people… from themselves. 2020 Leo Literary Award Winner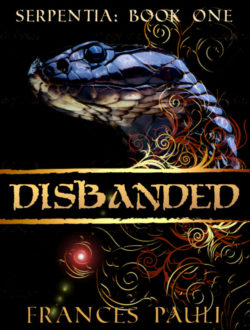 Disbanded
Word Count: Information not available
Summary: In this second instalment of the Damien the Devil series, we see Damien has found a new, more permanent home outside the foster system with Pat, Damien's Renfield and caseworker, and his twin brother Matt. He is also enjoying a budding romantic relationship with Brian, another boy from the foster home. But after the two of them are caught kissing, Damien is kicked out on the streets in the middle of the night-only to find himself in a very dangerous situation with a vampire. Brian, feeling guilty about the whole situation, goes looking for Damien the next evening, only to fall victim to the vampire's trap himself. Damien and Pat save Brian, but he's unable to remember what happened that night-until he starts to be plagued with nightmares. Meanwhile, Damien is too afraid to reveal to Brian that he is a vampeal: a half-vampire and half-human. Will they both be able to handle the truth of what each other is hiding?
Shattered Recollection
Word Count:

50000
Summary: Fourteen-year-old Samantha spends her days exploring the shallow reef behind her island home. With her world locked in a battle against rising seas, scientists deploy genetically modified corals to rebuild reefs and protect the coastline. No one expects the reefs to be a hotbed of evolution, but they are. When an octopus flows off a rock in her lagoon, Samantha is startled. When he purposefully arranges pieces of coral on the sand, trying to communicate, she is shocked. How she responds may determine the fate of life on Earth. The year is 2045, and fourteen-year-old Samantha lives in a world where ocean levels are rising, destroying coastal cities and swallowing islands. Millions of displaced people are homeless. The planet is in a climate tailspin that threatens civilization. Researchers deployed genetically modified corals that can grow in warmer waters. They aimed to sequester carbon dioxide and stabilize the climate. The successful project produced an extensive barrier reef system along the coasts of Georgia and Florida. Samantha lives on a research island off the coast of Georgia with her scientist parents. She becomes obsessed with the ocean, spending all her time exploring the reef. One day, she encounters an octopus attempting to communicate with her. The story dives deep into an exploration of species' intelligence and the quest to save the planet.
Charlie's Story
Word Count:

68000
Summary: They'll take a leap into the unknown to protect the world. There's something seriously wrong with Earth's magic. A demon has appeared unsummoned out of thin air, familiars can't return Home, and as Grim points out, rats smell like summer in the middle of winter. Grim and Pip can deal with rats; Silas can banish one wayward demon. But soon there are other demons, more each day, and Silas's old mansion is full of mysteries. He and Darien will need their familiars, their friends, plus a whole lot of luck, as they search beyond Earth for the forces that have changed their world. And to have any chance of getting safely home, Silas will have to confront a past he's avoided for ten long years.
Beset by Demons
Word Count:

120000
Summary: A woman with the strength to rebel. A shapeshifter who wears the souls of the dead. Together, they face a lethal enemy. Em helped create it. Now she must craft its defeat. In a city owned by industrialists, Em sells her magic to make ends meet. The extraction procedure is brutal and potentially deadly. Desperate for change, she joins an underground resistance movement to weaponize her magic and stop the abuse of workers. Meanwhile, a mysterious voice wakes Ruk from a decades long slumber and compels him to become human. He wants to break free but is torn between his shapeshifter instincts and the needs of the soul that sustains him. On streets haunted by outcasts and predatory automatons, a new danger emerges – an ever-growing corruption of magic and science. Em and Ruk must put aside their differences and pursue it – each for their own reasons. What they discover will forever change their lives… Or end them. The Eternal Machine is set in a 19th Century alternative reality Australian city, where magic and science are equally valid disciplines.
The Eternal Machine
Word Count: Information not available
Summary: Tristan and Amacy have met before...just not in this lifetime. A mystery begins when a stranger delivers the deed for a house to Tristan on Christmas Eve. But when he arrives, he realizes that the answer is far more complicated than he ever imagined, and comes hand in hand with with not only a new romance, but a past with dire consequences he must rectify. A fantasy romance set in Pennsylvania.
One Last Life
Word Count: Information not available
Summary:
Lucee Fearney legitimately inherited the leadership of the Fae faction known as Eleriannan, but what will happen when they find out that she still only has the magical skills of a Mortal?
---
When unexpected, dangerous visitors show up at the door of Maithe House, they bring word of an enemy that none of the Fae know how to fight. Even if Lucee can learn to trust herself and lean on her friends for help, will it be enough to take down the powerful and mysterious foe  known as the Mealladhan? Rejoin Lucee, Cullen, Merrick, Vali, Sousa, and all the other Mortal-born and Fae of Baltimore in another magical, musical adventure! 
Now with 100% more outdoor summer music festivals, uncanny graffiti, and shadowy forces.
Cast a Shadow of Doubt
Word Count:

120600
Summary: Captain Talis just wants to keep her airship crew from starving, and maybe scrape up enough cash for some badly needed repairs. When an anonymous client offers a small fortune to root through a pile of atmospheric wreckage, it seems like an easy payday. The job yields an ancient ring, a forbidden secret, and a host of deadly enemies. Now on the run from cultists with powerful allies, Talis needs to unload the ring as quickly as possible. Her desperate search for a buyer and the fallout from her discovery leads to a planetary battle between a secret society, alien forces, and even the gods themselves. Talis and her crew have just one desperate chance to make things right before their potential big score destroys them all.
Flotsam
Word Count:

56000
Summary: This time, the universe puts the cat in catastrophe. Plucked from her home on Earth and ending up aboard a strange spaceship in an even stranger universe, Lem and the misfit crew of the Teapot have more than enough trouble on their hands… and then they receive an urgent last-minute call to save a race of cat-people from certain destruction. Stuck with a disaster-platypus of a project manager and an entire race of people seemingly determined to thwart their own rescue, the Teapot's crew face the impossible job of herding cats and helping evacuate the planet before it's blown to smithereens. Can Lem and the gang avert disaster and save this race of infuriating cat-people? Perfect for fans of wacky and imaginative sci-fi stories, this satirical space opera is a ridiculous adventure that will delight readers of John Scalzi's take on Fuzzy Nation or TJ Berry's Space Unicorn Blues.
Judgement Dave
Word Count:

132,220
Summary: Bobby Gene is a man who stands out even among his people. Guided by the knowledge of his heritage as a backwoods shaman and more perceptive than many, he's grown to be a valuable asset to those he knows. While he isn't surprised to be the first to know when the woods around him begin to show clues that something isn't right, he doesn't expect just how much these omens and signs will prove to foretell something far more sinister to come. Soon strange dreams and inexplicable encounters have him questioning everything he knows- and then the people who live in his woodland Appalachian community begin to disappear. It's his job to protect and guide the others, what will he do when he's the only thing between them and the end of life as they know it?
Night is Falling
Word Count:

138424
Summary: Emilia Drakon was once the youngest and kindest of the dragon sorcerers, but she's now the last of her kind. Betrayed and angry, she trades her meekness for a sword and embarks on a quest for vengeance that will lead her straight into the arms of the legendary Captain Maria Welles. Captain of the famed pirate ship, the Wicked Fate, Maria is every bit as treacherous and bloodthirsty as they say. She has her own vendetta and practically jumps at the chance to trick Emilia into joining her crew. But when their animosity toward each other blossoms into a passionate romance, the two women will have to decide what they want most. Vengeance? Or love? A sapphic fantasy adventure for people who love dangerous women, magical worlds, and lesbian pirates.
Pirates of Aletharia
Word Count: Information not available
Summary: **Also available in "Guardians of a Giant's Treasure" anthology** For three years, Jeth and Kodie and their soldiers have guarded a hostile mountain pass against the invading Dathians in a war that has waged for decades. Jeth has the blood of giants running through his veins, and it has caused bigotry and death to dog his steps his entire life. After a childhood tragedy shatters his world, it takes the courage and loyalty of his best friend, Kodie, to protect him from himself. Jeth knows he's a danger to everyone around him and joins the army to control and focus the black rage inherited from his bestial bloodline. Kodie follows his friend into the army, determined to stay close to the one he loves most. He has never revealed his deeper feelings for Jeth, and is ignorant of Jeth's own feelings. Their bond is too precious for either of them to risk rejection. Yet they might have to take the chance when Kodie's life is threatened, and their enemy forges an alliance with a giant clan. Jeth must call upon his darker heritage to brave the hostile environment to make an alliance of his own—with a giant clan that knows more about him than he does himself.
A Giant's Friend
Word Count: Information not available
Summary: It's the find of a lifetime – an ancient alien spaceship hanging in a forgotten corner of space. For Song this could change everything. She's got as many problems with her finances as she does in her marriage, but maybe at last her passion for wreck-diving will pay off. One piece of unknown tech could set her whole crew up for life. The ship conforms to nothing in their records and dwarfs the largest human vessels. Battle-scarred and old before humanity ever reached the stars, it's a mausoleum of an unknown, long-dead species. And it's just winked at her.
Falling Dark
Word Count:

20000
Summary: Arianh had one wish. Yewlow made it real. And Time turned it into a regret. Anachrony takes you on a journey to the bleak future of Aegea and the darkest places of the mind. Can fate be avoided, or is the future just someone else's past?
Anachrony
Word Count: Information not available
Summary: **Also Available in "Guardians of a Giant's Treasure" anthology** William was a soldier until an IED severely wounded and scarred his body. Now he lives a quiet life in a small village in the Black Forest and is the caretaker of the church and caregiver to the local priest. He's grown fond of the two stone gargoyles on the bell tower and often speaks to them, reminding himself of Quasimodo. But on his thirty-seventh birthday he learns a stunning secret—the gargoyles aren't what they seem.
Night Guardians
Word Count:

8000
Summary: **Also Available in "Guardians of a Giant's Treasure" anthology** Tucker has spent his entire life as an interstellar trash man. But ever since his mother died, he's been alone, and certainly lonely. So when he discovers the derelict ship he scooped up has an occupant—a beautiful young man named Ronan—Tucker is thrilled. Ronan is royalty and running from his tyrannical mother, determined to keep a powerful object out of her hands. But when he strikes a deal with the adorable Tucker, he wonders if it's time to stop running.
Trash and Treasures
Word Count: Information not available
Summary: Once upon a time, it was a tough world for a young princess. What happens to the world when the princess decides to get even? Aeryn Stonebreaker is the Princess of Shadows, second in line to the throne of the Light, Shadows, and Dark. The singsong her nursemaids give her is, "Gimlé is wide and bleak, Aeryn is small and weak." It's a hard life on Gimlé, a strange world with a red sun that does not move in the sky. Generations before, Aeryn's warrior-king ancestor, Arthur the Hammer, unified the land and established a detailed Code of governance and behavior. But while Aeryn is a child, obedience to Arthur's Code is fraying and the kingdom is ripped apart by rebellion and war. She grows up amid the ebb and flow of fighting and the losses it causes. What is the fate of a young girl in a patriarchal world where a princess is nothing more than a token on the game boards of powerful men? However, this is a princess who stops playing by the rules and picks up her own weapons. What happens then?
Princess of Shadows: The Girl Who Would Be King
Word Count:

37000
Summary: He'll get by with a little help from his mate. When Paul's long-buried past reaches out for him, having Simon at his back should make all the difference. The shy, studious teen who ditched his hometown is now a grown man with a good life, an honorable profession, and a werewolf boyfriend. So why is still so hard to go home? A new 37,000 word novella in the same time frame as book 6 in the Hidden Wolves series brings challenges, pain, love, and their HEA for our favorite guys. Content warning for assisted suicide.
Unplanned Coda
Word Count:

26000
Summary: Wilderness tour guide, Patrick Morgan, wakes to discover Harlan Quinn—the man he'd invited home for the night—has left, with no traces of his presence. Disconcerting as that might be, Patrick is shocked when the police turn up a week later, demanding to know Harlan's whereabouts. He's an ex-patrol officer, accused of manslaughter. Harlan Quinn is desperate. Not only has he been dismissed from the Space Patrol, on a charge he strongly denies, but now he is on the run.   He can't find a legitimate job. With no money and no prospects, what's left? When Patrick's tour group is caught up in a kidnapping plot, the last person he expects to run into is Harlan. With everything he knows, can Patrick dare to trust him?
Dangerous Love
Word Count:

85000
Summary: When Tabitha first whispered to the ship, she never expected it to answer. A pilot yearning for adventure, Tabitha proudly flies missions scavenging supplies for her space-borne city. But when the Navicorp sends her to scavenge a derelict ship, it triggers a psychic link to the ship and the alien enemy that drove her people from their home planet. The unexpected connection puts Tabitha and her people in the crosshairs of the telepathic invaders who are determined to exterminate the human race. Her rapidly evolving ability to communicate with the alien ship unlocks a chain of secrets about her past that shakes her identity. The Captain's eagerness to push her into danger challenges her loyalty. Can she use her new ability to save them? Will they turn on her and leave her at the mercy of the aliens? If you love technopaths, psychics, AI friends, and thrilling heroics, you'll love this military sci-fi adventure. Pick up this page-turner today.
Ship Whisperer
Word Count:

92460
Summary: Conundrum is a guilty pleasure, M/M fantasy novel that asks what you would sacrifice to save your family and closest friends. That's the question Takoda Freeman, a young Native American witch, faces. Takoda puts his complete trust in Russell Sands, a werewolf, who says he can help save his loved ones, ignoring that fact that Russell was his father's nemesis. Takoda risks it all to save his friend and mentor, Jared Mason, from two vengeful Puritans from the past. The ordeal left Jared with the singular longing to change his past. Jared vowed to make it so that he and his father never went to the 17th century when he was a teenager. If Jared successfully changed that event, a new reality would emerge, and Takoda would cease to exist. That sends Takoda on a frightening philosophical journey where he must ultimately decide whether saving his own life is greater than the lives of his friends and family.
The Hallowed Bloodline: Conundrum
Word Count:

51000
Summary: Escaping intergalactic kidnappers has never been quite so ridiculous. When Lem and her faithful dog, Spock, retreat from the city for a few days of hiking in Algonquin Park, the last thing they expect is to be kidnapped by aliens. No, scratch that. The last thing they expect is to be kidnapped by a bunch of strangely adorable intergalactic bounty hunters aboard a ship called the Teapot. After Lem falls in with an unlikely group of allies – including a talking horse, a sarcastic robot, an overly anxious giant parrot, and a cloud of sentient glitter gas – the gang must devise a cunning plan to escape their captors and make it back home safely. But things won't be as easy as they first seem. Lost in deep space and running out of fuel, this chaotic crew are faced with the daunting task of navigating an alien planet, breaking into a space station, and discovering the real reason they're all there… Packed with preposterous scenarios, quirky characters, and oodles of humour, The Left Hand of Dog tackles complex subjects such as gender, the need to belong, and the importance of honest communication. Perfect for fans of Charlie Jane Anders' Victories Greater than Death – especially ones who enjoy endless references to Red Dwarf, Star Trek, and Doctor Who. This book will show you that the universe is a very strange place indeed. Scroll up and grab your copy now!
The Left Hand of Dog
Word Count:

100000
Summary: After surviving the brutal war against the Proximians, survivors of the Save The Species mission are faced with a terrible new threat. The Othauls are a ruthless alien species determined to terrorize every intelligent race of beings until they are given what they want. Led by the vicious Chalnaii, the Othauls will stop at nothing to bring humanity into their Dynasty. Liam Donovan, along with Ann Caldwell and the rest of the survivors, must escape the Othauls' grip while also embarking on a perilous task to find other alien races to form an alliance which could be their only hope against the malevolent Othauls. Meanwhile, back on Earth, mysteries must be revealed, and uncomfortable truths come to light if humanity can ever hope to be able to defend itself from the Othauls' invading force.
Proxima: The Othaul Dynasty
Word Count:

54000
Summary: Silas Thornwood's worst nightmare has come to life. Darien's familiar Pip is gravely injured, and Darien and Jasper have been kidnapped. Someone ruthless and violent is holding the man Silas loves prisoner, for purposes he doesn't want to imagine. Silas needs help from his friends to locate and rescue Darien. And when he does, those responsible― whether sorcerer, human, or demon― are going to be truly, utterly sorry…
Trapped by Greed
Word Count:

93700
Summary: A princess on the run. A captain on the hunt for treasure. When their paths cross, will they be each other's salvation? Keola is a mermaid – and bound for marriage to a foreign human prince. Unable to face a life cut off from the ocean with a man she despises, she chooses freedom at a terrible cost. Posing as a human wavesinger to remain hidden from her pursuers, she finds work on the ship of the dashing captain Anaar Kahlani.Anaar is searching for a mythical treasure and believes that Keola is the key to finding it. Amidst the hunt for fame and fortune, Anaar begins to fall for the mysterious wavesinger. Confronted with a secret and a dangerous revelation, she must decide what price she is willing to pay for untold riches – and for love. When Keola's past catches up with her, can they survive the oncoming storm together, or will the trials ahead demand more of them than they are willing to sacrifice?
A Melody in the Deep
Word Count:

100000
Summary: The Nephilim loom over Niflheim. Gods, Dharkan and mortals fight amongst themselves in their shadow. And Time is on no one's side. The gods are outmatched, their talents useless against the Nephilim's technology. Desperate, they turn on each other. New alliances form and fall apart, for there can be no peace when survival is at stake. Psyche, torn between a goddess's duty and a mortal's hate, sets off on her own to learn the truth behind her fate, unaware of the danger following her. Meanwhile, Chronos' own agenda involves a power so dangerous and unpredictable it's been long forsaken by both the gods and the Nephilim. Will it be worth the risk?
Nephilim's Hex
Word Count:

120000
Summary: Some bonds are strong enough to last a lifetime, and change the world. Rory O'Sullivan has spent his life alone. Once upon a time, he made one real human connection as a gay man. That moment happened in Nazi captivity, and the wolf he escaped with was a Soviet soldier. They had a taste of what love might mean, but in 1944, personal happiness had to come second to survival. Now, seventy years later, when he feels the presence of Nikolai, somehow close and needing him after all that time, no one— not gay Alpha Aaron of the Minneapolis West pack, or rising political threats, or even top Alpha Rick Brown himself— will stop him. Rory's going to answer the appeal he's waited a lifetime for. Some bonds can't be denied. This is a new novel in the Hidden Wolves series.
Undeniable Bonds
Word Count:

63000
Summary: "You can't keep running from your past, especially when it has four legs and fangs." In the exciting second installment of Tales of a Gay Witch, we return to Jason and his friends six months later as they are coming to terms with the events of last year. Jason thought he could move on with his life after Damien left in search of information about his mother, after finding out she might be alive after all, but is struggling to adjust to life without him. He is persuaded to go out and meet up with his friends at his favorite night club 1470 West, where he meets a handsome young man named Mickey. That same night, Jason is informed by Detective Miller, now a good friend of his, to be on the lookout for Jo's ex-husband Rex, who might be coming their way. There have been a number of sexual assaults and murders targeting young lesbian women up in northern Ohio, and Rex is suspected of being involved. Jo's ex-husband was always a nasty, abusive piece of work, but to make things worse Rex is a werewolf and an alpha to boot. It's up to Jason to rally his friends again, as he is tasked with protecting the people he cares about, before it's too late…
In the light of the moon
Word Count:

184000
Summary:
An unexpected romance. A space-heist gone wrong. A galactic catastrophe in the making.
At the furthest reaches of the known galaxy, cyber-thief Rowland Hale's biggest score turns into a fight for his life.  Beaten but not broken, ex-navy captain Toar Grithrawrscion can save that life, but only by risking his own. With a toothy foe hell-bent on domination, can these two unlikely heroes come together and not only save the galaxy, but each other? Their destiny is in their hands, but only if they keep their hands to themselves. A high-adventure space epic with a touch of charming romance,
Allure of Oartheca
tells the story of two men from different worlds who must face battles both from without and from deep within – an Allure that whispers promises of rapture and destruction, that dares not be risked, and cannot be refused. If our heroes give up, they fail.  If they give in, they fail too – and the fate of the universe rests in the balance.
Allure of Oartheca
Word Count:

68900
Summary: Romance, mystery, and an impossible relationship. Meet David:  Sculptor.  Wealthy.  Introvert.  Suffering from the loss of his wife.  The last thing he needs is to discover that his newly purchased mansion is haunted. Meet Sarrinah:  Born 1882, died 1903.  She was smart, well read, fun.  Too bad she can't rest in peace. Sarrinah and David are both flawed, but just so lovely – if only they can get over the tragedies of their past that are weighing them down… and the fact that one of them is a ghost.
Love Whispers Through the Veil
Word Count: Information not available
Summary:
Even the grittiest blue collar city has a spark of magic under the surface; but in Baltimore, graffiti holds secret messages and artists are the spellcasters. Abandoned buildings hide ancient beings, and at the local club, you might find yourself rubbing shoulders with menacing and otherworldly creatures. If you know how to look, of course.
---
Merrick Moore is just a regular guy with dreams of making it big with his garage band, but not much else – until he crashes a party thrown by reclusive eccentrics. He gets more than he bargained for: new powers, a girlfriend who can visit him in his dreams, and a seven year bond with the local Fae court. When the mortal enemies of his new friends show up to his band's first gig, Merrick finds himself trying to prevent the start of a war that will have consequences for everyone, Fae and human alike.
In Sleep You Know
Word Count:

120000
Summary: Nothing wrecks a guy's day like finding out he's a werewolf. From the moment artist Dylan Shore arrives in Chicago, his life gets twisted like a kaleidoscope. Why does a street gang he's never met before want him dead? Why is a hot but odd mathematician stalking him? And how can half the things Alex Corwin says possibly be true, no matter how honest he seems? Alex has a frightening dilemma. Dylan is attractive, appealing, out and proud. He's also completely unaware that he's a werewolf. It shouldn't be Alex's job to tell him, and warn him that gay wolves usually end up dead. But someone has to, before he finds out in blood and violence. Chicago's not Alex's hometown, but somehow he needs to protect Dylan from the local packs, protect the wolves from being outed by Dylan, and keep his cool around the first man to touch his own deeply-closeted heart. (This is a lightly edited rerelease of the 2016 original.)
Unsafe Exposure
Word Count:

7000
Summary: They've been friends since childhood. But can their friendship survive adult reality? Confirmed geeks and childhood friends, Lem and Devon are looking forward to reuniting at a convention. Despite their diverging lives and their fair share of secrets, their shared love of cosplay and science fiction brings them together in ways that nothing else could. But not all friendships are perfect. When their old schoolfriend Nerys joins them for the day, rifts soon begin to show as the three realise how far they've grown apart. Struggling with Nerys's insensitivity and her misguided approach to non-binary gender expression, the group are determined to make the most of their time together and embrace their nerdy selves. But with tensions rising, can their friendship withstand the dramatic ways their lives have changed? A short, thought-provoking backdrop to the author's White Hart series and her forthcoming Starship Teapot series, Stardust Wake provides an insightful glimpse at complex issues while brimming with passion for all things geek.
Stardust Wake
Word Count:

135000
Summary: His pack would've killed him for his kinks and desires, but his human lover might destroy his wolf. Brandt Davis loved being part of his Michigan werewolf pack, until they found his stash of gay porn. He escaped their anger, running in wolf-form into the wilderness, but he can't live that way forever. And he can't hide in fur like a coward when an injured man needs his help. Ethan Sjulstad knows life is making him crazy when a solo hike into the Minnesota Boundary Waters seems reasonable. Then a bad fall leaves him seriously hurt and facing death. Delirious, he hallucinates being rescued by a big gray wolf and a naked woodland godling. For a man who has always loved fantasy, it's worth surviving just to find out what the hell is going on. (This is a lightly edited rerelease of the 2014 original.)
Unjustified Claims
Word Count:

115000
Summary: From Cornish pit mines to Jorvik back alleys, from the Mercian Court to beyond the North Sea, the Agneson clan continues their adventures across Midgard and the 9 realms: Scheming aldermen, duplicitous monks, slave drivers, dark elves, trolls, ghosts, shapeshifting witches, the legendary Norse Wild Hunt, and… a dragon! With the fall of the Danish army at the battle of Ethandun, historical events scatter the Agneson family: Cub is enslaved in the Devonshire tin mines while Sorven stalks retribution in Jorvik; Kara is unwillingly propelled toward a convenient Saxon marriage while Karl and his crew are castaway on a mythic floating island. Separated and marooned, each is forced to tackle their challenges alone while the forerunner Thorfinn faces supernatural revenge, a battle to lift a Jarl's curse and the release of his Jotunhiem wyrm in Midgard! Can Cub escape his overseers in the tin pits of Devon? Can Kara evade her Saxon uncle's plans for her marriage? Will Sorven succeed in his bloody revenge? Can Finn save a Jarl's daughter and break a mysterious curse? Can the forerunner find and help his scattered family overcome their trials? And what can Finn do with… a pet dragon?!? Based on actual historical events and authentic legends, this epic fantasy follows the paths of the sons and daughters of Agne, Son of Ironfist in the Viking Era circa the year 880. Don't miss this grand panoramic tale!
On Viking Seas
Word Count:

52200
Summary: Staging a musical in Purgatory can be absolute hell. Lonnie Coleridge last saw the sun in 1968. Since then, he's been consigned to Limbo, still wearing the same tie-dyed T-shirt and bell-bottomed jeans he had on when he left his life behind. He and others like him have one chance each year at redemption: produce a show for the Greek pantheon. Whoever pleases this very specific—and temperamental—fan group could earn the right to move on. But after a literal act of god (*cough* Hermes *cough*) destroys their sets, lights, and costumes, the company needs emergency help to rebuild. Without it, all of them could poof out of existence forever. Out-of-work theater technician TD Baylor has precisely three things on his cosmic wish list: a job, a place to stay, and a boyfriend who isn't a total tool. He thinks he's got the first two nailed when he gets a line on a two-week gig that includes room and board. So what if the job tip came from a guy who was leaning way too hard into the LOTR cosplay at a sketchy Halloween pop-up? At this point, TD doesn't have anything more to lose, so he figures…what the hell. He didn't realize hell was the operative word. When Lonnie greets him at the theater door, though...whoa. TD fantasizes that item number three could be within his reach. But then Lonnie gives him the bad news: This is Purgatory Playhouse, aka Theater of the Darned. In two weeks—if they're lucky and can successfully mount a musical version of A Midsummer Night's Dream—the company will return to Limbo after the curtain falls. If they're not lucky? Remember that part about hell? Purgatory Playhouse is part of the multi-author Magic Emporium Series. Each book stands alone, but each one features an appearance by Marden's Magic Emporium, a shop that can appear anywhere, but only once and only when someone's in dire need. This book contains a theater techie who's one couch surf away from homeless, a production assistant who's sort of, um, not alive, Greek gods behaving very badly indeed, and a guaranteed HEA.
Purgatory Playhouse
Word Count:

54545
Summary: Poor Poison Patty, the super sensually bio-augmented assassin, is in a powerfully pernicious predicament. Perhaps you read about it in Poison Patty, her first tragic tale? Patty used to be a gloriously gracious good girl, but that was before an awful arrogant acrimonious amoral aberrant Arabian king kidnapped her. Now she's got a bite! Even so, Patty's predicament has gotten worse. Not only is she sought after by two terribly tenacious powers, she's under the thumb of a third. Patty's also struggling with an essential existential enigma. Is she a superhero or a monster? A victim or a villain? Take a raucous run right through this second installment of Poison Patty's troublous tale and decide for yourself.
Poison Patty's Predicament
Word Count: Information not available
Summary: When Centriel roams the Earth in a dark mood and atypical despair, in a mountain clearing, far from humankind, he unexpectedly discovers a runner, followed by a petite hunter. The way the woman treats the giant fugitive amuses the Archangel, but he quickly learns that neither of them are what they seem to be. Simin Arnatt is an extraordinary woman. Her occupation as a Bounty Hunter takes her all over the world, as she follows her prey to the most unusual places. She would have never expected to meet the famous Centriel while on a hunt. When he offers to help her, she feels the enormous attraction, but she knows, with the secret she holds, she could never dare to hope for love. Neither of them could guess that with her next assignment, Hell is breaking loose… [embed]https://youtu.be/dK4mKAhhvow[/embed]
Bounty Hunter
Word Count:

71840
Summary: Is it better to risk it all… or never know what could have been? After surviving an abusive childhood, Vulcan remade himself upon arriving in Los Angeles, California. He became a blacksmith for the paranormal community and strives to earn the respect of the vampire covens and werewolf packs that call LA home. He also prevents the pain of loss by keeping everyone at arm's length. But he never planned on meeting a former Roman soldier by the name of Marcus Cassius Vespillo. Something sparks between them and turns into a friendship he never considered possible. He can't deny his intense attraction to the intelligent, courteous, ancient vampire. And it scares him. Though Vulcan is wary of seeking more with Cassius, an attack leaves him at death's door and forces him to reexamine his priorities. But Cassius has his own secret, one that promises tragedy and loss. And if that wasn't enough, a slayer arrives in the States, one with a bloody connection to Cassius... and Vulcan himself. Note to Readers: Second edition with revised and updated text.
Eye of the Beholder
Word Count:

25000
Summary: The brutal murder of a nobleman with connections to British and Fae nobility sends ripples of shock through the country. Arkady Bloom, half-fae Agent of Her Majesty's Secret Service Supernatural Division, is commanded by the Crown to assist the Metropolitan Police in their search for the killer. As the body count rises, the delicate peace between Humans and Fae threatens to break. As Bloom races to solve the mystery, he is pitted against not only a mysterious murderer, but a shadowy organization threatening the British Empire itself. And now Bloom might just be the next target…
A Study in Violet
Word Count:

52000
Summary: To escape an arranged marriage, the king needs a fake fiancé. Stat. King Bastien's father locked him into an ironclad betrothal contract with Lady Helena Rey when the two of them were only seven years old. Bas and Helena have never been friends—and not only because she marked their first meeting by dropping a frog down his shirt. He's been unsuccessfully petitioning Parliament to annul the damn contract ever since he took the throne nine years ago. But with the deadline for officially confirming the engagement rapidly approaching, Bas is getting desperate. Enter commoner Nico Pereira, manager of the Royal Crest Vineyards, who nurses a secret crush on the king. He's at the New Palace to unveil a  wine that's the first joint venture between North and South Abarra. No problem, right? Except Nico has a secret: He has a superpower. Not a very strong superpower, but because powers are a privilege reserved for Royals, it still puts him at risk for arrest and prosecution. Nico can usually mask his limited foresight gift under the guise of being an incredibly efficient administrator. But when King Bastien asks him to be his fake fiancé? Well. Nico never saw that coming. Nothing if not loyal, Nico accepts the faux-posal, although close proximity to Bastien makes him more than a little… uncomfortable, and the increased scrutiny of government officials threatens to expose his illegal ability. Good thing this engagement is temporary, because being the king's ex will be a lot less onerous than prison or exile. Or, if the attacks from a shadowy conspiracy continue, with being dead. King's Ex is a 52,000-word M/M superhero rom-com featuring a fake engagement, class differences, improbably pristine clothing, dueling secrets, a guaranteed HEA, and a kitten.
King's Ex
Word Count:

100000
Summary: He'd rather fight enemy wolves and rogue humans than face his own heart. When Aaron took down a violent, power-crazed wolf and inherited half a pack, he knew being Alpha wasn't going to be easy. A week later, he's finding out what an understatement that was. Other werewolves are calling for the extermination of his pack's gay wolf, or for Aaron's own death, and the risk of exposure to humans is growing. Aaron can't afford to let his long-suppressed sexuality escape his rigid control. When one of his younger wolves is in trouble, it's simply Aaron's job as Alpha to help and protect him. But keeping a cool distance from a young man who appeals to all his senses could be Aaron's toughest challenge. (This is a rerelease of the 2012 original with light editing. Content warning for substance abuse, some violence.)
Unexpected Demands
Word Count:

31857
Summary: How does a nice young woman from a nice American neighborhood become a sensually augmented assassin trapped in an Arabian king's household? Is she a superhero or a monster? A victim or a villain? All will be revealed, and you can decide for yourself, while enjoying a raucous ride with Poison Patty!
Poison Patty
Word Count:

48338
Summary: Every story has a beginning…. Dragons. Angels fear them and demons follow them. Formidable beasts of incredible power, they fight each other to the death for dominance. But dwindling dragon numbers cause alarm among the angelic ranks. Surely when the dragons have finished killing each other, the victors will search elsewhere for conquest… maybe even the Upper Realm. Roland, an angelic artist of significant talent, doesn't know what to believe. Part of him longs to see a dragon in person, and his peaceful life of contentment is wearing thin. He wants passion, desire, adventure, and love. He gets more than he bargained for when he and his sister are ambushed and captured by demons, and they bring him to a creature who surpasses Roland's wildest imaginings. But the mighty dragon Asagoroth is not all that he seems. Something sparks between him and Roland. Something neither anticipated. Something that will shake the cosmos to its core. Note to readers: this is the second edition, fully revised and updated.
On Wings of Passion
Word Count: Information not available
Summary: If he succeeds, he gets angel wings. If he fails, he gets unspeakable pain. What if Charlie wants neither?  Urban fantasy light short story with a touch of gay romance in a slightly noir short story with a very happy ending. In another Los Angeles, two Nephilim take hell-horses into battle against Angels, risking everything in an effort to give Hell's lowliest slaves a chance at freedom. Eventually, every Nephilim must face Choosing Day, and for Charlie Chrysalis, the day has arrived. At Angel Headquarters in Los Angeles, the Angel Sidriel—Charlie's guardian and also his worst enemy—asks the key question: "Spirit or Flesh?" If he chooses Spirit, Sid will certainly do everything he can to make sure Charlie fails, but he's made up his mind. His test: solve Region Six Immigration Crimes Case D665. It looks like a piece of cake. But can Charlie bring down Sidriel's brand of justice upon innocent, unfortunate souls, even if it means he must silence his heart and sacrifice the respect—and possibly love—of the one man he doesn't want to disappoint?
Charlie Chrysalis
Word Count: Information not available
Summary: Saoirse Kenneally is on a mission to save the people of a distant world. But first, she has some problems of her own to deal with. Saoirse is an alcoholic and an addict who has been disowned by her family. None of the rehabs she has been in will take her back. And she just woke up in jail. Again. To avoid doing time she commits to a two-year term of off-planet service, one that will take her to Saturn\'s moon Titan and then to a faraway star. The first hurdle is making it through training because Saoirse has a way of finding trouble even when she\'s trying to behave. Then she\'s posted to Titan, where every move she makes leads her deeper into a web of corruption, interstellar drug smuggling, violence, and power politics that is likely to end in disaster. Can a twenty-year old woman with a checkered past, a tenuous grip on sobriety, and an on-again off-again relationship with the truth save an entire world from a bloody power grab? And can she save herself in the bargain?
Complicated: The Interstellar Life and Times of Saoirse Kenneally
Word Count:

36000
Summary: Being invisible makes it really hard to get laid. When half-human Kai Schiffer steps into the Interstices—the post-creation gaps between realms—his supernatural half kicks in and he literally disappears unless…well, don't ask. But in a stroke (heh) of good fortune, Kai finally has a chance to show his face (and other parts, stars willing) to his long-time crush Jovan Kos—Interstitial Law Enforcement agent, wolf warrior, occasional berserker, and best man at their mutual best friends' Imbolc wedding. Jovan, who's half in love with Kai already, is grateful his best man duties are light enough that he can focus all his attention on Kai. After all, with Enchanted Occasions Event Planning handling the Olesson-Pakulski wedding, what could possibly go wrong?
Best Beast
Word Count:

50963
Summary: Trystan is an unchosen angel—shunned by society, bullied, and without a future. In a hidden well, Trystan discovers a carving of a dragon, who were once the commanders of demons and now believed extinct. But Trystan learns the carving doesn't depict an ordinary dragon. Stories tell that millennia ago, the great dragon Asagoroth and his demon army nearly conquered the three realms but was killed by the five elders. The powerful angels combined their life forces to cast a spell, sacrificing their lives. But history is full of falsehoods. The five elders only managed to imprison the dragon, and Asagoroth had cast his own spell—one of releasement. It only needs the blood of a certain angel to liberate him from his cage…. Asagoroth, enemy of angels, conqueror of realms, is free. But even as the angels prepare for war, the great dragon surprises them with an ultimatum: hand over the angel who awakened him or face annihilation. Note to readers: this is the second edition, fully revised and updated. The current audiobook is based on the first edition.
On Wings of Thunder
Word Count:

37,000
Summary: Fate and a dragon unite two men in a battle for love, magic, the march of time, and holiday joy. ___________ In a time of tall-masted ships and hand-made lives, a Guardian and a sailor find true love and their fates in each other. But romance, and a future together must wait, for duty calls. In a battle against dragons, can they seize victory in time to rescue the magic of Darknight and deliver holiday joy to a world that can no longer find its own way? ____________ All Reo Faramund plans for the evening is to take his son Pariso to the Festival of Lights in Sailor's Cove, their home when they're not out to sea on the tall-masted merchant ship, Mighty Hawk. Then, in less than a blink, the festival, the town, and the life he knows all vanish. When they find themselves high on a wintry mountain, Reo fears for their lives until an extraordinary stranger comes out of the night to offer help. First Guardian Jael Kohlinor patrols high up on Mount Lucia's flank, his sole purpose to make sure no Flatlanders find out about Lucia, a tiny country hidden in a fold of time where a dragon named Nicholas presides over a bloom of dragon eggs that yields gems and riches every Darknight solstice. Without the Darknight cache, Nicholas can't deliver holiday wonders across time, and time itself will suffer the consequences. When Jael finds Reo and Pariso shocked and shivering in the winter cold on the night before Darknight, he contemplates wiping their memories and getting them off the mountain, which is what the need for secrecy dictates. But invisible bonds pull Jael toward Reo like fate, and defying all rules he takes the strangers in out of the cold. Unknown to anyone on Mount Lucia, strange and greedy dragons are already winging toward Lucia with plans to steal Nicholas's wealth. Jael and Reo might have a future, a family, a fated love, but only if they can first save Darknight.
Saving Darknight
Word Count:

23000
Summary: Christmastime brings out memories, and ghosts. Silas tracks down a poltergeist haunting a local tree farm. Darien hopes to convince Silas that despite experiences with demons and hells, Christmas can still be fun. Pip tries to catch his first rat. And Grim watches from a high vantage point and a position of moral superiority—he has holiday memories of his own, but cats know how to keep a secret. - A 23,000 word holiday novella in the Necromancer series.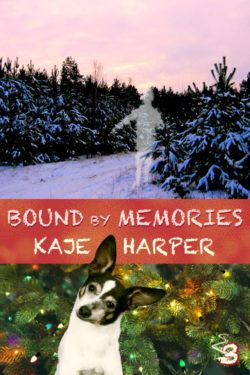 Bound by Memories
Word Count:

79000
Summary: The Angel's sinister plan for humanity nears completion! Concealed in its lair, aided by the self-absorbed corporate heiress Michaela Cross, the Angel readies for ultimate victory. But that victory is not yet assured. The mysterious Djinn and her far-flung network of agents prepare to make their final, desperate stand against the alien invader. Katia Miranova has returned to Vesta. Her world is under armed occupation, but she has unlikely new allies: a hacker sent by the Djinn who just might be able to override the Angel's mind-control; and the leader of the Earth forces who helped the alien conquer Vesta in the first place! Ex-reporter Francis Drake knows he's the key to the Djinn's plans. He just doesn't know how or why. Rocketing towards Earth and a final showdown, guarded over by the irascible android Summer, Drake struggles with his conscience and fear. Five years ago, he ran from this battle. Now, he must return to save the woman he once loved ... and Humanity itself!
The Angel and the Djinn
Word Count:

92609
Summary: Rose was waiting tables at Ken's All-Nite Diner in Keokuk, Iowa, circa 1959, when something happened that would change her life forever. Two men burst through the front door, fighting for their lives. Though it was morning, she could see stars in the nighttime sky through the doorway as the door closed behind them. The larger of the two men quickly gained the advantage, knocking the smaller man unconscious before running out of the diner. Rose, a student nurse, quickly patched up the injured man, and when an ambulance arrived, insisted on riding with him to the hospital. His name was Henry Martin, according to his driver's license, though both the license and the money in his wallet are dated some 60 years in the future. There's something else, too—a portable telephone that plays music and seems to have a miniature color television inside. Just who is Henry Martin, where did he get these things, and why is someone trying to kill him?
Leap Year
Word Count:

52000
Summary: An untrained sorcerer and a reclusive necromancer face a ghost-infested town. Darien is free of his dead invaders, and his eyes have opened to a new reality. In a world of sorcerers and necromancers, he's full of power and potential, but completely ignorant. Necromancer Silas, and Silas's cat familiar, Grim, are teaching him basic skills, but danger won't hold off, just because he's not ready. Silas never planned to share his life with anyone, but after a week of shared battles and shared nights, Darien has become a fixture in his home. Silas has never met anyone with more raw magical ability, or less idea what to do with it. When Silas is offered a job hunting ghosts, he's tempted to refill his depleted bank account, but reluctant to bring untrained Darien along. Darien's eager to help, though, and eventually Silas gives in. It's just a few ghosts. Nothing he hasn't handled before. What could go wrong?
Powered by Ghosts
Word Count:

41000
Summary: A yuletide wedding brings tidings of comfort, joy… and peril. Eighteen months ago, Tarik Jaso, Duke of Arles, would have been thrilled if Sander Fiala, Duke of Roses, sank beneath the waves along with his stupid boat. That was then. Now, Tarik can't wait to head out on a private sail with Sander—a sail that will culminate in a highly public, politically significant wedding. Their union will be the first one between North and South Abarran royalty in centuries. If all goes to plan, it will usher in a new era of peace and cooperation between their countries. But as the big day approaches, their meticulous arrangements begin to fall apart. Can Sander and Tarik weather the storm of political opposition, familial objection, and outright betrayal to reach the altar at last? Duke the Hall is a 41,000-word M/M superhero rom-com featuring two dukes determined to tie the knot, relatives both helpful and annoying, spiteful thunderstorms, superhero sabotage, and hints that things are not all they seem. Note: Duke the Hall is not a stand-alone story. It's the sequel to Duking It Out and as such contains spoilers for the earlier book.
Duke the Hall
Word Count:

150,500
Summary: A guilty pleasure novel that combines a thrilling tale of time travel, magic, erotic M/M fun, and adventure. Follow Ehane Freeman, a native American witch, as he journeys back to 1636, right before the Mystic massacre, the darkest time in Connecticut's history. Ehane is determined to save his ancestor, Sassascus, the sachem of the Pequot tribe, from the massacre. However, his brother, Dohate, is against the idea. He is more concerned with the ramifications of tampering with the timeline. Ehane goes against his brother's counsel and travels back in time and inadvertently destabilizes the natural course of history, leaving Dohate to clean up his mess, yet again. Dohate and his friends have to assimilate into the 17th century to help nudge history back on course. They fight on the side of the Native Americans as their battle with the Puritans grows to a fever pitch.
The Hallowed Bloodline: Us vs. Them
Word Count: Information not available
Summary: Lucifer has been waiting for me to awaken… …and now I welcome the growing darkness inside me as I become who I'm meant to be. The Vampires are afraid of me, the Lycan want to disembowel me, the Spellcasters want to harvest my power, the Fae want to control me, and the Roman Catholic Church wants to murder me. The Soul Hunters… well, who knows what they want with me. I've never been on the run from anyone before, but after I started running from the Devil, I decided the only way to survive was to run back to him and embrace the evil power within and claim my destiny. My name is Dante Coranguis, but you might know me as The One, the Herald of Satan, or the Antichrist. From here on out, you can call me Snakeheart, the most feared man throughout the ages. Darkness Awakens is the sixth book of The Snakeheart Series (Season 1), a supernatural novelette series about Dante Coranguis and the ancient prophecy of the End Times. Get it now.
Darkness Awakens
Word Count:

95000
Summary: When Orion joins an established coven of powerful mages he is unsure how he will fit into the group. The four elemental mages have had centuries to build both their powers and their relationships while Orion is little more than a stranger. As a light mage, Orion has the power to heal, but as he comes to know the other members of the coven, he learns that not all wounds are visible, and healing tortured souls and broken hearts isn't as easy as fixing broken bones. Orion must bring them all together before they tear themselves apart. Only when the coven is strong will they be able to welcome the dark mage who will complete the circle and give them the power to defeat a mage who has waited centuries to exact revenge on the former members of his coven. READER ADVISORY: This story is a ménage and more story with emphasis on the more.
Soul Magic
Word Count: Information not available
Summary: Too much family drama at home. That's what Morgan Patterson was thinking when she left the States to finish her final year of college studying abroad in Northern Ireland. She quickly finds herself immersed in a hidden world of magic and danger with the man of her dreams at the center of it. Only he's not a man. Tiernan Doherty is an honest-to-goodness faerie lord with family drama of his own. There's a blood feud to be settled, not to mention a messy chain of duty that binds him to the queen of the dark fae, a woman he truly despises. None of that matters to Morgan, though. She realizes Tiernan's not just the man of her dreams, he's the man she's meant to protect. But what she does to protect him surprises everyone, threatening the longstanding peace between humans and faeries, and causing more than enough tears for them all. "These Are for Tears," is the third book in the Will-o'-the-Wisp Stories, a serialized, epic urban fantasy that proves nothing is what it seems, promises are meant to be kept and words are binding things.
These Are for Tears
Word Count:

165000
Summary: What does a former assassin do when he's not out there… well… assassinating? Saving his species from extinction, of course. At least, that's what Leopold wants to do with every molecule in his body. But the task won't be fast or easy, and he can't do it alone. Enter Mastrodai—a mrrog prince who has absolutely no desire to rule, much to his father's exasperation. He craves the ability to prove his worth as a mate and to somehow atone for his actions that led to Leopold's torture at the hands of an enemy. Making humans official would be a good start. But politics rule no matter what the species, and Mastrodai has to maneuver carefully and risk what he has built to give his mate what he deserves. And when he realizes both he and Leopold have deeper feelings for Alex, one of Mastrodai's human slave women, he knows his future is out among the stars with his humans, not planet-bound with his kin. Unfortunately, before they can set their plan into motion, Leopold receives a vision that sends him reeling and questioning everything he knows about himself. A vision he must investigate, back to where he began—Lex, the backwater planet where he spent his early years, and where he swore never to return. Trigger Warning: Includes violence throughout, PTSD, a scene of graphic torture, and the start of a consensual menage relationship.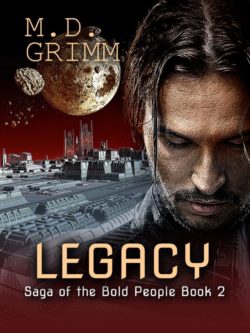 Legacy
Word Count:

50000
Summary: Asking a necromancer for help is scary; falling for him may be downright terrifying. Darien Green's afraid he's going insane. The voices in his head are getting louder, weirder, and more numerous. But tattoos appearing on his skin say that there might be a magical reason, something other than his own brain going around the bend. He's worked up the nerve to ask the local necromancer for help. Now he just has to survive his encounter with tall, dark, and talks-to-ghosts. Necromancer Silas Thornwood doesn't appreciate being woken out of his bed by a stranger pounding on his door. But when that stranger turns out to be a half-frozen young man with an unexpected appeal, Silas can't turn him away. Even Grim, his cat-familiar, agrees— in a world of death and demons, protecting gorgeous, ghost-ridden Darien is Silas's next difficult job.
Marked by Death
Word Count: Information not available
Summary: The emperor of the galaxy has fallen, leaving his exiled daughter to pick up the pieces. The once-idyllic Andlios Republic has fallen into chaos after the passing of Emperor Freeman. His son, Cronus, a madman bent on total control of the galaxy, rules in his stead. Adrift on the fringes of republic space, Katrijn Freeman must return home and fulfill her father's dying wish: restore democracy to their fractured republic. There are more forces in play, though. Another princess with a claim to the throne and the Earth Ministry on the other side of the galaxy, bent on domination. It's a race to restore order as Katrijn must traverse the cosmos with her closest allies, caught between humanity's two great civilizations. All while Katrijn and her friends explore their own humanity, trying to avoid repeating the same mistakes that have led to much suffering. It's a space adventure for the ages. This bundle includes: Cydonia Rising Ganymede's Gate Monolith's End
The Andlios Collection: Books One - Three
Word Count:

54000
Summary: "Tell me of your homeworld…" "Nope. And that's the last time you watch that movie before bed, baby boy." Talos cut off Kikoi who pouted. "Fine. Then tell me about when Uncle Majid finally stopped being so grumpy and murdery all the time." Kikoi batted his thick eyelashes. "Okay, I can tell you all about that. Well, I don't think he'll ever stop being murdery as you put it." Talos settled into his customary story telling position. "Some would say that story begins well over two thousand years ago when I first met my best friend and powerful unicorn shadow. Some others would say it started a little over a thousand years ago when tragedy struck. But I think it starts when my eldest brother, the crazy half-giant vampire that he is, retired and went on a quest for redemption."  Kikoi draped himself across Talos as he closed his eyes. "Little did Majid and Odin know that Fate sent a tough, smart, wasn't going to take lip from them polar bear to cross their path when they needed it most…" Majid's best friend, Talos, has found his mate and finally recognized his lover of the past several hundred years as his other mate. The mate Majid had spent the last eleven hundred years trying to forgive was back in his life. Will Majid rescue one mate only to lose the other? Or will the fierce polar bear, Siku, give him a chance to redeem himself? Will Odin forgive himself for the actions that tore Majid from his life? And will the not so little bear find him to be a worthy mate? Or is he doomed to die on a quest for redemption? Will Siku find his place not only within the relationship his mates clearly already have but also the entirely different world that is city life? Or is he just fooling himself that he can get over the wall between him and his mates? Bloodlines of Fate is an urban fantasy series set in a world destroyed by humans and resurrected by supernatural beings. This book contains depictions of omega polar bears who will eat you in self-defense, sturdy hair brushes that break naughty butts, timeouts for coloring and painting toes, and a family reunion for the history books. Majid is part two of a two-part story arch that tells the love story of two triads (MMM). It is necessary to read Talos to fully enjoy this book that does end in a HEA despite bickering chefs who try to burn the estate down. This is a type of omegaverse with mpreg.
Majid
Word Count: Information not available
Summary: I thought I was done with Vampires… …but I should have known they'd come back for me. I can't trust the people around me, and it's become clear everyone is after my power. The problem is, I don't understand my power, and I certainly don't want it because it comes from the Devil himself. Ever since age thirteen, the Devil visited me in my nightmares and tormented me. Nowadays, he drops into my mind and thoughts whenever he wants to and I'm thoroughly confused. Am I Dante Coranguis, or am I this other being named Snakeheart? I need help, but I don't know who to turn believe anymore. I see plots to drain my powers or kill me, but the only thing keeping me alive is the last thing I want—the power of the Antichrist. Unfinished Business is the fifth book of The Snakeheart Series (Season 1), a supernatural novelette series about Dante Coranguis and the ancient prophecy of the End Times. Get it now.
Unfinished Business
Word Count:

74000
Summary: When a curse comes calling, Dan and Chad confront their greatest challenge yet. Hauntastic Haunts is investigating the historic Ivarsson School. With Halloween right around the corner, the vlog is in peak season. Dan and Chad are eager to explore the decades-long string of strange deaths among the school's young scholars. While they delve into the mystery, both men must come to grips with Chad's newfound talents as a medium. Dan and Chad's efforts to uncover the haunting's truth meet with mixed messages from both the living and the dead. They're left wondering if this month's site is full of tricks, or if there's a treat awaiting discovery. The locals blame a curse for all the misfortune at the one-room schoolhouse, and if the pattern holds, the guys are at risk of becoming the latest victims. Join ghost hunters Dan and Chad on their third hauntastic adventure in this trans M/M paranormal romance.
Dan's Hauntastic Haunts Investigates: Ivarsson School
Word Count:

121000
Summary: A child's memory. A journey's end. Lance doesn't remember the time before Ulfr found him. It's a dark pit in his mind that he avoids at all costs. And yet, despite his best efforts, pieces start to fall, and echoes from the past begin to ring. However, he has little time to comprehend their meaning, since the Captain of the Imperial Army herself has come to collect him and bring him to the capital city of the Nifdem Empire. Whisked away to the gilded streets and glittering court of the Hill of Tarran, and then to the snowy reaches of Swenen, Lance and Gust will learn the answers to questions they've had from the start. And be forced to acknowledge their roles in the survival of the empire and the ripple effects of their actions. But such knowledge can come at a steep price. As allies and enemies begin to step from the shadows, Lance will learn the truth of his past and the price of his redemption, and all the pain that comes with them. While Gust will have to decide what he's willing to sacrifice to safeguard the one he loves.
Avenging Lance
Word Count: Information not available
Summary: Julian "Lackland" De Portiers is the last good knight in Waldeyn. Everyone knows he's brilliant… …Everyone knows he's mad. How does a Hero gracefully retire from the business of saving the world? Once upon a time, Julian "Lackland" De Portiers had the strength to save what mattered most. Once he had companions and twice, he fell passionately in love. One terrible night in the forest, everything changed. Who will rescue the rescuer when darkness falls, and the voices begin? Julian Lackland is an enduring tale of confusion, sorrow, and triumph set in an alternate medieval world.
Julian Lackland
Word Count:

48600
Summary: "Tell me a story Daddy." Kikoi, xolos wrangler by night and King Talos' snuggle monster by day, demanded. "What story do you want to hear tonight, baby boy?" Talos, Vampyr King and Supernatural Council Member, asked while he pulled Kikoi onto his lap. "I want to hear about when you met Daddy Bayne." Almost three hundred years old and Kikoi would never get tired of story time. "Again?" Talos arched an eyebrow with amusement. "Yes! It's a good one." Kikoi beamed at Talos. Talos leaned against the headboard of their bed as Bayne, former assassin but still looked damn good in armor, joined them and began… The Age of Man has passed, and a new age is upon the Earth. An age of magic and technology ruled by the supernatural beings that once hid amongst humanity has begun. Bayne is thrust into a world he thinks he knows but quickly discovers his whole life has been built on lies. Talos, perfectly happy ruling his corner of the world, is faced with an unexpected and unwelcome change that comes with the mate chosen by Fate. Together they must discover how to live and, in the end, love one another. Fate has more in store for them than learning to love someone they should hate. Will they be open to all the possibilities Fate lays out for them? Bloodlines of Fate is a new urban fantasy series set in a world destroyed by humans and resurrected by supernatural beings. Fate has many plans for the vampires, unicorns, therianthropes, elves, and humans of this new world. While their mates may be fated, love isn't that easy. This book contains depictions of gladiatorial combat, snarky fem twinks who will cut you, kings in stilettos, and awkward heats with a pinch of daddy kink. Talos is part one of a two-part story arch that tells the love story of two triads (MMM). It does end in an HFN with a HEA tied into the second part. This is a type of omegaverse with mpreg.
Talos
Word Count:

177,000
Summary:
Would you trade uncertainty for stagnation, chance for god, invention for inertia, thought for dogma?
Four years have passed since the events of Dynamicist and war is on the horizon.
Robert, Koria, Eloise and Gregory went to the New School, hoping to change the world. They thought that mathematically based dynamics, the enlightened age's answer to wizardry, would give them the power to make everything better. Their hopes were naive.
Protestors are condemning the creation of a new vaccine. The city is seeing a series of hangings; is it murder or sacrament? The cloaked man is back stalking students. The long-absent demons Skoll and Hati reappear and begin slaughtering whoever they meet. But the real question is, will Nimrheal return? If he does, who will die first?
Uncertainty is inspiring fear, and inventions are not making the world better, only more complicated. The terrified civilians don't want dynamics and reason. They want the word of Elysium and the return of the Methueyn Knights.
Koria fears the world faces an awful conundrum: that if the Knights return, Nimrheal will stay.
Will Robert, Koria, Eloise and Gregory choose to transform into angelic knights or, at the cost of such heavenly communion, instead banish Nimrheal? What price will be paid? If anew Methueyn Knight rises, will the age of invention disappear forever?
Knight in Retrograde
Word Count: Information not available
Summary: I thought my boss was just another eccentric billionaire… …but I didn't realize he was the financier of a global satanic cult, too. No matter how much sleep I lose thinking about my life, I can't escape the numbing evil that surrounds me. Ever since the Vampires dragged me into this mess, my life has been an uphill battle against supernatural forces I barely understand. I'm not a religious man by any stretch of the imagination, and the mere thought of stepping into a church makes me nauseous. But the insane, unexplainable events happening in my life make me truly wonder if destiny has condemned me to an unholy fate: the Herald of Satan, or the Antichrist himself. When I found out the company I work for is nothing more than a front for a secret human organization that has been financing the end of the world (aka the apocalypse) and the coming of Lucifer Morningstar, well, that was the day I decided to foil the Devil and end it all. Unholy Alliances is the fourth book of The Snakeheart Series (Season 1), a supernatural novelette series about Dante Coranguis and the ancient prophecy of the End Times. Get it now.
Unholy Alliances
Word Count:

90000
Summary: Arion and Jamie are the first humans in over two thousand years to set foot on Bahrein. They quickly discover that the horrid "purification" movement, led by the House of Kol, still rules the Bahreinian people with an iron fist. However, the opposition's leader, Lord Reeba of Mar, who hopes to win the upcoming elections against the House of Kol, welcomes the delegation from New Earth as his guests. While renegades around the first Bahrein who sees the Dome of Souls abduct Arion, Jamie befriends a mysterious, artificially produced Bahrein whose powers of mental energy and empathy are off the scale. Before they know it, the two humans are deep inside Bahreinian high politics, and come to realize they could play a part in Lord Reeba toppling the almighty House of Kol.
The Holy Void
Word Count:

92000
Summary: A tragic secret. A trial of pain. Gust holds a secret close to his heart, and it festers like an infected wound. While part of him wants to tell Lance so they can deal with it together, he fears what it will do to his friend. The last thing he wants to do is hurt the man he is falling in love with. And it never seems the right time as they pursue Ulfr's warriors and elude hunting parties of royal soldiers. Lance wants nothing more than to confess his love and undying loyalty to Gust. But he fears rejection. He has Gust's friendship and dares not ask for more. He's not yet a man worthy to ask for more. And as he continues on his self-imposed mission to cut down Ulfr's warriors, he begins to wonder if he will ever find the redemption he so fiercely seeks. When word of a new Scourge reaches them, their journey brings them to the war-ravaged kingdom of Grekenus. It is there that Lance is forced to face the actions of his past, and once again his life hangs in the balance. Now it is only Gust who can defend him against those thirsty for blood… and to Lance himself.
Forgiving Lance
Word Count:

58161
Summary: So what's a young gay boy living in the eighty's from suburbs of Dayton, Ohio to do, when he comes out to his family, only to finds out his family has been keeping their own secrets. Jason Wynwood just turned 18 finding out he is in a long bloodline of witches. As Jason searches for love, he falls for a mysterious black haired gentleman named Damien. Jason is thrown into a dangerous world of magic with witches, vampires and werewolves, and a glittery nightlife sexual pleasures. He also discovers Young gay men have been turning up dead at rest stops all over surrounding areas. Police suspect that it's the work of a serial killer. But when a friend ends up dead it becomes personal. Can Jason find the killer before anyone else turns up dead?
Skeletons in the Closet
SALE
Word Count:

110000
Summary: Vikings war with the last Saxon Kingdom, blood feuds stalk the family, the werebear takes revenge and our forerunner hero must face trolls, a kelp man and his nuggles, and a dark elf… The epic adventures of the Agneson Clan continue! The year is 878… Danish forces assemble for war on Wessex and the loyal Agneson Clan heeds the call to join the Great Viking Horde, but while honorable men gather in the midlands, a blood feud draws mercenaries to their undefended homestead for murderous revenge. Sailing his Viking crew to fulfill their oath, Karl harbors suspicions over strange occurrences that bedevil his nephew Thorfinn, while far to the north their sworn enemy the werebear and his dark elf master strike back… And the young forerunner Thorfinn learns the Nine Realms are full of surprising hidden folk, but to earn his place aboard the Viking's ship he must accept a mast troll's quest…. Will the family escape the despicable vendetta? Can Thorfinn face the evils prowling the bottom of the Humber Estuary? Does Cub battle to victory against King Alfred's men? How can Karl and his Vikings find and defeat a mysterious lair of were-beasts? The epic saga of Thorfinn the forerunner and his clan in Danelaw England continues….
The Vardoger Boy
Word Count:

161705
Summary: An underground city, built centuries ago to ride out the devastating heat. A society under attack. And a young solar engineer whose skills may be the key to saving her city…if she doesn't get herself killed first. When Jossey was ten, the creatures of the aboveground took her brother and left her for dead, with horrible scars. Now, years later, she's a successful solar engineer, working to keep her underground city's power running, but she's never really recovered. After she saves dozens of people during a second attack, she is offered a top-secret assignment as a field Engineer with Patrol, but fear prevents her from taking it…until Patrol finds bones near where her brother disappeared. She signs on and finds herself catapulted into a world that is far more dangerous, and requires far more of her, than she ever imagined. The creatures and the burning heat aboveground are not the only threats facing the City, and what she learns during her assignment could cost her her life: one of the greatest threats to the City may in fact lie within. With thousands of lives at stake, can she act in time? Aestus is an adult dystopian science-fiction series set centuries after climate change has ravaged much of Earth. An epic story of vengeance, power, shifting loyalties, and survival that looks at just how far people will go to protect what they love, brought to you by science writer S.Z. Attwell, Aestus paints a picture of a world in which far too little has changed. 
Aestus, Book 1: The City
Word Count:

127000
Summary: An ex-cop and a psychic on the mend find their safe haven threatened by vandalism, arson, and the shadow of their dangerous past. After overusing his Talent till he almost died, Brian wants nothing more than a quiet job on the farm, with Nick to come home to. He's trying to start a new life, despite bad dreams he can't shake, vandalism close to home, and his sister's problematic baby on the way. Nick gave up the police force and moved to North Carolina to be with Brian, and he doesn't regret it. But he's at loose ends, with no real work, the lurking specter of Brian's brother Damon hanging around, and a worry in the pit of his stomach that Damon's old enemies might still be after Brian. Nick's keeping his eyes open and his gun loaded.
Tracefinder: Choices
Word Count:

81000
Summary: A baby's laughter. A mind uncaged. Lance is known as Scourge, the warrior in the black armor, the dog of the warlord Ulfr Blackwolf. He was just a boy when Ulfr found him and molded him into the perfect weapon. He slaughters and pillages on command, merciless and numb, devoid of emotions. Then a baby girl laughs at him during a raid. And everything changes. When Gust, a talented healer, is out deer hunting and stumbles across a magnificent horse bearing a mortally wounded rider, he has no idea that his life is about to change forever. Gust applies all his skills to his patient, determined to save the rider's life, and is rewarded when the man opens his eyes. As friendship, and more, bloom between warrior and healer, so does the danger over the horizon. Ulfr has not forgotten, and Lance must take his first steps on the long road to redemption.
Healing Lance
Word Count:

46000
Summary: Royal dukes from rival countries, shipwrecked on a deserted island. The grudge match of the century—or a love story of super-heroic proportions? Sander Fiala, Duke of Roses, is fourth in line to the South Abarran throne, even though his rogue power earned him the nickname "The Monster of Roses" and got him banished from the Castle. But right before he's about to set off on his annual birthday sailing trip, the Queen asks him to meet with the notoriously volatile North Abarran Duke of Arles. Tarik Jaso, Duke of Arles, expects the worst from people because—let's face it—people are the worst. His superpower bombards him with any and all electronic transmissions, which…yeah, people suck. So when he's attacked and wakes up in the cabin of a stranded boat, he knows he's royally screwed. Because the man looming over him—the man he'd gone toe-to-toe with right before the attack—is the infamous Monster of Roses. Tarik is positive the Monster is behind his kidnapping. Sander is sure the whole thing is Tarik's fault. As they work toward rescue, Tarik realizes that the disturbingly hot Sander is no monster, and Sander discovers that Tarik's temper masks a caring soul wrapped in a cantankerous (though undeniably sexy) body. tt For their burgeoning connection to endure, they'll have to duke it out with political factions, dark conspiracies, and centuries of traditions that keep them on opposite sides of the border. But first? They have to get off this damn island. Duking It Out is a 46,000-word M/M enemies to lovers, opposites attract, superhero rom-com, featuring Only One Bed, a grumpy duke who should know better than to jump to conclusions, a self-doubting duke who's good with his hands (heh), gossipy seagulls, competent assistants, a guaranteed HEA, and (unfortunately) capes.
Duking It Out
Word Count:

100000
Summary: In the 2100s mankind is about to embark on a mission to save the human species. Earth is dying and time is running out. Liam Donovan and Ann Caldwell work at the construction site where one of eight ships is being built that will carry thousands to the nearest potentially habitable planet, Proxima b. But not everyone wants them to leave. A terrorist attack on the construction site of one of the ships leaves dozens dead. Why attack those wanting to save them? And who are they? Before those questions can be answered another threat looms on the horizon. An alien fleet has been spotted at the edge of the solar system heading their way. But are they coming to help a broken world...or to destroy it?
Proxima
Word Count: Information not available
Summary: The enemy is defeated. The gods strike a truce. And the Dharkan strike against the gods. Victory has cost both gods and mortals dearly. The veil between life and death in Niflheim is thinner than ever. Try as they might, the gods are powerless against the influence of Time, and their past mistakes threaten not only their future but their very existence. Now the fate of eternity rests in the unlikely alliance between the goddess of the soul and a soulless Dharkan, as they must work together to achieve peace between the living and the dead in Aegea. And although their goals may seem similar, the motivations behind them couldn't be more at odds with each other. Meanwhile, a greater enemy approaches. Or maybe it's already here...
The Dharkan
Word Count: Information not available
Summary: I didn't think things could get worse… …but people started dying, and it was my fault. At first, I thought someone was playing a cruel trick on me, but that didn't explain the bizarre truth that defied scientific explanation: I had unwillingly become part of something ominous and evil. I'm not the kind of guy who cries often, and I'm certainly not a killer. I wouldn't even wish death upon my worst enemy, if I had one. But after losing two of my closest friends, I questioned my morals and beliefs: could I kill to survive? I didn't have time to mourn because I needed to discover where I fit in the supernatural world of Vampires, Lycan, and Spellcasters. If the crazy old priest and the Fae were right, then my place is second only to Lucifer Morningstar himself. Children of the Sun is the third book of The Snakeheart Series (Season 1), a supernatural novella series about Dante Coranguis and the ancient prophecy of the End Times.
Children of the Sun
Word Count:

20,000
Summary: Aled is a gay man in a soldier's uniform. Unhappy with the turn his country is taking, Aled seizes the opportunity to enter a mysterious portal into the strange, primitive world of Thera. Finding himself trapped there, Aled discovers Marius, a man left to wander blindly in the wilderness. Surrounded by intrigue, Aled and Marius must find a way to trust each other, to save both themselves and Thera's Lady. Gay Romantic Sci-Fi Novella
Portal
Word Count:

64000
Summary: When ghosts cry out, Dan and Chad heed their call. Daniel and Chad are on the road to Hawk Lake, Maine, to investigate rumors of a haunting. With his new role in Daniel's life, Chad feels like he has something to prove. He is determined to make the Hawk Lake haunting videos the best Hauntastic Haunts has ever aired. Daniel gets sidetracked when he realizes that he might have gotten in over his head with his long distance apprenticeship to a genuine medium. Old insecurities rear their heads and threaten the budding relationship between Dan and Chad. Neither member of the Hauntastic Haunts crew is ready for what they uncover when they discover the truth behind the ghost ship haunting Hawk Lake. Secrets and lies that threaten to tear apart a community that is still healing from their grief might be better left buried. Daniel and Chad have to decide which is more important, telling the stories of the living or preserving the memories of a handful of ghosts. Get ready for another hauntastic adventure with this paranormal trans M/M romance.
Dan's Hauntastic Haunts Investigates: Hawk Lake
Word Count: Information not available
Summary: Turns out the Lycan didn't want to talk… …they wanted me dead, but I wasn't going down without a fight. I'm not the kind of guy who likes to be pushed around. I know what I like, I thrive with routines, and I'm a control freak. But after the werewolves decided I was a threat and the police harassed me for a violent crime I didn't commit, I realized my happy life was spiraling out of control and no matter what I did, it was all going to hell... literally. I've never been on the run from anyone before, but after speaking with the strange old priest, I started running from the devil himself. Wrath of the Lycan is the second book of The Snakeheart Series (Season 1), a supernatural novella series about Dante Coranguis and the ancient prophecy of the End Times.
Wrath of the Lycan
Word Count:

145,000
Summary: Robert thought becoming a dynamicist would enable him to change the world, starting with saving all his friends from being slaughtered. He was wrong.
Acts of genuine creativity used to bring mortal punishment. But now, wizardry is dead and Robert, Koria and Eloise live in a world where change and invention is possible.
Robert hopes that mathematically-framed dynamics will enable him to change the new world. But he keeps having prophetic dreams where his friends are all murdered by a mysterious cloaked man, and the grain protestors are more menacing than ever. They declare dynamics is dangerous and that the changes must stop. They are right about one thing: dynamics is dangerous, especially for someone so hopeful, angry and impetuous as Robert.
Soon Robert's horrific nightmares come true and a cloaked man appears on campus, stalking and murdering students --his friends are next.
Desperate to change the future, Robert recklessly pushes the bounds of both dynamics and reason. Every crushing failure dampens Robert's hope for the future and pushes him a step closer to the powerful, nihilistic, and merciless Lonely Wizard.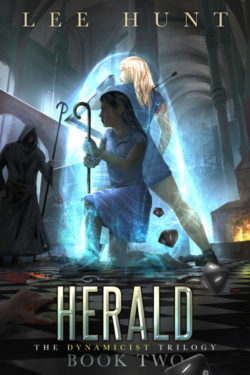 Herald
Word Count:

130,000
Summary: THE AWARD-WINNING SPACE OPERA SERIES NOW AVAILABLE IN ONE VOLUME! A GALACTIC WAR THAT PITS HUMANITY AGAINST ITSELF! Included: A CROWD OF STARS -- Earth Alliance starship captain Jon Hendrik barely escapes death at the hands of the Star Rebellion, and vows to defeat it! Meanwhile, Rachel Adero, a young woman scarred by poverty, joins the Star Rebellion to fight for the destruction of the Alliance! That's as the ruler known only as the Eminence is pulling the strings on both sides of the conflict! WINNER OF THE 2016 IMADJINN AWARD FOR BEST SF NOVEL! THE FALLEN SUN -- Ambassador Jon Hendrik works to keep dueling political factions from re-igniting The Great Human War! When he and his lover Niva Tessler are kidnapped and Niva's family members are placed in danger, the conflict becomes all too personal! THE UNMOVING STARS -- In the midst of The Great Human War, a sneak attack leaves the starship Shen Kuo with half its crew dead and the ship itself crippled and adrift thousands of light-years from home. Now, with Captain Kiernan Taylor facing a return journey that could take decades, he must seek out a "shortcut" home even as he perceives the first glimmerings of a mutiny! WINNER OF THE 2018 IMADJINN AWARD FOR BEST SF NOVEL!
THE GREAT HUMAN WAR TRILOGY
Word Count:

17651
Summary: Damien is a 14 year old orphan that has grown up  in foster homes all his life. He finds out that he is a "Vampeal" , a child born from a vampire and human. If that wasn't bad enough Damien is a teenager that is dealing with his feelings for other boys. Damien is put into a home that the foster parents are very religious and he ends up on the street. Patrick is Damien's caseworker and if fresh out of college is assigned to look after him but finds out that Damien is no longer at the foster home. So Patrick sets out to look for him, which turns out to be a very dangerous road for both of them.
Child under the stairs
Word Count:

127000
Summary: For fans of Blade Runner, Ghost in the Shell and Altered Carbon! Welcome to the year 2095. Killer cyborgs hunt down anyone who disagrees with the perfection that is society. Nephilim is the best operator in these elite death squads. Genetically and cybernetically enhanced, she and her team strike terror wherever they go. Knowing nothing besides this lifestyle, Nephilim believes that she's part of a righteous cause. Then a system glitch changes everything. Separated from the grid, for the first time, Nephilim begins doubting the world she lives in. Things get even more complicated when she meets Jake, a 100% bio-human, who opens her neon-blue eyes to the lies she had been exposed to all her life. Nephilim decides to take a stand against her creators. But in this brave new world, can one person beat an all-powerful system of oppression? Soon, Nephilim finds herself hunted by her own people... Corporate megacities, dystopian themes, cyborg assassins, badass heroines, charismatic villains - an adrenaline ride that never stops. If you love action-driven cyberpunk full of unexpected plot-twists, you don't want to miss this! "Sexy, violent and absolutely intriguing!" -Review
Behind Blue Eyes
Word Count:

78,000
Summary: A new year has begun, and the annual Sower's Festival gala is brimming with Dockhaven's elite and their entourages. Some attend for the spectacle, some for the exotic indulgences, some to augment or gamble away fortunes. Others come to play opening moves in more subtle competitions, ones that will not realize their endgames for months to come. After a winter of convalescence, Aliara Rift wonders whether she is ready to return to the Thung Toh and if her remade body will betray her. Her mate, Duke Sylandair Imythedralin, has many concerns, the foremost being the looming destruction of the only home in which the two of them have truly felt safe. Together they will thwart land barons, politicians, and assassins as they navigate their way through a single day in Ismae's greatest port city. They Eat Their Own is the second Thung Toh Jig, a science fantasy action adventure following members of Ismae's preeminent covert organization as they execute contracts for Dockhaven's most powerful and ruthless citizens.
They Eat Their Own
Word Count: Information not available
Summary: The nightmares tormented me for years… …and shortly after my thirty-third birthday, I learned why. My name is Dante Coranguis, and I have a great life, a solid job, amazing friends, and most importantly, lots of crazy sex. But on the night I met the vampires, everything changed, including my nightmare. My life's ambitions and dreams were snatched out of my hands because I was destined to become The One, the Herald of Satan, the Antichrist, the most feared man throughout the ages. And here I thought that was just a crazy horror movie about a poor kid named Damien Thorne. Prophecy Rising is the first book of The Snakeheart Series (Season 1), a supernatural novella series about Dante Coranguis and the ancient prophecy of the End Times.
Prophecy Rising
Word Count:

126000
Summary: YOUR NEXT READ IS NOW BOARDING She can speak all languages. He can smell evil intent. They're enemies. They crave each other. With international settings, a conspiracy plot, star-crossed lovers, and sharp writing, The Demon in Business Class is a stunning debut novel spanning continents and genres. Zarabeth travels the world for a shady executive, laying the groundwork for global war. Gabriel offers a second chance to the criminals that a visionary leader sees in dreams. One rainy night in Scotland, they meet... Now, it's complicated. There's also the investigator, the witch, the playboy, the gangster, the cultist, the pre-school teacher, the two angels… And, the demon. Fans of Jeff VanderMeer, Michel Faber, and David Mitchell will love this stylish hybrid-genre novel. The Demon in Business Class is an international story of fantasy, intrigue, and love, on the uneasy ground where the human meets the divine. "If William Gibson wrote paranormal .... weaves the dark worlds of the occult and big business into an intoxicating tale." – D. J. Butler, author of Witchy Eye "Creative spark? Anthony Dobranski ignites a creative bonfire ...A masterwork of invention." – Mary Kay Zuravleff, author of Man Alive! "... a swank cocktail of international intrigue, steeped in the supernatural, mixed with literary flair .... so sleek it flies off the page...." - Zach Powers, author of First Cosmic Velocity
The Demon in Business Class
Word Count: Information not available
Summary:
"Is blood thicker than water?"
The answer seems obvious until a half-millennium-old blood feud ignited between twin brothers of a 16th century Scottish Reiver clan revisits violence generation to generation, pursuing their descendants from island to island and finally onto a new continent ,where the familiar proverb is ultimately pitted against this fluid tale of guilt, blood, water, and time.
Rich with magical realism, Is Blood Thicker taps millennia-old folklore to spin a modern fable of love, pain, and family wisdom consumed by a lived code:
'Drink, Pray, Fight, Feck' … and a fox.
Is Blood Thicker
Word Count:

130000
Summary: When the slightest touch triggers visions of horror, you learn not to let anyone close. After more than a decade hiding from society, Seth Albright is sheltered. His visions make it a necessary evil. After a precocious emergence as a seer when he was eight, his mother took him to live in the woods. To protect him. When he can't take another day of isolation, Seth turns to SPIRE. There, he gets partnered with Roy Merchant as his anchor. Enough inexperienced psions have burned Roy by using him as a stepping stone to last a lifetime. Roy has seen scandals come and go in his time with SPIRE. Seth has seen atrocities most people couldn't imagine. But neither of them has seen anything like what's coming for them next. This is MM urban fantasy containing some mild BDSM elements and an age gap.
Clear Sight
Word Count:

21000
Summary: When a dentist meets an average suburban vampire, it may just be a match made in heaven. Tom is your typical modern vampire. He lives in a detached house in the suburbs, pays his taxes, and bemoans the price of bottled blood. He doesn't usually tell people what he is, but sometimes it can't be helped, like now, when he has toothache and needs the assistance of a dentist. Martyn's night isn't going too well at all. He's working late, his patient is a vampire, and now they're being mugged. But what sort of a vampire is Tom if he can't leap to the rescue and use his superpowers to save them? There's only one way to find out and Martyn, a self-confessed geek with a love for all things vampire, intends to get to know Tom better, despite the bloodsucker's fear of dentists.
French Kissing Vampires for Beginners
Word Count:

93000
Summary: A militia officer on the hunt for a murderer. A scientist with the key to humanity's future. A girl locked in a glass tank. One seeking justice. One seeking fame. One seeking answers. With the galaxy on the brink of war, time is not on their side. Join them in their battle for survival.
The Parallels
Word Count:

220000
Summary:
Powerful vampire, Rose Foster, and her girlfriend, Kara Unnarsdóttir, take refuge in a hidden kingdom of vampires, as war breaks out between vampires and humans. Rose is shocked to find that even though she doesn't know them, the vampires of this kingdom know her. Not only that, but they're prepared to follow her into battle. Yet, they refuse to tell her why.
World war rages on in their absence, threatening the extinction of both species. Rose soon realizes that, even though she doesn't want power, if she wants to prevent genocide, she'll have to take her place as a Commander of Power.
But when Kara uncovers a terrifying piece of information about Rose, she must decide, once and for all, if her loyalty to the woman she loves is strong enough to withstand even the end of the world. Or if it's time to do what she does best: betrayal.
In this final installment of the Creatures of Darkness series, the Eklektos will either save the world or destroy it.
The Reign of Darkness
Word Count:

81000
Summary: H2LiftShips - Beyond Luna (Volume 1 in the Series) "A Tech Manual for a Future" Imagine a world, exactly like ours, but different A series taking you on the ride of your life: part road trip, part solar sailing. Into a world almost parallel to our own (but not quite.) Soaring through the heliosphere through the asteroid belt on Solar Sail ships, the unlikely crew of the LunaCola finds themselves foraging supplies from Earth and sea and hitting up the casinos around Sol to gamble their bounty hoping to their pot. Their adventures cross paths with everything from pirates, anarchy, poker games to jail time. This is a space adventure unique to its own with characters who are just as out of this realm of reality, entertaining and unforgettable. And after your cruise through the Asteroid belt, Mars, and Luna, settle down on Earth for a party in the desert. They'll bring the Carne Asada burritos and count on you to bring the fun.
H2LiftShips, a tech manual for a future
Word Count:

61000
Summary: Hunter. Half-werewolf. One hell of a baker. Need someone, or something, hunted down? Akira Murakami is your man! No target is too small for him to get his energy-sucking blades swinging, and all jobs are welcome at the right price. The bills have to be paid after all. Living in a world where the apocalypse almost happened can be complicated, as is being the hybrid son of the High Werewolf of, well, everything. But Akira likes to live a relatively simpler life than dear old papa would like, shunning all the political crap, living by the sword and perfecting that recipe for dark chocolate and raspberry brownies. Killing is easy. Brownies are easy. Too easy. To hell with the simple life! There's a werewolf killer stalking the city, and Akira is about to be caught in the middle of everything. Step into an alternative London where the London Underground is above your head, Hyde Park a prison for some creepy shadow creatures, and plenty of baking goes down in a tiny flat on Grays Inn Road. A kick-ass Urban Fantasy adventure with a slow-burn MM Romance.
First Moon
Word Count:

105,000
Summary: Would it kill you to create something genuinely new? In Robert's world, it used to. Supernatural vengeance for invention is now a thing of the past. Young, optimistic, quick of mind and quick to act, Robert thinks being invited to the New School is an invitation to change the world. But change is difficult when there is no history of innovation. He is initially successful in his studies, but nothing is as simple as he naively imagines. His classmates confuse and frustrate him. One is a drunk, while another two constantly stalk him. Is it for love or something more sinister? Robert's optimism is further tested by protestors who circle the campus, decrying the newly invented breed of grain. They claim it is poison and that the New School should be punished by Nimrheal, the god who formerly murdered inventors. Robert suspects foreign business influences are behind the protests, but he quickly finds that investigating their cause is dangerous. Robert's most difficult challenges are his unresolved childhood issues. His mother died while he was a child. Robert's formative helplessness and inability to remember her face projects into a powerful and blinding protectiveness towards all women. When a campus assault pushes Robert over the edge, his hopes of even staying at the New School are jeopardized. He cannot aspire to change the world if he does not even know himself. At the same time as Robert struggles on campus, a powerful, ruthless and emotionally closed man known only as the Lonely Wizard journeys across an empty wilderness to return home. As Robert and the Lonely Wizard move closer together, Robert finds that instead of entering a golden era of invention, he may instead be on the brink of a cold war and an endless, unchanging dark age.
Dynamicist
Word Count:

153,500
Summary: The Guardian is a guilty pleasure, time travel, erotic M/M fantasy novel about twin witches Robbie and Rowan, who take a job at a mineral mining company. They soon discover something is lurking in the darkened mine. Robbie and Rowan are thrown back in time and find themselves stranded in the year 1647 with no foreseeable way back. Robbie is maliciously catapulted forward in time to the year 1918. Separated from Rowan for the first time in his life, Robbie is scared and alone. Robbie finds his young grandfather in post-war Connecticut. He is forced to witness a secret relationship between his grandfather and a man. Robbie learns of the existence of werewolves and knows he will need his brother to help him fight in the battle that has the potential of becoming the next apocalypse.
The Hallowed Bloodline: The Guardian
Word Count:

53000
Summary: Protecting his shifter from threats is easy, but can he protect him from his own ambition? As part of the G-Force Federation, gargoyle Jude is a newly promoted pilot eager to prove himself on his first solo assignment. Unfortunately, his plans go awry when his craft is shot down, leaving him stranded in the desert. Kirby is a fennec fox shifter on the desert world of Cairo. When Jude's ship comes under attack he races to help him, and after the crash he offers to guide him back to the base. Their journey across the harsh desert is fraught with dangers, one of which is the lure of Kirby's scent as he goes into heat for the first time. Jude's protective attitude towards him pushes all the right buttons with Kirby, and it doesn't take much for him to persuade the gargoyle to be his first lover. When Kirby discovers he is pregnant they know one of them will have to make a sacrifice if they want to raise their baby together, but can either of them give up everything they have ever known?
Space Fox
Word Count:

60000
Summary: The war is over, and there are no winners. Just a broken galaxy. Now humans and aliens must share this war-torn galaxy. None of this matters to Drake, though, he's just an artist. He's tagging along on the busted up ship Trystero, along with its ragtag crew. Together, they traverse the Demilitarized Zone between Terran and Gra'al borders, taking on any job they can find. Big or small. Human or alien. The galaxy changes when the crew encounters a derelict alien ship, its crew slaughtered. With his dying breath, a crewman points them to a box. In it? An abandoned alien baby. When their government refuses to get involved, Drake and the crew need to return the baby they've been calling Bruce home, a bloodthirsty warlord on their tail. His quest? Find Bruce and claim the Gra'al throne, declaring a new war on humanity. Drake never wanted to be a hero... now he's all that stands in the way of a fragile peace between humans and aliens.
Broken Ascension
Word Count:

55,000
Summary: Welcome back to Charybdis Station and the crew of the Blue Solace: (Seventh Book in the series) Finn Sterling is still adjusting to becoming the lieutenant of the blue fleet of Charybdis Station. As an orphan on Cardinal Hold, he never imagined he would have a position of authority as an adult and the trust his friends put in him makes failure impossible. When he is given the monumental task to find a large number of missing Vextonians, he'll take all the help he can get. When Finn's journey brings him to his mate, he discovers that finding the missing is only one part of the quest ahead of him. Aiden Crow has spent the last year consumed with grief and his search for vengeance. When he meets Finn, he knows instantly that the man is his mate, but what could he possibly offer the beautiful, smiling Cardinal? As the search for the missing draw the two men together, Crow realizes that the greatest risk he faces is losing his heart. Crow and Finn must work together to gather information so they can find the innocent before they are lost forever.
The Rebel's Mate
Word Count:

11000
Summary:
A trapped recruit. A genius sorcerer. When war turns the world upside down, will they dare to fight for love?
Ben knew the price for surviving the exalted University of Magic: keep his head down and his mouth shut, no matter what. He never expected to attract the interest of the genius magician Maurice. He certainly never dreamed that Maurice would love him back. Whether experimenting in his laboratory or protesting the current regime, Maurice has never found a problem he can't argue his way out of. That is, until he starts dating his shy fellow classmate, and Ben simply refuses to argue back. When Ben is called up to fight an unjust war, Maurice brews the argument of the century. Anything to keep Ben safe. But when a spell goes wrong, Maurice's life is on the line. Will Ben destroy his remaining hope and dare to speak out?
Buy Requiem Inverted today to find out.
Requiem Inverted
Word Count:

74150
Summary: A Sweet & Spicy D/s Romance! The pretty ones were always trouble... Cut Jones knows Samson from his work, but not really. He knows he's got money, that he likes his whiskey sours extra sweet, but that's where his knowledge ends. Samson's come into the bar every few days for a year but has hardly said more than five words at a time, but Cut didn't mind. Samson was out of his league. So imagine his surprise when Samson asks for his help with a very personal issue. The pressures of owning his own company and the expectations of his father had Samson Ba walking a razor's edge. It was only a matter of time before he tried to find a release, but when he does it's in the worst way. And he's found by the last person he wanted to see him this way. But things aren't all bad. Cut offers to help him relieve his stress, and Samson's sure he's just being nice, but some opportunities are too good to pass up. 
Served with a Twist
Word Count: Information not available
Summary: Mikal despised the idea of working with an Imperial, for reasons both personal and political, but only the invaders' magic could repair the artifact weapon that was the last link to a family he'd left behind. Rian was a magician by trade, trying to escape the obligations of his noble birth, and the life his family planned out for him. Living incognito at the border of Imperial territory, he found his solitude interrupted by a mysterious visitor with an impossible commission. Their meeting will set in motion a chain of events that will irrevocably alter everything they know of the world, and set their two civilizations on a course to ruin.
The First Age
Word Count:

14000
Summary: Being called upon to pull Santa's sleigh is an honour for any reindeer shifter, but for Dashiel the timing couldn't be worse. Stuart was looking forward to his Christmas Eve date with Dashiel, only to have him cancel at the last minute. He puts his disappointment aside and instead focuses on making his younger brother's Christmas as wonderful as it can be, despite the loss of their parents the previous winter. While flying over his home town, Dashiel spots a young boy on the streets, and he knows he has to help. When the young runaway turns out to be his date's little brother, he brings him on board the sleigh, determined to see him safely home to Stuart. Can a reindeer shifter pull Santa's sleigh, reunite two brothers, and find love this Christmas?
Sleigh Duty
Word Count:

54,665
Summary: Balancing family life with being a kick-ass investigator is hard, especially when the holidays roll up. Jake Winter and Dean Tseng are solving cases as PIAs (Paranormal Investigation Agents) in Amsterdam, as well as being fathers to their four-year-old daughter. With the festive season in full swing, everything should be calming down to make way for relaxing times with good food and presents delivered by Sinterklaas. Right? Since when was life ever that simple? When a human body is discovered with every one of its bones missing, and creepy anti-supernatural protesters start lurking in the shadows with a sinister agenda, Jake and Dean are about to experience the nasty side of Christmas. An Urban Fantasy filled with magic, mystery and mayhem (The Christmas Bones is a sequel novel to the Coldharbour Chronicles series, set four years after the events of the final book. There are references to the previous series, but this story can be enjoyed without having prior knowledge of those books. It features an established MM relationship, and plenty of Urban Fantasy action.)
The Christmas Bones
Word Count:

81300
Summary: Explore the world of the X-Terra Federation located in a galaxy distant from Earth. One a nobleman, Reis Kith has rejected his title in favor of serving his community as an Investigator. After a string of murders where all the victims are slaves, Reis has taken lead on the case. The mysterious murders are putting the people in the Capitol City of Ruish on edge, and the Queen has tasked Reis with the unthinkable: team up with a human thief. Carter Maldin, a human from an ex-Earth colony named Terra, has been languishing in a permanent house arrest for a year and a half. His crime? He broke into the Royal Palace on Xenias. His skill in technology and his quick wit are unparalleled, which makes him the perfect partner to help solve the crime. He's offered a complete pardon in exchange for his help, and Carter jumps at the chance for freedom. The catch? He has to pretend to be a slave. Can Carter and Reis reconcile their differences and indulge in their mutual attraction all while solving the case? How many more victims will the murderer rack up before they are caught? Find out in In His Service, Book 1 of The Maldin Chronicles.
In His Service
Word Count: Information not available
Summary: In the year 2069, humanity's last chance for peace is the first ever interstellar mission. A multi-national crew of the most talented scientists and pilots has been chosen based on their expertise and skill. The final spot aboard the craft is assigned as a prize in a global "BerthRight" lottery, and Leif Grettison is the "everyman volunteer" who won. However, Leif isn't really an "everyman." He's a helicopter paramedic, a lab tech and a former army ranger who fought in The Troubles – a decade plus war that brought the world to the brink of apocalypse. He's the perfect brawn to the brains aboard the ship and quickly finds himself playing the role of security and handyman as the crew begins to fragment and divide by country, just as they had during the war. Little is known about the world circling the distant star that is the target for the voyage and the journey will take almost fourteen years, Earth-time, each way. To deal with the unexpected, the crew has the finest equipment and the planners believe they have thought of everything. However, when you believe you have thought of everything, the universe has a way of showing that you haven't. What do you do when it goes wrong, when you can't call for help, and when adventure leads to deaths?
Starman's Saga: The Long, Strange Journey of Leif the Lucky
Word Count:

22400
Summary: When King Lucius is imprisoned in a magic mirror by an evil wizard, he is forced to watch as his life is destroyed and his kingdom brought to the brink of ruin.  Trapped in his own reflection, he only has the freedom to move and talk when the wizard sleeps. With his subjects under the dark spell of the wizard, Lucius is forced to rely on the most unlikely of heroes if he hopes to get his life back. Harry comes from a long line of assassins and prides himself on being one of the best in the kingdom, but when he is hired to kill King Lucius he discovers that all is not as it seems in the Kingdom of Cinders. Harry agrees to help Lucius in return for a full pardon for his crimes, but to complete his quest he may have to give up everything, including his freedom and the king he has come to love.
Magic & Mirrors
Word Count:

20000
Summary: Mars is good place to reinvent yourself, isn't it? Jules Morales's life has always been a state of contact change. When the opportunity comes up, why not take a trip to Mars to work on the platinum mining operation—and make a load of money? But what if there is more to Mars than just a payday and an adventure? The woman now calling herself Lisa Marie has spent her whole life trapped by the struggle to make ends meet, and sometimes held hostage by her own memories. On Mars she might finally find financial security, but will she also find something to care about today, and maybe even for the future? Mars is a world in transition, caught in the balance between capitalist exploitation and human exploration. The first people of Mars need to find a way to build a functioning economic zone and liveable habitat on the Red Planet. But could they do more—create a community, a true new home for humanity? Retaking Elysium is a prequel to the Nebula Award nominated game, The Martian Job.
Retaking Elysium
Word Count:

70000
Summary: When ghosts reach across the veil, Daniel Collins is there to tell their stories. Dan is a vlogging ghost hunter. He has devoted his life to documenting paranormal activity. In his converted van, he travels around the country exploring haunted sites. He loves the thrill of filming restless spirits. Chad Brewer, skeptic, works for an insurance company. He doesn't believe in ghosts, but watching Dan's vlog is his guilty pleasure. The cute vlogger is accident prone. He has Chad's work extension on speed-dial. The two talk whenever Dan gets hurt during an investigation, a frequent occurrence. When Chad loses his job for approving too many claims, Dan offers him a position as his personal assistant. The pair sets out to investigate a haunted dairy barn for the vlog's next video series. The catch is that they must live and work together in Dan's tiny traveling home. As the paranormal activity at the haunted dairy ramps up, so does the romantic tension between the two men. Can the love between a skeptic and a social media sensation conquer a vengeful ghost? Dan's Hauntastic Haunts is a paranormal MM romance between a gay vlogger and his trans personal assistant. Buckle up for a hauntastic good time.
Dan's Hauntastic Haunts Investigates: Goodman Dairy
Word Count:

130000
Summary: Guilt-ridden after the massacre of his family, Isaac Salvatore turned to binge drinking to escape the pain. Now twenty-four years old, Isaac is a recovering alcoholic woefully out of practice in the magical arts, leaving his fire affinity hanging on the edge of disaster. After a month of rehab, he returns to Beacon Hill and his family, determined to remain sober, learn to control his magic, and figure out a plan for his life that doesn't involve drinking. Constantine Batiste is the oldest, most powerful vampire in the city. Born in ancient Gaul, the bastard son of a Celtic king, his long life has been shrouded in tragedy and horrors. Recent mistakes have left him wary and determined to guard his clan from all foes. When two of his clan members fall victim to an ancient evil, he summons the Necromancer of Boston for aid. Accompanying his older brother to the Tower is the handsome young fire mage once wounded by Constantine's arrogance, and their encounter reignites an attraction that burns within both Constantine and Isaac. The answer to who is targeting the vampires of Boston is buried in the dark, early days of Constantine's transition to an immortal life. Isaac finds himself saddled with a painful insight into the evil cutting a swath through the supernatural population of Boston. While his brother, Angel, takes over the hunt to find and stop the threat to the city, Isaac struggles to find a balance between helping his brother and finding his own purpose and place in the world, free from his brother's shadow. Falling in love wasn't part of his plan, but mastering the flames that burn between him and Constantine soon becomes the most important thing in his life, even as an ancient evil seeks to destroy them.
Mastering the Flames
Word Count:

57000
Summary: Previously on Dragon War Chronicles, the first strike was made against their enemies, but the cost was heavy. Mourning their losses Danica still must prepare for dragons that will be coming to woo her. She already knows the dragon she wants to mate to, but will she convince Kollin that she's ready to commit? Of all the dragons going to Toulouse to meet Danica and see if they have a chance only one has a completely different agenda. He knows which dragon he wants and it isn't Danica. Will Xavier win the heart of Danica's brother? Anchin Luu, Danica's brother and manager of her Las Vegas casino, Dragon's Hoard, has spent his whole life alone due to his deadly nature. A broken experiment and retired assassin Anchin isn't sure what to make of the water dragon that has invaded his life. Love is in the air, but so is gunpowder. SLIPs going missing, Coyotes crashing parties, and a mating you'll never forget are all in store for you on the next exciting installment of Dragon War Chronicles. Attention: This book contains explicit sexual content between consenting dragons, depictions of relationships that are MF and MM with a dash of doublemint fun. Dragon War Chronicles is a continuous series. It is best read in order. SYN Consulting Secrets Revealed First Strike Dragon's Hoard
Dragon's Hoard
Word Count:

110000
Summary: WINNER of the 2020 Wishing Shelf Book and Readers' Favorites 2021 Awards! Viking legends, unforgettable characters and authentic history combine in an exciting series starter! Vikings and Saxons, ghostly curses, witches and soothsayers, dangerous were-creatures and a young boy who must find his courage… Danelaw life is good! Practicing martial skills, grumbling over chores, listening to scary stories and shadowing his brothers everywhere, Finn is a normal boy of ten in the Viking Kingdoms of ninth century England. A bit timid, his father plots his apprenticeship while the family prepares a grand wedding. Off to the North, his uncle sails home after years of exile. And unbeknownst to all, the ghost of an ancient mage sits sentinel over his clan freehold. But when a witch's curse comes alive, a mishap turns young Finn into a vardoger, haunted by his own forerunner ghost. Suddenly thrust into a new realm beyond Midgard, Finn struggles to be a boy by day and a ghost at night. His own clan fears him, he overhears murder plots, he learns the truth of giants and the hidden folk, and the witch still hunts revenge… Will Finn find the courage to defeat his enemies, save his uncle, and accept his new ghostly existence? Like history and legends? Enjoy the gritty realism of TV's Vikings or the multi-character fantasy of The Song of Ice and Fire? Want Viking Age drama and adventures like The Last Kingdom, then this is a series you'll love!
Thorfinn and the Witch's Curse
Word Count:

55,000
Summary: Welcome back to Charybdis Station and the crew of the Blue Solace: (Sixth Book in the series) Draif Ando started life as a slave on Vextonar. When he was fifteen, he met his best friend, Leti Ando, and life got a lot better. Now he's a Charybdis Station captain and works closely with the Lord Admiral of the Station. He is a free man, finally has a purpose of his own, and has the the best lieutenant in the galaxy by his side. If he's so content, why does he yearn for more, and why is he suddenly picturing children with his eyes and Lucas' ears and tail? Lucas Meluth knew that Draif was his life mate from the moment they met. He also knew that Draif was demisexual and wasn't attracted to Lucas. Not at first. Now, Lucas notices the way Draif's eyes follow him and the way Draif's innocent touches are suddenly not so innocent. Has the time come for their friendship to turn into more? Draif and Lucas may finally be figuring their relationship out, but their enemies are approaching and it's time to protect Charybdis Station and rid the galaxy of Humans First, once and for all.
The Captain's Mate
Word Count:

95000
Summary: The God of Time wants to destroy Eternity. A mysterious immortal seeks vengeance. And a reclusive deity does what no god should ever do: she answers a prayer. As punishment, she is stripped of her powers and trapped in a mortal's body. Now a Wyrd – a fated god – she is haunted by the memories and thoughts of her host and must hide her true identity in order to survive in Niflheim, the rival Norse Underworld. There she discovers the afterlife is not quite what it used to be. Niflheim's new ruler threatens the precarious balance of a world overrun with outcast deities and mortals alike. To save her own sanity and find her way back to the stars, she must help the other Wyrd overcome their grievances to defeat this enemy, but those who would be her allies appear to have motives as hidden as her fragmented consciousness. And yet it seems the greatest threat to her freedom comes from within, and the prize it seeks is her immortal soul...
Wyrd Gods
Word Count:

65,091
Summary: A bond they thought couldn't be broken... Lord Morgorth, Dark Mage of the North, has never felt so far away from his precious mate as he does now. Still reeling from the events of a month before, Aishe struggles to come to grips with what the dream demon did to him while pretending to be Morgorth. For his part, Morgorth is haunted by the chilling vision the Mother sent him while he traversed Dreamworld—a vision where he kills the one most precious to him. Due to that knowledge, he knows he must choose his magick or his mate. A choice with devastating consequences... When Morgorth goes missing, Aishe must search for him, frightened that he has lost his mage forever. In his heart he knows they were meant for each other and refuses to allow his own horrid memories to tear them apart. But when he finds Morgorth he is stunned to realize that Morgorth doesn't remember him. In fact, in Morgorth's mind, he is a young lad named Lazur. Sometimes the most well-known truth is the greatest lie... For his entire life, Morgorth always knew his destiny was to become the Destroyer of his home world. His birthright as the third seventh son of a seventh son guaranteed such an outcome. Everyone told him so—except his mentor, Master Ulezander. Morgorth will learn that his mentor has been keeping the greatest secret of all: his true destiny.
Lapis Lazuli: Forgotten and Remembered
Word Count:

54000
Summary: Sundance is a promising young Warrior Angel, the first in centuries to join the Divine Army. With the help of one of the most powerful Archangels, her skill and talent develop, allowing her to master some of the most difficult tasks that face her kind. Sundance, under the supervision of the 'Council of Twelve' seeks to prove that she deserves her unusual gifts in the eternal fight between good and evil. Follow her adventures as she discovers love, fights the good fight, and finds herself in the heat of battle trying to keep her wings from being singed. [video width="1920" height="1080" mp4="https://www.limfic.com/wp-content/uploads/2023/02/Sundance-Book-Trailer-v2.mp4"][/video]
Sundance
Word Count:

42,203
Summary: Katja has long spent her life buried in the pain and sorrow of her past, a vampire abandoned to her fate for over 300 years, she never expects to meet another who could help her reclaim her existence. Raven, a poet and fellow lost soul, could be the one to spur her on, but in order to have the future she has only begun to grasp, she must uncover the truth about her origins and the awful event which left her alone centuries before. If she cannot face her past and reclaim her strength, she will lose everything.
Eyes Like Blue Fire
Word Count:

100000
Summary: When you love your work, you never work a day—when you love your work partner, life gets complicated. Finn Cooper is content to use their pyrokinesis fighting infernal forces on behalf of SPIRE. Their only problem is their lack of a psionic link to replace their little brother. And not having a dedicated anchor is taking a toll. Their struggle to control their abilities is impacting their job performance. And if they lose their job, that means they could lose custody of their little brother, Tim. Failure is not an option. Oliver Hawkins wants to join SPIRE. Working with other psions appeals to him. He wants a job where his trans identity won't hold him back from his career goals. His plans hit a speed bump when he learns his psionic abilities are too weak to qualify him for fieldwork. When a chance encounter brings the two of them together, Oliver's aura draws Finn to him. They devise a plan to solve each other's problems by forming a link bond. As Finn's link, Oliver can join SPIRE and in return he will stabilize Finn's volatile aura. That way Finn can regain control of their pyrokinesis and their life. At first their solution seems perfect, but then work drama intrudes on the situation. Oliver suspects all is not as it seems with his new team and their mission. And when your work has fangs, claws, and venom, the drama can get intense. Throw in guardianship of a teenage math whiz and Finn's life is about to get hectic. This is a queer (M/NB) urban fantasy romance featuring a trans man and an asexual non-binary person who is raising their teenage brother after they lost their parents.
Quick Fire
Word Count:

110000
Summary: Earth's controlled environment is failing, and humanity's last hope lies with New Earth, the planet the Keepers of Jeronimo and their followers fled to a thousand years ago. One ship of the 81 that were sent, the Red Angel 42, finds New Earth and sends the happy message home once reaching orbit. Humanity's survival is ensured, or so they think. Captain Sumari's crew will have two years to prepare what they can for the arrival of colonists. Once planetside, Captain Sumari and his crew make contact with the descendants of the Jeronimo loyals only to discover they have no machines, no metal, and no memory of their ancestors... or Earth. The only one not surprised to see them is a young woman named Nimo. She sees millions of people in the Dome of Souls - an entity bestowing revelations both personal and powerful to a chosen few - and so is quite open to the strangers' arrival. Nimo quickly finds herself torn between her people and the Earthlings, and becomes entangled in the fight for survival Sumari and his crew face against the hazards of the new planet and Nimo's superstitious people.
Red Angel 42
Word Count:

26900
Summary:
Lord Marcus is on a quest to slay the dragon, rescue the princess, and live happily ever after. Falling for the dragon was never part of the plan.
When Lord Marcus set out on his quest, it seemed a simple enough task to accomplish. Slay the dragon and rescue the princess, securing his father's approval and earning his happily ever after--only the princess is a witch and the dragon is nowhere to be seen. Instead he finds a young man who has a very big secret and is in far greater need of rescuing. Marcus's well planned quest might have taken an unexpected turn, but his happy ending could still be within his grasp, if he can earn the trust of a dragon who has been betrayed and hurt by everyone he has ever known.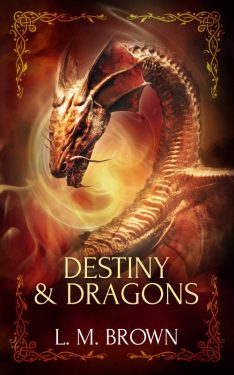 Destiny & Dragons
Word Count:

24000
Summary:
When Prince Aiden sets out to rescue a princess, the last thing he expects to find is a cross-dressing artist named Robert. Can he set aside his fears and find the fairy tale ending he longs for?
In a world where fairy stories are historical fact, Prince Aiden is on a quest to find a princess to rescue and bring home as his bride. Deep in the Enchanted Forest, he finds Robert, a cross-dressing artist who lives alone in his tower. Mistaking him for a woman, Prince Aiden is determined to have Robert as his bride.
When the prince of his dreams shows up at Robert's tower he is far from happy, especially when the handsome prince refuses to believe he is a man. Can he convince Prince Aiden to love him as the man he is, or is their happily ever after doomed from the start?
Let Down Your Hair
Word Count:

23000
Summary: When John the woodcutter realises he is about to lose the love of his life, he seeks out the wicked witch of the Enchanted Forest, hoping to buy a love potion to win his lover back. The witch refusing to help is only the start of his problems, for—on the stroke of midnight—the witch's cottage vanishes from the Enchanted Forest with him in it. Mathias is the grandson of a wicked witch and, like his mother and grandmother, he is cursed to be trapped in the cottage in a desolate wasteland for the rest of his life. He and the cottage only return to the Enchanted Forest on Midsummer Day each year. The last thing he needs is an unexpected house guest. Thrown together for a year, the spark between the two men soon ignites into passion, but can John live the rest of his life in a prison and would Mat even ask him to?
Potions & Prisons
Word Count:

90000
Summary: In 1915, gay men don't get married, they don't take care of children together, and if they do, they don't get caught. Gael and Jack are a lot of firsts to each other. Gael is the first other gay man Jack has ever met, kissed, or wanted. Jack is the first really decent man who only see an Irish gangster and whore  that Gael has ever known. Gael and Jack just work for each other. First love is fabulous, even if it's forbidden. Enduring love is hard, extra hard in the face of WWII, Prohibition, and a world that can't know them as they are.  The story is presented as a serial and is free to read.
The Moon's Permission
Word Count:

22000
Summary: What if you could only touch your lover one night of the year? Halloween night is all you have when in a relationship with a ghost. Drew Jessop wants a life without ghosts. He doesn't want to see, hear, or talk to them. Ignoring them should be relatively simple. But Drew soon finds that Benji Richards, an eternally gorgeous ghost from the fifties, is not so easy to ignore. Halloween night is approaching and both Drew and Benji know what it could mean for them. From sunset to sunrise, it is the one night of the year when a mortal can feel the touch of a ghost.
Touch of a Ghost
Word Count:

72000
Summary: Trix works as a prostitute on the Pleasure Station, a space station devoted to entertainment, gambling, and the pleasures of the flesh. He never intended to spend his life there, but the place offers him security, regular cream, and over time it has become his home. As a dual-gendered feline, Trix knows the risk of pregnancy is high and sets his prices equally high to discourage customers. Trix never imagines that Delta, a canine with credits to spare will call his bluff. When Delta pays for himself and Farron, a naïve avian from the swan clan, to spend the night with Trix, the three of them forge an unexpected bond, one that leaves Trix pregnant. As a swan avian, Farron is incapable of being unfaithful to his mate, even when the bond is only partially formed. To complete the bond Farron must find Trix before the babies are born, or the bond will break forever, and Farron will be forced to live a life of celibacy. In the meantime, the Pleasure Station is under new ownership, and when the humans ban prostitution on the station Trix is left homeless. When Delta hears about the Pleasure Station, he too races back to find Trix. Both Farron and Delta arrive too late. Trix has vanished and the race is on to find him before he gives birth. Only then will they know if the bond they formed on their first night is strong enough to last a lifetime.
Finding Trix
Word Count: Information not available
Summary:
Punching sorcerers, slinging spells, and trying not to get blown up. All in a day's work for the Office of Preternatural Affairs
Dashiel Rourke was never supposed to join the Office of Preternatural Affairs. He was nothing but a low-rung counterterrorism agent. A cog in the greater FBI machine. But when the poison gas attacks plaguing New York City turn out to be a little more magical than anyone expected...well, desperate times. And once he gets a lungful of that poison, it becomes personal. Now he's suited up with a magical sidearm, a seven-foot troll for a partner, and a whole lot of questions with not that many answers to go around. One thing he does know? Whoever or whatever is behind this mess, he's not going to stop until he can take them down. Even if that means hanging out with elves and hags for a little while. But Dash and the rest of the OPA don't know just how deep this goes...or how deadly the endgame is. If you like high-stakes FBI drama and higher stakes magic, check out 
Toxic Influence
 today.
Toxic Influence
Word Count:

24,074
Summary: While Sacrum Umbra showed us the darkness of our own shadow, and In Ventre Tuo the guts of our inner monster, The Lesser Apocrypha is still another beast altogether. Meant to gather together the stranger stories, it contains some of the more surreal and ephemeral stories, the ones that just are without much rhyme or reason. Stories like an odd moment in the park, the strange child who won't stop haunting you, an alien invasion that gets very personal, an AI born of a lolcat, monsters in the woods, and a spell gone terribly wrong.
The Lesser Apocrypha
Word Count:

47,845
Summary: In the dark heart of our imagination, and the haunted corners our past there are places we fear to tread. As much as we might try to outrun them, as much as we might try to deny their truths, we are owned by their shape, molded by their claws. The story of our being, they form a Sacrum Umbra, a sacred shadow of improbable origin- our own dark heart.
Sacrum Umbra
Word Count:

32,507
Summary: In Sacrum Umbra you were treated to tales from the shadows, the literary darkness that lives within all of us. Here you will find tales of another sort, the type you might find in the less wholesome end of the collective unconscious and the very depths of the gut. From stories of childhood gone horribly wrong to sex and madness with an impossible cost, this is where you'll find the more gruesome end of the spectrum.
In Ventre Tuo
Word Count:

87800
Summary:
Logan McRae never expected to see two aliens when he woke from cryogenic sleep. He has lost his ship and his people and he questions whether he has lost his mind. As he gets to know Halor and Kit he realises he might just lose his heart as well.
Logan expected to wake on the spacecraft Mercury, ready to pilot the ship down to New Earth. Instead he comes out of cryogenic stasis to find he is on another ship with two alien beings, neither of whom can understand anything he says. Unfortunately, they are all the help he has if he wants to find his people and resume his journey.
Kit doesn't know what sort of creature he has accidentally purchased, but it is definitely male and isn't so very different from him and his lover, Halor. The language barrier might be a problem, but Kit knows the language of love doesn't always need words.
Prince Halor of the Hawk Clan has always been reluctant to expand his nest beyond himself and Kit, but it is obvious from the start that his feline lover is attracted to their unexpected guest. Halor will do anything to give Kit the happiness he deserves, even invite another man into their bed.
Logan has no idea that Kit isn't quite like other men until their passion results in unexpected consequences. Now he must choose between his mission and the two men who have given him everything he ever wanted, as well as things he never dreamed of.
Loving Kit
Word Count: Information not available
Summary: Death comes for us all. But sometimes it comes early, because it's sent. Everything seems to be going great in Christopher's world. Newly married and promoted, he's even hammered out the dents in his relationship with his brother Marley. Then a death in the family shakes the foundations of his world. When the word comes down that it was murder, then only the best forensic investigator of the Chiron Defense Force will do to assist the Travellers in finding the culprit. And that happens to be Marley. When the investigation begins to lead to one of their own, however, the question changes: was it murder, or treason?
Mercury
Word Count: Information not available
Summary: History is a Lie. One final battle will decide whether Humanity will survive to tell the tale. Welcome, to the End of Days. Jacob Atkins was eighteen years old when he lost his best friend, Mark. Since then, he's tried to move on with his life, building a career in the Hourglass Corps. Then an unexpected convergence of events threatens to expose the Hourglass, and destroy everything they have tried to accomplish. Martin Atkins thought he was perfectly happy as a relatively unremarkable Captain in the Confederation Marines, until a terse message landed in his inbox from a man he thought was the love of his life. Now, all the secrets his family has inherited are at risk, not only from humanity, but from an insidious threat that he has only glimpsed until now. Calvin Teague has been Michelle Atkins's obsession since the Janus Incident. But the fugitive traitor is much more than he appears, and at long last, all the misshapen puzzle pieces fall into place as the mystery of his role is finally unravelled, leaving her with no option but to wage a desperate war against the most implacable and terrifying enemy humanity has ever faced: Its children.
Ascension
Word Count:

38000
Summary: Stories tell of great fire-breathing beasts large as castles, fierce and deadly, capable of magicks that no human can match. The Kingdom of Kentaine once allied itself with the dragons of old, but eventually, the dragons were lost to time and fell into legend. Sir Gawain, First Knight of the Realm, is tasked by his older sister the Queen to travel to the edges of their kingdom, where a beast is flaming villagers and has the locals ready to form a mob and hunt it down themselves. His mission is to find the dragon, stop the violence, and do what he needs to maintain the peace. His journey puts him in the heart of a confrontation with the dragon, but instead of saving the villagers, it is the dragon that needs rescuing. Zephyr, a fire dragon and an escaped slave, needs protection, time to heal, and a chance at a life full of hope. Gawain can do no less than offer his sword, his shield, and his heart. Evil is hunting Zephyr, and it will not stop until it has reclaimed its prize. Beyond the legends lies the truth, and love, like fire, consumes everything it touches.
Knight's Fire
Word Count:

70000+
Summary: Is there redemption after mass murder? Is there redemption after genocide? Is there redemption when one isn't even seeking it? Brianna'Tal had been running for years, running from her past, from her sister She found peace and Isolation She was content and happy, or so she thought Until a freak accident brought a mysterious woman into her life Love was not part of the plan, nor was it something she understood, And certainly not something she deserved But it is what she got You may remember Brianna from M.R. Gross' first novel The Malevolent Witch. The Unfolding takes place some 5 years after The Malevolent Witch. We hear Brianna's story, her side of events, does her reasoning justify her actions? This is a stand alone novel, it can be completely enjoyed without reading The Malevolent Witch. Author Note: I've read books, watched tv and movies that supposedly had autistic characters, but the vast majority of them were written by non-autistic people/writers. Brie is autistic, and I believe I represented a Neurodiverse woman authentically.
The Unfolding
Word Count: Information not available
Summary: What do you do when you're the last of your kind, hunted every day of your life? Become a famous pop star! Dylan Rivers is the last siren in existence. His family were slaughtered by the evil oil barons, his homeland ravaged and stolen from him. He is a target for hatred, the last thorn in the side of those who just want to see him a corpse. For him to survive is the biggest middle finger to his enemies. He could hide in the dark, be terrified of his own shadow, but that isn't Dylan Rivers. Music is Dylan's life, as are the pleasures that can be found with his celebrity lifestyle—good food, beautiful clothes, fabulous parties, and gorgeous men. He particularly enjoys the company of his two favourite bodyguards—a handsome fae and a delicious werewolf—who are always on hand to look after his body in more ways than one. Something is stirring… Pleasure of the flesh drowns out pain, pushes away the sting of broken memories. He cannot fully remember what had happened to bring down his once glorious realm, but one day the opportunity to discover the full truth presents itself, and everything points to him. Dylan must travel the river of prophecy… There is change in the air, whispers on the water. His life is about to be turned upside down, for the idea of hope has risen... The last siren has a debt to pay… Join singing sensation Dylan Rivers in a journey of discovery, danger and seduction! A dark and steamy urban fantasy tale, with a Why Choose? MM romance. *This series is set in the same universe as Coldharbour Chronicles. However, there is no need to have read that series to enjoy this one.*
Siren's Debt
Word Count:

30500
Summary: Caleb has been cursed for two hundred years. He is doomed to watch every man he has sex with forget him as soon as they part company. Each of his lovers then meets their true love within hours of leaving his presence. As rumours about his strange ability spread, more and more men come to his bed, hoping to find love—just not with him. When Ethan's best friend makes him an appointment with the mysterious Caleb, Ethan is sceptical but curious. Despite a shaky start, Ethan and Caleb connect sexually and emotionally then soon begin to wonder if Ethan has the power to break the curse by being the only one to remember Caleb after he leaves. Whether Ethan remembers Caleb or not, with a warlock standing between them, the road to happiness is going to be tough.
Always Forgotten
Word Count:

56,000
Summary: Welcome back to Charybdis Station and the crew of the Blue Solace: (Fifth Book in the series) Beck Brackenstone is a simple Grell. He loves his family and friends and enjoys tinkering in his shop. His greatest dream is to meet his life-mate, settle down, and raise a bunch of babies. When he finally does meet his mate, he realizes how completely unprepared he really is. How do you court an assassin? How do you keep your brain from melting when your mate smiles? Guild Master Beol is not a simple man. He runs one of the most prominent assassins guilds in the galaxy and has a troubled past. He has responsibilities and contracts to worry about and no time for a mate. When he meets Beck, that all changes. His Grell completely bewitches him and sparks something inside him that he thought died a long time ago. The problem is that Beck has secrets that even his most trusted friends don't know, and Beol has some major trust issues. The two men may appear to be a horrible match, but in truth, they are perfect for one another. Unfortunately the Crellic Queen and Humans First are terrorizing the galaxy and Charybdis Station is their next target. They will need to trust in one another and their friends to end the Queen's path of destruction once and for all.
The Engineer's Mate
Word Count:

72000
Summary: Go big or go home. For privateer Captain Magdalene Landon, it's all about going big. For Kay Ellis, it's about getting home. Together, they're about to architect the most daring heist in the galaxy. Kay knows too much. She knows it's a matter of time before a Conglomerate hitman finds her. She's desperate for safe passage back to Union space. Then Magdalene shows up, promising a way home in exchange for that information. It's a risky bet, but Kay is out of options. So she strikes a deal: the heist of the century for her freedom. Kay is playing a dangerous game, and she knows it. She's made herself Enemy Number One of the Conglomerate. She's relying on privateers for her safety. It's a fool's game. But the worst part is, her fool's heart is starting to warm to the enigmatic captain. And that's a risk for which she hadn't planned. (Cover by May Dawney Designs) 2019 Sci-Fi Lesfic Bard award winner
Safe Passage
Word Count: Information not available
Summary: FIVE Amazing Superhero Books in by Damien Benoit-Ledoux to enjoy! 1300+ pages! Grab all FIVE books in the LGBT Guardians series, bundled together for the first time! CONTENTS 1. Accidental Awakening 2. Unidentified Phenomenon 3. The Rise of Dark Flame 4. Ultimate Sacrifice 5. Balance of Power ------------------------------------ Book 1: Accidental Awakening ------------------------------------ When high school juniors Quinn McAlester and Blake Hargreaves wake up in a hospital room after a freak accident in a dangerous cave, they have no idea how much their lives will change—until a number of unexplained phenomena leads the boys to believe they are developing super powers. Be prepared to be riveted to the story till the last word! ------------------------------------ Book 2: Unidentified Phenomenon ------------------------------------ As the excitement of Quinn and Blake's newfound super powers grows, so does the harsh reality of responsibility and conspiracy around them. After saving lives, Quinn discovers the rejection of city authorities who lash out against vigilantism while Blake secretly exercises swift justice and becomes further entangled with Victor Kraze and the mysterious organization he works for. This is an engrossing story that has not only kept my interest, but is so hard to put down, it has kept me up late at night. ------------------------------------ Book 3. The Rise of Dark Flame ------------------------------------ As the dust from Quinn and Blake's destroyed friendship settles in their lives, their disparate ambitions bring them back together in unplanned and unwanted ways. Quinn fights to win the trust of the local authorities and the world while juggling his personal life, love life, and superhero life. On the other side of town, Blake embraces superhero life with Victor Kraze and impatiently waits to be set loose until he decides to take matters into his own hands, further dragging them all into a convoluted mess. OMG! This third story in this series will get your heart racing and keep it there. ------------------------------------ Book 4. Ultimate Sacrifice ------------------------------------ As winter settles over New England, the headstrong Victor Kraze pushes his team to recreate the accident that imbued Quinn and Blake with superhuman abilities. Working in the shadows, Blake spirals out of control and embarks on a destructive rampage that infuriates what's left of The Order. Working with his team of unique individuals, Quinn devises a plan to infiltrate The Order and rescue his best friend from the clutches of the organization's evil mastermind. Full of both action and adventure, you don't want to miss this book! ------------------------------------ Book 5. Balance of Power ------------------------------------ Mayhem explodes in Portsmouth when Victor Kraze reveals his true intentions, threatening everyone Quinn holds dear. Faced with insurmountable odds and overwhelming destruction, Quinn and his small team of mismatched heroes must risk everything to stop the maniacal Victor from creating an army of sinister superhumans bent on creating chaos before it's too late. Tech talk, super-heroic philosophy, loving friendship, and teenage romance in a tale of responsibility and redemption. A splendid wrap-up to a fascinating series.
The Guardians Origin Story Omnibus
Word Count:

125000
Summary: In the blink of an eye, everything can change. That's what happened to Andrew James. One minute he was just an average IT guy, working for a large company. The next he was waking up in a hospital bed as a powerful psion. Learning to navigate the unfamiliar world of psions as an adult is a daunting prospect. And as Andrew's carefully constructed life falls apart around him, the only one helping him hold the pieces together is Oscar Watkins. The anchor from Mount Hope Hospital who saved his life. Oscar has worked at Mount Hope for almost a decade. And not once has he experienced the deep connection to a patient he feels toward Andrew. While he finds his work rewarding, it's also demanding and emotionally exhausting. When Andrew arrives in a psionic crisis, it sets off a chain of events that changes everything for Oscar. While Oscar struggles to find a balance between work and a personal life, Andrew struggles to rebuild his life. Andrew turns to SPIRE. But his new senses soon reveal that everything is not as it appears, leading him to wonder what SPIRE is hiding. This urban fantasy M/M romance contains themes including a verbally abusive ex, a workaholic, and a homophobic family of origin.
Keen Sense
Word Count:

25000
Summary: As the Light Festival draws near, the Něssyrians craft paper lanterns, awaiting the most important holiday of the year. The Lyliňg Fighting House, too, prepares for celebration—by laying fresh sand onto the arena and setting up a match against their top pit fighter, the unrivalled Yüuzuki Ōren. His last match. One he can't win. With the odds more than stacked against him, the gorgeous Barbarian is as good as dead. Unless his lover, healer Ĥaiatto Ẽkana, proves himself every bit as determined as he is clever and finds a way to protect the man he'd stop at nothing to save.
Don't Fight the Spark
Word Count: Information not available
Summary:
A long forgotten god. An abandoned Temple full of undead. Can the Favor of Isadon really bring the dead back to life?
The Age of Mortals temporarily forgotten, Elise Bresch and Ragan Ermolt regroup to focus on returning their friend and companion, Athala Dohn, from the Nether. Or wherever Meodryt's fateful bite sent her. Following instructions that are little more than campfire tales leads them to Marska, a long-abandoned city full of rumors - and bandits. Finding the fabled Temple of Isadon - a relic of centuries past - is easy, but getting inside proves to be a bit tougher. Elise and Ermolt refuse to leave empty handed; their goal is to retrieve the Favor of Isadon, a magic relic of the forgotten God of Death, and use it to bring Athala back. But the guardians of the Temple - including the fearsome Champion - refuse to just let them take it. Will Elise and Ermolt overcome the trials of Isadon's Temple, or will the long-dead God of Death gain two new servants?
Crossroad
 is the fourth book in the Heroes by Necessity saga of sword and sorcery fantasy novels. If you like magical Dungeons and Dragons inspired worlds, multifaceted and diverse characters, and pulse-pounding action, then you'll love Riley S. Keene's epic tale.
Crossroad
Word Count:

58000
Summary: Previously on Dragon War Chronicles, our heroes recovered and were preparing to take the fight to a still unknown enemy. Meanwhile, startling breeding experiments were revealed. Three sites are discovered in Russia that could hold all the answers they've been looking for. Three strike teams are assembled led by Xander, Kollin, and Tyler. Three simultaneous attacks are combined to make one devastating first strike against their hidden enemies. What horrors will they discover? What plans will be revealed? Why is a member of the Dragon Council showing up on Danica's doorstep with ultimatums? Find out in the next exciting installment of Dragon War Chronicles. Warning: This book contains explicit sexual contact between consenting adults. There are romantic, BDSM, and purely sexual relations shown that are MM and MF. There is also high sexual tension and alpha male posturing that will make you laugh and roll your eyes along with plenty of snark and definite teasing of dwarf-like dragons. Dragon War Chronicles is a continuous series. It is best read in order. SYN Consulting Secrets Revealed First Strike Dragon's Hoard
First Strike
Word Count:

54,000
Summary: Welcome back to Charybdis Station and the crew of the Blue Solace: (Fourth Book in the series) Sebastian Dolarnio has a past. His parents sold him into indentured servitude when he was seventeen which led him to enforced prostitution. Fortunately, with the help of some very good friends, him and his daughter are safe and have a home - a beautiful, accepting place with more family than he ever dreamed of having. Then there's his mate. A handsome, wonderful man calls Sebastian "mate" and Sebastian knows he doesn't deserve him. He has to find a way to be worthy of his new home and his new mate. A strange Crellic book provides him with the answer to his problems, but it comes with complications of its own. Alois has been dreaming of finding his life-mate since he was a kid. He knows that Sebastian is a dream come true, but how can he convince his mate of that plus fight the baggage he carries from his own past? When Sebastian begins a strange, wonderful journey, Alois knows that he has to be the loving and supportive mate that Sebastian deserves. The two men build a life together and learn to love one another, but the galaxy is in turmoil and Charybdis Station is in the middle of it all.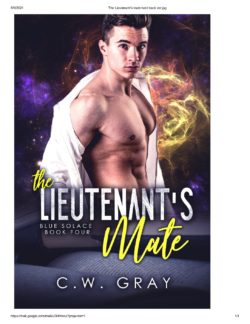 The Lieutenant's Mate (Blue Solace Book 4)
Word Count:

24000
Summary: A HISTORY OF TROUBLE A Beacon Hill Sorcerer Collection A collection of brand-new short stories, featuring characters from The Beacon Hill Sorcerer Series by bestselling author SJ Himes. Red Wine and Blood The Blood Wars raged for centuries across Boston. Witness a brief glimpse into the brutal history of the Wars with Ignacio Salvatore and the vampire he loves, Ashwin Metcalfe, in 1897. A History of Trouble Angel was joking when he asked O'Malley if someone resurrected a mammoth. Little did he know that was exactly what someone did. Experience the untold story of what happened that unfortunate night at the Boston Public Museum. A Dragon in the City What happens when Eroch goes adventuring in Beacon Hill without Angel? Chaos, pure chaos. Fae's Gold Daniel is helping the newly-resurrected fae Ruairi Brennan become accustomed to modern-day living. A boring trip to the bank quickly escalates, and Daniel calls Angel for help. The day goes downhill from there but ends in a comfy meal in a pub for an ancient fae warrior and a necromancer's apprentice. This is an collection, featuring vignettes and short stories from the universe of The Beacon Hill Sorcerer series. For full enjoyment, the Beacon Hill Sorcerer Series Books 1 through 3 should be read before reading this collection.
A History of Trouble
Word Count:

117000
Summary: Sometimes growing up means giving up your preconceptions. Aaron Anderson and Jake Matthews were childhood sweethearts until Aaron developed psionic abilities that turned both of their worlds upside down and tore them apart. Six years later they reconnect when Aaron returns home to work with a youth summer camp affiliated with SPIRE. Jake is at the same camp, along with his current partners, to protest the organization funding it. Sparks fly when the couple reunites and Aaron discovers hidden abilities that bring him to the attention of SPIRE. Aaron and Jake have every intention of seizing their second chance at love. But once more, forces outside their control are at play. And the organization Aaron believes in is at the center of events targeting vulnerable youth. This M/M urban fantasy contains an open M/M/M relationship as well as an M/M relationship.
Bright Spark
Word Count:

130,000
Summary: Under the dirty streets of Ismae's greatest port city, an old nightmare waits for Sylandair and Aliara, one that is stealing Dockhaven's children, one only they can end. When the pair escaped their owner and abuser years ago, they left him behind in a ball of blue flame, but as more children disappear near the city's desalinization plant, their suspicions turn to the predator they believed dead. Accompanied by their less-than-reliable puka scout Schmalch, they delve into the forgotten depths of the patchwork city. Their search will lead to a twisting world of corruption and experimentation, uncover horrors greater than any they imagined, and summon memories they never wanted to exhume. A dark science fantasy action-adventure horror, Things They Buried is the first full-length novel of Ismae, a world where science sometimes appears as magic and history as myth, where monsters make themselves and heroes are wholly unintentional. This novel contains adult themes and violence.
Named to Kirkus Reviews' Best Books of 2019
Imadjinn Awards Best Fantasy Novel, Imaginarium Con 2020
Independent Book Publishers Awards (IPPY) Gold Medalist (Fantasy)
Things They Buried
Word Count: Information not available
Summary: It's not his job or the fact that his maybe boyfriend, Shige, is a vampire. He's a sensitive-- an ability he's had since he was small that lets him peek into people's minds— and it's gotten out of control. He can't turn it on and off like he used to. He needs help, and he has to fly to the other side of the world to get it. The catch? Shige's the only one who can take him there, but things with him haven't been great. Their relationship is in tatters, and he doesn't know how to fix it or if it's even up to him. This is so not what he needs right now. But Phil's not the only one with issues. Shige's got a territory to maintain and a mystery to solve all while worrying about Phil. He takes all this in stride, but when things take a turn for the worst, can he get them both home in one piece?
Enrai
Word Count:

55,000
Summary: Morgan Murray is an easy, fun-loving guy. He excels at being a soldier, but never wanted more out of life. Somehow, he ends up in a position of authority on Dru's new ship, the Blue Sparrow. Now he has to deal with what he dreads most. Responsibilities. Dru and her crew are given the task of finding Wyatt Morrick and telling him about his father's death. Along the way, Morgan soon learns that responsibility can be painful, difficult, and frightening. It can also lead to something very special. Dr. Wyatt Morrick is in trouble. Big trouble. He and his medical crew are stuck on a planet under attack. He may not be a soldier, but he has patients and friends to worry about. With very few supplies left, something has to give for them to survive. The whole planet's future is at stake and he is stuck hiding in a cave. When Morgan saves Wyatt and his friends, the two men are given a gift, each other. Their love can't stop the Concord, though, and someone has to. Morgan has to grow and accept his responsibilities, and Wyatt has to move on from his father's death. That death just happens to be a little more complicated then Wyatt expected.
The Soldier's Mate
Word Count:

55000
Summary: Can a chance meeting rekindle their incendiary attraction? While cutting through the Interstices—the post-creation gap between realms—Smith, half-demon tech specialist for Enchanted Occasions Event Planning, spies the person he yearns for daily but dreads ever seeing again: the ifrit, Hashim of the Windrider clan. On their one literally smoldering night together, Smith, stupidly besotted, revealed his true name—a demon's greatest vulnerability. When Hashim didn't return the favor, then split the next morning with no word? Message received, loud and clear: Thanks but no thanks. Although Hashim had burned to return Smith's trust, it was impossible. The wizard who conjured him holds his true name in secret, and unless Hashim discovers it, he'll never be free. When their attraction sparks once more, the two unite to search for Hashim's hidden name—which would be a hell of a lot easier if they didn't have to contend with a convention full of food-crazed vampires on the one day out of the century they can consume something other than blood. But if they fail, Hashim will be doomed to eternal slavery, and their reignited love will collapse in the ashes. Luckily Smith is the guy who gets the job done—and Hashim is never afraid to heat things up. Devouring Flame is a 54,000-word enemies-to-lovers, second-chance paranormal rom-com featuring a down-at-heels carnival with sinister undertones, a minotaur with an affinity for flowers, a prima donna goblin berserker chef with serious knife skills, and a guaranteed HEA.
Devouring Flame
Word Count: Information not available
Summary: Strange circumstances brought Morgan Patterson from the sandy beaches of the US East Coast to rocky Northern Ireland. Some called those circumstances destiny. Morgan called it something else. For her, it was just a college senior year abroad. Until, that is, her studies were interrupted when she met the man of her dreams. A man who took her by the hand, leading her into a world where promises were binding things, where nothing was as it seemed, and where wishing for something could get you more than you bargained for -- including killed. But it was also a world of enduring love, hidden treasures, and the chance to right the wrongs of long ago. What Morgan called it was her kingdom. A kingdom she was willing to die to protect.
What You Wished For
Word Count:

38000
Summary: After long years in the line of duty as a 'Soul Taker', Kate is worn out. When she gets a new job offer from the 'Powers Above', she accepts her new job as a Guardian gratefully without knowing that her teacher is one of the most powerful beings in existence, the Archangel Raphael. Along with Raphael, she takes on her new task and the connection between them grows. Raphael helps, protects and supports Kate, but suddenly, she becomes a target for the Demons of Hell. Raphael realizes that Kate means more to him than he expected, which causes him to fight furiously against danger. If he fails, Kate's future will contain eternal darkness, evil, and torture. [video width="1280" height="720" mp4="https://www.limfic.com/wp-content/uploads/2023/02/Soul_Taker_trailer.mp4"][/video]
Soul Taker
Word Count: Information not available
Summary: They aren't above killing… …and now his family and boyfriend are missing. Everyone thinks The Order's dangerous new super villain Nightmare wants to destroy the world, but Quinn knows better. This is different. This time, it's personal. The stakes have never been higher, and Quinn—as the superhero Blue Spekter—has a crazy plan that just might work. Can he defeat Nightmare and The Order before it's too late? If he fails and Nightmare slaughters him, who will stop the maniacal super villain from destroying everything and everyone they love? BALANCE OF POWER is the fifth book of The Guardian Series and is part of the Spekter Superhero Universe. Remember all those cool things that happened before? Well, this book wraps all that stuff up. Read it now! You know you want to!
Balance of Power
Word Count:

79000
Summary: Jax has made mistakes in his life, the biggest of which was falling for Lyndon. His love died when Lyndon refused to claim him as his mate after Jax discovered he was pregnant. His feelings turned to hate when his babies were stolen from his care the day they were born. Reliant on Lyndon for the cream he needs to survive, Jax does everything he can to keep him happy and he lives for the day when he will be reunited with his children. When Jax discovers he is pregnant for a second time, he is terrified his second litter will be taken from him, too. Ty is a dual-gendered feline who dreams of carrying his own babies one day. If they are fathered by Cal, the sexy feline he feeds from, it would be even better. Ty's parents have other ideas. They don't wish the public to know that their high-born son is dual-gendered, and arrange for a mating festival to take place so Ty can choose a dual-gendered mate of his own. Although Ty has no intention of submitting to his parents' wishes, something about Jax draws Ty to him and when he and Cal discover Jax's secret, they know they must help. Ty and Cal offer Jax a way to escape Lyndon's clutches, but Jax knows almost nothing about the two felines who have offered to claim him. The stakes have never been higher and Jax must learn to trust again, or risk losing everything.
Saving Jax
Word Count:

65000
Summary: Can home be a place you've never been, a place no one has ever been? The White Cloud is the most audacious experiment the human species has ever undertaken—to search for a new Earth. The ship and its crew exist for a solitary purpose—to reach a distant planet and establish a colony. However, the vast majority of people undertaking this journey will not live to see its result, nor were they part of the decision-making process to leave. A novel-in-stories, following the many generations who make the journey, The Voyage of the White Cloud asks how you can find meaning as a slave to destiny, a mere stepping-stone in history.These are the stories of the most ordinary people on a most extraordinary journey.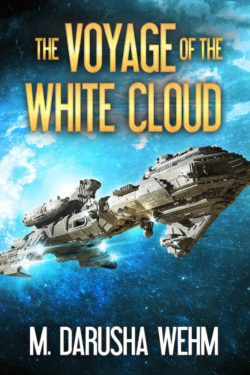 The Voyage of the White Cloud
Word Count:

60000
Summary: Welcome back to the Blue Solace: (Sequel to "The Mercenary's Mate") Leti Ando and Will Hackett are certain about one thing in all the galaxy. They love one another. Now that they are mated, it's time to meet Hack's parents and settle into their new home. In a normal courtship, the two would spend time getting to know one another and reveling in their love. Normal isn't what they get. Leti struggles to understand the artifact Dr. Morrick left them, but what he's discovering is unbelievable and completely frightening. If his theories are true, then the entire galaxy is at risk. Meanwhile, he tries to adjust to Charybdis Station, deal with his parents, and worse of all, learn to cook. Luckily he has friends, old and new, to help him. Hack comes home to Charybdis Station, expecting a break from the hectic adventures of the past few months. What he gets are changes, more responsibilities, and a war with the Concord. He'll deal with it, though. All he has to do is look around him to understand why it's time to fight back. Together, the new couple must learn to stand together, to accept and support one another. Their happiness isn't the only thing at risk. Author's Note: 60,000+ words. This is a m/m love story with no angst and no cheating, just a HEA. There is lots of action, a little sex, mpreg, and a few potty mouths involved in the story. 18+ readers only, please. It is also the second book in a series that is best read in order. Read "The Mercenary's Mate" first!
The General's Mate
Word Count: Information not available
Summary: He must make the hard choice… …flee or fight. Becoming the superhero Blue Spekter was supposed to be fun for Quinn, the realization of a childhood dream. But the insidious Order hijacked his dream-come-true by twisting his best friend Blake into the feared supervillain Dark Flame. Now, The Order wants Dark Flame to kill Quinn and erase Blue Spekter from history. For Quinn, junior year is no longer about surviving high school; it's about survival and protecting the ones he loves. But can he? Does Quinn have the courage to stop Blake and take down The Order, no matter the cost? ULTIMATE SACRIFICE is the fourth book of The Guardian Series and is part of the Spekter Superhero Universe. Get it now.
Ultimate Sacrifice
Word Count:

53000
Summary: Previously on Dragon War Chronicles, we left our heroes fighting for their lives in the midst of battle... Kollin races against time to get samples of the weapon used in Canada to their lab in Oslo. Kenshin races to get Danica back home in time to save her, Aiden and Xander. Danica's allies converge in Toulouse to prepare for what may come. Will Kollin be able to help save Danica, Aiden, and Xander before all is lost? Will Matt be able to track down who's responsible for a new weapon that threatens them all? What will happen when Danica's biggest secret is revealed? Secrets are revealed that will change the future for all dragon and SLIP kind alike. Warning: This book contains explicit sexual situations that are MM, MF, and MMMF. There are romantic relationships displayed that are MM and some depictions of loving and consensual BDSM relationships. There are also bad puns, a game of tag with an invisible dragon, and lions, jaguars, and bears. Oh my! Dragon War Chronicles is a continuous series. It is best read in order. SYN Consulting Secrets Revealed First Strike Dragon's Hoard
Secrets Revealed
Word Count:

11000
Summary: What if you staged the best haunted house in the history of the holiday, but nobody came? Brady is prepared with mounds of treats, stellar special effects, and an extraordinary welcome for the throngs of trick-or-treaters he expects in his first year at his new place—a gloriously gothic house with the reputation for really being haunted! But the trick's on Brady: Halloween is almost over and not one person has knocked on his door. Once a top Interdimensional Law Enforcement agent, Rej was busted down to Creature Control after a run-in with his arch-nemesis. When he tracks a non-sentient construct across the dimensional barrier, he's sure he's about to confront Gorvenath again. But the person who bursts onto the porch in a swirl of tuxedo coattails is a monster of a very different sort—but is he Gorvenath's accomplice or his victim? Monster Till Midnight is an 11,000-word gay romance featuring a hopeful samhainophile, a suspicious LEO, gratuitous candy corn, and a relationship that threatens to be really, really, really long distance.
Monster Till Midnight
Word Count:

110840
Summary: When Robyn's father and brother are killed in the Third Crusade, she is banished from her manor home and branded a traitor by the Sheriff of Nottingham. Disguised as a boy, she joins Little John and the rest of the gang in Sherwood Forest—and soon finds herself their leader. Queen Eleanor suspects Prince John is up to no good, and colluding with Sir Guy and the Sheriff of Nottingham. To learn more, she engages Maid Marian as a spy—and unwittingly reunites Marian with her old childhood friend, Robyn. Together, the women help the queen acquire the funds needed to free King Richard and help Nottinghamshire—and perhaps fall in love along the way.
Heart of Sherwood
Word Count: Information not available
Summary: Together in one collection – the Alterations Trilogy A complete set of thought-provoking thrillers! On a quest to change their lives, three women agree to be implanted with a mind-controlling chip by Dr. Kite. But this seemingly easy fix has its fair share of consequences… Alterations, Game Changer, Primal Will Desperate to change their lives, Gigi, Ellen, and Lilly prepare to risk everything for love, health, and happiness. A secretive Dr. Kite with a novel chip implant offers a mind-controlling solution to these three women. But when unforeseen issues arise that wreak havoc on the city and destroy his warehouse, along with the discovery of two defective chips he's implanted, Kite's plans go horribly wrong. In the aftermath of the disaster, one woman seeks revenge for the doctor's failings. Or is it more than that? Has she seen an opportunity to save herself? Will the women find the happily ever after they seek?
ALTERATIONS TRILOGY
Word Count:

170000
Summary: The enemy hunts him, but not for the reason he thinks. How does a human survive in an alien dominated InterGalactic Community? By becoming an assassin, of course. At least, that's what Leopold thought when he became an assassin for the elite. Pretending to be an alien known as Voidstriker, Leopold feeds his appetite for vengeance, killing aliens as well as taking their money. It's a win-win to his mind. That is, until a bounty is placed upon his head. With his true identity now revealed to the IG Community, Leopold knows it's only a matter of time before the powerful family members of his victims come for blood. Far worse is the fact that the one who put the bounty on his head, is the one he most fears. A routine job three cycles ago brought him face-to-face with Mastrodai, a prince of the powerful Mrrog Nation. Not only did Leopold—accidentally—destroy part of Mastrodai's moon, but one glimpse of the mighty alien had him feeling desire for the first time in his life. He ran, and like predator after prey, Mastrodai never stopped hunting him. Leopold is convinced that Mastrodai wants bloody revenge.  But when he finally confronts the mrrog, he is stunned to realize Mastrodai wants something very different. Something surprisingly intimate—the one thing that scares Leopold more than torture. Trigger Warning: Off page torture and abuse, and aftermath of rape. While the intimacy between Leopold and Mastrodai is always consensual, there are others who wish to break Leopold into as many pieces as possible.
Leopold
Word Count: Information not available
Summary: It started with a curse. Or was it the murder? No definitely the curse. In mourning after the murder of his husband, and looking for revenge, Jake Winter finds himself in a city that shouldn't exist. Evil stalks the streets and goblins weave sweet lies, and there's a curse that, it turns out, only Jake can break. Suddenly, revenge isn't his only purpose; suddenly Jake is the people's last hope. Add some new friends sworn to guard him, including a sexy half-fae bloke who has an unwelcome effect on Jake's pulse, and the stage is set for a new life of danger and death on the British coast. Because Jake has a destiny. Question is, will he live long enough to fulfill it? A dark urban fantasy tale with kick-ass action and slow-burn m/m romance.
Winter Rising
Word Count:

100000
Summary: Fifteen years ago, Liane's America was shaken by a magical war between elves and Moon Demons that left many human cities in flames and many people turned into monsters. It's mostly calmer now — but Liane's high school friend is turned into a cat-monster under suspicious circumstances, and then Liane herself is turned into a snake-armed girl under even more suspicious circumstances. As she investigates, she uncovers terrible secrets behind the war — and is cursed to be transformed into a woeful shape if she reveals them. Can she save her country without sacrificing her humanity and personality?
Snake-Armed Girl
Word Count:

56800
Summary: Three Novellas: Rough Play - Lieutenant Matthew Ferris stumbles on a scandal that could tear his spaceship Jerez apart. Some call it rough play, he calls it unacceptable. His Guilty Secret - Heir to a wealthy shipping family, Adam S Hayes has his life carefully mapped out. Career, marriage, family. After establishing himself successfully as Captain of the Patrol Ship Revel, it is time for the next step. Everything is going according to plan ... until he meets Danyel King. Troubled and confused, Hayes risks losing his chance for love as he finds himself torn between his heart and his head. Dangerous Tension - Spaceship Captain Matthews has kept his sexuality a secret. What happens when the crew finds out? is Lieutenant Kent as straight as he always believed? Will he hit him or kiss him, or both? Gay romantic Sci-fi
Rough Play and More
Word Count:

100000
Summary: Dragons don't care what gender you are. A small town may be a refuge, or a trap. Some younger brothers really do save the planet. Three people can be the strongest shape. There's nothing quite like a gorgeous girl on a shape-shifting motorcycle. This second Kira Harp collection brings together LGBTQ teens in 21 stories of adventure, discovery, and romance, in fantasy, paranormal, contemporary, and SciFi settings. Ranging from a few short pages to 12,000 words, each story was inspired by a prompt picture from the YA LGBTQ Books Group on Goodreads. (Content warnings for abduction, bullying, self harm, substance abuse, suicidal ideation.) **This book is free in ebook everywhere except Amazon
Rainbow Briefs volume 2
Word Count: Information not available
Summary: NOMINATED FOR BEST NOVELLA OR SHORT STORY IN THE 2020 PARANORMAL ROMANCE GUILD REVIEWER'S CHOICE AWARDS Taken from the arms of her mother, a girl is raised by a family so alien that she hardly knows how to describe them. They are incredibly feral. She is anything but. As life with them becomes more and more bizarre, she has no choice but to incur the wrath of the pack and plead for her release--risking her life to ask it. Much to her surprise, but even more to his, her chosen mate devises a plan to get her home. It involves considerable deception but if ultimately successful, makes it possible for her to return to the mother and the home she so desperately misses. The plan succeeds. It has, however, unintended consequences since his actions cause her to question his motives and what it is to be his mate. She leaves him, nevertheless, returning home with her faithful dog as her travelling companion. Once there, she has a chance encounter with someone--a man who has a surprising connection to her past. But their joyful and unexpected reunion is short-lived. And in the aftermath of the tragedy that occurs, they learn family is what you make it, the people who love you most are the ones who make the greatest sacrifices, and home is where you belong.
A Girl and Her Dog
Word Count: Information not available
Summary: This short novella follows Fixit, a worker on the surface of Tau Ceti Prime in another adventure. As Prime comes out of its perihelion orbit at the end of the pass, a new peril raises its head and only Fixit, Vega, is in any position to save the star system from calamity. Vega and Glitch must put all of their knowledge, skills, and creativity to the test to go off world to save Vashon and the population of the floating cities of Prime from certain death. Familiar friends and new enemies abound as Fixit races against time in the harshest environment she has ever faced... space!
Descent
Word Count: Information not available
Summary:
In every legend of Fairyland, the fairies have their own reasons for crossing the border…
Oliver has spent his life as the crown prince, preparing to rule but in no hurry about it, enjoying life and taverns with Tirian, his fairy-companion and best friend. But when the traditional Vision Quest calls— and a dragon appears—Oliver finds himself facing difficult questions about heroism, sacrifice… and the emotions he's discovering about Tir. But Tirian has secrets of his own, about his purpose, his magic, his feelings for Oliver, and a prophecy that will change the fates of two kingdoms forever.
A Prophecy for Two
Word Count:

65000
Summary: Continue to hide or help save the very kin she's hidden from? Welcome to SYN Consulting, the top business strategy consulting firm in Europe, home to a motley crew whose leader has a life changing secret. CEO, Danica Lestrange, is the first female dragon born in the last 800 years. Hidden from the rest of her kin and raised in the human world, she built a life that she would defend until her death. A devious plan is unearthed while working on a new business deal that could plunge the dragons into another war with the humans. The humans may have forgotten the last dragon-human war, but the dragons have not. Will the war reveal this hidden world to the humans, or will the clans come together to defeat their enemies and maintain their anonymity? Danica must gather her allies and help the very dragons she's hidden from her whole life. She can only hope that she'll be strong enough to protect her chosen family. This is the first book in a new series about dragons who want nothing more than to live in peace, but refuse to be subjugated. In war there's also love, and love is blind. Love doesn't care about gender, race, species (in this case), or sexuality. Warning: This book contains explicit sexual content between consenting adults. The sexual scenes are MM, MF, and MMF. There are romantic relationships depicted that are MM. There is also a high level of explicit language, snark, kink, and possibly bad puns and fart jokes. This book does end in a cliffhanger. Dragon War Chronicles is a continuous series. It is best read in order. SYN Consulting Secrets Revealed First Strike Dragon's Hoard
SYN Consulting
Word Count: Information not available
Summary: Will the women find the happily ever after they seek? It had been a serious risk to take, being implanted with Dr. Kite's innovative mind-control microchips, heralded as the one thing that could change the lives of Gigi, Ellen, and Lilly, the three women who agreed to the process. But that change had come at a cost to them that went far beyond what they had expected, with two of the chips defective. Not all of the women are prepared to allow Kite to rest after his warehouse goes up in flames and he escapes. Tracking down the rogue doctor to a small coastal town, what does Lilly have in store for him? Is it a simple case of revenge, or has Lilly seen an opportunity for herself? "Primal Will delivers just as many twists and turns as the first two books, plus a stunning conclusion!" - Amazon reviewer
Primal Will
Word Count: Information not available
Summary: To fulfill her destiny, Athala Dohn must slay the dragon of the God of Night. There's just one small problem: everyone is trying to stop her. The city of Jirda is under the control of an interloper known as the Prophet. They have convinced the people of Jirda that Athala and her companions are the enemy, and they've sworn to stop Elise, Ermolt, and Athala from carrying out Ydia's plans to bring about the Age of Mortals. Athala has never heard of the Prophet before coming to Jirda. But she has a sinking suspicion she knows who they are. With a whole city against them, will Athala and her companions have any chance of taking on the dragon Undyt, or will the Prophet's darkest desires be filled? Destiny is the third book in the epic Heroes by Necessity series, a Dungeons-and-Dragons inspired take on the fantasy genre, overflowing with rich world building, diverse characters, and heart-pounding adventure
Destiny
Word Count:

47,000
Summary: A collection of tales filled with monsters, be they human or beast, ranging in setting from dystopia to pitch black noir and even general silliness. From the ludicrous to the frighteningly plausible; from deep space to after the end of the world. There are clumsy werewolves and bloody revenge, monster sleep overs and a dieting fad sure to kill your appetite. Whether looking into the past or the future, you're sure to find that stuff gets really weird.
Shotgun Bastards and Other Stories
Word Count: Information not available
Summary:
Bad "Things" lurk in dark, abandoned spaces...
Love, Death, & The After: Abandoned Spaces picks up the story where Rainey and her Team, along with Kendale's survivors, left off in Darkness.
Escaping a late-night Nagual attack, and with her lover held together by "shoelaces and bailing wire," Rainey encounters the secret behind the Nagual hidden within a black site lab--a secret from The Before with a treacherous purpose in The After.
Stopping the Nagual plan is hard enough, but her team has betrayed the trust of the town's survivors, while an attack by the Nagual's "Maker" and his militant allies looms. When someone compromises Preston's life, Rainey might be out of time and luck altogether.
The black site's lead scientist puts his agenda on hold until he and his militia support team can eliminate Rainey and her team. Tesla has a golden opportunity to test his Nagual creations against an old nemesis and the geopolitical forces standing in the way of his greater destiny.
Meanwhile, the emergent Nagual, Adam and Cain, have plans of their own.
Book 2 of 3 in this four part series, "Love, Death, & The After: Abandoned Spaces" brings a science-fiction take on cutting edge bioengineering that pits the limits of romance, loyalty, and community against a violent world hell-bent on devouring it all.
Book 1: Love, Death, & The After: Darkness
Book 2: Love, Death, & The After: Abandoned Spaces
Book 3: Love, Death, & The After: Never Again
Love, Death, & The After: Abandoned Spaces
Word Count: Information not available
Summary: They think he's their pawn… …but playing the game is part of Blake's plan. At just sixteen years old, Blake is lost without The Order's guidance—and The Order hopes he'll become their secret weapon in the fight against injustice. The Order always gets what it wants, but Quinn—now known as the superhero Blue Spekter—refuses to step aside and thwarts their nefarious plans. Can The Order—through Blake—persuade Quinn to drop the superhero act and join him in the real fight against crime? More importantly, how long does Blake have until The Order discovers what he's really after? THE RISE OF DARK FLAME is the third book of The Guardian Series and is part of the Spekter Superhero Universe. Get it now.
The Rise of Dark Flame
Word Count: Information not available
Summary: The mighty storm wrecking havoc on the city and the ensuing fire engulfs Dr. Kite's warehouse, destroying his experiments and the ugly truths hidden in the depth of its high walls. In the aftermath, Kite escapes from the city to the safety of a small coastal town, where nobody knows him ... or do they? The three women, their lives previously altered by his novel mind-control chips, forge another life. Will Gigi hold on to true love? Ellen has lost weight but gained a bundle of joy. Does she tell the baby's father? Will Lilly's new business succeed? They're changing their lives to find happiness again. This time, taking a journey of self-discovery and risks of their own choosing. Please note: This book does end on a cliff-hanger. Primal Will wraps it up. "Primal Will delivers just as many twists and turns as the first two books, plus a stunning conclusion!" - Amazon reviewer
Game Changer
Word Count:

85000
Summary: Every action has consequences. For a decade, Angel Salvatore has been the most powerful sorcerer and only necromancer in all the Northeast. Never one to ask permission nor apologies, he has acted with near impunity for years. Until now. The High Council of Sorcery has come to Boston, and Angel is their target. Charged with numerous violations of practitioner laws, his freedom and family are placed in jeopardy. If found guilty, Angel's apprentice Daniel will be imprisoned to serve out the remaining years of his apprenticeship. Isaac, his brother, is too vulnerable to be left unguarded, and Angel fears for his sanity and health. And Simeon, Elder vampire and Angel's mate refuses to see Angel convicted under the laws of the Council and his actions to keep Angel free threaten to start a war that could destroy their world. And Angel faces the severest of punishments—the castration of his gifts. The Council has never cared for the people of Boston, and Angel doubts their motives. They have come for some insidious reason, and it has nothing to do with upholding the law and everything to do with Angel. Dealing with an impending trial, a wayward ghost, and a graverobbing ring of thieves leaves Angel on the edge. He thinks he may have a handle on things until violence erupts across the city, and a stranger comes to town...a stranger with his own dark powers of necromancy. This is book 3 of a series, and the previous books should be read first for full enjoyment. Trigger Warnings are on the Copyright Page and can be seen using the Look Inside feature or by downloading a sample of this book. 85,000 words 340 pages Gay Urban Fantasy Romance
The Necromancer's Reckoning
Word Count:

54000
Summary: With his heart's desire at stake, can he resist giving Fate a little nudge? Half-norn event planner Anders Skuldsson is under strict orders from Asgard not to meddle with Fate. But with Enchanted Occasions' latest booking—the competition for the hand of Faerie's one true prince—crashing around his ears, it's really, really, really difficult to toe that particular line. So… if Andy just happens to pose as a contender for the prince? It's an emergency, damn it. Besides, it's only temporary, so Odin can hardly blame him. Right? If Conall of Odstone hadn't sworn a blood oath to protect his half-brother, Prince Reyner, he'd murder the idiot himself. Rey was supposed to be here, choosing a mate before being crowned and wed. Instead, he's disappeared, leaving Con to impersonate him. Again. But when Con meets Andy, his anger turns to desire… and despair. Even if Andy forgives him for pretending to be someone he's not, how could a man as appealing and accomplished as Andy—a man who's eligible for a prince's hand, for pity's sake—settle for the court outcast? As for Andy, his burgeoning feelings for the prince are both unfortunate and hopeless because hello? Half-norn? Faerie prince? Not exactly a match made in Valhalla. When the Faerie Queen herself hands down an ultimatum, the double deception isn't their only obstacle. Unless Andy makes the right decision, both their fates could be sealed by… well… Fate. Nudging Fate is a 54,000-word paranormal rom-com featuring mistaken identity, royalty in disguise, interfering coworkers, an iron knight with a soft heart, a temperamental goblin chef, and a guaranteed HEA.
Nudging Fate
Word Count:

22000
Summary: Desperate times call for desperate measures. Garvin's worst fear is realized when he runs home from the fields to find his lover's forge empty, his tools scattered, and the ground trampled by a band of soldiers. Nyle has been kidnapped and conscripted into the King's army—a death sentence even for a big smith like Nyle. Garvin is untrained, unarmed, and nowhere near strong enough to take on one soldier, let alone a whole army. His household skills and a way with horses aren't much to work with, but he can't let that stop him. For the first time in his life, he prays to the Goddess for the help he desperately needs. He's not expecting an answer. Particularly the one he gets. ~*~*~* This is a rerelease of the 2012 Storm Moon Press story. It has been edited and polished, but there are no substantial changes. Content warning - contains a brief on-page episode of dubious to non-consensual sex.
Gift of the Goddess
Word Count:

19298
Summary: Emily Monroe may be a lot of things, but one thing is for sure, she is NOT the Chosen One. Emily is a normal girl working at Big Burger who has the unfortunate luck to look exactly like Big City's superhero darling, the Chosen One. It has been the bane of her existence as it disrupts her life and those around her when super villains come knocking, wanting to prove their mettle by fighting the Chosen One. Nobody listens when she insists she isn't who they think she is. With common sense and years of rage built up inside, she usually serves their butts to them on a platter, asking "Did you want fries with that?" No cape required.
Emily Monroe is NOT the Chosen One
Word Count: Information not available
Summary: The manhunt is on… …but no one knows who—or what—to look for. Impossibly heroic superhuman saves, wanted criminals vanishing into thin air, and thugs washing up with unexplainable third-degree burns can mean only one thing: someone has taken the law into their own hands. But who? And why? With the Department of Homeland Security breathing down the necks of city officials, Quinn and Blake must hide their superpowers from everyone, even their families. Time is running out. How long can they outrun the growing pile of damning evidence against them? UNIDENTIFIED PHENOMENON is the second book of The Guardian Series and is part of the Spekter Superhero Universe. Get it now.
Unidentified Phenomenon
Word Count:

46000
Summary: Lieutenant Mike Oliver has long dreamed of a Patrol ship berth, flying between the stars—surely this time his application will be successful. What he doesn't expect, is to be sent to establish a Patrol station on Asra, a tiny mining settlement on a frozen mudball of a planet, blanketed with nitrogen storms. Deeply resentful, Mike suspects he is being discriminated against. The only option he can see is to become celibate, at least while he is on Asra. And that means rejecting the advances of both Callan Rian, the colony's flamboyant Governor, and sexy Dane, Callan's business partner, despite the growing attraction. While sexual tension mounts between them, a far more sinister danger is lurking, and when Callan is abducted, Mike will have to choose—between his ambition and his heart. (Gay / Romantic Sci-Fi) A novella in the Aurigan Space Saga
Night Traveller
Word Count: Information not available
Summary: Morgan Patterson came to Northern Ireland for her senior college year abroad to focus on her studies far away from family drama. But she's quickly distracted by a police sergeant named Tiernan Doherty. Though he's old enough to be her da, as her new friends are quick to point out, she fancies him. And he certainly seems to be obsessed with her. Eagerly going against all good advice, Morgan becomes more and more bound to Tiernan—by ties of lust and love and protection, and maybe even duty. But there is more to their attraction than Morgan can explain with her science textbooks, and more is going on in the sleepy village where they live than she could ever have imagined. She was once so sure that fairytales were fiction. But there's no denying the strange visions and dreams she's been experiencing since coming to this place. So many of the people she's met—both those looking out for her welfare and those seeking to destroy her—seem to feel she is a special one, with powers that are only now coming fully into her possession. Will she finally begin to understand that herself before it's too late?
At the End of the Rainbow
Word Count: Information not available
Summary: We all dream of discovering our superpower. For seventeen-year-old Jennifer Gallagher, that superpower is an IQ of 206. She has been captivated with the StarCruiser Brilliant movie franchise since she was five. Now, she has a chance to intern with the Hollywood studio that produces the series. She knows that StarCruiser Brilliant is the key to finding out what happened to her father, but discovers that Brilliant will take her to the stars on her search. Join her as she plays tennis with Tayla and dances with John Wayne. The first book of the StarCruiser Brilliant series will thrill and excite you as you get to watch Jennifer grow from a precocious teen to a powerful, professional woman and discover her true superpower. This book is for fans of Ell Donsaii, Alicia Jones, T. S. Paul, Randal Sloan, Laurence Dahners
Brilliant
Word Count:

210000
Summary:
Alana might be gone, but the world hasn't forgotten what she did. The damage is done, and the world is quickly spiraling toward a war that will threaten the survival of humans and vampires alike.
An anti-vampire organization, known as the Assassins of Light, has emerged again after centuries of lying in wait, and for reasons no one understands, Rose Foster is their new target. As Rose struggles with her growing feelings for the Viking warrior, Kara Unnarsdóttir, and her own inner turmoil, she must find a way to protect the people she loves from the Assassins of Light.
Kara Unnarsdóttir tries to protect Rose from afar by utilizing her impressive network of spies, but her investigations into the Assassins of Light lead her to the realization that the extremist organization is closer to Rose than she originally thought.
In this third installment of the Creatures of Darkness series, the world will find out what happens when tragedy meets the power of the Eklektos…
The Assassins of Light
Word Count: Information not available
Summary: They had one choice… …lie or become lab rats. It was supposed to be an uneventful camping trip before the start of another grueling year in high school. Days later, when the enigmatic agent Victor Kraze confronts Quinn and Blake, they realize they must never speak about what they found in the woods. But now, something is different. Why are the basic elements unpredictably reacting to Quinn and Blake at home and in school? What changed? What really happened in the woods? They need help, but they don't have much time. Can the boys discover the key to controlling their self-proclaimed superpowers before they accidentally hurt someone they love? Before the nosy and relentless Agent Kraze changes his mind? ACCIDENTAL AWAKENING is the first book of The Guardian Series and is part of the Spekter Superhero Universe. Get it now.
Accidental Awakening
Word Count: Information not available
Summary: Billy Ninefingers knows three things. First, the feud that cost him the use of his sword hand is not over. Second, if he doesn't pull himself together and become the leader the Rowdies need, he'll lose everything his father left him. Third, despite Bastard John's best efforts, there's no way he'll ever take up farming. All he needs is a plan, a mountain of luck, and the love of a good woman. Well, she doesn't have to be good, but a few scruples would make a nice change. A plan would be nice too, since luck is never on Billy's side. Billy Ninefingers knows one thing. He's doomed.
Billy Ninefingers
Word Count:

47,956
Summary: *Enjoy three out-of-print stories for the price of one!* Sometimes the greatest romance can be found in the vastness of space... TRASH AND TREASURES Tucker has spent his entire life as an interstellar trash man. But ever since his mother died, he's been alone, and certainly lonely. So when he discovers the derelict ship he scooped up has an occupant—a beautiful young man named Ronan—Tucker is thrilled. Ronan is royalty and running from his tyrannical mother, determined to keep a powerful object out of her hands. But when he strikes a deal with the adorable Tucker, he wonders if it's time to stop running. Or during one's loneliest hour... NIGHT GUARDIANS William was a soldier until an IED severely wounded and scarred his body. Now he lives a quiet life in a small village in the Black Forest and is the caretaker of the church and caregiver to the local priest. He's grown fond of the two stone gargoyles on the bell tower and often speaks to them, reminding himself of Quasimodo. But on his thirty-seventh birthday he learns a stunning secret—the gargoyles aren't what they seem. Or among dear friends in their darkest time of need... A GIANT'S FRIEND For three years, Jeth and Kodie and their soldiers have guarded a hostile mountain pass against the invading Dathians in a war that has waged for decades. Jeth has the blood of giants running through his veins, and it has caused bigotry and death to dog his steps his entire life. After a childhood tragedy shatters his world, it takes the courage and loyalty of his best friend, Kodie, to protect him from himself. Jeth knows he's a danger to everyone around him and joins the army to control and focus the black rage inherited from his bestial bloodline. Kodie follows his friend into the army, determined to stay close to the one he loves most. He has never revealed his deeper feelings for Jeth, and is ignorant of Jeth's own feelings. Their bond is too precious for either of them to risk rejection. Yet they might have to take the chance when Kodie's life is threatened, and their enemy forges an alliance with a giant clan. Jeth must call upon his darker heritage to brave the hostile environment to make an alliance of his own—with a giant clan that knows more about him than he does himself.
Guardians of a Giant's Treasure
Word Count:

19522
Summary: This short novella follows Fixit, a worker on the surface of Tau Ceti Prime in another adventure. As Prime approaches Perihelion as the moons align, the surface of the planet is plunged into a period of monster storms and tectonic shifts. When coming to Fixit's aid, Vashon is injured, and all of her secrets come out as Fixit races against time to save the woman she loves.
Vashon
Word Count:

71000
Summary: The thrilling Voidstrider Saga continues... Shan Taishan dedicated his life to protecting Mars as an Officer of the Fleet. But now an enemy no one can see has come to the Red Planet, and it's up to Shan to save his sister and his homeworld - or see Mars fall forever! Prominent Martians have gone missing - only to turn up again days later, seemingly changed. Government leaders forward policies they'd never have supported before, and the Fleet itself seems riddled with traitors. There's a conspiracy at work, one which threatens to turn Mars into a brutal dictatorship. With his friends gone off to Eros - glittering asteroid city of sin - in search of the enigmatic Djinn, it's up to Shan alone to unravel the mystery and save his world. And when he learns the truth at last, Shan Taishan will be forced to make a terrible sacrifice -- or see his world lost forever!
An Officer of the Fleet
Word Count:

97,641
Summary:
A quest for power. A growing evil. Can a scholar of magic keep an incredible discovery from the forces of chaos?
Wizard and bookworm Athala Dohn pursues her research with a fiery passion. So when she uncovers evidence of an ancient spell buried deep within the city, she won't rest until she's the one who makes the find. Determined to outwit potentially-deadly magical protections, Athala brings help: a Conscript, Elise Bresch, and a barbarian, Ragan Ermolt. Together they enter the sewers completely unprepared for what awaits… With undead skeletons, giant rats, and even a dragon in their path, Athala never expected a set of metal bars to thwart her. But when a corrupt man imprisons and tortures her and her friends, the scholar realizes her curiosity may have unleashed destruction upon all of Neuges. Athala has one chance to escape captivity and claim the spell before the Age of Mortals slips from humanity's grasp.
Ancients
is the first book in the Heroes by Necessity saga of sword and sorcery fantasy novels. If you like magical Dungeons and Dragons inspired worlds, multifaceted and diverse characters, and pulse-pounding action, then you'll love Riley S. Keene's epic tale.
Buy Ancients today!
Ancients
Word Count:

52000
Summary: Rescued from slavers, healer novice Jaime Buchanan finds himself alone and free in Pyrderi, a kingdom of magic, mythical creatures, and a culture as open and kind as his homeland was cruel and close-minded. Despite his rescue, Jaime is not left without scars, both mental and physical. Traumatized by his experience and hiding his gift, Jaime struggles to earn his place in the kitchens of Angharad Palace, the heart of Taliesin City. His former life as a student of the healing arts leaves him at a disadvantage in the kitchens, and his damaged state is becoming more apparent by the day. One day, when necessity and fate intervene, Jaime meets someone unexpected—Prince Maxim, youngest son of the Pyrderian king, a sword master and a devastatingly kind man. Unaccustomed to powerful people with compassion and heart, Jaime flees. A cascade of events reveals Jaime's hidden talents of healing, and he finds himself not in chains, but at the beginning of a new life. This swift change of fortune opens Jaime up to new possibilities, including a smitten prince who cautiously courts Jaime, easing him away from his fears and reminding him that compassion and love can make him strong. The winter solstice is quickly approaching, and Prince Maxim shows Jaime the enjoyment and excitement to be found in a land that embraces the ice and cold, and the mysteries of all things magical. He learns to see the man under the royal mantle, and Maxim is more than even Jaime suspected. The winter solstice is nigh when tragedy strikes, and Jaime learns that his past of grief and sorrow can be a pillar of strength for his solstice prince. If there is one thing that Jaime believes above all else, it is in the healing power of love. 51,835 words, 182 pages Gay Epic Fantasy Romance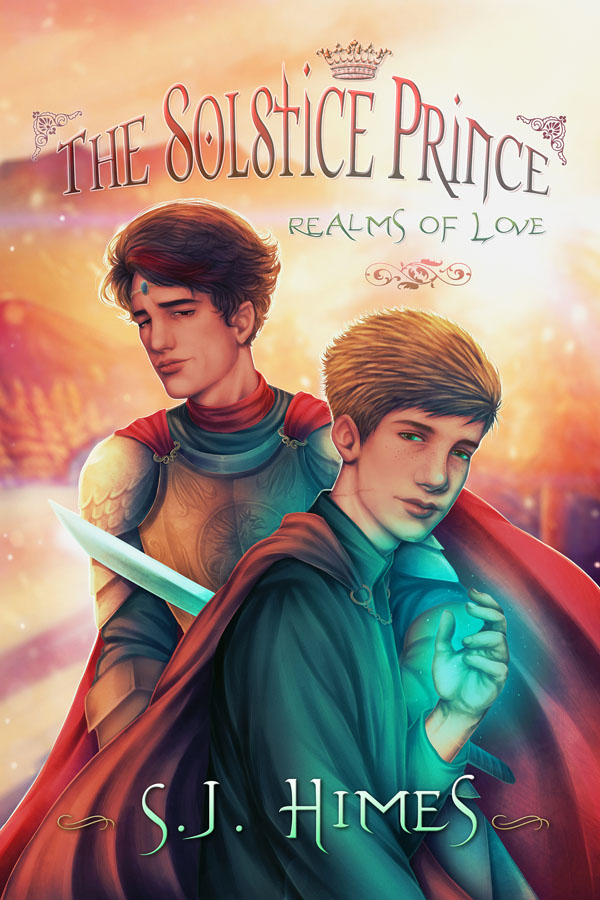 The Solstice Prince
Word Count:

4500
Summary: It's the Night of Winter Lights. Heedless of the holiday, the Commander of the H'Aren fortress, Captain Torýn Torhdhar, seems to find his satisfaction in work. Such occurrence hardly surprises his Orderly, Sæbastyn Hyago, even though the young Lieutenant has spent a silent, aching decade wishing his superior officer would pursue pleasure elsewhere—specifically in his arms. But as the evening continues, nothing about it meets Sæbastyn's expectations. Will the Lieutenant see his secret desires realised, or his heart shattered? This alternative winter holiday short, set in the Order Universe, will be available FREE in December as a part of the 2017 Rainbow Advent Calendar.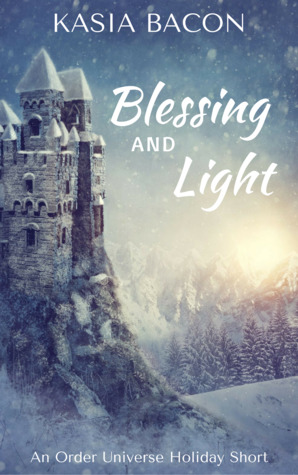 Blessing and Light
Word Count:

83000
Summary: Go to work. Come home. Repeat. Phil's life is boring and he loves every second of it. No excitement, no boyfriends breaking up with him over cereal in his underwear. When everything's predictable, nothing bad happens. But nothing good does, either. One night, when his best friend forces him to step outside of his comfort zone, he meets Shige who's too enigmatic to really be interested in him. He's trouble, but Phil can't help ignoring his own advice. Decades have gone by while Shige's kept himself locked away. He's tired of the world, of humans and vampires. He was happy collecting dust until one day he wasn't. On a whim, he ventures out and meets Phil, setting them on a path that'll change them both. Whatever this is between them, it won't come easy. Plagued by distrust and danger from within and without, but if they survive, it just might be worth it.
Nasu
Word Count:

108000
Summary: Sam Czerny's career as a xenobiologist was relegated to studying strange life forms deep in the oceans. Then a Chinese mining facility discovers an unusual artifact on the far side of the moon. A device that could change the way humanity sees itself and its place in the galaxy. Sam finds himself on the project of his dreams only to get caught up in a sudden war between the US and China. A war that prevents the two governments from noticing an even more dangerous arrival. A book that is part political thriller, part science fiction, part speculative fiction, and part dark fiction, it will keep you turning pages until the stunning conclusion.
No Higher Ground
Word Count:

18300
Summary: Hayden Knight's job is simple. All he has to do is sell his father's latest invention to Tate South, the Acquisitions Manager of the biggest supplier of the best in cutting-edge technology.  The virtual assistant is designed to help the user in all aspects of their life, but Hayden views the holographic helper as nothing but a nuisance.  Keeping his annoyance to himself is relatively easy until a major technical glitch causes Tate to see and hear Hayden's assistant. Hayden and Tate are thrown together while they try to figure out what has happened, and the chemistry between them is electric. Hayden soon finds that convincing Tate that he needs a Holo-Assistant isn't as important to him as persuading him he needs Hayden in his life. The attraction is mutual and the sparks fly. If only they could get rid of their holographic third wheel.
Holographic Havoc
Word Count: Information not available
Summary: A college party lands freshman Hal Christianson in an America that could have been: no smartphones, no cars, no flush toilets. What he finds is a squabbling bunch of states, the consequence of the colonies having grown up on their own after European civilization collapsed from plague in the 1670s, and they are poised on the brink of war. For a socially awkward young man, who takes refuge in online games, this is a bad situation. He has no knowledge or experience that is useful in this world. He does, however, have one skill of value in a world where the rifle is a new invention – he is a competitive fencer. What do you do when the world is strange and you have no way to control your own fate? Can Hal grow up fast enough to survive in this world and can he find a way home?
Accidental Warrior: The Unlikely Tale of Bloody Hal
Word Count:

16000
Summary: I, Lochan of the famed Féyes clan, know all about fighting. As a half-breed Elf, I have struggled against prejudice and feelings of inadequacy. A recluse by nature, I have battled my aversion to touch and interaction with others. To become an assassin of The Order, I have learnt to overcome the limitations of my mind and body. But denying the power Ervyn Morryés holds over me might be the one fight I lose. The truth is—damn it all—the relentless Highlander brings me to my knees. Note: This novelette is the second in the Order Series, and not a stand-alone installment. Reading THE MUTT is crucial for its full enjoyment.
The Highlander
Word Count:

90000
Summary:
From the ashes of the Times of Anarchy, after the near destruction of Earth, rose the system of Jeronimo. It gives the people food, shelter and stability, but keeps them under tight control, erasing everyone who does not conform with the system.
Jiro strove to become one of the 72 Keepers of Earth after he received a "Dome" revelation, keeping secret what the "Dome of Souls" -- an entity bestowing revelations both personal and powerful -- showed him. Now that he is a Keeper, he has the power to change things.
Never did the Keepers of Jeronimo think that one of their own would turn against them. They do not understand why Jiro revolts. A Keeper already has everything. Except for one thing: freedom.
Jeronimo
Word Count:

70000
Summary: Music from Hell has gone viral … and you'll love it to death. Devastated by the car crash that killed his bandmate, guitarist David Fairburn has given up on life—until Vince Buckley returns from the dead to complete the band's final album. Jessica Chandler needs something new and different to save her struggling record label. But those who stand in the way of the music's release begin to die one by one, and when the first single is posted on the web, listeners become "Loopers," addicted to the music—and murderous. As the violence spreads, David and Jessica must survive the chaos to prevent Vince from releasing the entire album on the Internet. But can David sacrifice the most brilliant work he's ever done to save Jessica and prevent a global bloodbath?
Death Metal
Word Count:

73,667
Summary: Lord Morgorth is haunted by dreams of his father. Though Morgorth killed him, his father's presence and brutality won't completely die. But now he has more to worry about—in the form of the Council of Mages' inquiry into the duel between Morgorth and an elder of the council. Morgorth expects sabotage and prepares accordingly. He fears for Aishe's life, knowing that the best way to sabotage the inquiry is to eliminate the witnesses. He sets into motion a desperate plan that, though it will protect Aishe, could put a strain on their relationship not easily removed. Yet the true danger lurks unseen, and it will take all of Morgorth's skill, strength, and devotion to Aishe, to save his mate from the hold of a foe Morgorth has yet to tangle with: a dream demon. Now Morgorth must throw aside caution, restraint, and fear if he is to save the one most dear to him. He must call upon the power of the one thing he hates more than even his father: a stone of power. But even if he manages to save Aishe, his mate's experiences in Dreamworld—at the mercy of the dream demon—have changed him forever and could shatter their bond irrevocably.
Carnelian: Dreams and Visions
Word Count: Information not available
Summary: Sometimes your deepest desire can become your worst nightmare. Gigi, Ellen, Lilly… three women so desperate to change their lives that they turn to the mysterious Dr. Kite, who offers them an implant that can control their mind. Will Gigi find her true love? Can Ellen's miraculous, sudden weight loss bring her romance and self-respect? Can Lilly put her bitter divorce behind her? They're willing to risk it all to find the happiness they've always searched for.
Alterations
Word Count: Information not available
Summary: Roni works in her family bookstore and soon learns that Grandma and Grandma's two pals have been saving the universe for decades. But it's hard to keep that up with a bad back and arthritis. They have a simple solution, though -- train Roni to take over. Tossed into a new reality that she never expected, Roni must decide if she will step up and join the team or forever leave behind all she has learned and all she cares about. Oh, and she'll have to save the universe, too.
The Infinity Caverns
Word Count:

76,765
Summary: Home. Family. Those words often invoke a sense of love and comfort. But for the dark mage Morgorth, they mean hate and pain. As the seventh son of a seventh son, many believe Morgorth's destiny is to become the Destroyer. His father embraced such a future and trained Morgorth through torture and fear to become his weapon. Morgorth managed to escape his father's cruelty, but not the nightmares that still haunt him. For many years he's lived with the stain of his father's savagery, but now he must confront his nightmares head-on. His father has found a stone of power. Morgorth must return to his land of birth, to the memories he's tried his entire life to suppress. Aishe is determined to help Morgorth defeat his inner demons, but he knows he might not be enough to save Morgorth from embracing his darkness. They know it will be a fight to the death and that Morgorth won't be the same if he survives. With Aishe by his side, Morgorth hunts for his father, and finds answers to questions he never dared to ask—and must live with the truths they reveal.
Emerald: Good and Evil
Word Count:

200000
Summary:
Rose Foster is just starting adjust to life as a vampire when a series of highly publicized murders throws the world into chaos. Rose and her friends must intervene, if they want to prevent the imminent war between vampires and humans.
But when they realize that the woman behind these murders is Alana—a vampire they believed to be long dead—intervening becomes complicated. Alana is as powerful as she is seductive. She is a master of manipulation and the queen of mind games. She craves vengeance, and she doesn't care if she has to tear the world apart to get it. And now, she has an army.
Outnumbered and overpowered, Rose accepts help from a cunning and skilled warrior by the name of Kara Unnarsdóttir. Kara is the second-in-command of the largest vampire colony in the world—the Tomb of Blood—and she offers to help Rose infiltrate the Tomb of Blood and forge an alliance with Aaron, the most ancient vampire known to exist. There's just one problem: Kara is Alana's lover, and Aaron is the last person in the world that should ever be trusted. No one knows who will betray whom, only that betrayal is inevitable.
The Tomb of Blood
Word Count:

73,151
Summary: Time travel. For mages, it violates their number one rule: what the Mother has written, let no one unwrite. The Mother writes the destinies of the creatures on the world of Karishian. If her writings were undone, it is feared that Creation itself could be undone. The dark mage Morgorth takes this rule to heart, but there are others who do not. Morgorth is about to claim a stone of power when it is stolen from him by a female mage he hasn't seen in decades. As they struggle for the stone, she activates it, and Morgorth is unwillingly plunged into another time and another place. It isn't long before he realizes what time he's found himself in and there are a few familiar faces. Most notable is a much younger version of Aishe. His mate. Living with a tribe who will be massacred, caring for a young lad who will become his mate, and fighting a battle against a mage who can travel from past to future at a whim—Morgorth's life has never been easy but now he must contend with the will of the Mother. Unable to change the future and the tragedies of Aishe's life, he must decide what his role in his mate's past will be, and ask himself one vital question: how does one defeat time?
Agate: Then and Now
Word Count:

70,034
Summary: Every story has more than one point of view. As the mate to the dark mage Morgorth, Aishe has learned a lot about magick, love, and himself. He tries to find a home with Morgorth, to be accepted into his world; to survive in a world full of magick, treachery, and deception. But all the while he struggles to keep a secret about his past and their intertwined destinies. Despite all the obstacles thrown at both of them, Aishe is determined to stay by Morgorth's side, no matter what the future brings—even if that future turns dark with death should Morgorth embrace his grim destiny. But when Morgorth leaves with his mentor to collect another stone of power, Aishe is left behind. It is then a surprise attack comes and Aishe, determined to protect and defend his new home, decides to take the invaders on by himself. It might prove too much for him to handle...especially when he learns the one who leads the invaders is a mage. This book allows us a glimpse inside the mind of Lord Morgorth's better half, a dialen named Aishe: his motivations, his personal sorrows, and his struggle to find a place to call home.
Amethyst: Bow and Arrow
Word Count:

11000
Summary: Black clouds of xenophobia gather over Radvadur, the western province of the Empire. The political climate is strained and fragile. A surge of Nymph refugees has stirred widespread hostility towards non-humans. When the investigation of a gruesome triple murder linked to the refugee camp ensues, it takes Inspector Käyru Skaer and his lover, Count Ellydhar Finn-Jánn, along an unusual path, at the end of which a precious gift awaits. Käyru and Elly are worlds apart in social standing, but they have found common ground in the bedroom—up against the wall and the stable doors, too. The arrangement between them ought to have been temporary and of no consequence. As their circumstances change, will they find the courage to risk their hearts? Warning: Contains mentions of off page sexual assault
The Poison Within
Word Count:

18000
Summary: "Welcome, Mr Reese and Mr Connor... I trust your special day was all that it was cracked up to be? And what better way to compliment your union than with a honeymoon across time, eh? We here at TimeLabs are the premier time travel company and our guides are highly trained. Anything you want, anywhere you want to go... The possibilities are very nearly endless..." Sam and Zak take a Time Tour for their honeymoon, visiting some of the events through time which have captured their interest, including the very first Olympics. A five-star time machine for transport, luxury meals, fine wines—what could be more perfect? TimeLabs Inc. Tom loved his master, his job and the wonderful society he lived in—until one day, somebody hacked his tattoo and his world changed forever. Tattoo Kel meets his first alien and falls in love with her. Except... Alien Love Story Evan and Joey step through a door and find themselves in a whole new world where mythical creatures are as real as they are. Love Spider General Parker Rodriguez didn't believe for one second in the existence of flying saucers with little green men conducting random probes, but he still knew that Aliens were out there. And when they came, he would be ready. E-Contact And a dystopian short, My Day At The Beach TimeLabs Inc is a collection of six science fiction short stories, all with a romantic theme.  Not explicit. Suitable for both teens and adults.
TimeLabs Inc
Word Count:

61770
Summary: Morgorth is considered a villain by his own people and known as Dark Mage of the North. But now all he feels is light and love as he pursues a budding relationship with Aishe, a dialen of the Ravena tribe. Morgorth hardly believes his good fortune. He has allowed Aishe into his home, into his bed, into his heart. He laughs more, smiles more, and feels happier than he ever has before. He should have known such bliss never lasts. The Council of Mages, the ruling body over all mages on Karshian, knows he has Rambujek, a major stone of power—a stone won from an evil sorcerer. They also know his destiny—to become the Destroyer. Fearful, they send two emissaries to take the stone from Morgorth, using whatever means necessary. This includes tricks, threats to those under his protection, and the threat of war. A war Morgorth knows he would never survive. Conflict soon arises between him and Aishe. Their tenuous relationship is put into jeopardy, their very beliefs about themselves and their love is put into question. Morgorth doubts if he should keep Aishe in his life. He doesn't know if he can protect Aishe from his enemies. Or from the monster he might become.
Peridot: War and Peace
Word Count:

72014
Summary: Lord Morgorth is a dark mage on the planet Karishian. He's considered a villain by his peers and relishes the title, having embraced the role early in his life. However, not all of his actions are necessarily villainous. Despite owning several of the Stones of Power—gemstones infused with powerful magick—he doesn't use them, preferring to keep them hidden away and out of destructive, power-hungry hands. He hates them more than anything. So when a sorcerer gets a hold of a major stone, Morgorth has no choice but to go after him. But, to his irritation, he is not alone. Aishe is a dialen whose tribe was massacred by the sorcerer, and is now on a mission of vengeance. The attraction is instant between them, but Morgorth keeps his distance. Because of a traumatic childhood and a deadly destiny, he has no desire for emotional complications. But Aishe's very presence challenges Morgorth's resolve. Not only does Morgorth admire Aishe's strength and intelligence, but he begins to see Aishe as a friend. As their hunt continues and their time together lengthens, their bond deepens, as does Morgorth's fear. If he becomes the monster that destiny claims he will be, will he hurt Aishe? Will he harm the one person who sees right through him? Who accepts him wholeheartedly? Determined to not let that happen, Morgorth keeps Aishe at a distance. But when Aishe is kidnapped by the sorcerer, what will Morgorth do to get him back?
Ruby: Lost and Found
Word Count:

17568
Summary: This short novella follows Fixit, a worker on the surface of Tau Ceti Prime in another adventure. Fixit is faced with the recall of Glitch, the pinger who is her oldest and best friend dirtside. She has to fight to prove his sentience and prevent him from being deactivated and torn apart to be examined. Favors are called in and secrets revealed while more questions are brought to the surface. Can Vashon and Fixit bring Glitch home safely, or will the techs topside at New Terra be his end?
Glitch
Word Count:

7000
Summary: I, Ervyn Morryés of the Black Mountain clan, know all about control. ​As the only fair-haired Dark Elf in the Highlands, I had to learn to control my fists and my temper in the face of derision.   ​To become the best archer amongst my peers, I had to learn to control my breathing and my movements. ​But the day the half-breed called Lochan Féyes arrived at the training camp, my discipline faltered. Because—sweet gods—when I am around that aloof, blue-eyed assassin, my need is uncontrollable.   
The Mutt
Word Count:

14000
Summary: A science experiment gone wrong gives Justin the body of his dreams. For his best friend Leo it's the start of a nightmare as he watches the man of his dreams turn from a shy nerd to a party animal. His best bet is to reverse the effects of the lab explosion, but how can he do that when he doesn't know what caused it in the first place? In the meantime Justin is gathering notches on his bedpost at an alarming rate. Will he learn that beauty is only skin deep before it's too late?
Skin Deep
Word Count:

86,000
Summary: Does an underwater king have a future on land? A wave of near drownings along the Welsh coast can only mean one thing: the morgenau, Welsh sirens, have returned to the Llŷn Peninsula. Myrhydion seizes the chance to prove himself as future king. Instead, he falls under the spell of a cunning underwater sorcerer. Myrhydion fights to free himself, while keeping up the fiction of his human identity. As he loses more and more of his power to the sorceror, Myrhydion risks more than the crown. He could lose the life he's created on land with Olly. As Myrhydion and Olly struggle to protect the people of the Llŷn, Myrhydion faces an impossible choice. Surrender the magical powers that are his only defense against the machinations of the former king, his evil grandfather, or risk the lives of everyone he cares about. Rapidly running out of magic, options and friends, Myrhydion knows that only a king can win this battle--and Myrhydion is prince of nothing. Morgen Song rejoins the cast of Deep Magic eight months after the events of the first novel. Welsh folklore meets modern sensibilities as Olly and Myrhydion fight for their happily-ever-after, facing foes that range from an ancient and bitter king to mothers-in-law and AirBNB guests--as well as some new foes familiar to readers of Morgen Curse. Morgen Song is a modern fantasy perfect for readers of gay romance who like their happy endings with a touch of mythology!
Morgen Song
Word Count:

13208
Summary: Fixit, she's out of this world... This short novella follows Fixit, a worker on the surface of Tau Ceti Prime. She is an ace mechanic who keeps the automated harvesting machines in good running order. She has never missed a quota in her efforts help to feed all the people "topside" in the giant floating cities in the sky. She has to make her first trip to the technologically advanced cities for the first time in her life to make an emergency shipment to New Terra City because Betweeners had hijacked the prior shipment. With the help of her pinger friends, the maintenance drones who are there to aide her, she gets an old airship repaired to make the flight. But things go bad when she is intercepted by those same pirates. Can she hold out until the Sky Guard can arrive?
Fixit
Word Count:

54,646
Summary: Kaede Hiyashi is sick and tired of living in the shadow of his father, supervillain Doctor Terror. Brilliant but crazy, Doctor Terror sends his son to Corwyn, California, for reasons Kaede can't imagine. Sent to accompany and protect him is Ash, a genetically modified supersoldier raised and trained by an infamous death cult. Corwyn is lousy with superheroes, led by the obnoxious Dark Justice. Kaede finds himself dancing around Dark Justice as he digs into his father's mysterious business and teaches his socially awkward—but physically lethal—bodyguard to acclimate to "normal" life. Can these two wacky supervillains figure out what Doctor Terror wants them to do, solve the riddle of the villain known as Black Hand, and keep Dark Justice from raining on their bloody parade? The course of love—and world domination—never did run smooth.
Hearts of Darkness
Word Count: Information not available
Summary: In a town where a vampire's bite is the hottest drug on the market, one user gets more than they pay for when a feeding turns deadly. Tobias has loved Lucie for as long as he's known the owner of the bookstore he works at, and she seems to like him too. There's a problem, though. It turns out his boss has a boyfriend--a vampire that bites for pay. What starts out as a friendship between the three grows into something infinitely more complicated when Tobias becomes the latest victim of another local vampire. 25 page Novella
Falling
Word Count: Information not available
Summary: For millennia, the Sentinels have hunted the vampires with steel and magic... Alexandria, Egypt, 2008. Antonio is the Wind of Fire, the strongest Sentinel of that element, the most powerful spellcaster of his generation. Edgar is a capable Fire Sentinel in his own right, and serves as Antonio's lieutenant. Together, the two of them were chosen for a very special mission: to scout out the vampires' greatest citadel in preparation for the Sentinels' final assault. Their actions that night will set in motion a destructive chain of events that will echo across supernatural society for generations... San Francisco, 2015. A group of friends celebrating a windfall in their musical careers take a wrong turn down a deserted alleyway to find their path blocked by two creatures out of nightmare. Surviving only through the arcane intervention of a cryptic savior, they find themselves thrust unwillingly into the center of a war of extermination between two mystical races.
Pact Arcanum
Word Count: Information not available
Summary: Captain Quinn has always been the savior, rescuing his little human mate Del from every unlikely predicament. Even with Quinn's protective nature and Del's tendency to find trouble, they balance each other. The mated pair are ecstatic, anxiously awaiting the birth of their twins, when disaster strikes. A mysterious illness waylays the Captain, leaving Del in charge. Being the Captain leaves Del in a bind--pregnant, a magnet for trouble, Del struggles to find his feet and keep everyone safe. All their lives are deeply impacted by Del's command decision to seek assistance from an old enemy. Brync and Kai fear Kai's parents won't accept their blossoming relationship. When Kai is ordered to return home Brync must make the decision of his life. Rathian Raider Hastor, annoyed that he's been mated to a Xolian, plans to ignore the spoiled, whiny, green-eyed alien until he dies from exposure to the desert climate. But Braxx may be more interesting and resilient than Hastor first expected. Now if those babies would just arrive on time and follow their fathers well laid out plan, life could get back to normal.
Supernova
Word Count:

133000
Summary: Brian can Find a lost child or a wanted criminal, but when his secret gets out, even Nick's skills and connections may not be enough to keep them safe. Brian Kerr is now free of his dangerous boss and his domineering brother. He's eager to start using his psychic Finding talent to help people, if he can figure out how to do that safely. His dyslexia, and his tendency to act simpleminded under stress, make building his new life a daunting challenge. And while his not-quite-boyfriend, Nick, is willing to support him, in bed and out of it, Brian doesn't want to lean on Nick. If their relationship is going anywhere, he has to be a full partner and handle his own problems. Nick Rugo's walking a tightrope instead of settling into the ordinary cop's life he'd hoped for. He's hiding too many things from too many people. He has told professional and unprofessional lies that will come back to haunt him. Now, with Brian determined to start Finding again, he's not sure he can protect the man he cares for. If all that wasn't enough to make him start punching walls, he also has a suspicion that Brian's brother Damon and sister Lori may be out there, lurking, ready to complicate their lives.
Tracefinder: Changes
Word Count: Information not available
Summary: "It is the little things that bind us" – Darryl, lead guru of the White Cloud Sect. Floyd Takashimoto sits amidst a collection of little things that might lead to the destruction of Earth. It's the explosive mix of people he calls friends. Darnar, for example, is the unscrupulous Master of the almighty Drug Guild of Tonasa, relentless in his acquisition of power. Marusar is an emotionally unstable "Dome Child" who suffers from her extraordinary gift to see the Dome of Souls, which bestows life- or world-changing revelations. There is Lofgar, an alien from Bahrein, whose mission is to obtain "Counter-Space" technology for interstellar travel that only humans possess. Floyd also meets Zero, the self-proclaimed leader of the poorest of the poor, who survive at the bottom of the "air streets", dreaming of a life in the luxury of Tonasa's skyscrapers. Floyd, a hapless nobody from the Politician Guild, is caught within the schemes and needs of these disparate friends. Unwittingly, he becomes pivotal in the play for world-dominance or world destruction by the "unalmatium" bombs. In the end, only Floyd can decide the fate of the Earth.
The Anatomy of Anarchy
Word Count: Information not available
Summary: One man will destroy the past to save the present. The price is too high. But it may already be too late to stop him. Life settles into a routine for the inhabitants of Chiron Colony, humanity's first interstellar settlement, after the threat of the time traveler Gifford has apparently been eliminated. But the Hourglass and its leader, Admiral O'Dare, are not content to rest on their laurels, convinced that time travel remains a palpable threat to human civilization. When Annette Sutton uncover a possible secret plot to eliminate the principal members of the Interscission Project decades in the past, when they had only just met, the colonists' idyllic peace is shattered. Can Martin and his people head off disaster as the Admiral moves to destroy the potential for time travel, once and for all? Or is there a deeper agenda in play? As loyalty and duty become pawns in the race to prevent the erasure of all that they have accomplished, Martin will have to decide once and for all how far he will go to save everything and everyone he loves.
Insurrection
Word Count: Information not available
Summary: Readers' Favorite gave CHILDREN of the FUTURE five-stars. "...children will enjoy the twists and turns, and suspense and mystery. The story is refreshingly original… " A bus of missing children, and a ticking clock – no one knows where they have gone… A small yellow school bus pulls up in front of the little red brick schoolhouse. Telly, the bus driver, discovers all of the children are missing -- all except one very frightened Billy who has hidden in a cabinet. Where is everyone? Telly and Billy are determined to find the answers. The little town of Rocky Flats is stirred into a frenzy. Nothing like this has ever happened before! Where have the children gone? Why? As the clock ticks and the little town rallies together in the search, will they find the children before it's too late?
Children of the Future
Word Count:

66000
Summary: Introducing a thrilling new space opera adventure! When a Martian politician is kidnapped en route to a summit of leaders from the Asteroid Belt, events are set in motion which will change the face of the Solar System... Katia Miranova believes in a free Belt. She's lived her entire life on Vesta, and she'll be damned if she lets a bunch of Earthers tell her how to run her station. But when Earth makes its move, Katia begins to suspect there's something more sinister at work behind the scenes... On the distant edge of the system, Francis Drake is a washed-up hack drowning in a bottle. He's seen the face of the enemy and he ran from it. But Drake is about to be dragged kicking and screaming back into the middle of a war for the very future of humankind!
Revolt on Vesta
Word Count:

43,000
Summary: What do you do when your heart contradicts everything you know? Ieuan is a young morgen in a lot of trouble. The storm he sung up to soothe his broken heart attracted the attention of the Cursed One, an underwater sorcerer exiled from the morgen group for a terrible crime. But the Cursed One wants Ieuan's help to save a life -- that of Zane, a sailor shipwrecked in Ieuan's storm. Ieuan finds himself drawn into the Cursed One's impossible task against his better judgement. But as his morgen kin mount a search for him, Ieuan's help might be all of their undoing. Set in the same world as Deep Magic, Morgen Curse explores what happened to the morgen who left the Llyn Peninsula.  Morgen Curse is not a sequel, exactly. And it's not exactly a romance either. It's a beginning.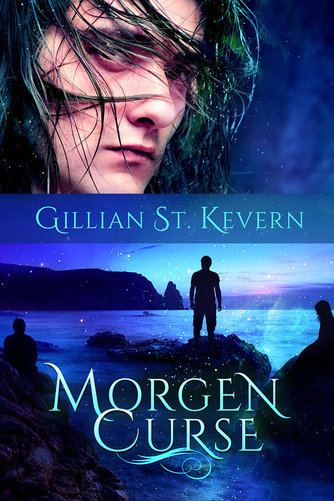 Morgen Curse
Word Count:

240000
Summary:
Rose Foster is just your typical, smart-mouthed, socially awkward genius from a family full of felons. Okay, fine, so maybe there's nothing typical about her. But she'd at least maintained a semblance of normalcy in her life until the night a ghost-like man gave her a strange, red stone and disappeared without a trace.
Rose suddenly finds herself hunted by monsters that she never believed existed. One monster, named Theron, is particularly interested in killing her. Her only hope of survival is to work with Kallias, a cynical, ancient Greek vampire with the ability to read and control minds. As a vampire, he hardly seems trustworthy to her, but he has his own reasons for wanting Theron dead, and that works in her favor.
With the help of Kallias, Rose finds unlikely allies among an unusual group of vampires. The only problem is… Rose is almost positive these vampires are hiding an important detail about what she is. In her quest to defeat Theron and the vampires that follow him, Rose must face the possibility that she might, in fact, be an even darker monster than the ones that are trying to kill her...
—
About the Creatures of Darkness Series:
The Creatures of Darkness series is a queer fantasy series, centered around Rose Foster—the perpetually sarcastic, bisexual protagonist—and an unlikely group of vampires who begrudgingly try to save the world.
There's also a bit of queer romance going on in the midst of the chaos—especially once seductive, Viking warrior, Kara Unnarsdóttir, comes into the picture in The Tomb of Blood.
Follow Rose and her companions as they fight to stop a nefarious plan that was set into motion thousands of years ago, and as Rose unravels the mystery of what she really is.
The fourth and final book of the series, The Reign of Darkness, is available now!
The Stone of the Eklektos
Word Count: Information not available
Summary: Just when he thought he was safe… Trouble seemed to find Del no matter what he did. He got caged as a pet to a fly, caught in a trap as food, chased by a crazy, saw-wielding doctor and found himself mated to an alien Captain. One year after the consummation of their relationship Del thought that trouble was far behind him. Little did he know that life was going to get far more challenging and dangerous than ever before. Quinn too was ready to get some rest and relaxation. But something strange followed them aboard the Narada Marant, something with tentacles and a unique appetite for Xolians. If that wasn't bad enough, a cunning, evil warlord had his sights on kidnapping and selling Del. Looked like another rescue mission was going to be needed. Getting pregnant would be the least of Del's worries.
Gravitational Forces
The Chimera: Bound Gods #1
Word Count:

141000
Summary: What could an undercover cop and a drug lord's pet psychic have in common? Brian Kerr has spent years hiding behind a facade of mental slowness. His brother and sister got all three of them off the streets and into a cushy life, under the protection of a dangerous criminal. But to keep that safety, Brian has to use his Finding talent to track down the boss's enemies. Although he pretends not to know what he's really doing, each Find takes its toll, and he's trapped in a life he hates, losing touch with his true self. Nick Rugo's job is to protect and serve the people of Minneapolis as an undercover cop. He isn't closeted, but he isn't out at work, and there's a wild, angry side to him that he's managed to keep hidden until now. When he's assigned to bring Brian's boss to justice, he intends to use anything and anyone it takes to do that. Nick initially sees Brian as a pawn to be played in his case, but he keeps getting glimpses of a different man behind the slow, simpleminded mask. As the two men get to know each other, it becomes clear they share secrets, some of which might get them both killed.
Tracefinder: Contact
Word Count: Information not available
Summary: Unemployment is stressful enough—but throw in the threat of being tossed out the space station's airlock as a vagrant, and human Del is in desperate need of employment. No job, no place to stay, Del wants nothing more than to be back out amongst the stars, preferably as a bridge crewmember. Trouble is, his dreams are bigger than his starship experience and years, and Del finally heads to a bar to drown his frustrations. Getting drunk might not have been the smartest thing to do—as he wakes in a strange, handsome alien's bed, with no memory of the night before. When that strange alien calls him mate, Del thinks that maybe all his problems are over. He finally has a job. Or does he? Quinn wants love and a family, but his duty as captain to a Xolian space cruiser leaves little time for forging relationships. When drunk and adorable human Del propositions him in a space bar, begging to be his first mate, Quinn hopes that maybe he can have both duty and love. Until the next morning, when the alcohol wears off and cultural barriers and misunderstandings set off a chain reaction of mayhem, mischief, and trouble that follows Del wherever he goes. A relationship that began as a mistake may become something more—bound by love and desire, and all they must do now is survive the journey. **Gay sci-fi romance featuring a sassy human, an irascible alien captain, and adventure beyond both their dreams.**
Light Years Away
Word Count:

89000
Summary: Exiled Tolari ruler turned hired assassin, Farryn never stops plotting revenge on his home planet while building a criminal empire on the human colony world of Far India. But when his former wife dares to follow him into human space and attracts the attention of Earth Central Security, Farryn is forced to choose between hatred and love, ambition and heart's desire. Described by Kirkus Reviews as "a solid entry for readers craving new, original space operas," Farryn's War promises to thrill fans of science fiction and romance alike in this first book of a new series by award-winning author Christie Meierz.
Farryn's War
Word Count:

112,000
Summary: Where does magic end and love begin? ​Oliver Evans spent his youth spinning one tall tale after another until it got him over his head in trouble. Now he has returned to his grandmother's cottage in Aberdaron, determined to put his past behind him and settle down. But the misty Llŷn Peninsula hides dangerous secrets and Olly is torn between the Longing, a powerful force driving him away from the only home he has ever known, and the growing conviction that the prince of his childhood make-believe is real and in need of Olly's help. There is more truth in Olly's stories than he realises. If he is to have any chance of righting past wrongs and rescuing his prince, Olly must navigate the truth in his old stories and discover the magic right in front of him. But Olly has a powerful enemy on the ​Llŷn, an ancient king who would like to end Olly's story-telling permanently. Written for the M/M Romance Groups 2015 Don't Read in the Closet event, Deep Magic was produced with the support and effort of members of the M/M Romance Group. You can find out more about the event and discover hundreds of other free stories here. Cover art produced by Bree Archer. Deep Magic does contain adult material.
Deep Magic
Word Count: Information not available
Summary: Almost three thousand years after an extinction level event on Earth, mankind seeks to regain its former glory, in a new world where magic and technology collide. Laney Herder, a commoner in the realm of Wexbury, finds herself thrust into the world of nobles and knights.  At the side of her Lady Celeste, Knight of the Realm, she goes on an epic journey from being a simple chicken farmer to one of the greatest heroes of the realm, while helping the Lands of Sparo avoid a second Great Mage War. Can kindness and innocence, defeat the oncoming storm?
Techromancy Scrolls: Adept
Word Count:

100000
Summary: It's finally time for Jyothky and eight other misfit adolescent dragons to go off to an unexplored, dragon-free universe and decide who will marry whom. They're astral dragons, mighty and arrogant, with devastating breath weapons and vast magical powers, and they're not even there to conquer the place. What kind of trouble could the natives possibly be — even civilized and technologically sophisticated natives? Or the mind-controlling parasite worms, or the undead god, or any of Hove's other surprises? …Maybe quite a lot of trouble, but not as much as they will bring upon themselves.
Mating Flight
Word Count: Information not available
Summary: Edward has one chance to save a man he forgot he ever loved. All he has to do is destroy the world. The disastrous events of the Zenith mission behind them, Marty and Edward lead very different lives at either end of time. Martin has been tapped to lead an elite military operation designed to curtail and ultimately eliminate the threat of time travelers. But Henry Bradford has other ideas, and seeks to entice him into taking up the role of captain of the rechristened starship Azimuth. Almost a quarter century in the future, Edward lives a life of wealth and influence as the adopted son of Starfire's CEO, Trevor Sutton. But the mystery of his birth father's murder still weighs heavily on his mind, eclipsed only by the baffling appearance of Martin's dogtags around his neck. The distance he will go for answers will determine the ultimate course of human history, as he is pitted head to head once more against the destructive agenda of the time traveler he knows only as Gifford.
Azimuth
Word Count:

36600
Summary: Undercover agent Liam Connell stared at his captor.  He looked like a pirate from a holovid— black trousers, a white, puffy-sleeved shirt, and a purple sash wrapped jauntily around his waist. Wavy black hair fell to his shoulders and ... Connell couldn't believe it.  He actually had gold hoops hanging from his ears. The pirate ran his forefinger lightly down Connell's cheek and smiled. "Mmm! Mmmm! What do we have here?" Just what had Connell gotten himself into? (M/M Romantic Sci-Fi) Word Count 36,600
Pirate
Word Count: Information not available
Summary:
"Human civilization has collapsed. Rainey Vidic, MD is a genius, and she has Preston Hayes--her open hand, or hammering fist...
...Only the strongest and smartest will survive in The After.
A gifted surgeon, her retired warrior lover, a former Marine, and a taciturn drone pilot fight for survival in a dangerous and pitiless world, while navigating human needs for love, family and community.
When one of their own faces a lethal illness, Dr. Rainey Vidic's efforts are compromised by a savage horde of highly intelligent, relentlessly evil creatures that threaten the lives of the entire team.
Desperate to save their teammate, the Team encounters an imperiled town of survivors that may hold the key to saving them all. . . or send humanity into extinction.
With echoes of McCarthy's "The Road" and the thrill ride of "Jurassic Park," this three volume, four part series, "Love, Death, & The After," tests the limits of romance, loyalty, and community against a violent world hell-bent on devouring it all.
This book, Love, Death, & The After: Darkness is the first of three:
Book 2: Love, Death, & The After: Abandoned Spaces
Book 3: Love, Death, & The After: Never Again"
Love, Death, & The After: Darkness
Word Count:

55000
Summary: In a world where humans are genetically designed, altered and sold for pleasure and breeding, a young prince of the powerful Cassian Dynasty decides to take a mate and sire heirs. Not wishing to saddle himself with royal and meddlesome in-laws, and a wife he would have no desire to bed, Prince Edward goes to Heritage Breeders, and finds far more than just a warm body to carry on his lineage. Percy is the result of a master DNA architect designing himself his own personal slave and breeder. Yet when his creator and Master dies, leaving Percy alone at the mercy of the callous stable masters and the new owner of Heritage, he fears his future. Afraid he'll be bought by a wretched old man or a deviant monster, Percy is terrified when he is dragged from his cell and presented to the most prestigious client Heritage has ever welcomed...a Cassian Royal. Prince Edward is immediately infatuated with the shy, nervous and enchantingly beautiful Percy, and claims him for his own. Yet not everyone is pleased by a royal purchasing a breeder, especially one like Percy, and tensions rise both in Heritage and in the palace. Torn between need, duty, a king's command and the innermost desires of their hearts, Edward and Percy are set on path that is anything but easy. Can Percy trust Edward with his heart as he does his body? Can Edward keep an angry king and unseen enemies away from the young slave who is steadily stealing his heart? And what happens when Nature takes its course, and Percy's true purpose is fulfilled?
Bred For Love
Word Count: Information not available
Summary: A third of the world's population are cursed to become werewolves on the full moon, and walled cities like Seattle protect the Clean Bloods.  People like Detective Daria McQueen defend the gates of the city to stand against the packs of wolves, three nights a month. Daria discovers a breach in the wall while on her patrol, and saves a family from infection by three hungry wolves.  Daria herself is saved by a Wolf Hunter she had believed to be nothing but an urban legend, the Red Hood, Maireni Damaschin.  The mysterious woman in a red cloak seems to possess inhuman abilities. Daria and Maireni find themselves caught in a tangled web of deception that goes back centuries, which could spell the end to Clean Bloods and throw the world into servitude.
Urban Fairytales: Red Hood - The Hunt
Word Count:

100000
Summary: Award-winning science fiction romance author Christie Meierz presents the newest of her bestselling Tales of Tolari Space. Laura Howard, Earth Fleet widow and exile from human space, found more than safety on Tolar: she captured the love of a Tolari ruler and became a powerful Tolari empath. But in the midst of ancient, bitter rivalries, a serious injury erases Laura's time in Parania--and, perhaps, loses her the love of her Paran, who yearns for the woman she once was. Armed only with the memories of her youth, and empathically bonded to a man she can no longer understand, she struggles to recover and find her place, and herself, before a hidden enemy forces the Paran to do what he had always considered unthinkable: risk his life, and with it Laura's, to fight for the leadership of the ruling caste. The Fall is the story of a world re-opened to the stars after millennia of isolation, and the hazards and opportunities that abound when one's feelings are known to everyone around you.
The Fall
Word Count: Information not available
Summary: One month after her childhood friend Gilbert appeared on the doorstep of her library seeking help in fleeing from the Blue Crescent Brotherhood, Lenna Faircloth - librarian, self-proclaimed dormouse, and lover of all things alcoholic - finds herself in the unlikeliest of situations: roughing it in the forest with her mother's people, the Freewomen of Laur. With his dying words Gilbert bequeathed to Lenna one of three powerful artifacts, dubiously named the Godjewels, and it had formed a unique psychic bond with her that only the wards of the Freewoman settlement could mask from the other parties interested in acquiring her gem. As for Lenna? She's just interested in taking a bath, having a tall glass of wine, and forgetting the past month even happened. APPRENTICE continues the tale of LIBRARIAN and follows the adventures of a young woman forced to confront and discover what it means to be a hero (albeit a sometimes tipsy one), a friend, and a person with far too much power at their ready disposal.
Apprentice
Word Count: Information not available
Summary: My kid, Romy, says I'm old and she's worried about me. What's to worry about... aside from Jordan, my ex? Really, she didn't have to come all the way home to check on me. It's all good—especially Nova, the girl at the drive-up coffee shop. I keep to my work and surfing the local breaks to keep her out of my head... But it doesn't work. Her perfect skin and brilliant hair crash through my mind and draw me to her—like a super-moon tide. There's something about her... Bodie Catalan knows second chances don't just happen after a hard life, wracked by mistakes. Every now and again, however, the universe throws down a wildcard. Drive-Up is a fabulist, sentimental, 21st century tale. It rides the beach breaks along the shores of several genres and connects the wildcard thrown to entangled, beach-bound lives and the inexorable tidal change that moves all that cross it. Dive into this tale and see what's been served at the Drive-Up.
Drive-Up
Word Count:

63220
Summary: Alan Stewart, First Lieutenant on the space ship Qatar, and Captain Robin Lang of the Huan Police Force, have been best friends since their days in the Space Academy, despite the fact that Stewart is homosexual and Lang has a wife and son, Max. However Max is growing up and their friendship is threatened when Lang believes Stewart has designs on his son. When Max, now an adult and a recent recruit to the Qatar, is assaulted in a gay bar, Lang accuses Stewart.  In an attempt to protect his son at all costs, Lang finds himself drawn into a dark conspiracy of murder and blackmail. Meanwhile, Stewart has his own battles to fight.  Apart from defending himself against Lang's accusations, he discovers the young man he is falling in love with, Michael Banner, is the one man on the ship who is out of bounds, untouchable. Lives and love hang in the balance as Lang and Stewart search for the truth.
Untouchable
Word Count: Information not available
Summary: Kaen Yblis is a man with a past – if only he could remember it. He lost his memories in a duel with another vampire, and for centuries he has been alone, not even aware of all that had been torn from him. Until he meets Gregor Vladescu, a young human who stirs desires and emotions that Kaen didn't know he had, and whose blood brings back fragments of memories. As Kaen returns to his ancient home, a threat from his past arises and threatens to once again tear away everything that is precious to him. Will ancient blood and ancient soul bond be enough to save them all or will they be the very things that destroy them?
NOTE: Sanguine is a science fiction, semi-paranormal, M/M erotic romance. It contains sex scenes. You have been warned.
Sanguine
Word Count: Information not available
Summary: Charlie Harrington not only sees the dead and speaks with them, he can make them real. Lucky for him, because the love of his life, Ethan, isn't among the living. While their relationship is unusual, things are good between them until Charlie is accused of murder and Detective Daniel Briggs walks into his life. Then, for the first time in years, Charlie is attracted to someone alive. Ethan knows he should step aside and let Charlie live his life, but he just can't give Charlie up--even if staying with Charlie may eventually kill him.
He Speaks Dead
Word Count:

36000
Summary:
"Wanna know what sucks most about an apocalypse? You don't get to pick which kind you get!"
Surviving a worldwide plague can lead to unlikely alliances, especially in Hanning County.
It's hard enough for Ashley Korrs keep the tribe of young survivors alive and together, but the pressure is on to learn all she can from their unlikely sage, Toby Cracken, the handyman, before he succumbs to his mental decline. When Toby is snatched by a violent gang, Ashley must consider cozying up with old adversaries to rescue him. Adversaries like the notorious MacKenzie Tanner—a girl as manageable as a wolverine stuck in a water bucket with the lid on—and her twin outlaw boyfriends who may be the chaos needed to free Toby... if Ashley can keep the whole thing from going off the rails.
Dirty secrets are exposed as the truth comes to light in this story of small town reputations, rivalries, and survival.
"Rich with pulpy apocalyptic dysfunction, 'gritty' is not a raw enough description—put on your grown-up pants before taking this journey."
Reader Advisory: This novella contains violence, explicit language, graphic sexual content, and gritty, adult situations; kinda like life.
This'n Apocalypse Or Not?
Word Count:

90000
Summary: Biology professor Roman Janz was walking across campus and planning his next plant-collecting trip to Brazil, when something stung him on the neck. And now… now he's wandering in the dark, in the blue, floating, disembodied, and confused. There has to be a good explanation, if he can just find someone, anyone, he can actually talk to about it. Xavier Faulkner is intelligent, creative, and made millions when he sold his tech-security company. But all his wealth and skills couldn't keep his sister Tam from being poisoned by food contamination. She lived, but her health was damaged, and her job as a cop is gone. In the antebellum house he moved them to, Xavier hopes to find both a distraction and maybe a purpose for their lives. But the old house seems to come with strange noises, and odd blue lights, and maybe― if Xavier isn't just going crazy― a naked guy, walking away into the blue… This story was written as a part of the M/M Romance Group's "Love's Landscapes" event. Group members were asked to write a story prompt inspired by a photo of their choice. Authors of the group selected a photo and prompt that spoke to them and wrote a short story. Dear Author, I just moved into this old antebellum home I bought with the intentions of restoring. I often find myself awoken in the night by strange noises I cannot identify or hear during the day. At first, I think it's just a dream… this seemingly phantom always walking away. Who is he and how can I get him to finally turn around and see me? 79,000 words
Laser Visions
Word Count:

15400
Summary: Space ship Lieutenant Matthew Ferris has desired Daniel Peters, his ship's newest recruit, from the moment he saw him. But Peters is a lowly private and as the senior officer, Ferris knows he must wait for a sign that his feelings are returned before making an approach. When Peters follows him into a two-man capsule after a mission, Ferris thinks all his dreams are about to come true. What he doesn't expect is to discover a scandal that could tear his ship apart. Some call it rough play, he calls it unacceptable. A novella in the Aurigan Space Series. Gay sci-fi romance.
Rough Play
Word Count: Information not available
Summary: The youngest master in the Bards' Guild, eighteen-year-old Huw Owyn is at the top of his craft. The Spring Conclave is underway, and Huw is late to the ceremonies. While he lingers with his lady, the Bards' Guild is attacked. Seeking to rule the most powerful clan in the valley, Earl Rann Dwyn hangs the Guild Master, Huw's father. His thugs torch the hall with everyone still inside, igniting a firestorm and incinerating a quarter of the city. Smuggled out of the burning city in a reeking ale barrel, Huw the Bard is a wanted man. Starving, reduced to begging and worse, he must somehow make his way north to safety. It's a 200-league walk as the crow flies to the one place he might have a friend, though the path Huw must take is anything but straight. Murder and the taint of treason – a lot can happen to a man on a journey like that.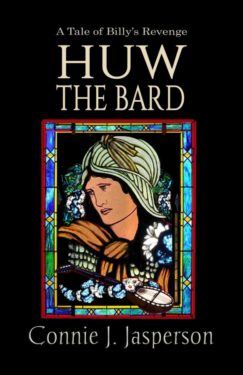 Huw the Bard
Word Count: Information not available
Summary: This is book one of three. All books are full-length novels and must be read in order. All books are available now. The My Brother's Keeper Trilogy The town of Gilford has a Big and Terrible secret hidden in the ground. Infecting those it touches. Exploiting their darkness. Consuming their souls. It's hungry. It's vile. It's evil. And it wants out. Book One: The First Three Rules Marshal Jon Foster lost his purpose and his sanity the day he saw the image of his dead brother. The distraction saved Jon's life but cost the lives of innocent people including his best friend and partner. It was a price for survival Jon couldn't live with and was sure he'd never understand. Driven by grief and guilt he tried to escape his past by fleeing to a small town in the middle of nowhere. Only instead of peace, the memories festered. Then the offer of a stick of gum from a stranger changes Jon's life and puts him on a road out of the nightmare he's trapped in. Ellis Harper has lived the past twenty years isolated from the outside world and sole caretaker for his mentally disabled brother, Rudy. While Ellis loves his brother, he longs for a life he'll never be able to have. Shut away, his days consist of chores, endless cartoons, and games of Go Fish. A world that seemed to have no end until an innocent misunderstanding turns Ellis and his brother into a target for a town bully. It's a fight Ellis can never win on his own but thanks to a chance meeting with a stranger, he doesn't have to. What begins as a new journey in love for both men quickly unfolds into something neither of them could have ever imagined.
My Brother's Keeper (Book One): The First Three Rules
Word Count: Information not available
Summary: Grounded after a rescue attempt in Earth orbit goes bad, Commander Martin Atkins of the Confederation Navy is approached by the Interscission Project, a consortium of civilian corporations on the verge of perfecting the technology to travel to another star. Despite his misgivings, the chance to get back in the pilot's seat is too much to pass up, and he convinces his best friend and crewmate, Charles Davenport, to leave the military temporarily and join him as part of the crew of the Zenith, humanity's first starship. Edward Harlen is a brilliant young engineer, and a key player in the construction of the Zenith to take advantage of the untested technology of foldspace drive. But Edward has his own agenda in joining the project, and a bitterly personal score to settle with his boss, Trevor Sutton, a vendetta of which Trevor is entirely ignorant. But when Edward's sister Stella enters the picture and manages to secure a position on the project, all of Edward's careful plotting is upset, and she might spell the downfall not only of his plans for revenge, but of the entire Zenith mission. The spark of attraction between Edward and Martin is a complication that Edward can't afford, but of which he can't let go. For Edward knows the secret at the heart of the Interscission Project, the hidden potential of the technology that in the wrong hands could become the ultimate assassin's weapon: the ability to rewrite history, not just once, but many times. As an unseen enemy moves to destroy them, and the body count multiplies in their wake, Martin and Edward must choose whether they will allow the possibility of love to challenge their destinies, or will they instead take up arms in a war to control the most ancient and terrible power in the universe. Time, itself.
Zenith
Word Count: Information not available
Summary: Josh Caplan is your average late-night convenience store clerk, but the Quik-Mart where he works is nothing like normal with that hell vortex in the parking lot. Waiting on zombies, demons, and other things that go bump in the night might scare some, but they're actually more polite than the stoners, and Josh welcomes the break in the monotony—especially when he acquires himself a sexy new boyfriend with a deadly secret. Will Josh survive this retail nightmare? It's a Big Gulp of a chance, but between the hazard pay and the hottie with a sweet tooth for Josh's candy, it's a chance he's willing to take. This box set includes: - Pretty Monsters (Josh of the Damned, #1) - Peek-a-Boo (Josh of the Damned, #2) - Josh of the Damned Triple Feature #1 - Josh of the Damned Triple Feature #2: The Final Checkout
Josh of The Damned Complete Collection
Word Count:

72000
Summary: Have you ever looked at a picture, perhaps a photo of two guys in a tight hug, or two girls holding hands, and wondered, "What happened before that moment? What will they do next?" These fifteen stories were inspired by images from the Young Adult LGBT Books Group. In these pages you'll find LGBTQ teenagers living their lives - experiencing first encounters and long relationships, coming out, staying closeted, questioning, loving, having adventures, dealing with family, with prejudice, with magic. Author Kira Harp provides this collection of Young Adult romantic, fantasy and contemporary short stories. Any author royalties from this book will be donated to The Trevor Project, which provides crisis intervention and resources for LGBTQ youth. (**This book is a free download in ebook everywhere except Amazon, and also available in print.)
Rainbow Briefs
Word Count:

103000
Summary: First I was a sorcerer. Then I was a hermit. For so long—for years that seemed to go on forever—I couldn't bear to be touched. I put up not just walls but whole stone bunkers to keep everyone out, emotionally, and physically as well. I was protected from people, from ghosts, from specters real and imagined. Sure, I was alone. But I felt safe. Only, after a while, I wasn't sure any longer whether a totally "safe" empty life was really worth living. Then Tobin came along. Out of the blue, out of my past, with a summons from the king that he wouldn't let me ignore. I tried to cling to my isolation, but he wouldn't give up on me. Tobin never believed in walls. This story was written as a part of the M/M Romance Group's "Love Has No Boundaries" event. Group members were asked to write a story prompt inspired by a photo of their choice. Authors of the group selected a photo and prompt that spoke to them and wrote a short story. 103,000 words
Nor Iron Bars a Cage
Word Count:

43000
Summary: Lieutenant Jack Alexander has wasted years, waiting for his best friend, Marc Duran, to return his affections.  Perhaps it is time to finally move on and find someone new. However, when Major Ethan Pattisson is sent to the planet Mayia to investigate the theft of hundreds of illegal weapons, Marc comes under suspicion, and Jack can't help stepping in to save him. When Jack finds himself caught in the middle between Ethan and Marc, he discovers that unrequited love might soon be the least of his problems.
Lunar Affair
Word Count: Information not available
Summary: The Valkyrie Kara stood alone against the Ragnarok horde on Earth to ensure that the Asgard race and Valhalla could escape.  For five thousand years she has fought and evaded the Ragnarok race on Earth, just waiting for her people to return. A human woman, Kate, joins her fight against the invading race, showing as much conviction and valor as any Valkyrie.  Their friendship quickly becomes something more as they hold the line on Earth in battle to herald the return of the Asgard.
Valkyrie Chronicles: Return of the Asgard
Word Count:

24500
Summary: Heir to a wealthy shipping family, Adam S Hayes has his life carefully mapped out.  Career, marriage, family.  After establishing himself  successfully as Captain of the Patrol Ship Revel, it is time for the next step.  Marriage to Fiona Becker, daughter of the Capella space station manager, might not be the biggest romance of the year but there are strategic advantages in the alliance, and no-one is surprised when Fiona accepts his proposal. Everything is going according to plan ... until he meets Danyel King.  Tall, dark and handsome and as open about himself as he is about his homosexuality,  King throws all his plans into total confusion.  Trapped underground together after an explosion, Hayes seizes the opportunity to try something he's only dreamed of, but finds he is totally unprepared for the consequences - and the passion that flares between them. King knows exactly what he wants, and it isn't to be someone's secret lover! Troubled and confused, Hayes risks losing his chance for love as he finds himself torn between his heart and his head. Revised edition released 31st March 2016
His Guilty Secret
Word Count:

16500
Summary: Spaceship Captain Luke Matthews has kept his sexuality a secret. What happens when the crew finds out? Is Lieutenant Kent as straight as he always believed? Will he hit him or kiss him, or both?
Dangerous Tension
Word Count: Information not available
Summary: Pashevel: a simple Elven Bard -- and the Crown Prince Marlia: a Paladin of Arithen, the Elven God of Justice – seeking vengeance for the destruction of her village Dakkas: heir to the Drow throne -- if his father and elder half-brother don't kill him first Kashrya: raised among a tribe of nomadic Humans, she is unaware of her true heritage -- or of the prophecy that made her mother an outcast Their goal: build a bridge between the Elves and their outcast brethren, the Drow, reuniting them and undoing the damage caused in a time so far gone that history has become legend and legend has become myth. But first, they have a problem to solve: how do you stop a war that hasn't started?
Song and Sword
Word Count: Information not available
Summary: Lenna Faircloth thought she was content enough to be junior librarian at one of the grandest libraries on the Continent, so long as at the end of the day she can enjoy a glass (or two) of wine and some decent shut-eye. Reticent and unconcerned with trivial matters, Lenna is almost laughably nonplussed the day her childhood friend, Gilbert, appears at her door, asking her to help smuggle stolen goods across national borders. Librarian is the first part of a young woman's long journey set in an alternate, sparsely-populated world. When unfortunate circumstances leave a bizarre, out-of-place artifact of immense power in the sole custody of Lenna, she is forced to question her own wants, the source of her withdrawal from others, and the curious nature of the Continent's magic -- all the while being the target of numerous political factions longing to possess the strange item bound to her by a child's promise.
Librarian
Word Count:

34000
Summary: Do strangers want to join Aaron's pack, or wipe it from the face of the earth? Aaron, Alpha of Minneapolis West, is tired of other werewolves threatening his pack for harboring a gay wolf and his mate. Werewolves have more important things to worry about, with humans closing in on discovering them. But the arrival of two strange wolves on his doorstep, asking for sanctuary, pits compassion against safety. Can he let these two in and still keep his pack and his mate Zach safe? Or is that a risk he can't afford to take? (34,000 words; This is a lightly edited re-release of the 2013 novella 2.5, renumbered to 3)
Unwanted Appeal
Word Count:

96000
Summary: Three women, two planets, and a whale. For Marianne Woolsey, linguist and tutor, being empathically bonded to the leader of the Tolari turns out to be a bed of roses – complete with thorns. Especially thorns. With diplomatic relations severed and humans kicked out of Tolari space, the Earth Fleet ship Alexander is gone … for now … but Earth Central Command hasn't given up trying to get Marianne back. As she struggles with surprises, nightmares, and a bond-partner who can't be tamed, she just wants to figure out where she fits in a society that isn't quite human. Laura Howard, the Admiral's widow, only desires to be left in peace to gather the fragments of a shattered heart, but Central Command has plans for her, too. Meanwhile, the Sural's apothecary is a serene and gifted healer who knows what – and who – she wants. Circumstances have conspired to deny her the man she's always loved, but in the pursuit of his heart, she has an unexpected ally – in the depths of Tolar's oceans. Daughters of Suralia is a sweet scifi romance.
Daughters of Suralia
Word Count:

75,000
Summary: Reylan is everything a Sydney vampire aspires to be: wealthy, handsome and independent, carefully feeding off companions plucked from the gay bars of Oxford Street. When one of those companions is killed by Jorgas, a hot-headed young werewolf prowling his streets, Reylan reluctantly puts his cherished lifestyle of blood and boys on hold to help a mysterious alliance of supernatural beings track down the beast. It can't be that hard... not when Jorgas keeps coming after him. But there's more to this werewolf than a body count and a bad attitude. As their relationship grows deeper and more twisted, Reylan tastes Jorgas' blood, reawakening desires the vampire had thought long dead. And what evolves between them may be far more dangerous than some rival predator in the dark...
The Beast Without
Word Count:

67000
Summary: Winner of the 2013 PRISM Award for Futuristic Romance When Earth Central Command tells you to travel 24 light-years to a long-term assignment you never asked for, you go. High school teacher Marianne Woolsey has no choice but leave her hometown in rural Iowa to spend 26 years teaching the daughter of an alien ruler so humanlike that she has to keep telling herself that he is just her boss. Handsome, deadly, and far older than he looks, the Sural finds himself drawn to the tutor he requested from Earth. He cannot reveal anything to her that he wants to conceal from the spacefaring races of the Interstellar Trade Alliance, but he cannot stay away from her. As their friendship grows, so does his conviction that she is hiding something from him. This first novel in the Tales of Tolari Space series explores what can happen when you put an unsuspecting human on a planet of empaths.
The Marann
Word Count: Information not available
Summary: This book is concurrent with Sunset (Pact Arcanum: Book 1) in story continuity. Child of Twilight Venice, Italy, 2039. When Michael Danvers witnesses a vampire attack, his latent ability to shapeshift awakens. Revealed as a Sentinel, the natural enemy of Nightwalkers, 13-year-old Michael must turn his back on his family and his safe, predictable life. But a supernatural battlefield is no place for a child, not even a genius like Michael. Betrayed by his own kind, he leaves Earth behind, hoping to find a new path with the Spacer Guild – and the stars. Tempered by Moonlight Relocating to the Citadel, Michael quickly makes a name for himself at the Spacer Guild Academy. But each advancement means less to him than the friendships he acquires, of fellow cadets William and Ariel, even as Michael is promoted above them. Forged in Starlight Everyone had plans for Michael's future: his parents, the Sentinels, the Guild—even his best friend, Will. But Michael takes control of his destiny, and when called upon to make a fateful decision with countless lives hanging in the balance, the only sense of honor that matters is his own.
Cathedral of the Sky
Word Count: Information not available
Summary: When Max Porter discovers his office is haunted by the ghost of a 1940s detective, he does the only sensible thing ... he starts a detective agency! Thrust neck-deep into a world of old mysteries and dangerous enemies, he will face ghosts, witches, and curses. He will discover a world in which survival might be the easiest challenge. And he will do anything necessary to keep his wife and his life from falling away. Real history meets the paranormal in this thrilling, suspenseful series!
Southern Bound
Word Count: Information not available
Summary: The Triangle Anchorpoint City, 2082. Half a year after the death of his lover Takeshi, Rory remains devastated, deflecting Nick's attempts to drawhim out. Lorcan takes it upon himself to coax Rory back to life. Thenan innocent gesture of affection explodes into a sensational scandal,forcing them to make choices they would otherwise never have considered. Will their friendship survive the pressure of Nightwalker politics, or will their relationship be just another casualty of war? The Spacers In memory of his love for Tobias, Rafael became Antonio's closest friend and ally, supporting his protege's advancement in the Spacer Guilddespite Nick's deep disapproval. Captain of the Jumpvessel Singularity,Antonio has spent his entire adult life navigating the void between thestars, blissfully avoiding any part of the fate decreed for him in thewar between the White Wind and the Red. Mentor and student are reunited when Antonio returns home on the one hundredth anniversary of hisfather's death, intending to stay only long enough to pay his respectsto a man he never had a chance to know and the family he left behind.But in a world where immortality is commonplace, death is not alwayswhat it seems, and destiny is not so easily cast aside. The Spy Razheel has served the Court of Shadows with honor for over a century as the Night's Herald, never openly taking sides in the divide betweenNightwalker and Daywalker alliances. Now, after thirty thousand yearsof conflict, something new walks the Earth, which may be the greatestweapon yet in the battle between the races. As Antonio's fate becomesclear, she steps seamlessly into the role of revolutionary, and hercarefully planned insurrection will set the Nightwalker race on the path to final victory, or to total extinction.
Starlight
Word Count:

100000
Summary: Jove Hendricks wishes he had never moved to Shangbei: it's too hot and humid and the religious conflicts are even more intense than in his hometown Hamberwa. Soon war looms in this post-robot-apocalypse world of church politics and intrigue. Jove's boss, the Grand Priestess of the Good Faith sect, teams up with her allies against the Mukol doomsday faith, which promises relief from worldly misery by destroying the cause of all human suffering: the earth itself. On top of the political bickering, Jove suffers from a recurring nightmare in which he sees a place he dubbed the "Dome of Souls" – a giant hall where he lies immobile and suspended in thin air among billions of people. One night, the Dome gives Jove a four-word message that can save the world. Trouble is, he doesn't understand what "Lenny escaped and survived" means. The only one who does is Grand Priest Shavendra, the head of the Mukol doomsday cult that wants to destroy the planet.
Dome Child
Word Count: Information not available
Summary: The Magician Washington, D. C., 2042. Toby Jameson is accustomed to being overshadowed by his brother Nick, but he doesn't have to like it. While attending the funeral of the First Lady of the United States, he finds a kindred spirit in Andrea Daniels, the President's daughter. When Nick discovers Andrea's supernatural destiny as a latent leader of the Sentinel race, Toby is happy to accept a secret assignment to protect her as she leaves the Armistice Zone, if only to gain a little distance from his relationship with his lover, Layla. The Daywalker Layla, the leader of the Daywalker race, has had three thousand years to earn her reputation as the Prince of Wrath. Her romance with the strong-willed young Sentinel has been contentious at best, but neither is willing to walk away nor give voice to a deeper commitment. When her protective overtures go awry prior to Toby's departure, provoking them into frank combat, it seems their relationship is finally doomed. Then a shocking discovery changes everything, casting the very nature of Sentinels and Daywalkers into question. The Wind In the wake of her mother's death, Andrea returns to England to escape the watchful eye of her estranged father. When Toby shows up on her doorstep unannounced, she knows he has a hidden agenda, but is willing to overlook his silence in the spirit of friendship that kindled between them at their last meeting. But nothing stays buried forever, and it's only a matter of time before they find themselves fighting for their lives against both the enemy they know, and a new menace that has emerged from within the virtual world.
Moonlight
Word Count: Information not available
Summary: Steel and Shadow San Francisco, 2015. A group of friends celebrating a windfall in their musical careers take a wrong turn down a deserted alleyway, only to find their path blocked by two creatures out of nightmare. Surviving only through the arcane intervention of a cryptic savior, they find themselves thrust unwillingly into the center of a war of extermination between two mystical races. The Gauntlet Rory loved his best friend Takeshi for as long as he can remember, though he never had the courage to speak of it. The discovery of their supernatural destinies as the leaders of the Sentinel race only compounded the danger of a relationship, so he kept silent. When Rory is captured, his soul hangs in the balance as the Nightwalkers delve into ancient magic to corrupt his spirit. Takeshi attempts a desperate rescue, but is unprepared to face the enemy that waits in the depths of the vampire fortress. In the end, his own damnation may be the key to Rory's salvation. Night and Day Nick was surprised to see Rory at a Christmas party so many years after the other musician disappeared from public life. Renewing their friendship, he remains completely unaware that Rory is not at all what he appears to be. Nick's ignorance costs him dearly when Rory's enemies attack. To save Nick, Rory and his allies must find a way to triumph over the first and greatest of the vampire lords, before Nick's soul is twisted forever by the torments of the Prince of Nightmares.
Sunrise
Word Count: Information not available
Summary: An unlikely savior emerges to prevent the advent of mass destruction and genocide descending on the world… By Day Los Angeles, 2040. When the terrorist known as Medusa threatens to kill millions with a stolen nuclear bomb, Nick Jameson makes a fateful decision. He reveals himself on global television as a Daywalker - a vampire with a soul. To save Los Angeles, Nick exposes not only his own gifts but three separate cultures based on millennia-old magic. By Night The three metahuman races exist in careful balance, working to maintain a fragile peace. Nick and his fellow Daywalkers successfully master their natural bloodlust. The Sentinels, armed with both magic and steel, repress their warlike instincts. And even some Nightwalkers, normally their natural enemies, have deserted the Court of Shadows to join the triple alliance. Nick Jameson is deeply involved with two such Nightwalkers - handsome Lorcan and powerful Rory. Both men love Nick. But neither can protect the new Ambassador to Humanity from the events he has set in motion. By the Sword Jeremy Harkness was lured into Medusa's service under false pretenses. A loner with no one and nothing to cling to, he was willing to die for his cause. But the night Medusa tried to obliterate Los Angeles, Jeremy met Nick Jameson, triggering the onset of his own psychic gifts. For Jeremy is the third race of metahuman, a Sentinel, born to kill the Nightwalkers with no quarter asked or offered. And neither Medusa nor the Court of Shadows will settle for peace when they can make war. Betrayal and treachery lurk around every corner on the road to coexistence, and at every turn, Nick must question who to trust among his metahuman allies, friends, and lovers—before their civilization is plunged into the depths of darkness and bloodshed. With millennia-old magic, emerging romance, and ever-shifting allegiances, this inventive series unveils a scintillating, homoerotic world of Nightwalkers, Daywalkers, Sentinels, and Humans, who battle for world dominance in the not-too-distant future.
Sunset
Word Count: Information not available
Summary: In a world where a werecat virus has changed society, Roan McKichan, a born infected and ex-cop, works as a private detective trying to solve crimes involving other infecteds. The murder of a former cop draws Roan into an odd case where an unidentifiable species of cat appears to be showing an unusual level of intelligence. He juggles that with trying to find a missing teenage boy, who, unbeknownst to his parents, was "cat" obsessed. And when someone is brutally murdering infecteds, Eli Winters, leader of the Church of the Divine Transformation, hires Roan to find the killer before he closes in on Eli. Working the crimes will lead Roan through a maze of hate, personal grudges, and mortal danger. With help from his tiger-strain infected partner, Paris Lehane, he does his best to survive in a world that hates and fears their kind… and occasionally worships them.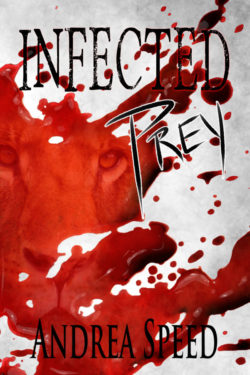 Infected: Prey
Word Count: Information not available
Summary: Ever wish things were different? Ivy Velasquez did, so she became someone else. In the 3D virtual world Marionette City, you can be anything you want — but everyone still knows who you are. Driven by her desire for a new life, Ivy takes her future in her hands when she makes another identity for herself. A brilliant designer, Ivy works for one of the huge firms which control the online system the world relies upon for both business and pleasure. But one day, Ivy discovers that her alternate self, Reuben Cobalt, had been murdered. Since alternate identities are forbidden by the firms which control access to the nets and to M City, Ivy has nowhere to turn — until she finds Andersson Dexter. Part private eye, part vigilante and part cop, Dex sets out to uncover Reuben's killer. Since the firms control almost every aspect of life, including law and order, justice for average people comes only at the hands of the outlaw organization to which Dex belongs. Self Made is a murder mystery set in a vision of a future that seems to lurk just over the horizon. But above all, it is a story of how people strive to control their own destinies, and how that desire affects them and the people around them in ways they could never imagine.
Self Made